TEEN TIMES . . . Cody Chandler Hilton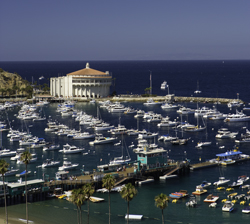 Family Weekend Get-A-Way Idea
CATALINA EXPRESS' CATALINA DAY PASS PACKED WITH VALUE
Pass Offers Day Savings on Island Activities, Admissions, and Gifts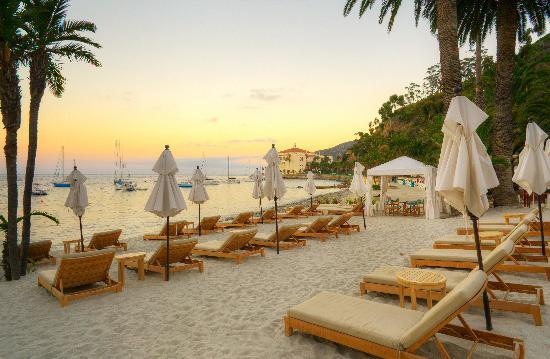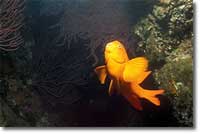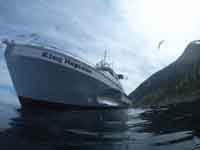 Planning a trip to Santa Catalina Island couldn't be easier with the Catalina Day Pass from Catalina Express, effective through October 31, 2011.  Just download the day pass from www.CatalinaExpress.com for super savings on activities, admissions, and gifts, and once you arrive on the Island, present and reference the Catalina Day Pass for discounts on a host of good deals, from spa treatments to ocean sports:
·         Catalina Island Conservancy offers one FREE admission with the purchase of one full-pay adult admission to the Wrigley Memorial & Botanic Garden.  310-510-2595 x108, www.catalinaconservancy.org.
·         Descanso Beach Ocean Sports, with exciting stand up paddling, kayaks, and snorkel gear – rent for one hour, and get the second, FREE. When booking a guided natural history kayak tour, receive 10 percent discount off 2nd tour. 310-510-1226, www.KayakCatalinaIsland.com
·         Catalina Island Museum – offers a FREE Casino Book with museum store purchase. The museum has updated its facility to include expanded museum story, digital theater, and several fascinating galleries. 310-510-2414, www.CatalinaMuseum.org.
·         Miniature Golf – buy one ticket and get one FREE. Golf Garden's unique 18-hole course is one of the world's most beautiful and challenging courses.  800-322-3434, www.visitcatalinaisland.com       
·         Catalina Sea Spa has a deal for $140 per person that includes spa treatments for two, and
three-course dinner for two at Steve's Steakhouse. (310) 510-8920, www.catalinaseaspa.com
·         Dessert Island – Buy one espresso bar drink and get the second of equal or lesser value, ½ off. (310) 510-0345 • Website
·         Ciao Baci has gifts for everyone, as well as for the home and kitchen. Present this Pass and
receive a 10 percent discount.  Call (310) 510-9089.
Visit www.CatalinaExpress.com for a downloadable Catalina Day Pass and links to each exciting Island offer. Hotel Villa Portofino, one of Catalina's premiere hotels in Avalon, offers exceptional accommodations for overnight visitors.  Visit Hotel Villa Portofino, 888-510-0555, www.hotelvillaportofino.com
It's easy to get to Catalina aboard Catalina Express, which offers a full schedule of departures from Long Beach, San Pedro, and Dana Point. For information, call Catalina Express, at 800-429-4601 or visit www.catalinaexpress.com to make a reservation online.
---
                                               KIDS KALEIDSCOPE  
Just in time for fall's first chill spoonforkbacon.com share their favorite seasonal recipe.
Caramel Apple Cupcakes
Makes twenty
Ingredients
For the cupcakes
1½ c. all-purpose flour
1½ tbsp. ground cinnamon
1¼ tsp. baking soda
¼ tsp. salt
¾ c. unsalted butter, softened
2/3 c. light brown sugar
2 tbsp. sugar
2 eggs
¾ c. unsweetened applesauce
¼ c. buttermilk
2 Granny Smith apples, peeled, cored, and diced
1. Preheat oven to 350°.
2. Put all the dry ingredients except the sugar into a mixing bowl and sift together.
3. Cream together the butter and sugar in a stand mixer until light and fluffy, 3-4 minutes.
4. Add the eggs one at a time. Scrape the sides of the bowl between each.
5. With the mixer on medium speed, add the applesauce and buttermilk, and mix until just combined. Add the dry ingredients to the wet mixture, ½ c. at a time, until fully incorporated. Fold the apples into the batter. Set aside.
6. Place cupcake liners in a muffin tin and fill each about halfway.
7. Bake about 20 minutes. Repeat with the remaining batter.
For the buttercream frosting
1¾ c. unsalted butter, slightly softened
5 c. powdered sugar, sifted
3 tbsp. whole milk
2 tsp. vanilla extract
1. Whip together butter and sugar in a stand mixer until fully incorporated, 5-7 minutes.
2. Add milk and vanilla and continue to whip until light and fluffy.
To assemble
1 c. store-bought caramel sauce, poured into a squeeze bottle
2/3 c. toasted hazelnuts, chopped
1. Insert the tip of the squeeze bottle into the top of each cupcake and squeeze a small amount (about 1 tbsp.) of caramel sauce into the center.
2. Pipe frosting onto cupcakes and sprinkle with hazelnuts.
For more culinary inspiration, go to spoonforkbacon.com.
---