CULINARY COUP   .   .   .
SAVORING SENSATIONAL
SEAFOOD

ON HWY 101
by Bonnie Carroll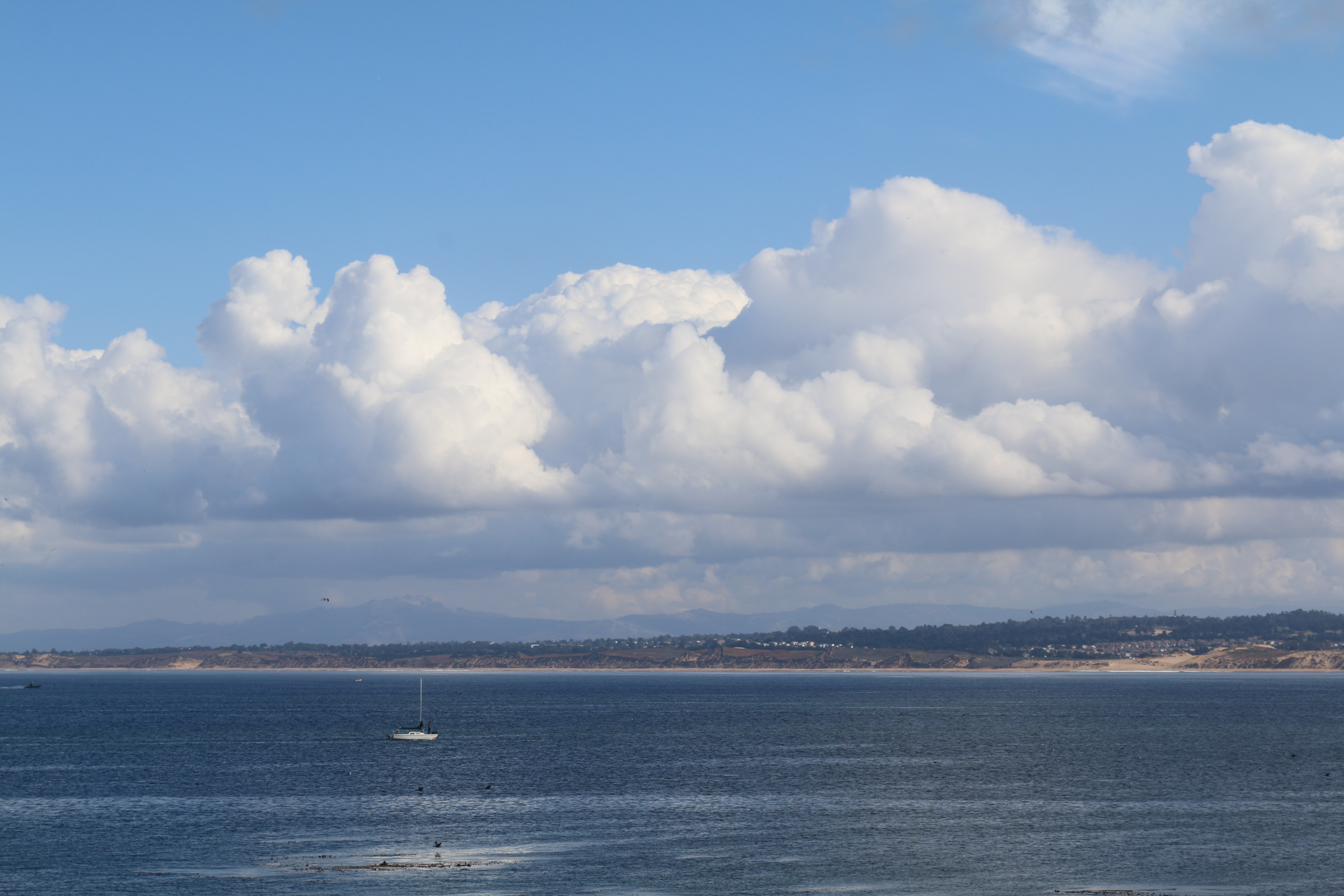 Travelers come from aroud the world to experience the latest in seafood menus along the California coast, and area locals also indulge themselves in these Hwy 101 jaunts as well. Below are a sampling of memorable plates served in renowned restaurants to enjoy if you are hungry and traveling from Monterey to Pismo Beach.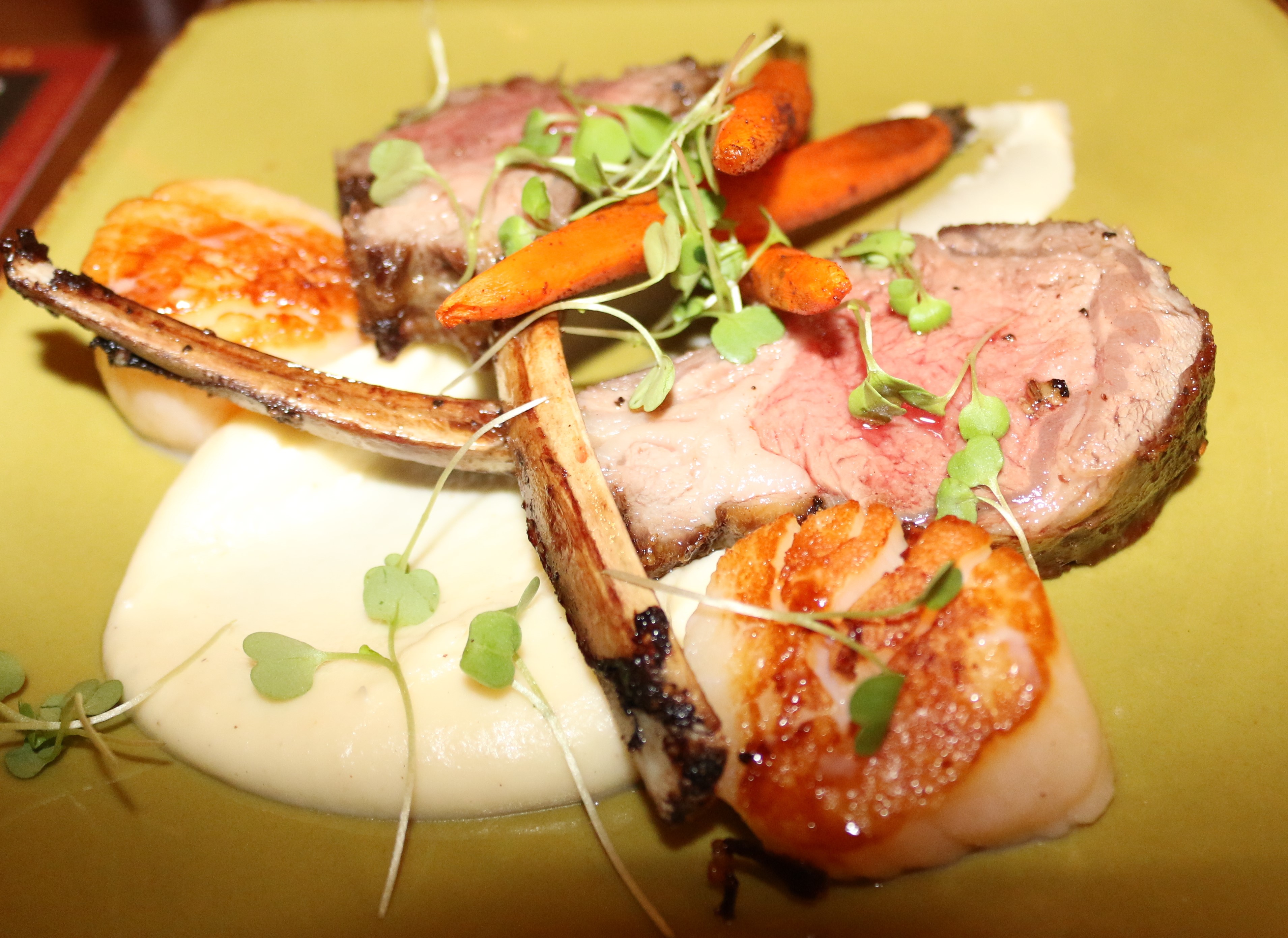 Hyatt Regency Monterey, Monterey California
Combination plates are a favorite prepared by Chef Steve Johnson at the TusCA Ristorante in the Hyatt Regency Monterey Hotel & Spa, and are very popular among guest visiting the hotel. The Hyatt Regency Monterey is a resort designed with sport loving and health conscious guests in mind, and not only offers renowned Niman Ranch meat entrees but has a bevy of wonderful California seafood specialties on their menu. The TusCA Ristorante entree recommended is a combination of Niman Ranch lamb chops presented with perfectly prepared local sea scallops, served on a parsnip puree with grilled carrots and paired well with Twisted Roots Petit Syrah 2013 from Carmel Valley, California.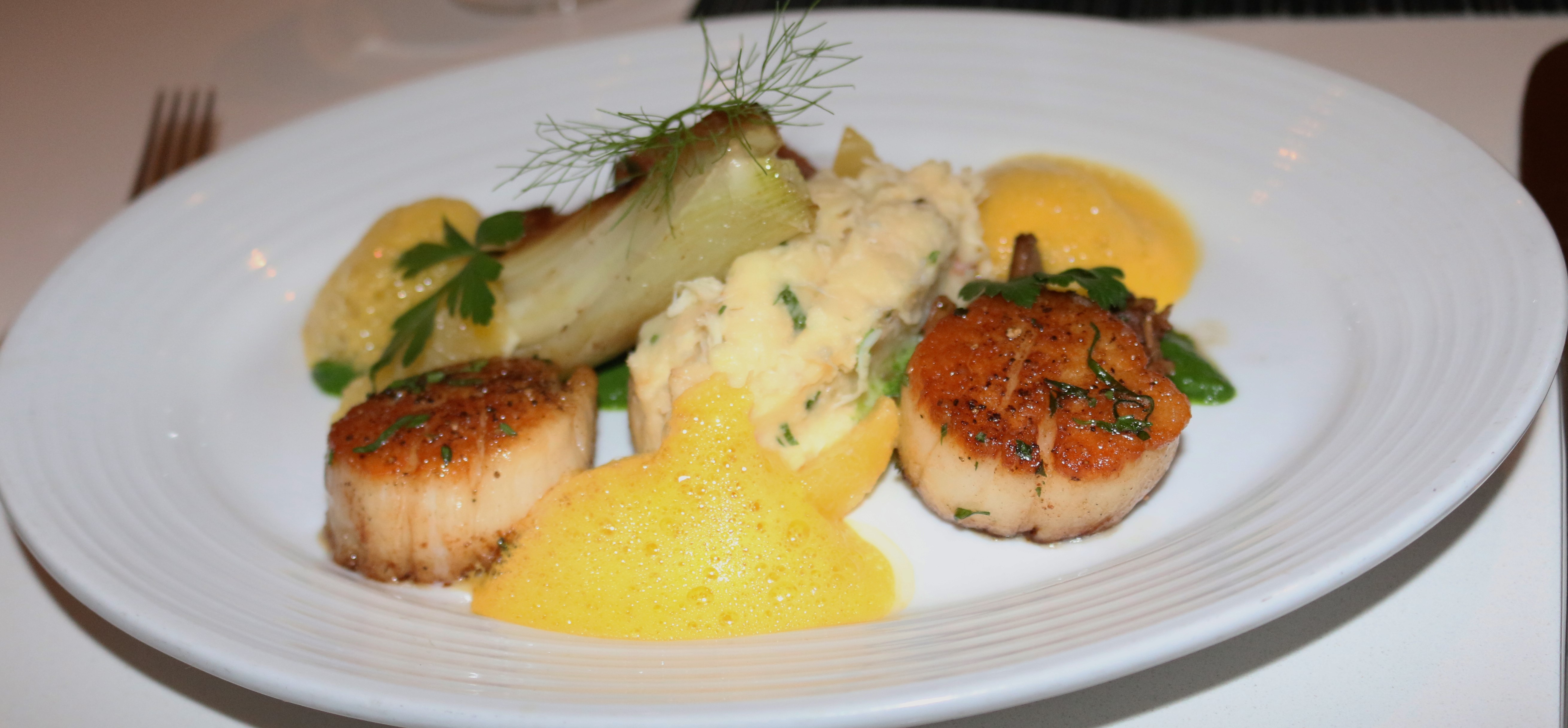 InterContinental Clement Hotel C Restaurant + Bar, Monterey California
InterCotinental The Clement Hotel is a beautiful and sophisticated venue on Cannary Row that features a stunning restaurant and bar with expansive Monterey Bay ocean views and a gourmet menu filled with sensational seafood surprises to please any world traveler. Executive Chef Matt Boltin offers some gastronomique surprises in this versatile menu. He not only offers exceptional plates like a specialty duck with smoked farro paired with Bella Glos Pinot Noir, but the chef also offers local Monterey Red Abalone best enjoyed with a petit champagne flight. The Day Boat Scallop plate with carmelized fennel, dungeness crab, whipped potatoes and blood orange emulsion is highly recommended and perfectly paired with Hahn SLH white wine. For additional C Restaurant + Bar menu information visit: www.ictheclementmonterey.com or www.theC@pahotel.com.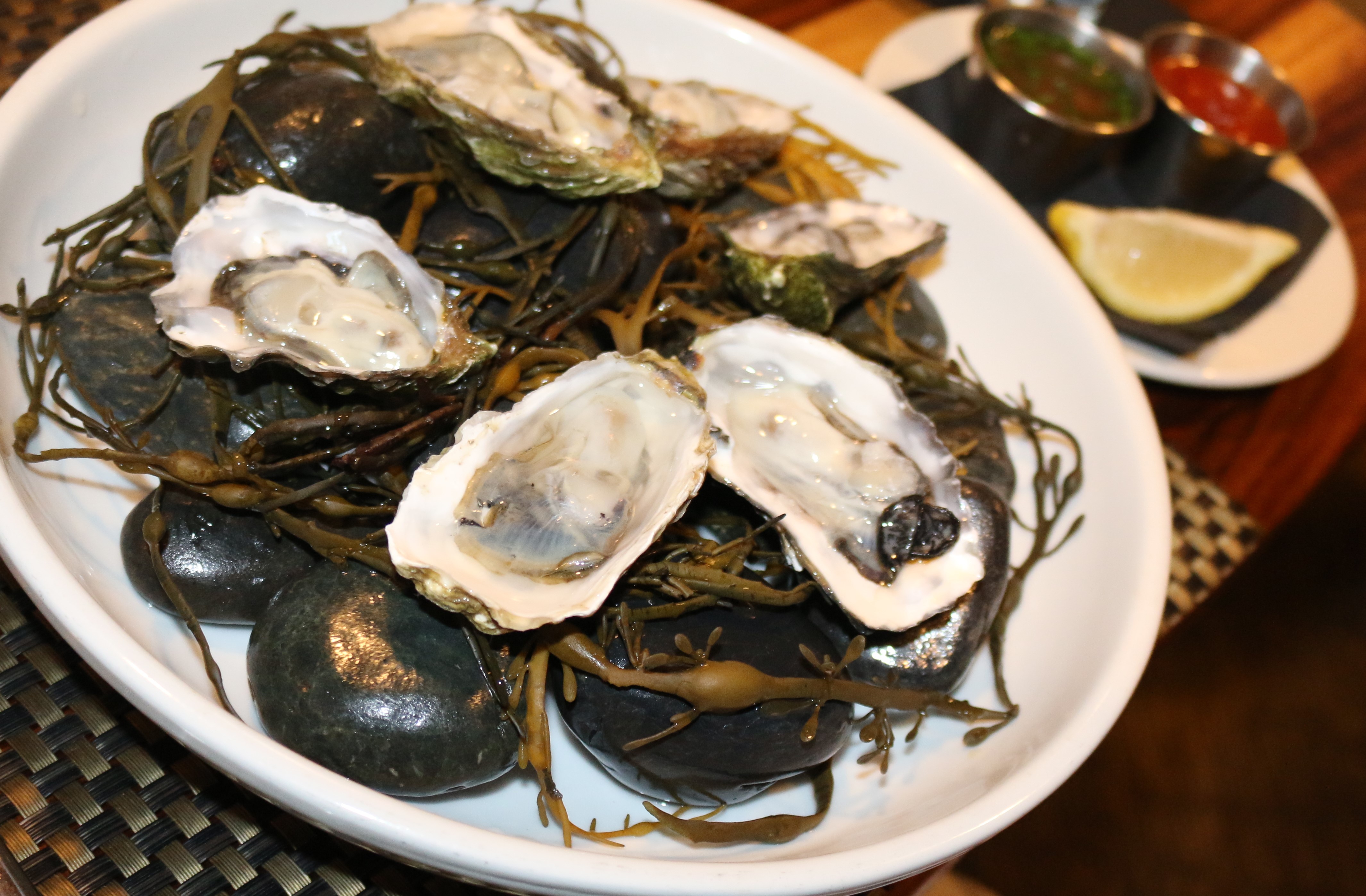 Dolphin Bay Resort, LIDO Ristorante, Pismo Beach, California
Dolphin Bay Resort Hotel & Spa is an ocean lovers escape from stress on Pismo Beach, where Executive Chef Kurt Steeber has created a new menu in the LIDO Ristorant so healthy and delicious it's mind boggling. The Chefs Oysters on the half shell served 6/18 or 12/32 with fresh lemon slices are served on a bed of hot sea stones and seaweed, accompanied by home-made sauces and are a tribute to everything good about California seafood. The oyster plate pairs quite well with Robert Sinskey 'POV' a Bordeaux Blend. The LIDO menu also features a tender hanger steak with unique frites and crunchy cipollini onions, shitake mushroom marmalade and shallot butter that is outstanding. Wine paired with the oyster dish was Ultraviolet Cabernet Sauvignon 2014 Napa Valley. Chef Kurt Steeber's menu focuses on clean, vegetable forward Mediterranean flavors and his plates are truly unique and delicious! For LIDO information visit: www.dolphinbayresort.com/lido
Bon Appetit!
___________________________________________________________________
Santa Barbara Restaurant Week Partners with The California Restaurant Association Foundation to support Kitchens Hit Hard by the Thomas Fire and Floods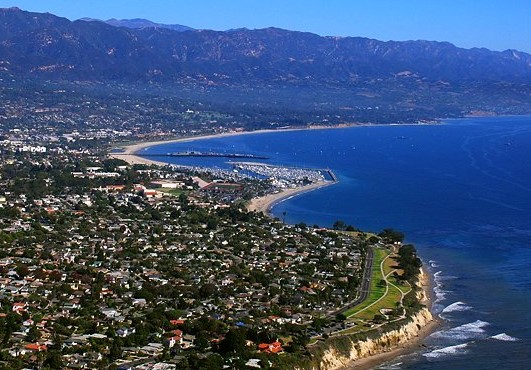 For the first year ever, Santa Barbara will host their very own Restaurant Week — and the timing couldn't be better. From February 23 to March 4, restaurants can offer prix-fixe menus at an accessible price to the whole community, all while helping out local kitchens hit hard by the Thomas Fire and Floods in the process.
SB Restaurant Week (sbrestaurantweeks.com) has partnered with the California Restaurant Association Foundation (calrest.org) and their non-profit, Restaurants Care. SB Restaurant Week will donate 50% of all registration fees from restaurants who sign up by February 1st towards grants for restaurants devastated by wildfire.  Sign up and be a part of the difference.  "It's just good to get involved," said Chair Leslee Garafalo. "Restaurant Week will bring out of town visitors and locals getting out and supporting the community, to help businesses recoup their losses."
There's never been a better opportunity to showcase your spin on Santa Barbara's scrumptious culinary abundance than SB Restaurant Week. "Santa Barbara is home to 450 restaurants and is also surrounded by acres of farm land, vineyards and the beautiful Pacific Ocean — it's what sets us apart," said Garafalo on why Santa Barbara is a great Restaurant Week destination. Restaurants who sign up will get guaranteed coverage on Restaurant Week's social media platforms, plus featured on the website.
Restaurant Week is a chance to put your name on the American Riviera's foodie map, and help our community heal, too. It'll be the most exciting epicurean event of the year. To register, visit  sbrestaurantweeks.com.
---