COCONUT CRAZE AT FOUR SEASONS RESORT KOH SAMUI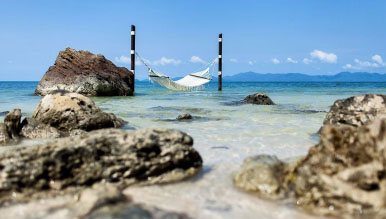 The most abundant kind of trees in Koh Samui are coconut trees. Without them, guests wouldn't get the real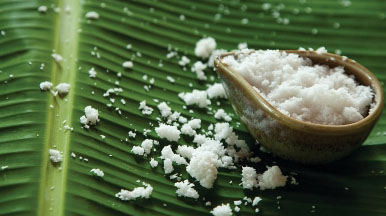 sense of being here in Samui, also known as the "Coconut Island." Coconut trees dominate the scene at Four SeasonsResort Koh Samui. Apart from the fantastic sea views, the whole Resort is given a feeling of energy from the cool breezes and coconut trees that dance like giant ballerinas.

Coconut has long been integrated into Thai culture, and our Resort also aims to make the best out of coconuts. Almost every part of them is used; from cooking and making desserts to Spa products, including our signature scrub powder that is a mixture of grated coconut and rice, resulting in a therapeutic body scrub that smells good enough to eat. Coconut oil can be used not only as a natural moisturizer but also a detoxifying liquid as part of a healthy drink that helps weight loss and boosts the metabolism.

Apart from the aesthetic qualities, coconuts can be used to make a Thai dessert called kalamae, which is always a favourite among our guests. The fruit can also be used as a football or a petanque ball for playing coconutpetanque on our beach. Ask the beach team to teach you the basics. www,.fourseasons.org

____________________________________________________________________

THE LEADING SPECIALISTS ON WORLD WINE & CULINARY TRAVEL, ADD NEW DESTINATION TOURS TO ITS 2014 TRAVEL PORTFOLIO

 

Wineworldtours.com

 (WWT), one of the world's authoritative specialists on worldwide wine Vacations, with headquarters in Marina Del Rey, and owned by,Southern California-based E-Travel Concepts Inc.,will debut four new all-inclusive wine tours this month, including five to seven night trips toGermany, Australia, New Zealand and South Africa.  The tours are priced from $6,800 double occupancy, based on space availability.    

 

With its newly expanded portfolio, WWT now offers 32comprehensive wine and culinary tours in the top 23 wine regions in 11 countries, including Argentina, Australia, Chile, France, Germany, Italy, New Zealand , Portugal, South Africa, Spain and in the United States.

 

The company is devoted to providing travelers with a five-star tasting experience and wine trekking adventures, according to Co-Founders and Partners Barry Rush and David Marchese who have more than 40 combined years of tourism expertise.

 

 "What sets the company apart from our competition is our network of professional wine-expert driver-guides across the world who are able to provide our clients with personal attention and local wine knowledge, insider insights, translation services where needed and private access to wineries, winery owners and wine-makers often not available to the public," said Marchese."We also add culinary forays into food pairing/demonstrations, cooking classes, and arrange unique accommodations in spectacular castles, villas, chateaux, wineries and converted monasteries."

Prospective travelers simply answer the company's Wine Lover's Food and Culture Survey Profile questionnaire, and the company customizes each travel itinerary to their preferences prior to the trip where they uncover some exciting new adventures in culinary travel, according to Co-founder Barry Rush of WWT, a leading expert in the travel and tourism industry.

To learn more about the four new tours, travel agents can visit www.WineWorldTours.com, contact CEO David Marchese at david@wineworldtours.com or call 800-980-8005.

 

Founded in 2009 as the solution to the needs of luxury audiences for truly personalized and customized wine and culinary adventures,

 WineWorldTours is dedicated to providing an extraordinary "life experience."  Travelers immerse themselves into exceptional tasting, discovering and adventuring, including  dining at Michelin Star restaurants,  experiencing the artisan mastery of world-class olive oil, chocolate, cheese and sausage makers, partaking in food pairing with local celebrity chef cooking classes and demonstrations, and enjoying unique accommodations in historic castles, villas, chateaux, wineries and converted monasteries.

 

The company provides one-of-a-kind wine country adventures in the world's most prestigious wine regions of France, Germany, Italy, Spain, Portugal, Argentina, Chile, South Africa, Australia, New Zealand and in the United States.   The company's private driver/wine guide provides expert wine commentary and insider information and gives a colorful account of each district wine region. Each specialized wine world tour starts and/or ends in a major gateway city such as Madrid, Barcelona, Lisbon, Paris, Nice, Cannes, Rome, Florence, Milan, Buenos Aires, Santiago, Capetown, Sydney, Melbourne or Auckland.

WineWorldTours encourages traveling with like-minded friends who love wine and great food. For those traveling in a group from six to 20, whether they are fellow wine, dinner, cigar, golf or tennis club members or any other "affinity" or business group, the company tailors an insider itinerary that satisfies everyone's wine and culinary tastes.

____________________________________________________________________

 WOLFGANG PUCK SETS THE CUISINE SCENE

At 86TH ACADEMY AWARDS GOVERNORS BALL 2014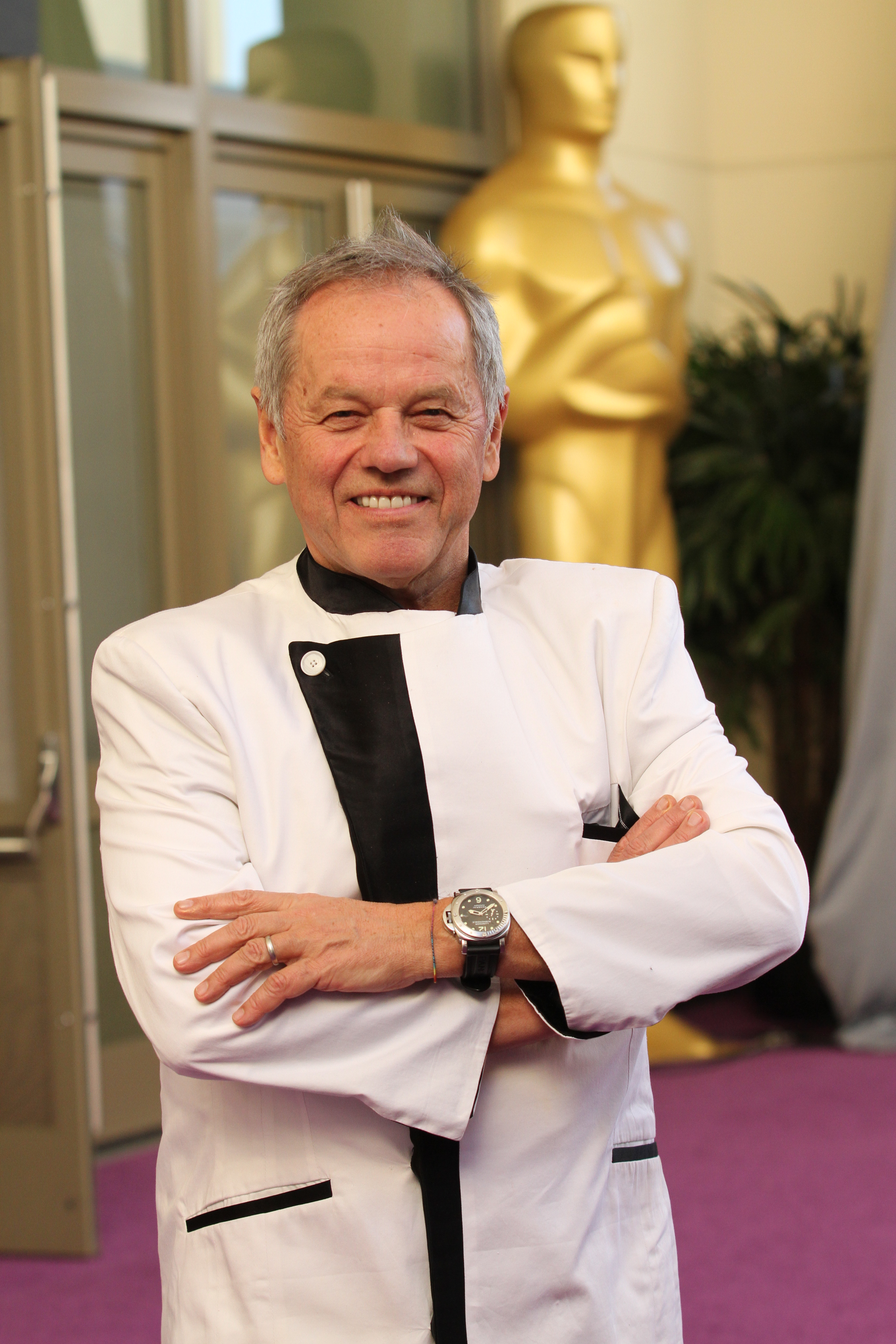 Master Chef Wolfgang Puck again joins Academy governor Jeffrey Kurland and event producer Cheryl Cecchetto to create this year's Governors Ball, the Academy's official post-Oscar® celebration, which will immediately follow the 86th Oscars® ceremony on Sunday, March 2.  The Ball's 1,500 invited guests include Oscar winners and nominees, show presenters and other telecast participants. 
Puck, along with chef Matt Bencivenga, will create the menu feturing more than 50 imaginative dishes, from one-bite hors d'oeuvres to small-plate entrees that will be passed throughout the evening. The menu, which includes such signature favorites as smoked salmon Oscars, chicken pot pie with shaved black truffles, and mini American Wagyu burgers with aged Cheddar and remoulade, will incorporate local produce and sustainable seafood.  Modern presentations such as crispy lobster shrimp dumplings with five spice and bites of fried chicken with white grits will add excitement, while an expanded selection of vegan dishes, including shots of carrot orange gazpacho, taro root tacos with avocado, and butternut squash with farro and wild rice will have a more prominent focus.  This year's dynamic pastry team includes Della Gossett, Spago's executive pastry chef; Kamel Guechida, corporate director of pastry for the Wolfgang Puck Fine Dining Group; Romain Lenoir, executive pastry chef of Wolfgang Puck Catering; and Jason Lemonnier, pastry chef for Hollywood & Highland.  Together these chefs will create elegant seasonal desserts, such as chocolate-dipped strawberry cheesecake pops, citrus panna cotta with funky chunky chocolate popcorn, and a celebratory cake to honor Puck's 20th consecutive year creating the menu for the Governors Ball. 
As the chair of the Governors Ball, Jeffrey Kurland will oversee the décor, menu and entertainment planning, as well as design the attire to be worn by the evening's staff.  Kurland is an acclaimed costume designer whose feature credits include "Hannah and Her Sisters," "Radio Days," "Crimes and Misdemeanors," "Erin Brockovich," "Ocean's Eleven," "Collateral," "Inception," "The Dictator," "Beautiful Creatures" and the upcoming film "Tomorrowland," starring George Clooney.  He received an Oscar nomination for Costume Design for "Bullets over Broadway."  This will be Kurland's fifth year serving as the chair of the Governors Ball.
Cheryl Cecchetto, along with her Sequoia Productions team, will work with Kurland to manage every detail pertaining to the event, including décor, entertainment, food and personnel.  With the transcendent wonder of nature as a theme, this year's Ball will feature lush vertical gardens designed with classic, elegant lines, inviting guests to meet, mingle and celebrate under the stars.  Sequoia Productions' clients include The Academy of Television Arts & Sciences, G'Day USA, Children's Hospital Los Angeles, Westfield, and the UCSF Medical Center at Mission Bay.  This will be Cecchetto's 25th consecutive year producing the Governors Ball. 
The Governors Ball will take place in the Ray Dolby Ballroom on the top level of the Hollywood & Highland Center® immediately following the Oscar telecast. 
Awards for outstanding film achievements of 2013 will be presented on Oscar Sunday, March 2, at the Dolby Theatre® at Hollywood & Highland Center and televised live on the ABC Television Network.  The Oscars, produced by Craig Zadan and Neil Meron, also will be televised live in more than 225 countries and territories worldwide.
 What The Stars Will Eat:
2014 Oscar Menus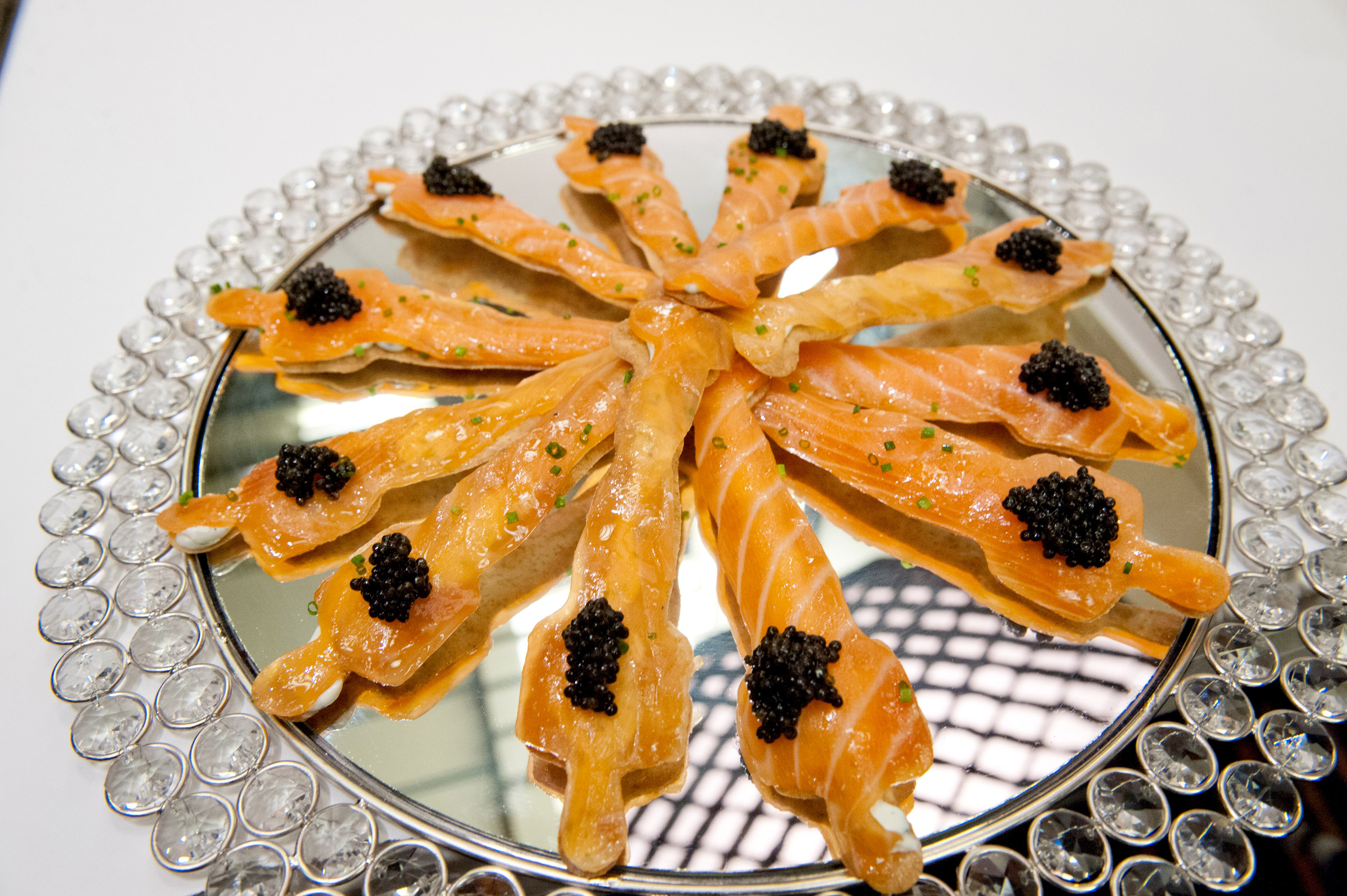 Pre Show - Tray Passed
 Smoked Salmon Macaroons
Kale and Cauliflower Chips (Vegan)
Steak Tartare, Parmesan*
Carrot Orange Gazpacho (Vegan)*
Power Smoothie (Vegan)*
Chicken, White Grits*
Tomato Caprese (Vegetarian)
Shrimp Cocktail
Fruit Sticks
On the Bars
Crudité (Vegan)
Homemade Potato Chips (Vegan)
Chicharrónes
Tortilla Chips (Vegetarian)
Passed Hors d'Oeuvres
 Spicy Tuna Tartare, Sesame Miso Cone*
Mini Burgers, Aged Cheddar, Remoulade*
Smoke Salmon Oscar Matzo
Assorted Pizza (some Vegetarian, Some Vegan)
Taro Root Taco, Avocado (Vegan)
Vegetable Spring Roll, Chinese Mustard (Vegetarian)
Crispy Lobster Shrimp Dumpling, 5 Spice
Aged Cheddar Grilled Cheese with Roasted Tomato (Vegetarian)
White Bean Quinoa Cake, Roasted Pepper (Vegan)
Bolognese Stuffed Arrancini
Table Platter
 Homemade Pretzels, Pimento Cheese (Vegetarian) x2
5 Year Aged Gouda (Vegetarian)
Chilled Spanish Shrimp
Cauliflowers, Smoked Paprika (Vegan)
Parmesan Stuffed bacon Wrapped Dates*
Smoked Almonds
Breadsticks
Seeded Lavash
Tasting Menu
2014 Oscars Governor's Ball
Sushi & Shellfish Station
Passed Small Plates - Hot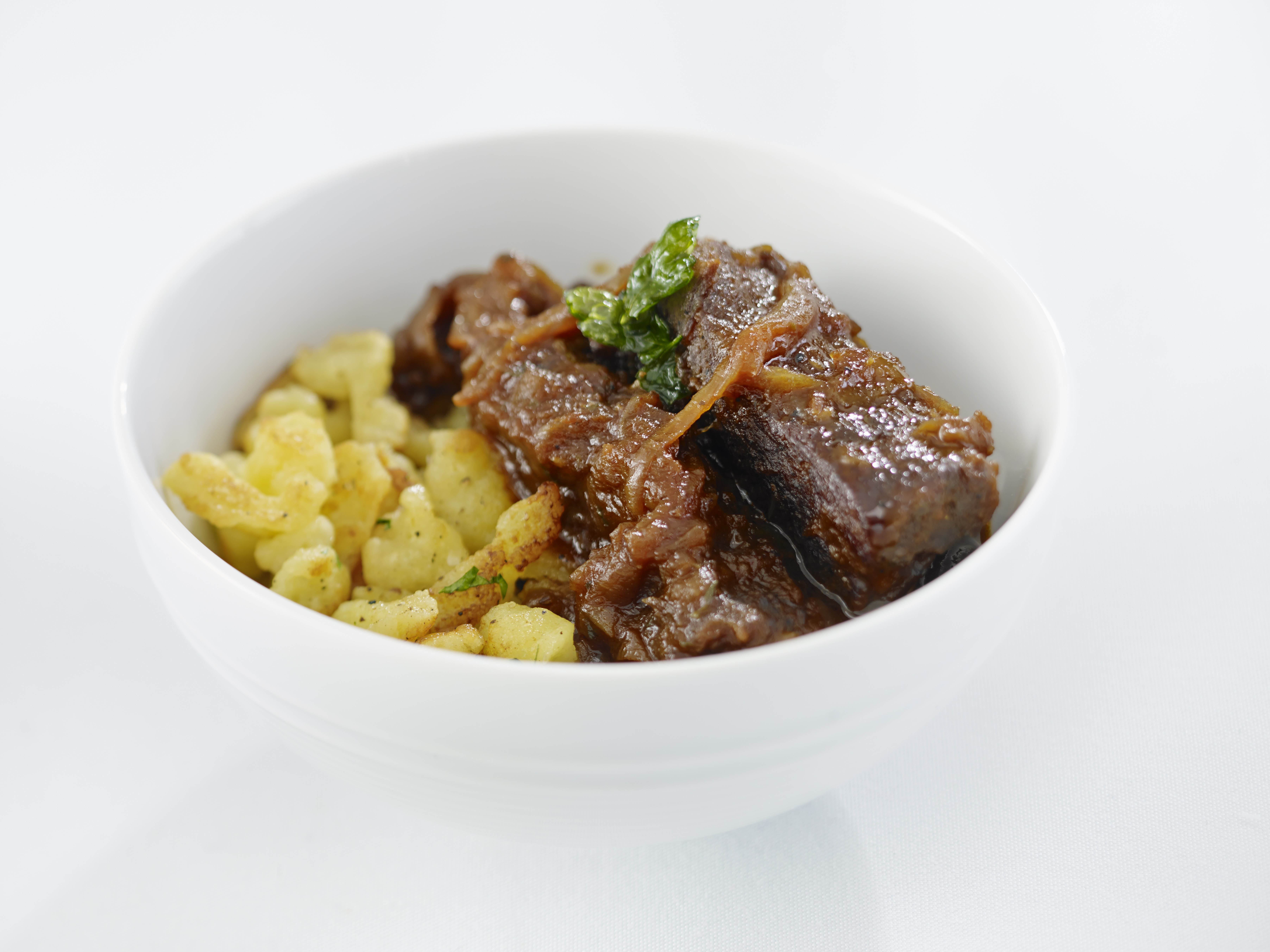 Baked Potato with Caviar*
Chicken Pot Pie, Black Truffles*
Hand Formed Pasta, Roasted Chestnut and Truffles (Vegetarian)
Shanghai Lobster, Jasmine Rice*
Baked Macaroni and Cheese*
Wild Salmon, Ginger & Almonds
Short Rib, Goulash, Spatzle
Weiner Schnitzel, Red Cabbage*
Passed Small Plates - Cold
 Chopped Vegetable Salad (Vegetarian)
Chinois Chicken Salad
Beets, Goat Cheese, Citrus (Vegetarian)
Butternut Squash, Farro, Wild Rice (Vegetarian/Vegan)*
 Chocolate Buffet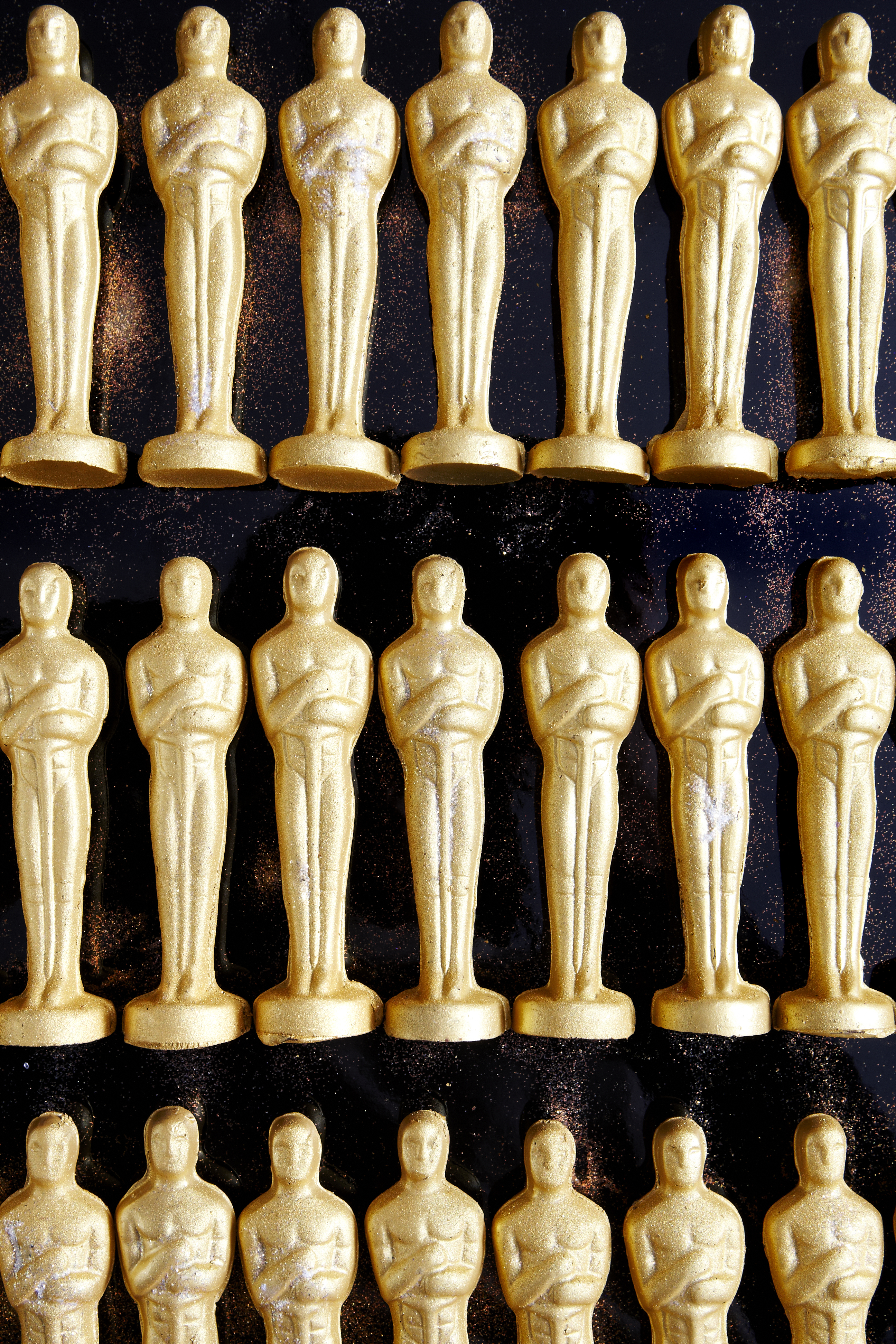 Jars of Candies/Truffles, Rocher, Nougat, Marshmallow
Mini Oscar Lollipops - Raspberry Ganache, Lemon Ganache
Chocolate Dipped Strawberry Cheesecake Pops
Homemade Chocolate Spread and Warm Cinnamon Pretzels
Milk Chocolate Crème Brûlée, Spicy Whipped Cream
Citrus Panna Cotta, Funky Chunky Chocolate Pop Corn
Chocolate Cupcake, Almond Cream  (Vegan, Gluten Free)*
White Chocolate and Lemon Cream Push Up Pops
Assorted Chocolate Barks (Seeds, Nuts, Dried Fruits)
Passed Small Plates - Dessert
Licorice and Chocolate Parfait, Caramelized Tobacco Leaves (Gluten Free)
Yuzu Semifreddo, Green Tea Meringue and Sake Blueberries
Strawberry Consommé, Angel Food Cake, Olive Oil Sorbet
Carrot Cake, Raisins, Cinnamon Gel (Vegan)*
Caramel Garden - Coffee Soil, Chocolate Malted Tree, Fleur de Sel
ALL-STAR CHEF CLASSIC AT L.A. LIVE

INAGURAL EVENT TO FEATURE ONE LARGEST GATHERINGS OF 2014 JAMES BEARD FOUNDATION SEMIFINALISTS
All-Star Chef Classic at L.A. LIVE will be a never-before-seen modern food event, highlighting some of the world's best and highly acclaimed chefs from around the country and across the world, bringing guests unique and interactive culinary experiences. The All-Star Chef Classic will also be the first to feature one of the largest gatherings of the 2014 James Beard Foundation Awards semifinalists, over 50% of our All-Star Chefs have been nominated. Please join us in congratulating the recently announced nominees, including our very own All-Star Chefs and their respective restaurants: Nancy Silverton, Nancy Oakes, and Donald Link for "Outstanding Chef;" Michael Cimarusti for "Best Chef: West," "Best New Restaurant – Connie & Teds," and "Outstanding Service – Providence;" Ludo Lefebvre for "Best Chef: West" & "Best New Restaurant – Trois Mec;"  Jon Shook, Vinny Dotolo, David LeFevre, and Ricardo Zarate for "Best Chef: West;" Alex Seidel for "Best Chef: Southwest;" Naomi Pomeroy for "Best Chef: Northwest;" and  Wylie Dufrense's wd~50 & Josiah Cirtrin's Mélisse for "Outstanding Restaurant." In addition, our All-Star Chefs also prove to be remarkable mentors as we see Malcolm Livingston (Wylie Dufrense's Chef for wd~50) and Jorel Pierce (Jennifer Jassinki'schef for Euclid Hall) both nominated for "Rising Star Chef of the Year." We would also like to announce Donato Poto (co-owner of Providence, nominated for "Outstanding Service") will be our very own Restaurant Stadium Maître D.
 The All-Star Chef Classic is sure to be an unforgettable weekend hosting many highly acclaimed chefs all in one location. Additional chefs include, Iñaki Aizpitarte, Florian Bellanger, Roy Choi, Dominique Crenn, Graham Elliot, Gavin Kaysen, Waylynn Lucas, Marc Meneau, David Myers, Alain Passard and Paul Qui.
All-Star Chef Classic will feature two venues at L.A. LIVE including Restaurant Stadium, which will be the center of the action bringing more than 250 fans 'kitchen-side' in a small VIP stadium setting, where they can be as close to the action as possible without being in the heat of the kitchen. Restaurant Stadium will host the SOLD OUT "French Masters Dinner" and premiere "All-Star Lunch" for engaging dining experiences as well as play a part in the "Grill and Chill" and "Savor the Season" events for presentations and demonstrations. The second venue, Chefs' Tasting Arena, is designed to complement the Restaurant Stadium and will feature a more expansive layout for tastings, showcases and celebrations, especially at the "Grill and Chill" and "Savor the Season" events, providing guests with access to meet their favorite chefs and taste multi-cultural cuisines.
 All-Star Chef Classic at L.A. LIVE will debut over the course of three days on Friday, March 21, 2014 to Sunday, March 23, 2014. Limited tickets are still available for purchase atwww.allstarchefclassic.com.
Even though Friday's "French Masters Dinner" is SOLD OUT, guests can still get a chance to obtain a seat at this coveted dinner by purchasing the VIP Diamond Package (an All-Inclusive All-Star Weekend Package).
L.A. LIVE's Event Deck – 1005 W. Chick Hearn Street, Los Angeles, CA 90015
 FRIDAY MARCH 21 – SUNDAY MARCH 23, 2014  
Friday March 21st, 2014 [Sold Out]
French Masters Dinner - 7:00 PM
 Saturday March 22nd, 2014 [Limited Tickets Available]
All-Star Lunch - 12:00 PM - 2:30 PM
Grill and Chill -  7:30 PM – 10:00 PM 
Sunday March 23rd, 2014 [Limited Tickets Available]
Savor the Season Presented by Melissa's Produce -  12:00 PM - 2:30 
About L.A. LIVE
L.A. LIVE is a 4 million square foot / $3 billion downtown Los Angeles sports and entertainment district adjacent to STAPLES Center and the Los Angeles Convention Center featuring Club Nokia, a 2,300 capacity live music venue, Nokia Theatre L.A. LIVE, a 7,100-seat live theatre, a 54-story, 1001-room convention "headquarters" destination (featuring The Ritz-Carlton, Los Angeles and JW Marriott Los Angeles at L.A. LIVE  hotels and 224 luxury condominiums – The Ritz-Carlton Residences at L.A. LIVE – all in a single tower) , the GRAMMY Museum, the 14-screen Regal Cinemas L.A. LIVE Stadium 14 theatre, broadcast facilities for ESPN along with entertainment, residential, restaurant and office space.  Developed by Los Angeles-based AEG, L.A. LIVE, considered to be the nation's most active 'live content and event campus,' also features 260,480 sf of conference center and ballroom facilities, a 100,000 sf special events deck, the famous Lucky Strike Lanes and Lounge, the celebrity owned Conga Room, a one-of-a-kind GRAMMY Museum, saluting the history of music and the genre's best known awards show all centered around Nokia Plaza L.A. LIVE, a 40,000 sf outdoor event space.  L.A. LIVE showcases more events, award shows, sporting competitions, concerts and hospitality options than any other destination in the world.  Visit L.A. LIVE today atwww.lalive.com
LIMITED TICKETS AND VIP PACKAGES STILL AVAILABLE –WWW.ALLSTARCHEFCLASSIC.COM
 In a city where evolution is part of the revolution, nightlife impresario and hospitality visionary Victor Drai has built a reputation in Las Vegas by staying one-step ahead of the ordinary: creating new multi-sensory experiences that take entertainment, nightlife and dining to new heights.  Having made a name for himself by reimagining Las Vegas nightlife, Drai is set to transform the day life and nightlife scene with his new rooftop pool venue. Set to open Memorial Day Weekend 2014, Drai's Beach Club • Nightclub is perched 11 stories above Las Vegas Blvd. on the rooftop of the new 188 room and suite resort, The Cromwell (the first stand-alone boutique hotel on the Strip).
With Drai's Beach Club • Nightclub, Drai will create a striking new venue that is unique and groundbreaking; a celebration dedicated to design and sophistication that will return the social experience back to the Las Vegas club scene. At more than 65,000 square feet, Drai's Beach Club • Nightclub will welcome guests all day and all night, featuring the Strip's only rooftop pool and deck with an indoor/outdoor club, panoramic views of the entire Las Vegas Strip, the most exciting new DJs from around the globe and an unparalleled guest experience.
Elman's was founded by Manny Finkleman over 70 years ago. Their award winning kosher dill pickles are absolutely the best, and would thrill any kosher dill pickle lover. They are based in Canada, are found in markets and restaurant throughout Canada and they are expanding to the United States. Elman's send products around the world. For information visit: www.elmans.ca.