CULINARY COUP   .   .   .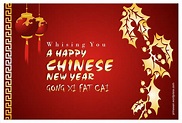 LUCKY FOODS FOR CHINESE NEW YEAR OF THE TIGER 2022
By Bonnie Carroll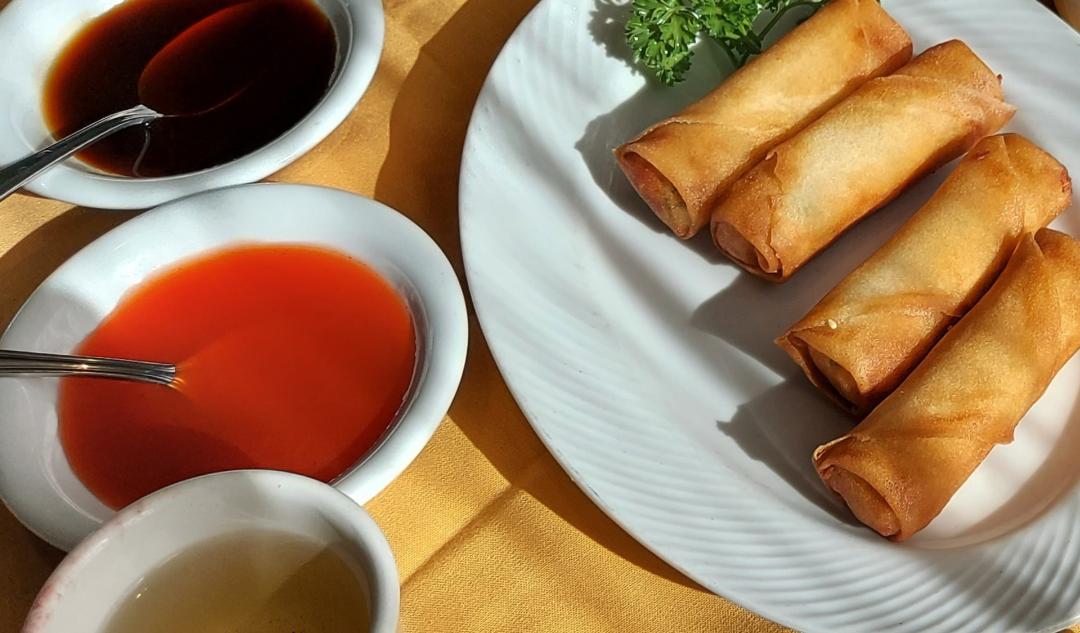 China Pavilion Chinese Vegetarian Egg Rolls
The Chinese New Year is a festival from February 1 and is a most important celebration in China and other Asian countries representing the "Season of Renewal" and advent of spring. It is based on the movement of the moon, a method of timekeeping according to author Betty Liu. The celebration begins on February 1 and celebrates the Year of the Water Tiger.
How it began? The day revolves around the Jade Emperor, a central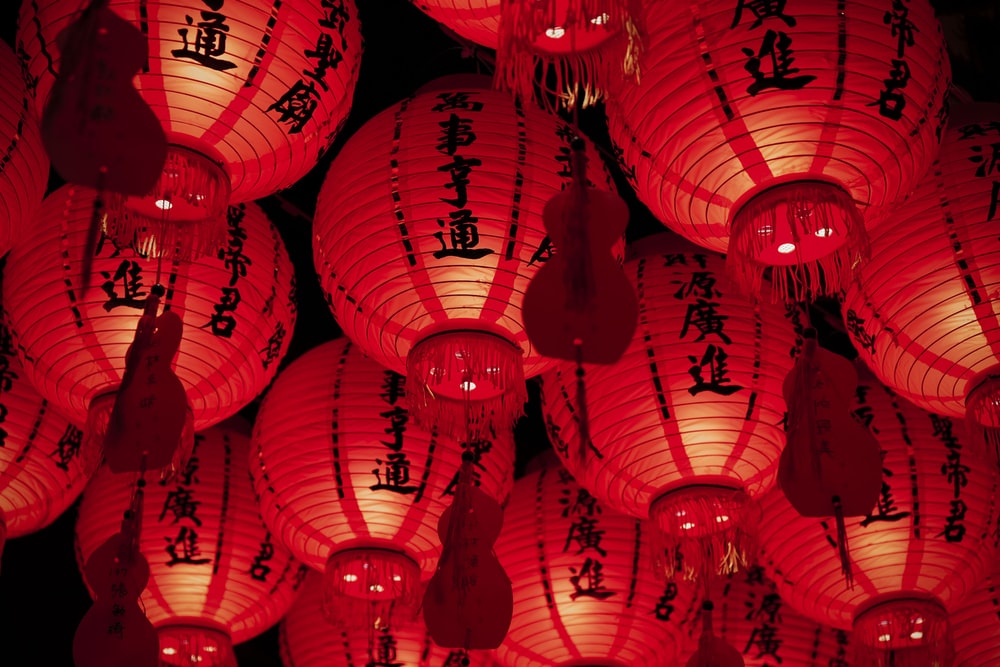 figure of Chinese folklore religion. And following the death of his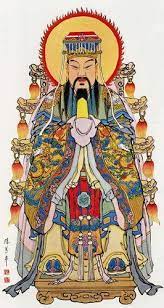 favorite pet crane who was killed by a few villagers the emperor decided to destroy their village on the fifthteenth day of the lunar year. To escape his wrath the villagers hung red lanterns and set off firecrackers to fool him into thinking their homes were already on fire to keep the emperor from burning it all to the ground. The emperor was fooled and left. Hence forth lanterns and firecrackers became a part of the fifthteenth lunar day celebration. This celebration honors the gathering of family and loved ones and food is a paramount part of the experience.
Red is a prominent color and overflows with lucky meaning. Those celebrating decorate their homes with red paper cuttings, red lanterns, silk pillows, beautiful red snack displays, and play mah jong with family and friends.
How food is prepared, served, and eaten has special meaning and symbolizes good luck and good health, representing myths and symbols dating back hundreds of years. The Chinese believe it is important to be careful what you eat, and your luck depends on it, especially on New Years Eve 2022.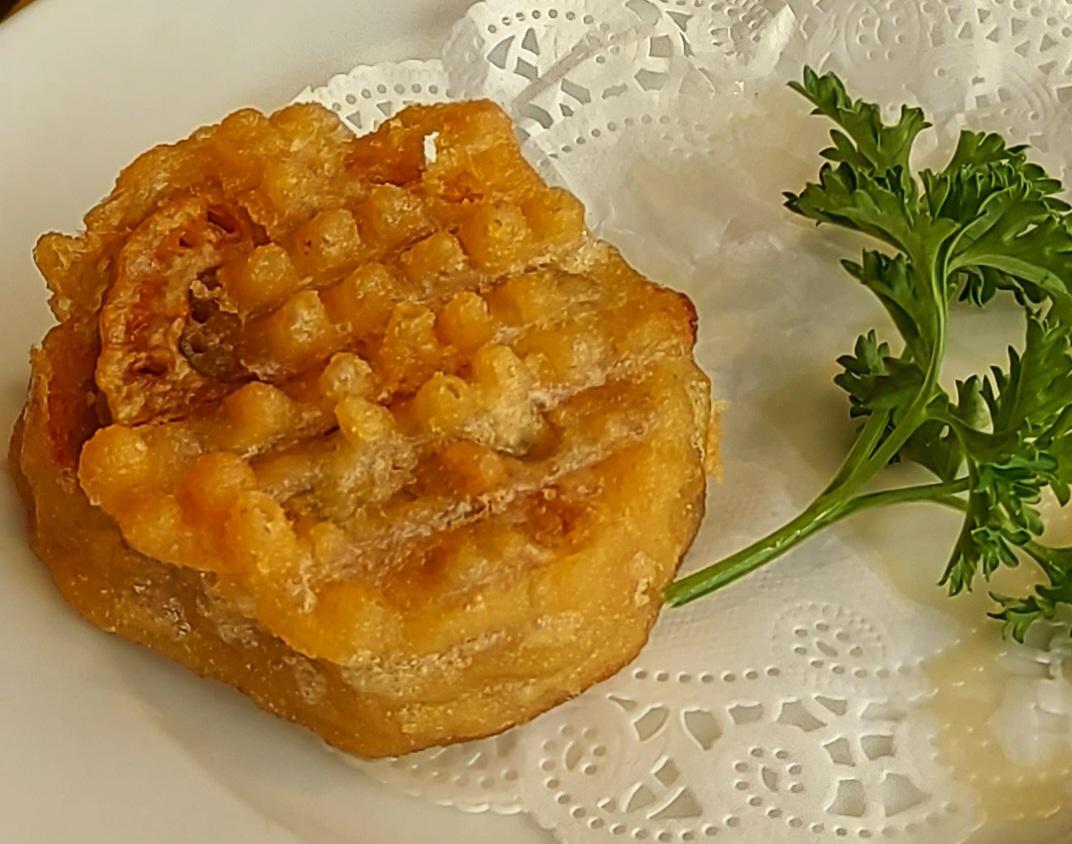 Deep Fried Lotus Root
The Chinese good luck dinner can include Tangyuan Sticky Rice, Long Life Noodles for good health, prawns or shrimp for a life filled with laughter and happiness, good fortune fruits for fullness and wealth (orange, mandarin, tangerine, kumquat, pomelo represent gold & good fortune). These citrus fruits are said to bring a continuous flow of income. Mixed veggies also should be on your table and symbolize certain beneficial attributes such as: Corn symbolizes growth, lotus, seed, or roots symbolizes money and many sons, black fungus mushroom equals longevity, golden lily buds (golden needles) bring wealth, cashew nuts or peanuts attract wealth, Pak choi or napa cabbage brings 100 types of prosperity.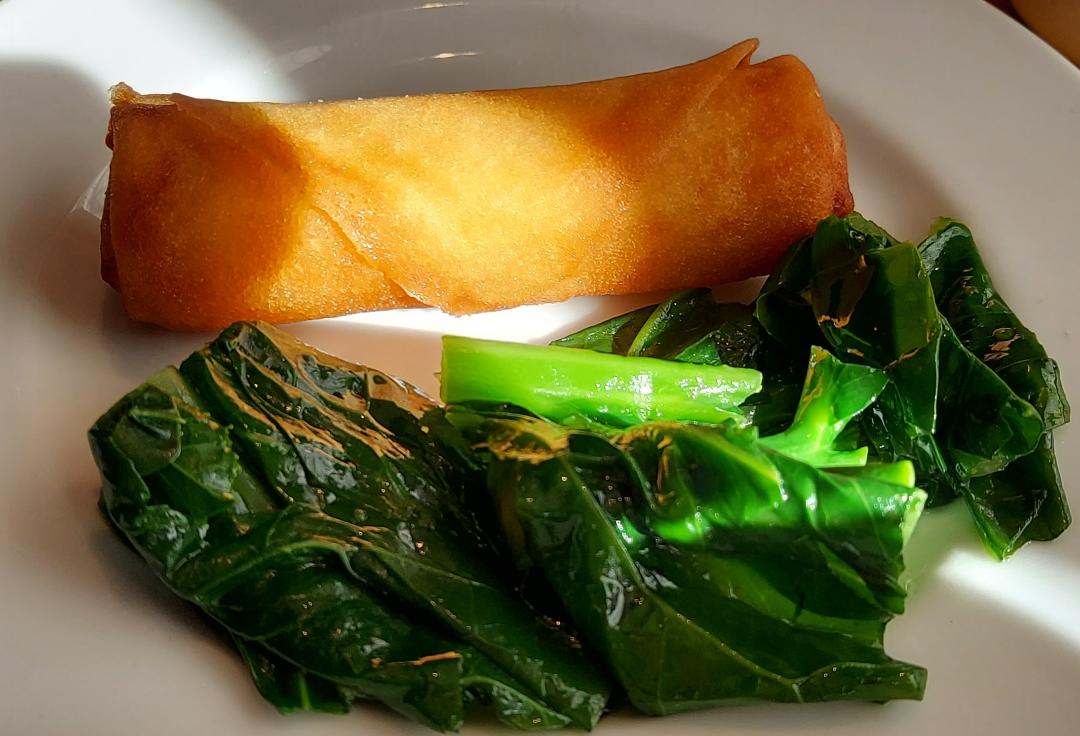 Egg roll & brocolli China Pavilion on Chapala
Spring rolls for your New Years dinner aka "Spring Festival" brings wealth, fish dishes symbolize abundance, but the whole fish must be served the next day to insure any future abundance. Sweet dessert includes round dumplings or sweet rice balls. The Jiaozi is a special dumpling symbolizing wealth and longevity. The dumplings are made round as are the rice balls symbolizing the old Chinese money. Note: according to folklore eating chicken on News Years or the next day is unbelievably bad luck and attracts very bad karma.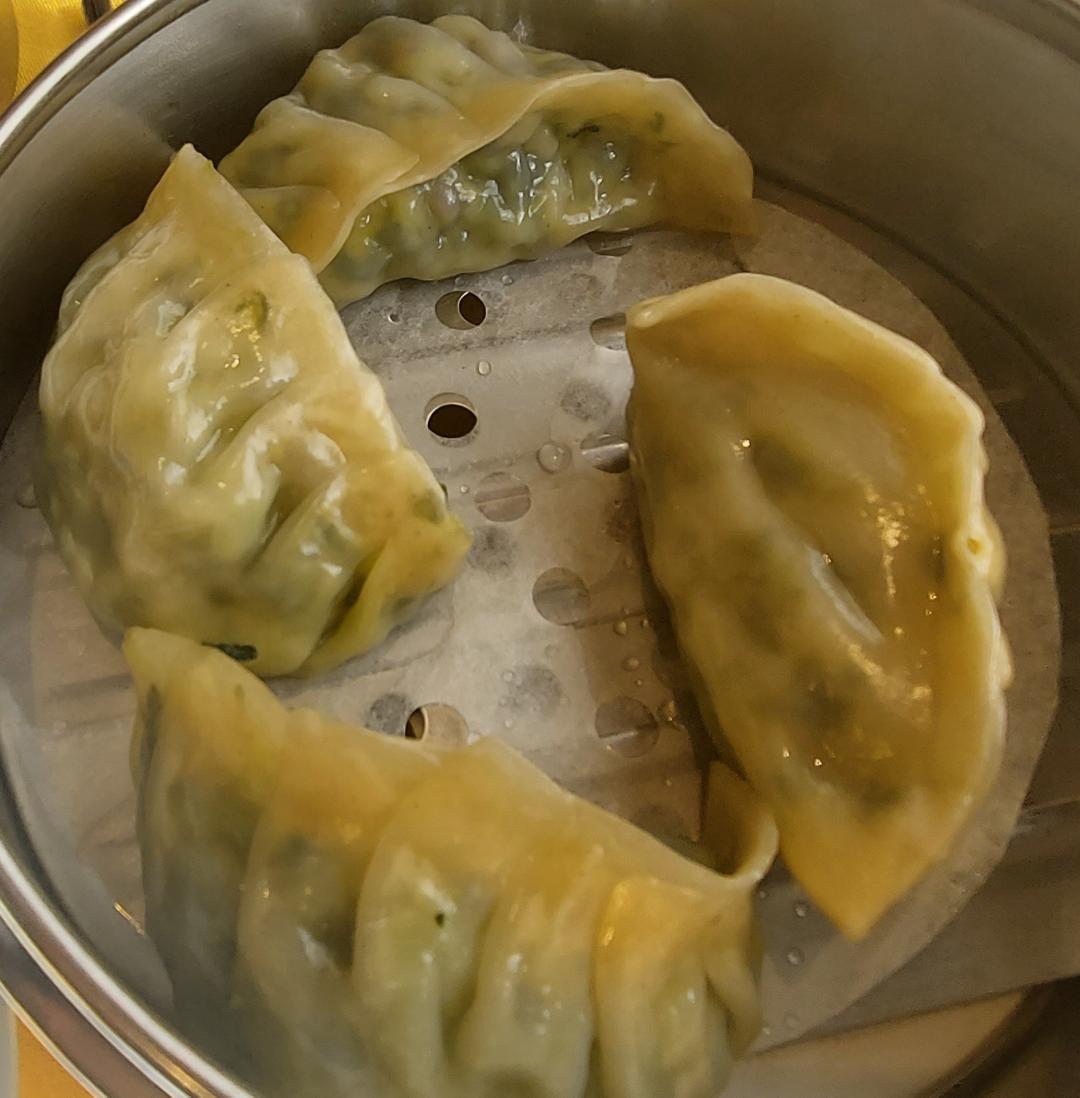 Fish & Vegetable Dumplings
Be sure to include these special five items to ensure good luck, happiness and best Year of the Water Tiger 2022 by savoring 1. Spring rolls for wealth, 2. Rice cakes for success, 3. Fish for prosperity, 4. Long Noodles for longevity and 5. Dumplings for wealth.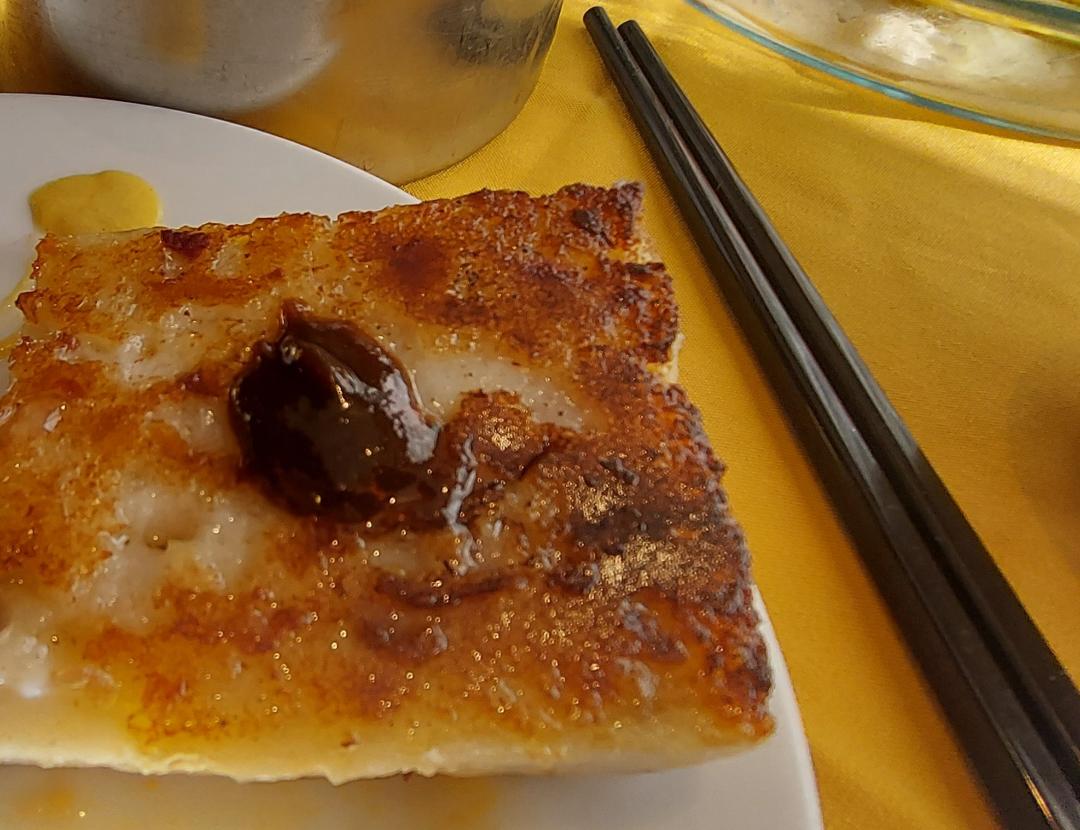 Pan Fried Diakon Rice Cake China Pavilion on Chapala

壽無疆 (Wàn shòu wú jiāng) is a toast for health and longevity. When giving a toast in Chinese, raise your glass and give the toast as guests raise glasses and drink, clink glasses or tap the bottom of glasses against the table and drink. 
           Happy Chinese New Year – Gung Hay Fat Choy - Gong Xi Fa 
新年快乐.
_____________________________________________________________________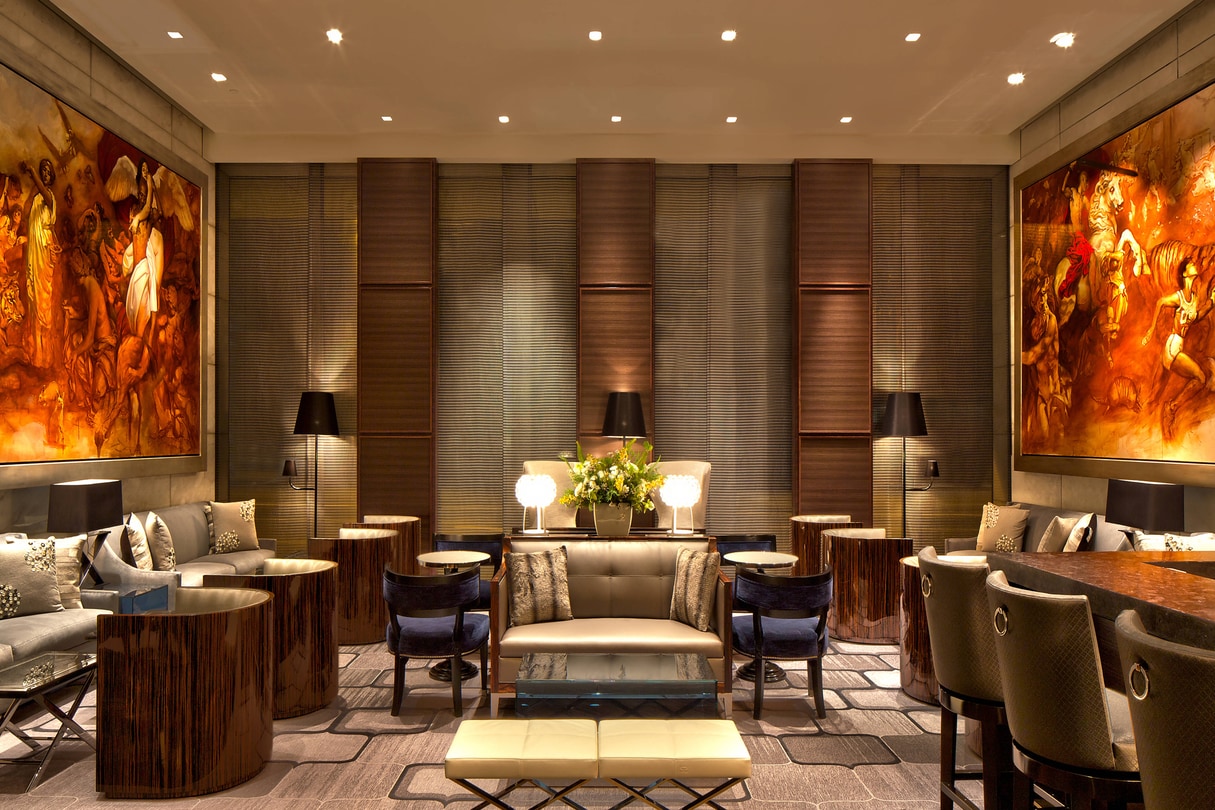 The St. Regis San Francisco Appoints Christopher Williams as
Director of Restaurant Operations
Sommelier and Accomplished Restaurant Veteran to Oversee Food and Beverage Operations at San Francisco's Premier Luxury Property
   The St. Regis San Francisco, the city's premier address for luxury accommodations, gracious service and timeless elegance, is pleased to announce the appointment of Christopher Williams to the position of Director of Restaurant Operations.  A certified sommelier and accomplished restaurant industry veteran, Williams joins the property with over a decade of experience in the industry.
Williams is a native of Georgia and began his career waiting tables at Maggiano's Little Italy in Atlanta. By 2011 he took his first leadership position as Captain at Atlanta's Restaurant Eugene. With a lifelong passion for both food and wine, during this time Williams continued his studies and eventually passed his intro and certified exam to become a Court of Master Certified Sommelier within three months. Williams was now well established within the restaurant industry and by 2014 worked as a Sommelier at Atlas within The St Regis Atlanta Hotel.  Moving between Georgia and Cambridge Massachusetts for several years, he eventually made his way to the West Coast. Williams most recently worked at the 3 Star Michelin Restaurant, The Restaurant at Meadowood, in St. Helena as Captain before taking a position at Sonoma County's award-winning winery, Kosta Browne, during the pandemic.  Eventually, he made his way to San Francisco and held the position of Captain at Niku Steakhouse which just earned its first Michelin Star in 2021.
"We warmly welcome Mr. Williams to The St. Regis San Francisco," said Roger Huldi, General Manager of The St. Regis San Francisco. "He's a seasoned industry professional that holds natural leadership skills, is passionate about food and wine and is dedicated to providing gracious service. The property has an exciting new restaurant and bar concept in the works, and we are excited and proud to have him lead the charge."
With a continued commitment to offer the highest standard of unparalleled luxury while evolving to modernize spaces with elegant design that meets the needs of guests, The St. Regis San Francisco embarked on a multi-phase refresh of the celebrated property and will share details soon.  The St. Regis San Francisco offers 260 rooms and suites, 15,000 square feet of meeting and event spaces, creating refined and innovative areas designed to facilitate conversation and collaboration.  The St. Regis San Francisco, as with all St. Regis properties, is renowned for its signature Butler Service.
The St. Regis San Francisco
The St. Regis San Francisco opened in November 2005, introducing a new dimension of luxury, uncompromising service, and timeless elegance to the city of San Francisco. The 40-story landmark building, designed by Skidmore, Owings & Merrill, includes 102 private residences rising 19 levels above the 260-room St. Regis Hotel. From legendary butler service, "anticipatory" guest care and impeccable staff training to luxurious amenities and interior design by Chapi Chapo of Toronto, The St. Regis San Francisco delivers an unmatched guest experience.
The St. Regis San Francisco is located at 125 Third Street. Telephone: 415.284.4000.
_____________________________________________
Lisa Ingram embraces innovation to keep 100-year-old White Castle forever young
The chain's fourth-generation CEO and a Restaurant Business Restaurant Leader of the Year nominee, wants the family business to be around for the next 100 years. By Patricia Cobe on Jan. 24, 2022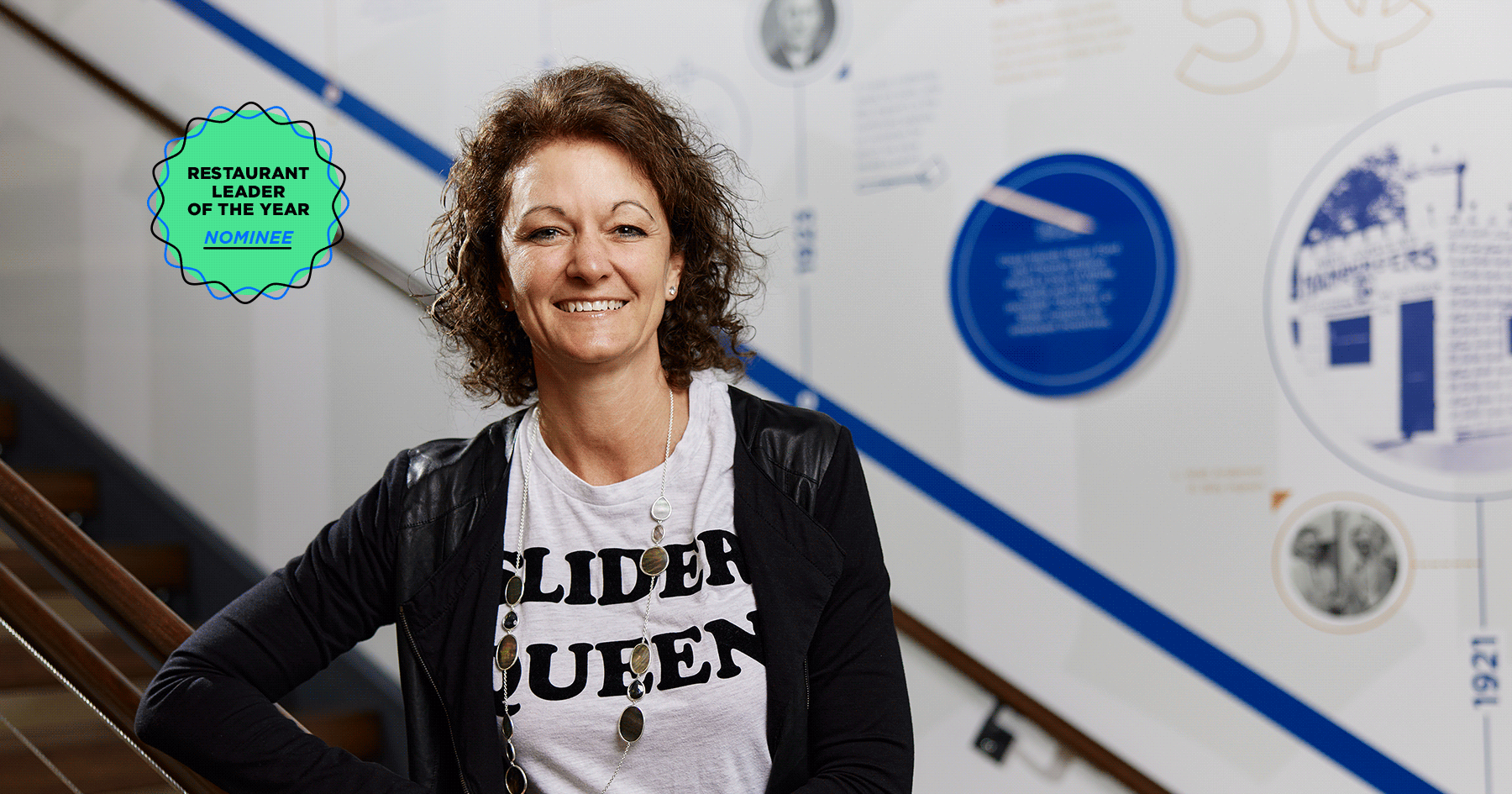 Photo courtesy of White Castle
White Castle CEO Lisa Ingram
As the fourth-generation leader of White Castle, Lisa Ingram feels a lot of pressure not to mess up an iconic brand.
"Leading a family business is gratifying but stressful," she said.
That stress certainly intensified over the last two years, as the country and the industry navigated the twists and turns of the pandemic. But that didn't stop Ingram from putting innovation front and center.
She led the company in adopting new tech and menu enhancements and packaging solutions, opened the chain's largest location in Orlando to overwhelming response, rebuilt and expanded the Columbus, Ohio headquarters, grew the grocery side of the business, nurtured team engagement and strengthened White Castle's family-focused culture. These accomplishments and more earned Ingram a Restaurant Business Restaurant Leader of the Year nomination.
"White Castle is a 100-year-old brand. If we want to be around another 100 years, we can't stand still and remain relevant to the future," Ingram said.
Geeking out
The brand's President and CEO eagerly embraces new technology that enhances operations, R&D and other aspects of the business. She gave the go-ahead for Flippy the Robot to test drive its french fry-making skills at a White Castle location. The trial run provided Miso Robotics with the data to correct some glitches and launch Flippy 2 late last year.
In 2021, White Castle began testing Julia, a digital voice assistant powered by AI. Julia interacts with drive-thru customers through the digital menu board to expedite ordering.
Ingram worked in the tech industry before going back to school for her MBA and entering the family business, and she "loves cool technology," she said. "I'm always looking at tech to help us continue to be relevant, but the tech industry is a lot like the restaurant industry—both are ever evolving."
This past fall, White Castle launched its first NFT. "It gave us the opportunity to connect with a particular audience," said Ingram.
White Castle By the Numbers
Cool tech, warm culture
But high-tech doesn't eclipse high-touch at White Castle. One of Ingram's proudest accomplishments of the last year was being named a Great Place to Work-Certified company for 2021-22.
"Ever since my great grandfather started the company, we have been committed to building the culture and making team members feel valued," said Ingram. "At company headquarters, in the plants and in the stores, team members repeatedly tell us that White Castle feels like family."
Anthony Joseph, White Castle's chief administrative officer and general counsel, summed up how the CEO powers engagement: "Lisa's key leadership strengths that drive our recent and ongoing successes are her unwavering commitment to pursuing innovation and growth, balanced with her dedication to preserving and building White Castle's uniquely family-oriented culture." 
Ingram believes that the pandemic actually allowed that culture to flourish. 
"We increased communication and worked hard to engage team members," she said. "We've all become more adaptable and resilient."
Especially noteworthy is the longevity and loyalty of White Castle's general managers at each store—they average 10 to 20 years employment and are 75% female and 53% ethnically diverse. Turnover is less than 5%, Ingram said.
For several generations, the company has celebrated team members with 25 years of employment by inviting them to White Castle's annual leadership conference and inducting them into the Cravers Hall of Fame. "In 2021, we honored two classes—2020 and 2021—at the live event," said Ingram. "We've had the tradition for 75 years and 2020 was the only year we had to cancel because of COVID."
2021 also marked several other milestones, particularly significant in that they took place during an unrelenting pandemic.
Opening day at White Castle in Orlando
It began in January, when Ingram was named chair of the board, taking over the position her dad, Bill Ingram and White Castle's former president and CEO, had held since 1992. "It's been a wonderful addition to my responsibilities," she said. "Plus the Board is now more balanced. We have four 'outsiders' who aren't family members and they provide a different perspective and better balance."
In May, White Castle opened its largest restaurant to date in Orlando, with fans lined up for up to six hours waiting to get their sliders. As with all openings, Ingram and other family members worked the event.
"I worked the grill—my favorite position in the restaurant," she said. "I'm not a fan of the fryers or cash register." Ingram's dad Bill packed the orders in sacks and boxes at the opening. "Its so rewarding and fun to experience an opening with the family and so humbling to see the love people have for White Castle," Ingram said.
Ingram also made sizeable investments in the business during the past year, including expanding the retail side. Supermarket products sold briskly during COVID, and Ingram doubled the size of that plant.
She also rebuilt the home office in Columbus, Ohio and developed 18 acres of property around it, adding apartments and amenities. "My task was to honor the company's legacy and incorporate it into the new building but add pieces that would propel us into the future. This move allows us to offer a great campus to support our team," she said.
Packaging innovation was another pandemic goal. White Castle was looking for a way to capitalize on COVID-sized gatherings and the Crave Clutch was born. The whimsical carryout box holds 20 sliders and is sized for family meals and smaller get-togethers. It fills a niche in the chain's packaging lineup: the Crave Crate holds 100 sliders and the Crave Case, 30, while the original sack holds 10.
A Look a
Innovation vs. risk
Although Ingram is a self-proclaimed planner, the pandemic taught her to be more adaptable and flexible while continuing to innovate. Her dad often served as her sounding board. 
"My dad taught me that business cycles come around again; he learned that from his father and grandfather, who had to deal with the Great Depression, World War II and other major challenges. His voice in my head said 'this will pass,'" said Ingram.
Eight other fourth-generation family members also work on White Castle's leadership teams, and their support and expertise help validate her decisions. But great ideas don't always come from the top, and Ingram is an active listener and proponent of cross-collaboration among teams.
To keep innovation a priority during challenging times, Ingram really had to flex her risk-taking muscles—and it paid off.
"As a leader, Lisa is willing to accept risk, and understands sometimes the best ideas don't work as planned. This spirit of innovation gives us permission to experiment, learn and move with purpose—a big advantage when going up against much larger competitors," said Susan Carroll-Boser, White Castle's vice president of IS/IT who was instrumental in rolling out some of the latest tech innovations.
One of White Castle's most public displays of innovation came with the introduction of the Impossible Slider in 2018—a gutsy move the 366-unit White Castle made before the big burger chains got in the game.
"Our customers were asking for a veggie option and we wanted to offer them a great product. We began testing it in a few locations, collected data and kept expanding the test," she said. "You lessen the risk when you start in a smaller environment and vet the idea. Test, learn and iterate."
While the Impossible Slider is a success story that has gone national, other culinary risks didn't pan out as well. About 10 years ago, White Castle tried to jump on the fast-casual trend with three concepts separately focusing on barbecue, noodles and sandwiches.
"We spent 18 months launching and testing and they didn't work out, but we learned from the failures how to work cross-collaboratively," she said. "That is now part of our culture; it allows us to be more nimble, to work faster and make changes more quickly."
In the past couple of years, Ingram is proud of how culinary innovation has ramped up. "We went 41 years with no product innovation at all. Our first was adding a slice of cheese to our original slider," she said.
Consumer and culinary trends now drive menu innovation—along with a creative executive chef who regularly goes out into the field. He noticed that stores on the East coast started doing surf and turf—a fish fillet on top of a slider—and worked on developing it further to launch as an LTO. And the demand for fiery ingredients triggered the launch of the Spicy Sloppy Joe earlier this year.
"Every leader surrounds herself or himself with smart and fun people, and we encourage ideas from all our team members, down to the store level," she said.
Running is her secret sauce
An avid runner who has completed 14 half marathons and one full 26-plus-mile race, Ingram credits the sport with guiding her through the toughest decisions and challenges.
"Running is like oxygen, I need it to live," she said.
While running the full marathon in Columbus, she got bitten by a dog at Mile 17, but her family—four children and husband—were there at Mile 19 to cheer her on. That kept her going until she really hit a wall at Mile 20, Ingram said.
"I kept going while having a discussion with myself," she said. "If I turned right, I was a just a few blocks from my house and could be home in no time. If I turned left, I had six more miles to go, running in acute pain."
She continued to run and finish the race, and now applies that thinking to making tough decisions in business—and parenting.
"Don't turn away from something that gives you long-term benefits, even if the pain is acute short-term," she said. "It's worth it in the long run."
Carroll-Boser sums up Ingram's leadership style and strengths in a nutshell.
"Lisa is completely committed to our mission to create memorable moments for our customers and team members—and she doesn't just talk about the values—she lives them," said Carroll-Boser.  "Like any business, we need to focus on the bottom line, and under Lisa's leadership we get to take the long view and invest in doing the right things for the right reasons. Innovation and continuous improvement are more important than short-term gains."  
Restaurant Business.
____________________________________________________________________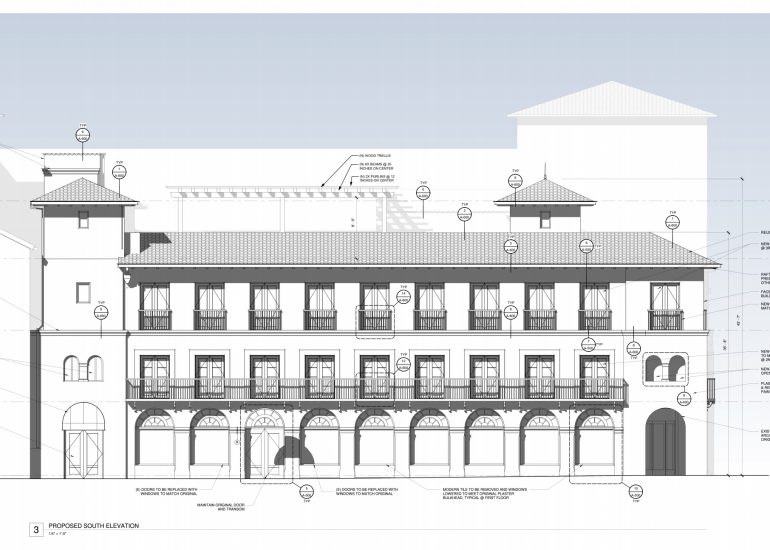 The Hotel at Paseo Nuevo Will Have Basement and Rooftop Bars
 14-room hotel under construction/conversion at 801 State Street (De La Guerra), from Brandon Ristaino of Good Lion Hospitality. N.B. The property is adjacent to the mall, but not part of it.
801 State Street is a collaboration between the Miramar Group, the Hughes family (Kim and Tammy Hughes), and Good Lion Hospitality. While we're not giving away too much of the concept yet, we will have three separate food-and-beverage amenities provided onsite, including a full-service ground-floor restaurant, rooftop deck cocktail bar (for bird's-eye views of the oh-so-missed holiday and Fiesta parades), and subterranean cocktail lounge. That's right, we'll be hosting Santa Barbara's only basement cocktail spot! Our collaborating team is working with the Cearnal Collective and MN Studio on design. We have put together a fantastic operations team we're really excited about, and can't wait to tell you who the chef is going to be—but we'll hold here for now.
---