CULINARY COUP   .    .    .
NEW ORLEANS WINE & FOOD EXPERIENCE
FORAGING, FISHING AND A FRANCO-SPANISH HOG WAR
New Orleans Wine & Food Experience 2016 offers Seminar and Experience Program
The New Orleans Wine & Food Experience (NOWFE) has announced it's 2016 Seminar and Experience Program, as part of the annual event which takes place May 26 – 29, 2016. In its 24th year, NOWFE has garnered recognition as one of the premier wine and food festivals in the country. In addition to the Seminar and Experience Program, NOWFE will host its Wine Dinners, Royal Street Stroll presented by Rouses, Vinola, the Big Gateaux Show, and new this year, one culminating Grand Tasting.
The 2016 Seminar and Experiences Program includes interactive wine and food sessions showcasing New Orleans' unique culture and style. This year's exciting lineup includes Foraged Flavors, an inside look at how and where foragers and chefs hunt and gather for South Louisiana's indigenous ingredients; Cast Iron Chef, Fishing on the bayous of Louisiana with Chef Donald Link and Garth Hodgson of Krug Champagne followed by dinner at Cochon, where the catch will be cooked; and Franco Spanish Hog War, a friendly battle between a team consisting of Co-Founder and Executive Chef of Hogs for the Cause versus a competition team from Hogs for the Cause, wherein their weapons are hams, sausages, roasted pig, Rosé, wines, and ciders.
In celebration of Passover, Chef Denis Dello Stritto has created a dinner menu at Culina, which will be available on April 22, 23 and 24. The menu melds traditional offerings with Italian influences. Four Seasons Hotel Los Angeles at Beverly Hills will also be offering a Stay Longer – Third Night Free promotion over the week, perfect for family and friends visiting for the holiday.
 The meal concludes with decadent desserts, including a Hazelnut Milk Chocolate Mousse with torched meringue or Candied Hazelnut and Lemon Pana Cotta with citrus marmalade and candied almonds.
 Sommelier wine pairings and cocktails are available upon request.
Please visit www.culinarestaurant.com or please call (310) 860-4000 for reservations.
____________________________________________________________________
MOTHER'S DAY DELIGHT FOR BREAKFAST
The Griddle Ages
Mario Batali's amaretti-mascarpone pancakes take breakfast to another level
When Mario Batali launches his first-ever breakfast service at his new NYC restaurant, La Sirena, it's news.
When he decides to serve amaretti-mascarpone pancakes, it's even better news. Impossibly light and fluffy, they're everything you want your pancakes to be—with some Italian flair, of course.
Batali's flapjacks are just one of many inspired pancakes we've fallen for of late. Find out why short stacks are the new breakfast sandwiches—and get the exclusive recipe for his sweet, syrup-drenched pancakes.
_________________________________________________________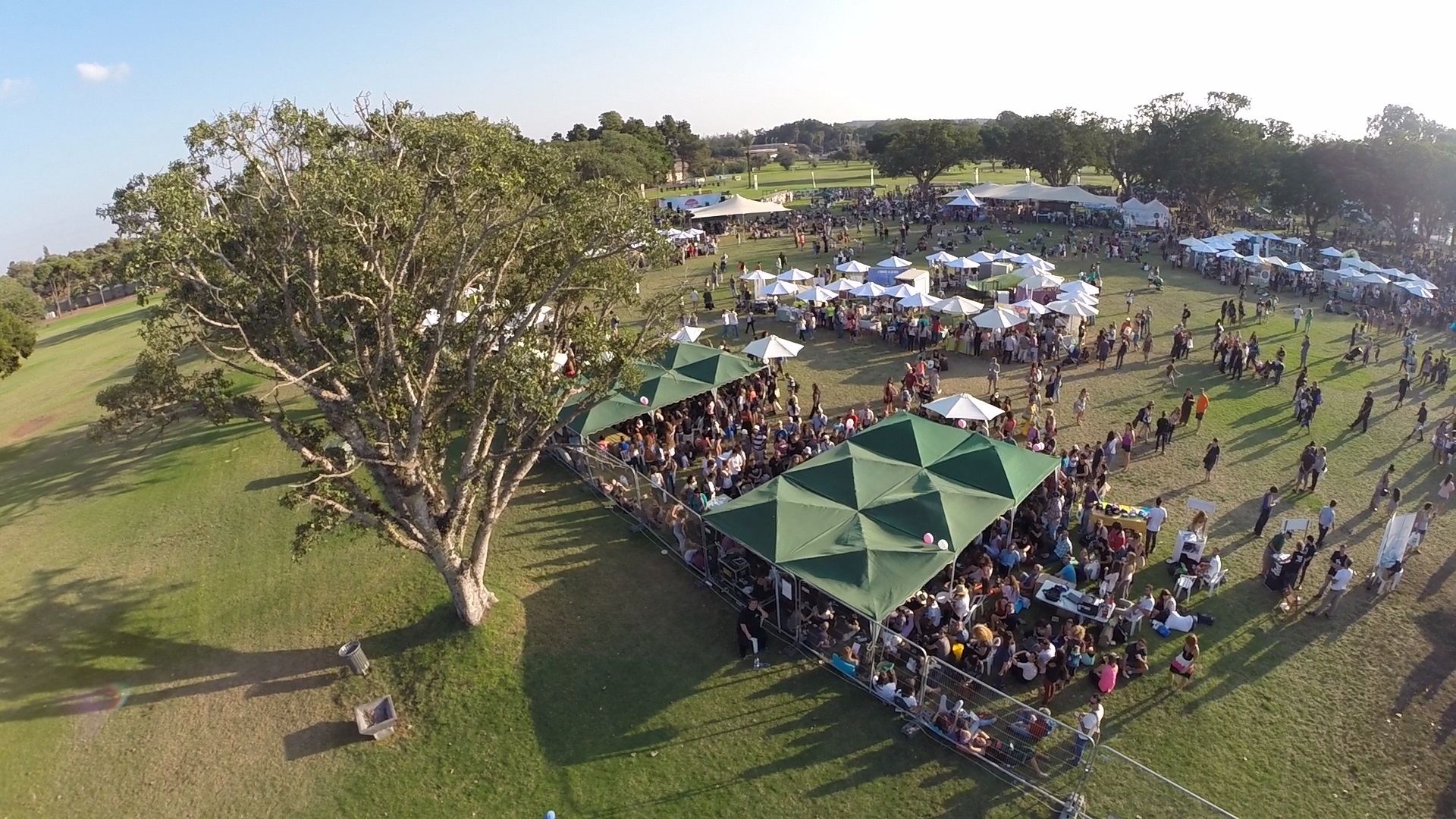 Vegan-Fest Tel Aviv: the Largest Vegan Festival in the World
Vegan-Fest, the largest vegan festival in the world, will take place on September 24th, 2016 in Tel Aviv's Yarkon Park and is expected to attract more than 15,000 visitors who will celebrate their love of animals, healthy lifestyle and environmental commitment.
Vegan-Fest, a day-long happening, will include an abundance of excellent performers throughout the day and night together with attractions for the entire family in the areas of culinary experiences, entertainment, sports and nutrition, and personal enrichment and education. Among the attractions:
V-TED area: For those who want to enjoy short and targeted lectures there will be a specially designated V-TED area in which there will be 10-minute TED lectures on varied subjects relating to veganism such as, veganism and feminism, veganism and sports, veganism and spiritualism, keeping your sanity as an animal activist, etc.
Therapy and beauty-care area: Vegan-Fest will offer a full Holistic and Therapeutic area for Yoga sessions, Shiatzu and other alternative treatments and Pilates classes, alongside fashion and cosmetic stands presenting companies whose products were not used in animal experimentation.
Tel Aviv was recently named #1 destination for vegans by the Daily Meal, holding the highest percentage of vegan-friendly restaurants per capita in the world (150 vegan friendly restaurants, consisting of 10% of the restaurant scene in Tel Aviv). The vegan population in the city is also considered to be one of the highest in the world: between 5-10%. Check out this YouTube video for more information on why Tel Aviv is the BEST city for vegans: https://www.youtube.com/watch?v=TfSf7R6ew3o.
The festival, a joint project of Vegan-Friendly and BUZZ productions, will take place on September 24th, 2016 from 12am to 11pm in HaYarkon Park. The ticket prices will be advertised on the Vegan-Friendly site soon. This year it is expected that hundreds of people will come from all over the world in order to be part of what is expected to be the most famous vegan event in the world.
For further information please contact:
Mira Marcus
International Press Director
Tel Aviv-Yafo Municipality
Trust us, you'll flip for them.
______________________________________________________
Nevada Champions Crowned at Nathan's Famous Hot Dog Eating Contest at New York-New York Hotel & Casino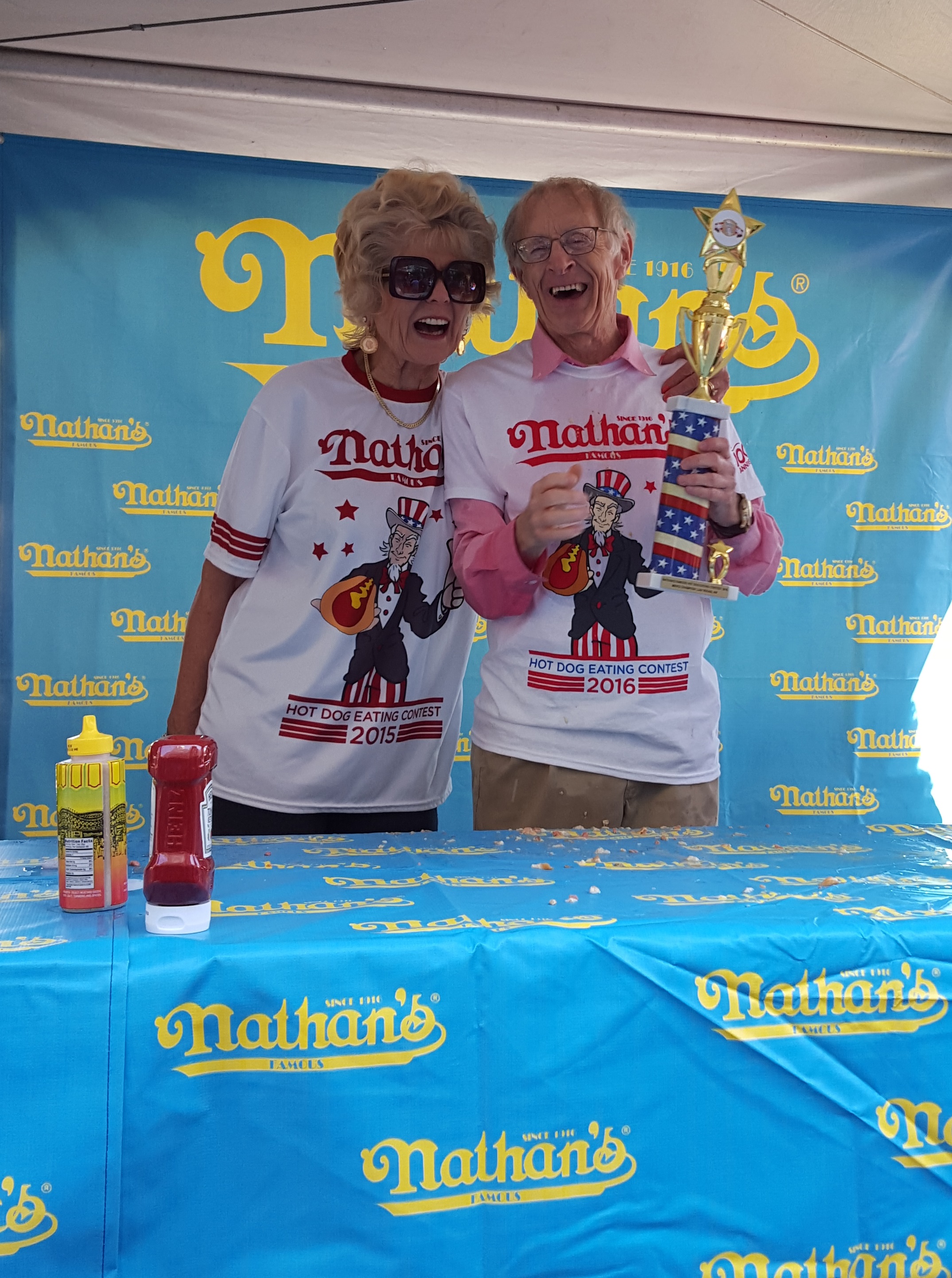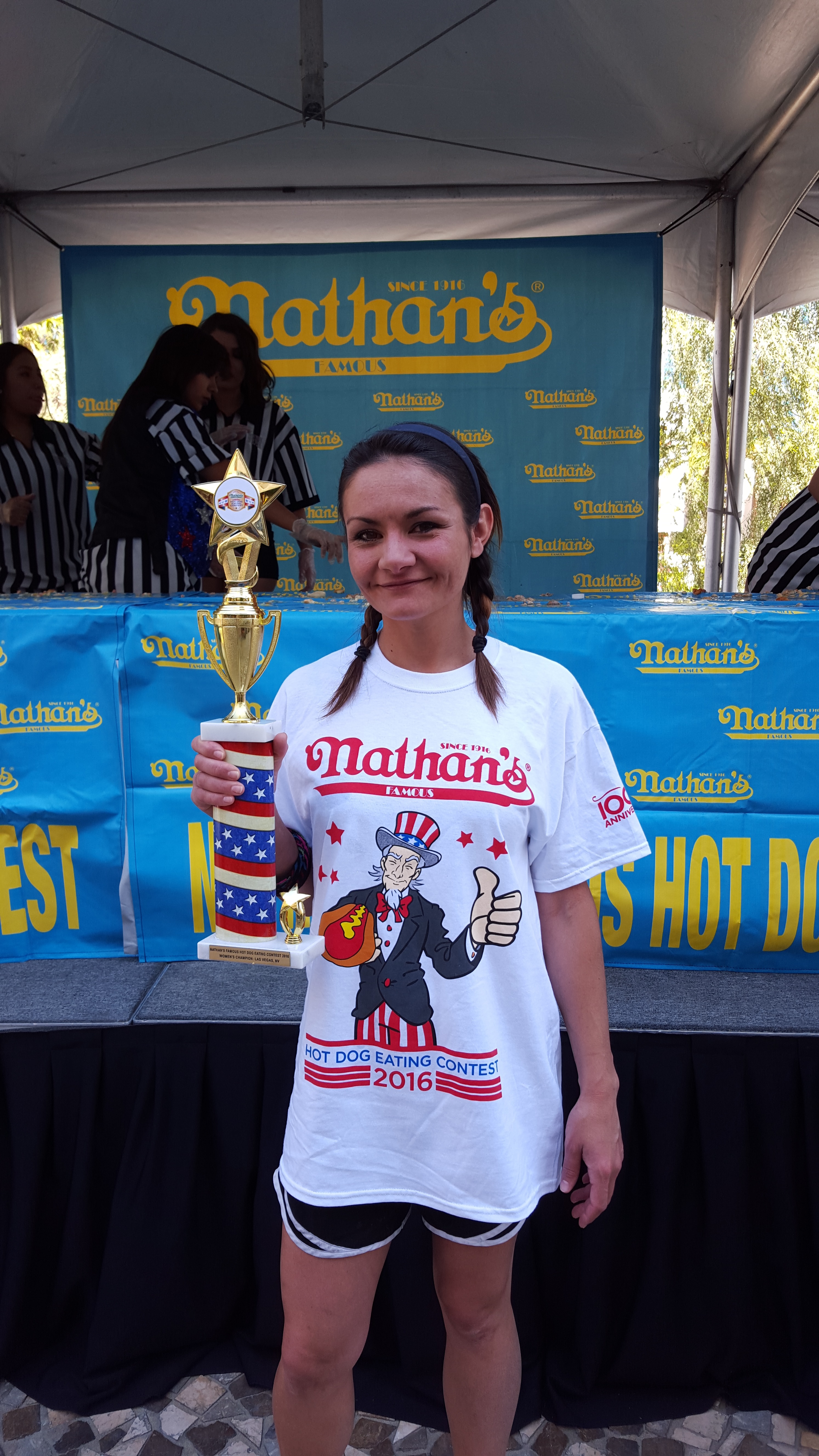 Male and Female Winners Move on to the 100th
Annual Coney Island Event this July
After an epic culinary battle at @NYNYVegas, #NathansFamous Hot Dog @eatingcontest crowns new champions on the #RoadToConey 

 Champions were crowned today at New York-New York Hotel & Casino in the 19th annual qualifying competition for the 100th Annual Nathan's Famous Fourth of July Hot Dog Eating Contest in Coney Island, NY. 
 
Rich LeFevre, a local Henderson, Nev., resident, and Michelle Lesco each earned the title of "Nevada Hot Dog Eating Champion" securing a spot to compete in the legendary Coney Island competition on July 4. During the ten-minute challenge, LeFevre earned top male honors, finishing 30 hot dogs while Lesco won the female division, eating 28 hot dogs.
 
The Nathan's Famous International Hot Dog Eating Contest has occurred each July 4 in Coney Island, N.Y. since 1916, the year Nathan Handwerker opened the legendary restaurant.
 
Major League Eating, the governing body of all stomach-centric sports, sanctions the Nathan's Famous Hot Dog Eating Circuit and ensures the contests are judged professionally and safety standards are upheld at each event.
___________________________________________________________________
---