CULINARY COUP   .   .   .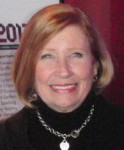 COASTING with BONNIE CARROLL
Restaurant News:
Thomas Keller's New Dining Destination La Calena Chaming departure from the French Laundry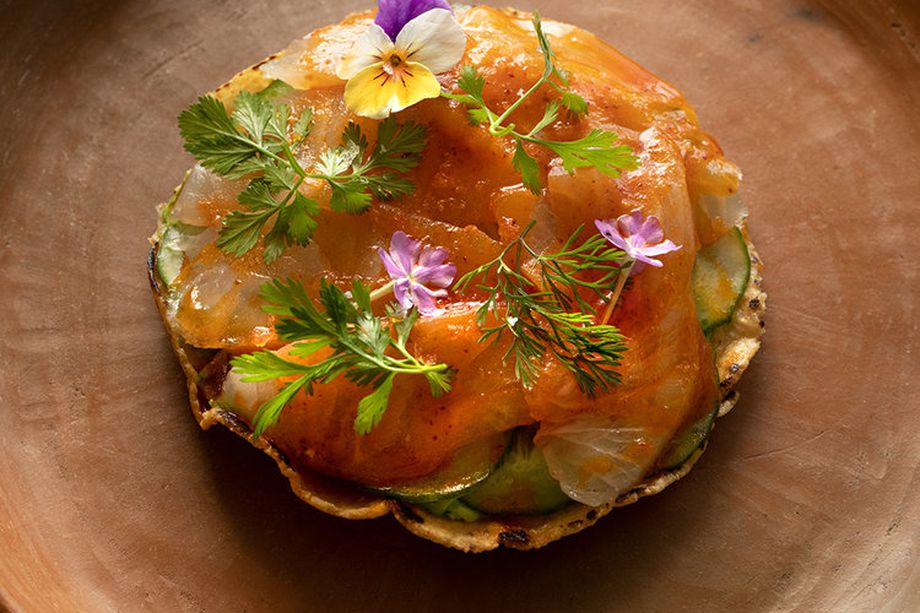 Renowned chef Thomas Keller offers main course and dessert to kids for ten dollars. The La Calenda Restaurant in Yountville is Keller's first take on Mexican cuisine featuring the Oaxacan food, and features "Para Los Chiquitos" kids menu once offered at Bouchon, Beverly Hills. Grown ups enjoy items like slow-roasted park tacos, tamales and stone-ground mole at twenty-nine per plate.
Executive chef Kaelin Ulrich Trilling developed the menu and uses ingredients from Central and Southern Mexico, as well as mushrooms and beans from local partners, which are beautifully presented in crockery from Mexican artisans. This innovative new dining destinations is quite a departune from The French Laundry, however, flavors and ingredients are paramount as usual.
La Calenda 6518 Washington Street, Yountville, CA, open 5:00 – 11:00 pm Tuesday through Saturday.
___________________________________________________________________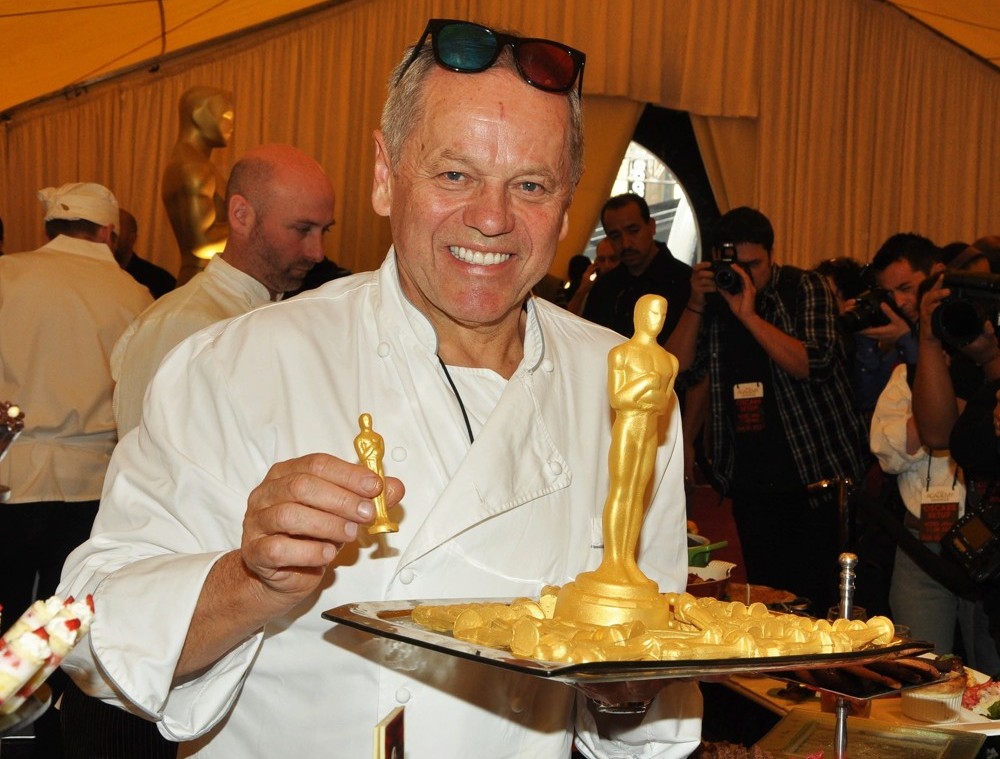 Sparkling Palate Pleasers at Oscar Governors Ball by Master Chef Puck
The 91st Academy Awards on Sunday 24 February, 2019 are being held at the Dolby Theatre in Hollywood, with the red carpet walk beginning at 5 pm. ET. The awards ceremony begins at 8 p.m. ET. ABC is broadcasting the show, and can be viewed on the livestream on ABC Go and the ABC app, or stream the Oscars through YouTube TV, Sling TV, DirecTV and PlayStation Vue. The gala dinner following the awards is always a huge night for the Wolfgang Puck cast and crew behind the extraordinary gala dinner.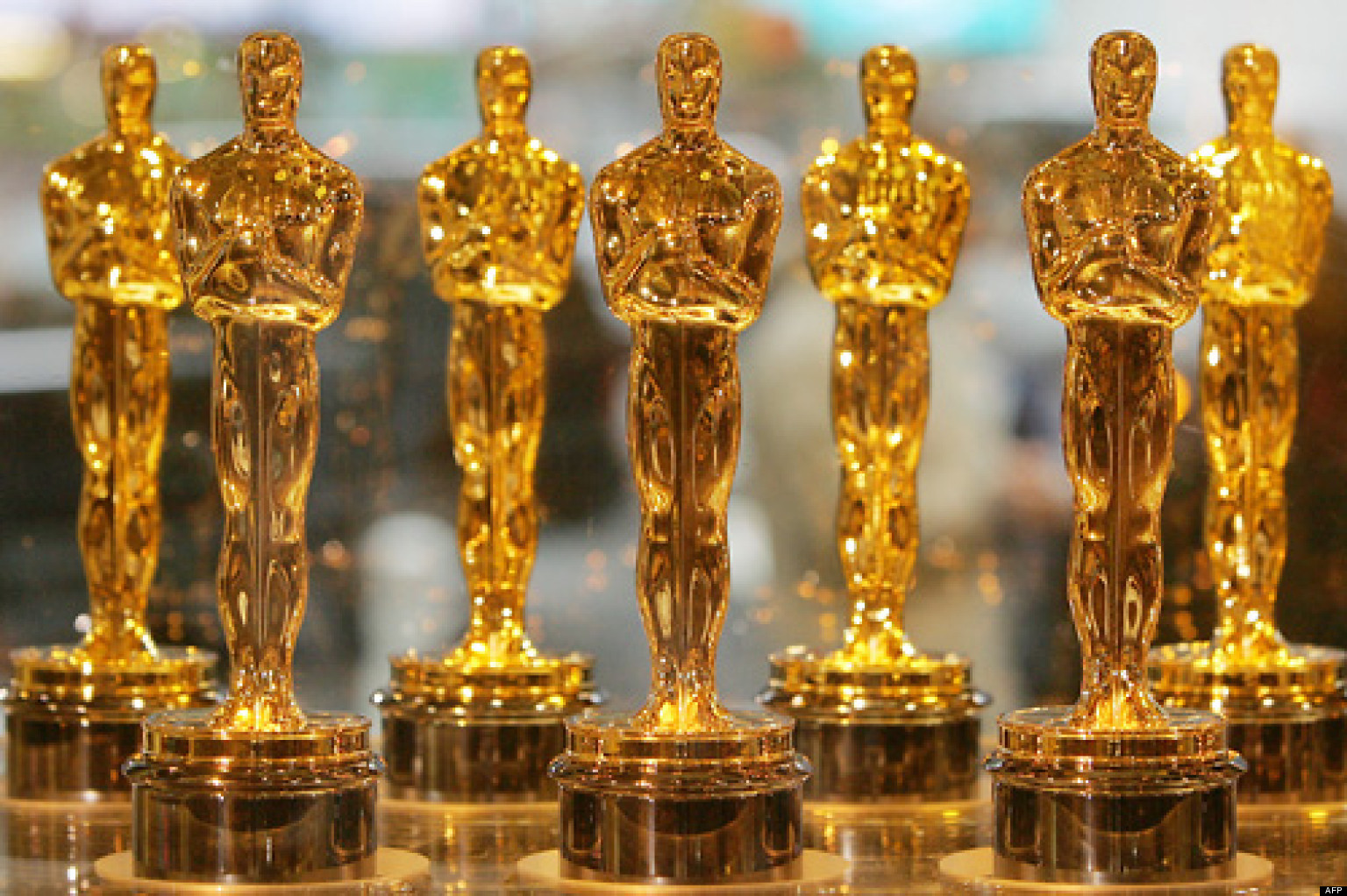 The nominees for awards this year represent a lineup of outstanding contenders include Rami Malek, Christian Bale, Bradley Cooper, Willem Dafoe, Viggo Mortensen, Sam Elliot Glenn Close, Melissa McCarthy, Amy Adams, Emma Stone, Yalitza Aparicio, Olivia Coleman, Lady Gaga, Rachel Weisz and more. Best picture nominees include "Black Panther," "BlacKkKlansman," "Bohemian Rhapsody," "The Favourite," "Green Book," "Roma," "A Star Is Born," and "Vice."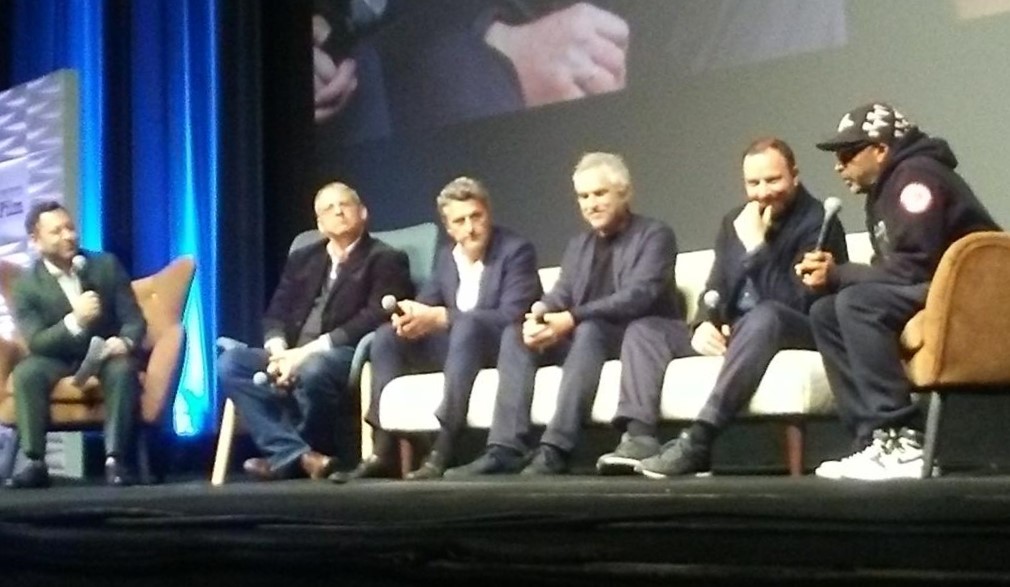 With five great directors being nominated for awards it will be a scintillating evening of talented directors, filmmakers, actors and an army of filmmaking specialists. Congratulations to the five Oscar nominated directors, who accepted the SBIFF Directors of the Year Award during the 34th Santa Barbara International Film Festival earlier in February. I was delighted to meet and interview many of them and will be on the edge of my seat waiting for the Oscar winner in directing to be announced. Directors being honored include Alfonso Cuaron (Roma), Yorgos Lanthimos (The Favourite), Spike Lee (BlacKkKlansman), Adam McKay (Vice), and Pawel Pawlikowski (Cold War). This SBIFF Awards event was the only opportunity for any audience to see all five Oscar nominated directors on stage other than guests who will be in attendance at the actual 2019 Oscar Awards. Each one shared their views on their own work as well as the other directors on stage with them and gave up some very interesting details on the making of their individual films.
Oscar presenters this year will include Awkwafina, Daniel Craig, Chris Evans, Tina Fey, Allison Janney, Brie Larson, Jennifer Lopez, Frances McDormand, Gary Oldman, Amy Poehler, Sam Rockwell, Maya Rudolph, Amandla Stenberg, Charlize Theron, Tessa Thompson and Constance Wu, Javier Bardem, Angela Bassett, Chadwick Boseman, Emilia Clarke, Laura Dern, Samuel L. Jackson, Stephan James, Keegan-Michael Key, KiKi Layne, James McAvoy, Melissa McCarthy, Jason Momoa and Sarah Paulson.
The Governor's Ball is the official post-Oscars celebration, which immediately follows the awards ceremony. It is hosted by Academy Governor Lois Burwell, event producer Cheryl Cecchetto, and Master Chef Wolfgang Puck. It is always a world of culinary sparkle at the Governor's Ball, the official after-party of the Academy Awards, held in the Ray Dolby Ballroom. An estimated 1,500 guests attend this annual event, including all the VIPs, nominees and presenters.
Included among the unique dishes being served by Chef Puck and his staff of 200 are caviar parfait bites dusted with 24-carat gold, and caramel passion fruit lollipops as well as a variety of chocolate bon bons created by pastry designers Kamel Guechida, Garry Larduinat, and Jason Lemonnier, and Affogato with housemade ice cream and Stumptown Nitro Cold Brew to savor with vegan and gluten-free sweets like Cashew Vanilla Tiramisu. The grand finale of this dinner is always those famous chocolate Oscars – handmade by Wolfgang's team and covered in 24 carat gold dust.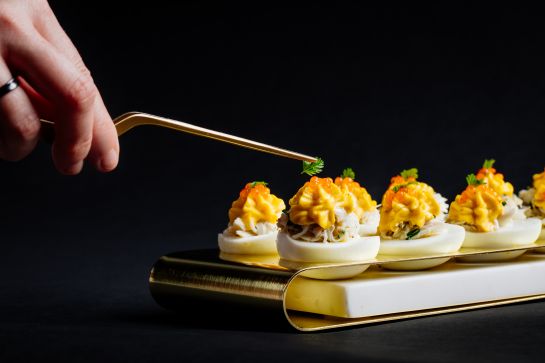 The evening gourmet bites begin with delicious nibbles such as wagyu beef tartar, puffed black rice, and spicy tuna tartar. The stars feast on small plates including white asparagus soup, caviar, chicken pot pie which he says is a favorite of Barbra Streisand, black bass, and scallops. The renowned raw bar offers oysters, sea urchin, caviar parfait, and crab claws. Once the Oscar party gets going it is estimated that more than £1,400 bottles of Piper Heidsieck Cuvee Brut will be poured.
Stars attending this year's Oscars Governors Ball will be treated to four different signature cocktails crafted by Mixologist Charles Joly. All of the cocktails feature Don Julio Tequila as a main ingredient and we've got the recipes. That means even though our Academy Awards invite got lost in the mail this year, we can at least have a party of our own. 6,000 specialty cocktails will be served. The Rosella is named for the vibrand and elegant hibiscus flower.
The 91st Oscar Awards Rosella Cocktail by Charles Joly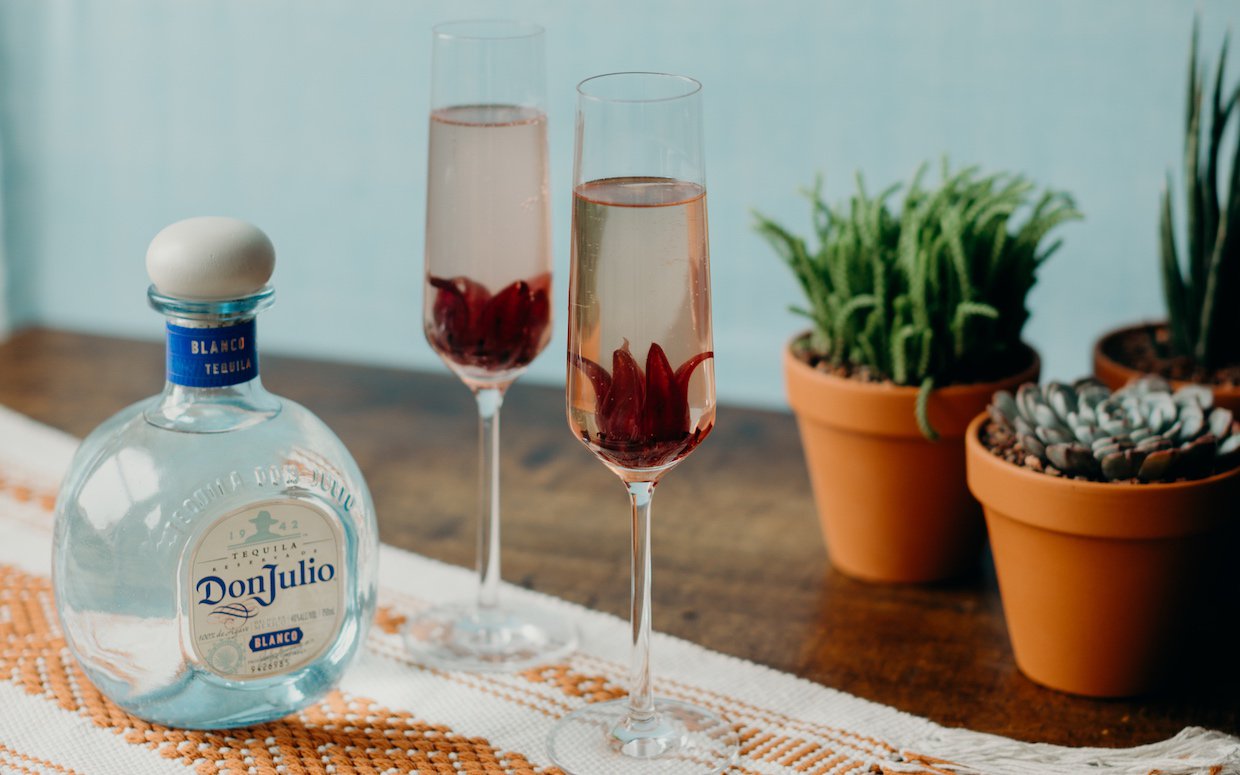 Ingredients
1 hibiscus flower

1½ oz blanco tequila (such as Don Julio)

¾ oz fresh lemon juice

½ oz white vermouth

½ oz simple syrup

5 drops lavender bitters (such as Scrappy's)

1½ oz ginger beer (such as Fever Tree)

Orange oil (such as Now Foods)
Directions
Place hibiscus flour in a Champagne flute. Combine tequila, juice, vermouth, syrup and bitters in an ice-filled cocktail shaker. Shake gently; strain over flower. Top with ginger beer and mist with orange oil. Serves 1 – 5 minute prep time.
2019 Governors Ball Menu
Compressed Cucumber Crostini
Mini Tuna Nicoise
Tiny Taro Taco with Spiced Eggplant and Lime Pickle
Miyazaki Wagyu Beef Tartare
Puffed Black Rice, and Spicy Tuna Tartare
White Asparagus Soup
Chicken Pot Pie which he says is a favorite of Barbra Streisand
Mini Ravioli of Pea and Carrot with Black Truffle and Cipollini Onions
Black Bass with Eggplant
Salsa Verde and Teardrop Peppers
Asparagus Salad
The Raw Bar Features Oysters, Sea Urchin-Passion Fruit Caviar, and Crab Claws

Dessert
Caviar parfait bites dusted with 24-carat gold
Caramel Passion Fruit Lollipops
Chocolate Bon Bons by Kamel Guechida, Garry Larduinat, and Jason Lemonnier Affogato Housemade ice cream and Stumptown Nitro Cold Brew
Vegan and gluten-free sweets like Cashew Vanilla Tiramisu
Mango-Lime Pate
Fruit with Tajin Pop
Chocolate Oscars
As Chef Puck points out, by the time the honorees get to dinner, they've been so busy getting ready they have not eaten all day. He said: "They might have had an espresso, a cup of tea in the morning, and that's it. So they are all really hungry." Kudos to Wolfgang and his staff and congratulations to all the talented winners, presenters and nominees attending the 2019 Oscars dinner. Once again it promises to be a delicious and memorable evening. Enjoy these recipes to create your own Oscar party. Visit: www.wolfgangPuck.com. For a complete list of this years nominees visit: www.oscars.org.

___________________________________________________________________
CELEBRATING IN SOLVANG AT THE LANDSBY

By Bonnie Carroll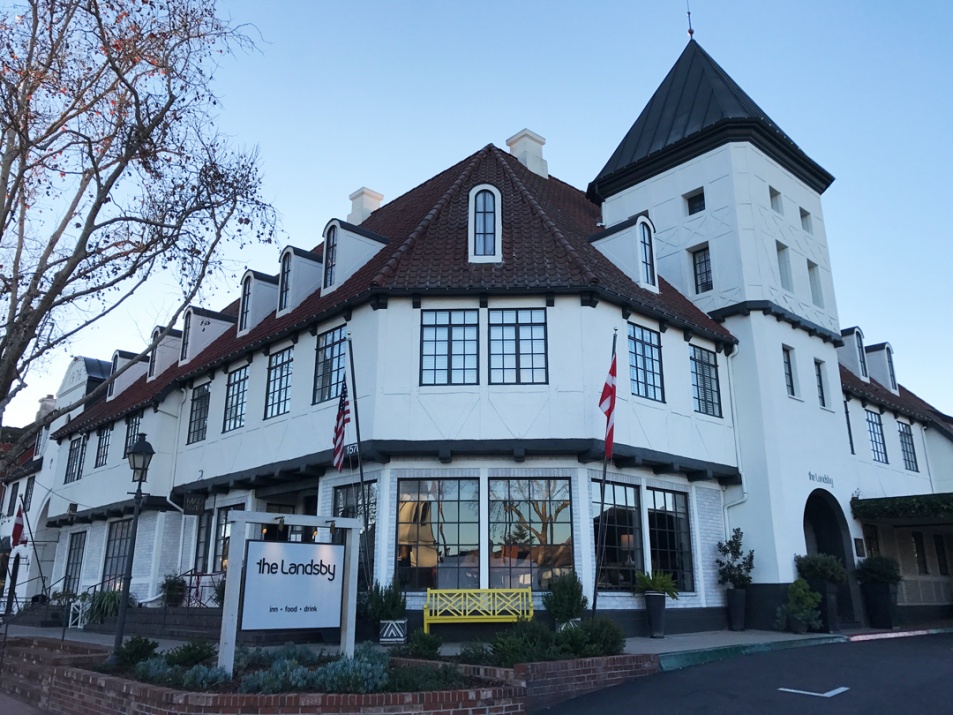 The Landsby
Solvang has become one of my favorite places to escape for a weekend to experience a destination, especially for a romantic weekend to celebrate Valentines Day or a special anniversary in a town that is steeped with California history, but has also moved into the 21st century bringing chic tastes and ambiance to attract sophisticated travelers looking for a new experience to be savored in an old world atmosphere.
Located in the heart of Santa Ynez Valley, Solvang Danish for "sunny field" is a visual delight of Danish style architecture, complete with windmills. It is a destination so authentic people from around the world flock here to celebrate their  signature Danish holidays. Solvang was founded in 1911 by a group of Danes who settled in the west to escape the Midwestern winters. Due to its short proximity to Santa Barbara, only a thirty minute drive from Santa Barbara to Solvang, the Danish style community attracts visitors from up and down the Central Coast who are looking for a romantic weekend away or families planning a memorable vacation touring the museums, eating Danish pastry and spending time at the Mission Santa Inez.
The Landsby Hotel on Mission Drive, an historic building that has been transformed into a state-of-the-art venue, is an ideal place to share a romantic Valentine evening with your special someone. This property  has become a major attraction with the hip travel crowd, and the interior design was done by the same firm who reinvented the Kimpton Goodland in Goleta, California.
The Landy's inviting restaurant Mad &Vin offers an amazing breakfast menu of healthy options as well as lunch and dinner plates that please. The bar at the Landsby is touted by many locals to be the most popular meeting place in Solvlang on Friday and Saturday night and is as comfortable a spot as your own livingroom. The Happy Hour features a collection of unique cocktails and great appetizers. According to general manager Barry Prescott "Our chef is creating new menu items with The Landsby's sellect clientele in mind, using local food products and produce only." The wine menu is overflowing with award winning local favorites.
The interior design work in the hotel is California comfortable and outstanding. I would probably call it contemporary country chic. Each room has every state-of-the-art amenity to enjoy in a cozy respite where if you ask room service will bring you your own pint of McConnell's chocolate ice cream to meditate over in your very comfortable bed at the end of a busy day! Recently, the hotel now offers a beautiful fire pit courtyard for guest enjoyment. If you schedule a visit Solvang on the 3rd Wednesday you will be treated to special dining and drinking discount opportunities. The Landsby Hotel Mad & Vin Restaurant is offering a fantastic prix fixe dinner for Valentines Day.
An ideal way to start or end your Solvang touring is just across the street at 1555 Mission Drive inthe Succulent Cafe Wine Charcuterie, an amazing restaurant offering the finest Artisan Charcuterie & Farmstead Cheeses to enjoy with a bottle of wine from their extensive menu. The before dinner cocktails include intriguing options like the Bacon Bloody Mary, Moscow Pig or just a very well made Cosmo and more.
This is a welcoming room with wooden floors and a wine wall display that is artistically intriguing. The menu has so many unique options it is difficult to settle on one. I highly recommend their "Three Little Pigs" entree of pork tenderloin, wrapped in bacon with potato cakes, creamed spinach and topped with sweet vermouth pork jus. Another knock out is the Braised Short Ribs with Delta grind grits and caramelized onions that are simply supperb paired with Margerum MS or Brander Cabernet Sauvignon. Vegan or gluten free items are available, and their menus are created with a farmer's market creative chef focus. Even the dessert has a bacon twist, and it is sinful. The amazing preparation and presentation at Succulent Cafe could easily be described as super sophisticated comfort food.
It would seem the success of this 'bacon is king' venue is the tight team effort of the restaurant group who cover all the bases to offer outstanding products that are creatively prepared and presented in a warm and inviting room. The outside patio is charming on warm evenings, and is always filled with patrons. I can hardly wait to go back and tackle yet another entree on their menu. For information or reservations visit succulentcafe.com.
For additional details on this fun way to experience the best of Solvang during summer and fall. Visit solvangcc.com/calendar or www.SolvangUSA.com for everything you need to plan a weekend or vacation filled with the best of Solvang.
___________________________________________________________________
Voted Best Authentic Italian Restaurant in Santa Barbara by Italian Tourism LA!

NOW OPEN Ca' Dario Cucina Italiana
250 Storke Street
Goleta, California 93117
Ca' Dario Ristorante

37 E. Victoria Street
Santa Barbara, California 93101
805-884-9419
---