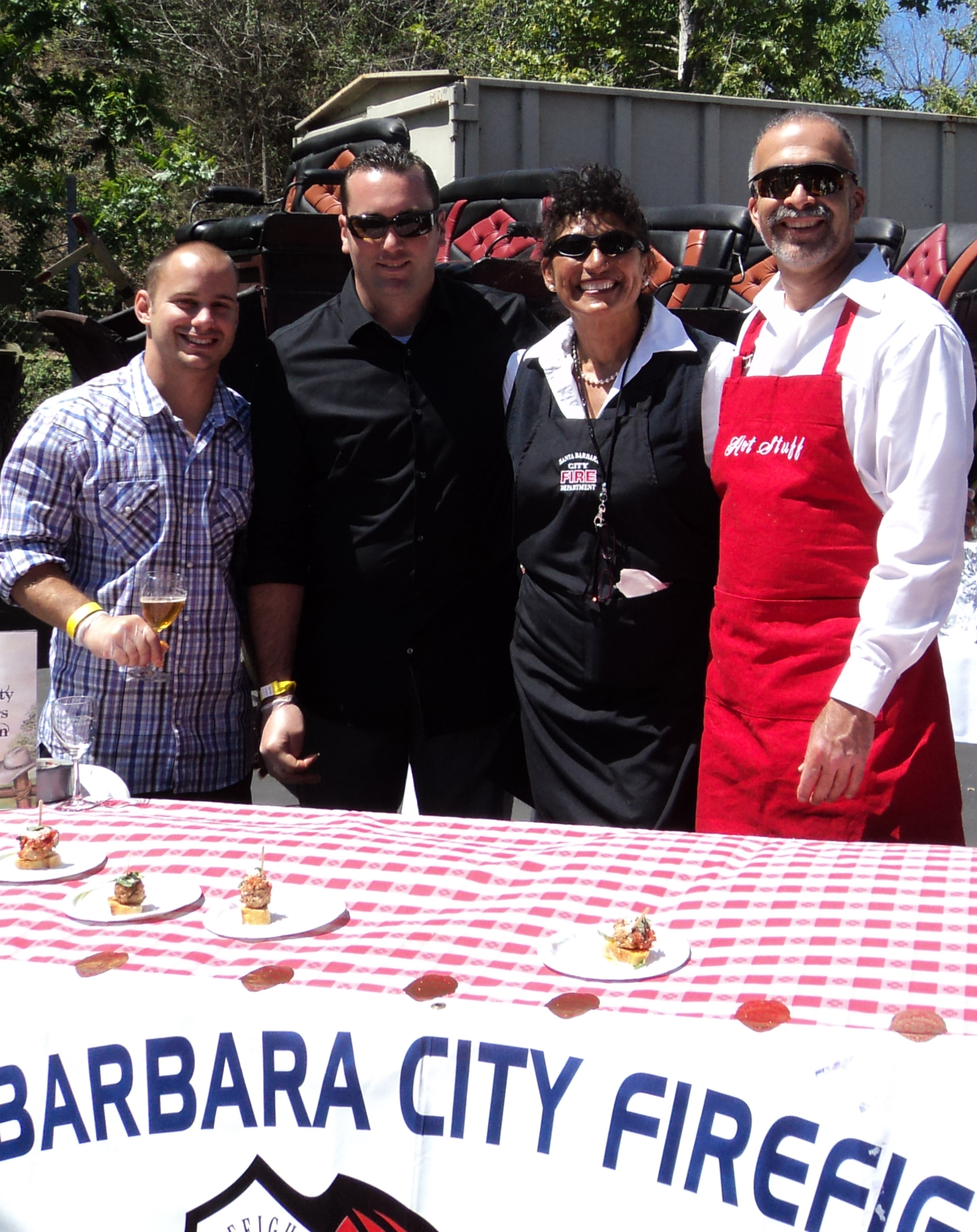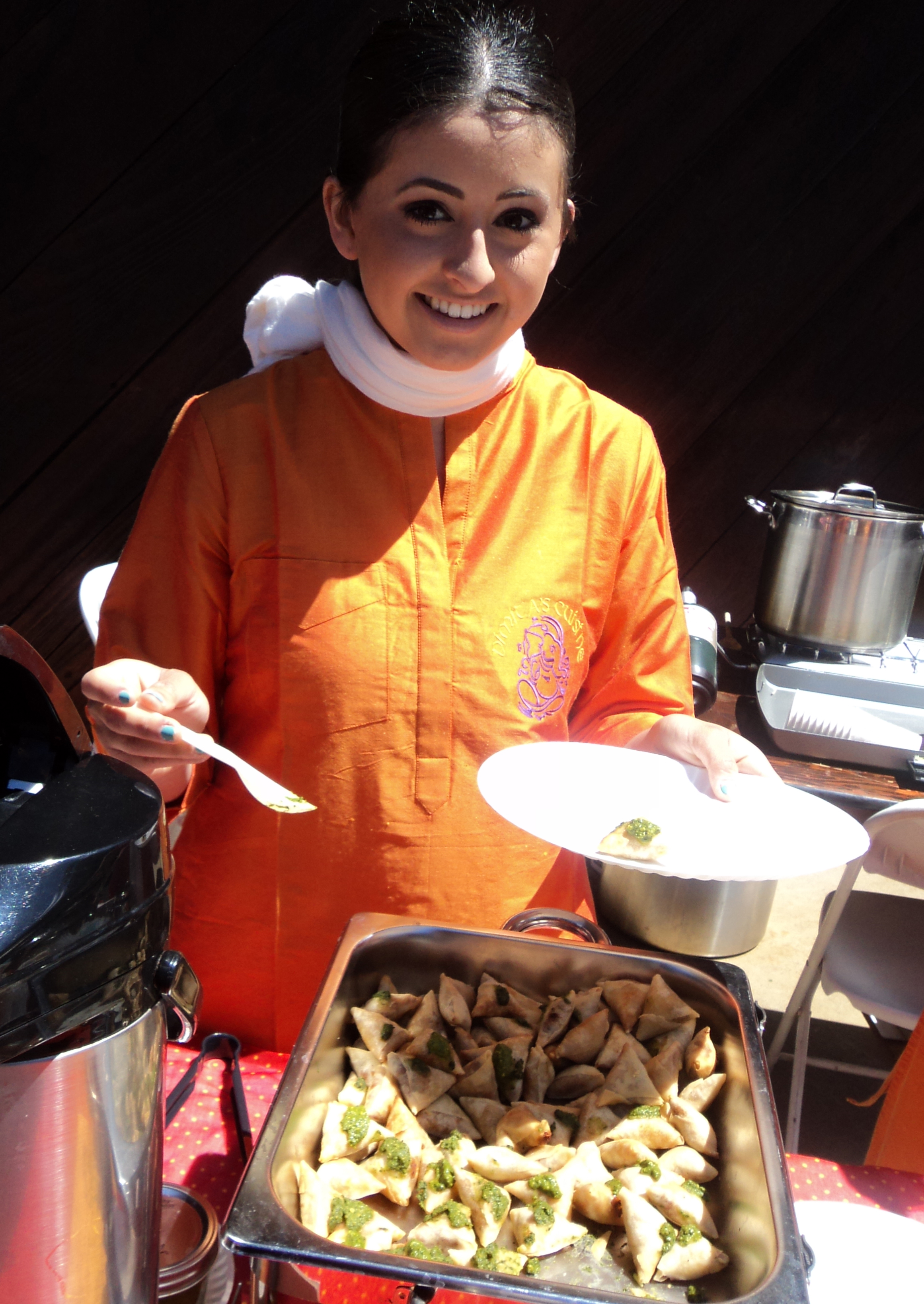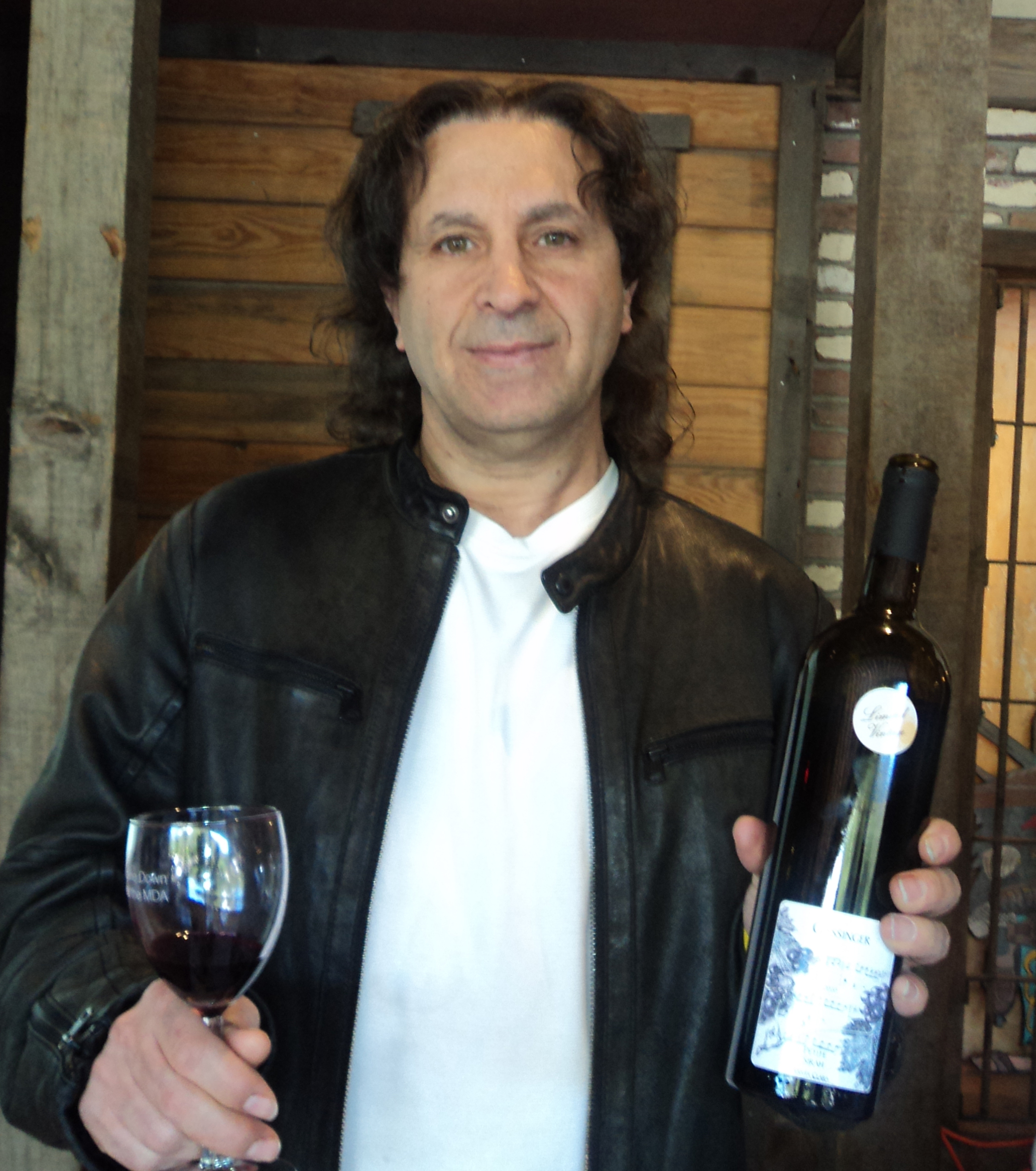 MDA 8TH WINTER WINE DOWN A FOODIES FANTASY
Story & Photos by Bonnie Carroll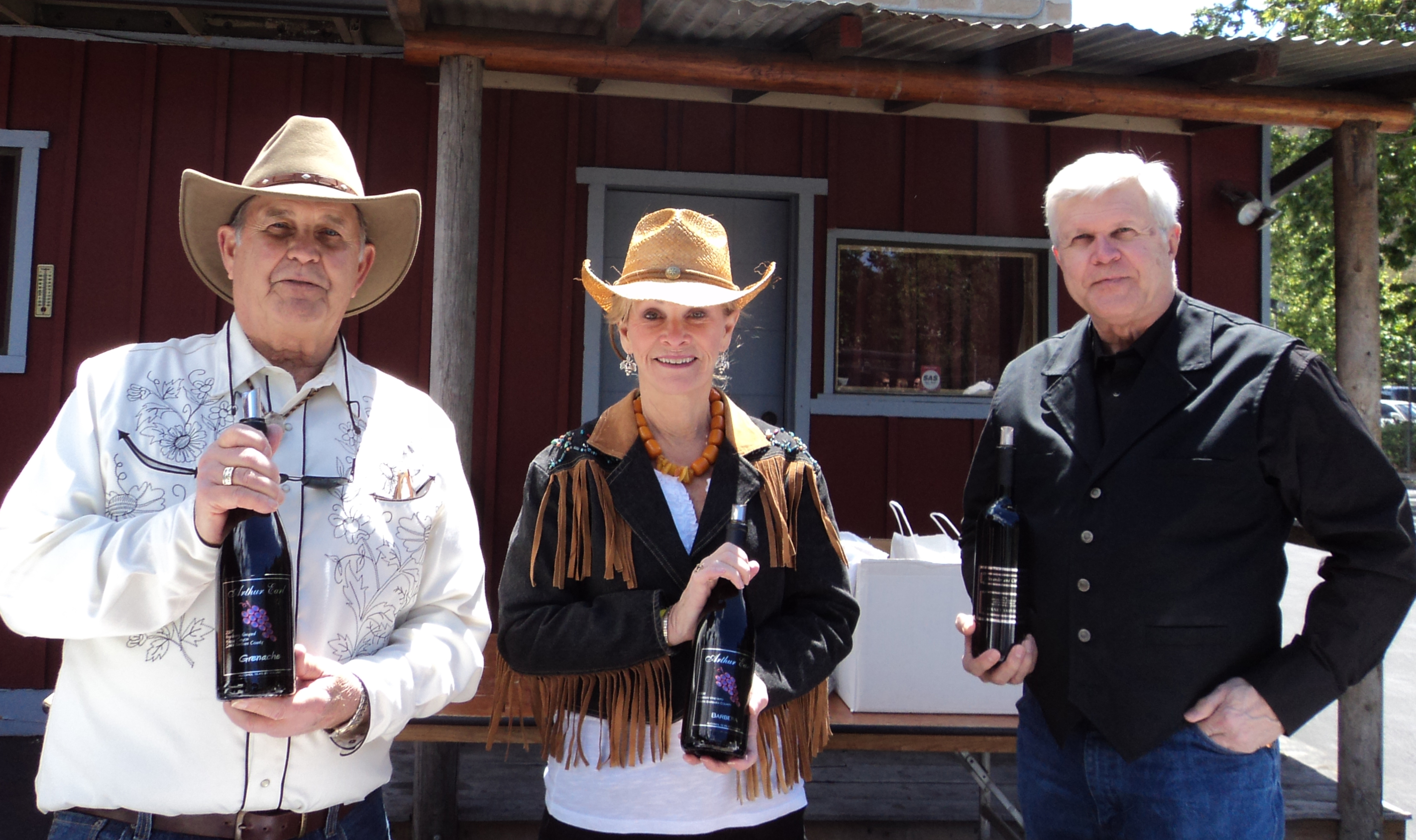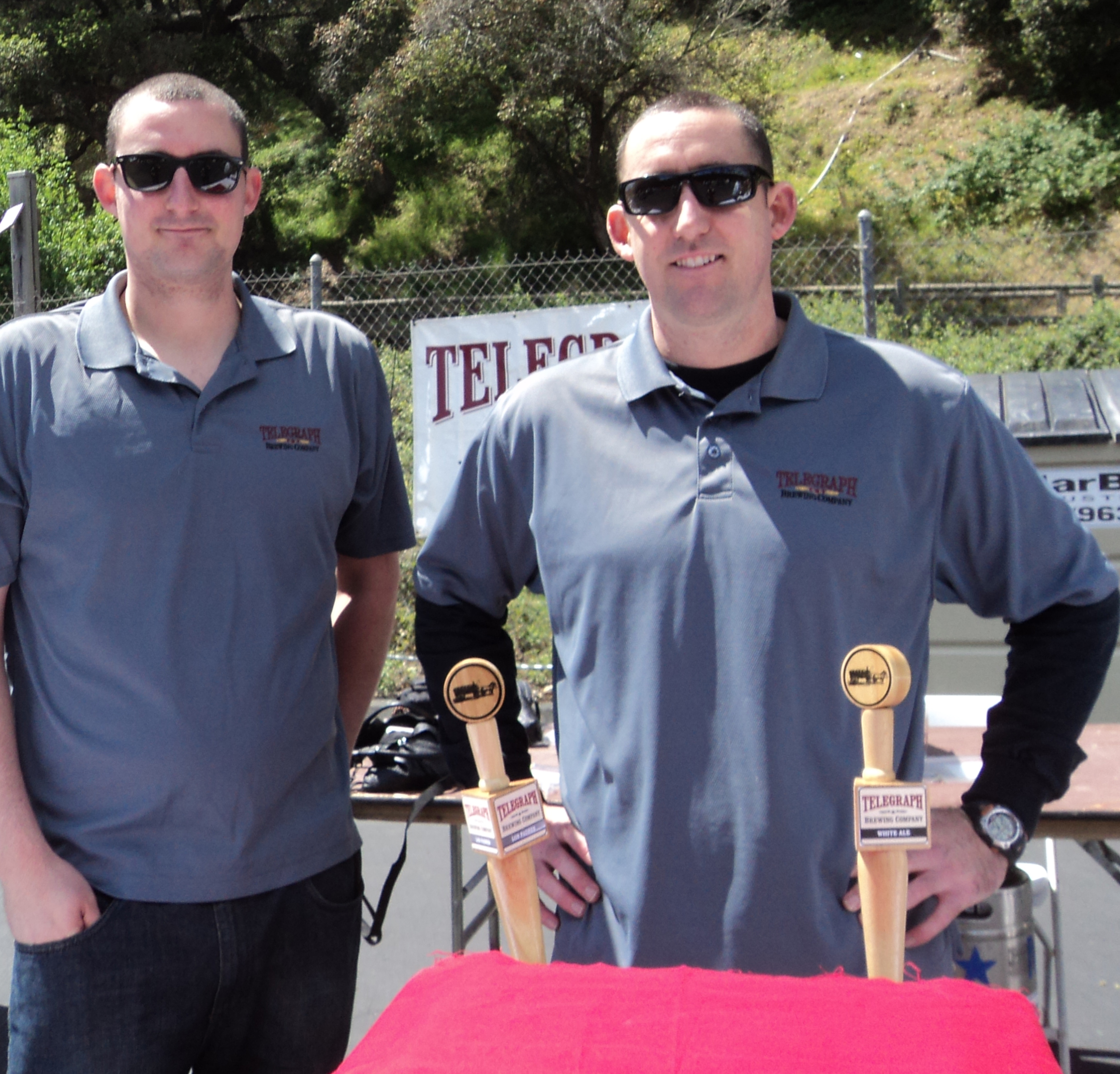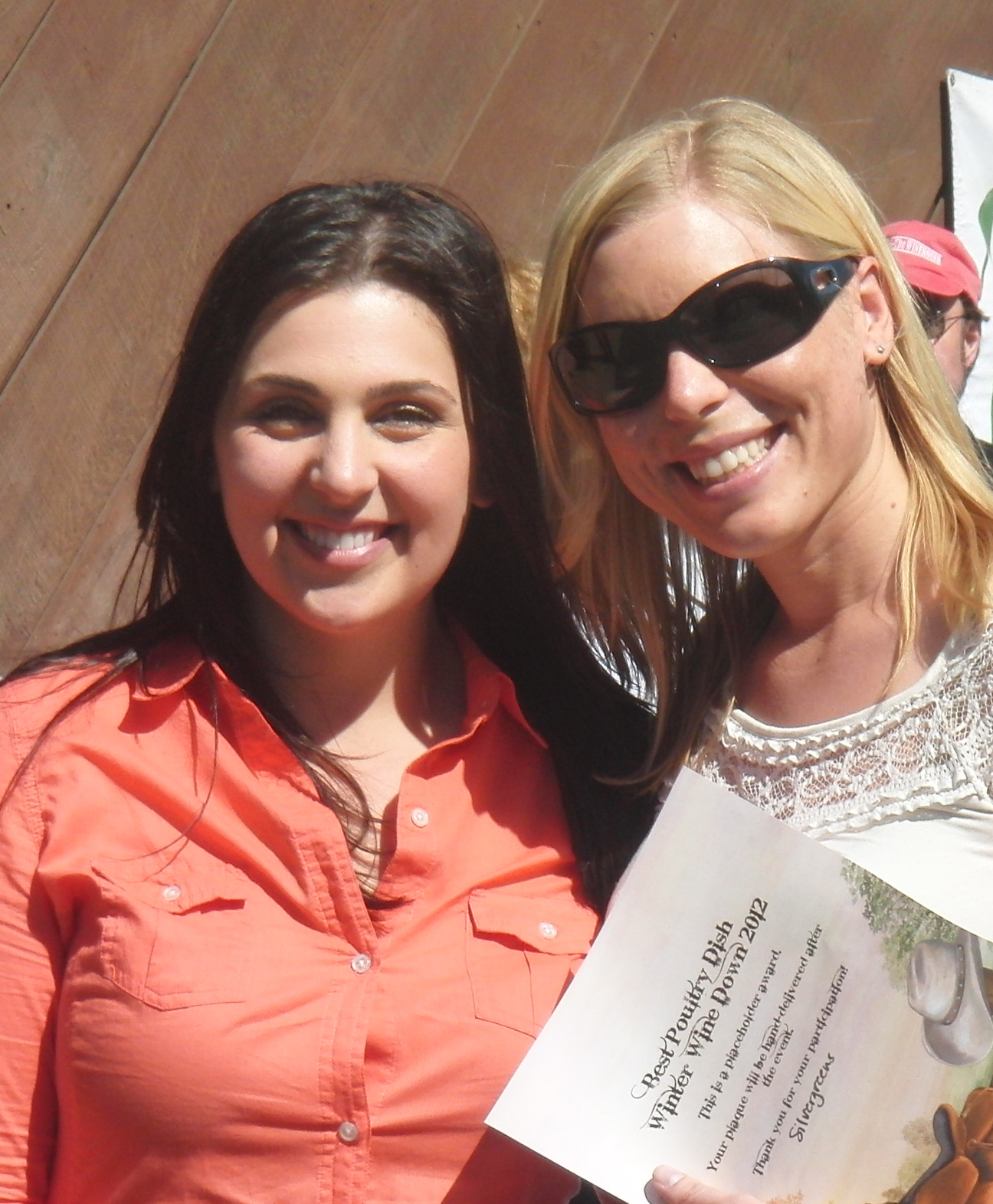 MDA Executive Director Paraneh Givi, and event sponsors Gwendolyn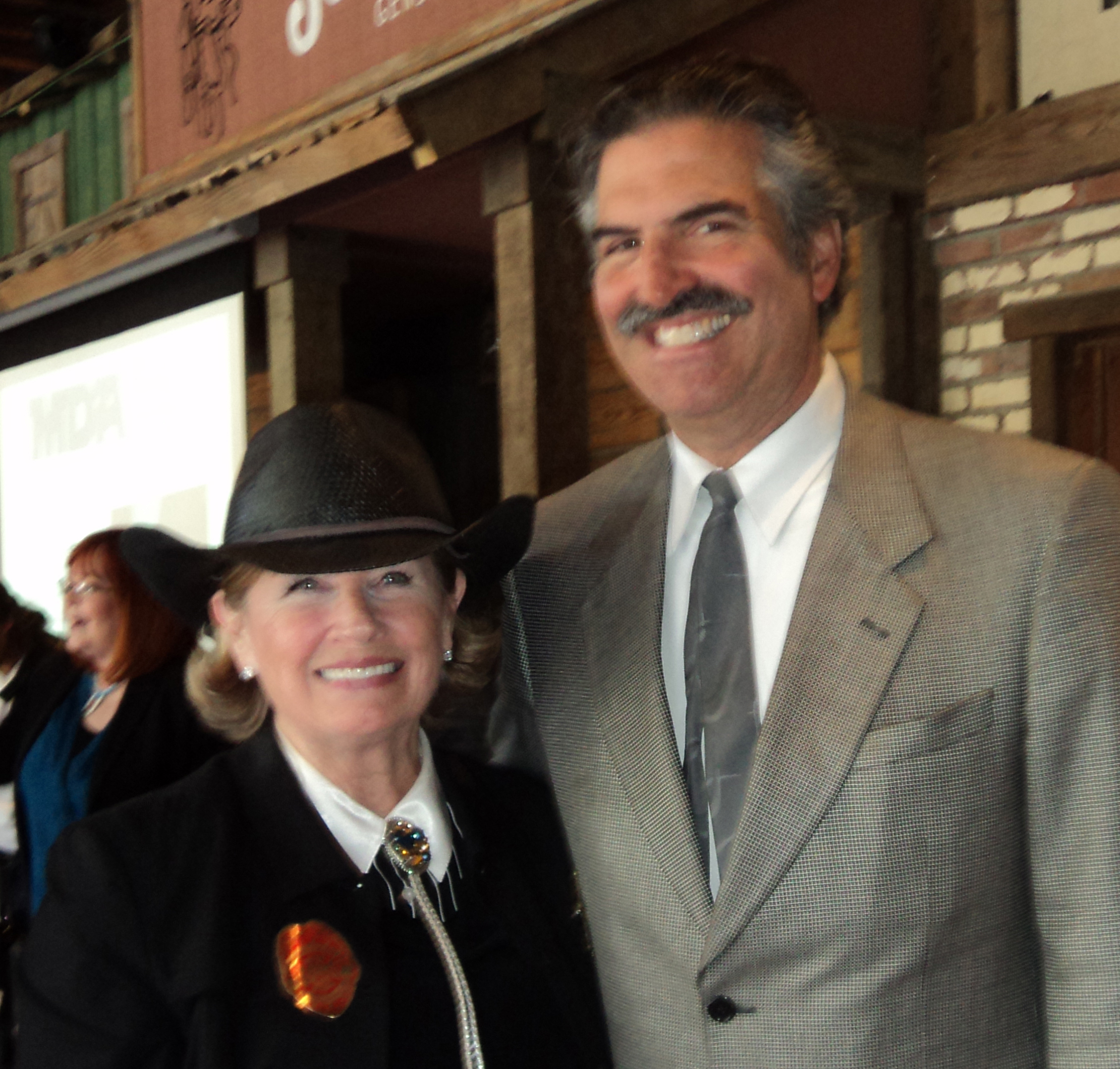 Strong Foundation, Venoco, Inc., The Santa Barbara Independent, Groupon and Wallenius Wilhelmsen Logistics were thrilled with the participation of attendees at the 8th Annual MDA Winter Wine Down, as well as grateful to all the generous food, beverage and gift sponsors who contributed time, food, wine and auction items for MDA's second event at the Carriage & Western Art Museum in Santa Barbara. KEYT TV3 John Palminteri was Master of Ceremonies.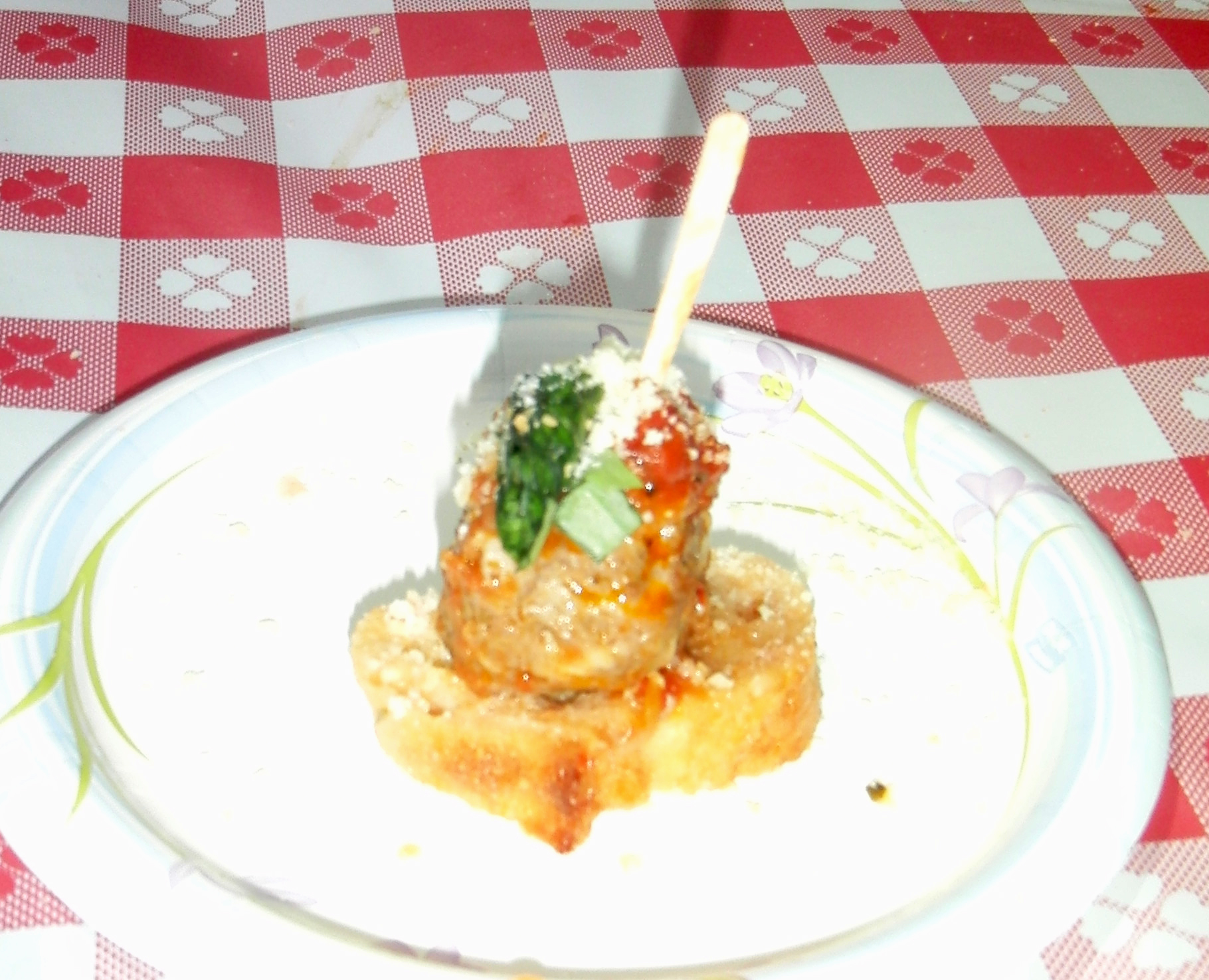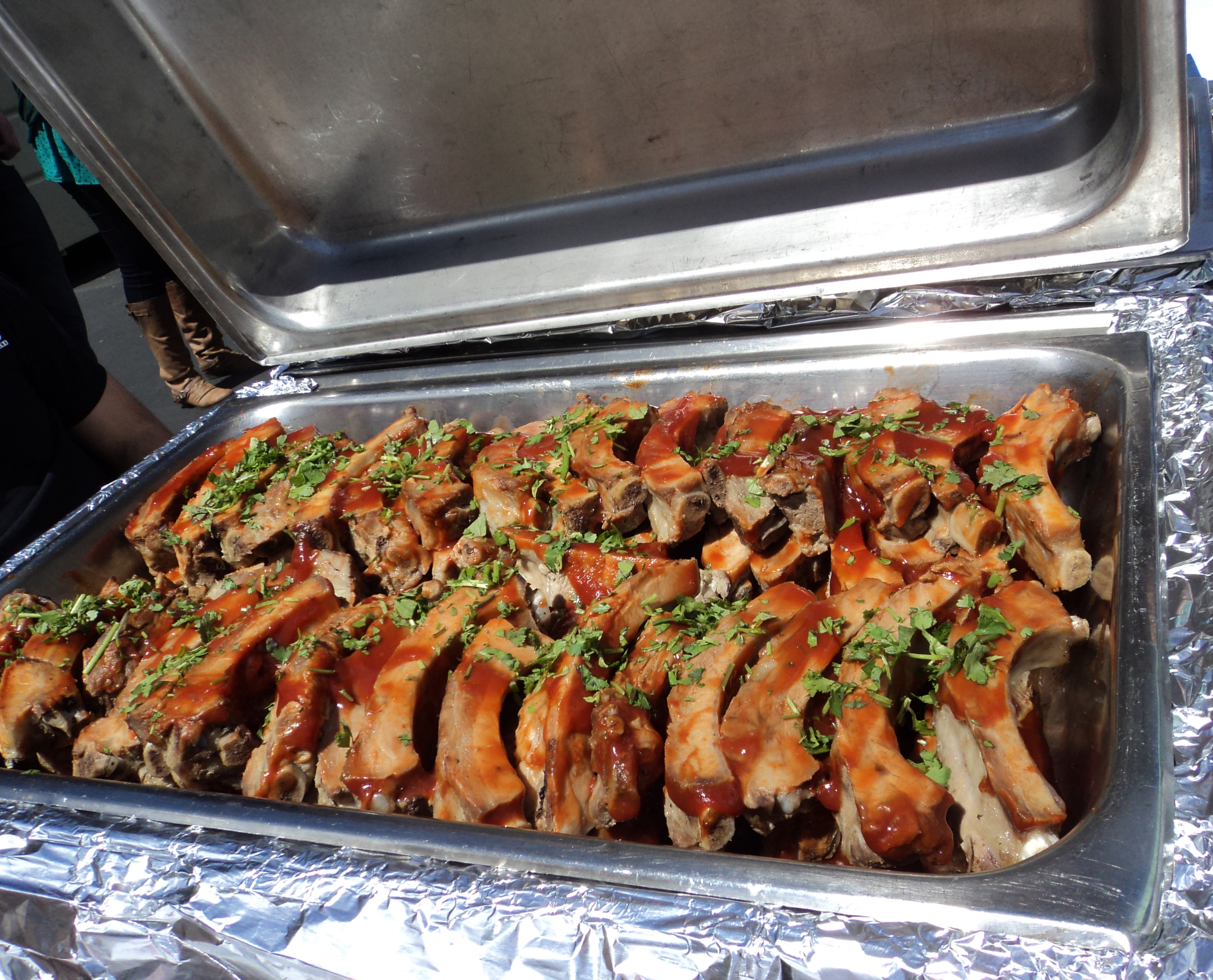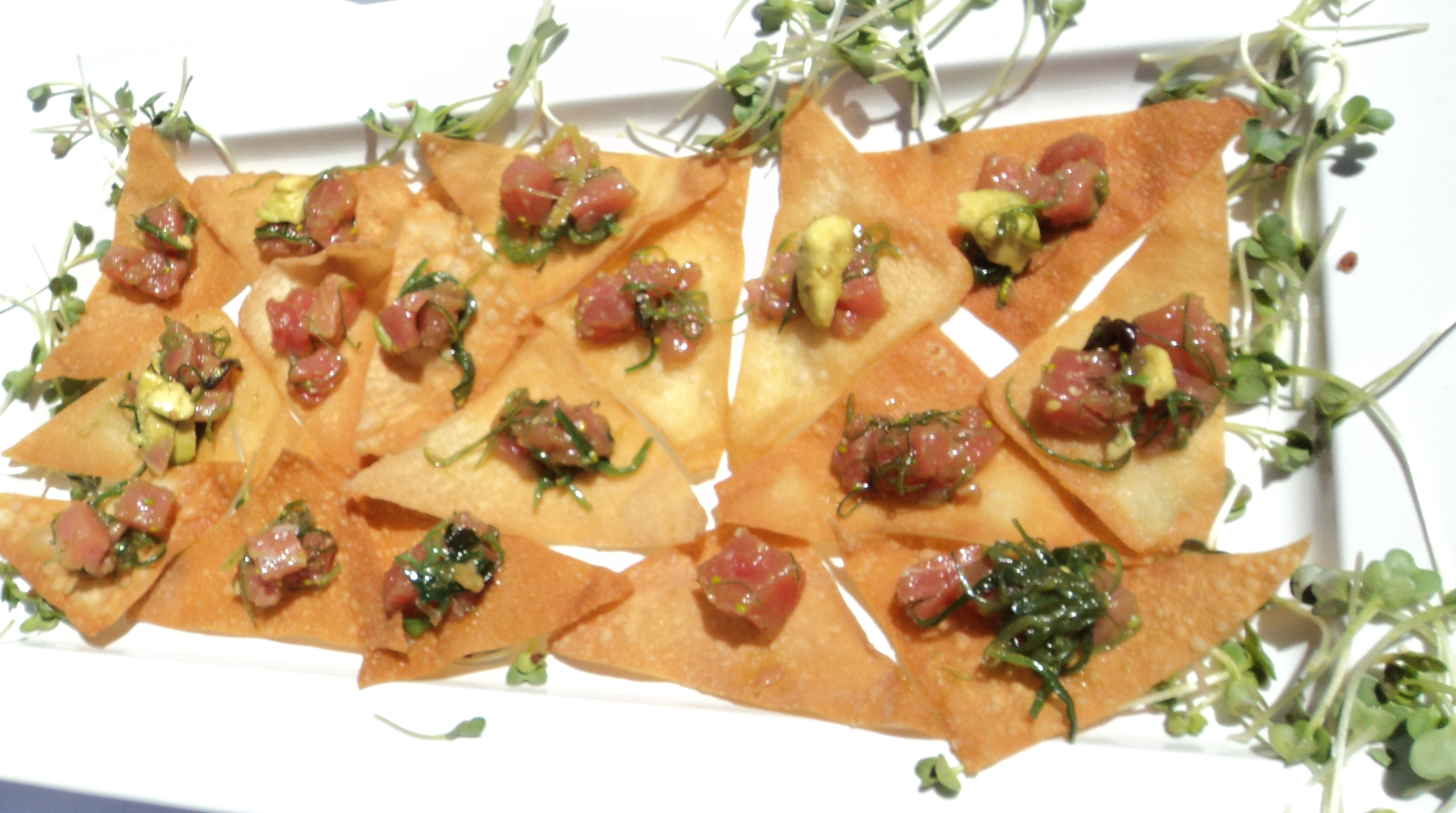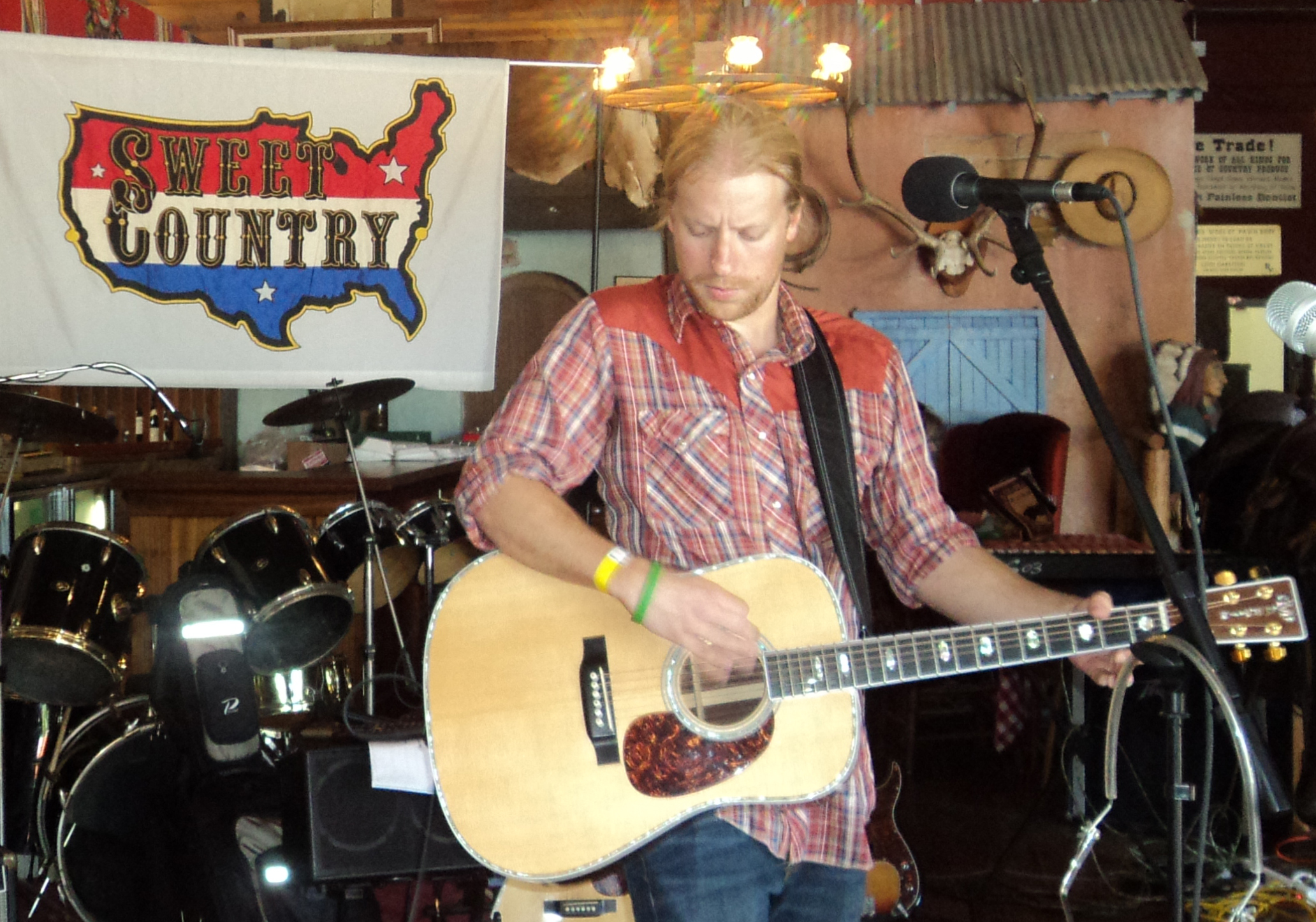 George Yatchisin, Food Editor for the SB Independent and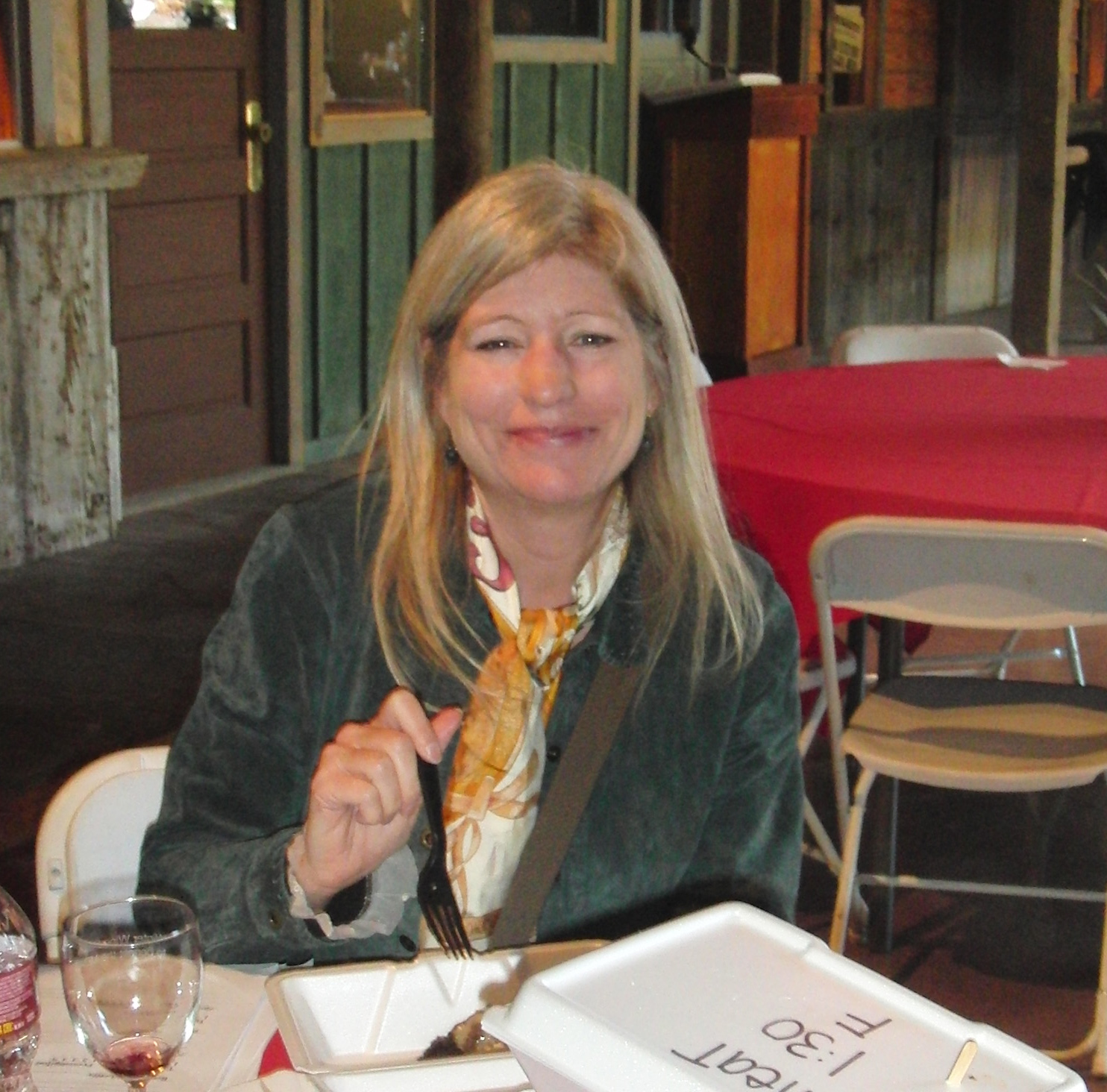 Krista Harris, Editor-in-Chief of Edible Santa Barbara Magazine devoted hours tasting samples from a collection of Santa Barbara's best restaurants and catering companies, as guests did their own food tasting and sipping of the wines donated by area vintners. The great music of the Sweet Country Band and Rusty Lindsey provided the perfect touch for a 'yahoo' afternoon.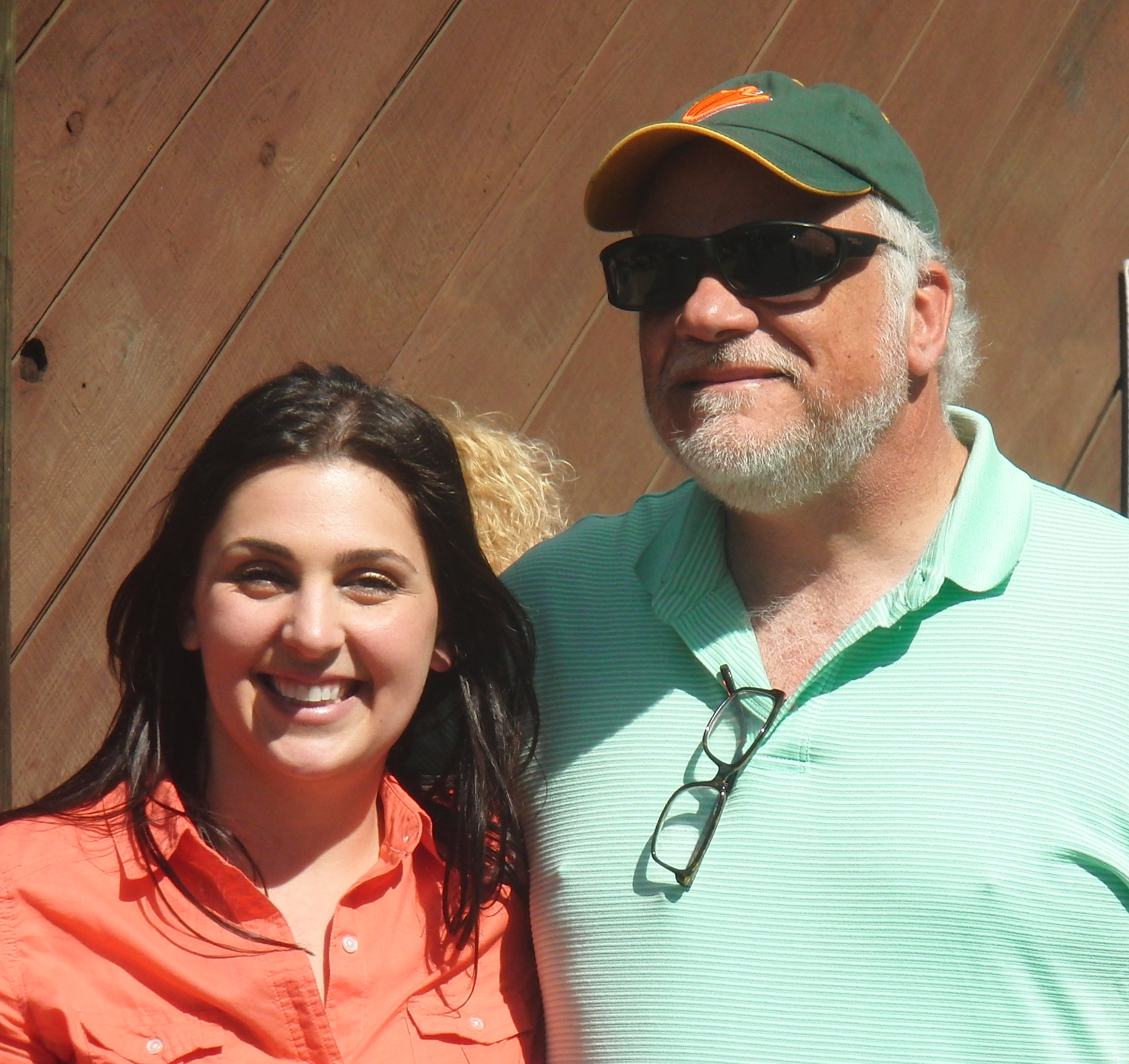 Winners in categories included Bob Hansen of SOHO Restaurant & Music Club for best meat and overall best award for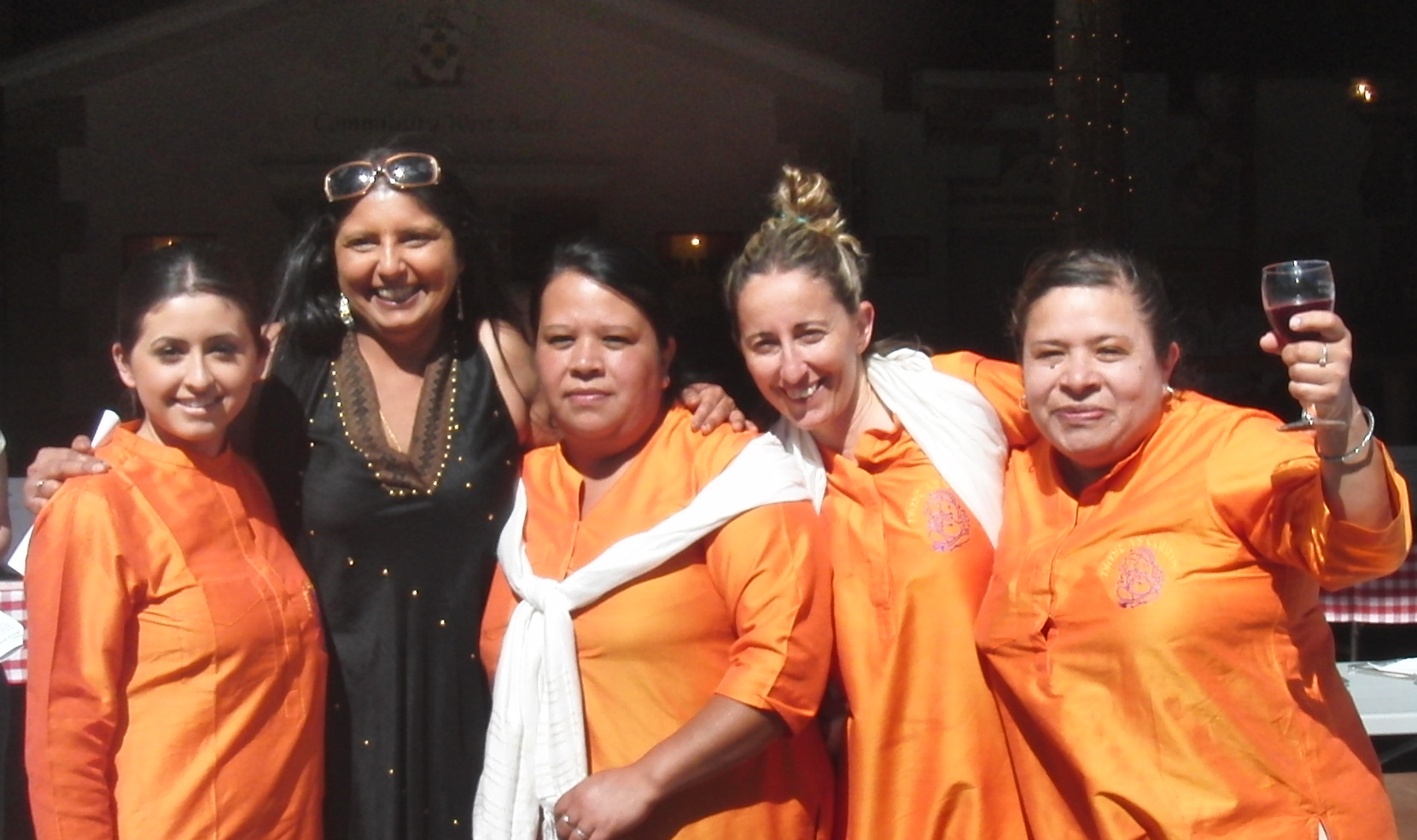 their fantastic BBQ ribs; best vegetarian and best side dish went to Namita's Cuisine for her authentic Indian entrée with basmati rice and samosa appetizers; Silvergreens took best poultry award with their chicken with sliced almonds salad; Best dessert went to Louise's Kitchen Table for her miniature cheesecakes with fresh berries; best seafood appetizer went to Marmalade, who beat Blush Restaurant for first, and the Tasters Choice Award went to the Santa Barbara City Firefighters for their outstanding Italian inspired meatball bites.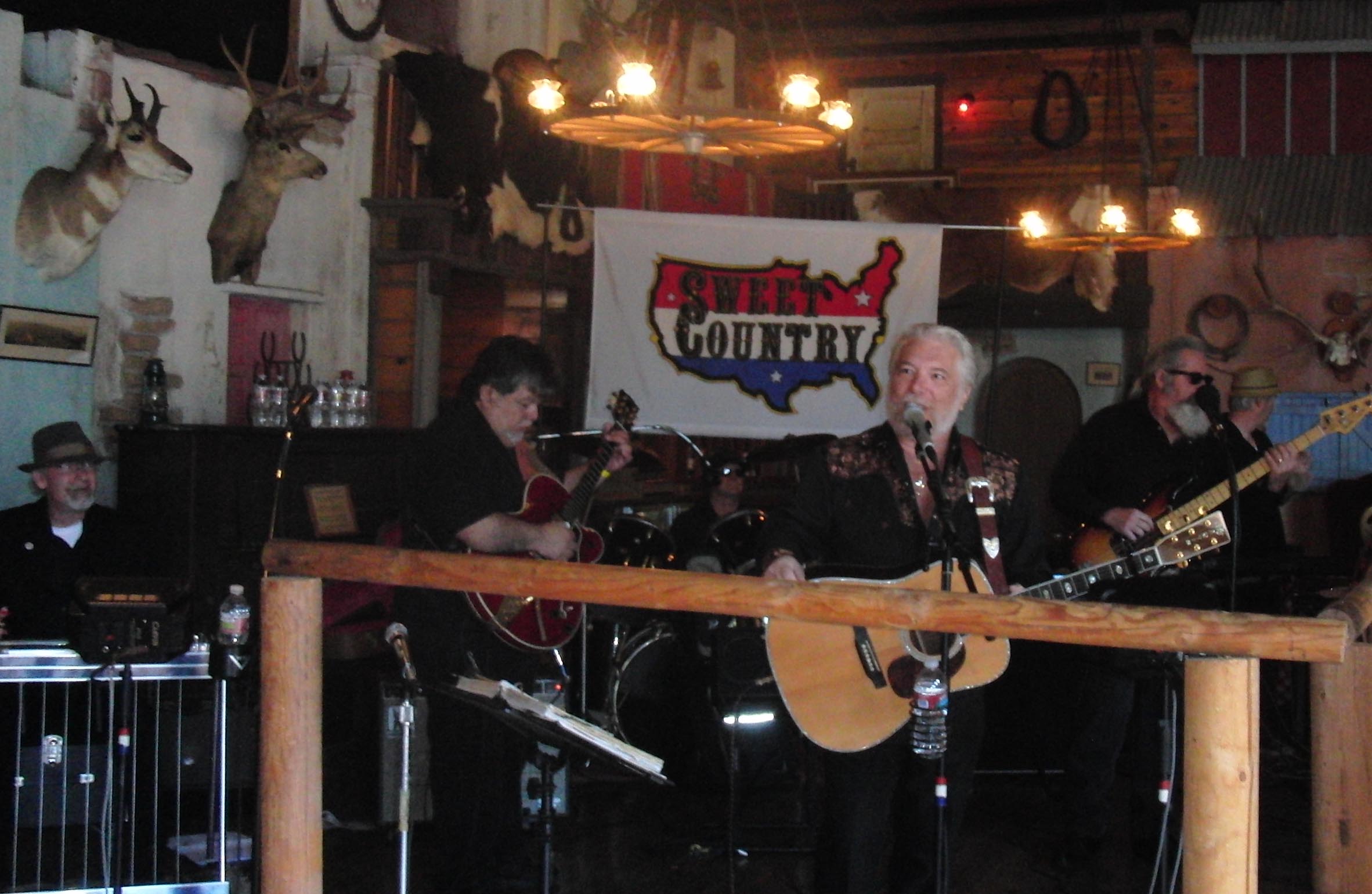 Wine and beer served included Sanford Winery,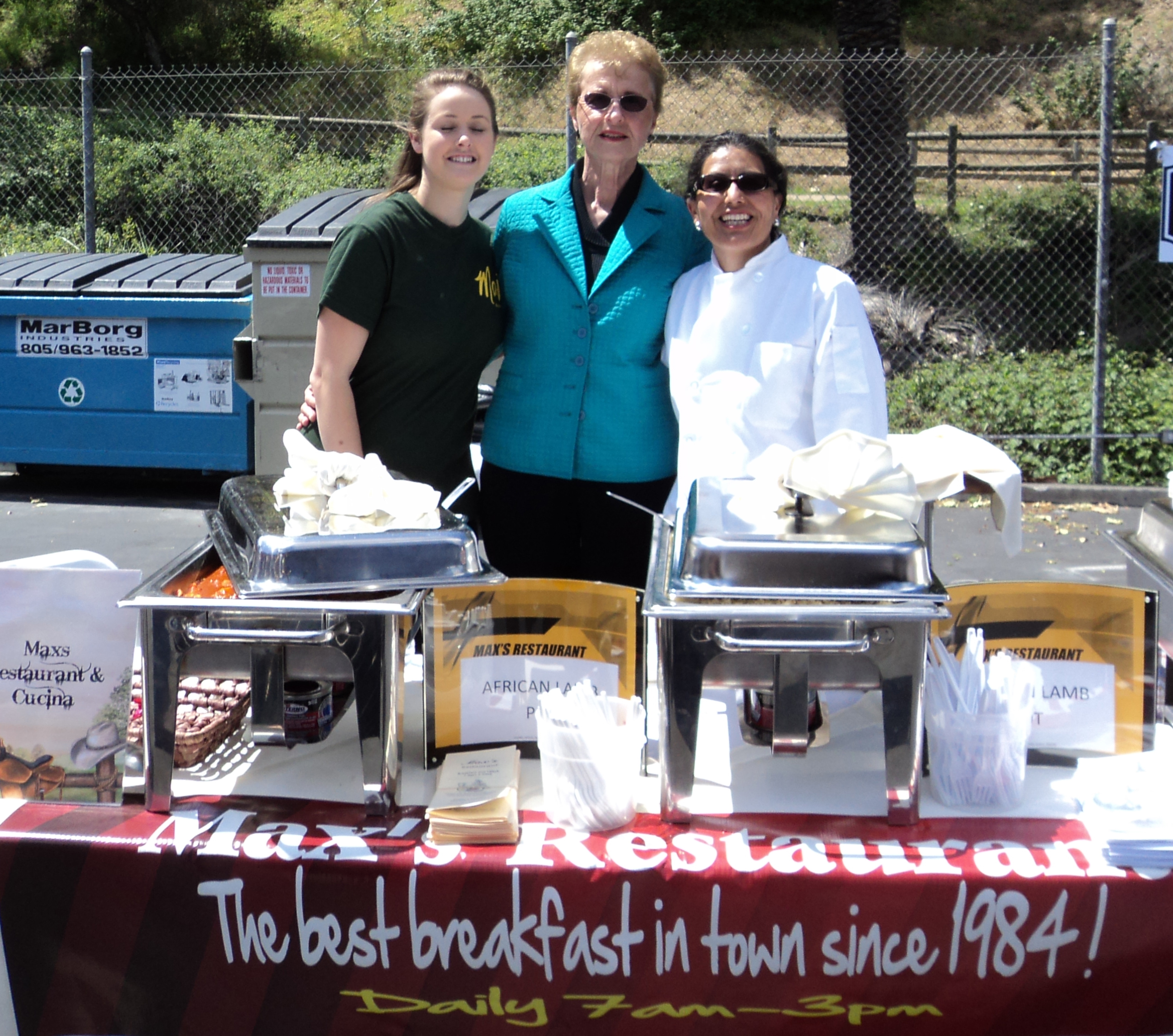 Sunstone Winery, Telegraph Brewing Co., Tercero Wines, the Winehound, Cottonwood Canyon Winery, Daniel Gehrs, Firestone Walker, Giessinger Wines, Fiddlehead Cellars, Figueroa Mountain Brewing Company, Telegraph Brewing Company, Beckman Vineyards, Eos Estate Winery.
According to MDA Executive Director Parvaneh Givi "we are thrilled the event raised $16,000 and we appreciate everyone who helped." MDA is the nonprofit health agency dedicated to curing muscular dystrophy, ALS and related diseases by funding worldwide research. The Association also provided comprehensive health care and support services, advocacy and education. For additional Wine Down details or to make a donation visit: www.winterwinedown.com.
---
VILLA D'ESTA HAS A NEW CHEF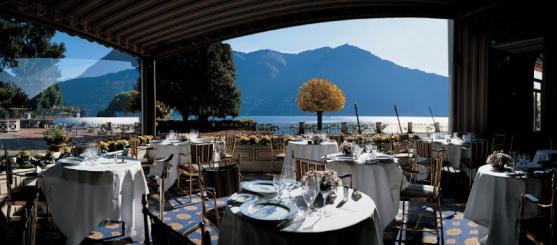 Michele Zambanini is the new Executive Chef selected to fill the 'big toque' of Executive Chef Luciano Parolari who recently retired from Villa D'Esta in Lake Como Italy. Michele works closely with pastry Chef Fabrizio Bertola. The word was that their Easter egg extravaganze was simply magnificient!
---
Portola Hotel & Spa Welcomes New Food & Beverage Director,
Sonny Petersson
Portola Hotel & Spa is proud to announce the addition of Sonny Petersson, seasoned food and beverage director, to the already outstanding culinary and guest services teams that reside at the property. Petersson will be spearheading all culinary operations and is sure to bring unique flair and flavor to the menus and guests at Portola Hotel & Spa. Petersson's biggest passion is guest services and is always striving to please his guests. Under his leadership, Portola Hotel & Spa hopes to bring an even more diverse and fresh approach to the services that the hotel offers.
Petersson grew up in the small town of Falkenberg, Sweden, where he studied economics, accounting, and business law. He left Sweden for London, England, to pursue his passion in the food and beverage industry. Petersson has held various positions, ranging from server to Assistant Bar Manager in the West End. In 2001, Petersson was employed by The Lodge at Torrey Pines, La Jolla, and was part of the opening team as their Restaurant Manager. He left La Jolla for Pebble Beach in 2004 and became the Food & Beverage Manager of The Beach & Tennis Club. Petersson then departed Pebble Beach in 2008 to become the head of the Food & Beverage department at the InterContinental – The Clement Monterey, which opened in May 2008. He has lived in the Monterey Peninsula for eight years and calls it home.
About Portola Hotel & Spa:
Portola Hotel & Spa is Monterey's first and only Silver LEED® EB certified hotel and recently earned AAA Four Diamond Rating. The full-service hotel offers guests a rich, historical ambiance, with residential style and a dedicated staff to ensure an unparalleled guest experience. The hotel features 379 newly renovated guest rooms, including 10 suites, ranging from 400 to 1,000 square feet.
Inspired by the Monterey Peninsula's surrounding landscape and nautical heritage, all guest rooms feature elegant wood furnishings, large bathrooms with separate vanity areas, white shuttered windows. Many guest rooms offer private balconies with ocean, garden terrace or pool views. In compliance with LEED requirements, all guest rooms are non-smoking.
Portola Hotel & Spa is home to Jacks Restaurant and Lounge and Peter B's Brewpub, the Monterey Peninsula's only craft brewery. In addition, overnight guests have access to the hotel's spa and fitness facilities, complete with steam room, sauna, outdoor pool and Jacuzzi. The newly renovated 6,000-square-foot Spa on the Plaza offers 10 treatment rooms and an extensive spa menu of signature treatments.
Portola Hotel & Spa offers 25 separate conference/banquet rooms, full-service event technology, catering and outdoor function space. With 50,000 square feet of flexible indoor and 60,000 square feet of outside meeting space, the Monterey Conference Center is the largest conference center on the central coast of California.
For more information, please visit: http://www.portolahotel.com/
---
Celebrate National Grilled Cheese Month with Condiments & Accompaniments
from American Roland Food Corp.
With National Grilled Cheese Month just around the corner, American Roland Food Corp. takes the ordinary grilled cheese sandwich and makes it extraordinary. The classic sandwich is irresistible when done right—the perfect combination of crispy and gooey—but a collection of condiments and accompaniments elevates grilled cheese to a four-star meal.
-Spice up your sandwich with a smear of Roland® spicy Sriracha Chili Sauce
-Sharp cheddar cheese pairs perfectly with sliced apples and Roland® Extra Strong Dijon Mustard for a sophisticated sandwich
-Combine goat cheese with sliced Roland® Piquillo Peppers and fresh thyme for a tapas-inspired grilled cheese
-Slip some Roland® Sundried Tomatoes into your sandwich before grilling, for a sophisticated surprise twist on the grilled cheese and tomato soup classic
- Crisp Roland® Cornichons are the perfect complement to a rich, melt-in-your-mouth grilled cheese sandwich
-For a Mediterranean spin, try fresh mozzarella, Roland® Artichoke Hearts, and sliced tomato
Comfort foods are a huge menu trend, popping up everywhere from down-home diners to white tablecloth establishments. While the simple combination of bread, butter, and cheese will always work, Roland® products add a welcoming element of delicious complexity to the classic.
There is nothing more soothing than a grilled cheese sandwich. The sandwich is simple enough to be whipped up in moments of extreme hunger and easy enough to make in even the most inadequate of kitchens. It can be tailored to just about any taste.. Whether it's a smear of Roland® Sriracha Chili Sauce, a side of Roland® Cornichons, or a dollop of Roland® Extra Strong Dijon Mustard, these accompaniments remake the ultimate childhood comfort food for the adult palate.
American Roland Food Corp. is a family owned and operated importing business based in New York, NY. For more than 75 years, Roland Foods has been taking great pride in meeting its customers' needs with an ever-expanding list of imported products, while keeping the same dedication to taste and quality that has made it the global expert in specialty foods.
SAMPLE RECIPE
Grilled Sun-Dried Tomato Pesto and Vegetables
Recipe courtesy of Alison Lewis, whose book 150 Grilled Cheese Sandwich Recipes will be published by Robert Rose in October of 2012
Serves 4
Equipment:
Panini grill or large skillet
8 slices whole wheat bread (1/2-inch thick slices)
2 tablespoons butter, softened
1/4 cup Roland® Sun-Dried Tomato Pesto
1 cup thinly sliced cucumber
1 cup thinly sliced tomatoes
1cup Roland® Sun-Dried Tomatoes
4 ounces Asiago cheese, thinly sliced
Preheat Panini grill to medium
Brush one side of each bread slice with butter. Place on work surface, butter side down and spread 4 bread slices with 1 tbsp (15 mL) Sun-Dried Tomato Pesto. Top with cucumbers, tomatoes and cheese. Cover with remaining bread slices and press together gently.
Place sandwiches on preheated panini pan or large skillet over medium heat and cook, turning once if using a skillet, until golden brown and cheese is melted, 3 to 4 minutes. Serve immediately.
---
---
---