CULINARY COUP   .   .   .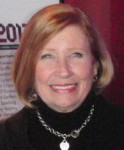 COASTING with BONNIE CARROLL
CHEF CHAM COOKS CHAMILY DINNER FOR NO KID HUNGRY
By Bonnie Carroll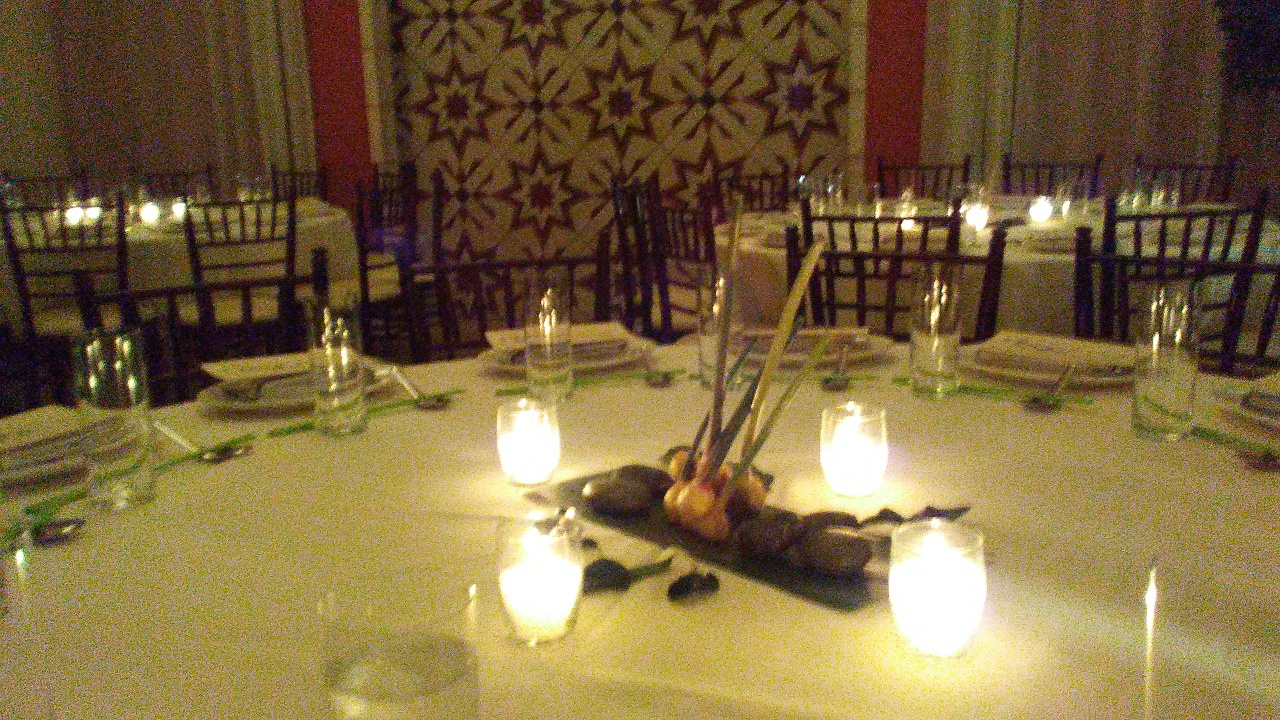 The Chamily Dinner, a holiday family style dinner by Executive Chef Peter Cham raised funds for No Kid Hungry and was a delicious evening where talented Executive Chef Peter Cham of Finch & Fork prepared and presented an authentic Cambodian Dinner at the Kimpton Canary Hotel that attracted an enthusiastic crowd of foodie locals, including Chef Peter Cham's mother and father to support No Kid Hungry.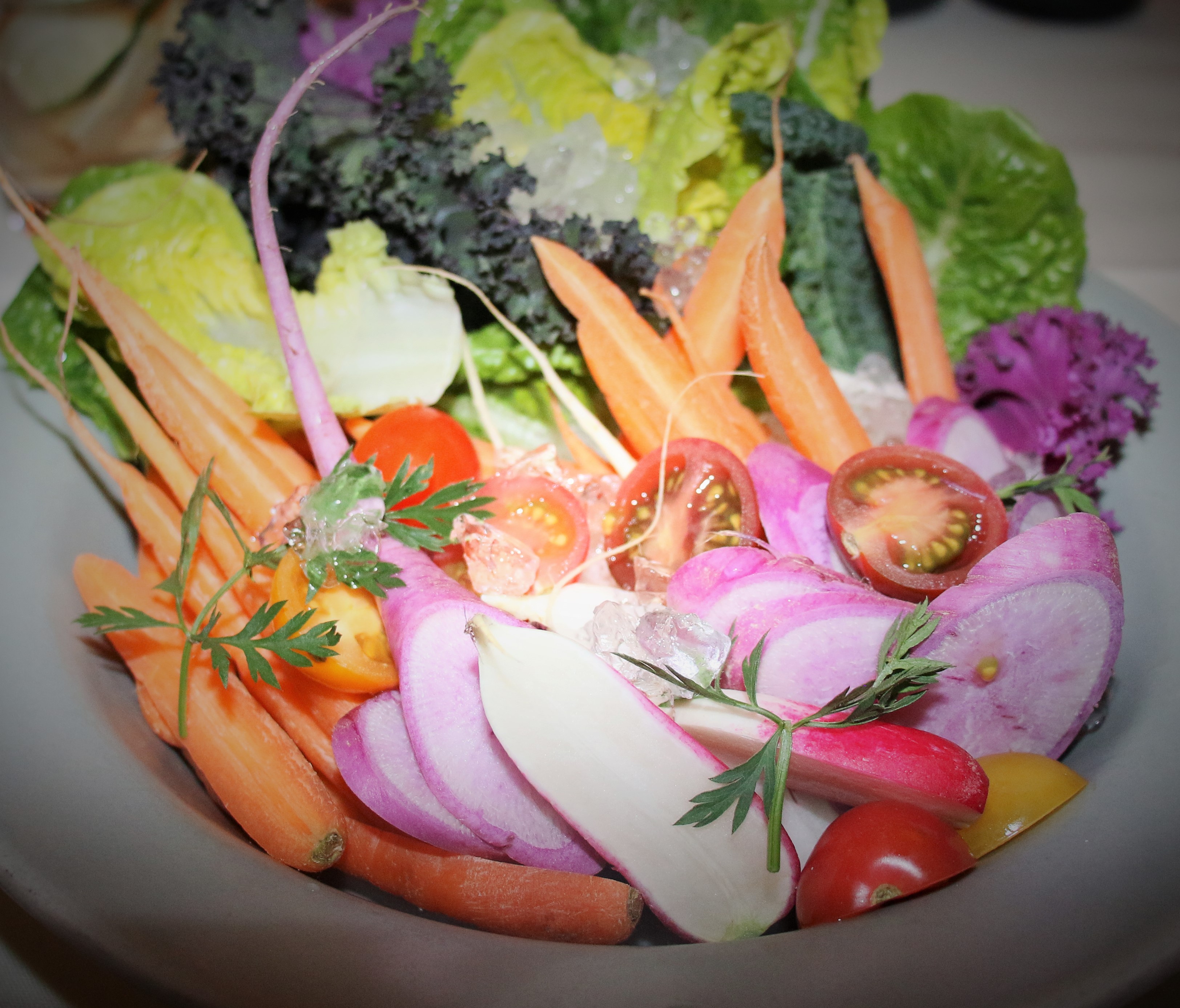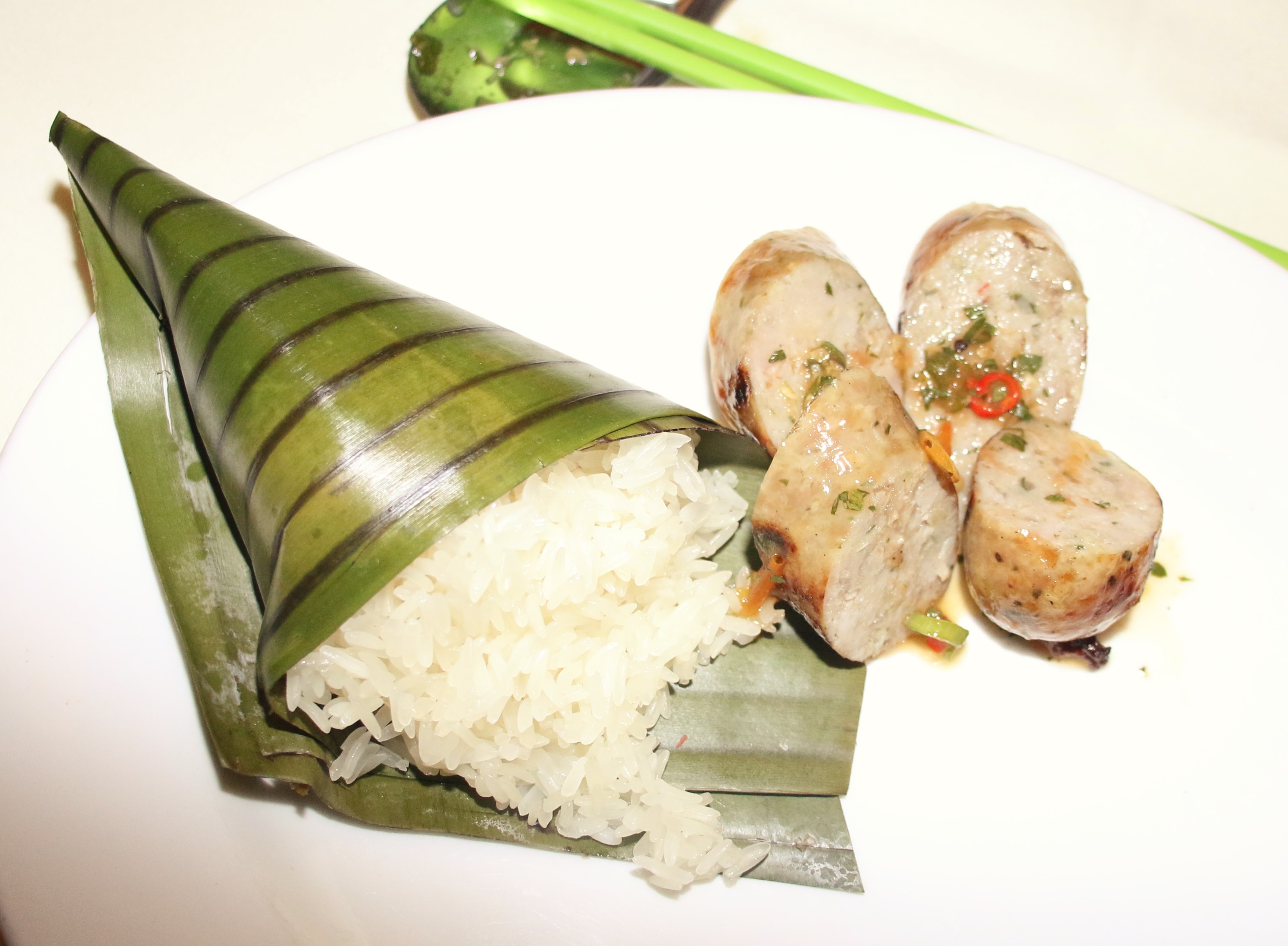 The plates included banh chao – rice flour crepe with shrimp, tumeric and spouts; sach ko akak – New York strip skewer with green papaya salad and toasted peanut; sach krok – pork sausage with sticky rie and bird's eye chili; prahok ktiss – spicy pork belly dip with crisp vegetable crudite and herbs; nom banh hok – rice vermicelli with jidori chicken, red curry, cabbage and long beans; trey aung – grilled sea bass with hydroponic lettuce, fish sauce and diakon radish.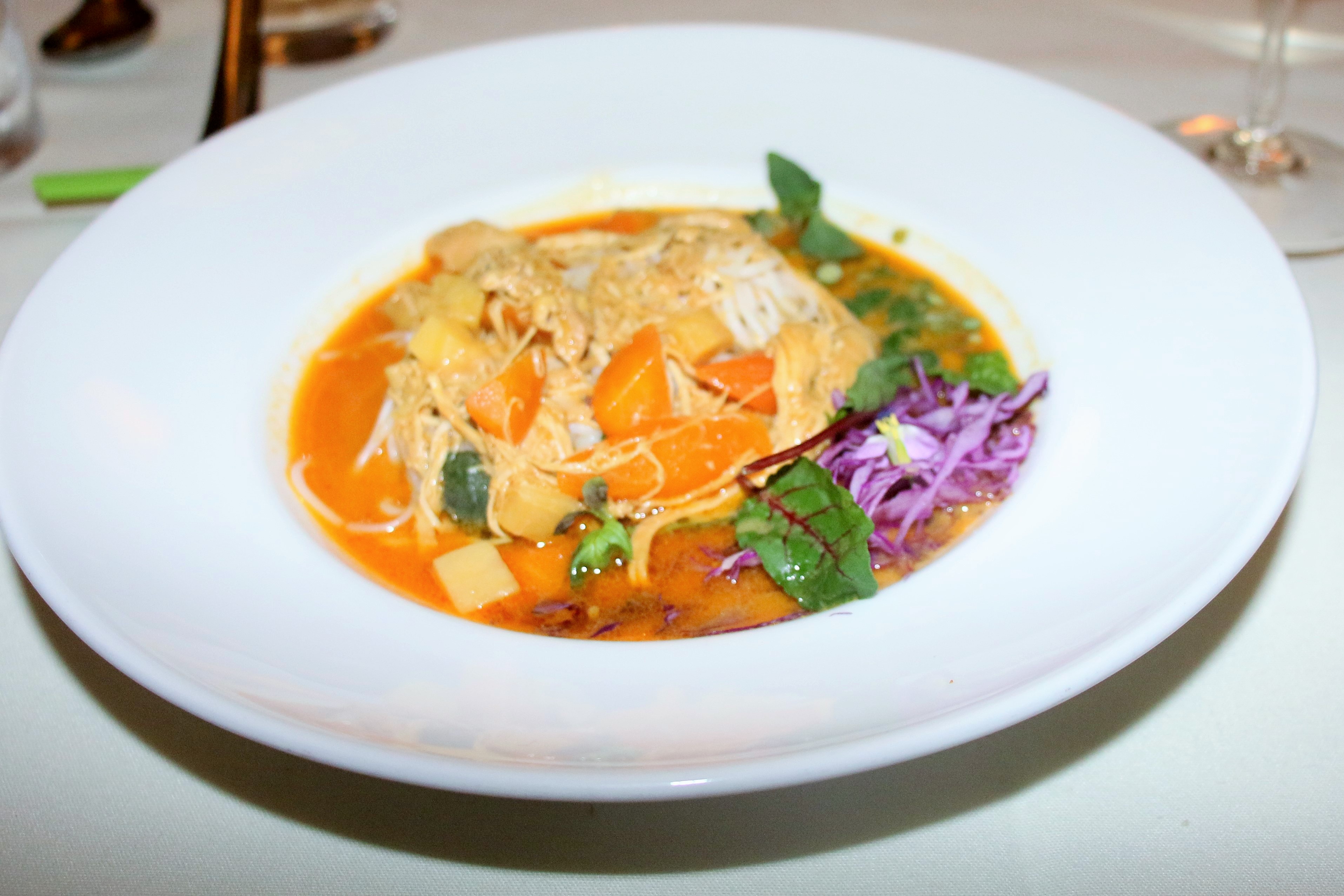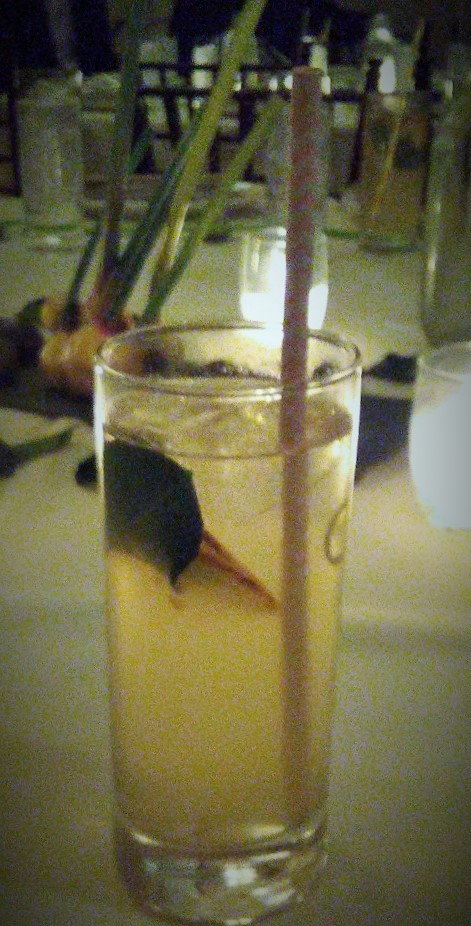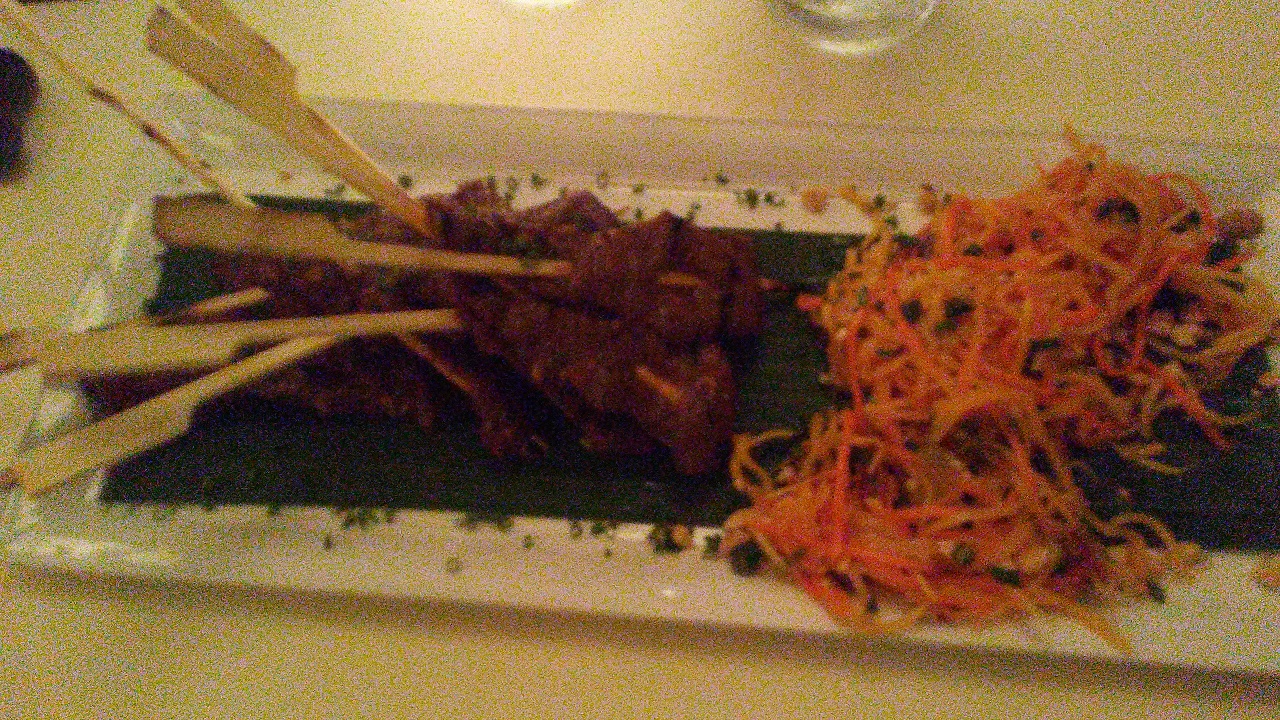 The dinner began with a delicious Cambodian Gin and tonic and a fine selection of wines were paired with the various dishes including Gas ton Chiquet Brut Rose Champagne, Sanford Rose of Pinot Noir, Claiborne & Churchill Dry Riesling, Notary Public Chenin Blanc, Pence PTG Gamay – Pinot Noir and Storm Duvarita Vyd Pinot Noir. The sweetest ending was to this congenial dinner was jake ktiss – tapioca pudding with banana, coconut cream and toasted sesame served with a Thai style coffee.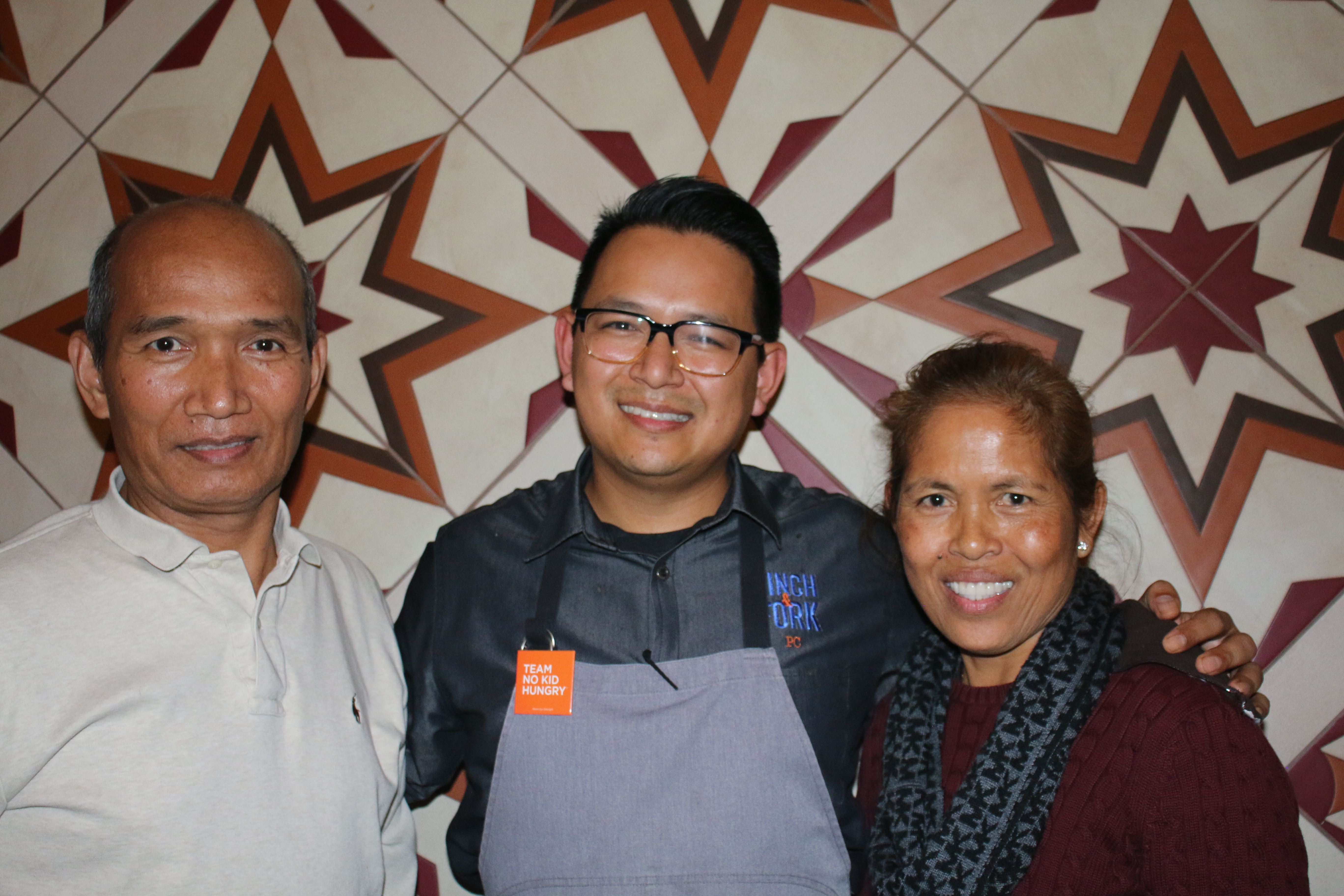 Many guests also brought gift wrapped holiday gifts for children. The family style dinner was so much fun and beyond delicious! Peter and his staff at Finch & Fork did an amazing job providing this charming and charitable visit to Cambodia dinner. It was truly a lovely holiday experience and guests were asking Chef Cham to do it again soon.
Finch & Fork Corner Grill Cocktails
Kimpton Canary Hotel
31 West Carrillo Street, Santa Barbara CA, 93101
Reservations: (877) 468-3515
Direct: (805) 884-0300
___________________________________________________________________
 

Restaurant Week
Join us at Mad & Vin during Santa Ynez Valley's Restaurant Week from January 27 to February 10. For only $20.19, enjoy a three-course tasting menu crafted by Chef Beto Huizar featuring fresh, seasonal ingredients from California's central coast. Reservations are limited, don't miss out!



Mad & Vin's special Restaurant Week menu only valid Sunday through Thursday from 5 to 9 pm. Listed price does not include tax and gratuity.
___________________________________________________________________
Oxnard Restaurant Week 1-18 to 1-27
Put the diet aside and treat yourself to a culinary feast during Oxnard Restaurant Week 2019, "Tacos, Treats & Tastings".  The week-long celebration spotlights Oxnard's culinary culture taking place Friday, January 18, 2019 through Sunday, January 27, 2019. 
Many of Oxnard's unique restaurants will offer foodies the opportunity to savor scrumptious cuisine and play on this year's theme to create signature dishes such as taco plates, sweet treats and thirst-quenching beverages, complete with reduced prices and enticing offers.
Participating eateries to date include Blaze Pizza, Cabo Seafood Grill & Cantina, Clearwater at Riverpark, Coastal Grill, Fresh & Fabulous, Heritage Coffee & Gifts, Kanaloa Seafood, La Dolce Vita, Missy's Cupcake Creations, Otani's Fish Market & Restaurant, Palm Boy Coffee & Acai, PokeCeviche, Red Tandem Brewery, Scratch Sandwich Counter, the Shores Restaurant, Tierra Sur Restaurant, Ventura BBQ Company and Xielo Artisan Desserts.
Oxnard's Restaurant Week is held annually in conjunction with California Restaurant Month designed to promote culinary travel throughout the state.  A list of participating restaurants and menu options will be updated and available online at www.visitoxnard.com/restaurantweek.
About Oxnard Convention & Visitors Bureau
Oxnard Convention & Visitors Bureau (OCVB) is a non-profit organization designed to increase visitor expenditures through transient occupancy tax, and tourism revenue opportunities through the promotion of Oxnard as a premier travel destination. Oxnard is an easy drive up the coast from Los Angeles or from the northern portions of California. Visitors are encouraged to enjoy Oxnard's uncrowded beaches, explore the many diverse attractions and outdoor adventures that are unique to the area. A wide variety of hotel accommodations are available ranging from mid-priced rooms to oceanfront and seaside settings. For more information, call the Oxnard Convention & Visitors Bureau at 805-385-7545 or visit the website at www.visitoxnard.com.
___________________________________________________________________
MIAMI MASKA TO OPEN ITS DOORS IN DECEMBERI, HELMED BY EXECUTIVE CHEF HEMANT MATHUR, 1ST INDIAN CHEF IN THE U.S. TO BE AWARDED A MICHELIN STAR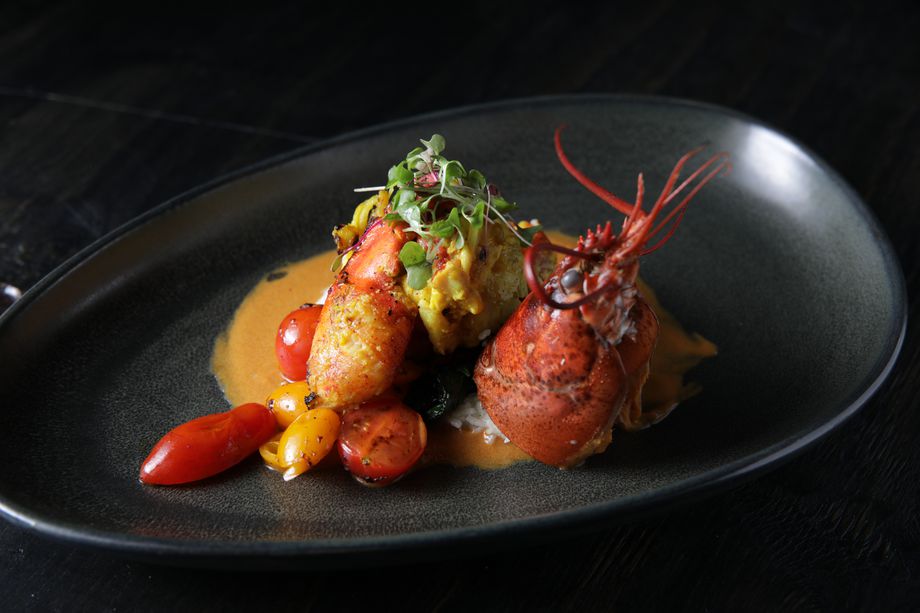 Rickshaw Hospitality Group is opening its first-ever South Florida location with its latest concept Maska, slated to open this December. Helmed by the renowned Executive Chef Hemant Mathur, the first Indian Chef in the U.S. to be awarded a Michelin Star, the indoor and outdoor eatery will be open for dinner only and will launch its Sunday brunch this January 2019.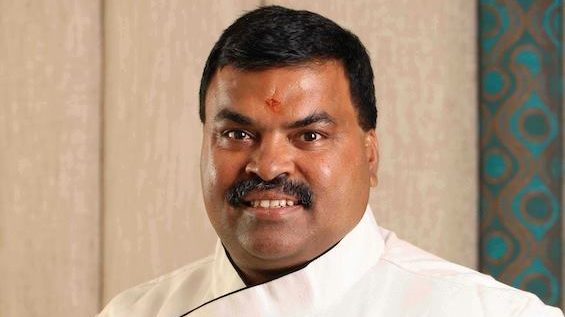 Maska is located in the heart of Midtown Miami's burgeoning shopping district and is a more upscale and vibrant iteration of Chef Mathur's Michelin-rated restaurants in New York City. In 2004, Chef Mathur opened Devi near Union Square, which, under his lead, became the country's first Michelin-starred Indian restaurant. In 2010, he opened Tulsi, on Manhattan's East side, which also received Michelin-star rating. Being inspired by his legendary cooking, restauranteurs Pravin Mascarenhas and Shamsu Lalani decided to bring his to Miami and introduce his Michelin rated Indian food to the people of Florida, something that they feel is lacking with the Indian food scene out here in Florida.
 Referred to as the "Yo-Yo Ma of tandoor cooking," earning him numerous accolades and esteemed recognition over his 30-year career span, Chef Mathur is a virtuoso whose instrument is the traditional Indian clay oven (which will be heavily incorporated into Maska's contemporary-casual menu). Maska, will cater authentic Indian as well as progressive Indian cuisine. The eclectic menu is broken down into three categories: small plates, Maska Marke (from the tandoor and clay oven), and large plates. Standout signature menu items include, Lucknowi Galouti Kebab, Lamb Chops, Octopus Masala, Nalli Nihari & Murg Maska which will appeal to all sorts of diners. The restaurant will also feature a full-service bar and serve specialty cocktails like Maska Mule.
With indoor and outdoor seating, the 7,000 sq. ft. sophisticated yet sexy space can seat up to 120 guests and serves as an ideal space for private events. The eatery also boasts a chic lounge area, expansive bar, an open kitchen, and open Tandoor adjacent to a Maska Model Mural on its wall. The restaurant has a seasoned in-house catering team that can accommodate special occasions of all sizes, weddings, rehearsal dinners and local food festivals.
 Maska is located at 3252 Northeast 1st Avenue, Suite 109 in Miami, Florida. Initially the restaurant will be open for dinner only from Tuesday to Sunday with valet and street parking available. For more information, please call 786-971-9100 or visit . www.maskamiami.com
_________________________________________________________________________
Countdown to the 2019 Winter Fancy Food Show! From Sunday, January 13-Tuesday, January 15, over 1,400 exhibitors, and 90,000 specialty foods, will be featured at the Moscone Center in San Francisco, CA.
Specialty Food Association Winter Fancy Food Show Features Innovation and Disruption
The fastest-growing segment of the food industry, specialty food, is gathering in San Francisco, California for the Winter Fancy Food Show from Sunday, January 13 through Tuesday, January 15. Presented by the Specialty Food Association (SFA), a not-for-profit association with over 3,800 members, including food artisans, importers, buyers and entrepreneurs, the show features 1,400+ companies exhibiting over 90,000 specialty foods – something for every palate.
"The Winter Fancy Food Show is where retail buyers, foodservice, and others in the food industry come to see just how much innovation is happening in our space," said Phil Kafarakis, SFA president. "With the best of the best under one roof, we provide the first-of-the-year venue for tasting the trends, learning, networking, and conducting critical business to make 2019 a success. We're also thrilled to be the first facility-wide event in the newly renovated Moscone Center. Come on by!"
The largest for specialty food on the West Coast, the show features specialty food companies from around the world. California boasts the largest state presence with more than 370 food companies, followed by New York and Oregon. More than 30 countries will be participating in 16 international pavilions, the largest from Italy, Japan, and France. 

SHOW HIGHLIGHTS
Incubator Village:

Food incubators help new businesses get up and running. Incubator Village will feature

seven

food incubators showcasing

41 companies.

 

Education Sessions:

The SFA is presenting a full program of workshops and business-building seminars at the Show to help startups, established manufacturers, and buyers with all levels of expertise succeed in the ever-changing marketplace. All sessions open to press, space permitting.

 

Full Schedule

sofi™ Awards Winners Showcase:

Since 1972, the sofi Awards have helped the SFA advance culinary excellence and creativity worldwide by recognizing the outstanding work of its member companies. The sofi Awards present the 150+ Winners for the Specialty Food Association's 46th

sofi Awards

for outstanding specialty foods and beverages of the year.

Leadership Awards Ceremony:

The Leadership Awards will celebrate the outstanding modern contributions of

three Association members: Citizenship,

Lisa Curtis, Kuli Kuli Foods, Oakland, CA;

Business Leadership,

Miyoko Schinner, Miyoko's, Petaluma, CA;

Vision, Patrick Mateer, Seal the Seasons, Chapel Hill, NC. The ceremony takes place on Sunday, January 13 from 5:00 pm – 6:30 pm.

Front Burner Pitch Competition

: Three exhibitors will pitch their foodservice-ready products to a panel of buyers in this live competition, hosted by celebrity chef Robert Irvine. The competition is on Monday, January 14 from 5pm – 7pm

Disruptors Panel

: The SFA President Phil Kafarakis hosts Danielle Nierenberg, president of Food Tank, and Michele Simon, executive director of the Plant Based Food Association to explore how the food system is changing and must continue to change to meet future needs. The session runs on Tuesday, January 15, 9am – 9:45am

What's Next in Food – hosted by Future Market and Seeds&Chips

: This interactive exhibit will showcase

why sustainability and biodiversity are important to the future of food. Global innovation and unique responses to food waste will be highlighted. Tastings of underutilized foods that are innovative, delicious, and functional will also be available. Participating companies in Future Market:

Believe in Bambara

,

Kaibae

,

Kuli Kuli

,

The Jackfruit Company

, and

Yolélé

.

Participating companies in Seeds&Chips:

Abbot's Butcher

,

Biome Makers Inc

,

Cambridge Crops

,

Clara Foods

,

Especially Puglia

,

Farm From a Box

,

Fellow

,

Fora

,

Full Cycle Bioplastics

,

ImpactVision

,

Imperfect Produce

,

LiveKuna

,

Living Greens Farm

,

Lumen

,

Nom Noms World Food

,

Renewal Mill

,

Seedling LLC

,

SoulMuch

,

TerViva

,

Tiny Farms

.

South Building, Level 2.

Taste It Live!

With food demos and sampling right on the exhibit floor, Taste It Live offers buyers and press a new way to learn about products directly from manufacturers. This is an intimate "beyond the booth" experience, with a stage and seating for 35. Demos will take place throughout the three days of the show. Taste It Live is in the North Hall, Booth 6075.

Food Recovery Donation:

In keeping with their long tradition of giving back, exhibitors donated over 37,000 pounds of specialty foods after last year's Winter Fancy Food Shows. This tradition will continue in 2019 when exhibitors are expected to donate thousands of pounds of meat, cheese, produce, confections, and snacks to the Specialty Food Foundation, which in turn donates the products to the Food Recovery Network.





The Winter Fancy Food Show runs from Sunday, January 13 through Tuesday, January 15 at the Moscone Center in San Francisco, California. The show is open to the trade only and requires registration. For more information please visit specialtyfood.com


 


About the Specialty Food Association





The Specialty Food Association is a thriving community of food artisans, importers and entrepreneurs. Established in 1952 in New York, the not-for-profit trade association provides its 3,800 members in the U.S. and abroad the tools, knowledge, and connections to champion and nurture their companies in an always-evolving marketplace. The Association owns and

produces the Winter and Summer Fancy Food Show and presents the

sofi Awards

honoring excellence in specialty food. Learn more at

specialtyfood.com

.
_____________________________________________________________
Voted Best Authentic Italian Restaurant in Santa Barbara by Italian Tourism LA!

NOW OPEN Ca' Dario Cucina Italiana
250 Storke Street
Goleta, California 93117
Ca' Dario Ristorante

37 E. Victoria Street
Santa Barbara, California 93101
805-884-9419
_________________________________________________________________________
---