CULINARY COUP   .   .   .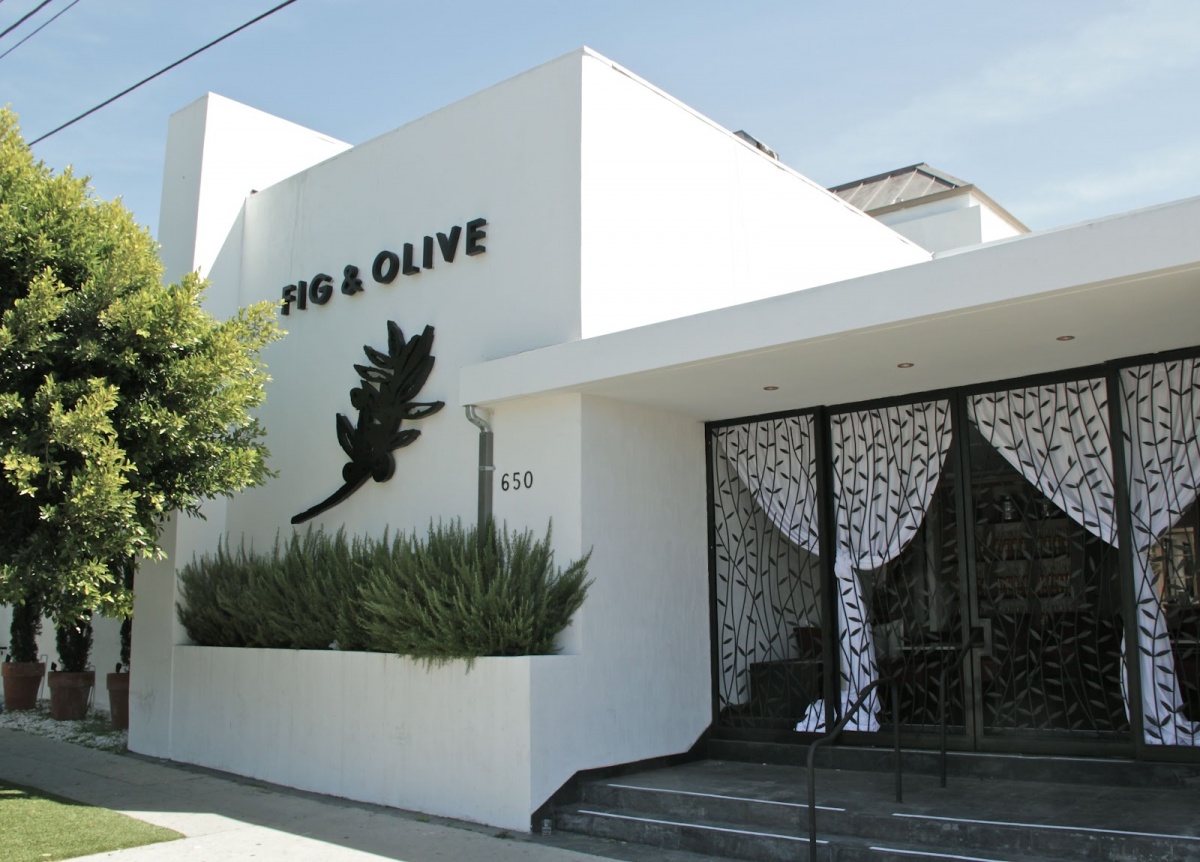 DORIS BERGMAN PRESENTS NINTH ANNUAL VALENTINE ROMANCE OSCAR® STYLE LOUNGE & PARTY AT FIG & OLIVE RESTAURANT HOSTED BY BUYWINE.COM
by Bonnie Carroll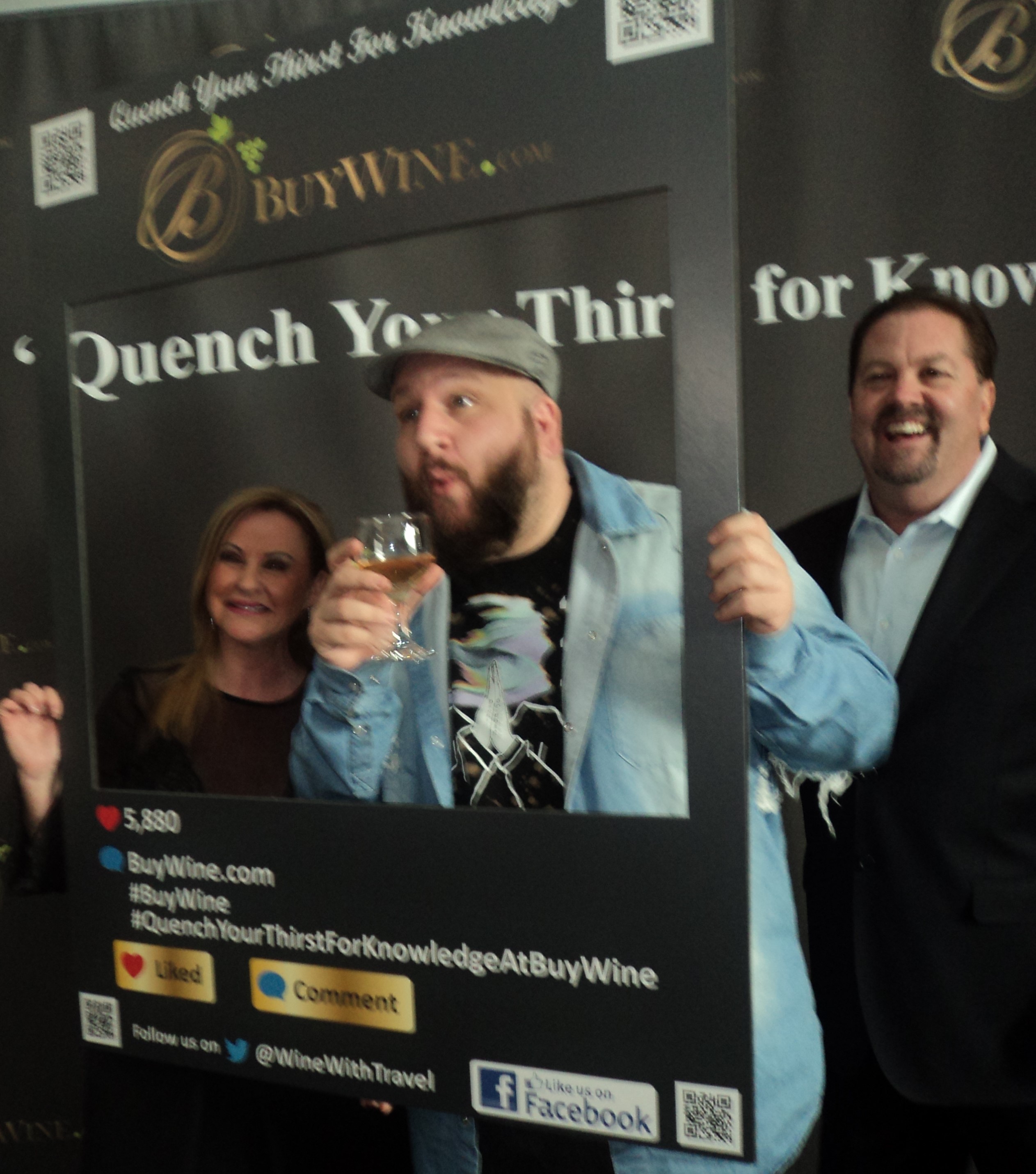 Title Sponsors Alma & Joe of Buywine.com Hosting the Celebs
Hollywood Hotspot Fig & Olive on Melrose Place which features gourmet cuisine from the French and Italian Rivieras – opened its doors to Bergman's Style Lounge and Party to honor the upcoming 89th Annual Academy Awards. Over 100 of Hollywood's finest turned out to celebrate and honor the film industry's Oscar® Nominated actors, former Oscar® winners, presenters, stylists and industry VIPS.This highly anticipated invitation-only event, hosted by BUYWINE.COM, featured an incredible array of fashion for him and her including couture gowns, bespoke tuxedos & suits, the finest in beauty, skin & hair care, stunning jewelry collections, gorgeous accessories, fashion-forward handbags, fabulous fragrance, cutting-edge electronics, lifestyle elegance, gourmet cuisine, premiere Napa wines, unique spirits, delectable sweets and much more!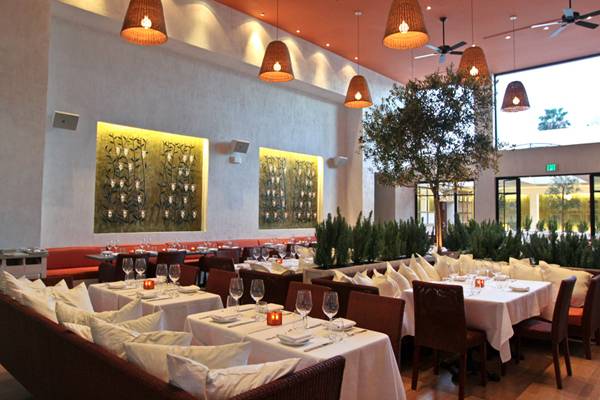 Fig & Olive Holltwood Diningroom
The annual buffet luncheon in the beautiful Fig & Olive Restaurant is always a gathering of the who's who in Hollywood celebrities and media. A buffet of delicious Mediterranean cuisine, along with fine wines, cocktails and delicious iced tea set the mood for industry mingling and the latest Oscar news bites.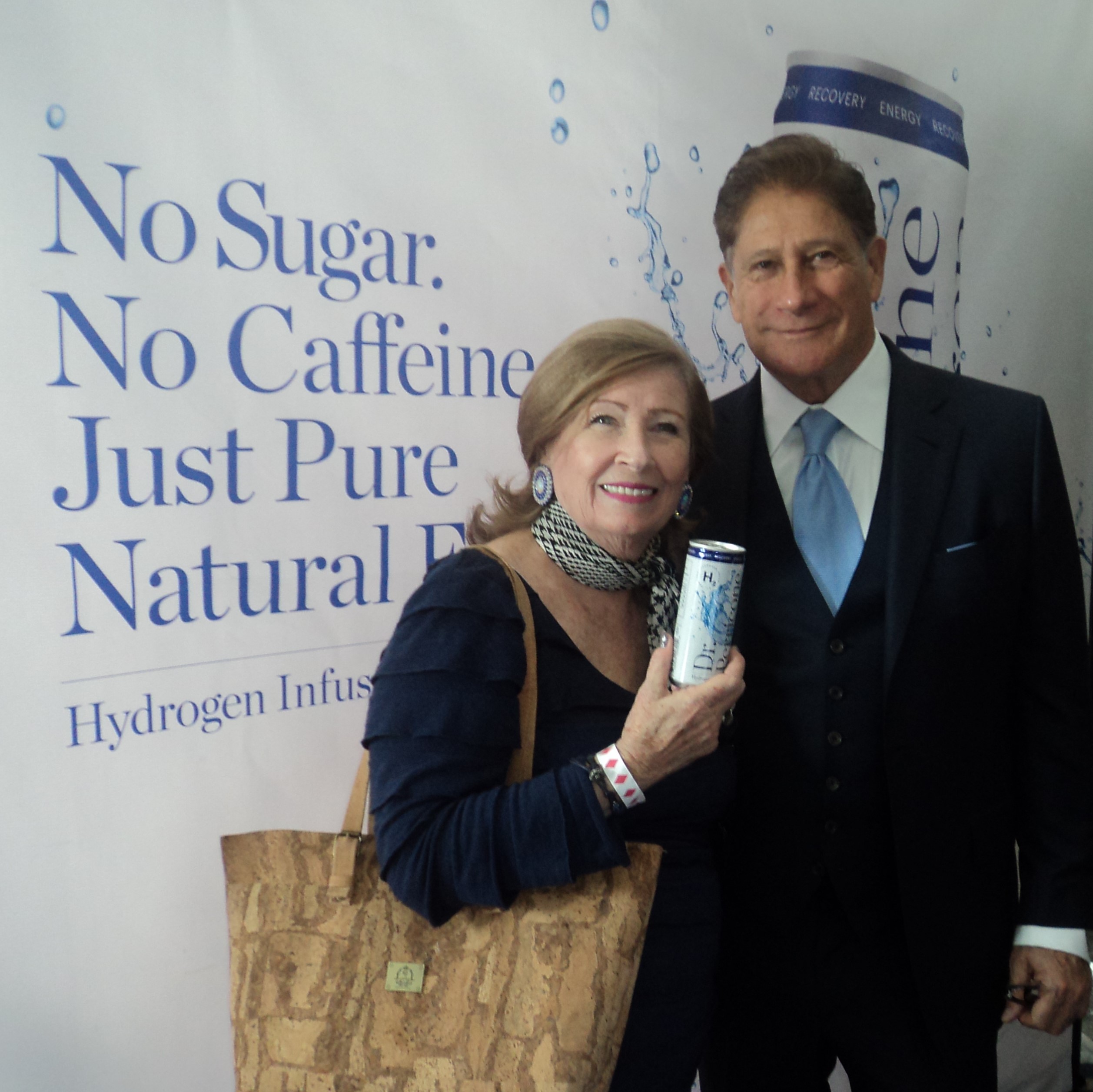 Lifestyle Journalist Bonnie Carroll & Dr. Nicholas Perricone, MD
Dr. Nicholas Perricone, M.D. presented his new Hydrogen Water H2, and it was delicious. This product goes down easy, and twenty minutes later it gives a burst of natural energy. Dr. Perricone is renowned for his amazing skin car products, and is the author of the #1 New York Times Bestseller "The Wrinkle Cure" which tells readers how to unlock the power of cosmeceuticals for supple, youthful skin.
Oscar Nominees Benj Pasek ("La La Land" Best Song), Justin Paul ("La la Land" Best Song), David Greathouse, Executive Producer ("Hacksaw Ridge") Best Picture, David Permut, Producer ("Hacksaw Ridge" Best Picture), Saniyya Sidney ("Fences" Best Picture & "Hidden Figures" Best Picture), joined multiple Oscar Nominees Bruce Dern, Golden Globe Nominees/Winners Allen Maldanado ("Black-ish"), Dale Goldboldo ("People vs. O.J."),Grammy Nominee Renee Olstead, ("Do You You Want To Know A Secret?"), Frank Stallone, ("Stayin' Alive"), Prime Time Emmy Nominee Matt Walsh ("Veep"), Primetime Emmy Winner Patrika Darbo ("Acting Dead""), "Dancing With Stars" beauties Karina Smirnoff and Edyta Sliwinska, Sam Trammell ("True Blood"), Steven Bauer ("Ray Donovan"), Lauren Makk ("FABLife"), Skincare Guru Dr. Nicholas Perricone, Michael Campion ("Fuller House"),  Tony Denison ("Major Crimes"), Hollywood Icon Dee Wallace, Naomi Grossman ("American Horror Story"), Denise Boutte ("Couples' Night") and Justin Chon ("Gook"), to name a few, were among the cadre of celebrities and industry VIPS who were treated to the best of the best!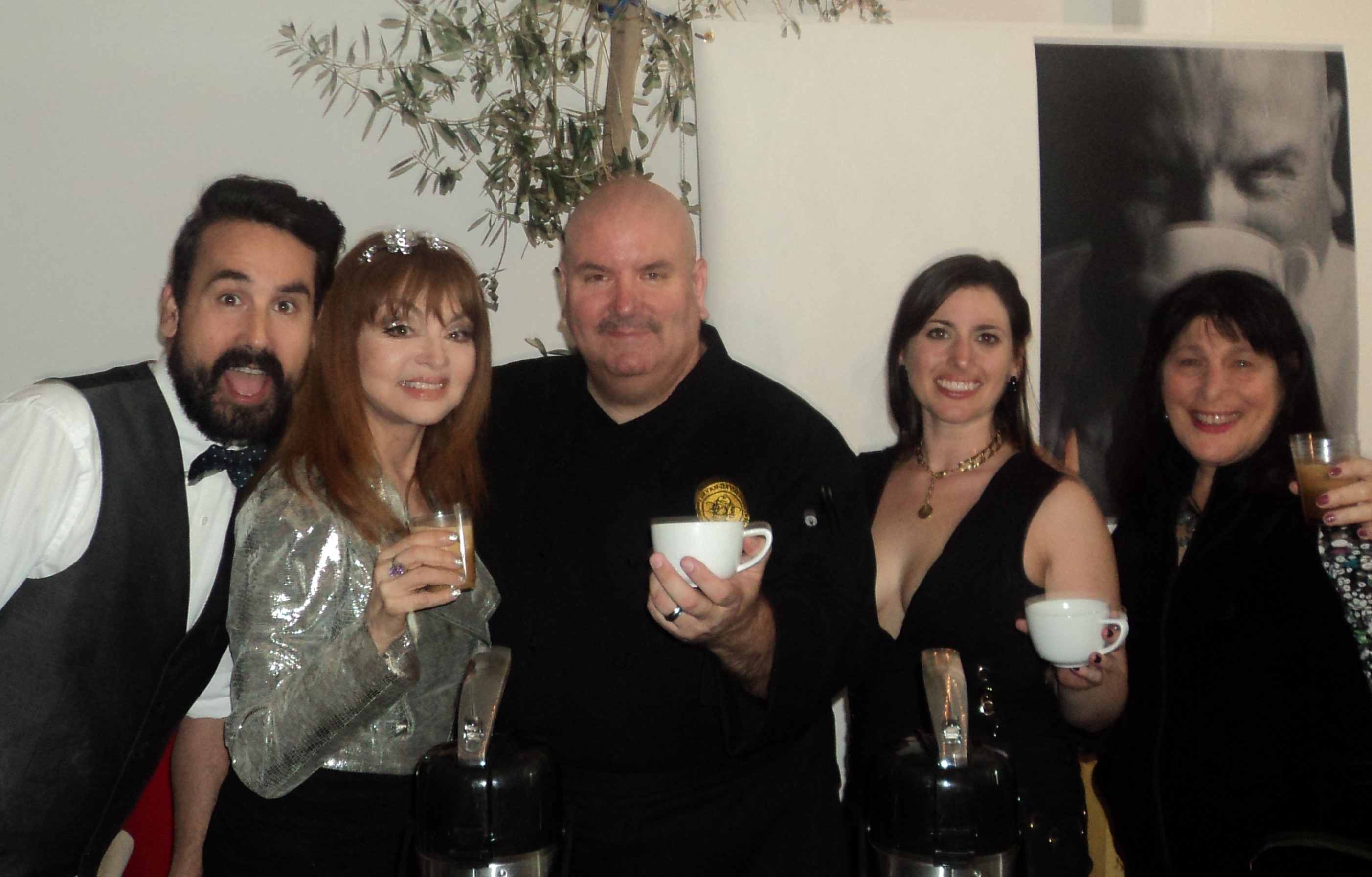 Cup of Luxury Crew Serving Coffee to the Celebrities & VIPs

In the spirit of giving back, guests & sponsors donated unwrapped gifts for young adults (ages 13-18) for a Post-Holiday Gift Drive benefitting 'Wednesday's Child' -- a weekly segment airing on KTTV FOX 11 News, Los Angeles, with Anchor Christine Devine. 'Wednesday's Child' highlights 'harder to place' children in the LA County foster care system who are in need of adoptive families. "In Los Angeles County, alone, there are over 35,000 children receiving child welfare services," says social worker, Professor  William Wong. Bergman always invites 2 foster children to join in on the festivities and experience what it feels like to be treated as a VIP. http://www.foxla.com/wednesdays-child
Gifts and services were provided by:
The Bahamas Ministry of Tourism, Dr. Perricone Hydrogen Water, Vida Emanuel European Day Spa, Isdinceutics, USA, Photo Tee-Shirts, Buywine.com, True Love Skin Care, The Footmate System by Gordon Brush, Rejuvenation in Motion Mobile Med-Spa, Timmy Woods Handbags, Twisted Silver, My Saint, My Hero, Sassy Locks Custom Baby Clothing, The Coffee Chef, Samiah Hinton Designs, FIBRUM Virtual Reality, Sue Wong Couture Gowns & Fragrance, Single Dress, Kaya Di Koko, Single Underwear For Men, Rekorderlig Cider, Handmade Hearts By Hillel, Hint Water, Art Lewin Bespoke Suits & Tuxedos, Spa Girl Vodka, M & R Photo Gallery, Pura D'or Hair Care, Spongelle, Zozo Bean Bakery, Zenful Water and Dr. Perricone Gift Boxes (containing Cold Plasma, Cold Plasma Eye, Cold Plasma Sun-D, The Essential Multivitamin, Super Greens and H2 Elemental Energy.) VIP Gift Bags were also provided by Dr. Perricone.
___________________________________________________________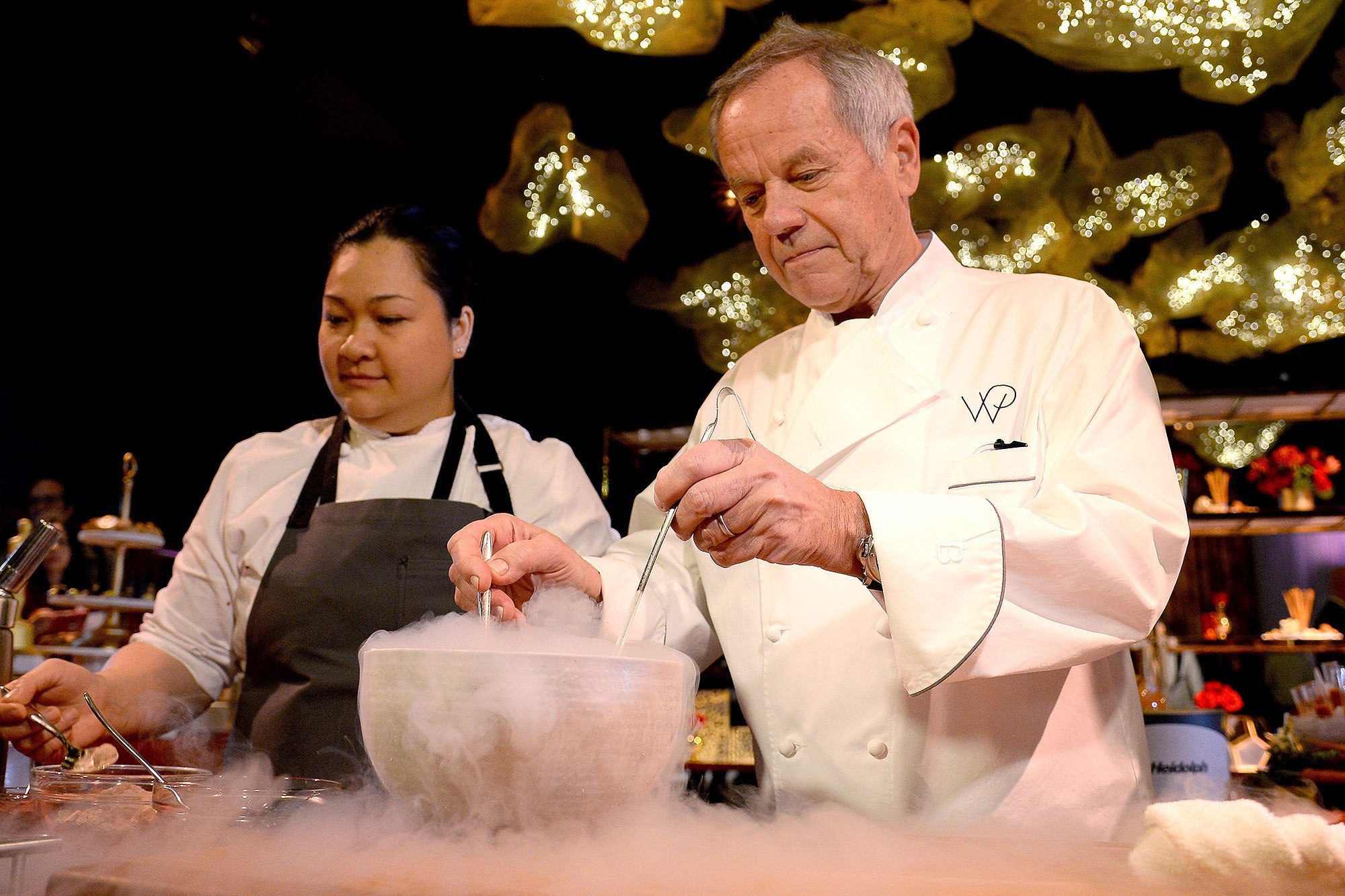 Chef Wolfgang Puck Prepares Recipes for Governors Ball
CHEF WOLFGANG PUCK MENU FOR 89TH OSCAR DINNER
By Bonnie Carroll
Once again Wolfgang Puck will delight celebrities at the Governors Ball with his classic and new menu items for the dinner following the Academy Awards. As with all years, Puck and his culinary army of hundreds are offering special spins on classics, including lobster corn dogs, and carrot juice infused pasta. 50 different courses in total will be presented in this years menu.
Puck will use locally sourced ingredients and sustainable seafood to feed the 1,500 guests who will attend, and will donate all unused prepared foods to Chefs to End Hunger. The Governors Ball is held after the 89th Academy Awards on Feb 26th. The 89th Academy Awards airs live on ABC on Sunday, Feb. 26, with a 7 p.m. ET preshow and 8:30 p.m. ceremony.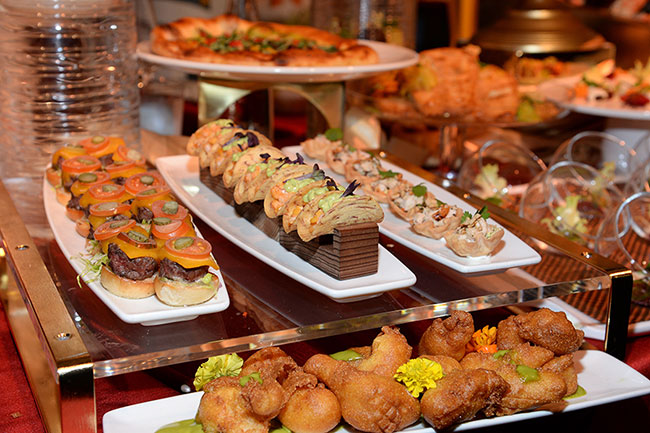 Chef Puck's Small Plates
89th OSCAR FOOD MENU
Savoury Snacks
Classics
Oscar shaped cracker with smoked salmon.
Black truffle chicken pot pie.
Baked macaroni and cheese.
New Dishes
Moroccan spiced Wagyu short rib with parmesan funnel cake.
Taro root tacos with shrimp, mango, avocado and chipotle aioli.
Gnocchetti with mushrooms and cashew cream
Lobster corn dogs
Gold-dusted truffle popcorn and homemade pretzels 
Carrot juice infused pasta.
Salads
Bitter Greens.
Baby beet salad with goat cheese yogurt.
Granola and citrus.
Desserts
Gelato and sorbet
Movie Theatre Flavor Chocolate Bonbons: Goobers, Sour Patch Kids.
Oreo cookie s'more
Vanilla and red velvet waffles
Lava cakes
Takoyaki cake balls
Caramel cappuccino Oscar lollipops.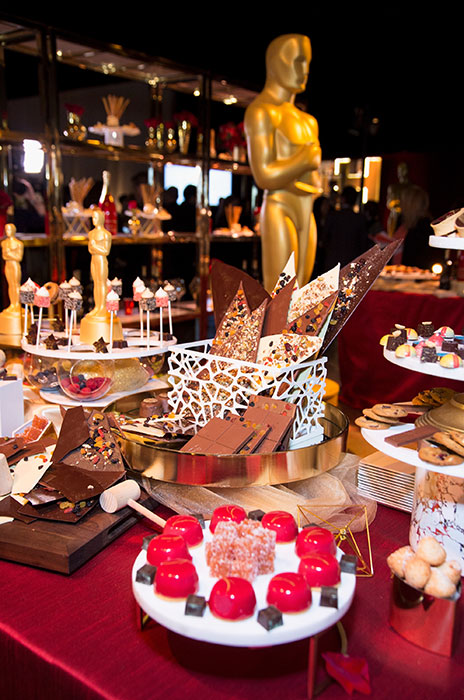 Governors Ball Sweet Endings
Pastries prepared by Kamel Guechida, Monica Ng and Jason Lemmonier.
A favorite Wolfgang Puck Oscar recipe to enjoy at home:
Chocolate Hazelnut Spread
Makes about 5 1/2 cups
1/2 lb shelled raw hazelnuts
9 oz milk chocolate (38% cocoa solids), coarsely chopped
7 oz dark chocolate (65% cocoa solids), coarsely chopped
1/2 cup glucose syrup or light corn syrup
2 cups heavy cream
1/2 to 1 tsp fleur de sel
1. Preheat the oven to 350°F.
2. Spread the hazelnuts in a single layer on a rimmed baking sheet or pan. Place the pan in the oven and roast until fragrant, the skins dark and cracked, and the nutmeats underneath look deep golden brown, about 15 minutes, stirring them 2 or 3 times while they roast. Remove the nuts from the oven and let sit until cool enough to handle.
3. Pour the nuts into the center of a clean kitchen towel. Fold the towel over to enclose nuts completely and then thoroughly rub to dislodge the nuts of their skins. Transfer the skinless nuts to a bowl, carefully shaking the skins from the towel into the trash.
4. When the nuts are completely cooled, put them in a food processor fitted with the stainless-steel blade. Pulse several times to chop them coarsely; then, run the machine continuously until the nuts form a paste. Use a rubber spatula to remove the paste from the processor processor, transferring it to a bowl. Set aside.
5. Place the milk and dark chocolates in a mixing bowl and drizzle with the glucose or corn syrup.
6. In saucepan, warm the heavy cream over medium heat until it reaches a simmer.
7. Pour the simmering cream over the chocolate. With a wire whisk, begin stirring together the melting chocolate and cream in the center of the bowl. As the chocolate begins to blend with the cream, forming a smooth, shiny mixture, stir in more and more chocolate from the sides until the mixture is completely smooth. Add the hazelnut paste and fleur de sel to taste, and continue stirring until the nut paste, chocolate, and cream are completely blended.
8. Spoon the mixture into small, individual serving glasses or bowls or into one or more larger serving containers. Leave to cool until room temperature, then cover with plastic wrap and chill in the refrigerator until ready to serve.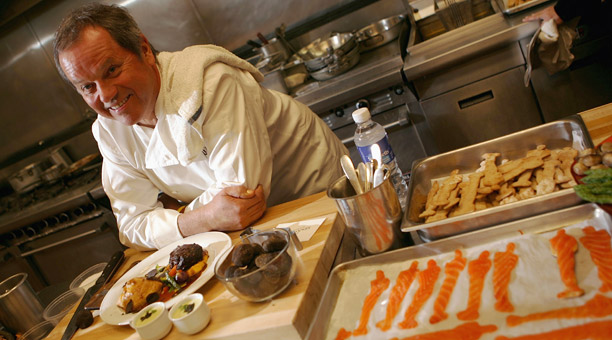 One of the most famous chefs in the world, Wolfgang Puck is also a cookbook author and television personality. His restaurants include Spago in Lost Angeles, CUT in Las Vegas, and The Source by Wolfgang Puck in Washington, DC. To learn more about Puck, go to wolfgangpuck.com.
---