EXECUTIVE CHEF SEAN HARDY WELCOMES BACK
GUEST CHEF ALAIN GIRAUD TO PRESENT HIS
"SIGNATURE TASTING MENU" IN OCTOBER
AT THE BELVEDERE
Giraud Returns to The Belvedere for his Fourth Guesting
Executive Chef Sean Hardy of The Peninsula Beverly Hills' Belvedere restaurant – the only AAA Five-Diamond Award-winner in Los Angeles for 12 consecutive years and recently awarded the "Best of Award of Excellence" by I - welcomes back chef extraordinaire Alain Giraud, formerly of Bastide and currently Four Stars Private Cuisine, for six evenings to present his "Signature Tasting Menu," Monday, October 1st through Saturday, October 6th.
Bon Appetit magazine's Chef of the Year 2002, Chef Alain has created a six-course "Signature Tasting Menu" comprised of his most popular dishes over the years. The feast begins with an Amuse Bouche followed by a Foie Gras Terrine with Black Mission Figs. Maine Lobster with Crispy Tarragon and Fennel Sauce will be followed by Turbot with Green Asparagus, Chanterelles and Hazelnut Emulsion. Roasted Colorado Lamb is served with a Black Olive Sauce and, for dessert, Vacherin, Lavender Ice Cream, Meringue and Strawberries. Finally, a serving of Mignardises.
A Boston native, Executive Chef Sean Hardy's Belvedere menu features modern American cuisine. First choices include: Nantucket Bay Scallops with Baby Leeks, Chorizo, Cannellini Beans, and Roasted Red Pepper Broth; "Beet Salad" of Roasted Beets with Honeycomb, Humbolt Fog Goat Cheese, White Balsamic Dressing and Marcona Almonds; Cornmeal Crusted Calamari with Cherry Peppers, Kalamata Olives and Feta Cheese; Charred Corn and Sweet Potato Bisque with Lightly Smoked Duck. The variety of second choice options feature: Marcona Almond Crusted John Dory with Baby Fennel and Haricot Verts with Green Grapes; Alaskan Salmon with Tri-Colored Cauliflower, English Peas and Yellow Pea Shoots with Mint-Pea Emulsion; Roasted Lamb Loin with Artichoke Chickpea Fritters and Twice-Cooked Eggplant with Harissa Emulsion; "A Vegetarian Tasting" of Coconut Marinated Tofu, Edamame Wontons and Crispy Bamboo Rice Cake with Coconut-Ginger Broth; Line-Caught Sea Bream with Organic Brown Rice, Shitake Mushrooms and Ruby Grapefruit, a signature dish at the Peninsula Tokyo which opened on September 1st, and a choice of several Harvey's Guss Meats and Pineland Farms Natural Steaks all served with a Mini Twice Baked Potato, Ragout of Summer Vegetables, Heirloom Baby Tomatoes, Peppercorn Sauce and Truffle Hollandaise.
This October promises Belvedere guests an unforgettable culinary experience in a luxurious setting with incomparable service. Reservations are available from 6:00 to 9:30 pm. Chef Alain Giraud's Prix Fixe "Signature Tasting Menu" is $125, and with wine pairings, $175. Please contact The Belvedere at (310) 788-2306 for reservations.
Situated in the heart of Beverly Hills, The Peninsula provides 196 luxuriously appointed rooms, including 36 suites and 16 private villas nestled among lush tropical gardens. The cutting edge Peninsula Spa, twenty-four hour room valet and housekeeping service, world premier in-room technology, deluxe marble bathrooms, fully equipped Business Center and courtesy local chauffeured Rolls Royce service are just a sampling of the many complimentary features and services offered by the only hotel in Southern California to earn both the AAA Five Diamond and Mobil Five Star awards for fourteen consecutive years.
The Peninsula Beverly Hills is managed by The Peninsula Hotels which operates luxury hotels in key gateways of Asia and the USA: The Peninsula Hong Kong; The Peninsula New York; The Peninsula Chicago; The Peninsula Beverly Hills; The Peninsula Bangkok; The Peninsula Beijing, The Peninsula Manila, The Peninsula Tokyo and The Peninsula Shanghai (2009). The Peninsula Hotels is a division of The Hongkong and Shanghai Hotels, Limited.

---
Legendary Trader Vic's Redefined for Las Vegas
World-Famous Restaurant To Open On The Strip at Planet Hollywood Resort Casino
With a rich and event-filled history dating back to 1934, Trader Vic's is one of the pioneers of American culinary folklore. As the inventor of the Mai Tai and the first to import Polynesian dishes and décor to the United States, Trader Vic's defined an era with libations and cuisine that "transported its customers to the tropics" – an experience that placated generation after generation of customers.
Scheduled to open in early October at the Miracle Mile Shops inside Planet Hollywood, the storied brand, which is currently experiencing a global resurgence, will be re-invented for Las Vegas with new restaurant design elements and new island-inspired, Euro-Asian-Polynesian cuisine to go along with its featured award-winning dishes and its world-famous "shared" cocktails.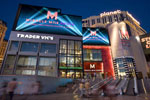 "There are very few culinary icons like Trader Vic's — its legacy in the restaurant world is unmatched," said Doc Wiener, founder of DW Enterprises, the developer of Trader Vic's Las Vegas and other top Las Vegas nightclubs and restaurants.
Spread over 15,000 sq. ft., Trader Vic's Las Vegas will be unlike any of the other Trader Vic's found in the United States, Europe, the Middle East, and Asia. Instead, the Las Vegas location will include three separate dining and entertainment venues featuring a ground-level restaurant and Strip-side patio that opens onto Las Vegas Boulevard and a second-level Tiki Club-ultra lounge, both providing customers with panoramic views of the Bellagio Fountains, the Eiffel Tower, and City Center.
Although inspired by Trader Vic's famed tropical island motif, Trader Vic's Las Vegas will build upon the signature Polynesian décor of towering wooden tikis and amplify the tropical theme with two separate DJ booths, a 20-foot outdoor bar and lanai surrounded by palms, thatch, a sweeping shingled roof, and an upstairs Tiki Club-ultra lounge.
Over the years, Trader Vic's garnered international acclaim as a food and hospitality pioneer by introducing new audiences to unique foods, careful preparations, and welcoming service. By expanding internationally, Trader Vic's became perhaps the first upscale American restaurant concept to go overseas with its first location abroad over 43 years ago.
"We believe Trader Vic's reputation as a sophisticated yet fun and affordable dining experience perfectly suits tourists and Las Vegas locals, both of whom we believe will appreciate the world-renowned cuisine that features dishes from Europe, Polynesia, Asia, and the Americas and the original libations that you can only find at Trader Vic's," Wiener added.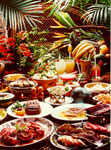 "We are seeing a great resurgence in the Trade Vic's brand, not only around the world, but here in the United States," said Robert L. Davies, President of the Trader Vic's Restaurant Group. "Many of our loyal guests grew up with Trader Vic's and have fond memories of our restaurant and the Las Vegas location can carry on the legacy of the Trader as we share it with new and old friends alike from around the world," Davies added. In recent years, nostalgic brands such as the Playboy Club, the House of Blues, and Studio 54, to name a few, have reached new markets and have proven to transcend their original brand position in Las Vegas.
"Part of the magic of Trader Vic's is its ability to temporarily transport our customers to far distant and imaginary shores," said Bill Tremper, Vice President of Operations of DW Enterprises. "If you're visiting Las Vegas, you can take a vacation within a vacation and indulge upon the food, service, escapist ambience that is uniquely Trader Vic's," added Tremper.
Construction of Trader Vic's Las Vegas is currently underway at the north side of Planet Hollywood and is scheduled to open in early October 2007.
About Trader Vic's Las Vegas
Owned and operated by DW Enterprises, a Las Vegas-based development group led by entrepreneur Doc Wiener, Trader Vic's Las Vegas is positioned to be the franchise's premier restaurant. Steeped in a rich history as one of the world's most recognized culinary experiences, Trader Vic's Las Vegas builds upon a tradition that dates back to 1934 when Vic "The Trader" Bergeron, a San Francisco Bay Area cuisine pioneer, founded his first restaurant. Mr. Bergeron based his original Trader Vic's on the simple premise: "an escape from ordinary life." He went on to create an illusion that one had fled to a tropical island. From then on it became a tropical restaurant and bar, which specializes in serving world-famous island cuisine and tropical cocktails inside a refined exotic atmosphere. Trader Vic's Restaurant Group now includes an expanding collection of upscale, company-owned and franchised restaurants steeped in island-style service and atmosphere, stretching from the United States to Europe, the Middle East and Asia. Incorporating different cultures from around the world, Trader Vic's brand of hospitality has garnered international acclaim for introducing unique foods, careful preparations and welcoming service, as well as for inventing exotic, crowd-pleasing drinks such as the world-famous Mai Tai. Today, Trader Vic's has become a world-renowned corporation in the restaurant business with over 30 restaurants in 22 cities around the globe. For more information, visit www.tradervicslv.com.
---
TED, ROCCO & JULIA BRING A RECIPE FOR GOOD TASTE
Three Celebrity Chefs to Grace the Festival's Cooking Stage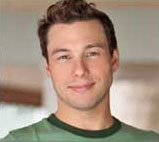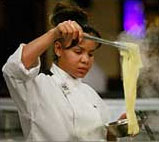 Description:
Big fan of cooking shows like Top Chef, The Restaurant and Hell's Kitchen? Well, dust off those chef's hats, Atlanta, and head to this year's Taste of Atlanta cooking stage to see the three local and national celebrity chefs of those popular programs live! Ted Allen, Rocco DiSpirito and Julia Williams will be showing off their culinary gifts throughout the weekend to help make Taste of Atlanta a food festival staple in any food-lovers diet.
Ingredients:
1 carafe of Ted's wine-food pairing expertise
1 smorgasbord of Rocco's recipe ingenuity
1 ladle of Julia's passion and rare talent
Interest in seeing your favorite chefs work their magic, to taste
Directions:
1. Preheat anybody's imagination to a scorching 425° in preparation for Ted Allen's cooking demonstration, because this guy is on fire. Best known for his role as the food and wine specialist on the Emmy Award-winning hit Queer Eye for the Straight Guy and also currently appearing regularly as a judge on Top Chef and the Food Network's Iron Chef America, Ted Allen will be hosting Robert Mondavi Private Selection's Crush in the City at Taste of Atlanta 2007. Since Ted serves as the Robert Mondavi Food and Wine Ambassador, he will be offering his vast knowledge of pairing wine with food to help sharpen anybody's wine proficiency and entertaining skills.
2. Combine diverse ingredients together in preparation for celebrated chef Rocco DiSpirito's cooking demonstration and book signing because this Italian-American chef has a penchant for crafting inventive multi-cultural recipes. Rocco DiSpirito's passion for cuisine began at the very young age of 11, and he has never looked back. He ran the critically acclaimed 3 star Union Pacific, was named one of Food and Wine magazine's "Best New Chefs," and was the first chef to grace the cover of Gourmet Magazine as "America's Most Exciting Young Chef." Rocco has authored three cookbooks, won the James Beard award for Flavor and starred in the 2003/2004 hit series The Restaurant on NBC. He has since published Rocco's Italian American with his mother, as well as 5 Minute Flavor and is currently launching Rocco's Real Life Recipes, Flavor for Everyday. Be sure to take this unique opportunity to watch Rocco at the cooking stage and meet him at the CBS 46 Tent for a book signing.
3. Scattered, smothered or covered - former Waffle House short-order cook turned Hell's Kitchen contestant and celebrity chef, Julia Williams, can help serve this successful recipe any way it is desired. Although she did not win the cooking competition, Julia can "stand the heat" and is currently working at Ocean 66 in College Park, GA. While Julia has not had any formal culinary training, her passion and natural talent in the industry is undeniable and her dream to own her own restaurant is in the making. Join Julia at Taste of Atlanta to see a truly inspirational celebrity chef bring intensity and fervor to the cooking stage.
Serves/makes:
A tasty and educational treat for all Taste of Atlanta patrons. Bon appetite!
Taste of Atlanta is a 2-day outdoor food festival held throughout the streets in Atlantic Station on Saturday and Sunday, October 13 and 14, 2007. The event will feature more than 70 of the city's best restaurants, live cooking demonstrations from national and local celebrity chefs, a Wine Experience at Ten Pin Alley, entertainment and much more! For more information visit www.tasteofatlanta.com.
---
INAUGURAL AMERICAN CHEESEMAKER AWARDS CELEBRATES
THE COUNTRY'S ARTISAN CHEESE INDUSTRY
Southern California's First Comprehensive Cheese Event Debuts this November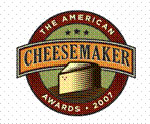 Cheesemakers, winemakers and specialty food purveyors from across the country are preparing for the premiere of the American Cheesemaker Awards, November 15-18, 2007, at the Fairmont Newport Beach in Orange County, California.
The inaugural four-day celebration is the first culinary event of its kind in Southern California and will feature cheese, wine and gourmet food tasting; cheese-inspired classes and seminars presented by industry experts and renowned chefs; and an awards ceremony and gala.
"This is a very exciting occasion," says Chef Azmin Ghahreman, chef/owner of the popular Sapphire Laguna in Laguna Beach and visionary creator of the American Cheesemaker Awards event. "It is an extraordinary opportunity. People can come together not only for the pleasure of tasting fine artisan cheeses and wines from around the country, but also to learn about and experience new culinary adventures. I hope this event will enjoy many successful years to come," continues Ghahreman.
The festivities begin with judging on Thursday, November 15. Cheese experts, chefs, food critics and culinary media, will use a blind tasting process to taste and rate some of America's top artisan cheeses. Winners will be presented at the American Cheesemaker Awards Dinner, which is open to the public, on Friday, November 16, after a day of exclusive, business-to-business trade events.
On Saturday and Sunday, November 17 and 18, 11 a.m. to 4 p.m., Southern California gourmet food enthusiasts and culinary elites will sip wines and savor cheeses and other fine foods at the Cheese Tasting. Cheese aficionados can also vote for the American Cheesemaker Awards People's Choice Awards, place holiday cheese orders and attend special culinary demonstrations at the Cheese Academy, where cheesemakers, industry experts and celebrity chefs will conduct exclusive cheese-inspired classes, featuring wine pairings, cooking tips and even more tasting.
Daily admission is $75 per person and includes entry to the tasting and one Cheese Academy class. Pre-sale tickets purchased before October 15th are $65 per person. Group rates are also available. To purchase tickets, visit www.cheeseawards.com.
About American Cheesemaker Awards
Poised to be one of the most comprehensive cheese events in the country, the American Cheesemaker Awards honors some of the country's top artisan cheeses. Cheesemakers, winemakers and gourmet food purveyors connect with other specialty food professionals and Southern California culinary enthusiasts during a four-day, cheese-inspired celebration, featuring tastings, cooking demonstrations, and an awards ceremony. For more information, visit www.cheeseawards.com.
---
STEP RIGHT UP- COME ONE COME ALL
Coney Island Takes Over 43rd Street
The Brooklyn Diner USA (at 43rd street and Broadway) will be bringing the thrill and tantalizing tastes of Coney Island to its Times Square location on September 28th from 6 to 8pm.
The Brooklyn Diner USA famous for a menu that encompasses the variety of ethnic dishes found in the borough of Brooklyn, is introducing it's Coney Island Seafood bar at the 43rdt street location on the 28th. Tuesday night's event will include talent straight from the side-show – Fire-eaters, Jugglers, Mermaids and more.

The new seafood bar includes a large selection of broiled and fried seafood, as well as the famously fresh Lobster Roll and other classic Coney Island fare. To celebrate the new menu additions, the Brooklyn Diner will offer a Coney Island Sampler Platter – Fried Shrimp, Fried Calamari and Fried Scallops all to washed down with a flight of Shmaltz Brewing Companies finest handcrafted beers, including their brand new Coney Island Lager (6 oz each) all for the very low price of $23.95, available the entire week!
"We are thrilled to be able to bring some of the excitement (sideshow talent) that Coney Island is famous for. We want to honor the tradition, culture, and heritage of Coney Island that we all loved as kids," says owner, John Fireman. "And if you weren't fortunate to have that as a part of your childhood, now is your time to experience it on 43rd Street."

For those city dwellers who couldn't make it the Mermaid Parade on the boardwalk on June 23rd – this is the time to get catch a glimpse of those elusive sea-creatures. The beautiful and curvaceous mermaids of Coney Island will be serving as hostesses on opening night.

---
KUDOS FOR VIA MAESTRA 42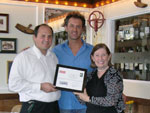 Bonnie Carroll, publisher/editor of Life Bites News, presented Renato Moiso and Dante Sigismondi with a special award for their recent successful Abruzzo Week Celebration crea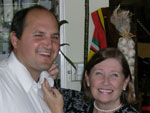 ted to inform Santa Barbara patrons on the history, culture, food and wine of Abruzzo, Italy. They were also sent a special letter of thanks from the Italian Government Tourist Board, Italian Travel Promotion Council, and Eurofly Airlines. Sigismondi was presented a sterling silver "Abruzzo" lapel pin from the region for his support; his family sent authentic recipes from the region to be reproduced for the event. For information on Abruzzo visit: www.italiantourism.com.