CULINARY COUP  .  .  .
CAFE KOR LOCAL FAVORITE IN BUDAPEST by Bonnie Carroll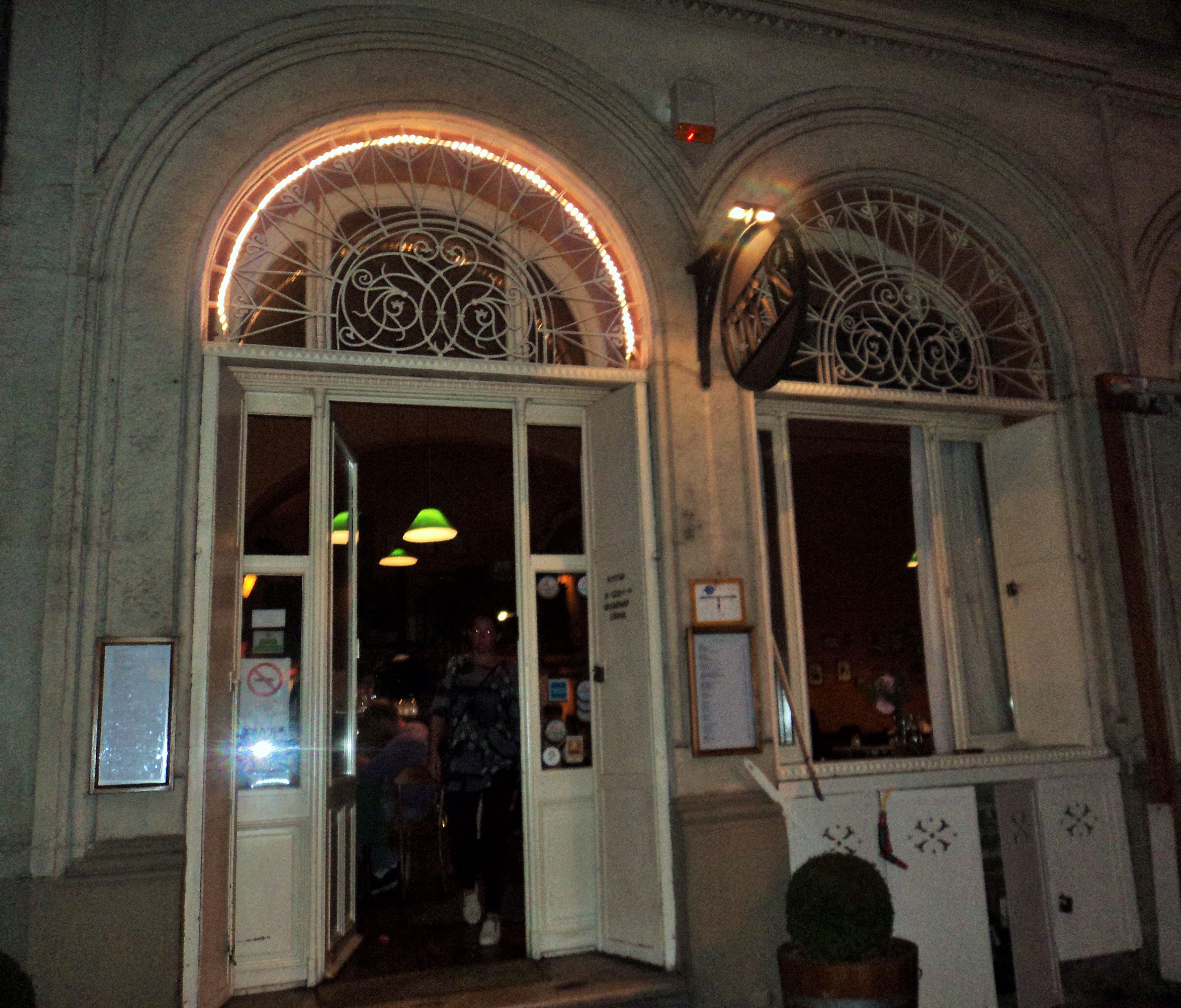 Cafe kor Entrance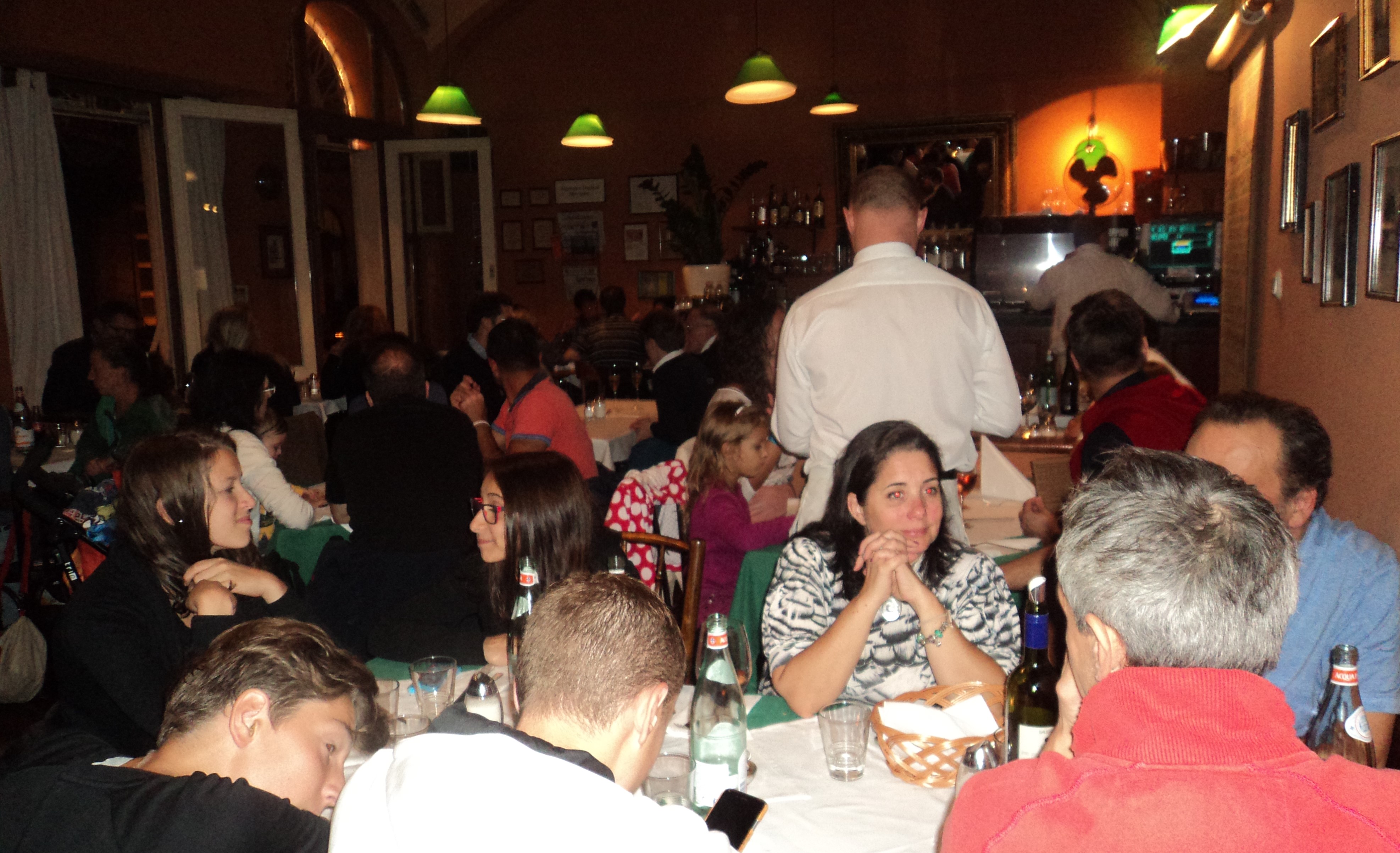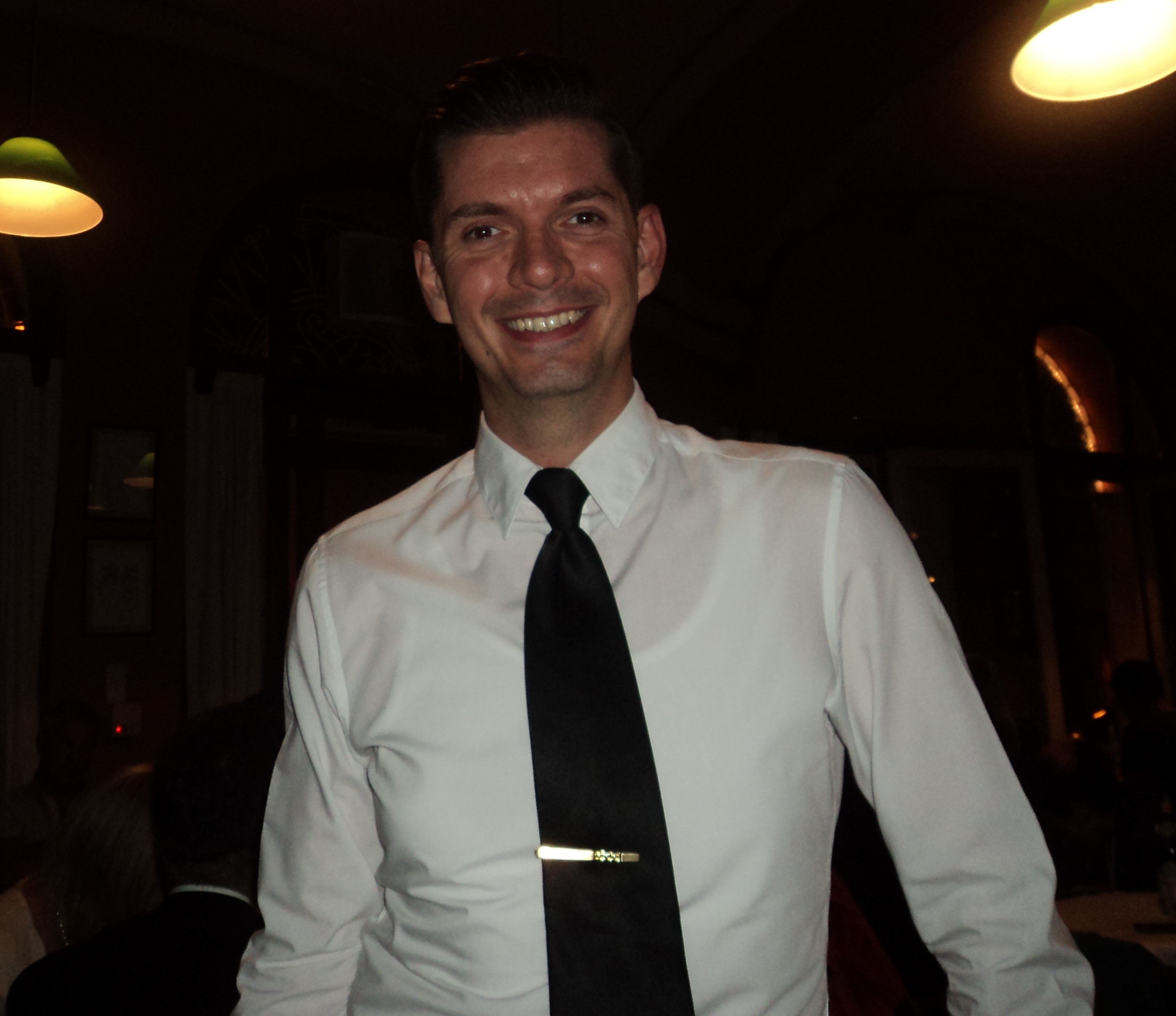 A special experience not to be missed on a trip to Budapest Hungary is the award winning Cafe Kor. If you like to mingling locals in cities you visit you know you will find them at their favorite restaurants.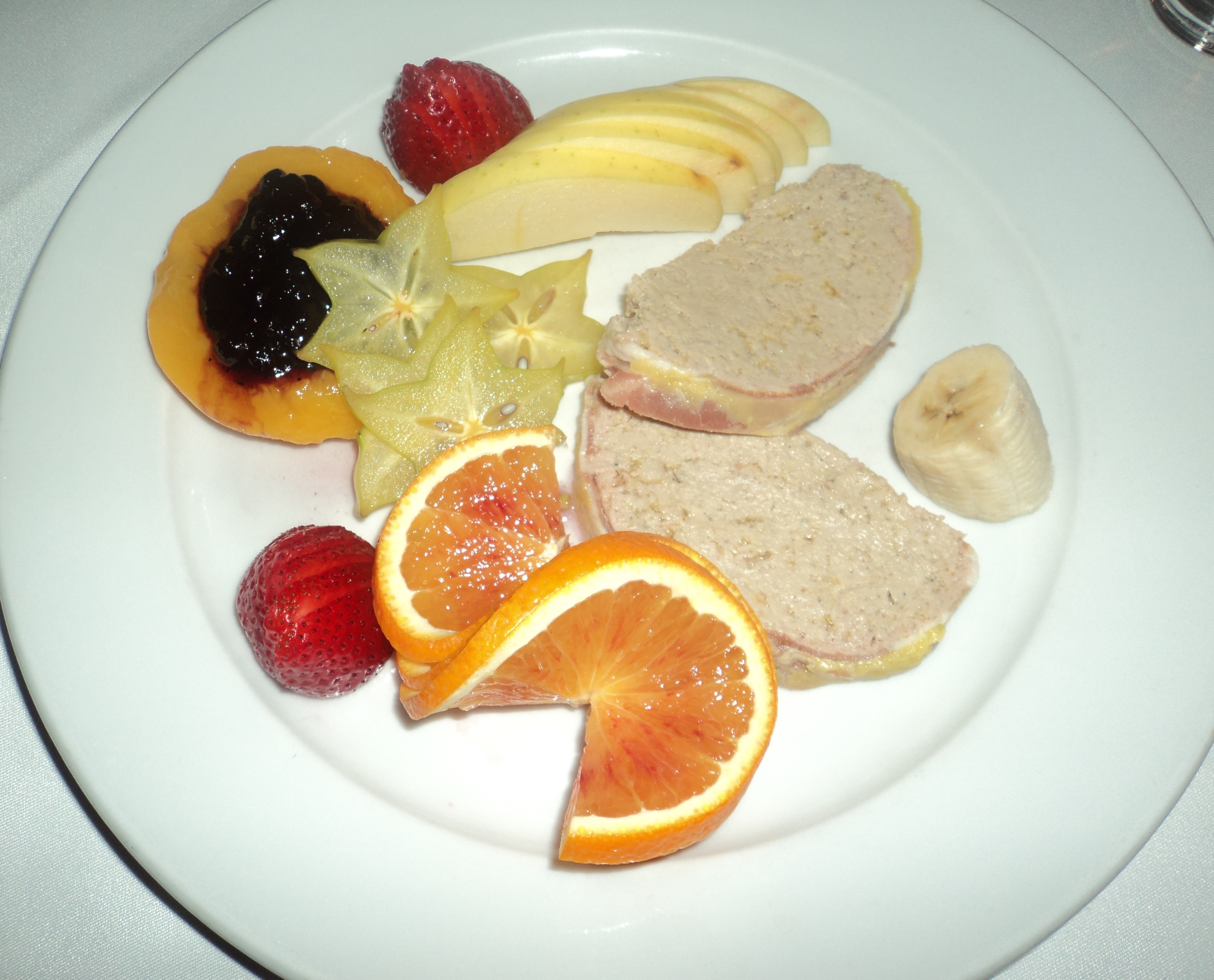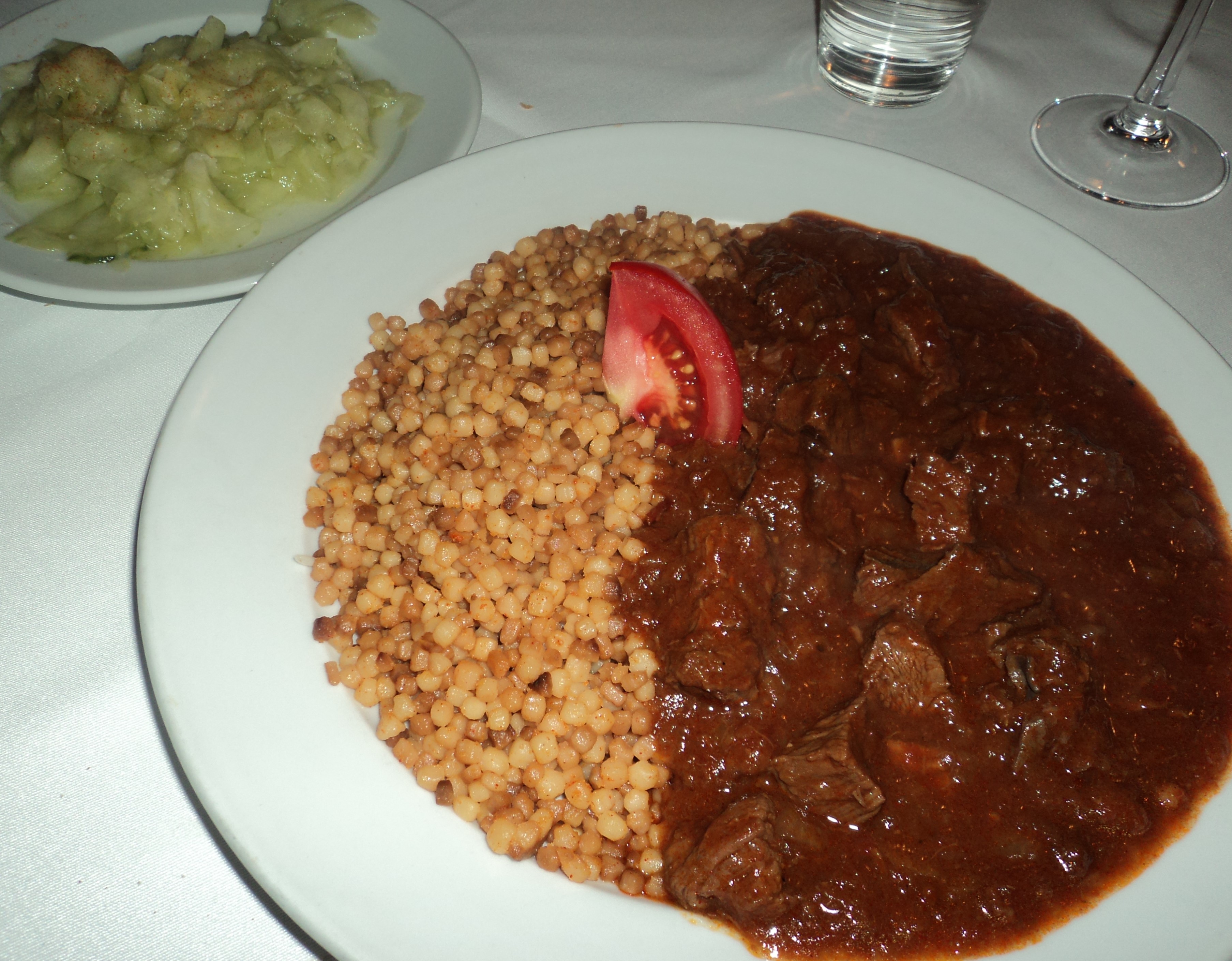 The atmosphere is warm and friendly at Cafe Kor, the plates and wines are simply fantastic. I'm still thinking about the Hungrian Goulash with Cous Cous served with pickled cucumbers I enjoyed there. The appetizer was a unique pate and fruit followed plate, followed by a fresh green salad. Dessert was a fantastic chocolate, cake and whipped cream sweet ending.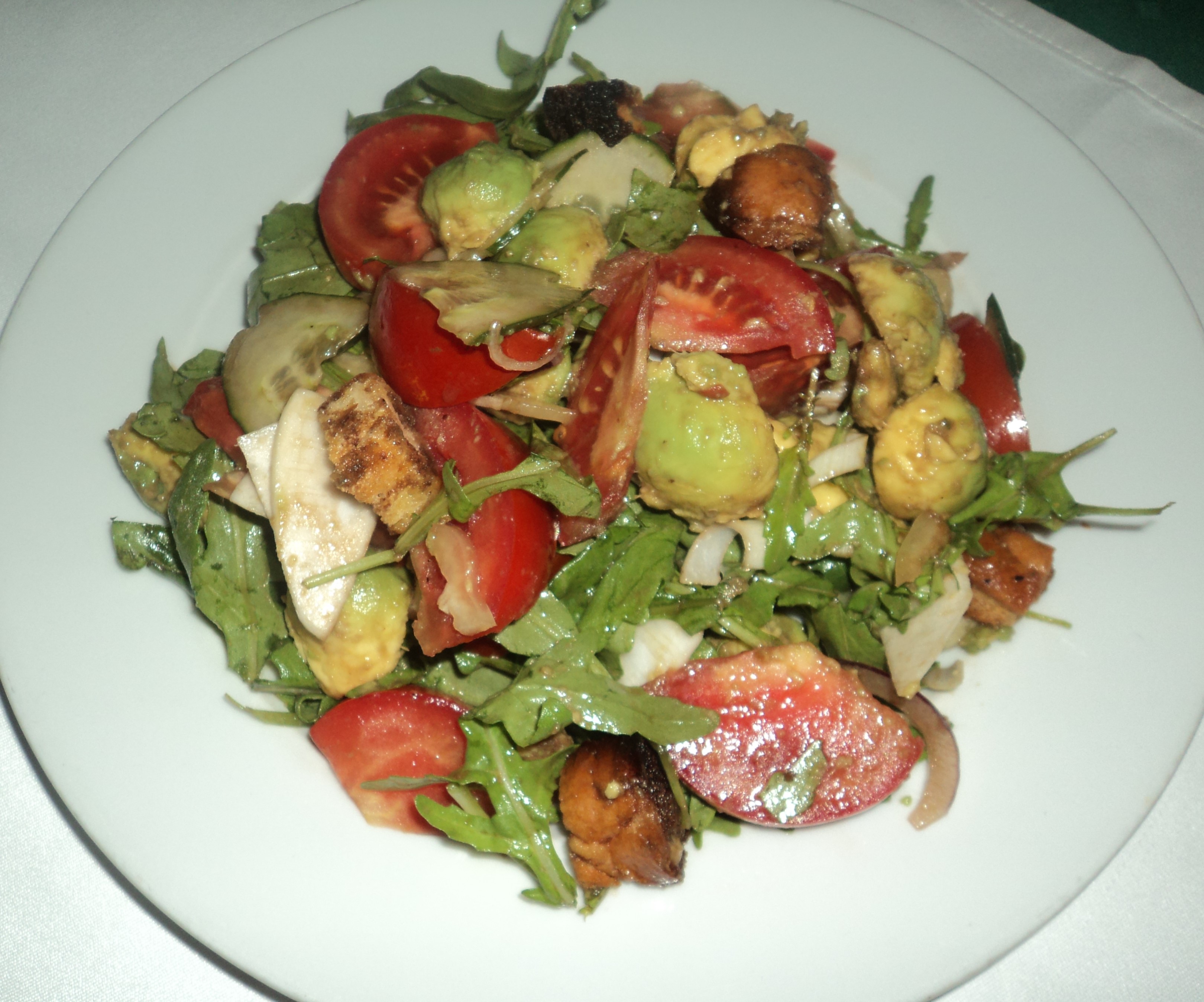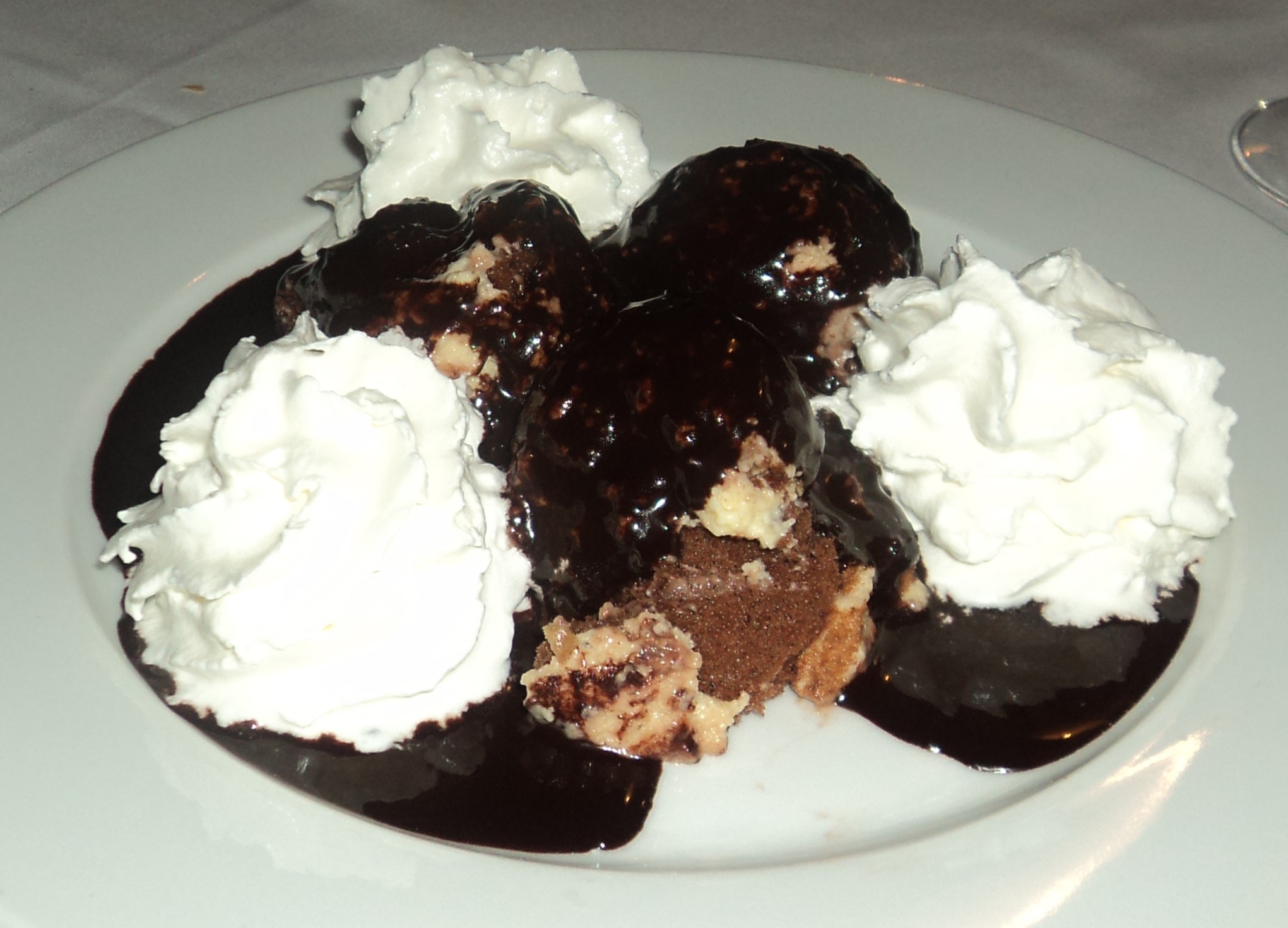 Cafe Kor is a family run Hungarian restaurant in Budapest where you will find primarily local families and couples enjoying dinner, along with a few lucky guests, savoring original recipes of outstanding Budapest favorites. They have some street side seating that looks great for people watching.
Many web listings show top cafes in Budapest, but I can tell you this cafe wins awards for their amazing taste of Budapest menu and is worth a visit. Email them in advance to secure a reservation. Prices are reasonable, the staff are wonderful. The overall experience is excellent! www.cafekor.com.
__________________________________________________________________
RESTAURANT NEWS & OPENINGS ....
ITALIAN BURGER WITH PANACHE AT PISTOLA
Critically acclaimed Chef Vic Casanova has made himself a household name with his handmade, authentic pastas at his premier Los Angeles restaurants, Pistola and Gusto. Now, he is adding a burger to Pistola's menu for the first time. The Pistola Gold Label Burger is a premium patty with Fontina, Bacon, Arugula, Onion & Black Truffle Ketchup stacked between a sesame seed brioche bun, adding an extra flair to the modern Italian steakhouse.
Joining a menu of housemade pastas, steaks & chops and fresh seafood, the burger adds an American touch to Pistola. A nostalgic tribute to Italian comfort food, Chef Casanova creates each dish at Pistola with innovative twists, filled with the highest quality and freshest ingredients from all over Italy and Los Angeles.
Pistola, 8022 W. 3rd St. LA 323-951-9800
____________________________________

89AGAVE OPENS IN UPTOWN SEDONA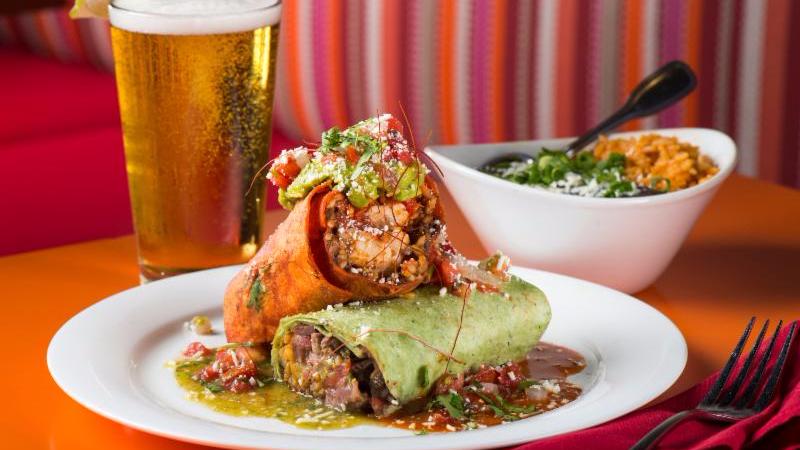 IMH Financial Corporation, the ownership group behind L'Auberge de Sedona and the Orchards Inn, is proud to announce 89Agave along Highway 89A in Uptown Sedona, bringing Sonoran Mexican cuisine and 100 percent blue agave cocktails to locals and visitors. The new 89Agave occupies the space fromerlyowned by IMH.
The 89Agave opening comes months before L'Auberge de Sedona completes its culinary renewal.
89Agave is located at 254 N. State Route 89A open daily for lunch & dinner.

11-9 p.m.

  please visit www.89agave.com or call

 

(928-282-7200).

 
_________________________________________________________________________
Top Chef Comes to Santa Barbara
 

Top Chef, the popular reality competition show based on culinary skills, will be coming to Santa Barbara to film during their next season.
Bravo Media, the company who hosts the Emmy and James Beard Award-winning show on network television, stated Season 13 will take a road trip through California highlighting iconic destinations across the Golden State. Partnered with Visit California, they intend to start filming this spring with stops planned in San Francisco, Oakland, Santa Barbara, Los Angeles, Palm Springs area, and San Diego.
"The entire food landscape has transformed in the 10 years since 'Top Chef' first launched," said Shari Levine, Executive Vice President, Current Production, Bravo Media.  "What better way to explore where it all started then to head out to California, one of the top culinary destinations in the world, for an unprecedented six-city expedition."
Caroline Beteta, president & CEO of Visit California adds, "The Golden State truly is the 'land of wine and food.' California is the ultimate destination and viewers will see first-hand the abundance and diversity of the state's fresh produce offerings, world-class chefs and renowned dining experiences within our iconic cities, wine regions and agricultural communities."
Production begins this spring with host Padma Lakshmi, head judge Tom Colicchio as well as judges Gail Simmons and Richard Blais. The competition will also feature California-based chefs, culinary stars and celebrities as guest judges throughout the season. 
---