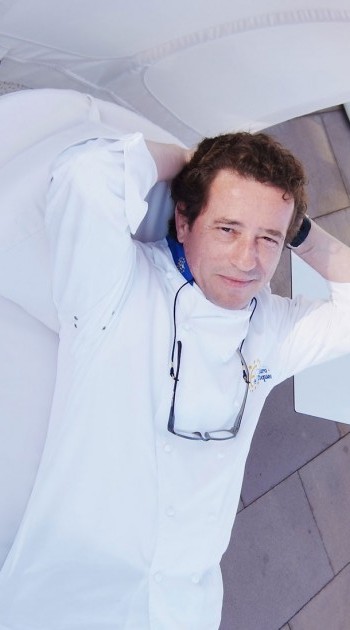 After 25 years as a premium gourmet address on the island we want to try something new. We do not have to prove anything to anybody and relinquishing the Michelin star is in reality the start of something new. The demand for star gastronomy has decreased over the past few years – both internationally and on Majorca and we are adapting to this development. It is my personal wish to demonstrate my skills in a more liberated atmosphere. My focus has always been the product itself and it has also been a dream of mine to prepare and present fish in its pure form. We want our new restaurant to have a Spanish flair that is casual and enjoyable at the same time.  In addition, and as you already know, we are always good for a surprise. I am really looking forward to putting this new concept into practice.
Mallorca Spain - Tristan Resturant
---
PASCAL VIGNAU NAMED EXECUTIVE CHEF FOR THE HILTON CARLSBAD OCEANFRONT RESORT & SPA, OPENING THIS SUMMER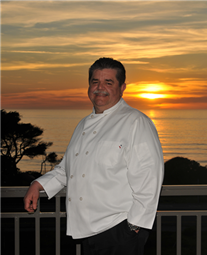 Acclaimed French chef Pascal Vignau has been named executive chef of Hilton Carlsbad Oceanfront Resort & Spa, set to open this July directly across from Southern California's Carlsbad State Beach.  His appointment follows an extensive search to fill the resort's culinary leadership position, and his role will encompass hotel dining at Chandler's Restaurant & Lounge as well as room service, banquets, weddings, group events and catering.
Bob Moore, general manager of the Hilton Carlsbad Oceanfront Resort & Spa, welcome's Vignau's arrival as the hotel moves within a few months of its unveiling. "Pascal Vignau is a stellar addition to our growing team," said Moore.  "His creative leadership and updated comfort menus promise to make Chandler's Restaurant the area's most approachable, enjoyable new dining experience. We look forward to sharing Vignau's very appealing cuisine with our resort and restaurant guests, with upcoming brides and event planners, and with our neighbors in the surrounding community."
Born in France, Pascal Vignau joins the Hilton Carlsbad Oceanfront Resort & Spa following eight high-profile years as chef/owner of Savory Casual Fare, one of San Diego County's top-rated restaurants and widely celebrated for its casual international menu and quaint bistro setting. Prior to founding Savory, Vignau was executive chef for Four Seasons Aviara Resort in Carlsbad, which offered San Diego County's only AAA Five Diamond restaurant during his tenure. He has also designed and directed culinary operations for Four Seasons and Regent properties in Chicago, Buenos Aires, Jakarta, Uruguay and California, where he led the renowned team of chefs at Four Seasons Hotel Los Angeles at Beverly Hills.  Vignau's appealing style has also been enjoyed at the AAA Five-Diamond French Room in Dallas, the legendary Hotel Negresco in Nice, France, the Hermitage in Monte Carlo and Hotel de la Paix in Geneva, Switzerland.
Passionate about food that is both comfortable and approachable, Pascal Vignau specializes in simple yet contemporary international and home-style cuisine. "I look forward to presenting the next generation of 'Simple Food, Simply Prepared' at Chandler's Restaurant," said Vignau.  "With our spectacular oceanfront setting, I can think of no better place to introduce a major new restaurant for San Diego County – and I'm excited about the beautiful wedding and event dining offerings also planned for the resort.  With ocean views available from much of our 25,000 square-feet of indoor and outdoor meeting space, it will be a pleasure to present visually stunning dining experiences for our corporate groups and brides."
---