CULINARY COUP   .   .   .

CAULIFLOWER GRATIN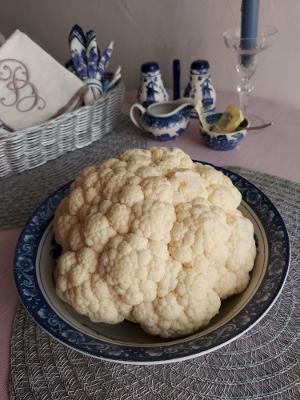 An easy and delicious fall or winter dish made with cauliflower that the whole family will love. Most ingredients were purchased at Trader Joe's or Bristol Farms.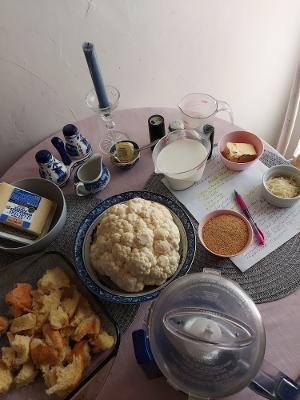 INGREDIENTS:
2 1/2 slices of Brioche bread, torn into small pieces

2 tablespoons grated Parmesan cheese

3.5 tablespoons butter

1/4 cup all-purpose flour

2.5 cups milk

1 large head cauliflower, cored and cut into small pieces

salt and ground pepper to taste

3.5 ounces Gruyere cheese, grated
Directions:
Preheat oven to 350 degrees.
In a food processor, combine bread and Parmesan. Pulse until coarse crumbs form, about 3 to 4 times; set aside.
In a large saucepan with lid, melt butter over medium heat. Add flour; cook, whisking for 1 minute. Slowly add in milk.
Add cauliflower, and season with salt and pepper. Bring to a boil, then reduce to a simmer. Cover, and cook until cauliflower begins to soften, approximately 5 minutes. Remove from heat; slowly stir in Gruyere.
Pour entire mixture into 2-quart baking dish, sprinkle with breadcrumb mixture. Cover with foil and bake until cauliflower is easily pierced with a fork, about 20 minutes. Remove foil, bake until breadcrumbs are golden and brown, about 20 additional minutes.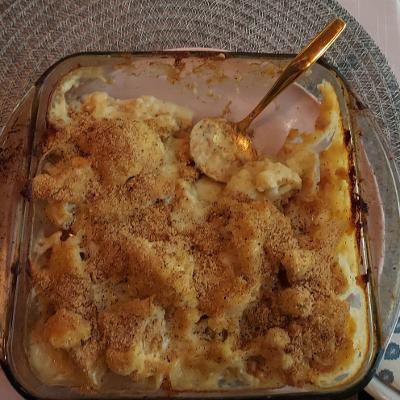 Recommend serving with pork chop entrée and organic applesauce.
_____________________________________________________________
California restaurants sue to recover regulatory fees, saying they saw no payback under COVID restrictions
Photograph: Shutterstock The Pantry Los Angeles
Restaurants in five counties of California have sued to recover the permitting and tourism fees they paid while their operations were restricted by government directives aimed at combatting COVID-19, saying they were denied the benefits, according to the group's legal representative.
The fees targeted in the actions include what the operators were assessed by the state and local governments for health permits, liquor licenses and other regulatory charges, as well as mandated contributions to various tourism-promotion funds. The plaintiffs allege they should not have been charged for services and privileges that were of no use to them while their dining rooms were closed or operating at reduced capacities, said their counsel, the law firm Kabateck LLP.
Kabateck said the plaintiffs are acting in concert and intend to have their complaints certified as a class action. Operators in three more counties are about to join their ranks, according to the firm. 
"Restaurant owners are obligated to pay these government fees just to operate, yet the same government entities who have collected those fees have forced these businesses to close their doors or drastically restrict operations due to the pandemic," said Brian Kabateck, an attorney with Kabateck. "We simply want the government to return those fees to those restaurants who followed the law and closed."
The firm indicated in the announcement that the actions have the support of the California Restaurant Association (CRA). "Easing fees would help enable establishments to stay open and keep vulnerable workers employed," it quotes Jot Condie, EVP of the CRA, as saying about the recovery effort.
The restaurants that filed suit are located in several of California's most populated areas, including Los Angeles, San Diego, Monterey, Sacramento and Orange Counties.  Their law firm said actions will soon be filed by establishments in San Francisco, Fresno and Placer Counties.
The suits are the latest examples of operators pushing back on government efforts to re-shut dining rooms and lower indoor seating capacities as brakes against the current surge in new COVID-19 infections. A group of restaurateurs and bar operators in Illinois, for instance, have pledged to defy recent directives from Gov. Jay Pritzker to suspend dine-in service in six of 11 regions that were set up to track and address the pandemic on a more localized basis. They have formed a private Facebook group dedicated to that civil disobedience.
Restaurants and bars in a number of other areas have also turned to county and state courts in hopes of thwarting renewed restrictions on their operations. Tavern owners in Wisconsin, for instance, brought a legal action that resulted in a judge temporarily staying an order from state health officials to cap restaurants' dine-in capacities at 25% of the seating. Tavern owners in Arizona unsuccessfully sued to prevent Gov. Doug Ducey from halting bars' indoor service.
Restaurants and bars in Pennsylvania had worked with the state legislature in a failed attempt to curb Gov. Tom Wolf's ability to set capacity limits. The Democratic governor subsequently offered to help the state's operators by suspending their liquor licensing fees for 2021, a measure Wolf said would save the industry $20 million.
The effort drew a mixed reaction from the Pennsylvania Restaurant and Lodging Association (PRLA). "While our industry desperately needs support, these olive branches will not sustain businesses that are still reeling from closures, shrinking revenue, and well-intended but ineffective mitigation efforts unnecessarily targeting restaurant operators," association CEO John Longstreet said in a prepared response.  "For example, the $20 million in licensee fee waivers only accounts for 2021 fees, does not provide relief for 2020 fees, and only amounts to about $1,500 per licensee, which doesn't compensate for the daily losses in revenue licensees are facing under the current orders." California sports more restaurants than any other state in the nation. Report from Restaurant Business News.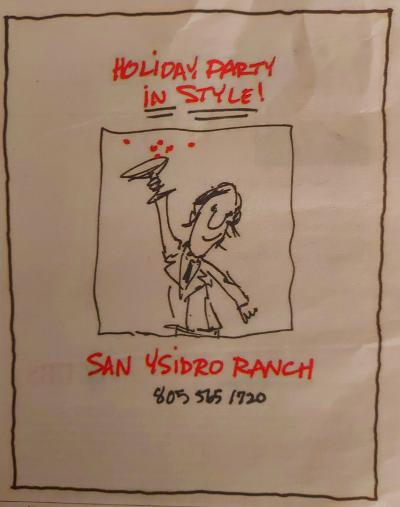 ---