CULINARY COUP   .   .   .
BON BOURGUINON AT BONJOUR BAYOU – A TOUR DE FRANCE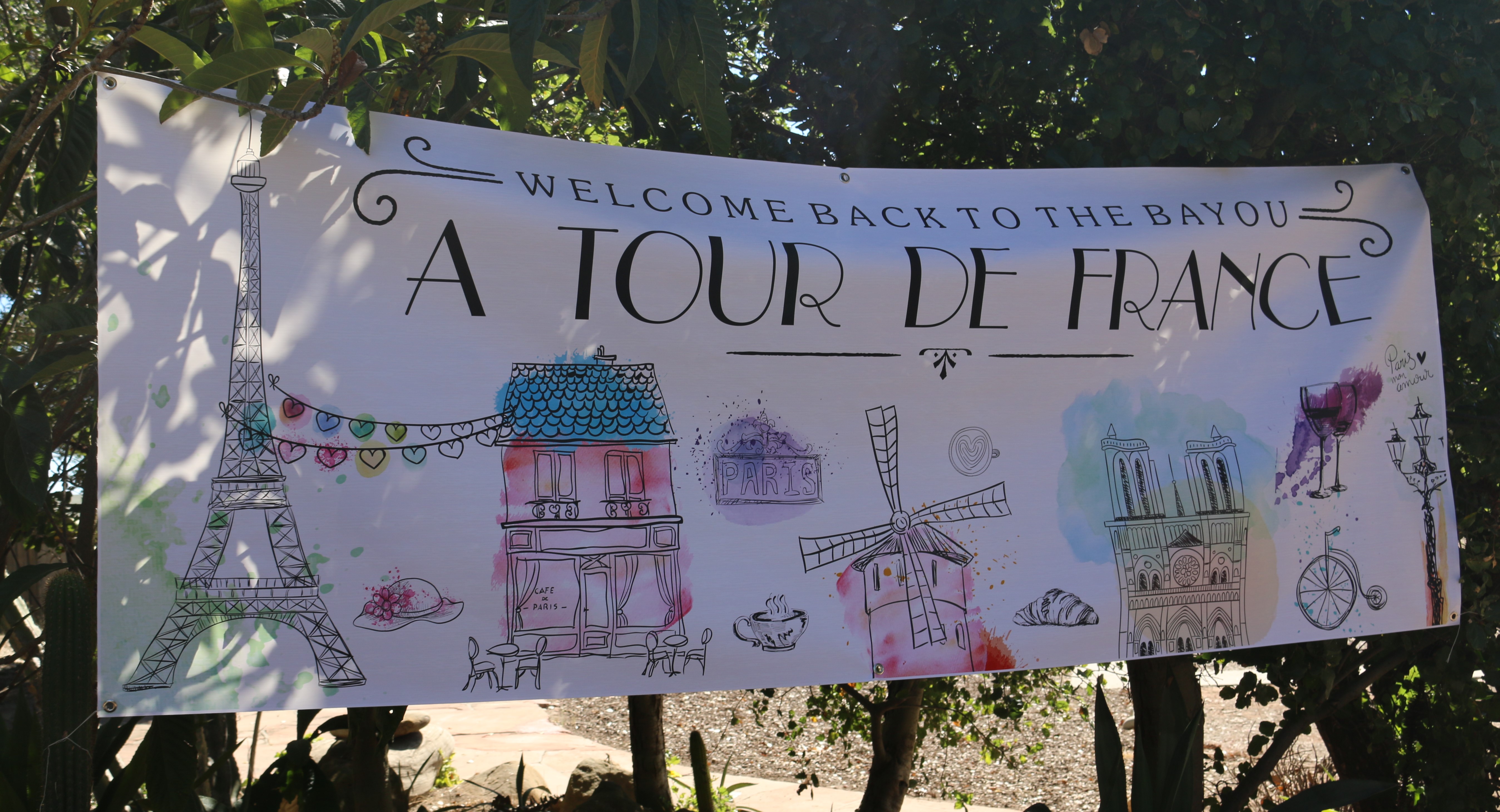 16th Santa Barbara Rescue Mission Bayou Luncheon Extraordinaire!
by Bonnie Carroll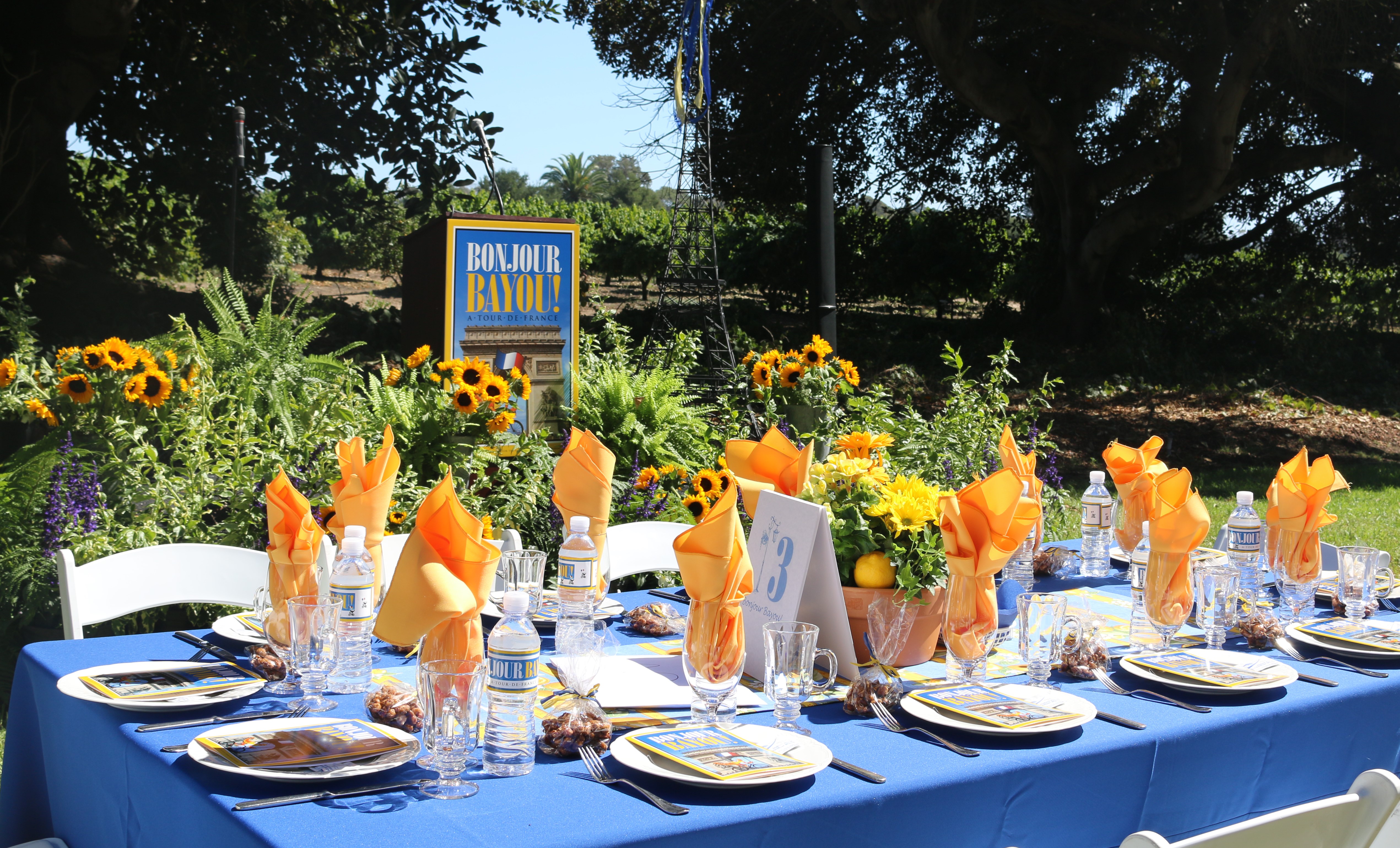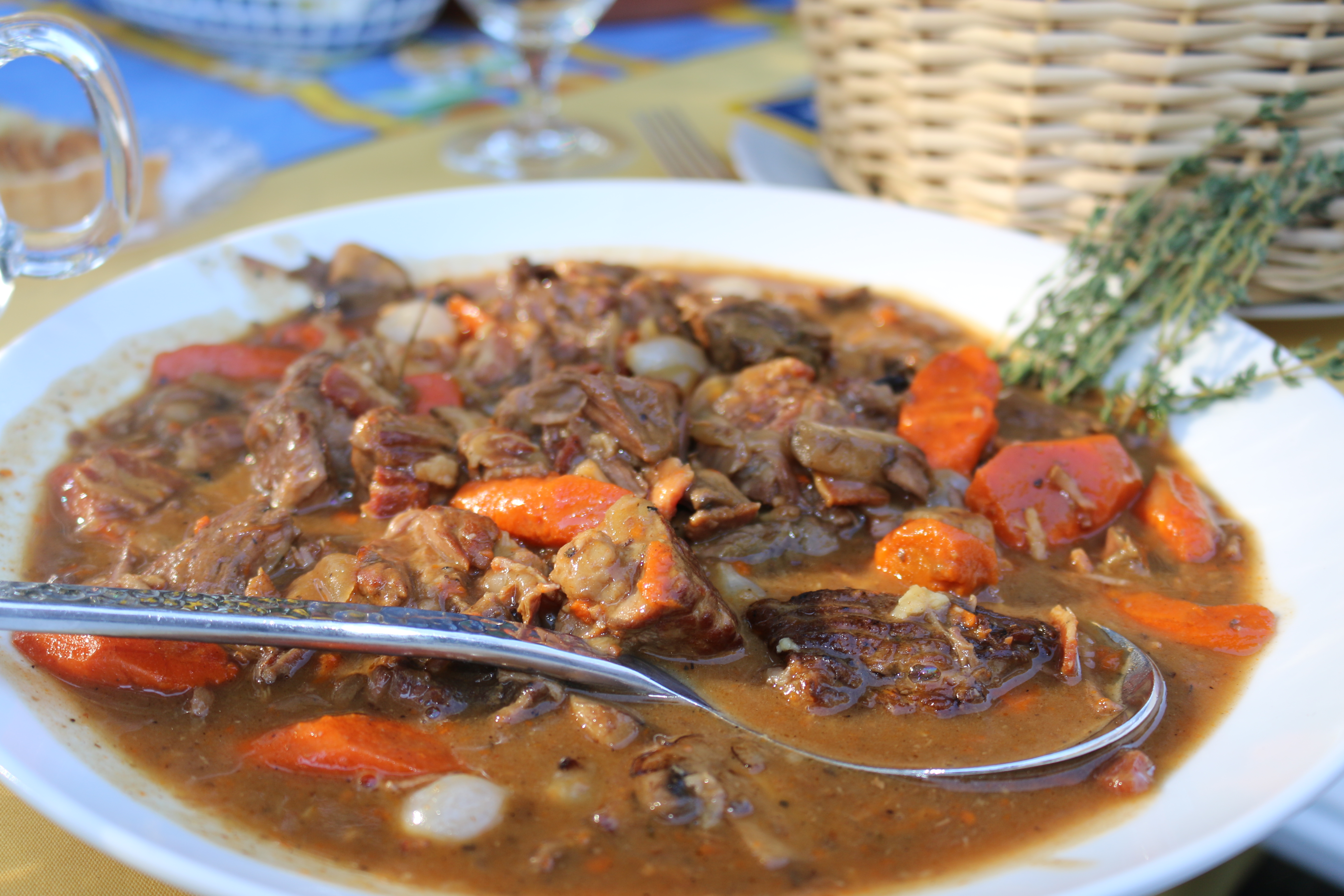 The 16th Annual Bojour Bayou – A Tour de France fundraiser honoring Denny Wayman with the Leni Fe Bland Award for the important role he has played in the community as pastor of the Free Methodist Church of Santa Barbara, who has provided special care to the Rescue Mission clients and families for the past 40 years, was one delicious and delightful afternoon under the historic tree-lined arbor of the Dos Pueblos Estate, owned by Henry & Dundie Schulte.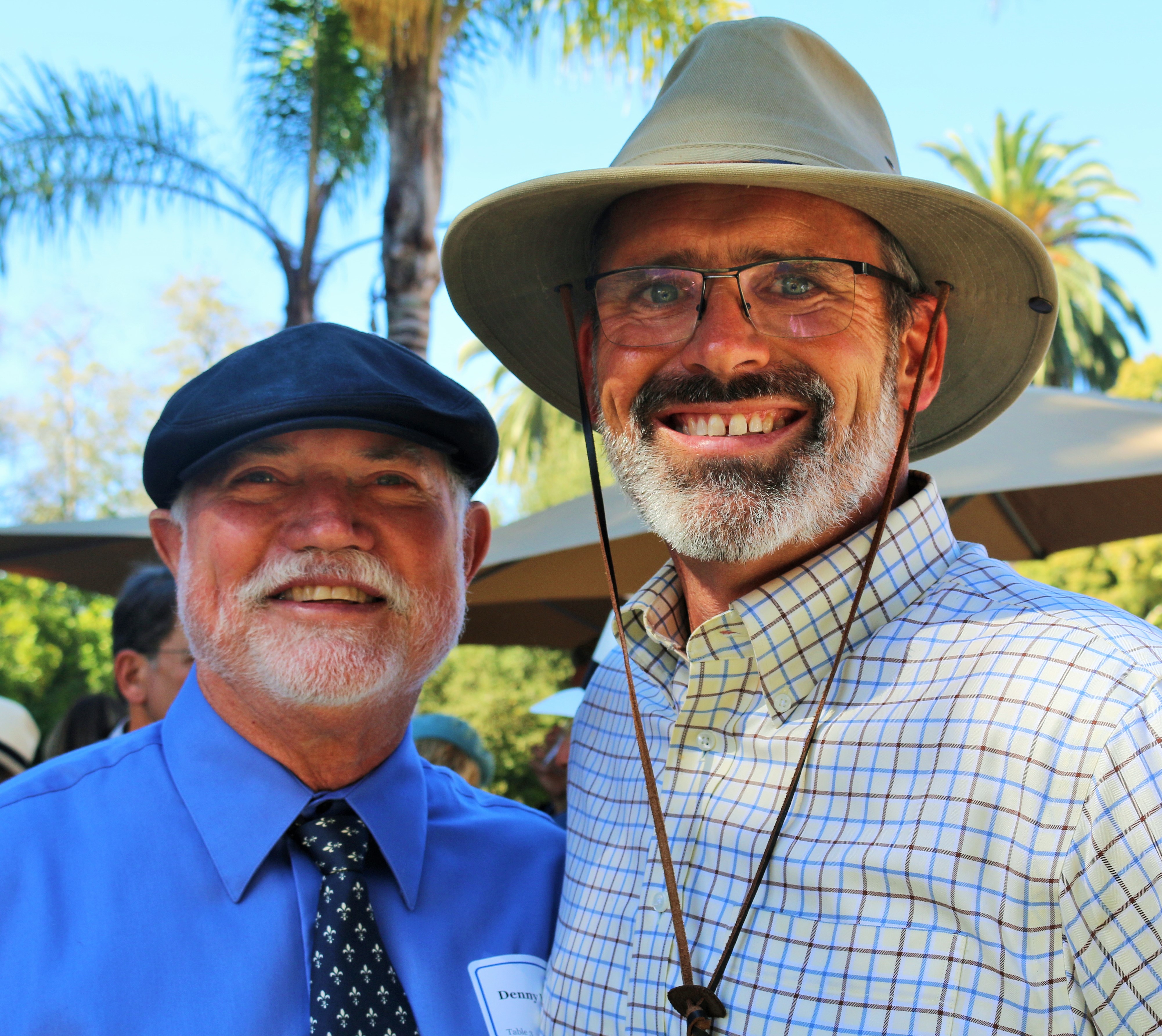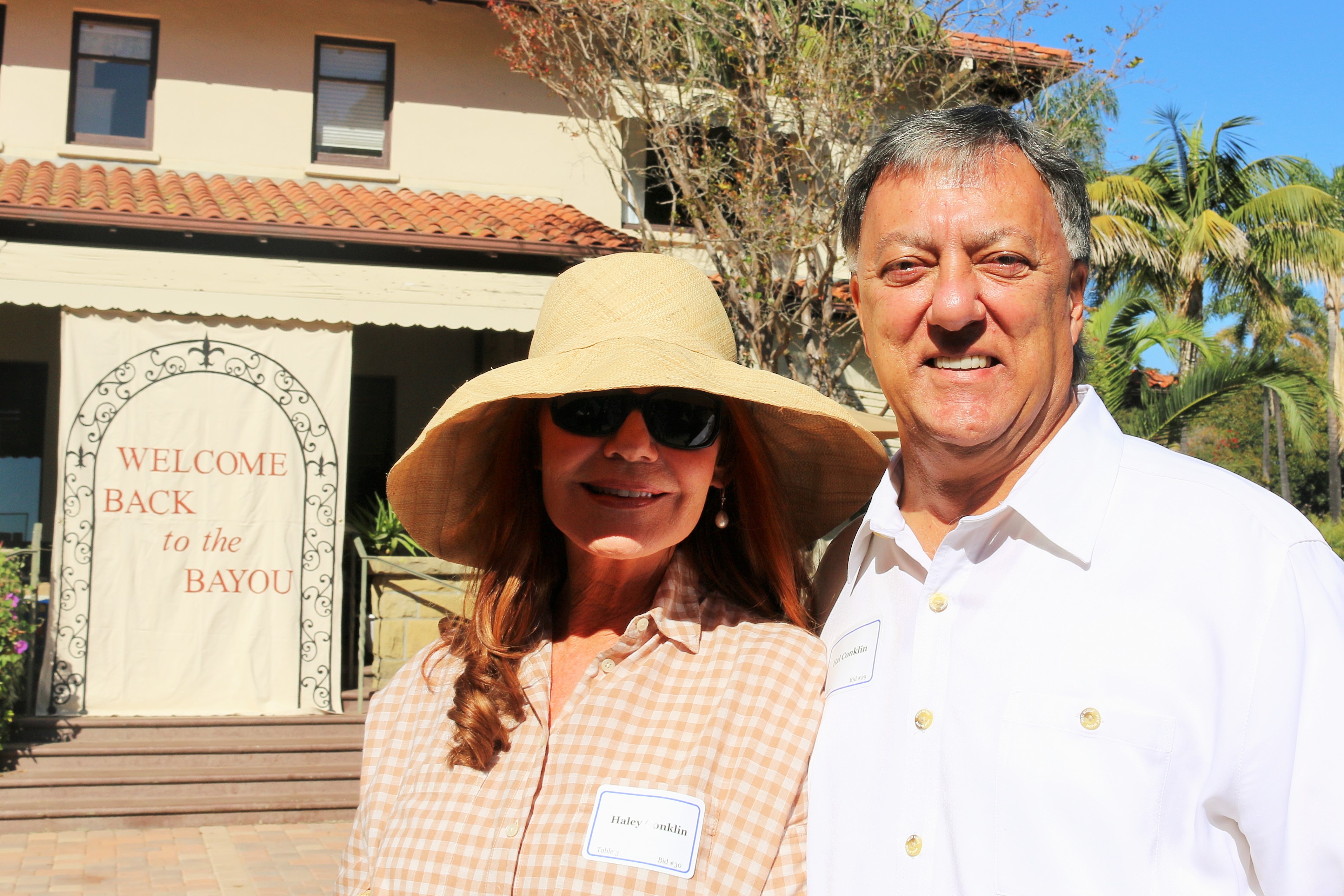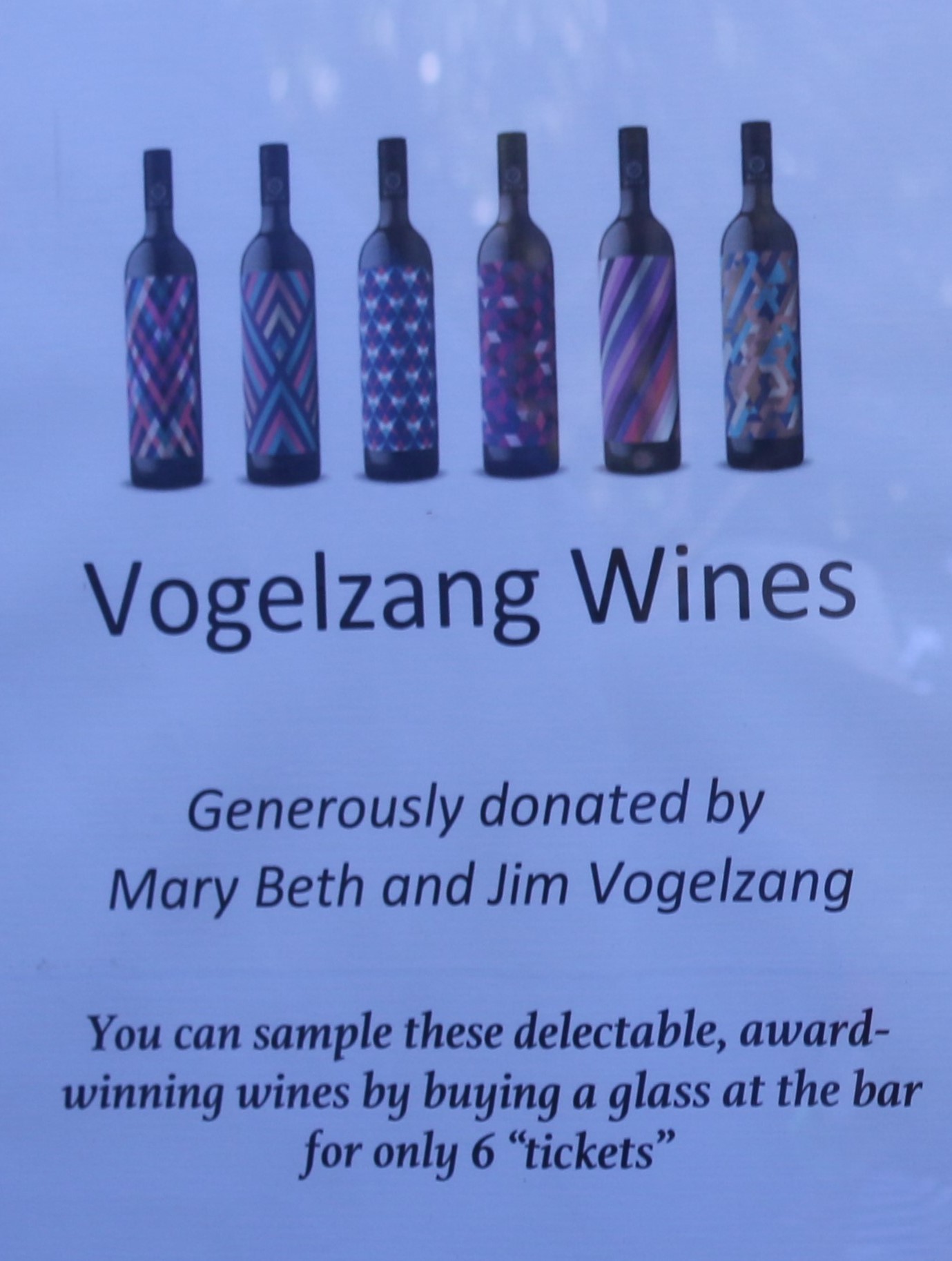 Lorraine Lim Catering, who has prepared and presented outstanding family style Bayou luncheons for for many years, presented a French luncheon to rival the best chef's in Paris, preceded with scrumptous appetizers. The luncheon menu included an entree of beef bourguignon with mushrooms & pearl onions in red sauce, puree de garlic potatoes, haricot verte with slivered almonds served with salted brioche rolls and a sweet ending of classic French Apple Tarte Tartin with fresh whipped cream paired with iced tea or Vogelzang wines donated by Beth and Jim Vogelzang.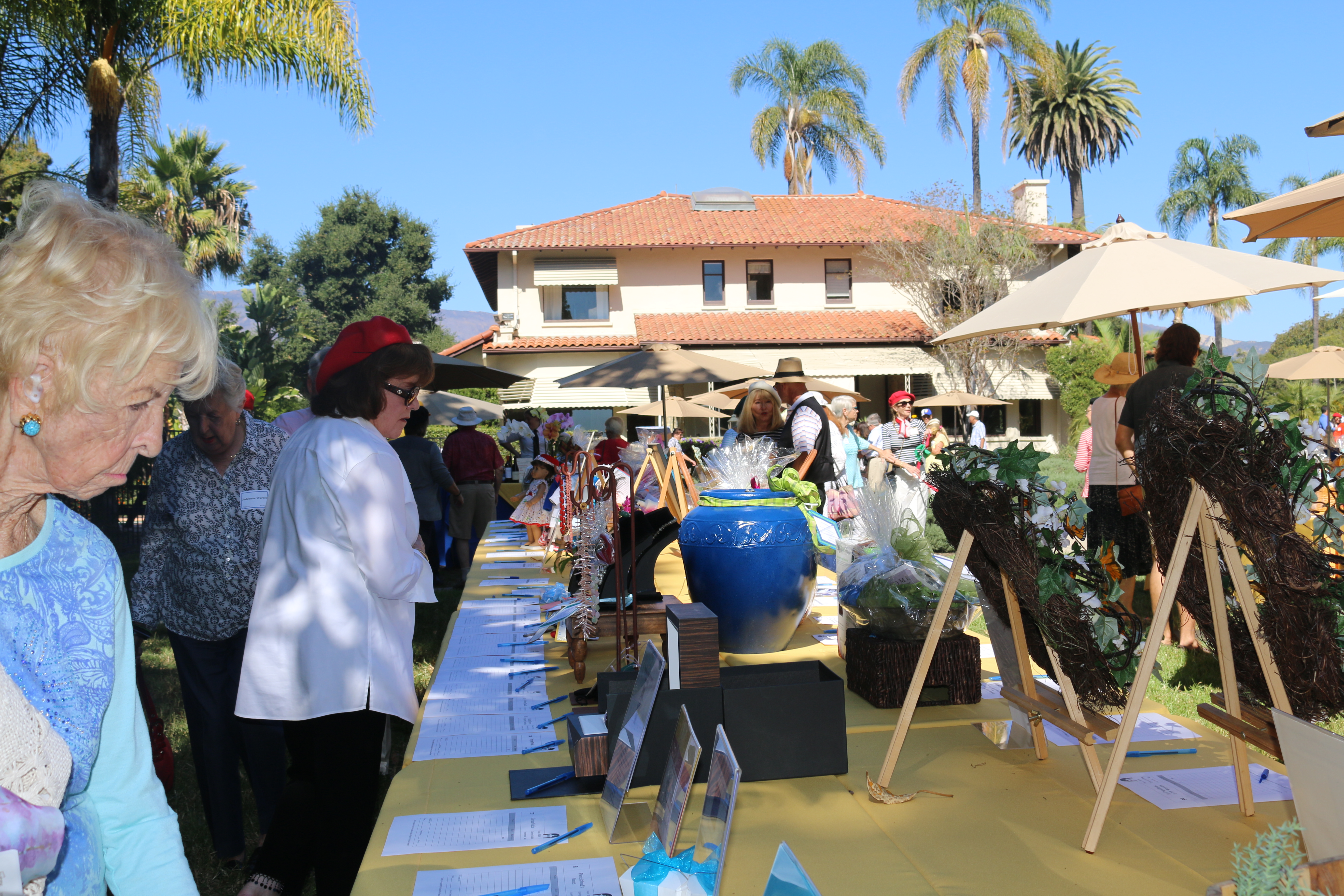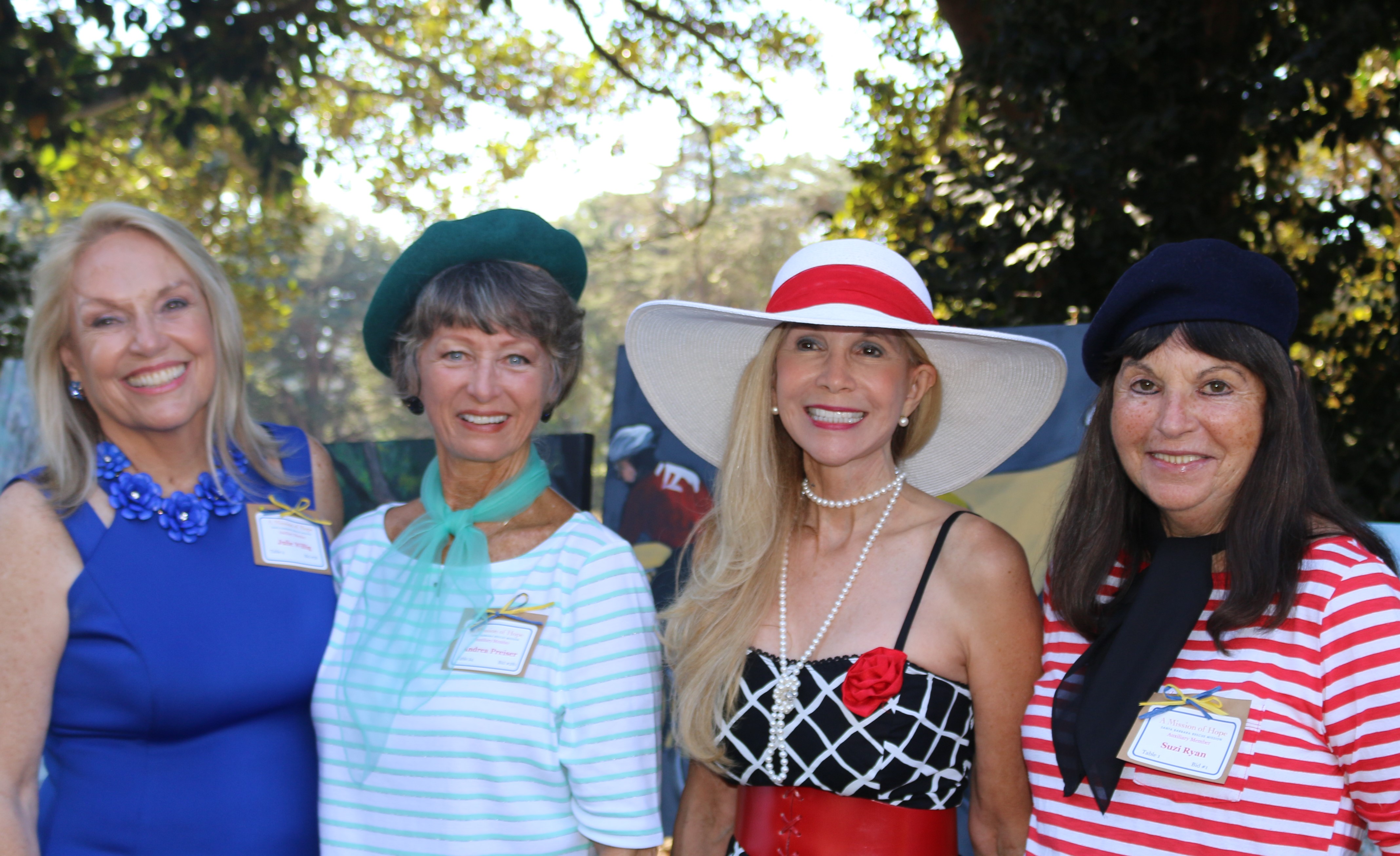 Dianne Davis and team again provided luncheon decorations that were picture perfect, and the magnifique silent auction, coordinated by Rose Hodge & Terry Foil, billed as "the best in Santa Barbara" pleased guests with a milieu of exciting items to bid on. Irrestible French fromage and fresh mushroom crepes were being made and enjoyed by everyone during the auction and pre-luncheon activities. The 65 members of the Women's Auxiliary of the SBRM lead by Julie Willig president and co-chairs Susan Hughes and Suzi Ryan organized a very memorable event, complete with French music by the Idiomatiques.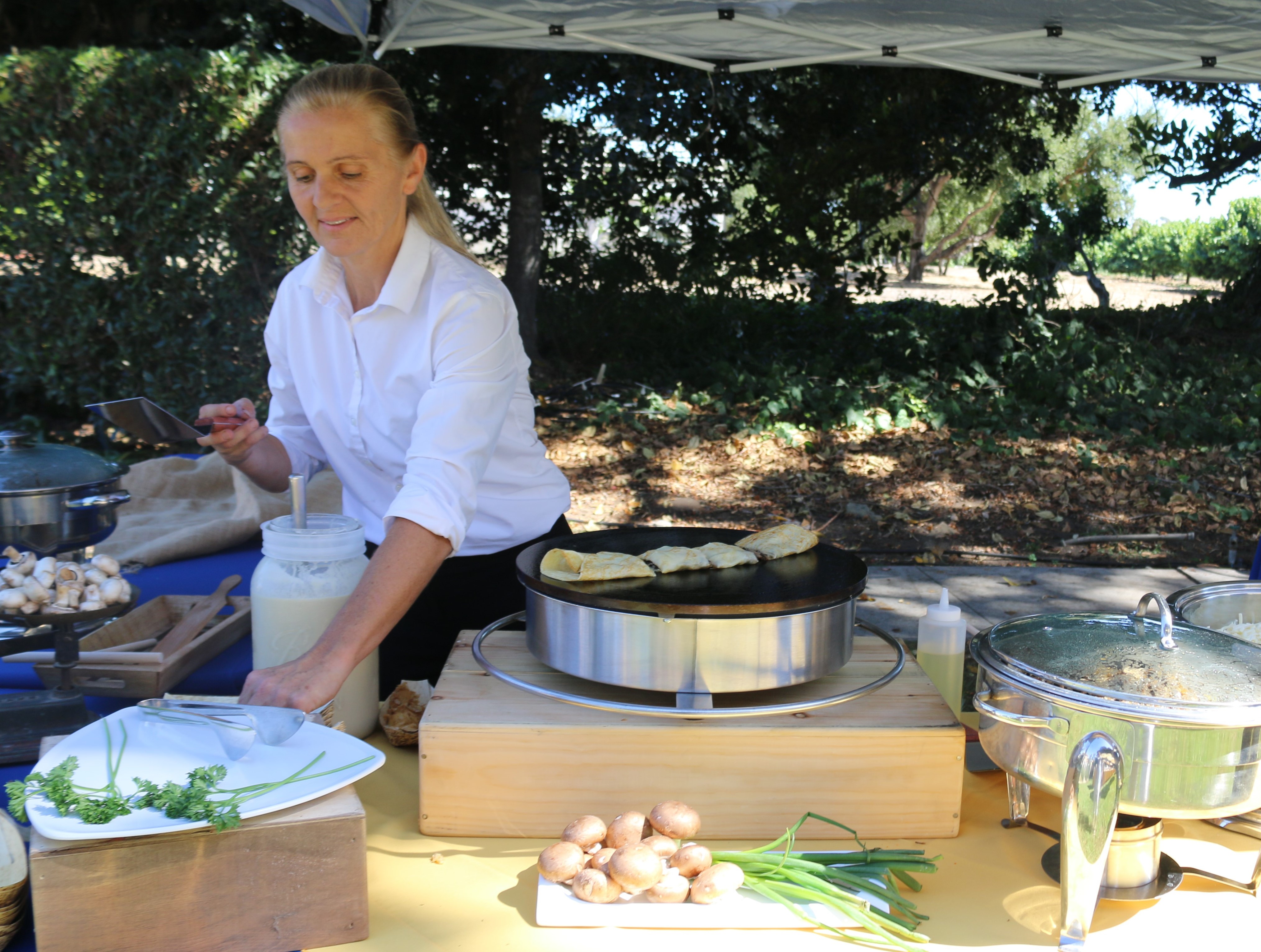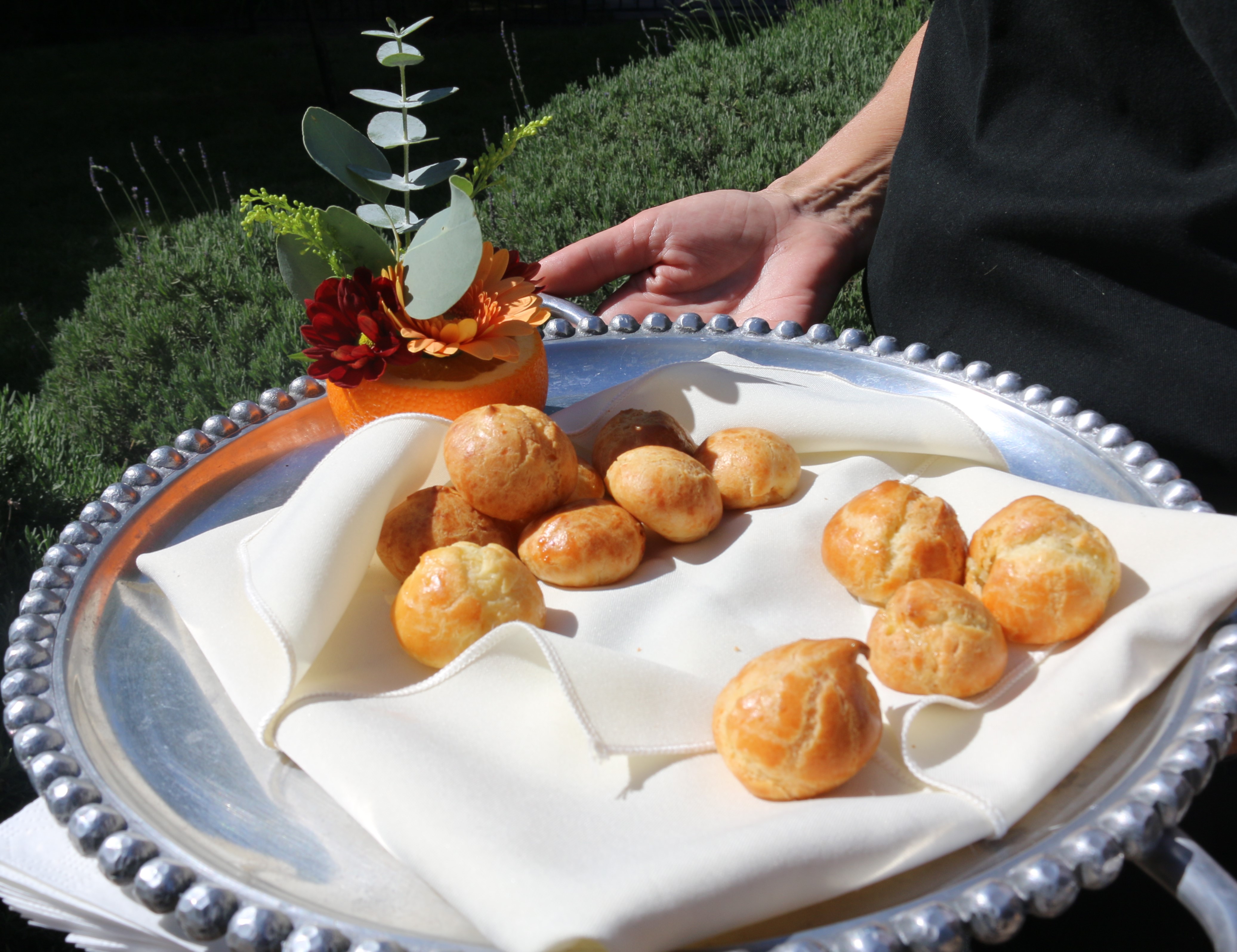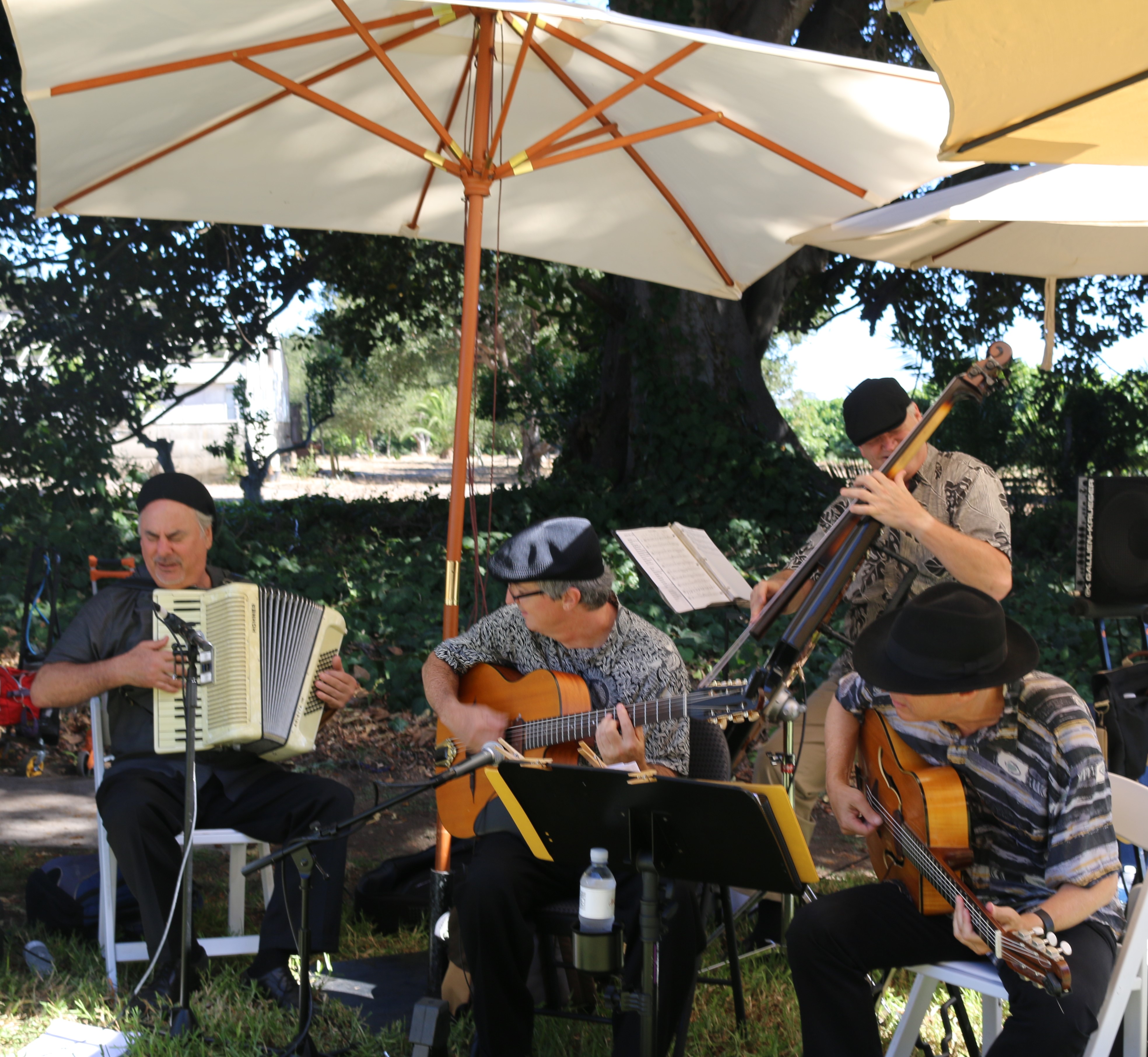 Catherine Remak was a great emcee for this year's Bayou event, and Rolf Geyling welcomed guests, including former Mayor Hal Conklin who gave a heart warming introduction to award recipient Denny Wayman. Geyling shared "while only 21% of those completing treatment programs nationally maintain their sobriety beyond five years. We are proud that 53% of our graduates remain in recovery over this same period." Wayman spoke of the 51,000 nights of safe sleep the SBRM has provided those who come to the mission, and the warm community of Christian travelers he has been grateful to experience during his 41 years working with the SBRM homeless guests and members of their 12-month residential recovery program. Last year the Bayou raised over $390,000 to assist people seeking shelter and recovery from alcohol addiction.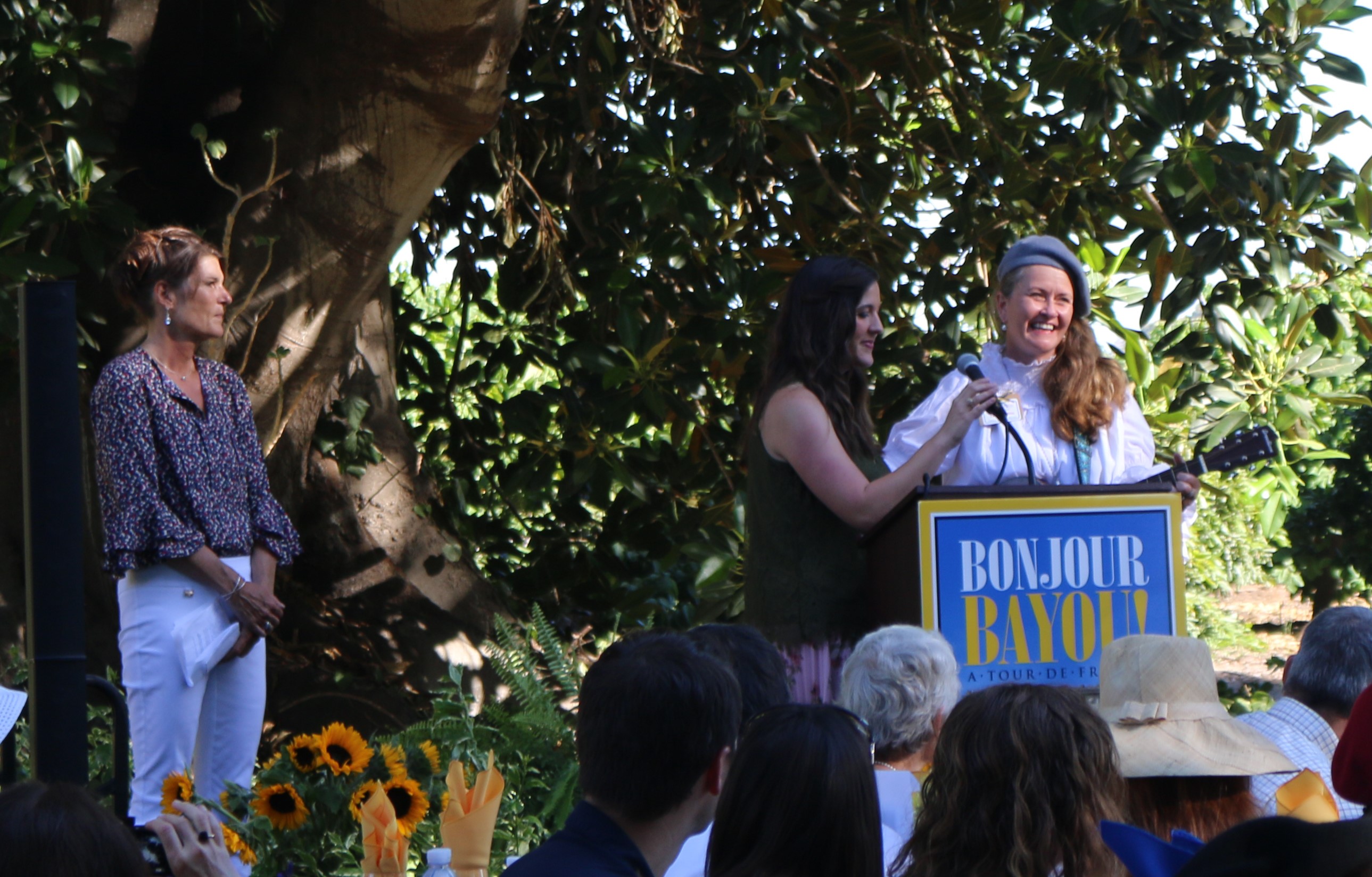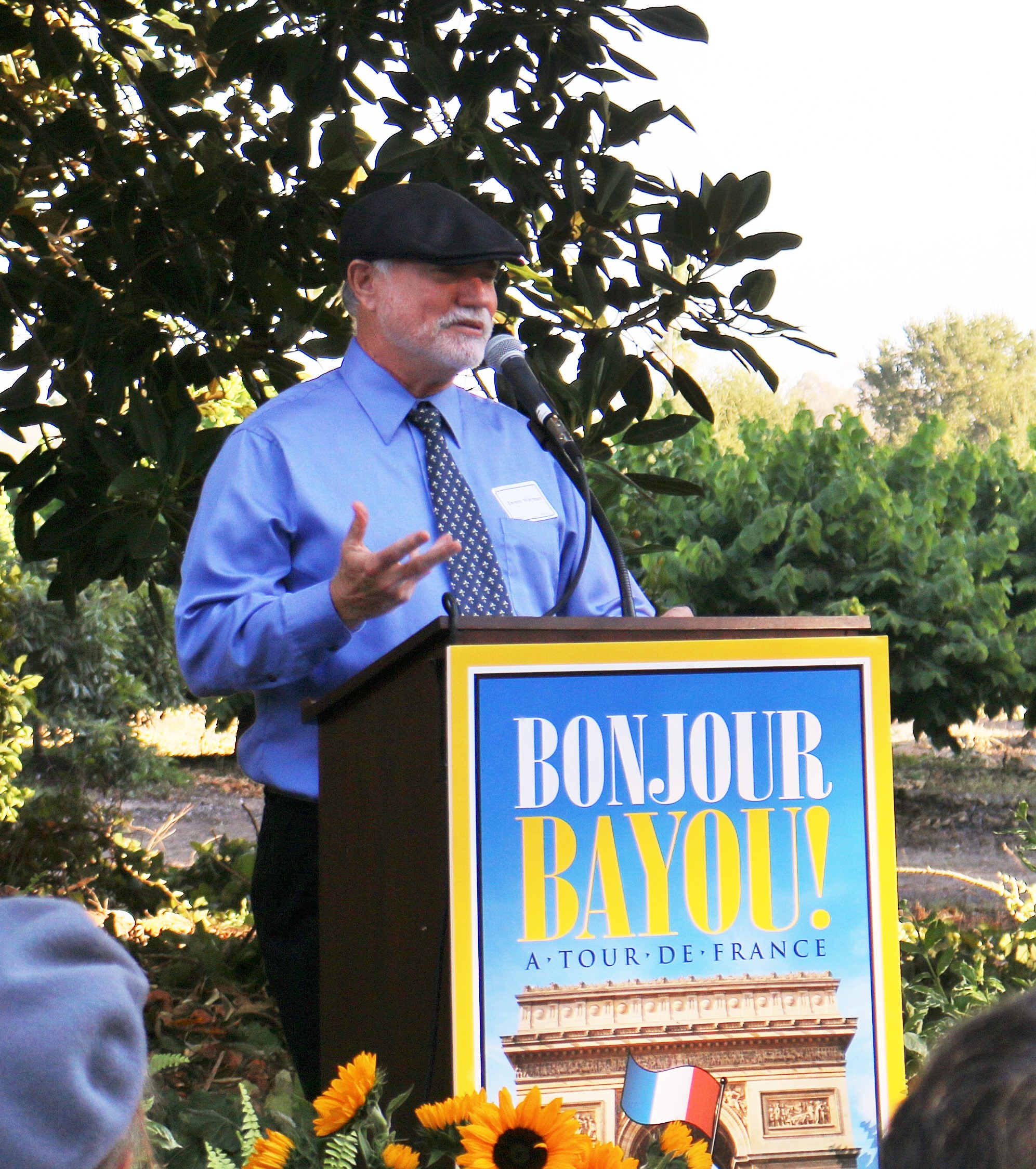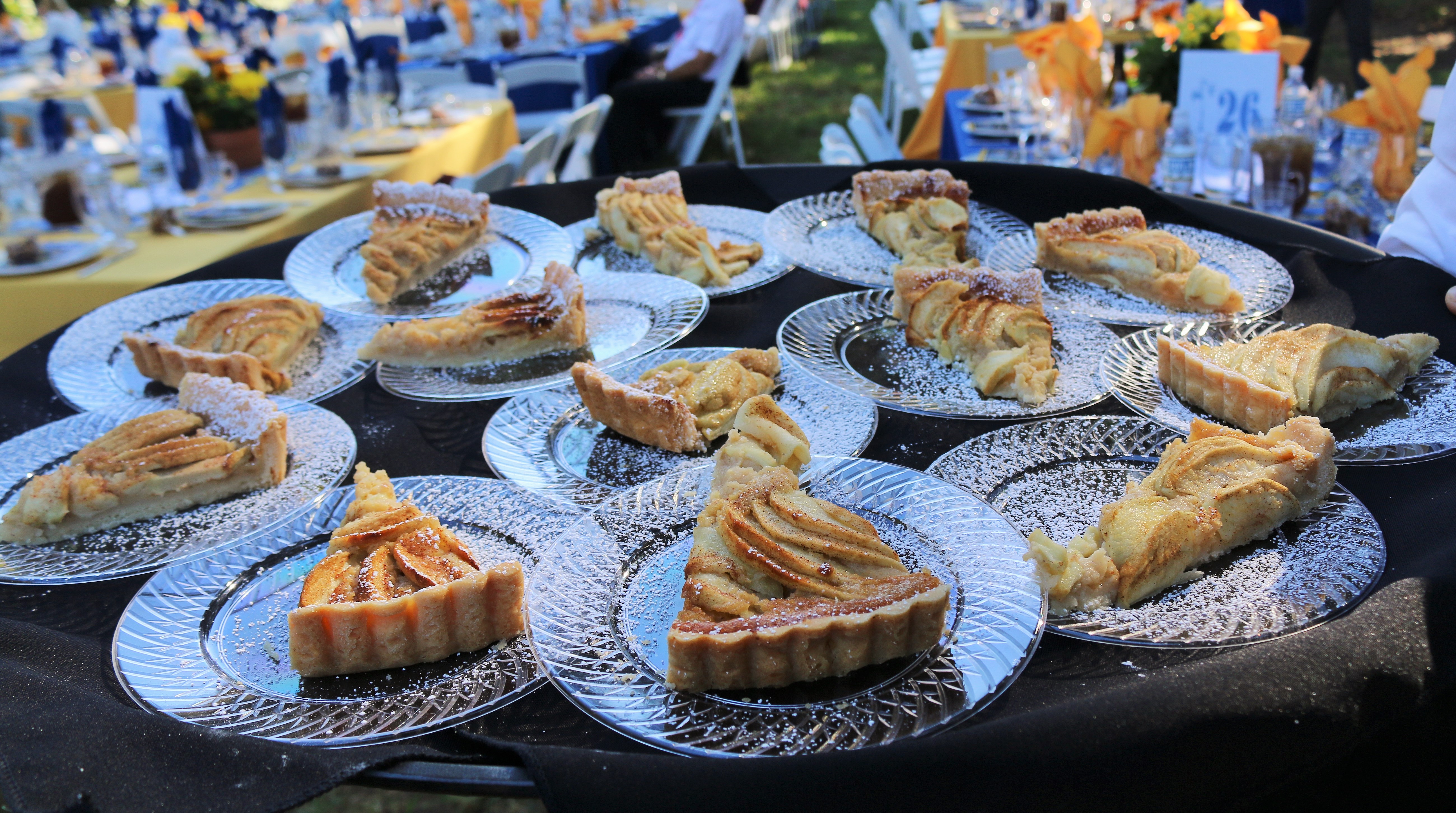 About Santa Barbara Rescue Mission
Established in 1965 Santa Barbara Rescue Mission, a 501(c)(3) organization, brings physical, emotional, educational and spiritual resources to individuals and families in need. It is the only organization between Oxnard and Santa Maria that provides hot meals and overnight accommodations to homeless guests 365 days of the year. The Rescue Mission offers men's and women's 12-month residential recovery, treatment, family support, relapse prevention, men's sober living, academic instruction, and job skills training. Its residential drug and alcohol program has won regional and national recognition for its extraordinary effectiveness. The Mission receives no government funding. For information visit www.sbrm.org.
_____________________________________________
BEVERLY HILLS HOTEL FOUNTAIN COFFEE ROOM - Where a Tuna Fish Sandwich is So Much More!
by Bonnie Carroll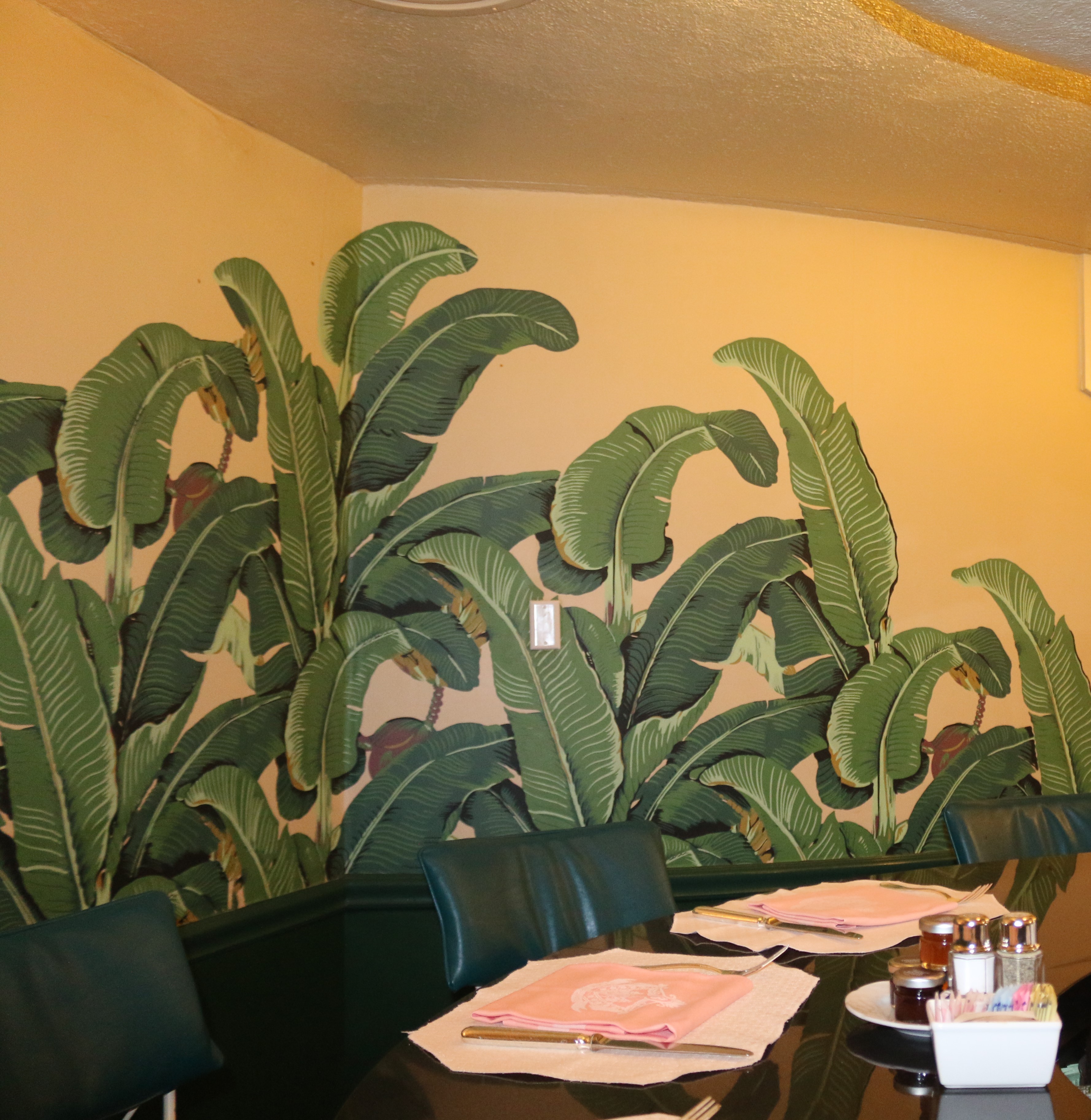 The Beverly Hills Hotel has been a special place for me since 1977 when I had my first lunch on the Polo Lounge Patio, and savored my first 'Apple Pan Dowdy' surrounded by major celebs and real estate super stars. The reputation of this mega meeting place to do deals over lunch has been well publicized over the years.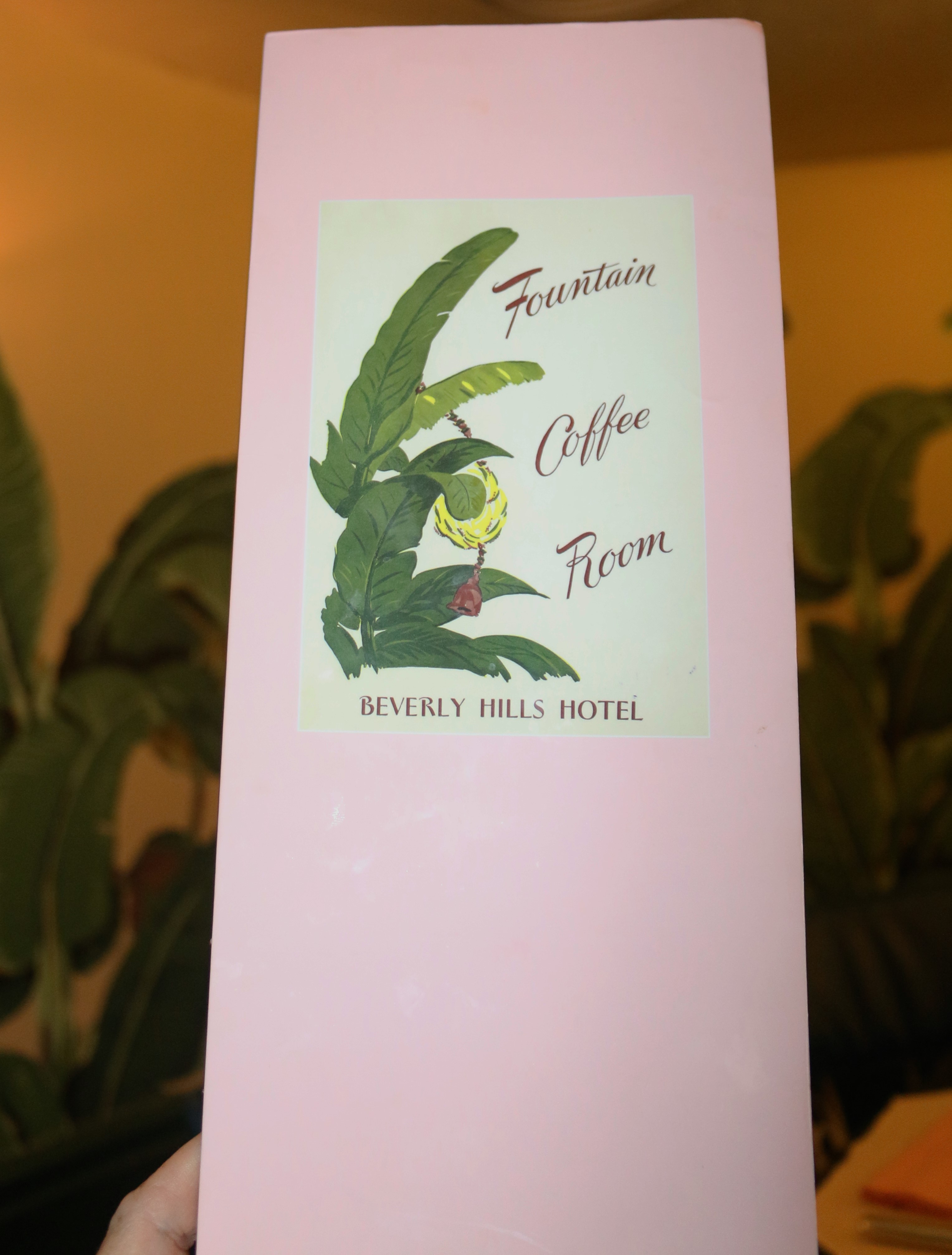 During the Emmys and Oscars I enjoy traveling into LA to places like Fig & Olive Restaurant for lunch and fun at the Doris Bergman Red Carpet event, as well as the GBK Celebrity Suite at the L'Ermitage/Vicerohy Hotel or Wow! Creations party at the W Hollywood.
I always swing by my favorite pink, green and white respite for lunch or dinner in the Polo Lounge, but this time I once again enjoyed visiting their hidden secret respite in the lower level of the hotel. Sitting at the counter of the Beverly Hills Fountain Coffee Room where a tuna fish sandwich is so much more, and happy memories are many. The hotels in this area have a special buzz and excitement in the air during award weekends, and chances are you will have your own celebritity sighting at one of them.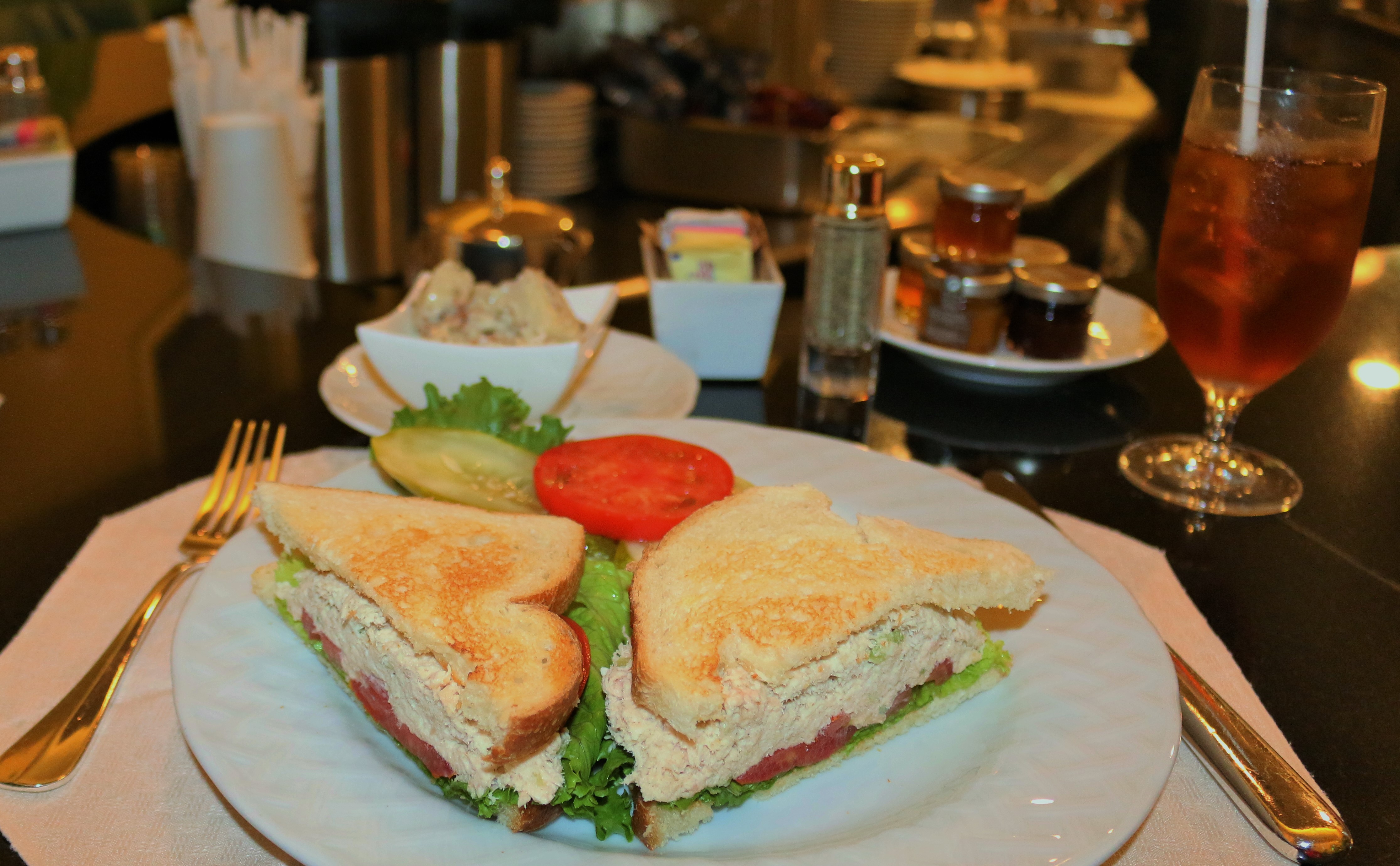 Tuna Sandwich in the Fountain Coffee Room
The signature hotel palm paper covers the wall, and the pink & white stripe pattern fills the eyes of visiting guests. For many years there was only a chef in full chef uniform and waitresses in pink & white aprons serving at this iconic luch spot, but today you only see young men who all look like Robert Wagner when he was twenty. The tuna is amazing with home-made potato salad and great dill pickles, and is the ideal surpass to carry you through a busy day. They also have delicious soup of the day, salads and breakfast anytime you want it.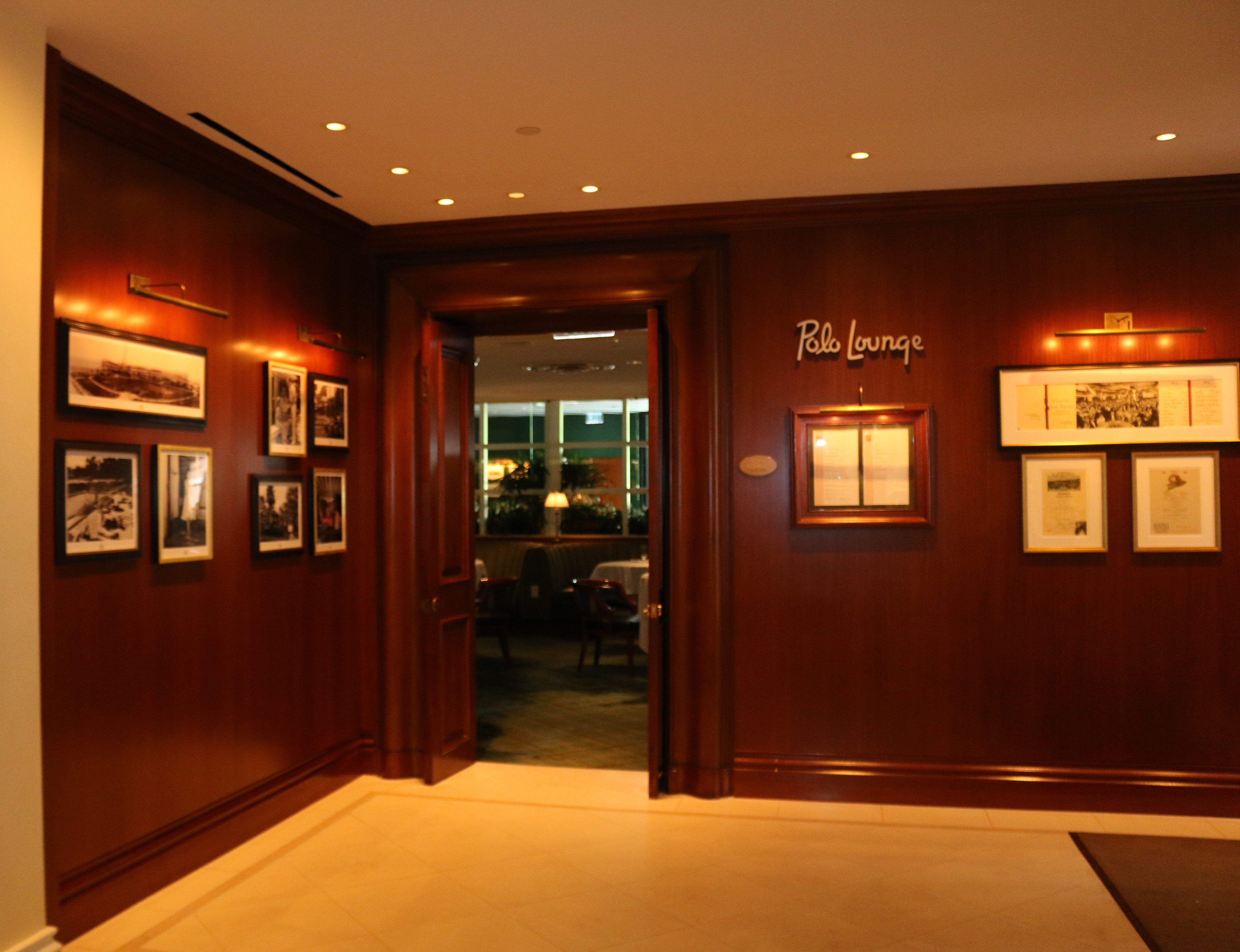 The Renowned Polo Lounge in the Beverly Hills Hotel
Charming would be an understatement for describing this hidden jewel in the City of Beverly Hills. Such a wonderful flash from my past, and I look forward to going back again soon. Visit: www.beverlyhillshotel.com for full list of food and beverage services at the Beverly Hills Hotel. www.beverlyhillshotel.com.
___________________________________________________________________
---