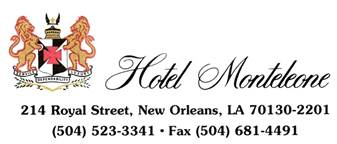 Chef Randy Buck of Hotel Monteleone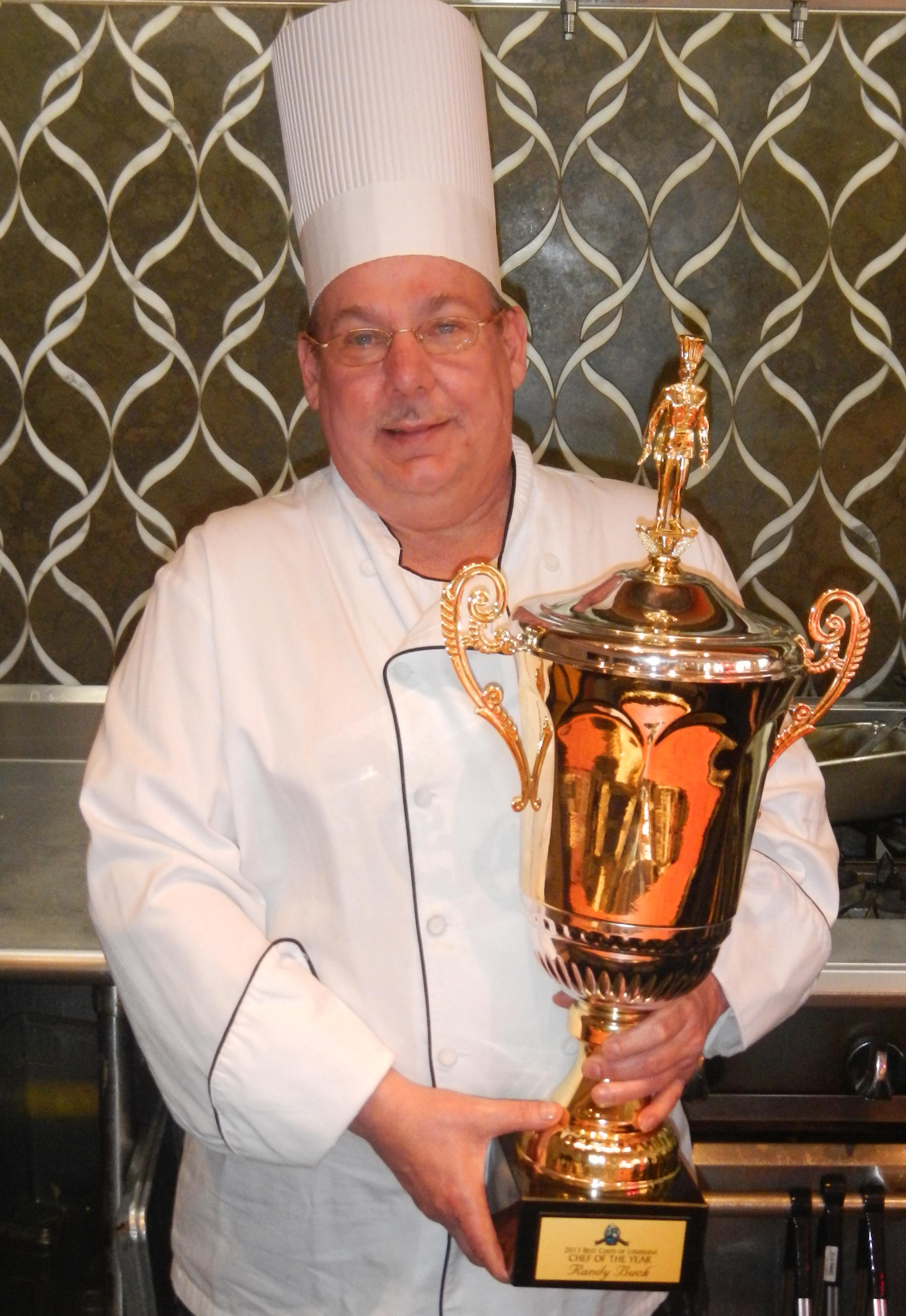 honored as Chef of the Year
During the annual Best Chefs of Louisiana awards dinner on Monday, April 8th, 2013, the American Culinary Federation New Orleans Chapter named Executive Chef Randy Buck of Hotel Monteleone as the 2013 Chef of the Year.
For his winning dish, Chef Randy Buck served the signature Chilled Blue-Crab & Avocado Shooter, which was also honored as a Gold Medal winning dish at the 2012 New Orleans Wine and Food Experience's Fleur de Lis Culinary Awards.
"It has been an honor to work with Chef Randy Buck through the years," said Ronald Pincus, vice president and chief operating officer for Hotel Monteleone. "He and his team have continually exceeded expectations year over year in the Culinary Division. Chef Buck's innovative recipes and leadership in the main kitchen has raised the hotel's dining experiences to new heights. Chef Buck is truly deserving of this wonderful award, which only confirms what our guests have been saying about him for years."
Buck began his tenure as Executive Chef at the historic Hotel Monteleone in 1995 and his innovative recipes have been served over the years in the Monteleone's four restaurants. Criollo Restaurant, the Hotel's newest offering, focuses on a local ingredient-driven seasonal menu and farm to table ideology.
"I always use the freshest ingredients available and try to promote local farmers whenever possible," said Buck. "Growing up in the South, my approach was always 'simple.' The least complex dishes can be the most rewarding."
The American Culinary Federation New Orleans chapter was founded in 1978 under the name of Les Chefs des Cuisine d La'Louisian. As an organization of professional chefs, the ACFNO chapter strives to make a positive difference in the Hospitality and Tourism Industry within the Greater New Orleans region through service and to serve as a conduit of culinary education and professional development through apprenticeship, mentorship, scholarship and certification.
For more information on Criollo Restaurant at Hotel Monteleone and to make reservations, please visit http://criollonola.com/ or call (504) 681-4444.
___________________________________________________________________________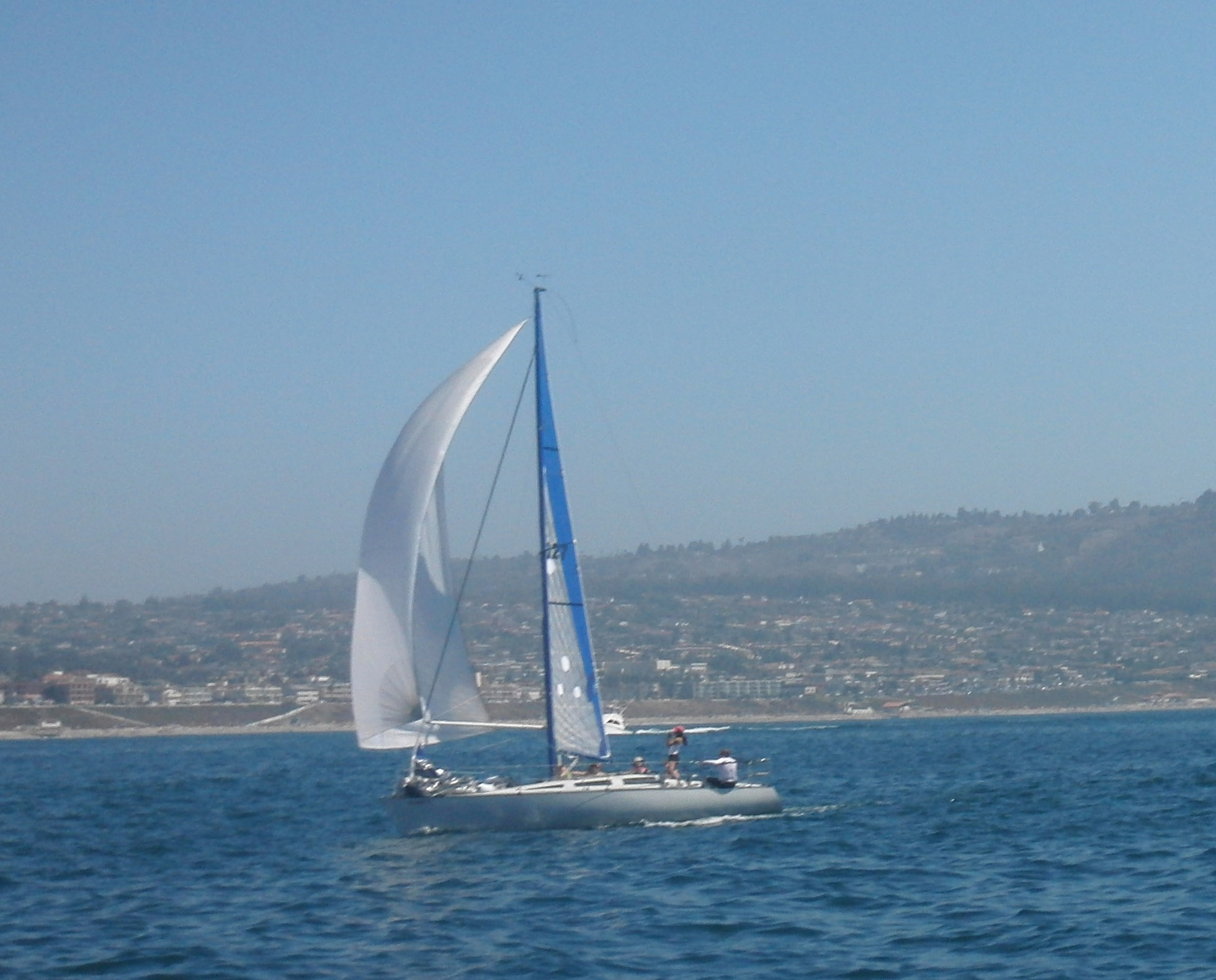 HAPPY MOTHER'S DAY IN CALIFORNIA
Two of Redondo Beach's Most Popular Restaurants
Will Serve Opulent Brunches In a Nod to Mothers Everywhere
Mama, Madre, Mam, Amma, Mare, or just plain Mom – no matter what the spoken language, there's no one like her, and Crowne Plaza Redondo Beach & Marina and Portofino Hotel & Marina are saluting them this Mothers Day, Sunday, May 12, with lavish brunches designed for a queen.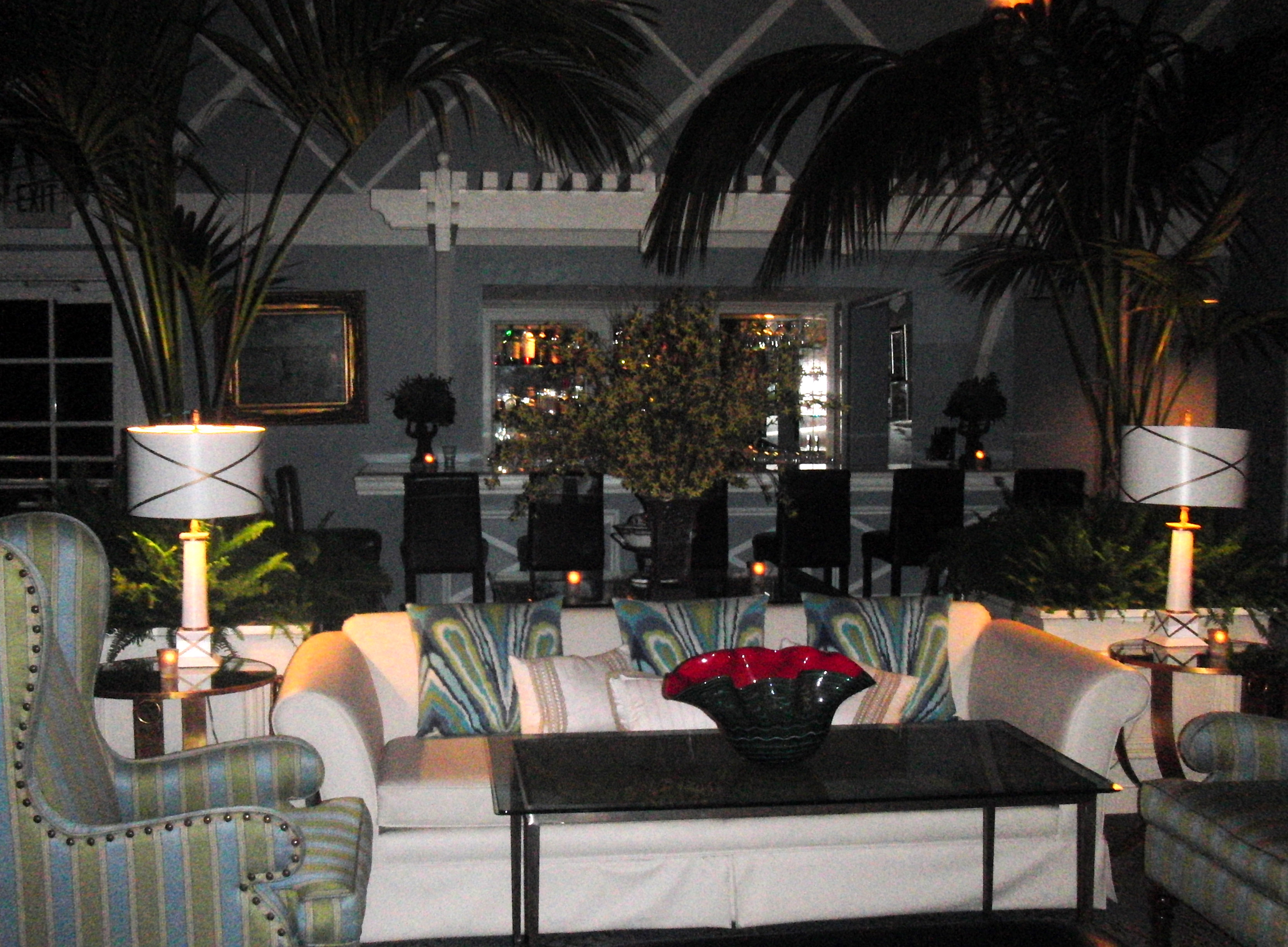 The Portofino Hotel & Marina's Bayside Ballroom, where seatings begin at 10:30am, offers a Champagne brunch featuring a divine array of cold buffet items, iced seafood, carving station, an irresistible mashed potato bar, omelet station, hot buffet that will satisfy anyone's craving for succulent meats and traditional breakfast fare, kiddie buffet, a dramatic chocolate fountain, and sweet ending of freshly baked cakes, pies and cookies. Adults are $54.00; children, ages 4-12 are $19 per child; and youngsters aged four and under are complimentary.
BALEENkitchen, the hotel's fine dining room, which was recently awarded a Zagat rating as among the "Top 10 Best Restaurants for Waterside Dining in Los Angeles," will serve from its A LaCarte brunch menu that includes Cornmeal Pancakes, Huevos Redondos, Pain Perdu, and the popular All You Can Drink Bloody Mary Bar for $14.00. For reservations, call 310-372-1202. The Portofino is located at 260 Portofino Way in Redondo Beach. Dining begins at 10:30am.
Crowne's Champagne family brunch in Splash Bistro is served 11:00am to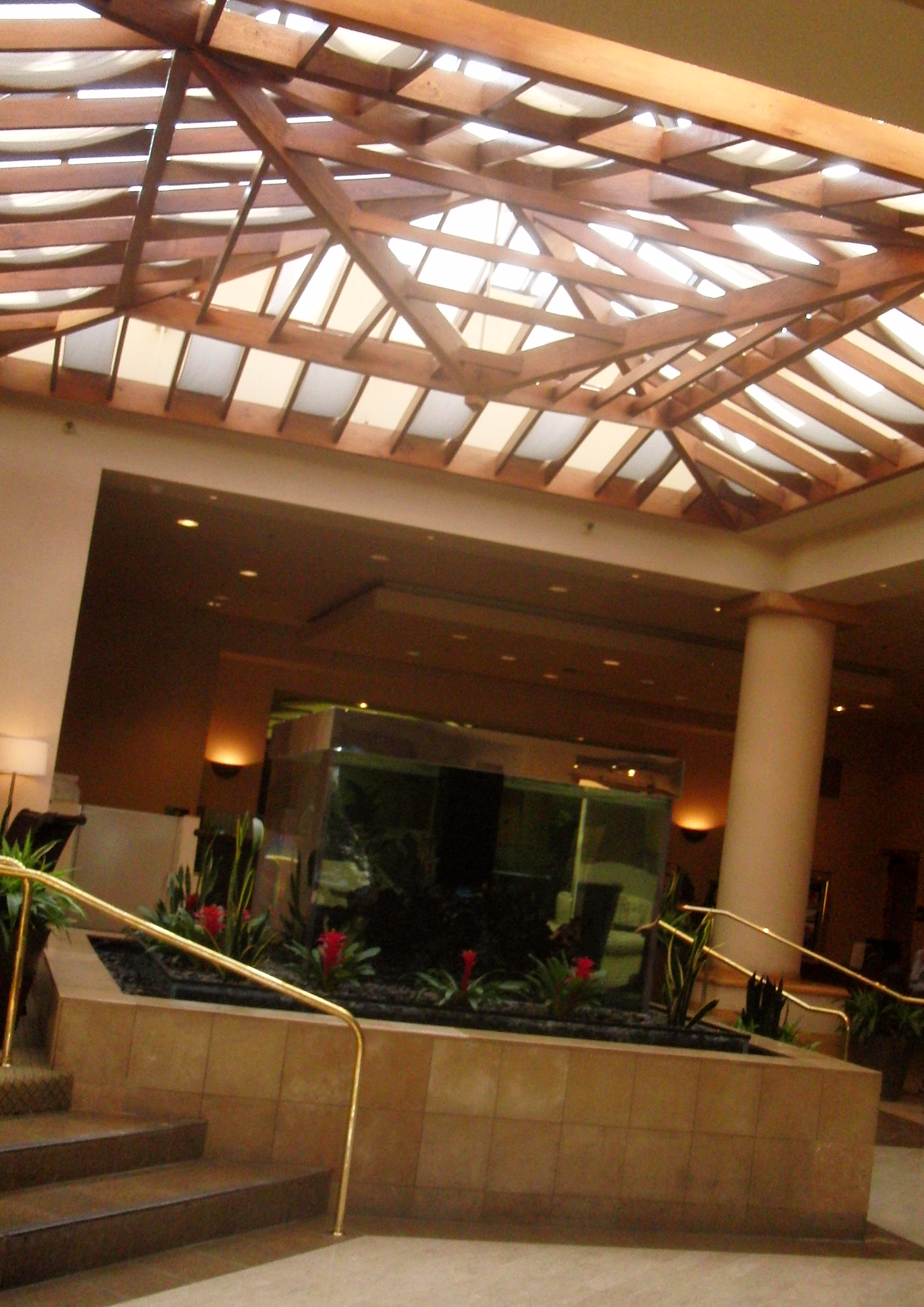 2:00pm and offers made-to-order omelets and waffle; pasta station; delectable appetizers and salads; seafood mélange of peel-and-eat shrimp, Alaska crab legs; calamari salad and salmon ceviche; hot and cold entrees; chef's carving specialties; decadent desserts; coffee or tea, and glass of Champagne or luscious Peach Mimosa.
Adults are $45.00; children aged five to 12, $19.00; and children under five years are free (tax and gratuity are added to guest's check), and diners enjoy three hours of free self-parking with validation. For reservations, call Splash Bistro at 310-318-7764. The Bistro is located at 300 N. Harbor Drive at Beryl St. in Redondo Beach.
_____________________________________________________________
Extra Virgin Oilve Oil will "Flavor Your Life' –
Dynamic New Campaign Launches In North America
A vibrant new campaign in support of Extra Virgin Olive Oil, 'Flavor Your Life,' has launched in North America. It is jointly funded by the European Union, the Italian Department of Agriculture and Unaprol; the largest consortium of Olive growers in Italy.
The goal of the campaign is to educate American consumers and retailers on the importance of product origin and the quality level of the oil they use daily.
The campaign includes in-store demonstrations communicating the benefits of Extra Virgin Olive Oil, cooking tips and unusual uses. Additionally, Flavor Your Life has launched a North American Social Media and PR Campaign to explain the importance of product origin and traceability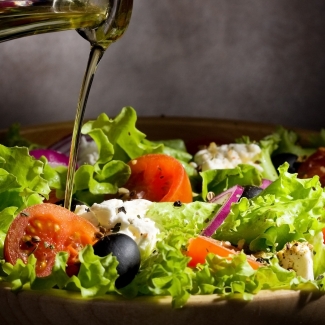 Mediterranean Summer Salad With Extra Virgin Olive Oil
Ingredients:
2 pieces of Buffalo Mozzarella cheese sliced
4 large tomatoes sliced
3 English cucumbers sliced
1 Tsp. Capers
1 Tsp. Lemon juice
Salt
Pepper
Fresh Basil leaves for garnish
4 Tbs. Extra Virgin Olive Oil
Preparation:
Wash and cut all the vegetables; then on a plate place the green vegetables, add the mozzarella in the middle, and then finally cover with the sliced tomatoes. Sprinkle with capers and basil, season with lemon juice, Extra Virgin Olive Oil, salt, a pinch of pepper and long live Italy – Football World Champions 2006!
__________________________________________________________________________
---