CANDY THEMED NEW YEAR'S EVE, FAIRIES, PIRATES AND CELEBRITY CHEF WOLFGANG PUCK, 
ALL AT BADRUTT'S THIS WINTER

If you believe that the winter season in glamorous St. Moritz is just about caviar, champagne and equestrian events, think again. Candy-themed galas, celebrity chefs, a nightclub filled with pirates and fairies: these are all part of the festivities at Badrutt's 2013.
Hores and jockeys train vigorously for the St. Moritz Polo World Cup on Snow, the kitchen at Badrutt's Palace Hotel is also heating up. First, Executive Chef Mauro Taufer welcomes visiting guest chef Pietro Leemann of Milan's Michelin Star awarded restaurant Joia. Then, Austrian-born Emmy Award winner Wolfgang Puck will visit as part of the 21st St. Moritz Gourmet Festival. Chef Puck is well known for his US flagship-restaurant Spago, and CUT at 45 Park Lane in London, and is highly regarded among the rich and famous. A dynamic TV chef, Wolfgang Puck brings his motto "Cook from the heart and with love" to aficionados attending the gourmet dinner events at Badrutt's Palace Hotel. Chef Puck will present his culinary talents to the attending gourmets at the Kitchen Party, an annual highlight at Badrutt's Palace Hotel.

Cuisine options abound. Returning gourmets will celebrate the re-opening of Nobuyuki Matsuhisa's fashionable NOBU restaurant on December 20, 2013 and those with a sweet tooth will not want to miss Pastry Chef Stefan Gerber's traditional Chocolate Cult.

The King's Club, well known for its celebrity guests, will host extraordinary themed parties this winter starting with a "Pirates of the Caribbean" theme on December 7th, 2013. For the rest of the season, the legendary St. Moritz nightclub becomes a fantasy dream venue.
Guests will be transported back to their childhood dreams as soon as they step into the sparklingCandy Store at Badrutt's Palace on New Year's Eve. A four-course gala dinner is the keystone of this special event at Badrutt's Palace Hotel. Alternatively, there is a five-course dinner at Chesa Veglia, after which Le Grand Hall and the King's Club come alive with sounds like Candy Store by Canadian pop punk band Faber Drive. Families with kids are welcome, as the Kids' Club Palazzino will feature a kids-only New Year's Eve.  

website:http://www.badruttspalace.com/media-centre/broschueren/highlights/. For reservations and further information call: +41 (0) 81 837 2661.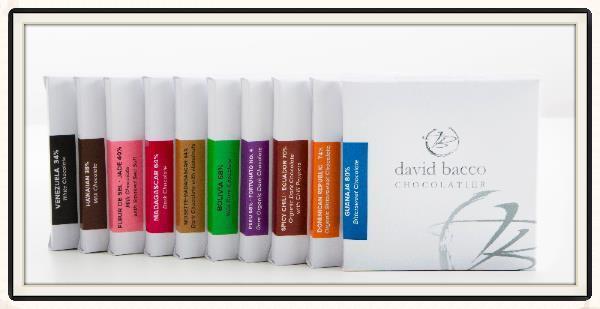 _________________________________________________________________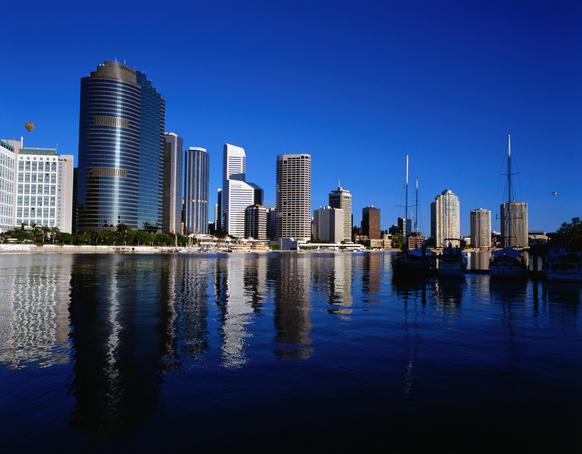 WORD ON THE STREET 
CHEF JOCK ZONFRILLO OPENS NEW RESTAURANTS
STREET-ADL AND ORANA
IN ADELAIDE, SOUTH AUSTRALIA
TUESDAY 12th November saw the opening day of Street-ADL and Orana restaurants by Scottish-Australian chef Jock Zonfrillo in Adelaide, South Australia.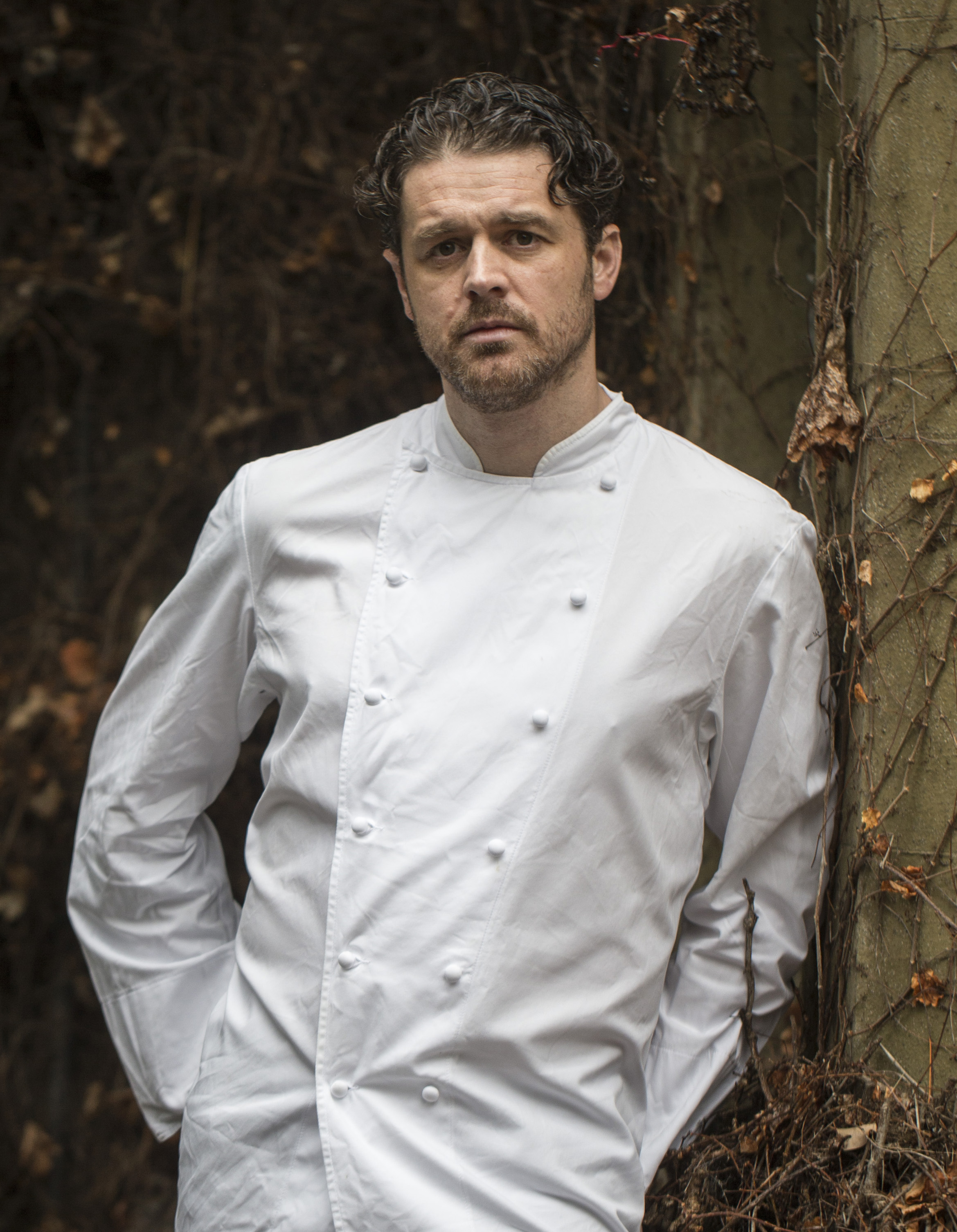 Renowned for his research into both Australia's native ingredients and indigenous culture, Zonfrillo has opened a dual restaurant concept comprising Street-ADL, an accessible, energetic bar and dining experience and ORANA, a small, intimate restaurant offering more complex dishes. 
A very personal journey, Street-ADL and Orana are the cumulation of a decade's worth of research by Scottish born Zonfrillo, who immigrated to Australia in 2000.  At that time, his search for the true taste of Australia began, taking him to all areas of the continent and resulting in a deep-rooted respect and love of country. 
Street-ADL
Every nation in the world celebrates its own identity and culture through its street food.  At Street-ADL, the tastes and flavours of Australia are celebrated with dishes like Pulled Sangas (sandwiches with hot smoked kangaroo shoulder), BBQ KI Marron (Kangaroo Island marron quickly blanched and then BBQ'd with Australian mountain pepper) and Pork Ribs (marinated, slow cooked, glazed and fried in quandong and bush tomato). Street-ADL is a large bar and restaurant with shared seating for informal fun dining.  The menus are displayed in a series of light boards, creating a unique and purposeful art installation.   The use of native ingredients spreads from the dishes into the cocktail menu where classics are influenced using the flavours of quandong jam, native mint and lemon aspen, amongst others. The spontaneous energy at the bar can often overflow and, with access to these unique ingredients from the kitchen, bespoke one-off cocktails are created in the moment, such as riberry caipirinhas or cinnamon myrtle sours.  Street-ADL is about enjoyment – it's about accessibility and having a great time with great food and great drinks. 
Orana
The upstairs restaurant, Orana, meaning "welcome" in some Aboriginal language, is by contrast a smaller restaurant for 25 guests.  It has its own separate entrance and includes a dedicated small and private lounge area. Zonfrillo has created two tasting menus that can be matched by wines or by juices suggested by the establishments' wine director, Joshua Picken. Dishes like Fire Charred Coorong Mullet, Flax Lilly & Sweet Apple Berries or Fresh Mudcrab, Sandpaper Fig & Wild Pea showcase Jock Zonfrillo's philosophy and journey of country. 
The restaurants are located in central Adelaide in the East End District, famous for its art and food festivals. Working with local graphic design team MASH, Zonfrillo's vision has been further manifested. "It was a unique situation to work with a client who not only had the concept strongly created in his mind, but had also purchased most of the interiors in advance," explains Dom Roberts, Creative Director of MASH.  "Our job was to pull together all the different elements of Jock's offering: the Bar, Street-ADL and Orana.  Street-ADL is a fun, loud, almost chaotic location with a strong, dynamic energy.  However, in direct contrast, Orana is more intimate, more understated and it was here that we wanted to provide a subtle link to Jock's amazing and visionary support of indigenous ingredients and growers. One way to create the identity of both was to create a continuous piece of art that flowed through both establishments - uniting them. We sourced the Italian artist known as 2501 to achieve this, introduced him to Jock and it went from there really." 
Italian artist 2501 has spent many years in Sao Paulo and his work covers both interior and exterior free-hand figurative and abstract work, using monochromatic wavy lines that merge into a greater whole.  After immersing himself in Jock's world, his resulting art runs from the base of Street-ADL, up and around the building into Orana. 
Jock Zonfrillo embraces all the elements of Australia - from ancient civilisations to the modern day - and in the process creates a food philosophy and cuisine style that are uniquely his own.  His curiosity for the land, the produce, the people and the history of the country has resulted in over a decade's research and exploration of regional Australian produce.  Street-ADL and Orana are home to the findings of that journey and its evolution.    Above all, Jock Zonfrillo embraces and connects with the ancient culture of the Aboriginal people and country. He explains, "Our cooking simply respects Australia's food history.  We celebrate produce from all over the continent.  Of course there is a strong influence from South Australia and the abundance of local ingredients on our doorstep, stretching from the Adelaide Hills to the coast. We approach our cooking with an understanding of where our ingredients originate and the culture of the Aboriginal people, whose philosophy to heal and be healed by the land and to always give back more than you take, strongly influences the identity of our kitchen." 
Both restaurants are now open. 
Reservations for Orana can be made online: booking@restaurantorana.com
or PH: +61(08)82323444.   Street-ADL does not take reservations.
_______________________________________________________________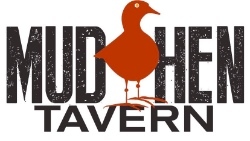 STREET BECOMES MUD HEN TAVERN DECEMBER 7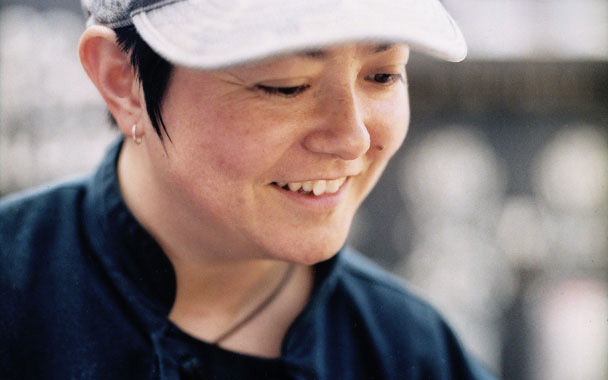 From STREET food to bar food, next up comes neighborhood-friendly Mud Hen Tavern, opening on December 7 replacing Susan Feniger's STREET in Hollywood. STREET executive chef and partner Kajsa Alger and Susan will execute an affordable "seasonal, gourmet pub and comfort food" bill of fare "with the occasional global inflections." Menu will include dishes like pumpkin ravioli and whisky maple-braised short ribs they are renowned for, but the venue's focus is on a the newly expanded bar orchestrated by Morgan Fox. Wines, beer and creative cocktails also reign on this scene.
Regarding STREET, Feniger says, "...it's still going to live on in great ways,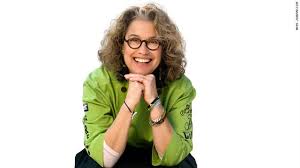 including new locations and a busy catering business." Mud Hen Tavern hours of operation will be Sunday to Thursday from 4 p.m. to midnight, Friday to Saturday from 4 p.m. to 1 a.m., and Saturday/Sunday brunch from 11 a.m. to 2 p.m. 
___________________________________________________________________       
CHEF'S CHOICE FOR THE EASIEST HOLIDAY PIE   
By Bonnie Carroll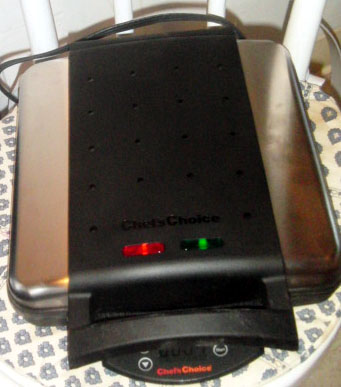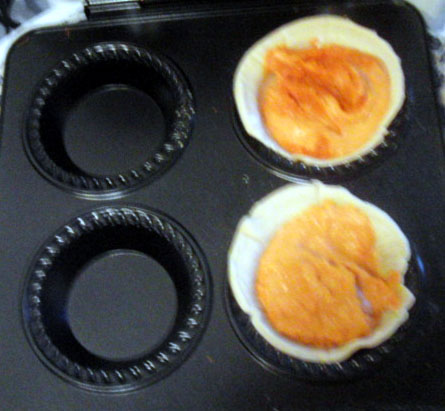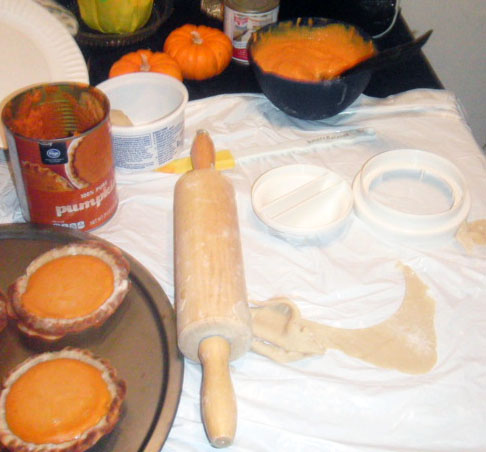 I have found the perfect solution for feeding friends and family during the holidays in an amazing Chef's Choice gadget that makes petit pies. What fun I had making individual pumpkin pies for my guests, and how they enjoyed the option of gluten free crust or the usual butter stuff. Preparation is similar to regular pie; rolling the dough and cutting the pie shapes with a little pie cutter, but once the ingredients are ready you just fill the shells, set the minutes and lickity split (six minutes) you have perfect little pies. 
Not only does this wonderful new toy make pies of every variety, including mince and turkey pot pie for leftovers, it also makes perfect petit quiches for brunch. It's great that you can make one, two or four pies at a time because for people who live alone it works or for families it works. 
To learn more about this divine little baking helper go to www.chefschoice.com.
__________________________________________________________________
The selected chefs for "Taste Taiwan" Culinary Tour are:
LOS ANGELES:


Chef Bryant Wigger, Trattoria Neapolis
After earning his degree in Culinary Arts, Chef Bryant worked in the kitchens at various 4- and 5-star hotels throughout southern California. Under his direction, the Four Seasons Resort Aviara in San Diego's Vivace restaurant was awarded the Four Diamond award three years in a row and was voted Best Italian Restaurant in San Diego. Chef Bryant was most recently at the prestigious Four Seasons Los Angeles, where he took the helm of the renowned Four Seasons Sunday Brunch and started the much-admired farmer's market-driven station. With nearly 20 years of experience, Chef Bryant brought his experience in Italian fine dining to Trattoria Neapolis. Paying respect to the culinary traditions of southern Italy, he creates dishes inspired by his love for California's locally-grown and seasonal ingredients.
NEW YORK

:


Chef Michael Ferraro, Delicatessen
Chef Michael Ferraro's interest in food began around his family's kitchen table. His experience in New York's most prestigious kitchens includes the Beacon Restaurant, Jean-Georges restaurants, Fifty Seven Fifty Seven at the Four Seasons Hotel, as well as the Biltmore Room and Café Centro. Chef Michael began his work at Delicatessen in 2008, elevating the cuisine and continuing to keep things fresh and fun season after season. He also serves as Executive Chef of macbar, Delicatessen's single-concept sister restaurant fully dedicated to gourmet macaroni and cheese, which opened in 2009. Chef Michael was selected as a member of the inaugural class of Zagat's 30-Under-30 New York in 2011. He has appeared on numerous national TV spots, such as CBS's Saturday and Sunday  morning shows, Cooking Channel's Food (ography), and the Travel Channel's Food Paradise. He has also competed on Food Network's Chopped and Iron Chef America.  Most recently, Chef Michael took home the grand prize at the New York City Wine & Food Festival's Soup'er Sandwich competition.
VANCOUVER

:


Chef Thomas Heinrich, Mosaic Bar and Grille, Hyatt Regency
An Australian native, Chef Thomas Heinrich began his career in Sydney before moving to New York City, where he honed his culinary skills as Sous Chef at the prestigious Fifty Seven Fifty Seven restaurant at the Four Seasons Hotel. Returning to Australia, he accepted the role of Executive Chef at one of Sydney's most respectable fine-dining restaurants, Deep Blue Bistro. He was honored as one of Australia's most creative chefs, and later found his way back to the United States as Chef de Cuisine at Michelin star-awarded Seasons Restaurant in Chicago. Chef Thomas was then recruited by Hyatt Regency Chicago as Executive Sous Chef for Hyatt's flagship property. After quickly displaying his talents and abilities, he was soon promoted to Executive Chef at the Hyatt Regency Vancouver. Quality ingredients, meticulous preparation, and a genuine love for flavor allow his culinary dishes to speak for themselves.
For more details about Taste Taiwan, visit: www.tastetaiwan2013.com
__________________________________________________________________
New Wineries and Chefs Announced 
For The 2014 Big Sur Foragers Festival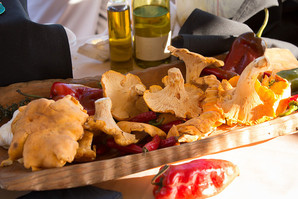 A celebration of the amazing array of wild foods will be the centerpiece for a weekend of gourmet food, world-class wine and beer, entertainment, expert-led foraging hikes and a friendly chef competition with celebrity judges.
Save the dates of January 17th through 19th, 2014. Big Sur area restaurants will host the culinary expertise of notable chefs preparing unique fare from rustic to elegant, paired with the region's amazing selection of wines and beers.
The event also serves as a fundraiser for the Big Sur Health Center. The community's non-profit health center will receive the proceeds from the foraging events to support the continued presence of local health care services.
Event schedule to include:
•                 "Firestone and Fungus at Big Sur Roadhouse." David Walker "The Lion" of Firestone-Walker Brewing Co. will be in the building. BBQ: Rain or Shine
·        NoBS Chili
·        BBQ Brisket
·        Baked field peas
·        Long-Cooked foraged winter greens
·        Roasted Mushrooms
·        And of course, Firestone-Walker brew....
·        $50.00 including beer pairing.
·        5:30-8:00pm.
·        Reservation seating-no single start time.
·        50-60 people.
•                 "Wild Mushroom Walk and Talk" at Pfeiffer State Park and at Ventana Inn & Spa, both led by expert foragers.  Cost per person is $35.
•                 "Fungus Face-Off" on the deck at Ventana Inn & Spa!
·        "Fungus Face-Off" at Ventana Inn & Spa from 1:00 pm – 4:00 pm. Cost per person is $45. A friendly competition among some of the area's notable chefs featuring chanterelles and other fabulous fungi. Celebrity judges areKGO's Joel Riddell, Jim Dodge and  Wendy Brodie.
·        Attendees also have an opportunity to cast their vote for "People's Choice".
·        Participating restaurants are: Big Sur Roadhouse, Hyatt Carmel Highlands, Esalen, Big Sur Bakery, Quail and Olive, Fernwood Resort, Bernardus Lodge, Carmel Valley Ranch and The Restaurant at Ventana.
·        Wine pairings will be provided by:
§  Baker & Brian
§  Chappellet
§  Comanche Cellars
§  Mesa del Sol
§  Madeline
§  Mercy
§  Dawn's Dream
§  Morgan
§  McIntyre
§  Filliponi
§  Pessagno
§  Scheid
§  Wrath
·        This year there will be a wine raffle!  Grab a ticket for $10 to win 30 or more bottles of wine in your own wine barrel!
·        A silent auction full of culinary delights, hotel stays, tickets to explore the area, art and so much more will take place during the food and wine sampling.
·        Grand Celebrity Chef Dinner at Ventana Inn & Spa.  "Foragers Dinner" at the Restaurant at Ventana beginning at 6:00 pm. The evening will be a very special meal prepared by Ventana's executive chef Truman Jones. The multi-course dinner, destined to be a memorable feast paired with an incredible wine selection, costs $175.00 per person.
·        Sunday Brunch at the new Big Sur Roadhouse
Tickets on sale now  at http://www.eventbrite.com/event/5769234937.  For more information go to http://www.bigsurforagersfestival.org/.
___________________________________________________________________

CIAO BELLA CHILI
by Bonnie Carroll
INGREDIENTS:
Light olive oil as needed
3 large cans Northern white beans (Gelsons Market)
2 large cans white sweet corn
4 cups finely diced celery
4 cups finely chopped yellow & green Italian squash
1 large yellow pepper
2 large cans yellow Roma tomatoes (.99 Stores)
1 cup each: ground veal, chicken, turkey
3 cups chopped white onion
3 tbs chopped shallots
½ cup chopped scallions
½ cup chopped water chestnuts
1 can finely chopped artichoke hearts (15 oz. can)
1 cup dry white Italian wine (Bristol Farms)
3 cloves garlic finely chopped
1 tbs. white Worchester sauce
1 tsp. white rice vinegar
1 tsp white balsamic vinegar (Surfas chef supply)
juice of 1 lemon
1 tsp cinnamon
1 tsp cumin
1 tsp oregano
1 tsp chili powder
1 bayleaf
3 large mushroom chopped
1 tbs white chocolate cocoa powder (Bellagio Brand at Bristol Farms Market)
keylime white pepper and salt to taste
(8-10 servings)
PREPARATION:
Brown meat, remove from pan and add onion, scallions, shallots, celery, pepper, squash in enough oil to cover bottom of the pan; cook over medium heat until lightly brown. The liquid can then be drained or can be left for added flavor. Add all spices (except white key lime pepper and salt, which should be added 30 minutes before serving) along with lemon juice, Worchester sauce, rice and balsamic vinegar, and simmer for 30 minutes. Place mixture in a gallon size pot and add the northern beans, white sweet corn, tomatoes, water chestnuts, artichokes and white wine and continue to cook on low heat until ready to serve. Don't forget white key lime pepper and salt in last 30 minutes.
GARNISH:
Fresh grated Parmesan cheese
Sliced tiny yellow and red tomatoes
1 small basil leaf or basil leaf
2 small breadsticks
__________________________________________________________________
Universita' dei Sapori (UdS) heads to America!
Aspiring American chefs coming to Perugia, thanks to a new program being offered by UdS in the US! 
The Università dei Sapori of Perugia brings Umbria and Italy to the United States. 
This Italian institute of higher education with its culinary cultural programs will soon be hosting young aspiring American chefs at its state-of-the-art school in Perugia. 
The new international program includes a series of unique courses lasting two to eight weeks from July to October each year, at the headquarters of the Università dei Sapori. 
At the conclusion of these courses, students will earn a certificate of completion issued by UdS for the courses taken in Italy. 
The official unveiling of the international program will take place during the program's 
promotional tour, which will be heading to California from December 2 nd 
to the 7th. A school delegation will partake in the tour, led by UdS Executive Director, Vasco Gargaglia.
The promotion involves a "road show" that will take place by invitation at four of the eight 
California campuses of the Art Institutes. World renowned Italian Chef Salvatore Tassa will perform cooking demos incorporating Umbrian products. The tour will also include the unveiling of a new international website covering the educational programs, a list of major food products of the Umbria Region, simple recipes, places, sites and images of Perugia. 
This new international program opens a virtual window of what will be the learning and sensorial experience that American students will enjoy in Umbria. This is part of a new strategy for UdS to communicate with international markets through the most advanced technologies, overcoming the limit of language, distance, and so on.
During a special ceremony to be hosted by the Italy-America Chamber of Commerce West and held at the Italian Cultural Institute in Los Angeles, Italian restaurants certified by "Unioncamere Italian Hospitality" will be involved, with the broader objective of committing to offering American young aspiring chefs internship opportunities upon the completion of their training at the Università dei Sapori. Thus offering these young chefs training continuity with a focus on the Italian culinary tradition. This entire educational path will create real ambassadors of the Umbrian and Italian culinary culture in America and will provide a wealth of complex and highly professional expertise through an approach that will adopt diverse aspects, from the art of cooking and cooking techniques to the knowledge of the products and the Italian food supply chain.
The implementation of these training activities is part of the internationalization plan that the Università dei Sapori is developing with the primary objective of promoting the culture of Italian cuisine and through it, the excellence of Italian and Umbrian products. 
Università dei Sapori: 
www.universitadeisapori.it
---