CULINARY COUP   .   .   .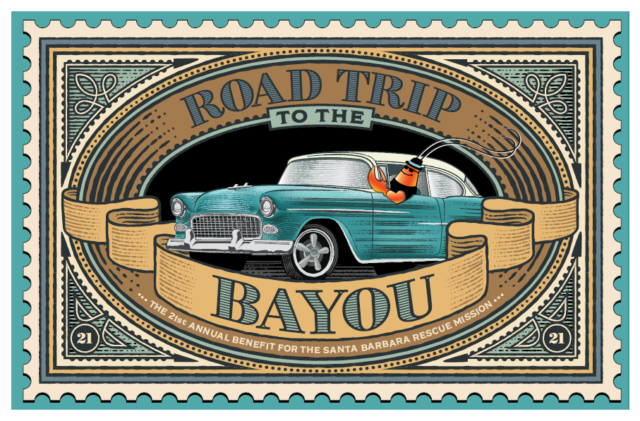 SANTA BARBARA RESCUE MISSION HONORS KARL WILLIG AT 2022 ROAD TRIP TO THE BAYOU
       Rest Stop Dinner Delight by Lorraine Lim Catering
By Bonnie Carroll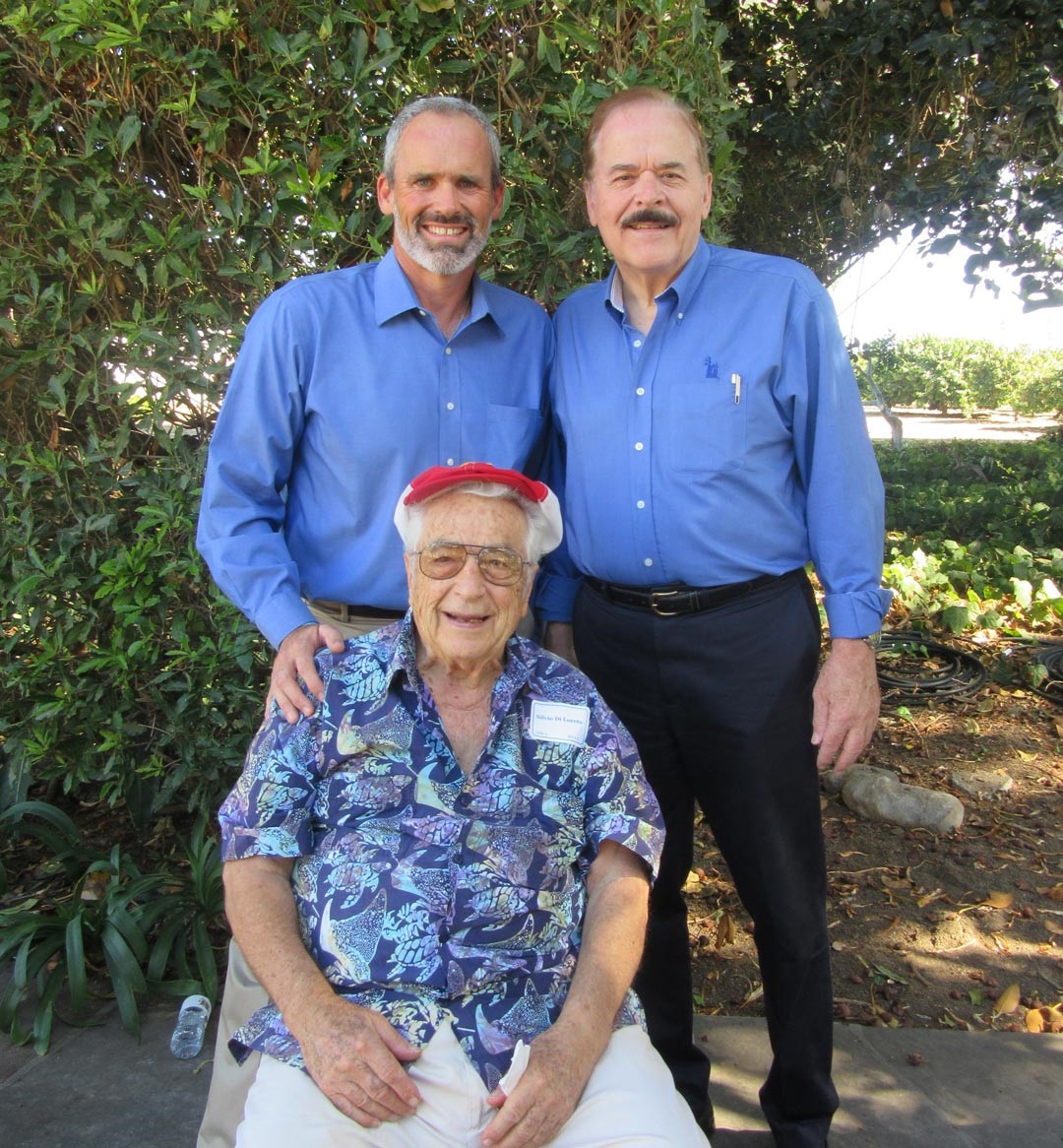 SBRM President Rolf Geyling with Karl Willig 2022 Honoree, and past SBRM Award recipient Silvio Di Loreto
The (SBRM) Santa Barbara Rescue Mission held its twenty first annual fundraiser Road Trip to the Bayou on Saturday, October 1, 2022, at the scenic private beach of historic Rancho Dos Pueblos, where guests enjoyed a casual outdoor beachside atmosphere while bidding online for valuable silent auction items, savoring a delicious rest stop dinner by Lorraine Lim Catering, and listing to live music of The Idiomatics.
Karl Willig, who was to be honored at this year's Bayou event for his stellar support and contributions to SBRM, passed away suddenly in early September making it a poignant and heartfelt event honoring his ongoing support of SBRM for many years and the loss so many felt.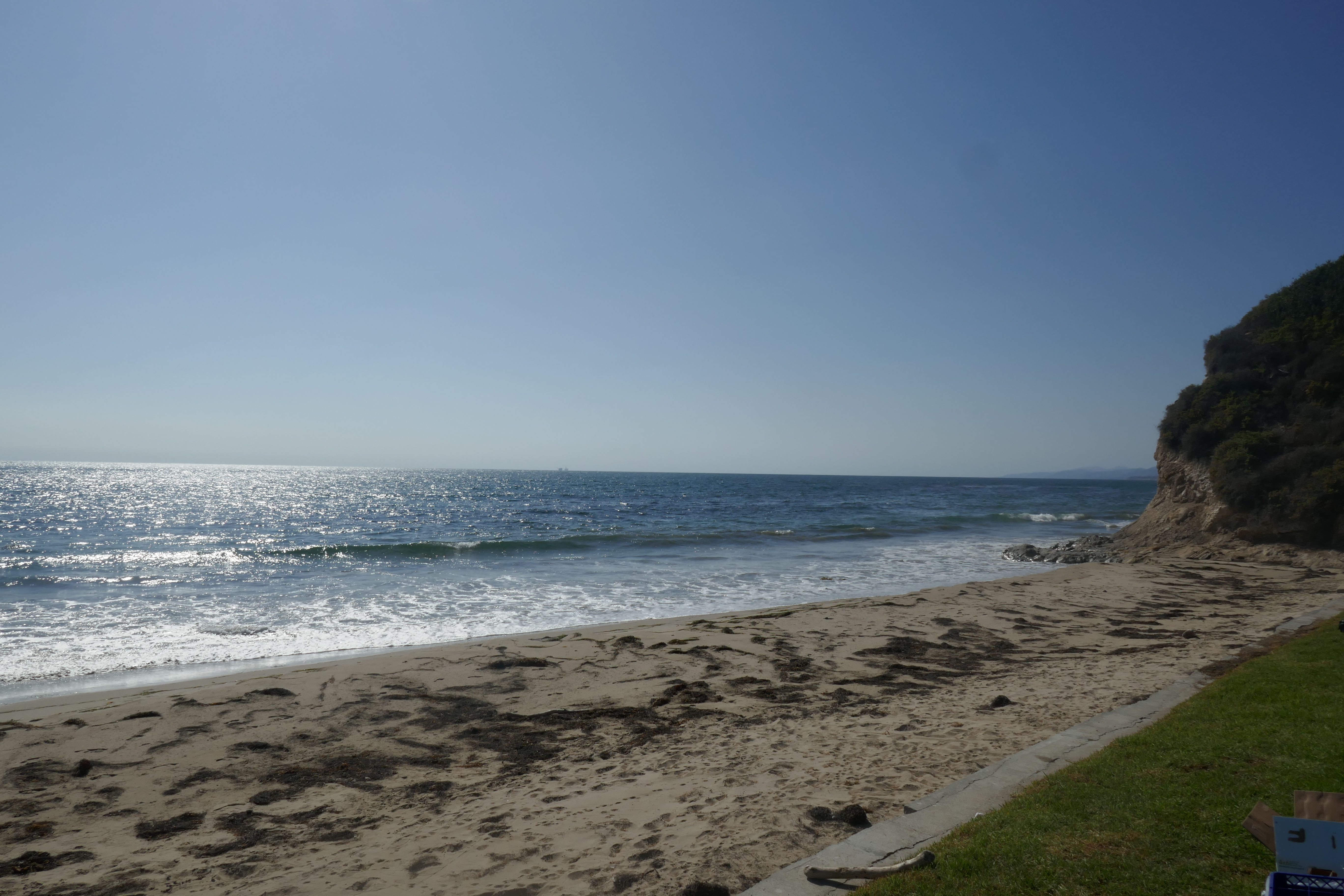 Bayou Guests enjoyed views of the Rancho Dos Pueblos Private Beach
"Karl Willig will be remembered and honored with the Leni Fe Bland Award for his service to the Santa Barbara Rescue Mission and our community. Rolf Geyling, Rescue Mission president stated. "The Rescue Mission family is grieved by Karl Willig's recent passing. The imprint of his leadership and extensive involvement is deeply seen in the organization we are today."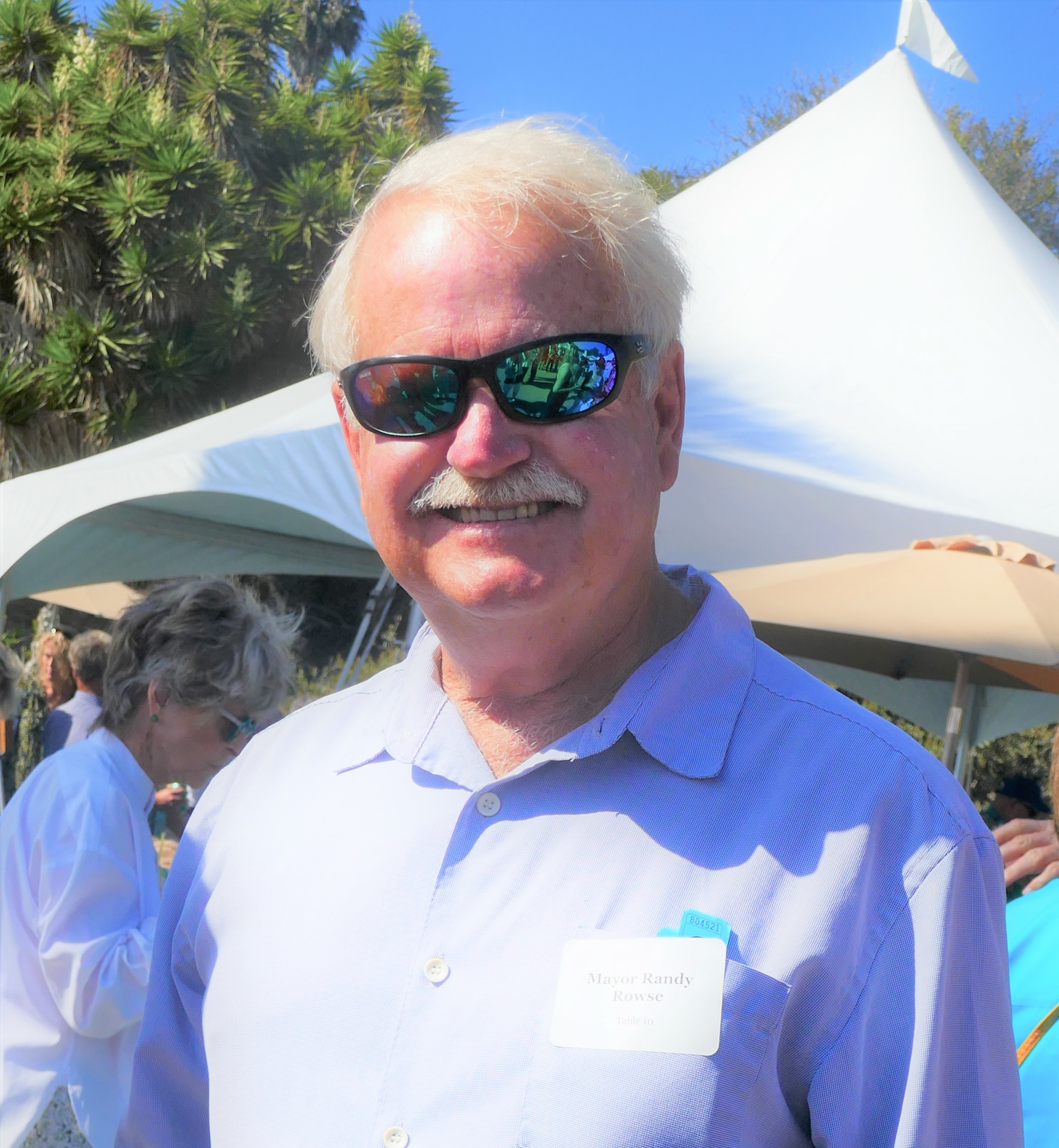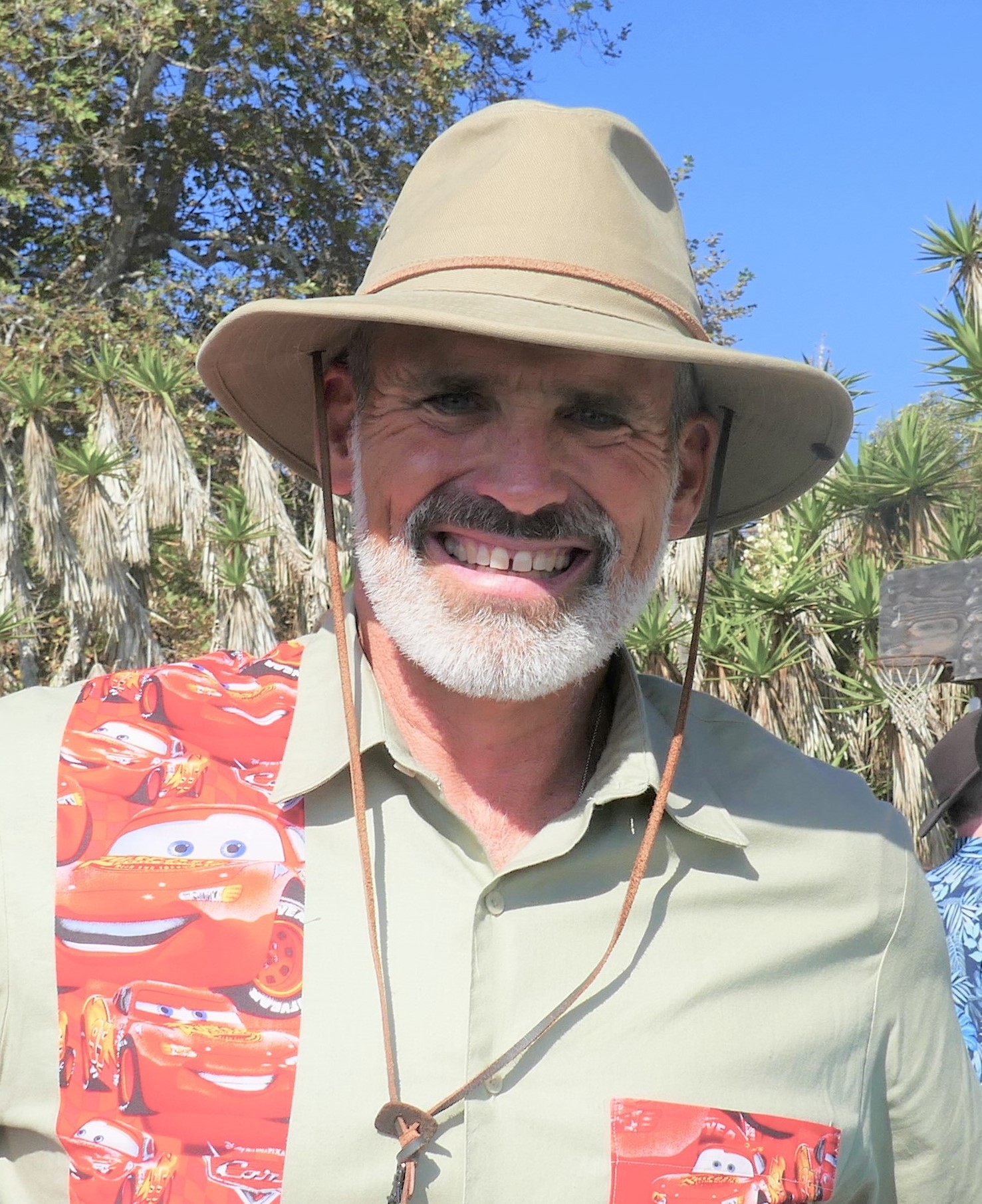 Santa Barbara Mayor Randy Rowse - SBRM President Rolf Geyling
The funds raised at the Bayou allow the mission to offer a successful 12-month residential drug and alcohol treatment program and provide emergency services for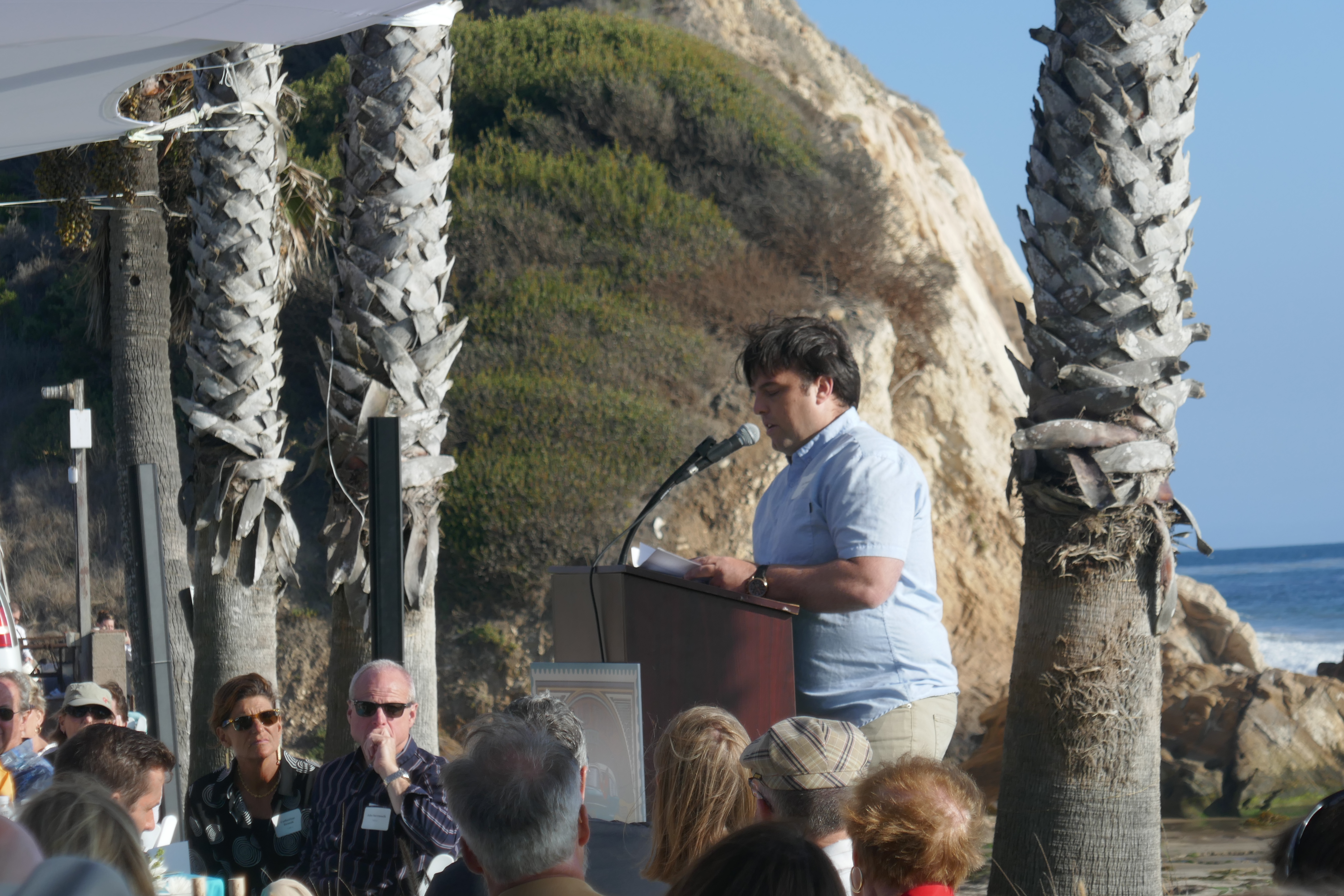 homeless guests. Last year, the Bayou event raised over $600,000 to assist people seeking shelter and recovery from drug and alcohol addiction. The Mission has helped over 900 people achieve recovery I the last 25 years. John Ross and Rick Fogg gave a touching tribute to honoree Karl Willig, followed by program Graduate Eric Duncan who shared his journey of challenges and freedom, joy, and hope with Santa Barbara Rescue Mission. Santa Barbara Mayor Randy Rowse shared what a valuable service SBRM has served in our community for so many years, and that he was glad to be enjoying the new beachside location of the Bayou event 2022.
Special thanks to Board of Directors Chair Joyce McCullough, Women's Auxiliary President Pamela Dillman Haskell, Bayou Co-Chairs Susan Hughes and Joan Wimberly, Decorations Chair Dianne Davis, Auction Coordinators Terry Foil, Alice Birch and Katie Pointer, Rancho Dos Pueblos Institute owners of Rancho Dos Pueblos, Lorraine Lim Catering and her outstanding team, Emcee Catherine Remak, Bryant & Sons Jewelers, Cox Communications, Montecito Bank & Trust, Fess Parker Vineyard & Winery, and The Petersen Foundation.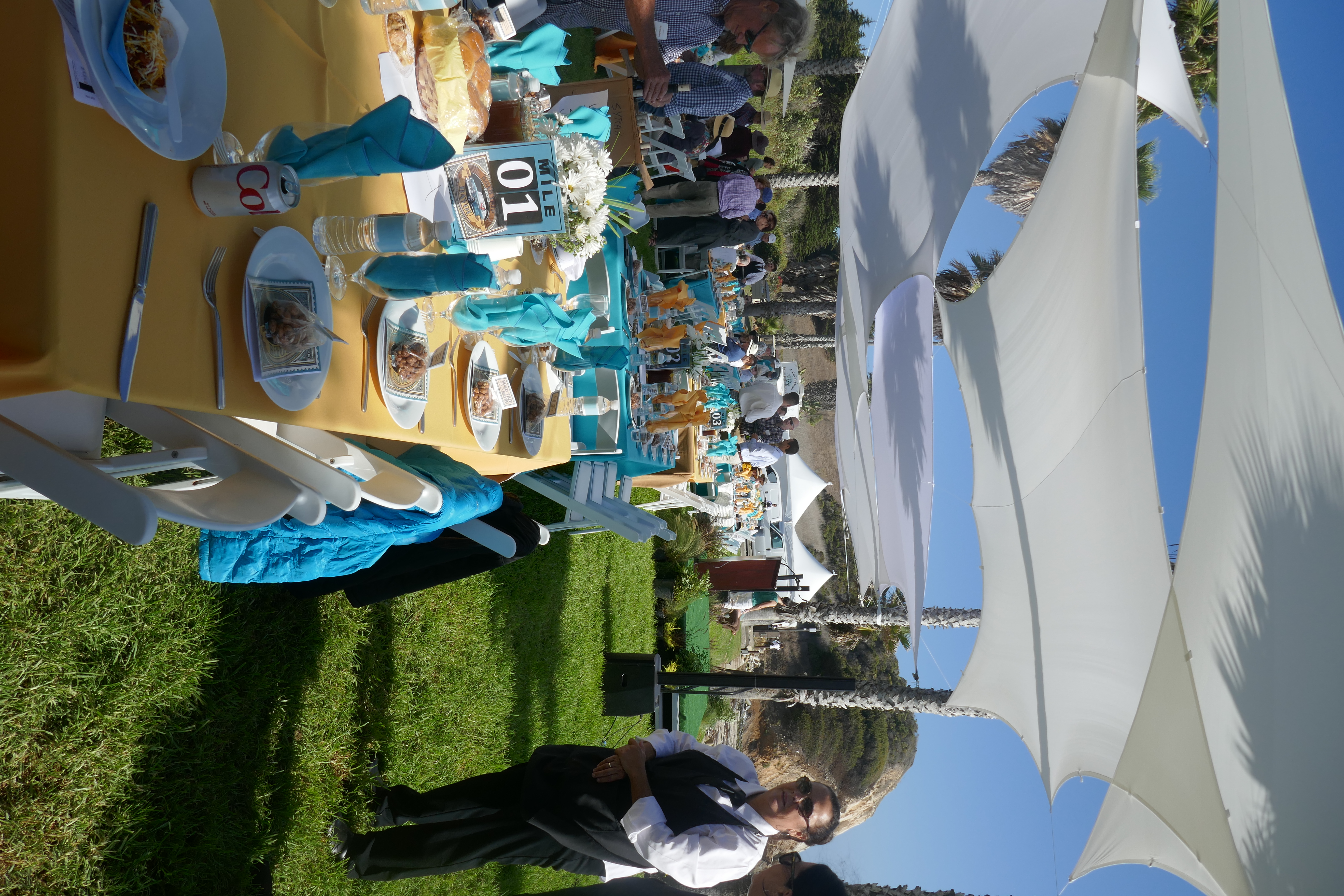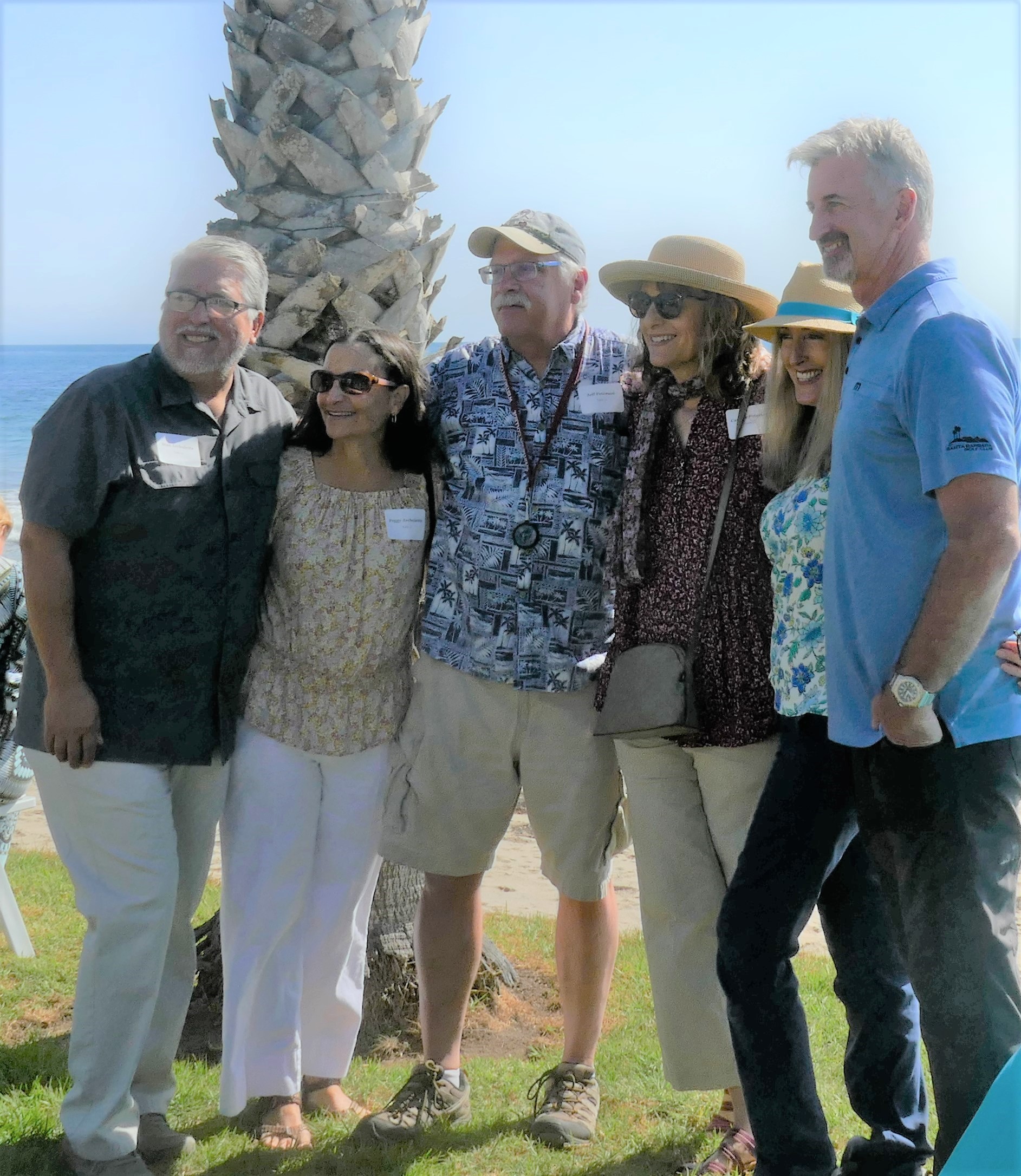 Gorgeous Design by Dianne Davis          SBRM 'Make it Happen' Group
"Together we are not only transforming the lives of individuals, we are changing and saving entire families. Generations from now people will be living in hope and freedom because of the Mission and our donors who make it possible," said Rolf Geyling, the Rescue Mission president. All proceeds for the benefit the Homeless Guest Services and state-certified 12-month Residential Drug and Alcohol Treatment Program of the Sant Barbara Rescue Mission.
About Santa Barbara Rescue Mission
Established in 1965, Santa Barbara Rescue Mission, a 501(c)(3) organization, brings physical, emotional, educational, and spiritual resources to individuals and families in need. It is the only organization between Oxnard and Santa Maria that provides hot meals and overnight accommodations to homeless guests 365 days of the year. The rescue Mission offers men's and women's 12-month residential recovery treatment, family support, relapse prevention, men's sober living, academic instruction, and job skills training. Its residential drug and alcohol program has won regional and national recognition for its extraordinary effectiveness. The Mission receives no government funding. For additional information visit: www.sbrm.org.
____________________________________________________________________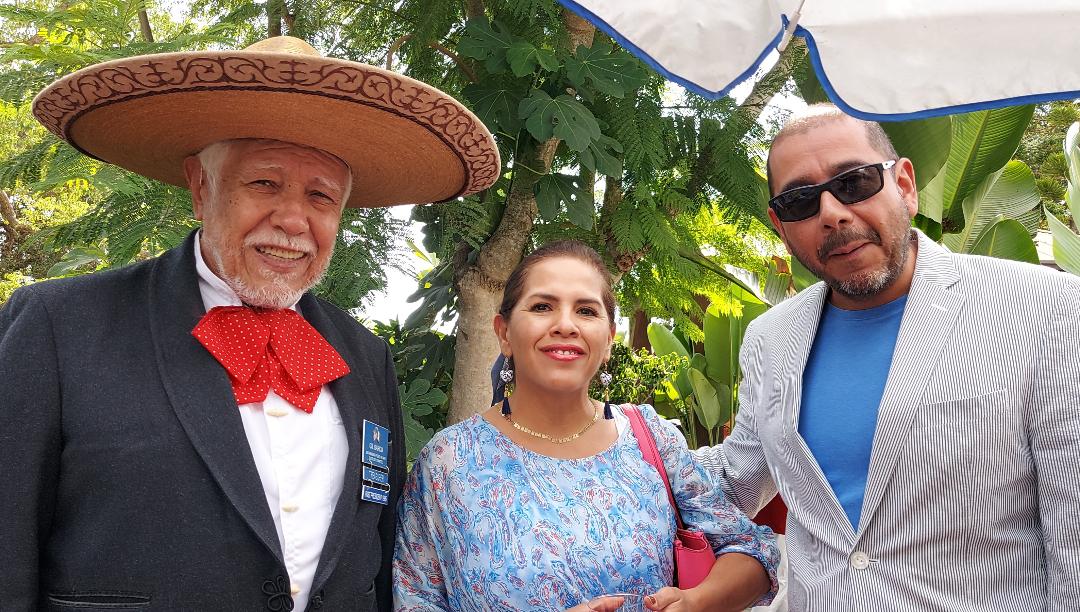 SBPV Sister Cities Treasurer Gil Garcia, Claudia & Euclides Del Moral
SBPV SISTER CITIES COMMITTEE 2022 MEXICAN INDEPENDENCE DAY CELEBRATION INCLUDED MEXICAN FLAG CEREMONY
By Bonnie Carroll
Santa Barbara Puerto Vallarta Sister Cities Committee Celebrated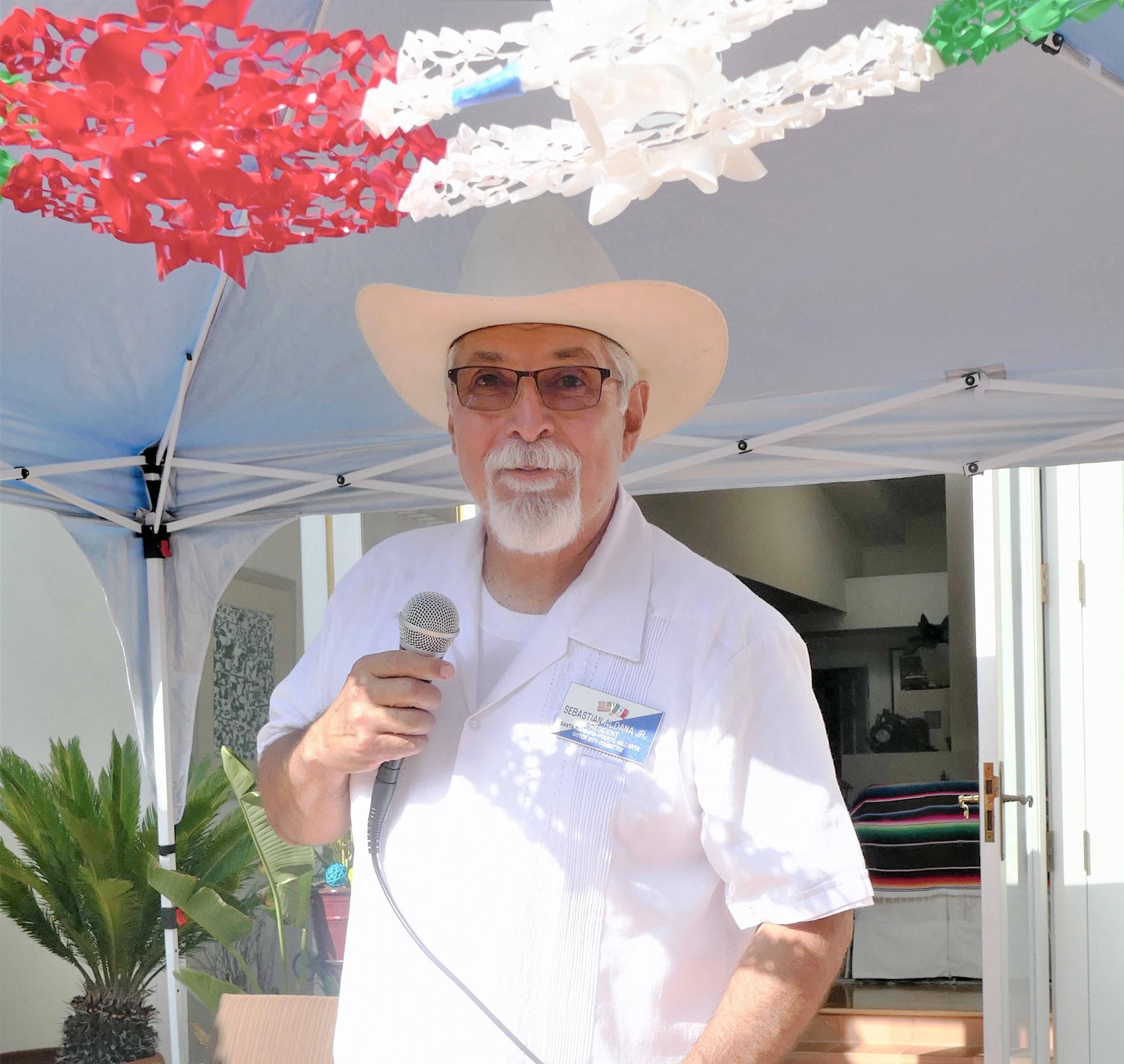 Mexican Independence Day and National Hispanic Month at an afternoon party on the patio of Casa Garcia; hosted by long-time members and board members Gil and Marti Garcia, where SBPV President Sebastian Aldana, board members, volunteers and guests were joined by Euclides Del Moral of Oxnard Mexican Consulate who presented a spirited Mexican flag ceremony to celebrate Mexican Independence Day.
The festive afternoon included both DJ Music by D&D, Diana Guerrero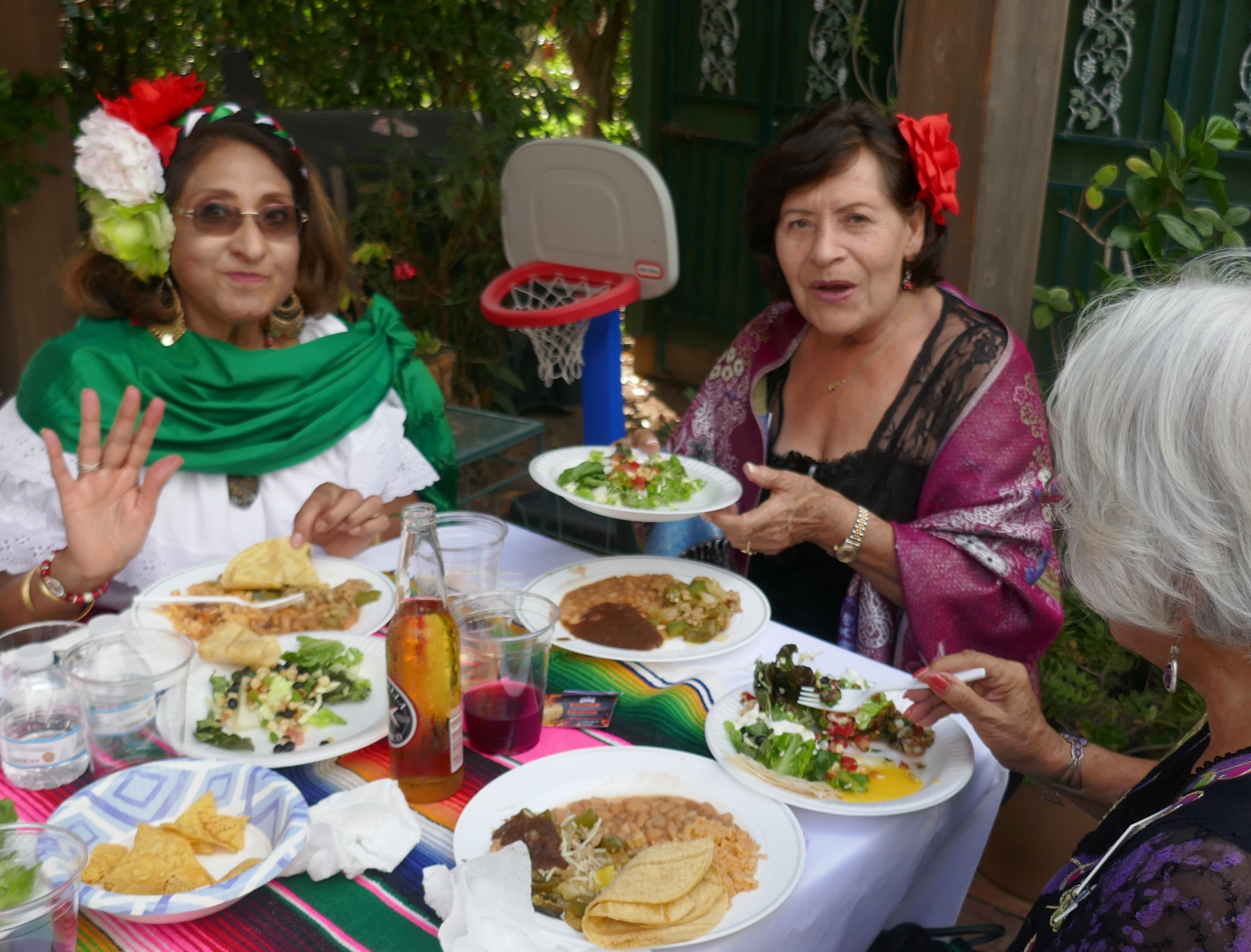 and Dalet Alvarado as well as a live performance by talented singer Irma Segura. Guests mingled, enjoyed a delicious catered Mexican dinner by Chiltepin Catering, a lively auction of donated gift items, and dancing to favorite musical selections. Attendees included members from combined Santa Barbara Sister Cities, many of whom will be attending the November Santa Barbara Puerto Vallarta Sister Cities trip to Puerto Vallarta to celebrate the groups 50th Anniversary working together.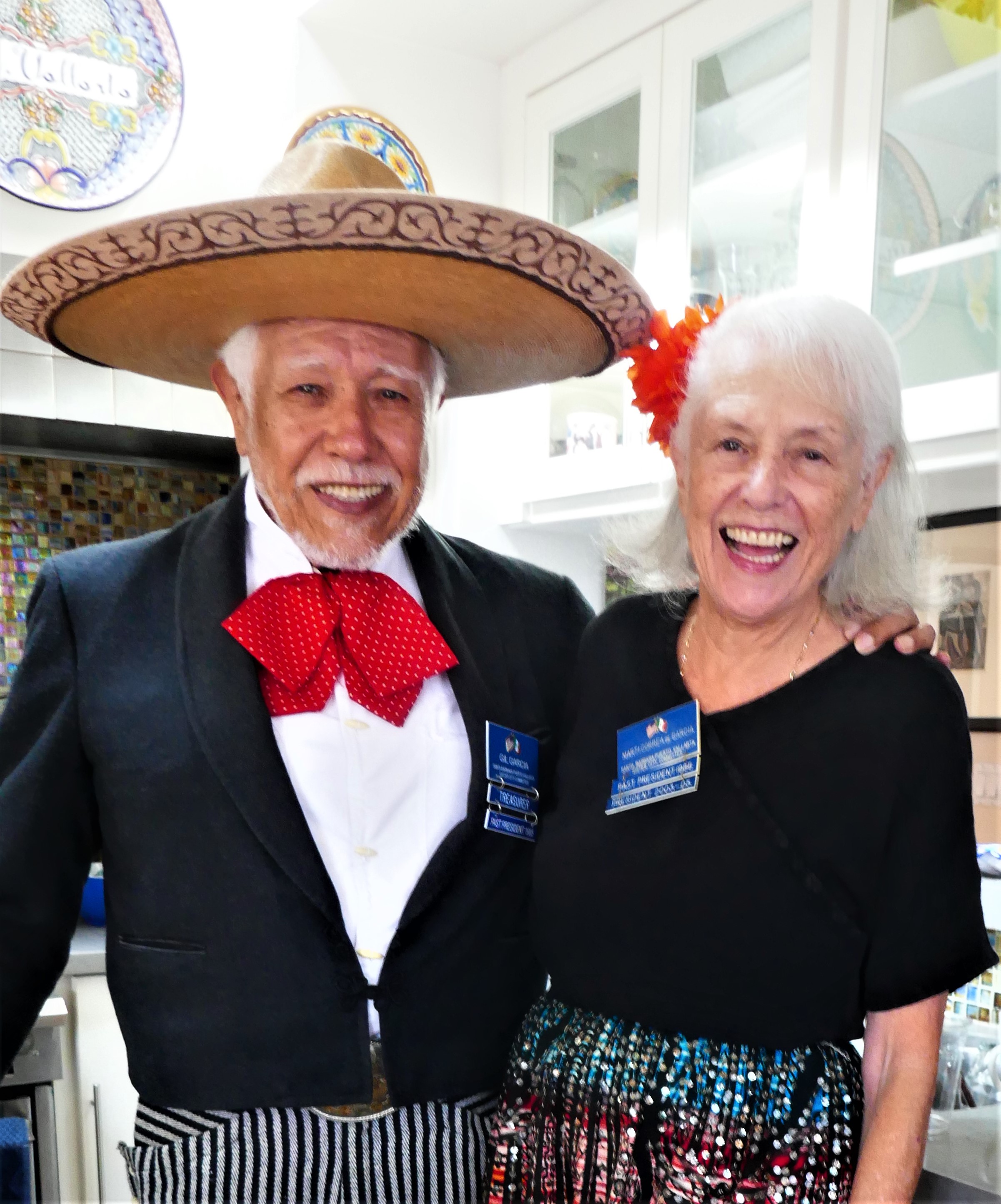 Hosts Gil & Marti Garcia
The Santa Barbara/Puerto Vallarta Sister Cities Committee program is a direct cultural and social exchange between Santa Barbara and Puerto Vallarta, established in 1972 through the efforts of local city officials and interested citizens and includes countless programs of community outreach and cooperation. The program is a living legacy left by the late President Dwight D. Eisenhower who conceived the program and initiated it in 1956.
The grass-roots strength of the Sister City movement rests on the people-to-people programs, and the direct contact activity of the individual Sister Cities. Over 30,000.00 was raised throughout the past year to support the Volcanes Food Bank that supplies meal ingredients to over 500 families that have been economically devasted by loss of tourist related jobs due to the pandemic. For detailed information on all the programs supported by SBPV Sister Cities Committee please visit: www.sb/pvsistercity.org. For membership information please contact Gil Garcia at gil@gilgarcia-aia.com.
♦ ♦ ♦
---