Red Carpet Celebrity Drawing Hope Int'l Masquerade Gala
 Honoring AnnaLynne McCord (90210) with the "Heart of Hope" Award
 Honoring Laura Slade Wiggins (Shameless) with the "Point of Courage Award"
                Celebrity Red Carpet Host Jackie Christie (Basketball Wives)
                Live performance by Mary Birdsong (The Descendants)
                Headline Performance By Jasmine V (Justin Bieber Concert  
                Dinner/Celebrity Chef Kai Chase 
                  (Obamas, Mary J. Blige, Late Michael Jackson)
                Sunday March 18th
                630pm Red Carpet VIP Reception
                800pm Kai Chase Dinner and Celebrity Awards Presentations
                930pm Jasmine V Live Performance
        The Mark
                9320 W. Pico Boulevard LA
                Between Beverly Drive and Doheny Drive
               Drawing Hope Int'l & Points With Purpose Charity
Pushing the limits of art, compassion and healing, celebrities and young survivors are coming together on the red carpet to show their support for rape and sexual abuse survivors
Confirmed to attend/honorees/presenters:  AnnaLynne McCord (90210), Jasmine V (Justin Bieber Concert Tour), Wendi McLendon-Covey (Bridesmaids), Teri Polo (Meet The Parents), Kyle Massey (That's So Raven/Dancing with the Stars), Chris Massey (Zoey 101), Shantel VanSanten (One Tree Hill), Jackie Christie (Basketball Wives) Reid Ewing (Modern Family's Dylan), Laura Slade Wiggins (Shameless), Garrett Morris (2 Broke Girls), Mary Birdsong (The Descendants), Rex Linn (CSI:Miami), Tracie Dinwiddie (Mr. Brooks), Cress Williams (Friday Night Lights), Dallas Roberts (The Grey)
Live Performance by Jasmine V: Recording Artist Jasmine Villegas, Fresh off Justin Bieber's My World Tour, she can currently be seen as The New Face of Tokidoki Beauty, Exclusively in all Sephora Cosmetic Stores.  In Addition, Jasmine Recently Partnered With Microsoft To Shoot The First Ever HTML5 Music Video That Will Premiere March 27, 2012.  Jasmine Recently Passed Over 1,027,000 Followers On Twitter and Over 58,000,000 YouTube Views.
About Drawing Hope: Serving tens of thousands of members in 150 countries, Drawing Hope is a charitable organization that – through art – serves survivors of abuse and other life struggles.  Completely unique in their approach to drawing survivors of rape and sexual abuse out of shame, Drawing Hope helps survivors connect with their own strength, beauty, sensuality and freedom.  
The glamorous evening will focus on one of Drawing Hope's many powerful projects, Points With Purpose.  Founded by celebrity artist David Ilan (who's famous subjects include Scarlett Johansson, David Beckham, Jerry Seinfeld), Points with Purpose uses David's Pointillism technique, which is drawing using only dots – little dots that have changed and saved lives.  For every survivor who signs up for Points With Purpose, one, free, hand-drawn dot is placed in a portrait.  One dot equals one survivor and the dots come together to represent a survivor who feels confident, proud and beautiful.
---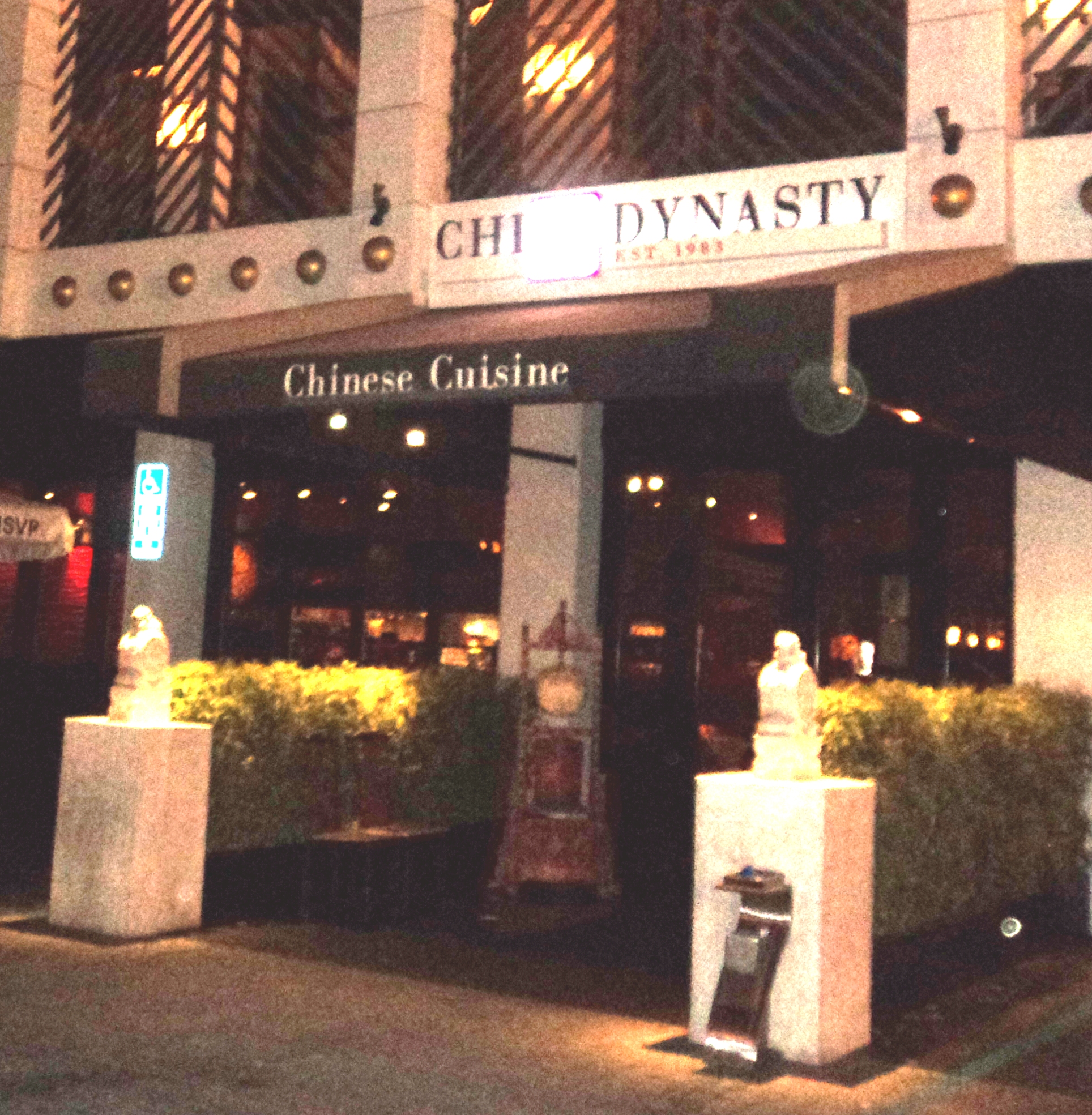 CHI DYNASTY – SOPHISTICATED CHINESE                                                   by Bonnie Carroll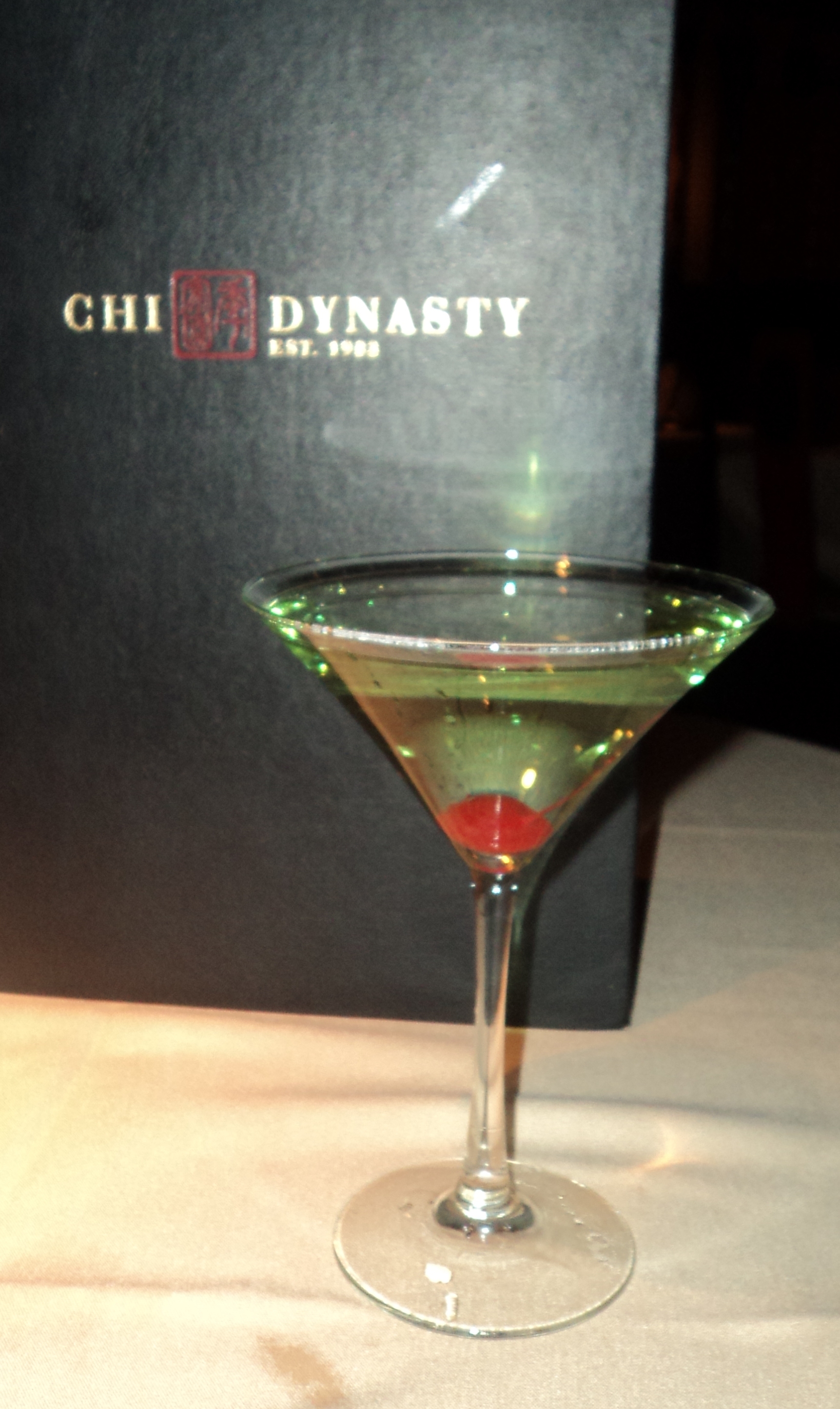 Chi Dynasty is an upscale Chinese venue that features recipes with a now imprint. The sauces are lighter than traditional Chinese restaurants, containing no heavy oil or thick corn starch. The menu remains the same as the Los Feliz venue. but the overall ambiance makes the difference.  Plus, they offer special menus for unique events like the MLB Play-offs, and Chinese New Year, etc.
The restaurant interior is vibrant in a color palate of red, black and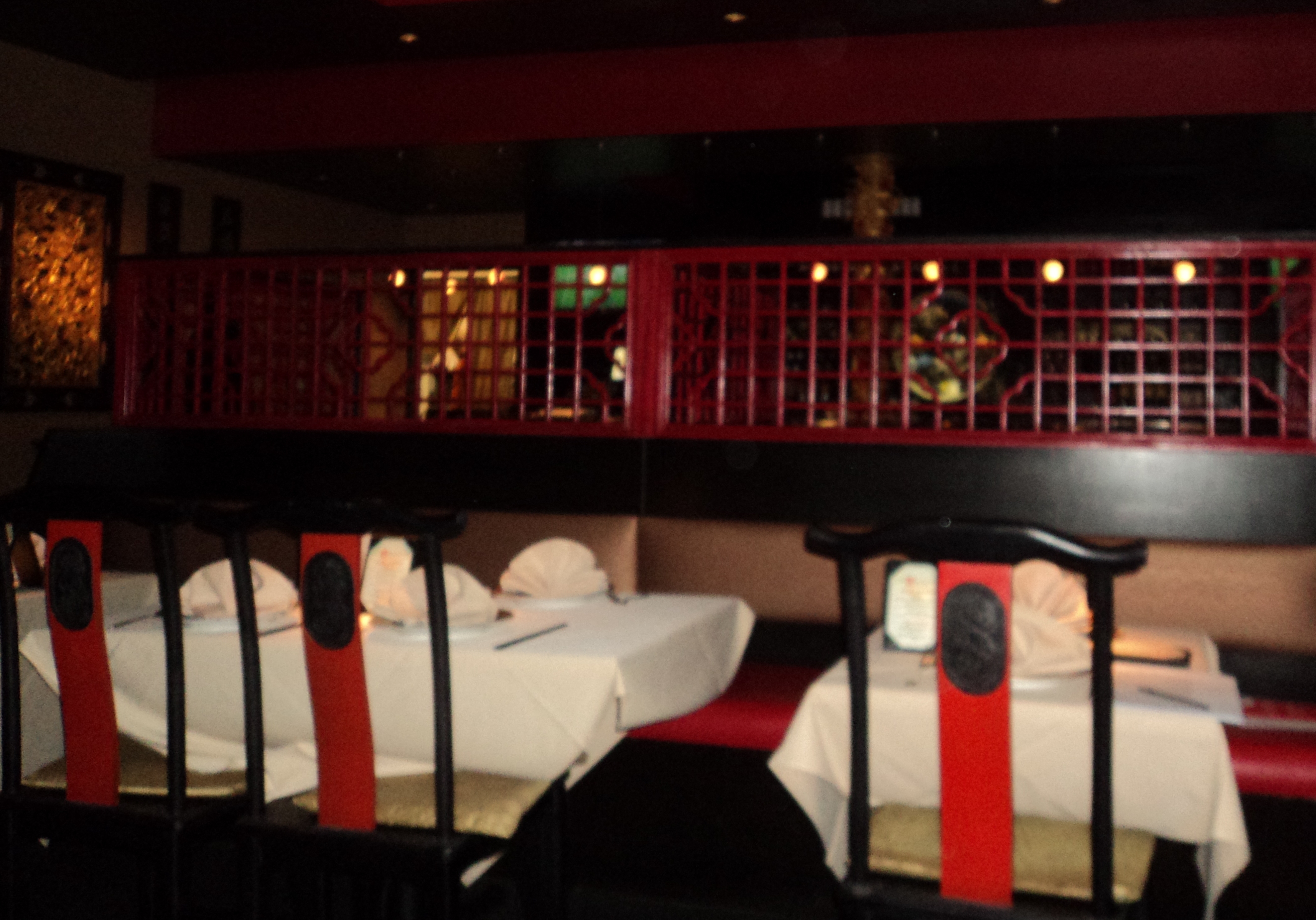 splashes of gold. A separate bar is set against a side wall where guests may wait for their table or just enjoy a cocktail.  Tables are formally set, and the servers are thoughtful and  eager to serve patrons.
The sophisticated style and ambiance is quite different than other Chinese restaurants you may have frequented, and we enjoyed this new version very much. There was a large family group having a party in a private area, and several couples that appeared to be enjoying a date night.
The Chi Chinese Chicken Salad, which was voted "Best in Town" is prepared tableside in a large bowl. With a light dressing that balances a sweet vinegar with a hint of ginger.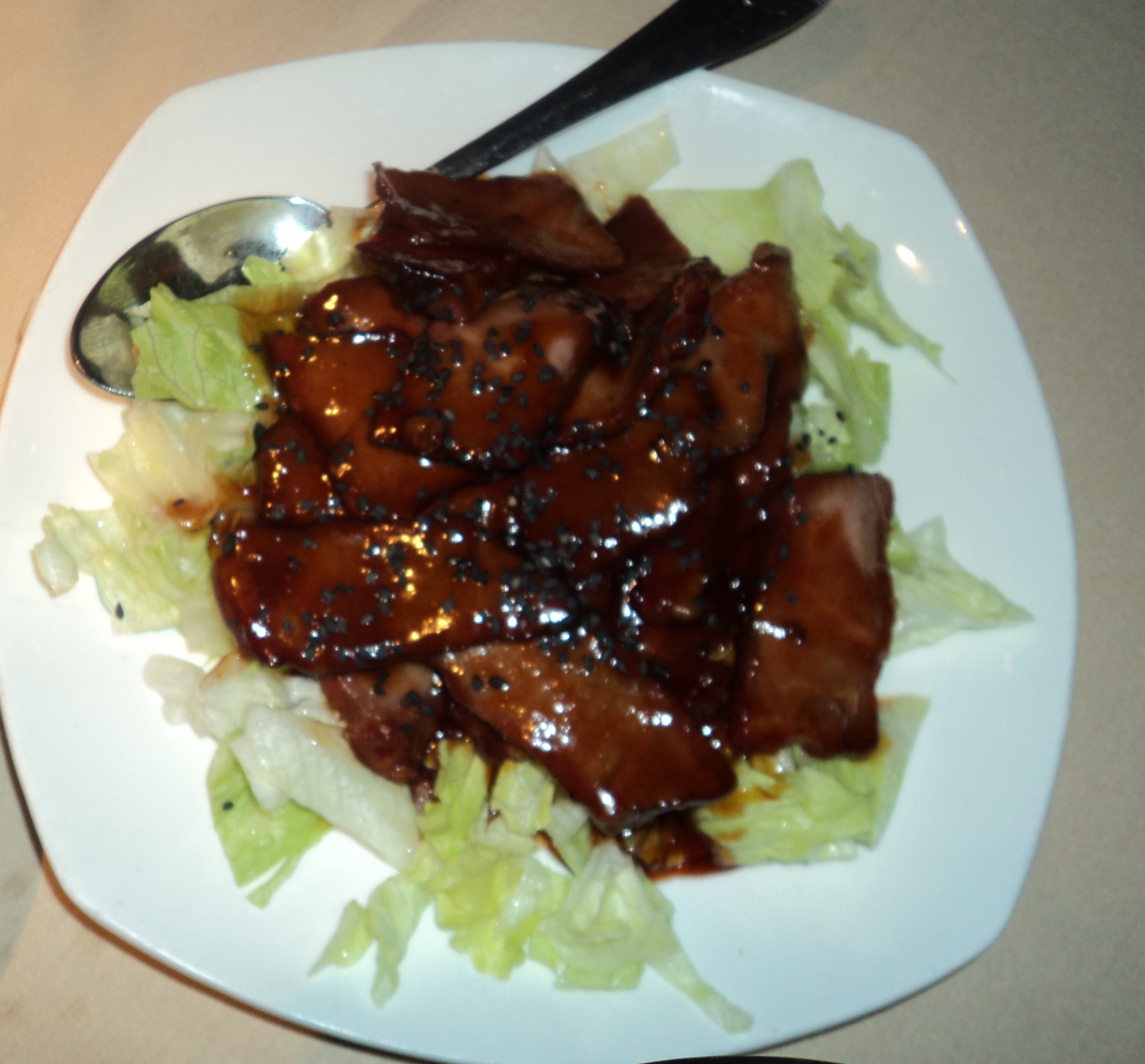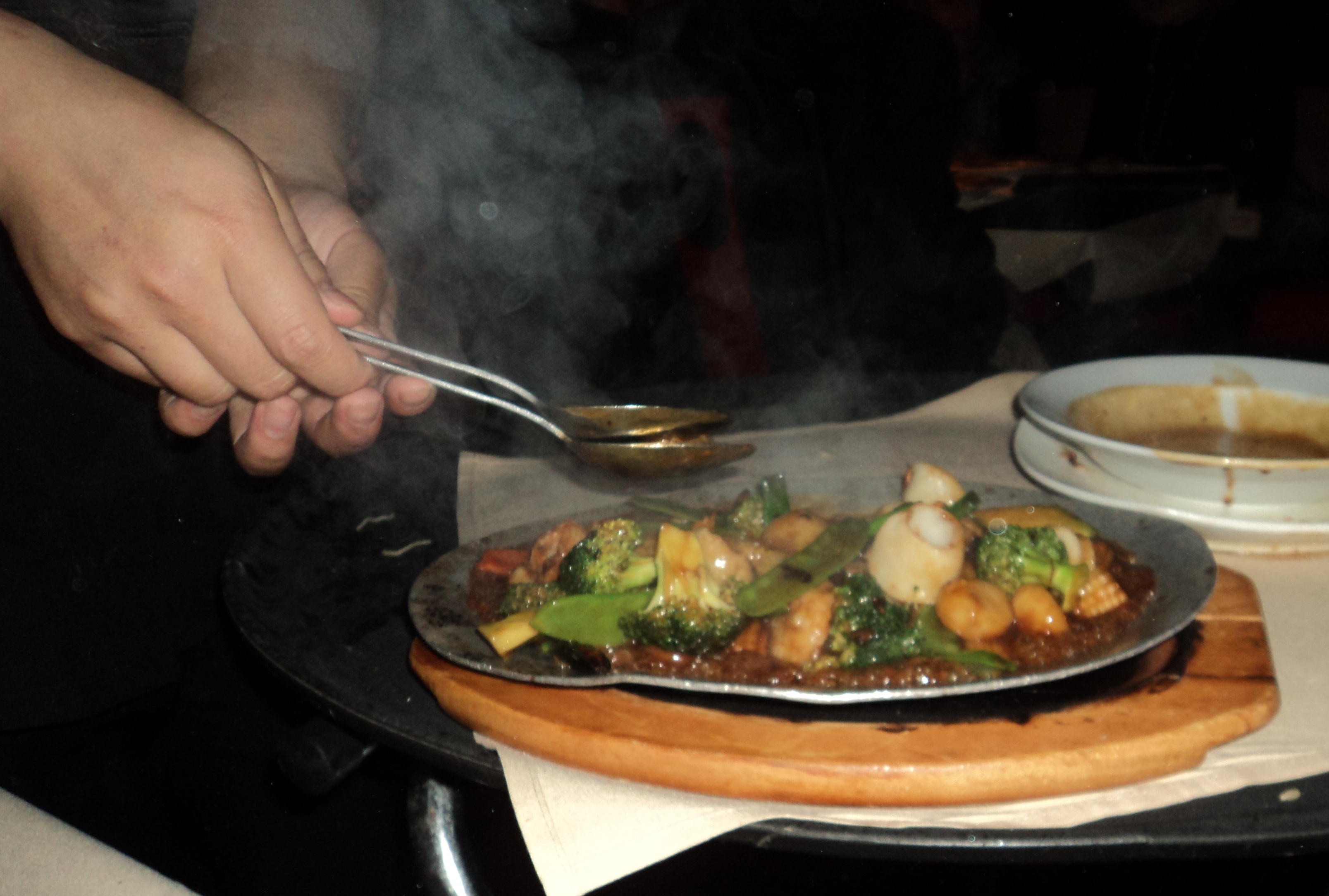 A wonderfully moist beef dish is the Szechwan which is stir-fried in a rich sauce full of ginger and garlic and prepared at your table. The Mandarin Beef is tender and thinly sliced with ginger and mushrooms in a brown sauce. The ribs over lettuce are finger licking good and the chicken lettuce cup appetizer is outstanding.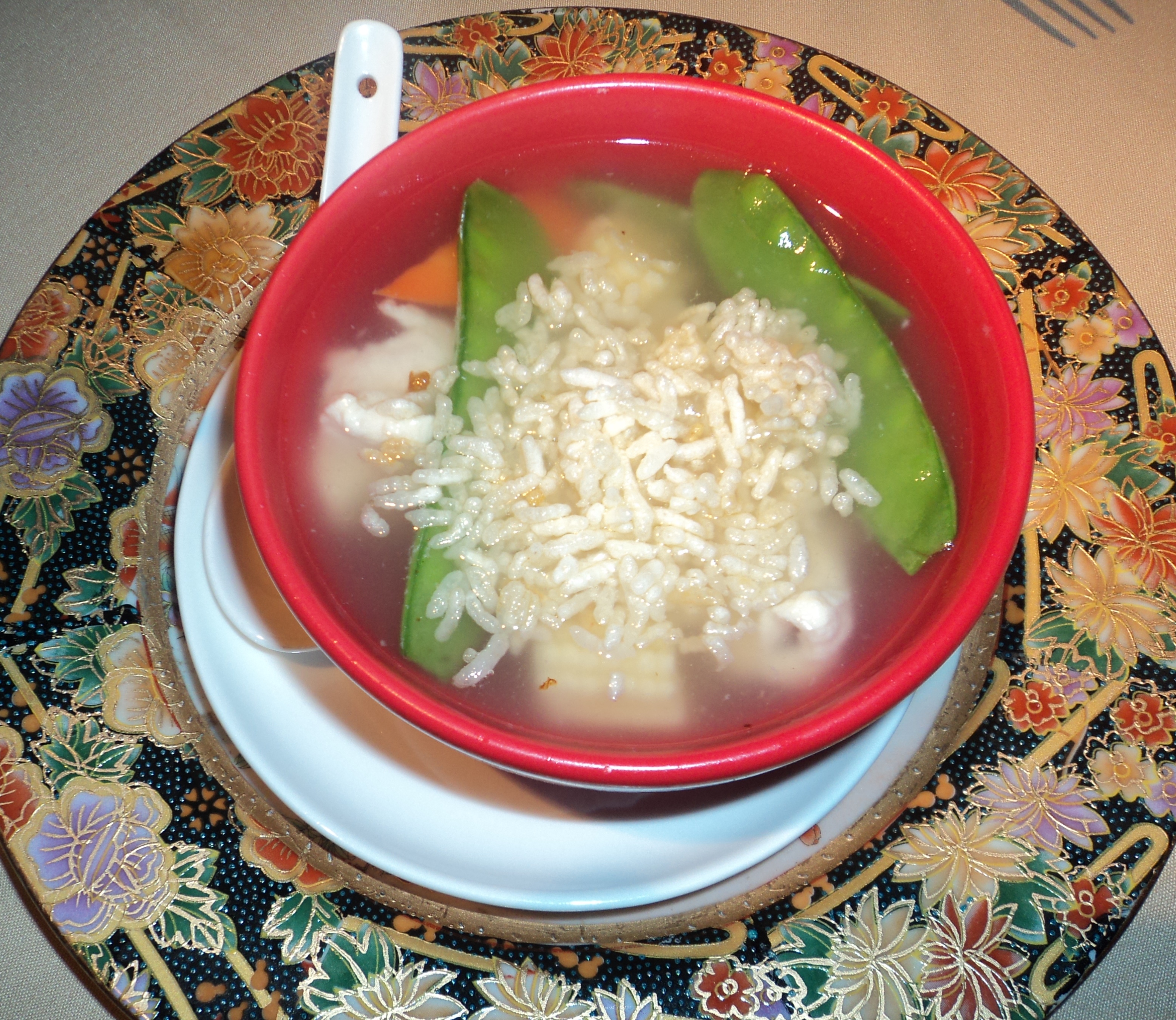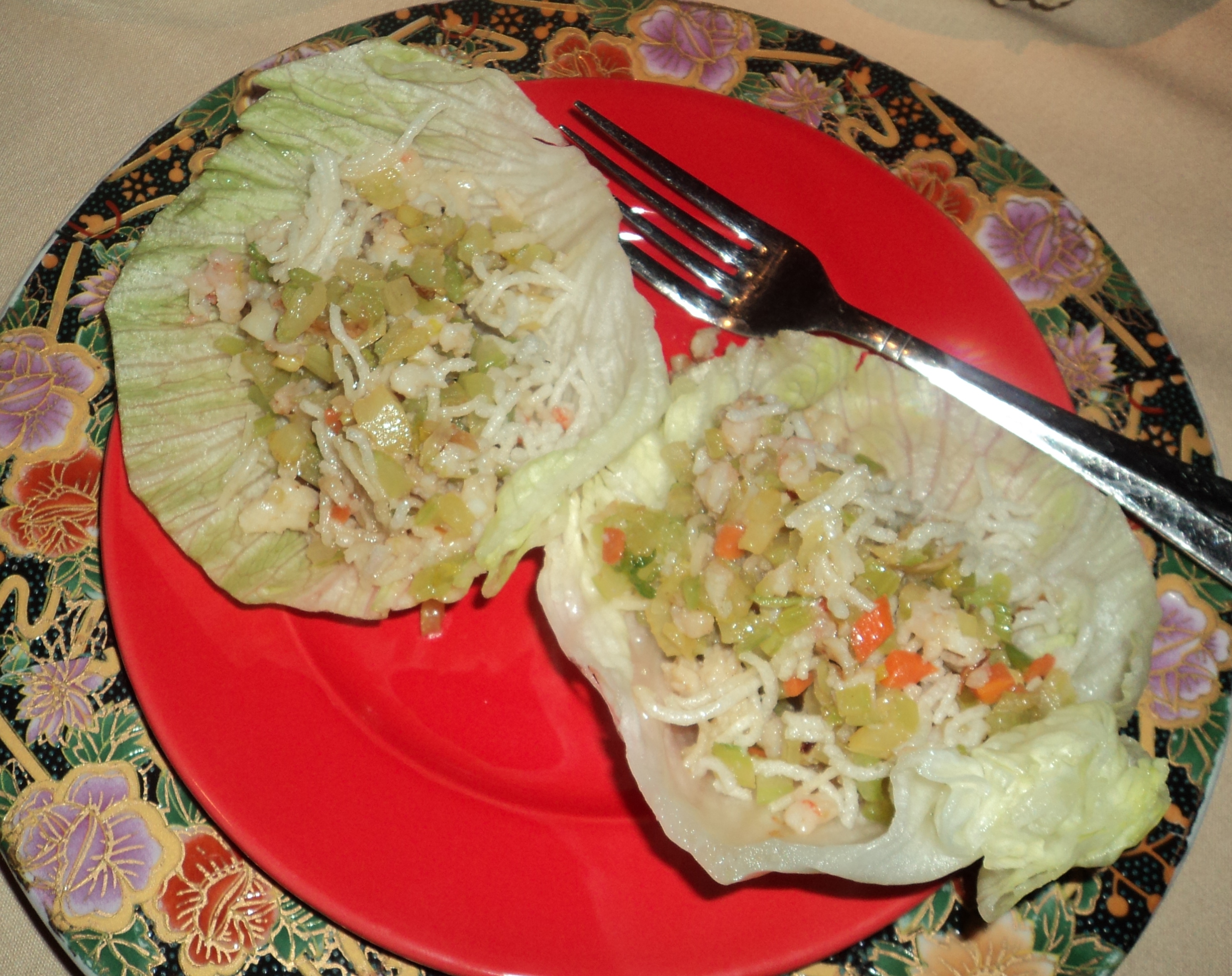 They offer delicious soups including a wonderful sizzling rice soup and the Whole Duck which is slow-roasted and carved at your table side is not to be missed. First course is duck skin served with cucumber, scallions and hoisin sauce rolled in a special Chinese recipe, followed by duck meat sautéed with vegetables.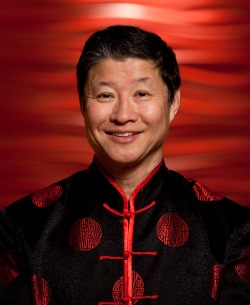 Chi Dynasty Chef/partner Jonathan Chi has garnered a reputation for upscale cuisine that mixes traditional Chinese recipes with modern twist.
The Chi Dynasty in Sherman Oaks is another spin off of their 27 year old landmark restaurant in Los Feliz. Restaurateur Michael Israyelyan, who owns Romanov, along with his business partner, Rob Vinokur, joined forces with their Muse Lifestyle Group and Chi Dynasty's Jonathan Chi are the brain team behind the Chi Restaurant collaborative.
Chi Dynasty offers a selection of cocktails and beers that pair well with their menu, and prices range from $9.95 to $15.95 a dish, but for the use of top ingredients without MSG,  it's more than worth it.
Chi Dynasty 12229 Ventura Blvd., open 11:30 a.m. to 11 p.m. daily. www.chidynasty.com (818) 753-5300
---
The Breakfast Project Aims to
Make Over America's Mornings, Help Upgrade
the A.M. Routine in This Country
Salma Hayek and Ellie Krieger Help Kick Off New Campaign
to Show How Every Good Day Starts With Milk
Breakfast is famously known as the most important meal of the day, yet it's a meal that's likely to be skipped.  One in five Americans, or about 60 million people, do not eat or drink anything in the morning, according to a new analysis by The NPD Group1; and millions more opt for nutrient-poor choices on the run. The Breakfast Project is attempting to tackle this problem and change the way Americans view their morning meal.

Award-winning actress Salma Hayek and celebrity TV chef Ellie Krieger are teaming up with the National Milk Mustache "got milk?®" Campaign to launch The Breakfast Project to help more Americans enjoy breakfast at home and be sure to set the table with milk. The goal is to makeover America's mornings so families can have a more nourishing and delicious start – which can have a powerful impact on the rest of their day, and even their lives.

"My days are always super busy, always very hectic, and I have to juggle so many things at the same time, but I wouldn't dream of skipping breakfast," said Hayek, who unveiled her new milk mustache print ads and TV commercials today to kick off The Breakfast Project.  "I recognize how valuable it is to begin the day with a healthy breakfast that includes milk.  It's a special time that I can share with my family, and I feel good that my daughter is getting the best start possible to her day."

Hayek will be the face of the multifaceted and bilingual campaign, where she will appear in two TV spots, directed by award-winning Hollywood cinematographer Wally Pfister, that will begin airing nationally on February 27. 
One commercial titled "Come Drink Your Milk," reflects the tradition of passing on the healthy habits of drinking milk every morning to your children. 

For the commercial "Midnight Run," Hayek takes a comic turn demonstrating the extreme lengths she would go to make sure her family has milk in the morning.
In addition, Hayek will appear in three print advertisements that will run beyond 2012. This is the first time that the campaign will use one celebrity to do TV commercials in English and Spanish.
Hayek is helping launch The Breakfast Project today to celebrate breakfast at home. Visitors to TheBreakfastProject.com will join a growing community of Americans gaining (and sharing) insights and inspiration to help makeover their mornings. Along with a behind-the-scenes look at the making of Hayek's new ads and her personal tips on tackling the morning chaos, The Breakfast Project will share unique breakfast recipes, insights from other real moms and a Breakfast Learning Lab that delves into the country's a.m. habits and the research that supports the benefits of breakfast.
"I make sure that my family has a nutritious breakfast every day," Hayek said.  "We often keep it simple with cereal and milk at breakfast, or sometimes we have some fun and make smoothies with milk and fruit.  As long as my daughter has that glass of milk, I know that she's getting calcium, protein and other nutrients to help her be strong, focused and ready for the day.  Plus, I make sure she sees me make healthy choices in the morning, too.  I'm trying to be a positive breakfast role model."
DOWNFALLS OF BREAKFAST SKIPPING
"Breakfast sets the tone for your day, so if you don't start off right with a healthy, filling breakfast, then you may be more likely to make poorer choices the rest of the day," said Krieger, who is registered dietitian, mom and former milk mustache celebrity. "Skipping breakfast also makes it tough for you to get all the nutrients you need, which is a problem for adults, but it's especially worrisome for kids.  Their growing bodies and developing brains need a healthy breakfast every day."
The frequency of breakfast skipping has increased over time, particularly among children and teens who tend to skip breakfast more than any other meal.   The highest incidence (14 percent) of skipping is among 13- to 17-year-olds, according to NPD data.  If breakfast is skipped, or the morning meal does not include milk, then it's difficult to make up for this nutrient deficit during the rest of the day.
Skipping breakfast, or missing out on milk with your morning meal, makes it nearly impossible to achieve adequate intakes of key nutrients, studies have repeatedly shown.  In one of the largest ongoing investigations of children's eating habits2, researchers found that 10-year-old children who did not eat breakfast failed to meet two-thirds of the recommendations for multiple nutrients, including calcium, vitamin D, vitamin A, magnesium, iron and phosphorus. Children, adolescents and adults who regularly eat breakfast consistently have higher intakes of calcium, vitamin A, potassium, riboflavin, vitamin B-12 and phosphorus – all nutrients found in milk. If milk is missed in the morning, it is rare for people to compensate for this shortage at other meals. 
"Even though mornings can sometimes be chaotic, this is a special time of day and moms can feel good that they're bonding with their family and helping their kids get off to a right start by eating a healthy breakfast that includes milk," said Krieger.
Moms say they serve their family milk at breakfast because it's healthy and encourages good eating habits, according to research conducted by Monitor.3  They also feel like they're being a good parent by encouraging milk at breakfast, and their main motivation to eat more breakfasts at home is to spend time with their family.
Not only does breakfast at home give families a chance to bond, it's also cost effective and helps recharge your brain and your body so you'll be more efficient and successful in just about everything you do.  For kids, studies show that breakfast helps them concentrate in the classroom, and it's even been linked to better school attendance, fewer tardies and decreased discipline problems.4   Adults need breakfast to have sufficient energy to tackle the day's to-do list, and to focus on demands at the office or at home. 
Additionally, studies show that eating breakfast is an important strategy for achieving and maintaining a healthy weight.  People who skip breakfast actually end up eating more calories throughout the day and tend to weigh more than breakfast eaters do.  A new analysis of published research by the U.S. Department of Agriculture's Nutrition Evidence Library5 concludes that children and teens who do not eat breakfast are at increased risk of overweight and obesity.
MILK MAKES THE MEAL
"Lowfat or fat free milk will help make any breakfast you choose more nutritious," Krieger said.  "It's certainly the most naturally nutritious drink you could pour in your glass in the morning, but it also pairs up well with a whole-grain cereal for a quick and easy breakfast.  And what's so great about this combination is that is provides calcium, vitamin D, potassium and fiber – the four nutrients most likely to be lacking in the American diet."
An additional bonus is that milk is a good source of protein (even more than an egg), which helps to keep you full and satisfied so you'll stay on track with your healthy eating plan.  Studies show that adding some protein to your morning meal can help control hunger and limit overeating later.6  
Beyond cereal and milk, Krieger also recommends making a fast smoothie in the blender with milk and fruit, or heating up some milk in the microwave for a homemade latte. "Adding milk to your morning meal is affordable, delicious and nutritious," Krieger said.  "And if you start your day without it, you're creating such a nutrient void that you may never fill it with your other meals."
JOIN THE BREAKFAST PROJECT
Visitors to thebreakfastproject.com (or in Spanish ProyectoDesayuno.com) start at the project's Facebook page, where they can join a growing community, share their breakfast stories, find out how to get a free gallon of milk to help make sure more Americans have milk at their breakfast tables, or continue through to The Breakfast Project digital hub. 
This content hub includes a Breakfast Learning Lab that provides a deeper dive into how (and why) to get into a healthy breakfast at home routine – even amidst the typical morning chaos.  It also provides a real-time look at America's mornings, showcasing an ongoing snapshot of our country's collective a.m. routines. Visitors can also explore recipes and tips from celebrities and top registered dietitians like Ellie Krieger, behind-the-scenes video of Salma Hayek's ad shoots, and videos from other moms revealing their morning routines.  
About the National Milk Mustache "got milk?"® Campaign
The Milk Processor Education Program (MilkPEP), Washington, D.C., is funded by the nation's milk processors, who are committed to increasing fluid milk consumption. The MilkPEP Board runs the National Milk Mustache "got milk?"® Campaign, a multi-faceted campaign designed to educate consumers about the health benefits of milk. For more information, go to www.TheBreakfastProject.com or Facebook.com/MilkMustache. Deutsch, A Lowe and Partners Company, is the creative agency for the National Milk Mustache "got milk?®" Campaign.
---