CULINARY COUP . . . .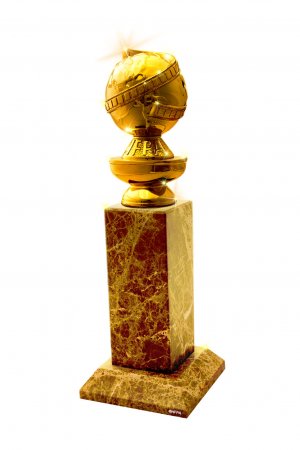 74th GOLDEN GLOBE GLAMOUR BITES AT THE BEVERLY HILTON HOTEL
More than a thousand of Hollywood's film elite will be celebrating the Golden Globe 2017 Awards in the Beverly Hilton Hotel in Beverly Hills on January 8, where a staff of 11 chefs, 120 culinary staff, 50 bartenders, 160 stewards and 250 servers under the creative direction of Chef Alberico Nuniata were enlisted to prepare and serve culinary delights for the after-parties and a divine three course awards dinner.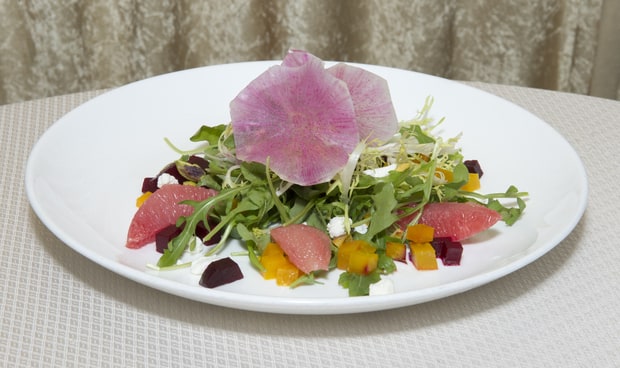 Photo: Courtesy of the Beverly Hilton
The premiere starter is a golden salad of roasted golden and red beets with watermelon radish, goat cheese, grapefruit and roasted pistachios with cevIche lime dressing for the memorable dinner designed by Chef Alberico Nunziata.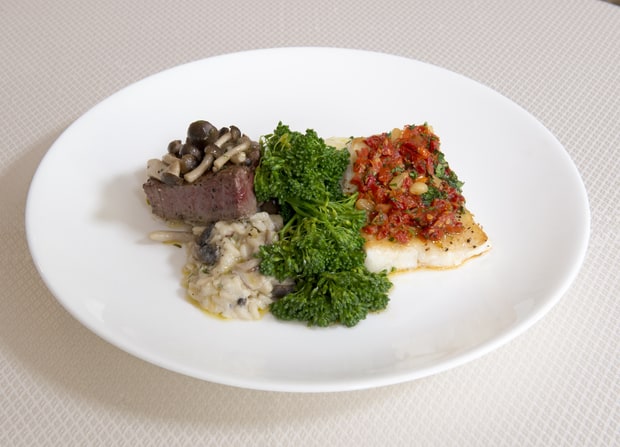 Photo: Courtesy of the Beverly Hilton
The Chilean sea bass and filet mignon combination complete the entreé, topped with celery puree and sun-dried tomato pesto, served with twenty-four month aged Parmigiano risotto with wild mushrooms and broccolini flowers.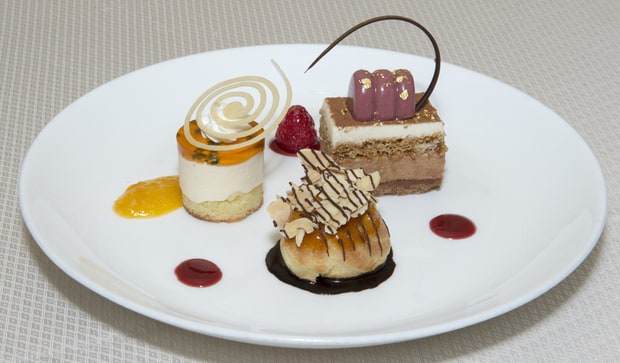 Photo: Courtesy of the Beverly Hilton
The Beverly Hilton's Executive Pastry Chef Thomas Henzi created a dreamy dessert trio to include a delizia, a traditional Neapolitan almond cake served with orange mascarpone cream, lovely profiteroles filled with amaretto vanilla cream topped with crispy sugared almonds and chocolate sauce, along with a sampling of chocolate gianduja crunch bar.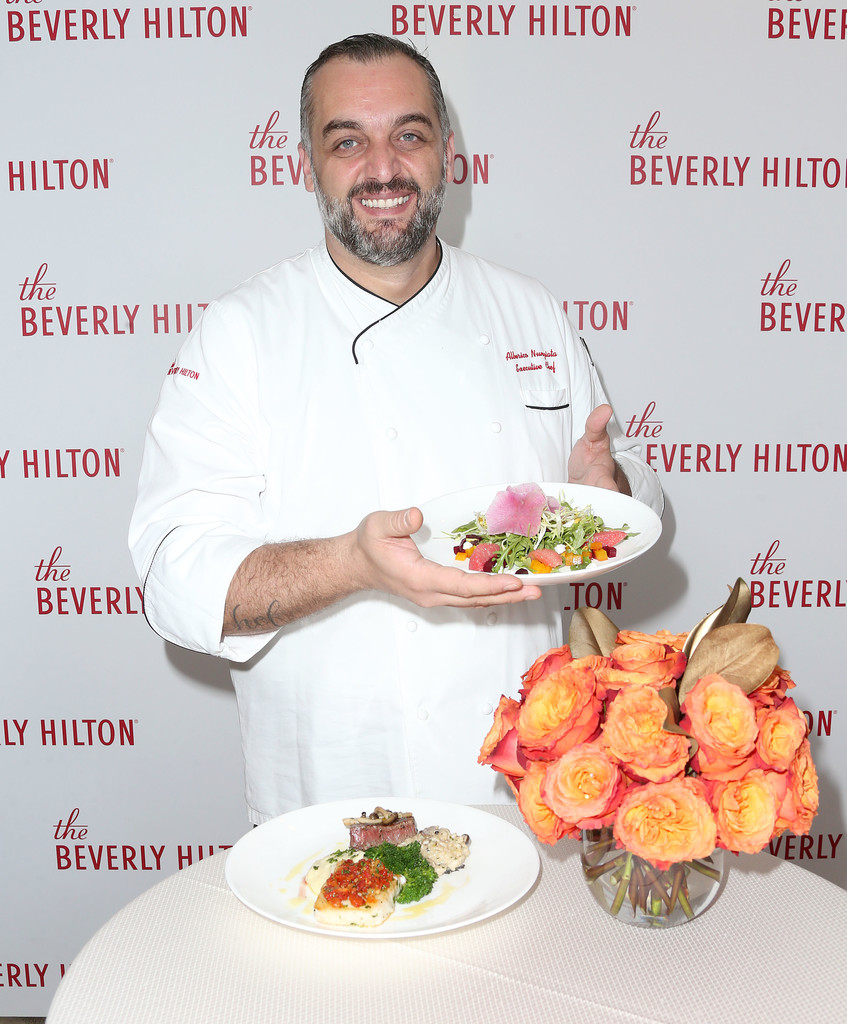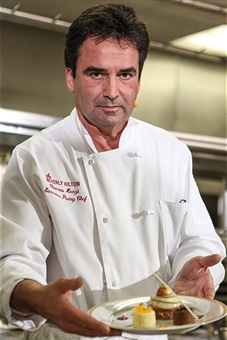 Chef Alberico Nuniata     Executive Pastry Chef Thomas Henzi
74th GOLDEN GLOBES SIGNATURE SIP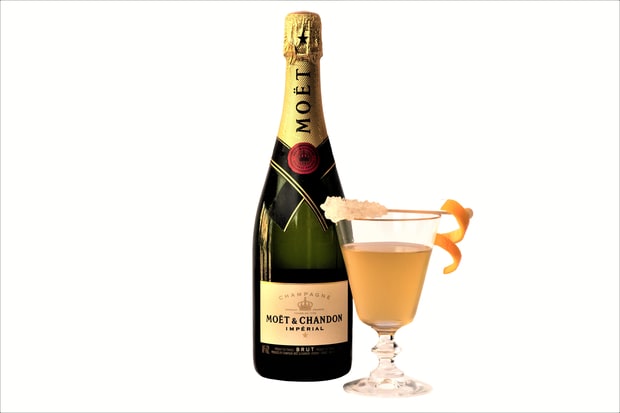 Photo: Aliza J. Sokolow for Moët & Chandon
The Moët Diamond by Olivia Culpo
• 3 oz. Moët Imperial Brut champagne
• 1/2 oz. orange liqueur
• 2 dashes cherry bitters
• 1 rock candy stick, for garnish
• Orange zest, for garnish
Directions: Pour orange liqueur into champagne flute and add cherry bitters.
Gently pour in chilled champagne. Garnish with rock candy stick.
Cheers!!!
_________________________________________________________________

Michael ELLIS, International Director in charge of the MICHELIN guides
One of this generation of young, motivated chefs is Tristan Brandt, who, together with his team at restaurant Opus V in Mannheim, gained a second MICHELIN star in only two years.  Also awarded two stars is the restaurant Geisels Werneckhof in Munich, where the chef Tohru Nakamura blends haute cuisine with Japanese influences. The chef is a prime example of these aspiring young chefs.
The third newcomer in the class of two-star recipients is Rutz in Berlin with its chef Marco Müller. Germany's capital now has 7 two-star restaurants and 12 one star establishments, cementing its reputation as Europe's culinary hotspot. 
The MICHELIN guide Deutschland 2017 also distinguished 243 restaurants with one star, which is a new record. 28 restaurants received this award for the first time in 2017, among them three are located in Düsseldorf: Bread & Roses, Le Flair and Nenio. This makes North Rhine-Westphalia's capital one of the winners in the MICHELIN guide Deutschland 2017. Two new one-star locations each can be found in Bonn, Cologne and Nuremberg.
The Michelin inspectors witnessed current trends and developments in German cuisine and gastronomy. They found that more and more restaurants were working on the highest level while at the same time maintaining an informal ambience. Known as "casual fine dining", this trend is also aimed at a younger clientele. This lively, diverse and exciting gastronomy is particularly evident in major cities.
The MICHELIN guide Deutschland 2017 also features 472 restaurants awarded Bib Gourmand, of which 60 are new. In twenty years, the number of Bib Gourmand has increased by 56%, reflecting the dynamic development of the German gastronomy trade.
The MICHELIN guide Deutschland 2017 is available in book stores as of December 2nd for €29.95 (Austria: €30.80, Switzerland SFR 39), and the selection is available on the website Bookatable by Michelin
On 1,176 pages, the 54th selection recommends 2,306 restaurants and 1,972 hotels, among those:
292 restaurants with MICHELIN stars:
10 three-star restaurants 
39 two-star restaurants, including three new additions 
243 one-star restaurants, including 28 new additions
472 "Bib Gourmand" restaurants, including 60 new ones
---