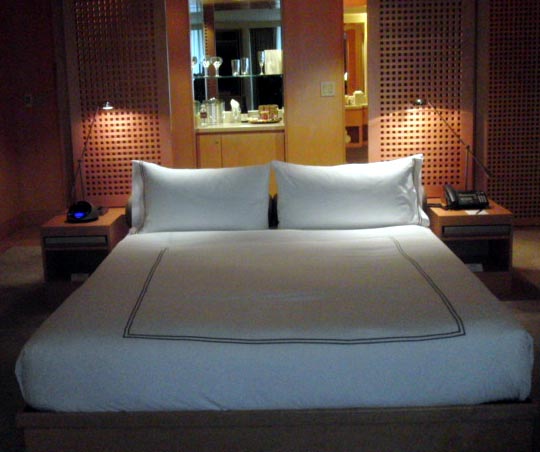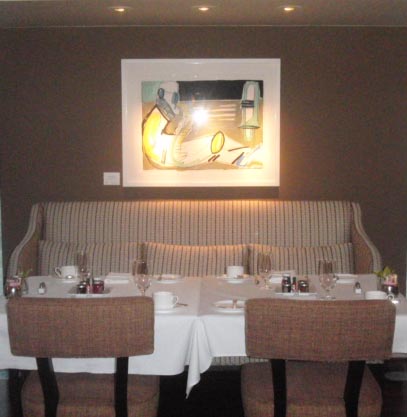 L'ERMITAGE BEVERLY HILLS                                                                
Gatsby Sips with Stylish Plates by Chef Ben
By Bonnie Carroll
L'Ermitage Beverly Hills, now a Viceroy Hotel property, has maintained its reputation as a unique property for the enjoyment of the rich and famous for over a century offering visitors a stylized luxury experience in the City of Beverly Hills. It has recently gone through some attractive esthetic changes in the dining room and bar that not only offer a very inviting ambiance, but enhance the experience of the dinners prepared by Executive Chef Ben Dayag.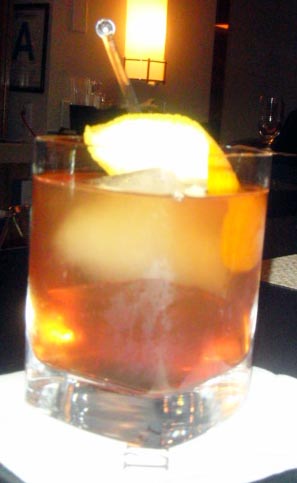 The menu in the bar and restaurant reflect some great new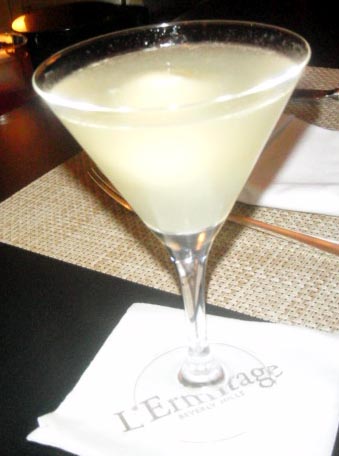 changes. The dinner menu reflects a magical merging of Italian, Asian and California cuisine. The bar offers a classic old fashioned cocktail that "Gatsby" would have savored with ease, and of course they offer a Beverly Hills Bubbles cocktail for any lovely "Daisy" he brings along. These stylized cocktails created by the bar mixologists are a delightful prevue to your dining experience with Chef Ben, reveling in his exciting small plates, entrees and creative desserts.  Executive Chef Benjamin Dayag, who studied under Nobu Matsuhisa at Nobu New York and Social House in Las Vegas brings a whole lot of talent to the table.  Most of the staff in his kitchen came from Nobu, and Chef Ben says he is delighted to be working with the talented culinary team at L'Ermitage.
Breakfast, lunch and dinner selections are served in Livello, and hotel guest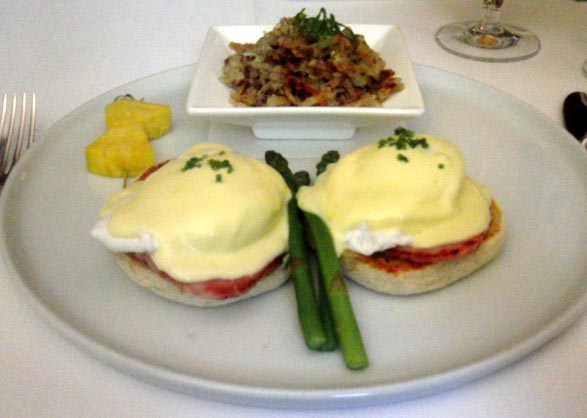 may enjoy food service on the rooftop pool or in their rooms. The beautiful Lobby Bar & Restaurant are also favorite haunts for guests and Beverly Hills business people alike. Breakfast includes eggs Benedict, San Danielle prosciutto and melon, and a bevy of usual breakfast favorites.
Dinner items offered include everything from delicious pasta dishes, unique meat and seafood presentations to "Nigiri Sushi" representing a weaving of Italian, Asian and California flavors. "We use only the freshest produce and food items in our kitchen" said Chef Dayag. The plates that arrive at the table are exquisite in design and presentation, and showcase the gastronomique simmering in Livello's kitchen.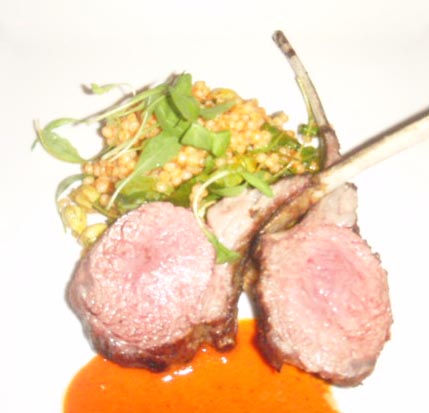 The scallop sashimi is prepared with sriracha chili, yuzu juice and cilantro flowers and is presented beautifully. The Elysian Farms lamb chops with 5 spice garlic crust is a favorite, and the crust is extraordinary. A brussel sprout side dish with Redwood Hill Farm goat cheese, Mitsuba honey mustard sauce is perfect with any entree. There is also an 8 oz filet mignon with mushroom fricassee, poached egg and ricotta salata that is another fine choice. Appetizers at Lovello range in price from fifteen to twenty-nine dollars, and entrees range in price from twenty-six to forty-nine dollars.
Desserts offered include a crème brulet that is outstanding, as well additional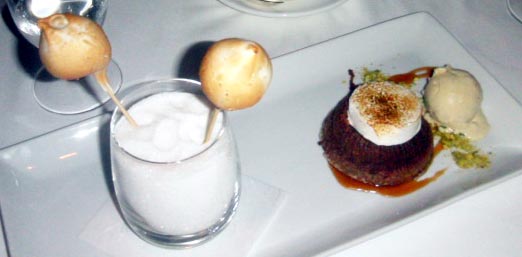 sweet combination endings. A wonderful wine and cocktail list is available, with fine selections to pair with lunch, dinner or brunch. The lounge offers two delicious mocktails for non-alcoholic drinkers, and wine can be purchased by the bottle or by the glass.
The hotel is walking distance to all points of interest in Beverly Hills, including Rodeo Drive, City Hall, Paley Museum and fine shopping and dining destinations.
                                               L'Ermitage Beverly Hills
Beverly Hills, CA 90210
(310) 385-5390
www.vicerayhotelsandresorts.com
___________________________________________________________________
LAMBERT'S OF TAOS
New Home for Executive Chef Ky Quintanilla
By Bonnie Carroll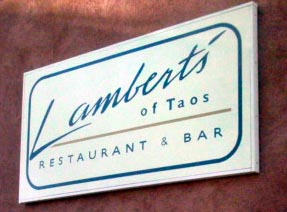 Perfectly prepared game dishes can be difficult to find today. So many people grew up with grandparents who brought divine recipes for duck, pheasant, and venison from their country of origin and prepared these delicious recipes for their family each holiday. With the onset of organic healthy food fads and a necessity for fast food the opportunity to savor game pleasures has become practically nil, but still thrives at Lambert's of Taos.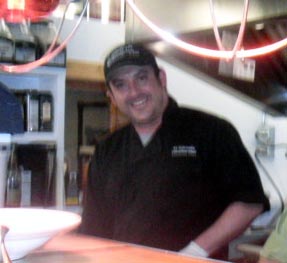 For those of you who are looking for a de je vous experience of tenderly and traditionally  prepared game from your childhood past be of good heart because Ky Quintanilla, executive chef at Lambert's of Taos is serving them all up stunningly. Tina and Zehe Lambert successfully served locals and visitors to Taos for eighteen years and gave the torch to the Taos Restaurant Group. The new location for Lambert's was formerly the family home of the Oakley's and was built in 1903.
Quintanilla graduated from Taos High in 1994, majored in film making at NMSU-Las Cruses, but took a side trip to the Culinary Institute of America in Hyde Park. He spent a few years at Ronnie Lee's and the rest is Taos culinary history. He says he is turned on by being able to grow and sees the move to Bent Street, where they have already served many more patrons, as offering a great potential for a growth challenge.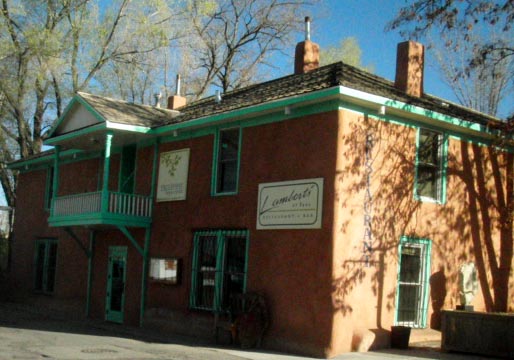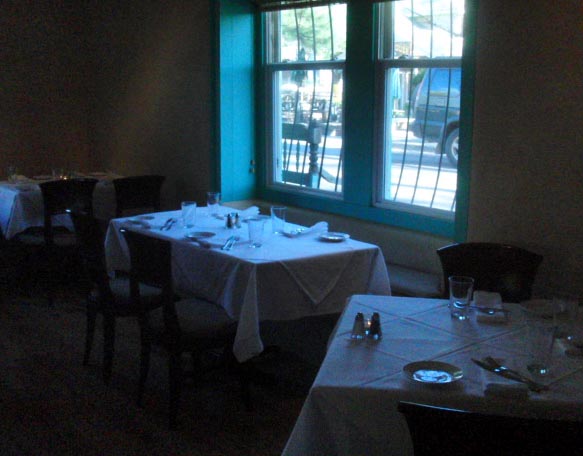 The beautiful old house that is now Lambert's (formerly the Apple Tree Restaurant) has many small and charming dining rooms including a new private Governor's room overlooking Governor Bent House Courtyard, a beautiful open patio surrounding the apple tree, an upstairs bar and lounge area that welcomes visitors to sample a Zehe's signature Manhattan made with Old Overholt Rye and Italian and wild cherries marinated in Mahers Mash Bourbon or a Bent Street Cozmo before being seated for dinner.
Their menu is filled with a variety of dinner favorites, including an outstanding roast venison recipe, served with a berry reduction, mashed potatoes and perfectly cooked asparagus, which is also the preparation for their rack of lamb dish. Other dishes I saw people enjoying included glazed roasted Long Island duck with orange sauce, grilled Gold Canyon Ranch T-bone steak, beef stroganoff and fresh salmon.  Patrons sitting near our table appeared to be delighted with their entrees.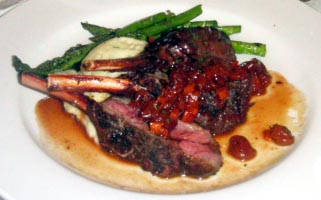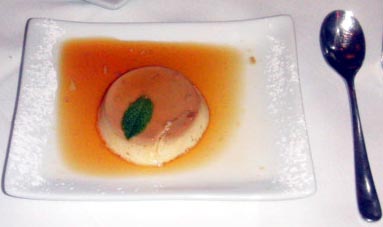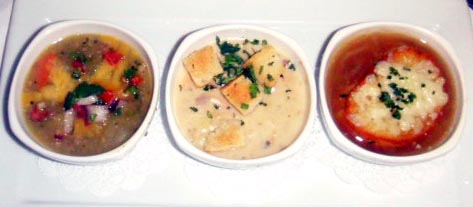 Three home-made miniature soups that included clam chowder, Madeira onion soup and New Mexico chili were outstanding, as was a collection of wonderful salads, including a beet salad with goat cheese and pumpkin seeds. Appetizers of wild mushroom risotto, almond crusted brie, steamed clams and mussels are popular starters. Dessert options include authentic flan, bread pudding, ice creams, and more. The wine list is extensive and features wonderful wines from around the world, by the glass or bottle, that all pair beautifully with Chef Quintanilla's entrees.
Lambert's is the ideal destination for the epicurean, for patrons who appreciate the art of fine dining, and a dinner at Lambert's will be a highlight for any visit to Taos. Bon appétit!
Lamberts of Taos
123 Bent Street
Taos, NM 87571
(575) 758-1009
---