CULINARY COUP   .   .   .
Hilton Hotels & Resorts Welcomes Santa Barbara Resort to Portfolio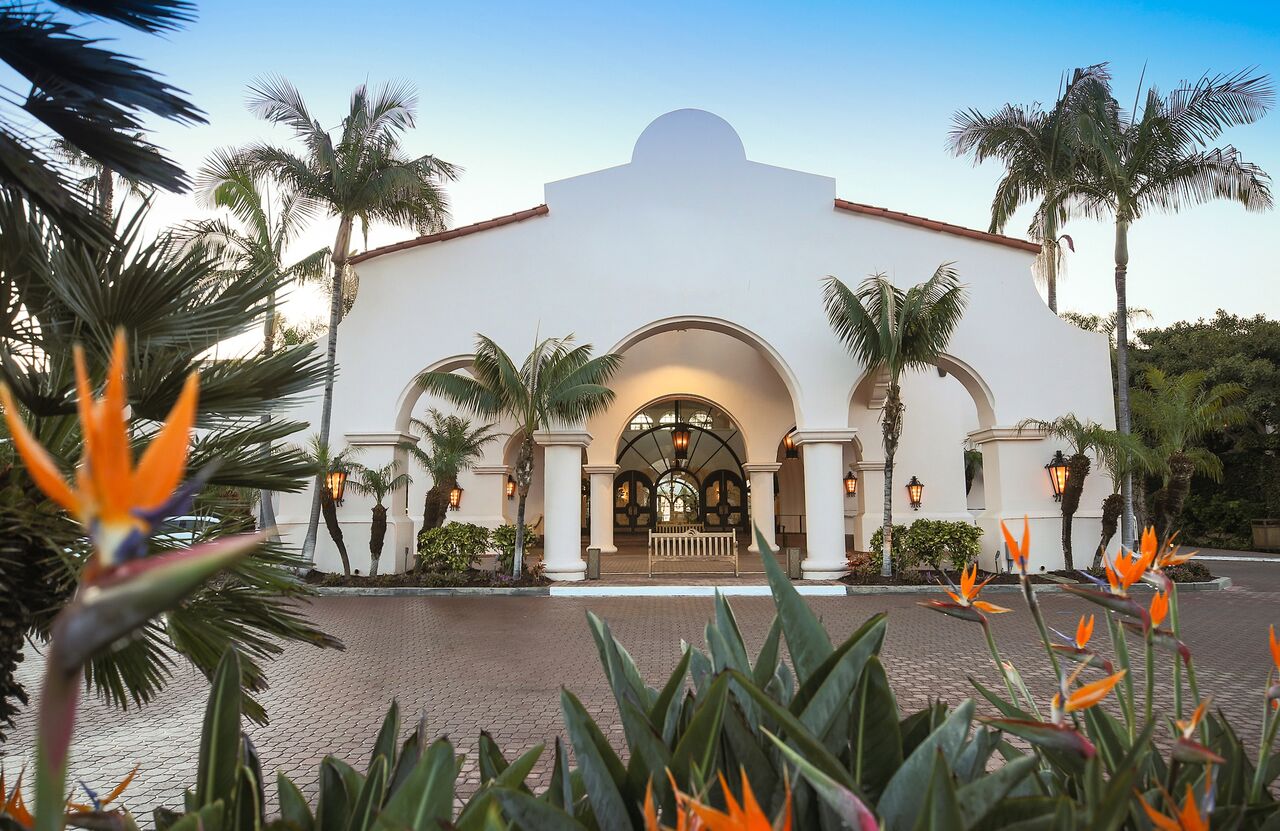 Newly renovated and rebranded Hilton Santa Barbara Beachfront Resort – the first resort property for the brand on California's central coast – offers a modern look coupled with authentic Santa Barbara leisure
Today, Santa Barbara's iconic beachside destination opens its doors as Hilton Santa Barbara Beachfront Resort, where guests will enjoy stunning coastal views. All 360 newly-remodeled guest rooms are stylishly appointed with ocean and sky-blue tones, driftwood inspired interiors, private balconies or patios.
The resort is a premier meetings and events destination with a wide array of indoor and outdoor event space, perfect for weddings, conferences and gatherings of any size. Centrally located, the landmark property is walking distance from quaint downtown Santa Barbara and easily accessible to Santa Barbara Airport and the Santa Barbara Amtrak Station via complimentary shuttle service. The newly modernized property continues the legacy established by the Fess Parker family while paying homage to the resort's rich history, stunning location and the unique culture of Santa Barbara.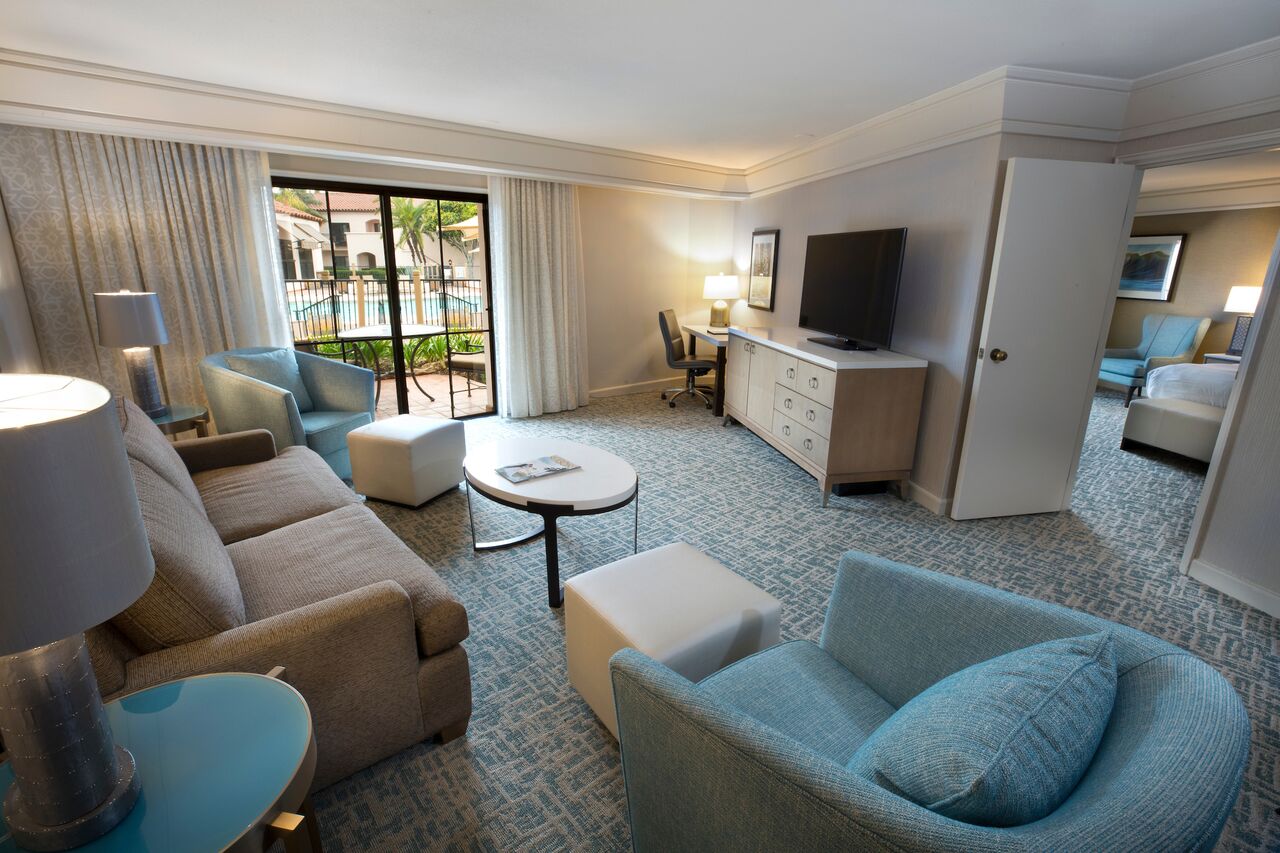 Beautiful Pool View Suites
"From its unbeatable location to legacy of exceptional service, Hilton Santa Barbara Beachfront Resort represents everything today's travelers value," said Joe Berger, executive vice president & president, Americas, Hilton. "With the renovations and repositioning of this resort, we are poised to redefine the guest experience for visitors to this top American destination."
Formerly known as The Fess Parker, A DoubleTree by Hilton Resort, the hotel has undergone a complete renovation and will remain managed by Hilton (NYSE: HLT) and jointly owned by Park Hotels & Resorts along with the Fess Parker family who are proud to continue their 30-year partnership with Hilton.
"We look forward to this next chapter for the property and to continuing our long-standing partnership with Hilton," said Eli and Ashley Parker, son and daughter of Fess Parker. "The resort may have a new look and a new name, but will continue to provide the same first-class visitor experience that has made both locals and travelers feel at home for several decades."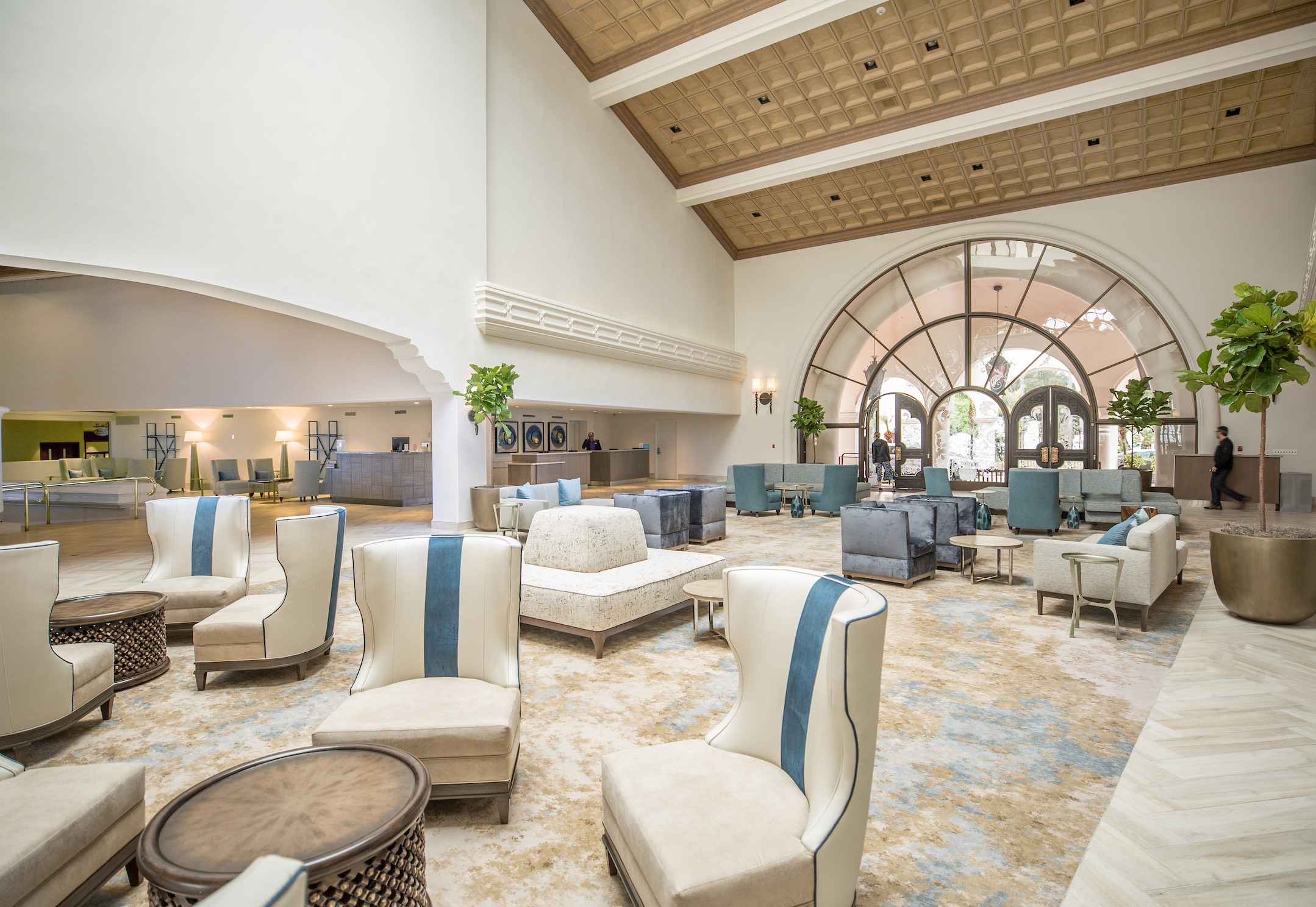 New Hilton Santa Barbara Beachfront Resort Lobby
Highlights from Hilton Santa Barbara Beachfront Resort include: A Space for Every Occasion
• Hilton Santa Barbara Beachfront Resort offers over 40,000 square feet of flexible space – the largest amount of meeting and event space in the region – ranging from newly renovated indoor/outdoor venues and spectacular outdoor locations. The semi-enclosed Plaza Del Sol boasts 180-degree views of the ocean and a connecting rotunda, perfect for beachside weddings or conference gatherings and the Grand Ball Room & Foyer can host large-scale, indoor events for up to 600 guests.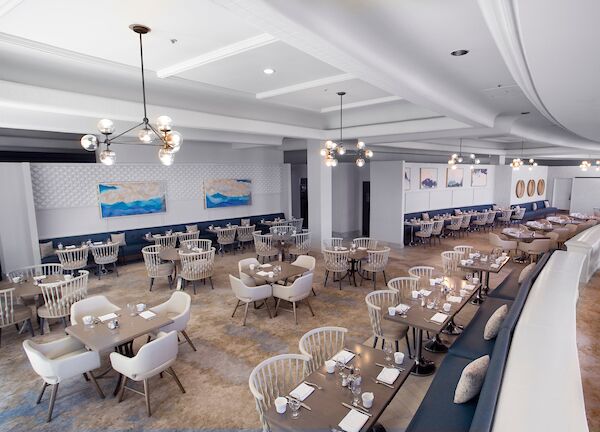 Roundhouse Restaurant
Delectable Dining • Savor locally-sourced California cuisine at The Roundhouse, offering all-day dining with a fresh and flavorful menu that changes daily, or Rodney's Grill, where sustainable seafood and naturally raised meats are paired with the freshest seasonal ingredients
• Explore the wines of the Central Coast at the iconic Fess Parker Wine Tasting Room, which offers a self-service wine dispensing system
• Enjoy ocean breezes, a bistro-style menu and full service bar while watching the sunset over outdoor fire pits at The Set • Relax with casual grab n' go options at Java Del Mar or a lunch bite and a blended beverage at the poolside Terraza Del Mar Signature Service & Amenities
• Travelers seeking a serene retreat need look no further than Spa del Mar, where a variety of massages, facial treatments and salon services promise instant rejuvenation
• A heated outdoor pool and whirlpool are open year-round along with a 24-hour fitness center bound to entice with ocean views
• This pet-friendly resort also has a business center, gift shop, car rental desk and offers authentic local experience such as a Bike, Bites + Brews tour, horseback riding tour, wine tasting, golf and tennis on the three well-appointed on-site tennis courts. Hilton Santa Barbara Beachfront Resort is also part of Hilton Honors®, the award-winning guestloyalty program for Hilton's 14 distinct hotel brands. Members who book directly have access to instant benefits, including a flexible payment slider that allows members to choose nearly any combination of Points and money to book a stay, an exclusive member discount that can't be found anywhere else and free standard Wi-Fi. Members also enjoy popular digital tools available exclusively through the industry-leading Hilton Honors mobile app, where Hilton Honors members can check-in and choose their room. The hotel is also part of Hilton's Travel with Purpose corporate responsibility strategy, which fosters sustainable travel and tourism globally.
Hilton Santa Barbara Beachfront Resort is located at 633 East Cabrillo Boulevard, Santa Barbara, California. For more information or reservations, call +1-805-564-4333 or visit http://www3.hilton.com/en/hotels/california/hilton-santa-barbara-beachfront-resortSBAFPHH/index.html.
_______________________________________________________________

PUERTO VALLARTA'S RESTAURANT WEEK TO TAKE PLACE
FROM MAY 15 TO JUNE 10
Almost 60 restaurants will offer patrons the opportunity to taste Puerto Vallarta's gastronomy scene
 
Puerto Vallarta is home to over 300 restaurants. From modest eateries managed by local Vallartenses to fine-dining restaurants offering the latest international fusions to street tacos, Puerto Vallarta's abundance of cuisines has made it Mexico's gastronomy beach destination. Those looking for a foodie challenge and try as many of the destination's restaurants as possible will find a bargain with the city's Restaurant Week, which will last 25 days with 59 participating restaurants in its 2018 edition.

 
Now
on
its 14th year, Restaurant Week will have a record number of participants and Vallarta Lifestyles Media Group, which organizes the gastronomic festival, has increased the number of days to provide a larger number of visitors to the destination the opportunity to taste more of the destination's plethora of culinary offerings.
"One of the most common "should have" we hear from visitors to Puerto Vallarta is that they should have tried more of our restaurants," said Javier Aranda Pedrero, Director of the Puerto Vallarta Tourism Board. "Restaurant Week allows visitors to taste great quality restaurants without breaking the bank. We are especially excited with this year's participants as it includes many restaurants popular within the local community, which will provide visitors the opportunity to eat with Vallartenses."
All participating restaurants will offer three-course menus (with three different options) at fixed prices (tips and beverages not included). This year, many of the participating restaurants will also offer three menu price categories: $269, $399 or $466 MXN, which in some cases represent up to 50 % discount.
This year's 59 participating restaurants are: Agrodolce, Ambrosia Grill, Archie's Wok, Azafrán, Barcelona Tapas, BARRIO BISTRO by Memo Wulff, Boccon Di Vino, Café des Artistes, Coco Tropical, Daiquiri Dick's, Da Simone, De Cántaro, Di Vino Dante, Eishan Oriental Cuisine, El Arrayan, Florios, Fusion Gourmet, Gaby's Restaurant Bar, Gaviotas, Hacienda San Angel, India Gate, Kaiser Maximilian, Katana Sushi & Bar, La Cappella, La Cigale French Bistro, La Leche, La Pancha, La Trattoria, Layla's Restaurante, Mamá Sirena, Mark's Bar & Grill, Matiz, Mérida Grill, Mikado, Nicksan, No Way José!, Oso's Fish Market Restaurant, Pezlimon, Pizzeria La Dolce, Porto Bello, Restaurante Icú, River Café, Roberto's Mexican Seafood, Sapori Di Sicilia, Seasons P.V., Serrano's Meat House, Sí Señor Beach, Sushi Pop, Taste Restaurant @ Casa Cupula, Teresa Bar & Bistro, The Blue Shrimp, The Iguana, The Swedes, Tintoque, Trio Mediterranean, Tuna Blanca, Vallarta Factory, Vitea Oceanfront Bistro and Warique Restaurante.
In addition to Restaurant Week, Puerto Vallarta is home to numerous food-focused festivals celebrating the destination's raicilla, coffee and seafood. Two of the most well-known are the Vallarta Nayarit Gastronomica 

and 

the International Gourmet Festival. Each providing visitors the opportunity to enjoy Puerto Vallarta's gastronomy scene.
For more Information on Restaurant Week, please visit www.restaurantweekpv.com ​
For more information on Puerto Vallarta, please visit: www.visitpuertovallarta.com
---