CULINARY COUP   .   .   .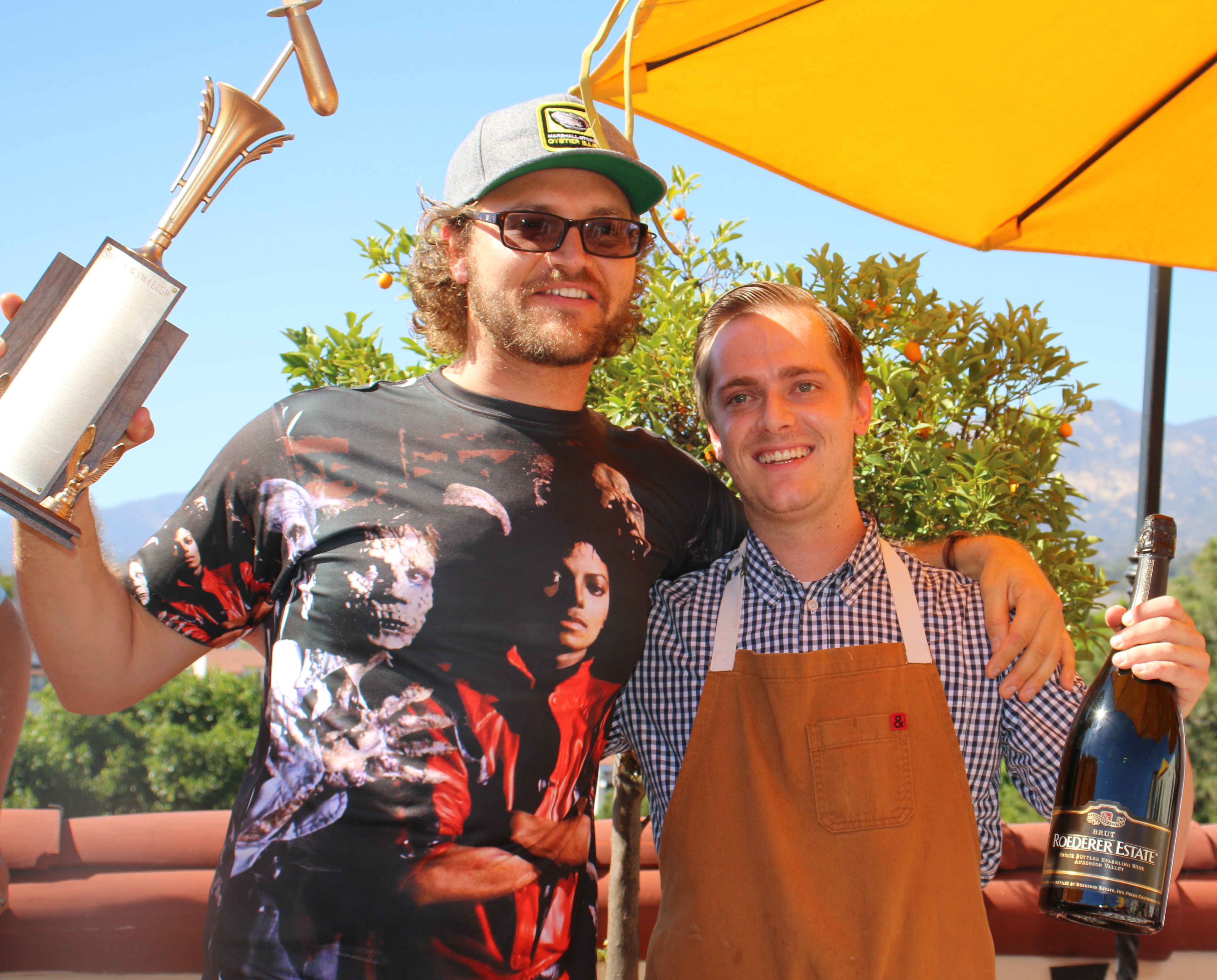 Winning Shuck & Swallow Oyster Team Finch & Fork
Finch & Fork Team Win The Shuck & Swallow Oyster Eating Competition
Story & Photos by Bonnie Carroll
During the prime oyster eating season, and after a 3-year hiatus, the amazing Shuck & Swallow Oyster Eating Competition returned to the rooftop of the Kimpton Canary, and was bigger than ever! On Sunday, September 16. From 1-4pm, patrons flocked to Canary's rooftop to watch some of Santa Barbara's top restaurants indulge in a friendly oyster eating competition.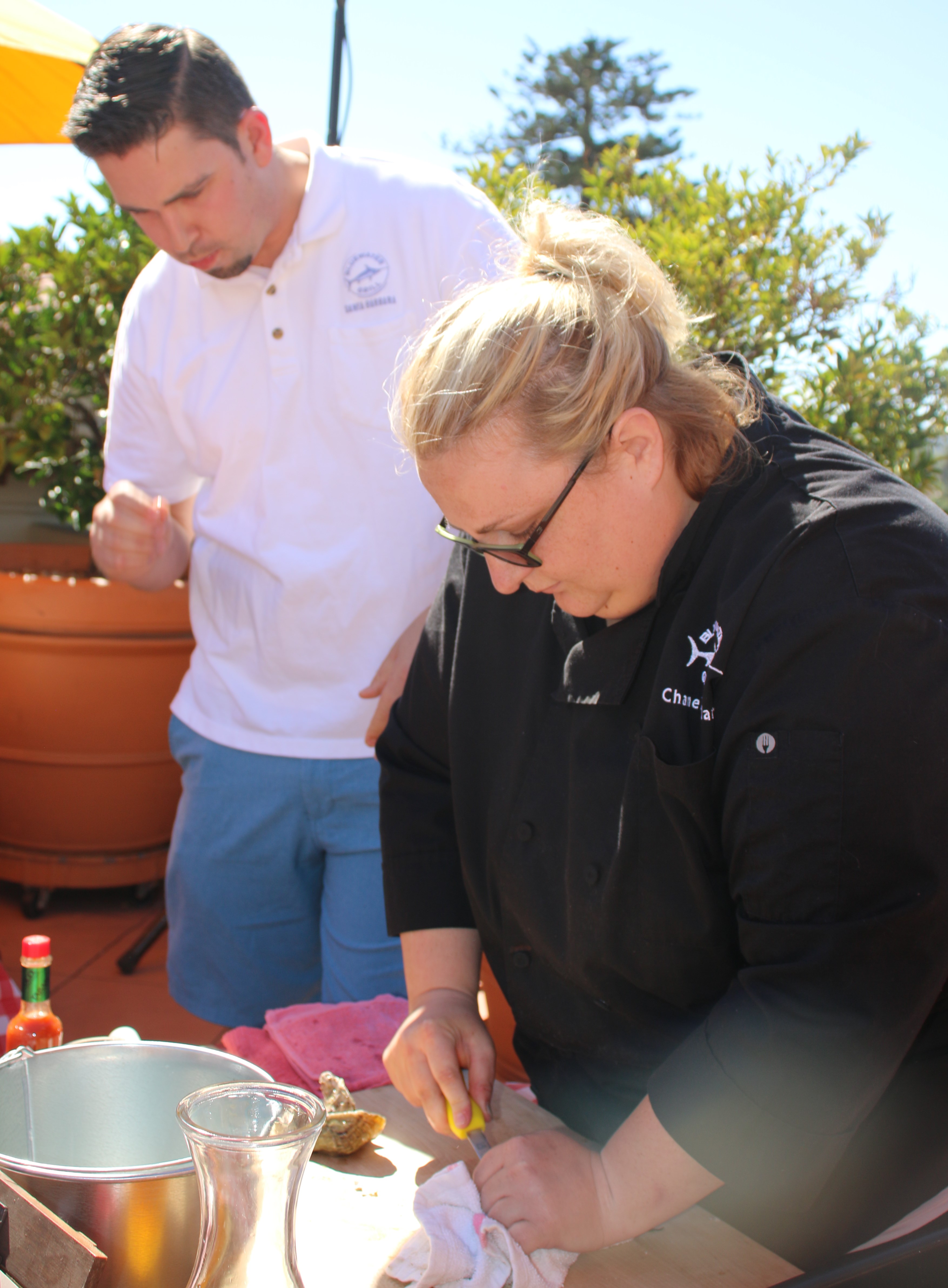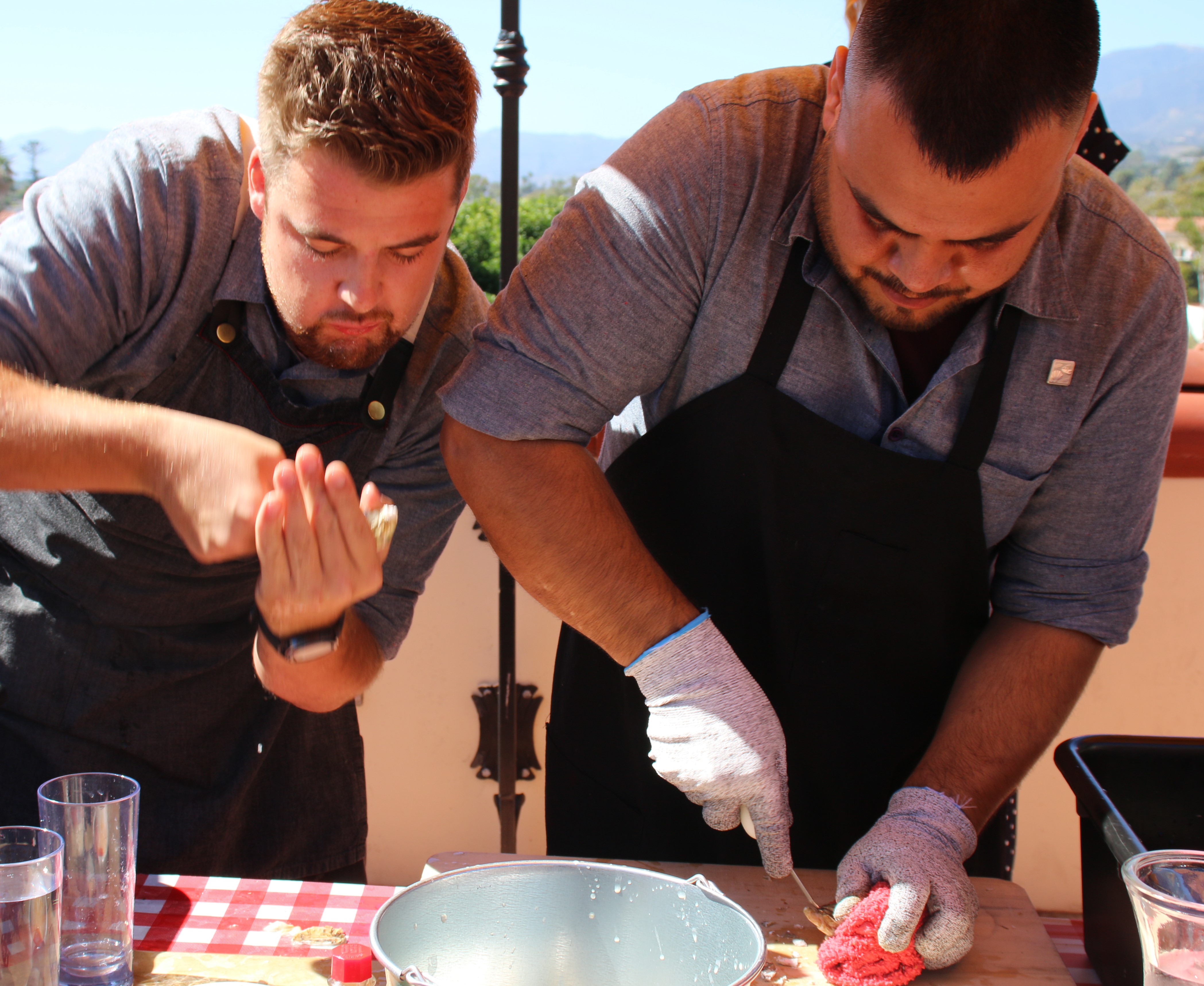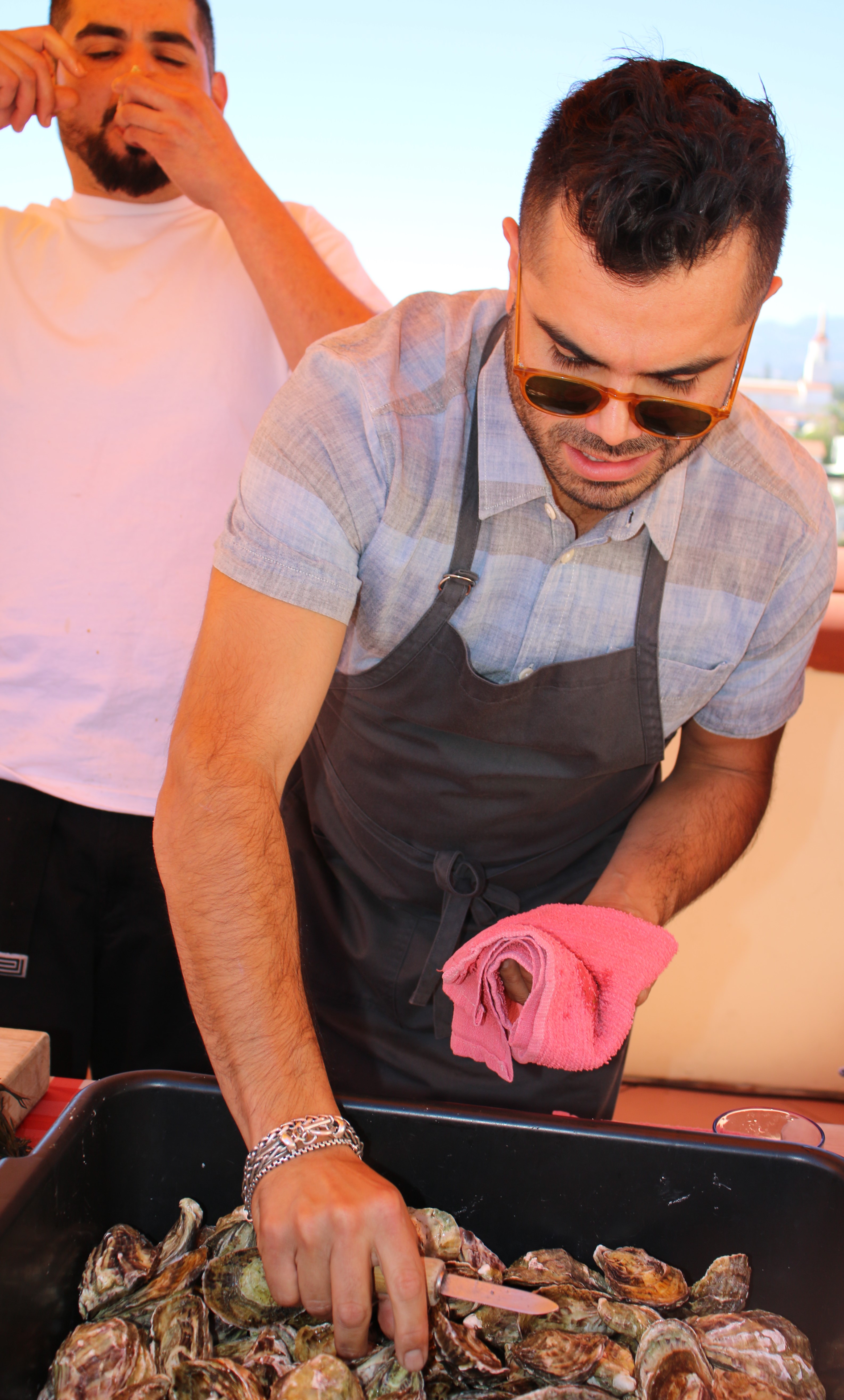 Guesta enjoyed music, dollar oysters, cocktails and an action packed competition that had everyone cheering for their favorite restaurant team. Local family Steve, Arleen and Lily Feinberg were among the many guests enjoying the beautiful afternoon on the hotel rooftop, and savored some delicious oysters.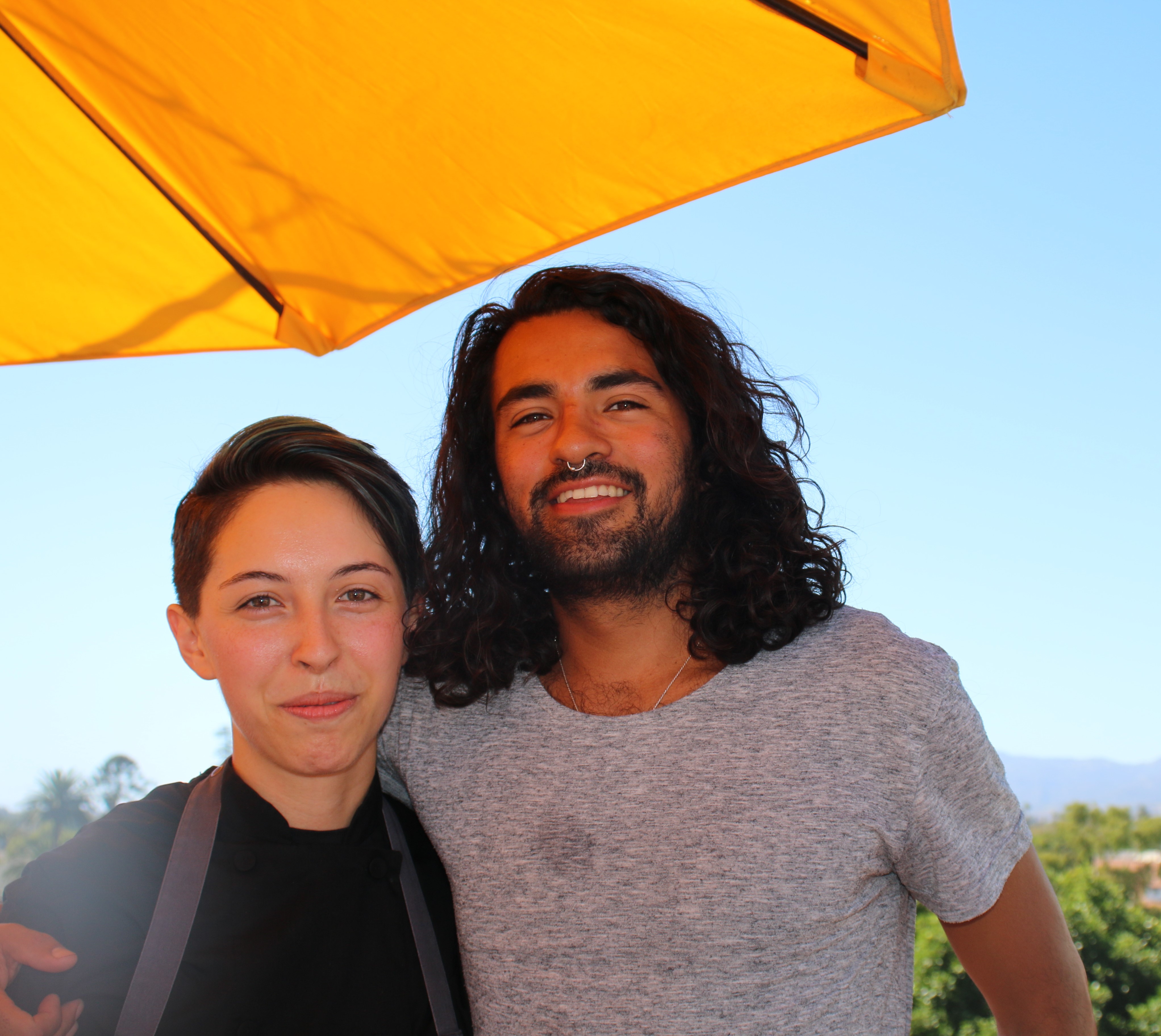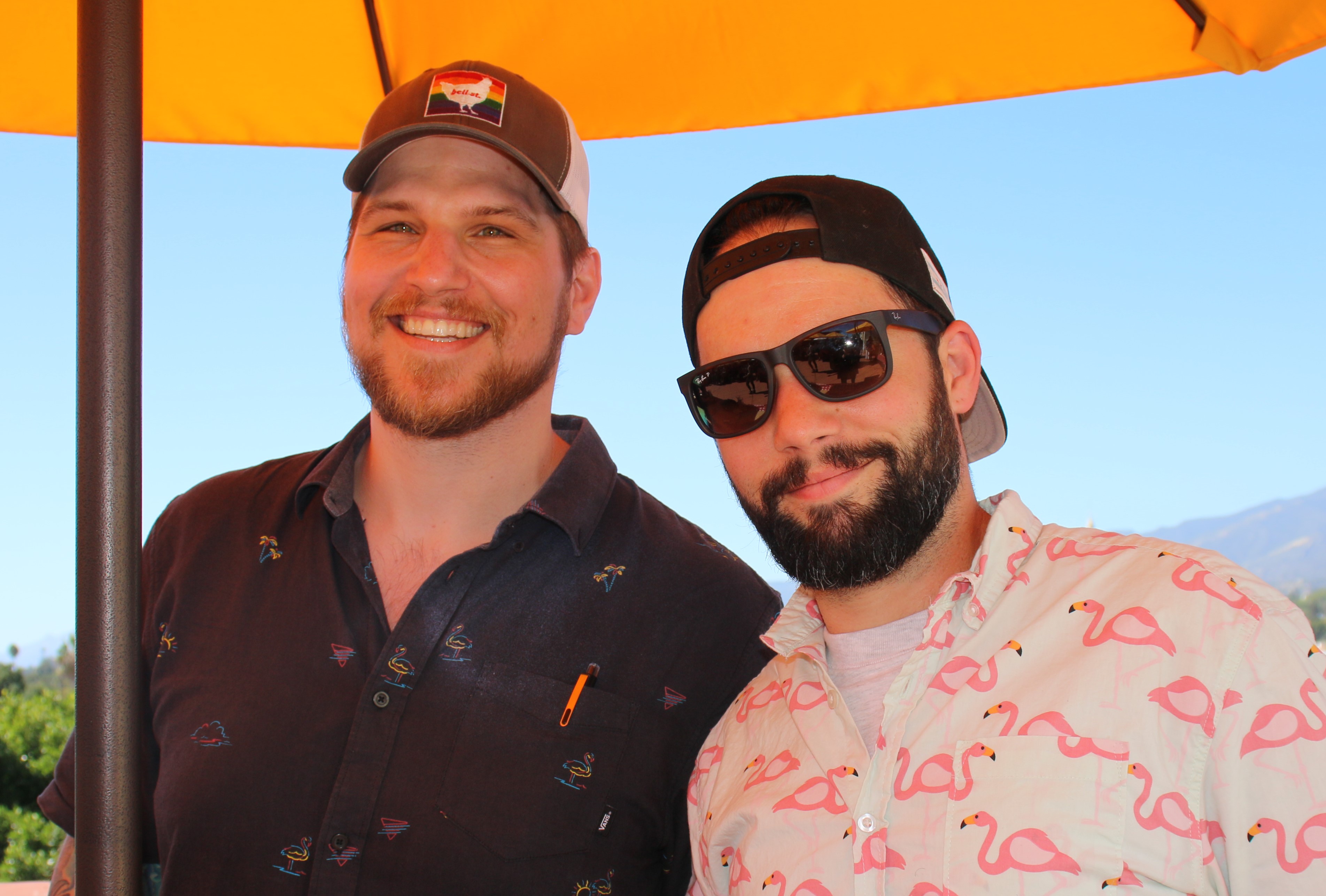 Each restaurant provided a shucker and a swallower, and all raced to see who could eat the most oysters in a 10 minute period. Enthusiastic fans cheered their preferred teams on to victory, while enjoying food, drinks and hot music by DJ/MC Scott Topper. Local food judges kept score on what team's shucked and swallowed the most oysters. Participating restaurant teams included Bluewater Grill, Finch & Fork, Outpost, BibiJi, Tyger-Tyger & Blackbird, who all did an amazing job. The Finch & Fork team won with 96 oysters swallowed.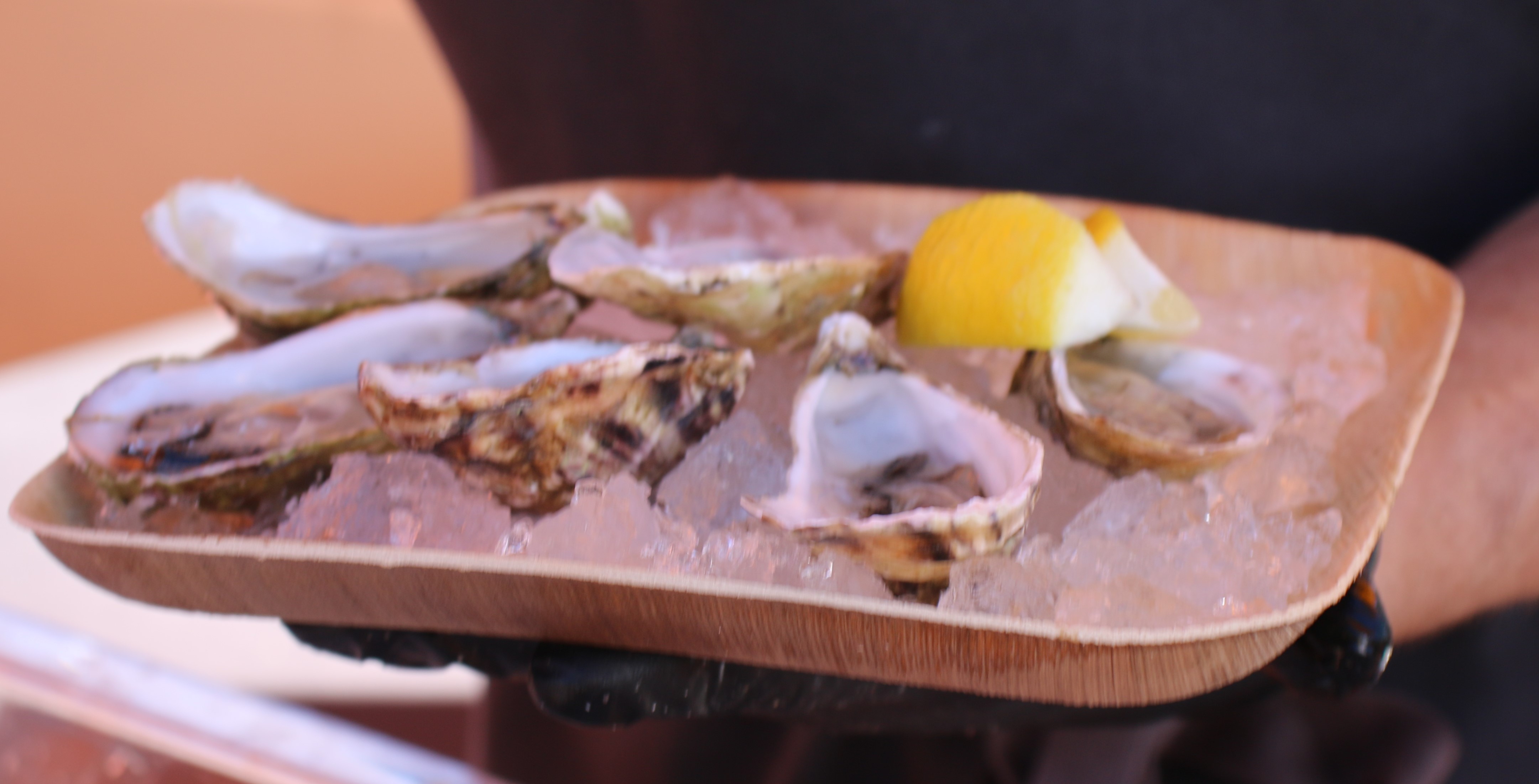 $1 Oysters Enjoyed by All at Kimpton Canary Rooftop Event
$5 of each $30 ticket was donated to Trevor Project, the leading national organization providing crisis intervention and suicide prevention services to lesbian, gay, bisexual, transgender and questioning youth.
_____________________________________________________________
Voted Best Authentic Italian Restaurant in Santa Barbara by Italian Tourism LA!

NOW OPEN Ca' Dario Cucina Italiana
250 Storke Street
Goleta, California 93117
Ca' Dario Ristorante

37 E. Victoria Street
Santa Barbara, California 93101
805-884-9419
---