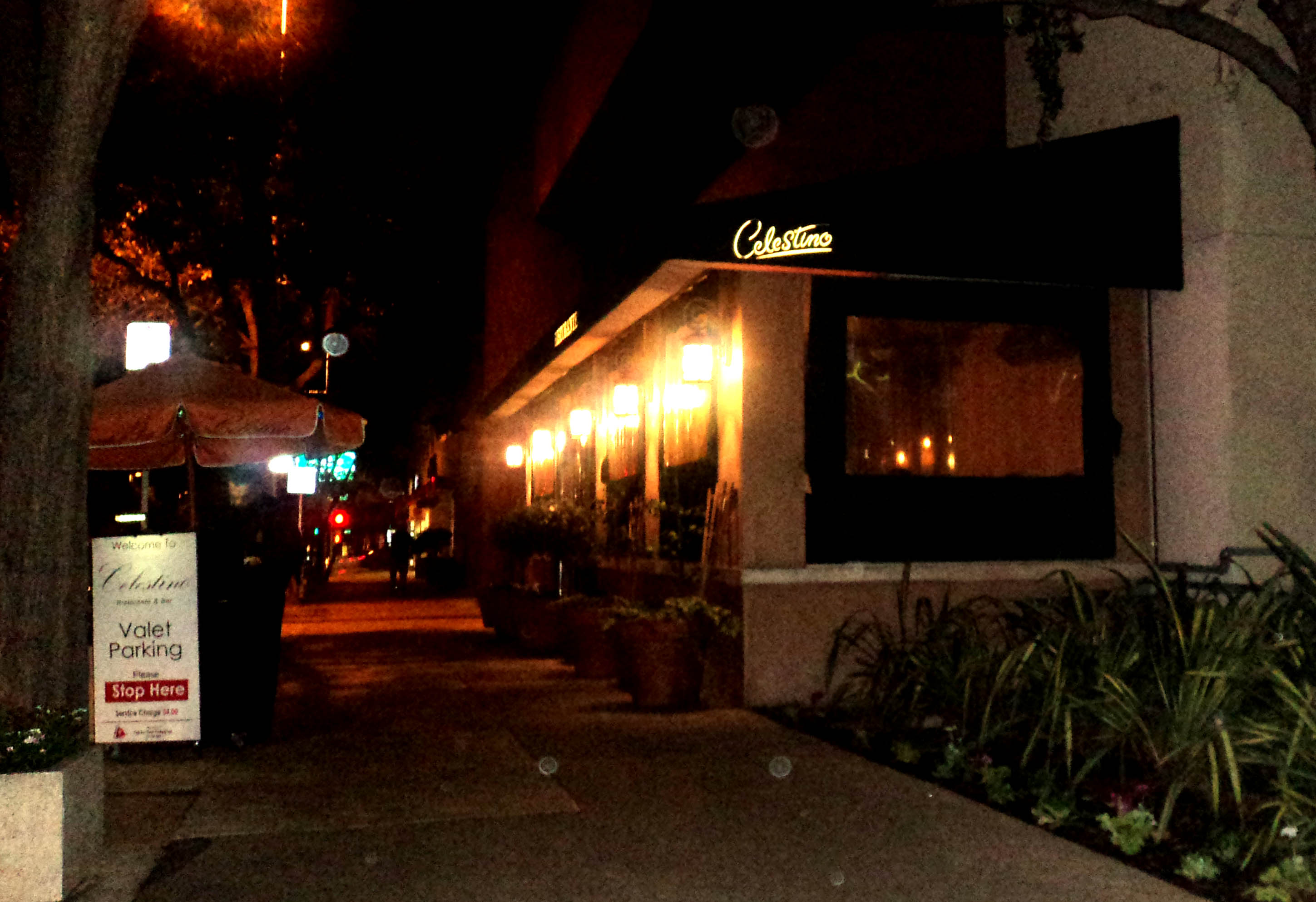 CELESTINO RISTORANTE & BAR FOR VALENTINES DAY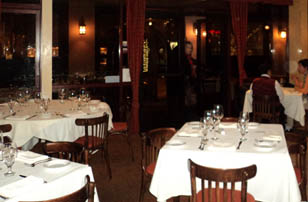 If you are looking for the perfect spot to share with your Valentine look no further. Celestino in Pasadena is the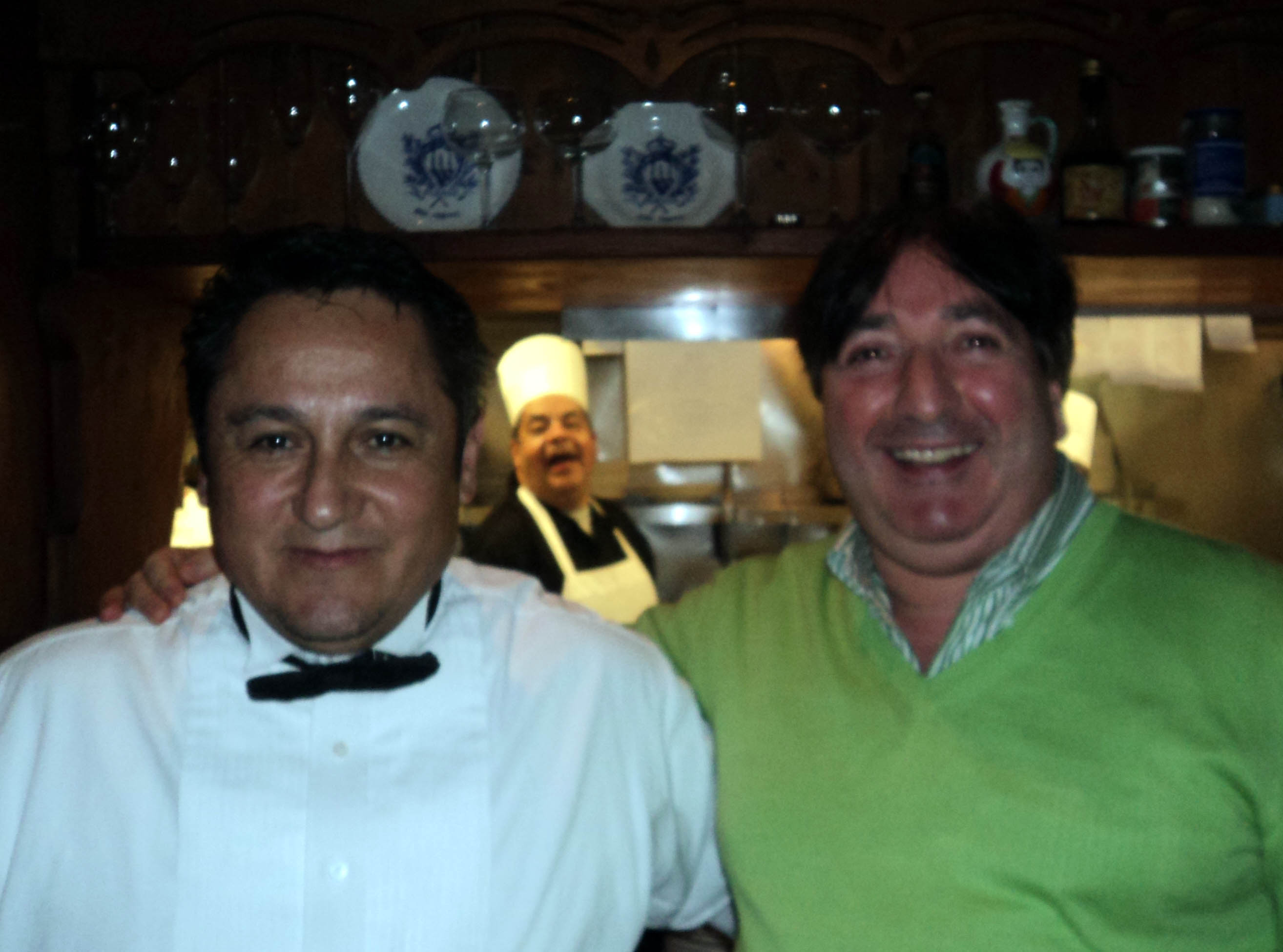 destination of choice. If you are not familiar with the renowned Drago family, and their amazing culinary history in the Los Angeles area you are in for a dining delight at Celestino in Pasadena. This casual while elegant eatery offers such authentic Italian plates that you forget you are not in Italy.  Your host Calogero Drago, and his staff are fun, entertaining and highly skilled in the art of the finest in Italian food, wine and service.
Dinner entrees include favorites of Sicilian boned fish plates, appetizers, salads,

desserts and a wine list filled with Italian and California wines that pair perfectly with this cuisine. This is a venue that appeals to all ages, and offers something to delight every appetite. People who have traveled to Italy appreciate so much the authenticity of their food preparation and presentation.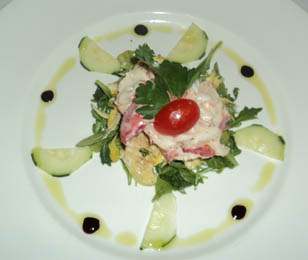 Their extensive menu offers specialty dishes such as Pappa al Pomodoro alla Toscana, bread and tomato soup Tuscan style; Insalata Cose Buone, chopped salad with grilled shrimp, carpaccio di pesce spada con pinocchio e arance, swordfish carpaccio with orange and fennel salad; tegamino di melanzane all parmigiana, eggplant parmesan;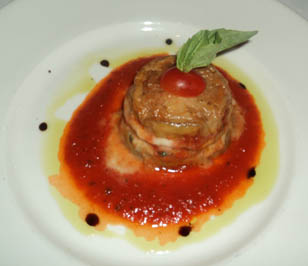 petto d'anatra affumicato con bietole, smoked breast of duck with red beet salad; timballo di funghi con fonduta e tartufo nero, mushrooms souffle with fontana cheese sauce and black truffles; penette con prosciutto e vodka, penne pasta with prosciuto and vodka sauce; linguini con scampi e pepe verde, linguini with langostino and green peppercorns; mezzelune d'anatra con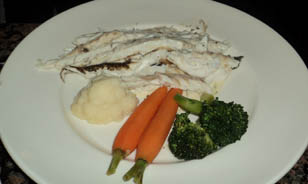 salsa di funghi, mascarpone e mirtilli, half-moon ravioli stuffed with duck, lmushrooms, mascarpone and blueberry sauce; risotto all' aceto balsamico invecchiato e rosmarino, risotto with aged balsamic benigar and rosemary; bistecca alla fiorentina, T-bone steak
Florentine style; costolette d'agnello con aceto balsamic e menta, rack of lamb with balsamic and mint; coniglio al forno con salsa di olive nere, roast rabbit with black olive sauce, or pesce del giomo, fish of the day.
I have known Celestino Drago (namesake of this restaurant) since he opened his first restaurant in Los Angeles, and have enjoyed many a meal with him. I refer to Celestino and his brothers as The Drago Dynasty because they seemed to be everywhere and their culinary talent became one of renown instantly with the opening of each new restaurant. This extraordinary family of Italian chefs who love food and people own a collection of fine restaurants located in Beverly Hills, Los Angeles and Pasadena.  They are all warm and inviting hosts who offer some of the best Italian food in America. Viva Italia . . . Viva Drago!
Hours: Lunch Monday - Friday 11:30-2:30; Dinner Monday - Saturday 5:30-10:00; Dinner Sunday 5:30-9:30.
Celestino Ristorante & Bar, 141 S. Lake Avenue, Pasadena, CA 91101               (626) 795-4006 www.calogerodrago.com
_________________________________________________________________
Valentine's Day: An Affair to Remember
Opera Santa Barbara invites you to join us for our Valentine's Gala, An Affair to Remember, on Thursday, February 14 at 5:30 pm.
This spectacular event will include:
A romantic candlelight dinner
Opera arias & duets performed by the cast of Aida
A live auction featuring vacation packages to many exciting locations including Italy, New York, Napa Valley and Santa Fe
Auctioneer Andrew Firestone
A special silent auction Party Book featuring innovative events to attend
Music and dancing by DJ Gavin Roy.
Party books will be mailed this week. The event will be held in the Loggia Ballroom of the Four Seasons Biltmore. Tickets are $300 per person, $2,400 for a table of 8 and $3,500 for a VIP table of 8. Tickets can be purchased by calling 805.898.3890.
____________________________________________________________________
CAT CORA 'IRON CHEF' AND ENTREPRENEUR PRESENTER AT 4th Annual TASTETV AWARDS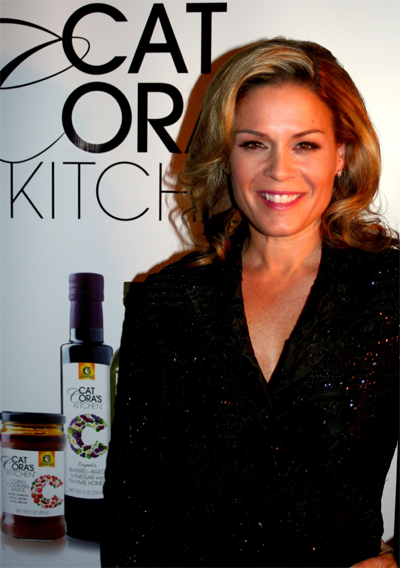 Santa Barbara Iron Chef, entrepreneur and author Cat Cora was a presenter at the 2013 TasteTV Awards, the premier awards show celebrating the year's best in Food, Fashion and Lifestyle programs on Television, in Film, Online, and on Radio, held at The Vibiana Center in Los Angeles, where winners selected by the Academy of Media Tastemakers were honored. Bonnie Carroll, publisher of Life Bites News and Santa Barbara Editor-at-Large for SplashLA Magazine has been a member of the panel of judges who select the award winners for the past three years.  
Presenters participating included Cat Cora (Bravo, Food Network), James Cunningham (Cooking Channel), Tanya Holland (Food Network), P Allen Smith (National), Chef Ashely James (Public Television, Four Seasons), and Jolene Sugarbaker (YouTube).The 4th Annual TASTE AWARDS is the premier awards show celebrating the year's best in Food, Fashion, and Lifestyle programs on Television, in Film, Online, and on Radio.Award Winners were announced on December 4th via livestream. The awards presented at the TASTE AWARDS Red Carpet gala and reception in Los Angeles on January 17th were broadcast for later viewing.
The SPECIAL ACHIEVEMENT Honoree Awards went to Andrew Zimmern [Tastemaker of the Year], Wolfgang Puck, Gordon Ramsay [Pioneer Award], Vice Munchies, Cook Taste Eat, Hungry Channel, Tasted Channel [Kikkoman Breakout Foodies of the Year], About Face: Supermodels Then and Now (HBO), Nowness.com, Real Housewives of Beverly Hills (Bravo), Styled By June (VH1) [Breakout Fashionistas of the Year], The WIGS Channel [Breakout Storytellers of the Year], Marcus Samuelsson [Outstanding Vision], Fabio Viviani, Joe Ciminera [Outstanding Passion], Jiro Dreams of Sushi [Outstanding Inspiration], Nadia G [Outstanding Entertainer], Chicagolicious (Style), Shahs of Sunset (Bravo), Cooking with Dog [Guilty Addiction of the Year], Laura in the Kitchen, the Naked Wine Show, Small Screen Network [Great Taste], House of Style (MTV) [Stylemaker of the Year], "The Pioneer Woman Cooks: Food from My Frontier", and "The Dahlia Bakery Cookbook" [Outstanding Enhanced eBook. For additional details visit www.TasteTV.com.
____________________________________________________________________
---