CULINARY  COUP    .     .     .
VIA ALLORO - THE DRAGO DYNASTY
Over Three Decades of Sicilian Style

By Bonnie Carroll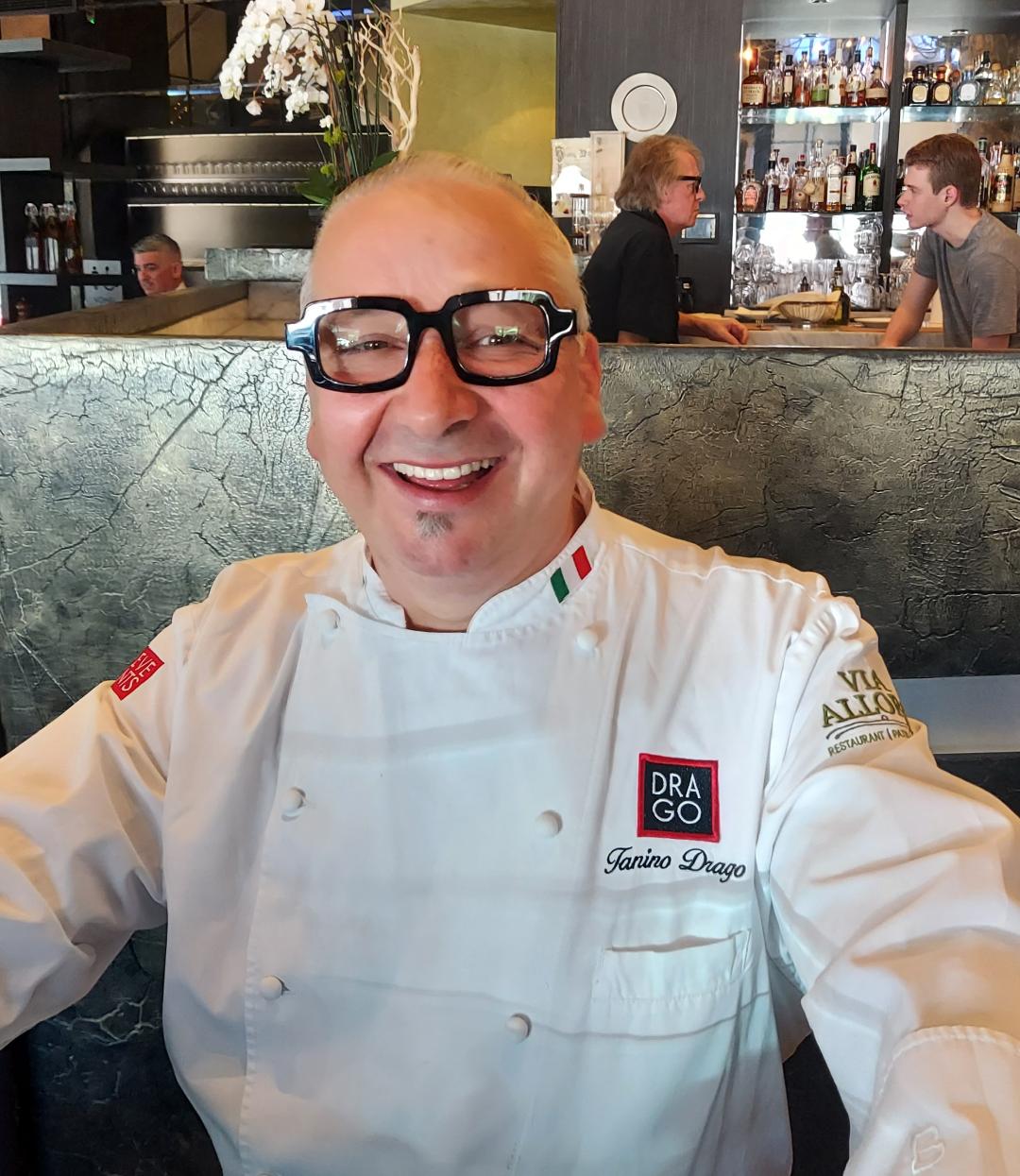 Tanino Drago, Via Alloro
It was such a pleasure to drop by Via Alloro on Canon Drive in Beverly Hills for lunch while perusing gorgeous Rolls Royce classics and Ferrari's at the twenty-seventh Concours d' Elegance on Father's Day. Having a brief visit with Tanino Drago, along with a big hug, brought up so many happy memories of work and family fun I've shared with these amazing Italian chefs.
The Drago Dynasty (a term I first to penned in 1997) is made up of four very talented and hard-working brothers who were born on a farm in Galati Mamertino, Sicily. Celestino, Giacomino, Calogero and Tanino Drago came from a family of ten children and worked the family farm with their father and learned to cook in their mother's kitchen.  According to Giacamino Drago "this is why we love good food, simply prepared."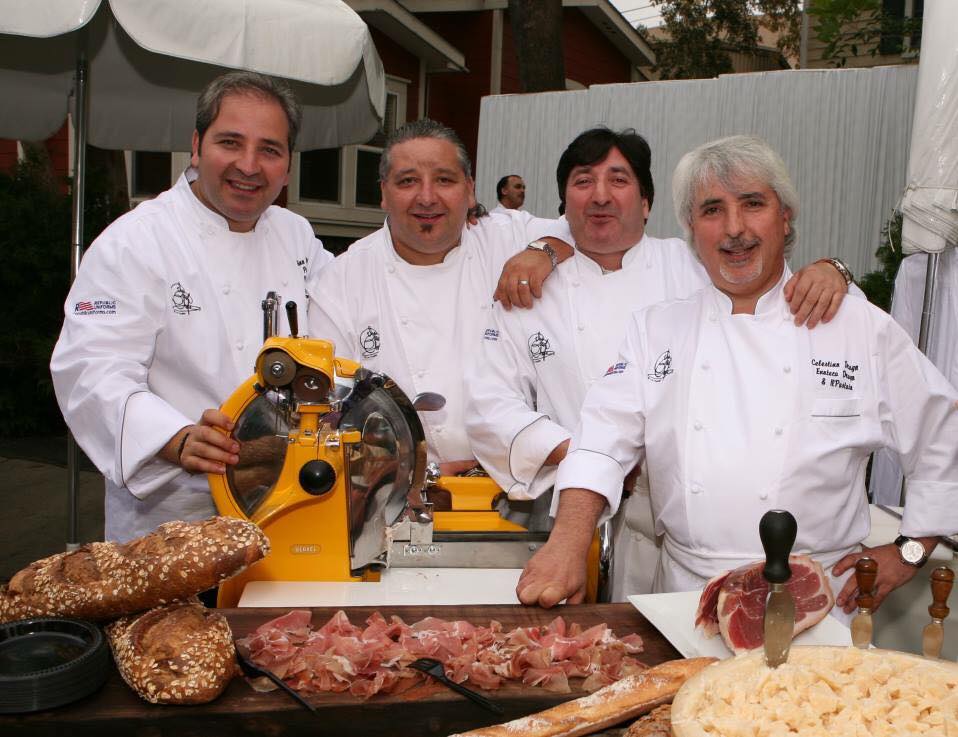 Giacomino, Tanino, Calogero & "Cavaliere" Celestino Drago
Celestino, the eldest brother came to the United States in 1979 and began working in the restaurant industry for the Orlando brothers, and soon opened his first restaurant Drago. His brothers Tanino, Calogero and Giacomino followed him to Los Angeles and together they have created twelve restaurants that included Il Pastaio, Via Alloro, Tanino Ristorante, Drago LA, Drago in the Palisades, Piccolo Paridiso, Panzanella, Il Buco, Drago Center, Drago Bakery, Osterio Drago as well a Japanese Sushi place SHU in the Palisades and Yojisan Sushi in Beverly Hills, named for Yoji a chef/partner. From Pasadena to West Hollywood, to Los Angeles, to Beverly Hills they were and continue to be rock star chefs.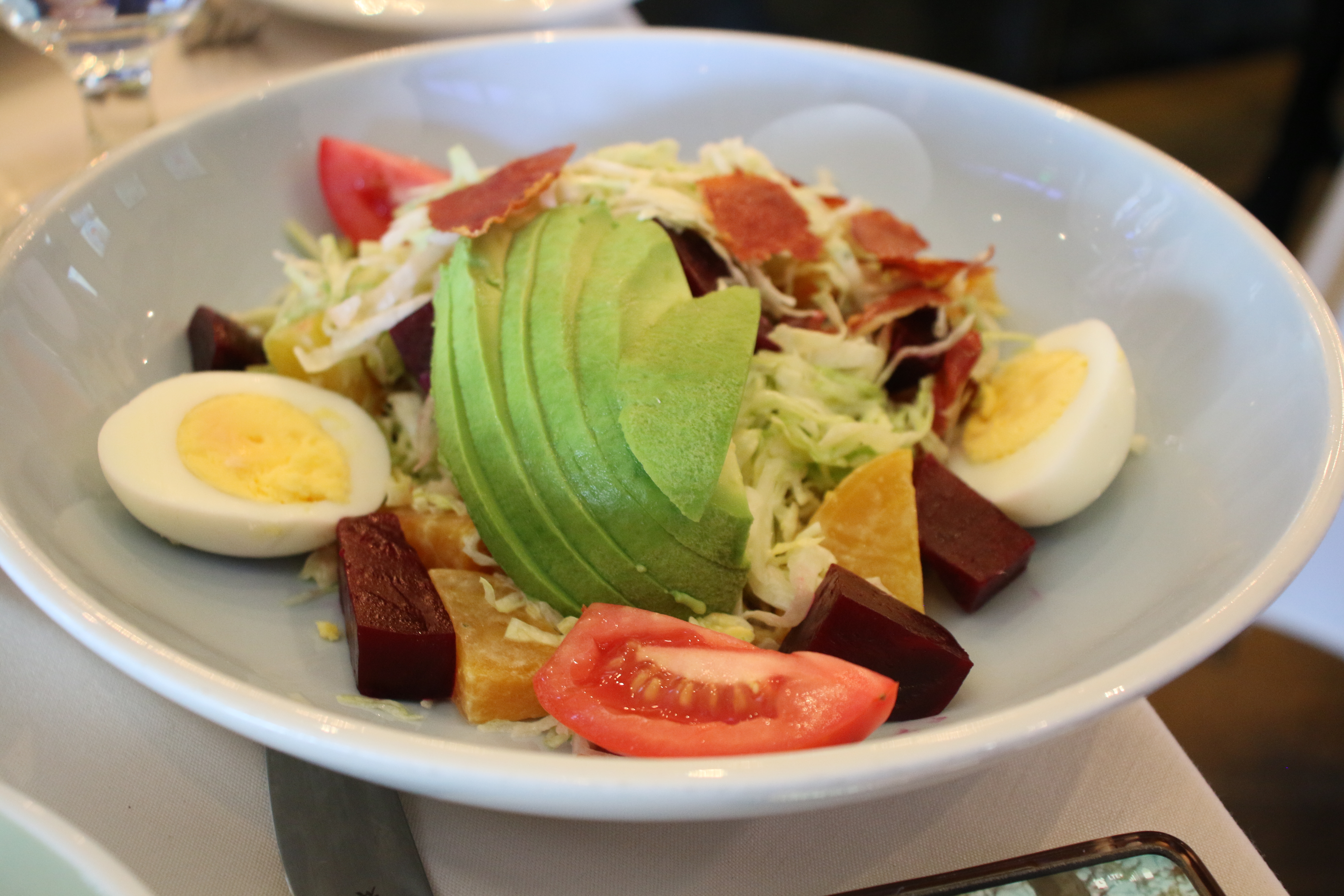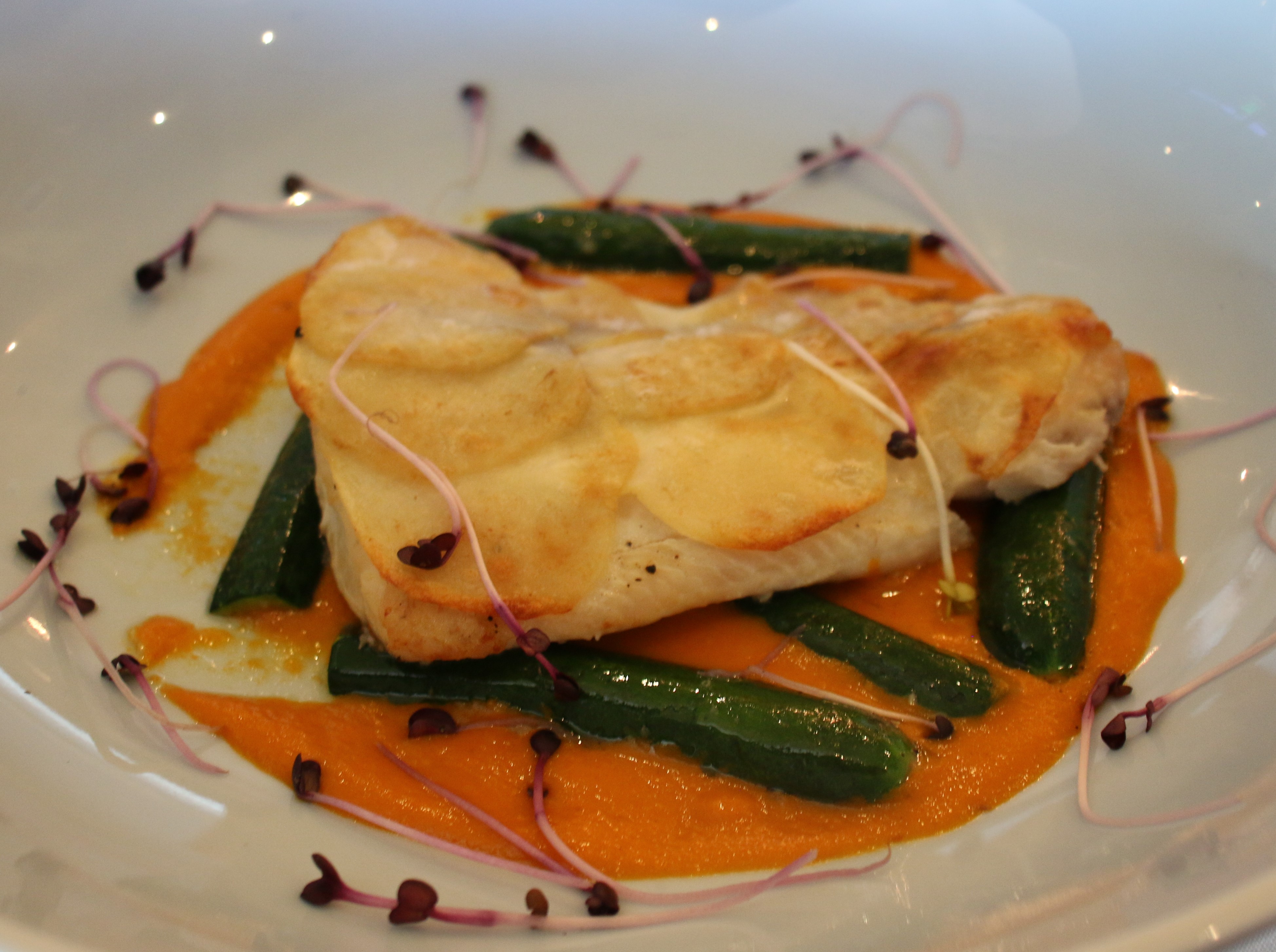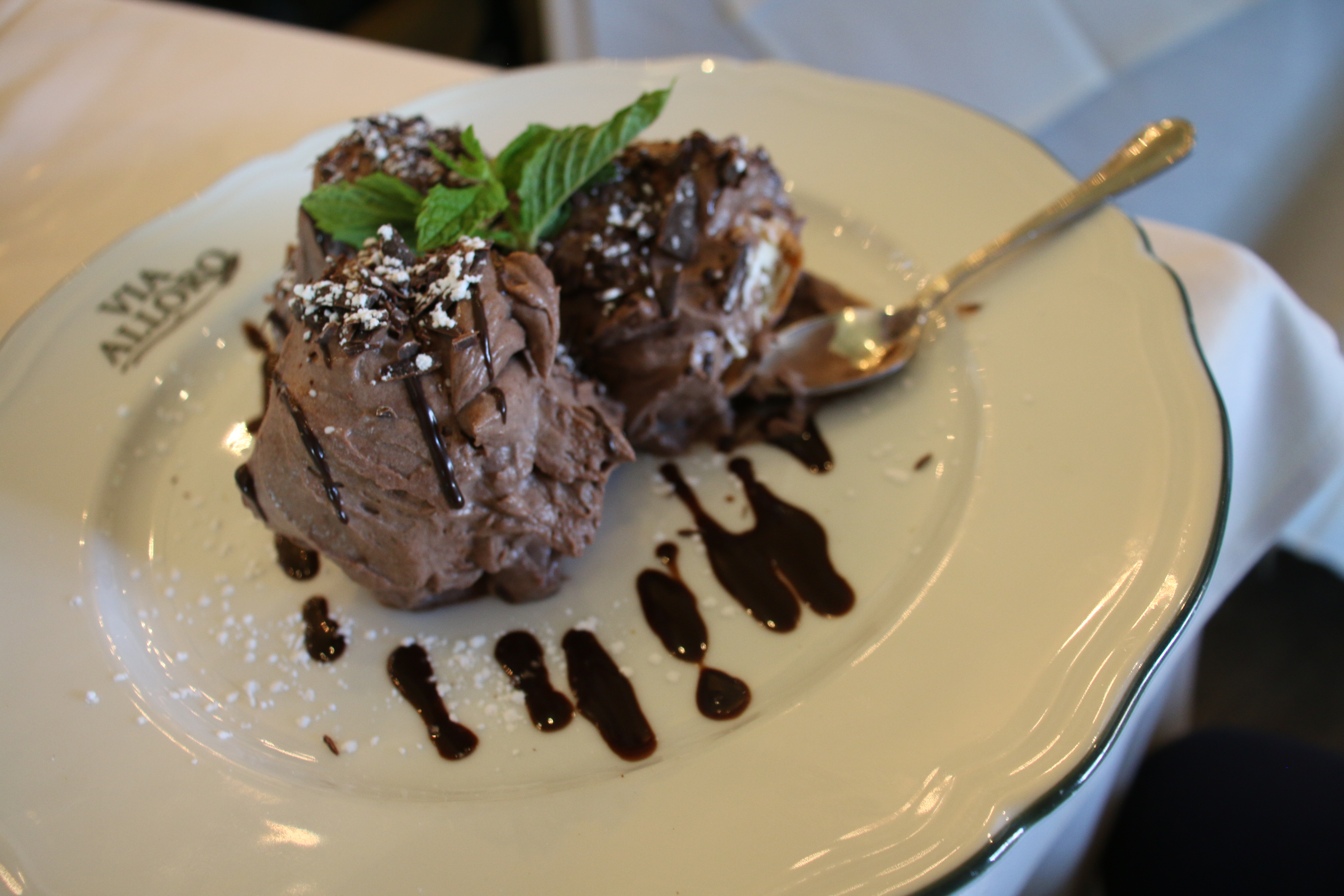 Via Alloro has all the amazing Italian dishes we adore, as well as healthy options, they offer vegan and gluten free options. I did enjoy my Pesce Bianco di Lago and perfect L'Insalat di Cobb that was just right for a very hot afternoon in Beverly Hills and there are no words for the divine Bianco e Nero.
Celestino said he had a hard time finding the fresh produce and foods he needed for the restaurants and began growing basil on his patio, but then found a farm in Santa Barbara that would grow beautiful veggies including eggplant, zucchini flowers, herbs, beets, broccolini, Swiss chard and more to keep the quality level high.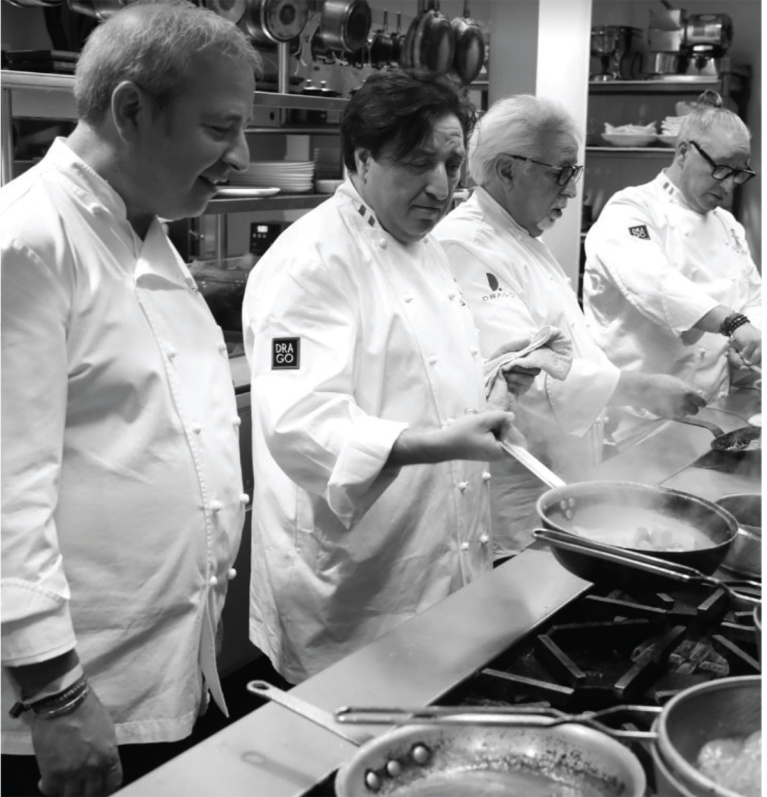 Drago Dynasty in the Kitchen

They have a huge love for food and family and treat their staff as family. Those of us who have frequented their restaurants over the years can attest to their warmth and genuine concern for their patron's happiness and comfort. They are known to brag about a pastry chef who has been with them for over thirty years.
Currently the Drago's are event and restaurant stars at the Petersen Automotive Museum in Los Angeles, where they offer exceptional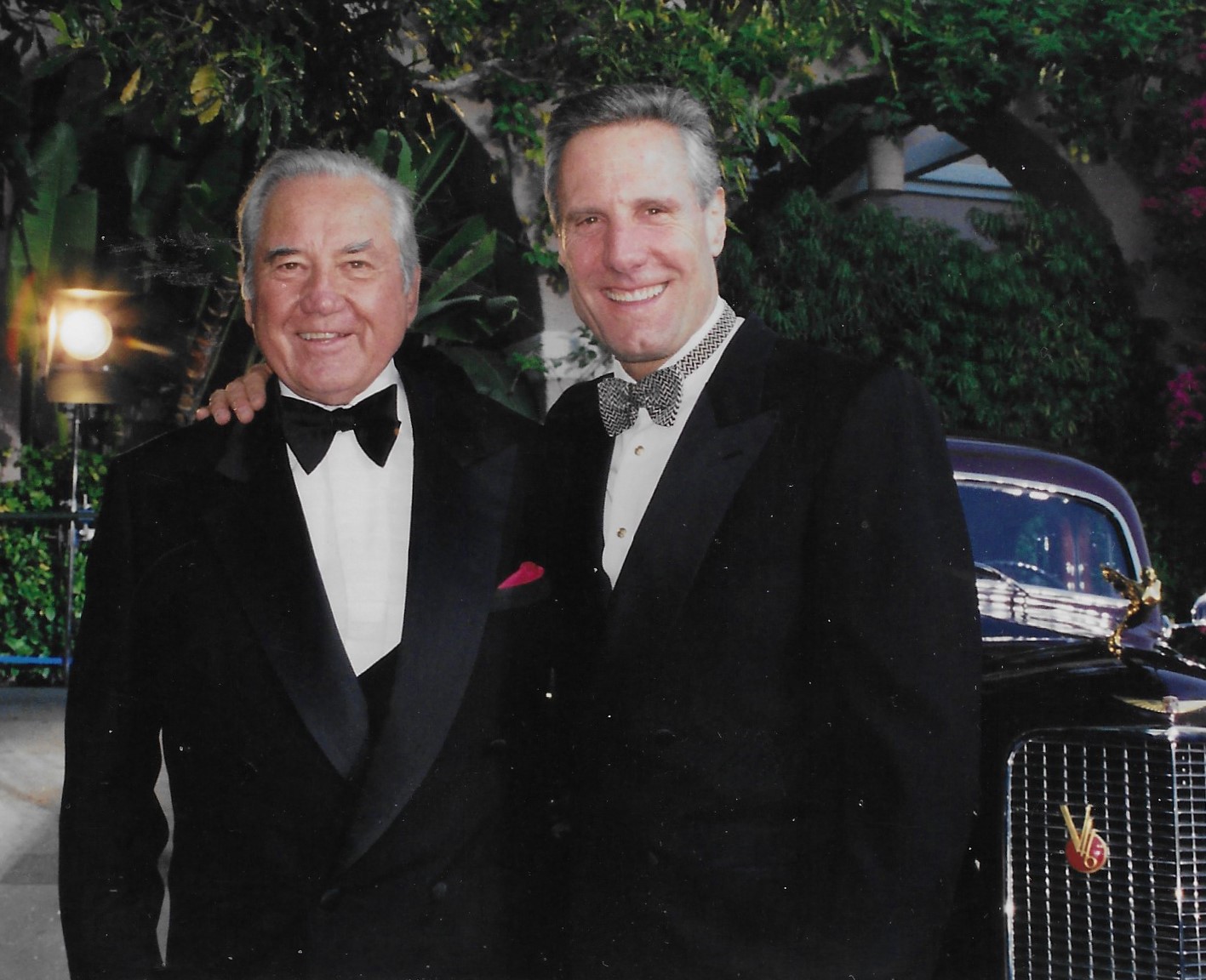 catering services and fine dining. The Drago's are longtime friends with Bruce Meyer, owner of Geary's Beverly Hills, who worked with the late Bob Petersen CEO of the Petersen Museum and members of the Rodeo Drive Committee who reinvented the Beverly Hills Classic Car Show into the Concours d'Elegance on Rodeo Drive, now in its twenty-seventh year. (Bob Peterson & Bruce Meyer at Petersen 'Stars & Cars' Gala. (photo by BCarroll)

I have written countless stories for Food & Beverage International and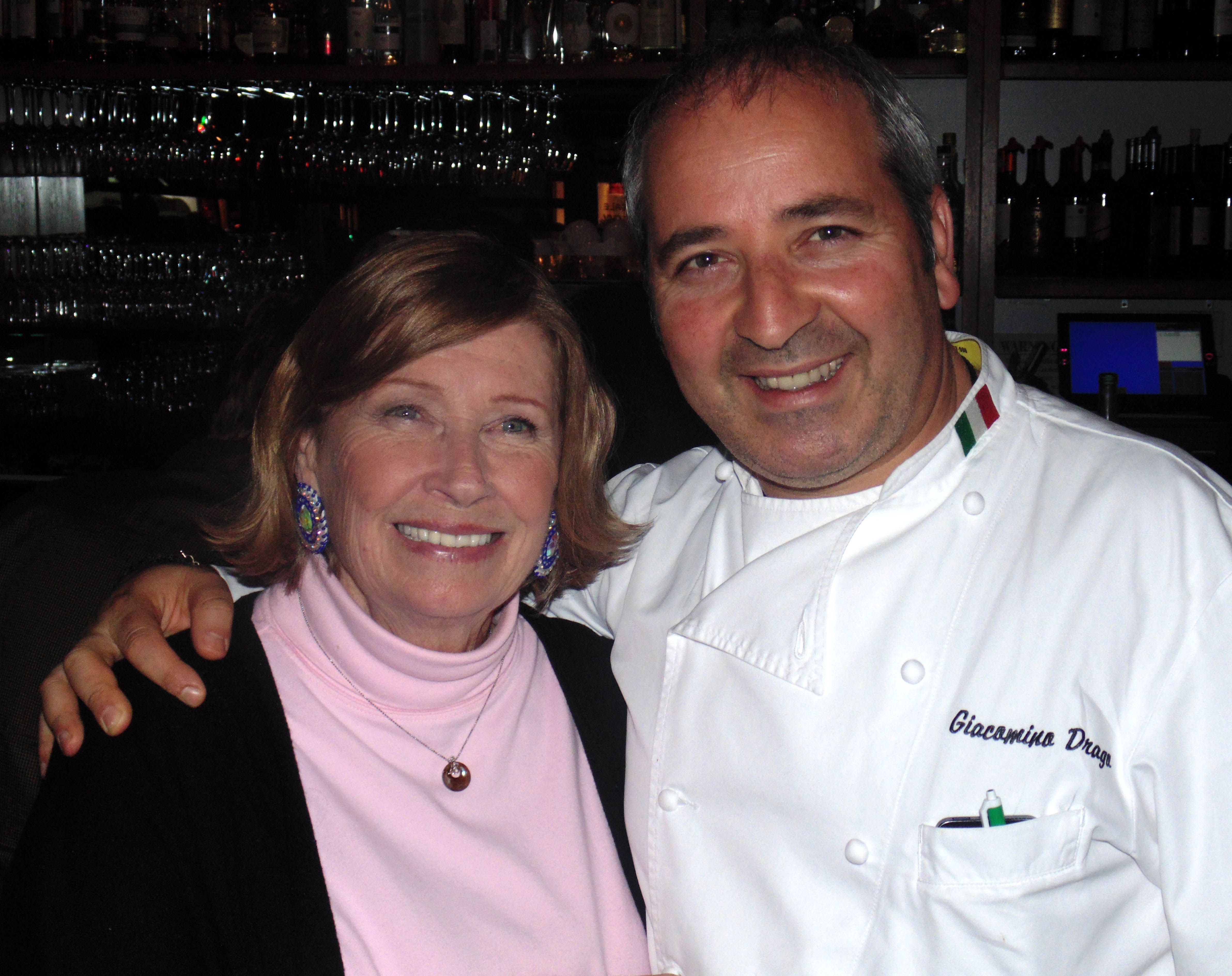 Beverly Hills publications singing the praises of the uniquely different menus of the Drago's, but I prefer to share a glimpse at the inspiring story of what this family of Italian Immigrants brought to Los Angeles with their love of food, hard work and tenacity.  I thought it better to share with you that in 2014 Celestino Drago, the eldest brother who led the way for his younger Sicilian brothers, was knighted "Cavaliere Celestino" by Giuseppe Perrone, Consul General of Italy at the Drago Center before forty of his closest relatives, including his lovely wife Leslie and daughters Olivia and Francesca, as well as forty longtime friends. Bravo and Viva Italia, Viva the Drago Dynasty, Viva Familia!

Via Alloro
310 N. Canon Drive
Beverly Hills, CA 90210
310-275-2900
---