CULINARY COUP   .   .   .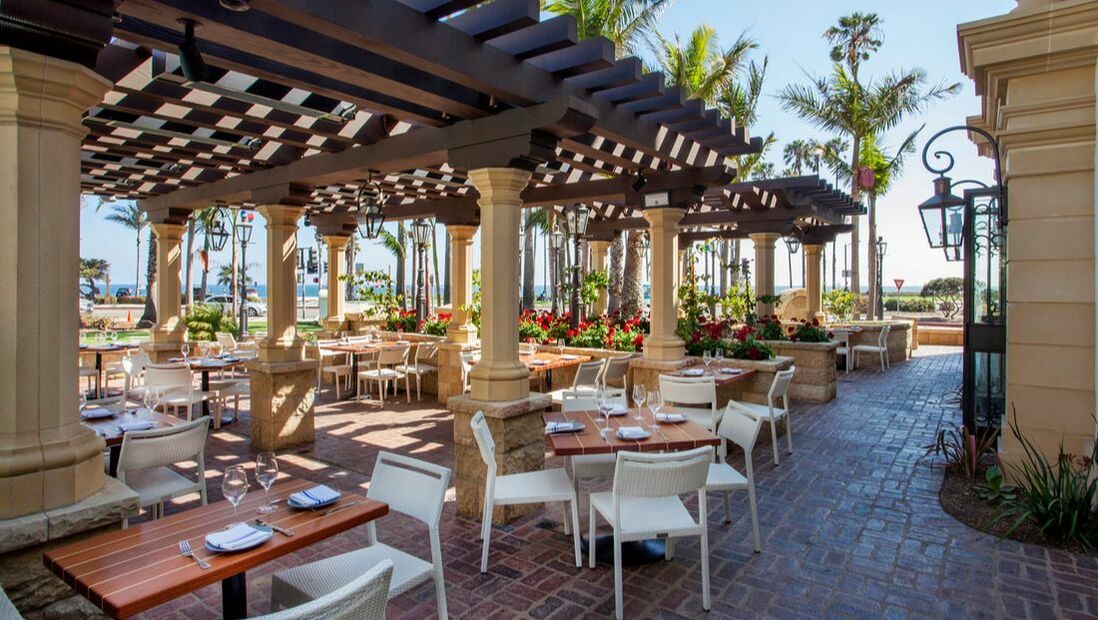 CONVIVO at THE SANTA BARBARA INN        
European Flavors and California Style at the Beach
By Bonnie Carroll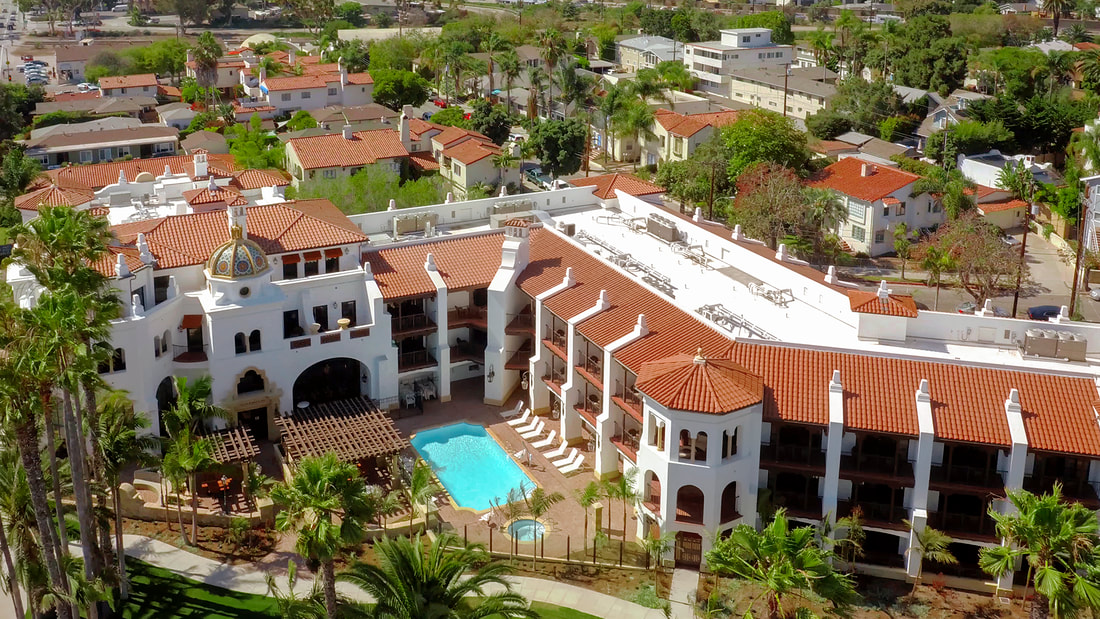 Located directly on the Pacific Ocean Convivo, a Spanish word that translates in English to get-together or reunion, not only offers Santa Barbara Inn guests the best in hotel dining but is a favorite of visiting tourist and locals who have a love affair with the beautiful location to enjoy breakfast, lunch or dinner with an East Beach view or an outstanding sunset. The Santa Barbara Inn is a newly reimagined gem perfectly suited for weekend getaways, family vacations and business travelers. ​
The lobby and guest rooms and suites are all smartly decorated and comfortable with ocean view rooms and feature the finest amenities. The Santa Barbara Inn provides wired and wireless internet in all guest rooms and suites, along with Wi-Fi access throughout the hotel.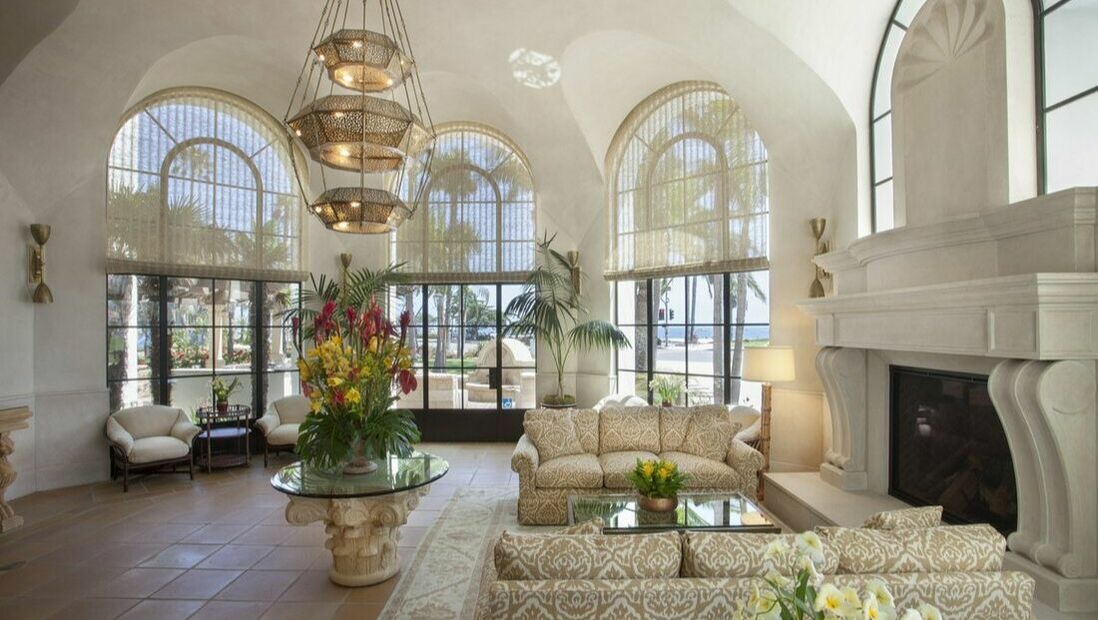 Guests at the hotel enjoy Pacific Ocean views while working out in the Fitness Center, which is equipped with state-of-the-art treadmills, recumbent bike, elliptical trainer, weight machine and free weights.  The pool at the hotel is ideally located next to Convivo indoor/outdoor terrace, and guests can take their breakfast or lunch favorites directly across the street to enjoy a picnic at East Beach.
The Convivo menu is the work of creative Chef Peter Mc Nee, who offers guests a variety of exciting breakfast, lunch and dinner plates with international flavors. The menu includes a variety of outstanding egg dishes, with Italian touches to savor with a variety of delicious specialty coffee drinks or a Mimosa, Bellini or Bloody Mary. Their wine and cocktail list is impressive and pairs perfectly with all the Chef Mc Nee's dishes or small bites at cocktail hour. Some inviting bites with cocktails include focaccia, Sott'olio (marinated olives) and Condimenti of Roman artichokes, kimchi and giardiniera or Sotto'olio of marinated olives.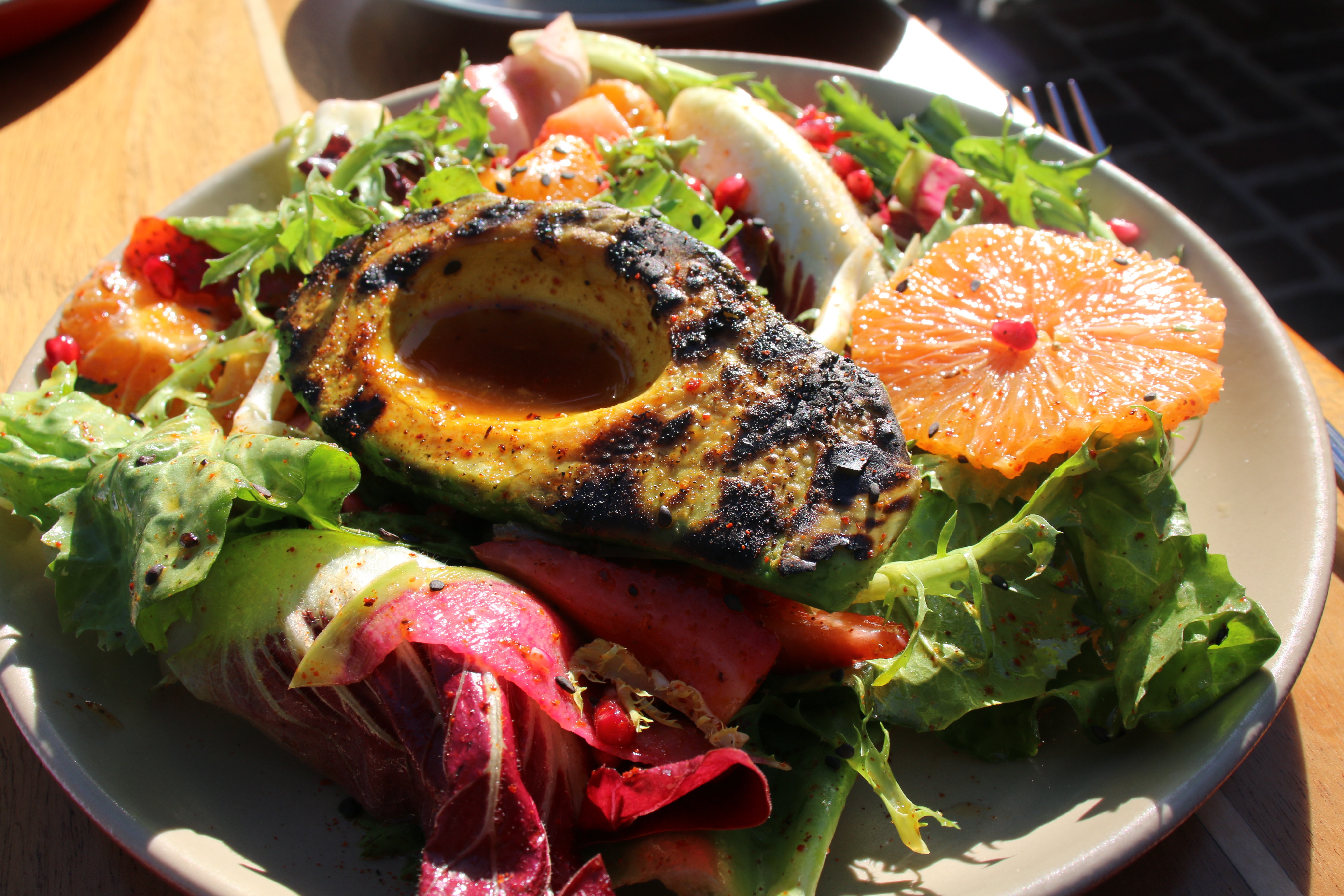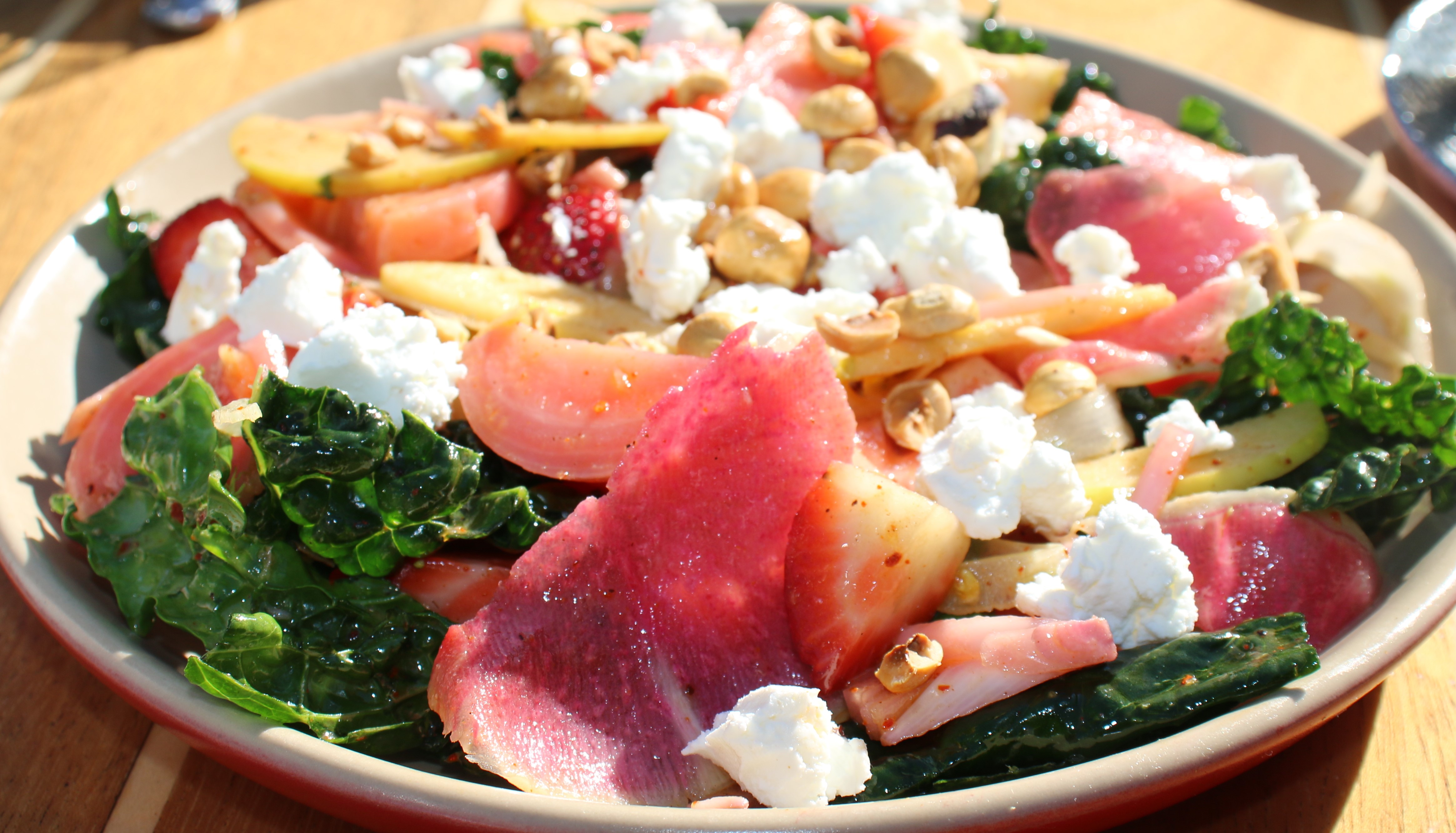 For my vegan, vegetarian, gluten free friends this menu is a treasure trove of delicious healthy choices including a variety of intriguing salads. The charcoal avocado salad with ponzu, strawberry, cara cara, pomegranite, and radicchio, as well as the Chioggia beet salad are both exceptional. I noticed patrons nearby my table were enjoying items from the innovative wood oven flatbread and pizza menu.
Yes, they do have house made pasta dishes that are exceptional and include Bucatini, Seaweed mafaldine and Guinzaglio served with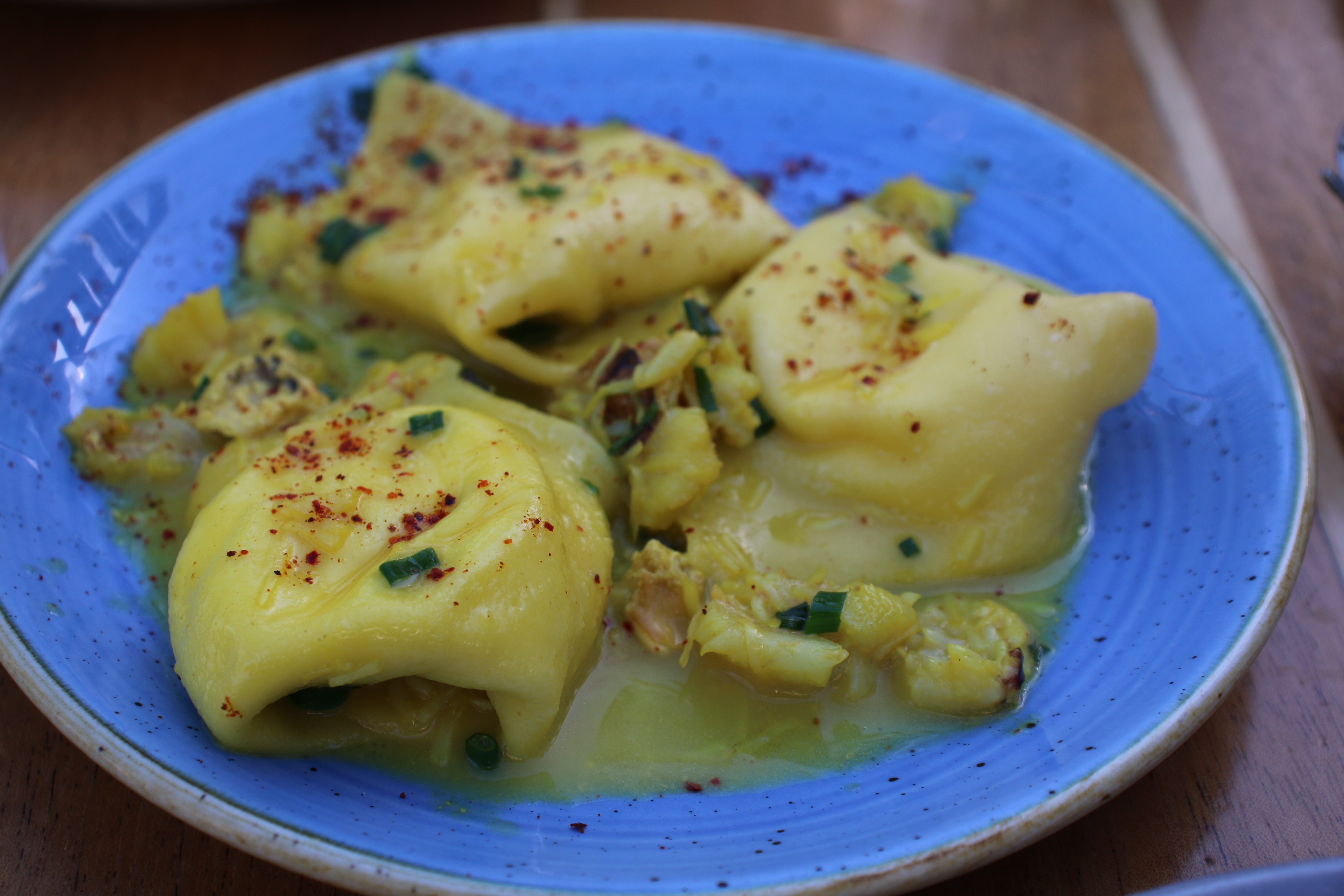 seven-hour veal Bolognese and Parmigiano. I savored every bite of my Lemon ricotta cappellacci, a combination of Santa Barbara rock crab and saffron shellfish brodo. I am a devotee of lemon and Chef Mc Nee offers some uniquely delicious citrus based sauces in his authentic dishes.
The main courses at Convivo include Costoletta (slow roasted pork baby back ribs), grilled bone in ribeye with mushrooms, shallots and arugula, Spit roasted half chicken, Pesce misto of seafood mixed grill with Roman artichokes in preserved lemon salsa, and a unique version of lamb osso bucco with risi e bisi, snap peas, poached asparagus and horseradish gremolata perfectly prepared and creatively presented and served with signature focaccia with basil oil, onion and cacioavallo. The outdoor Convivo terrace has true European appeal, and the staff are extremely helpful. Kudos to our server Bogdeh who was outstanding.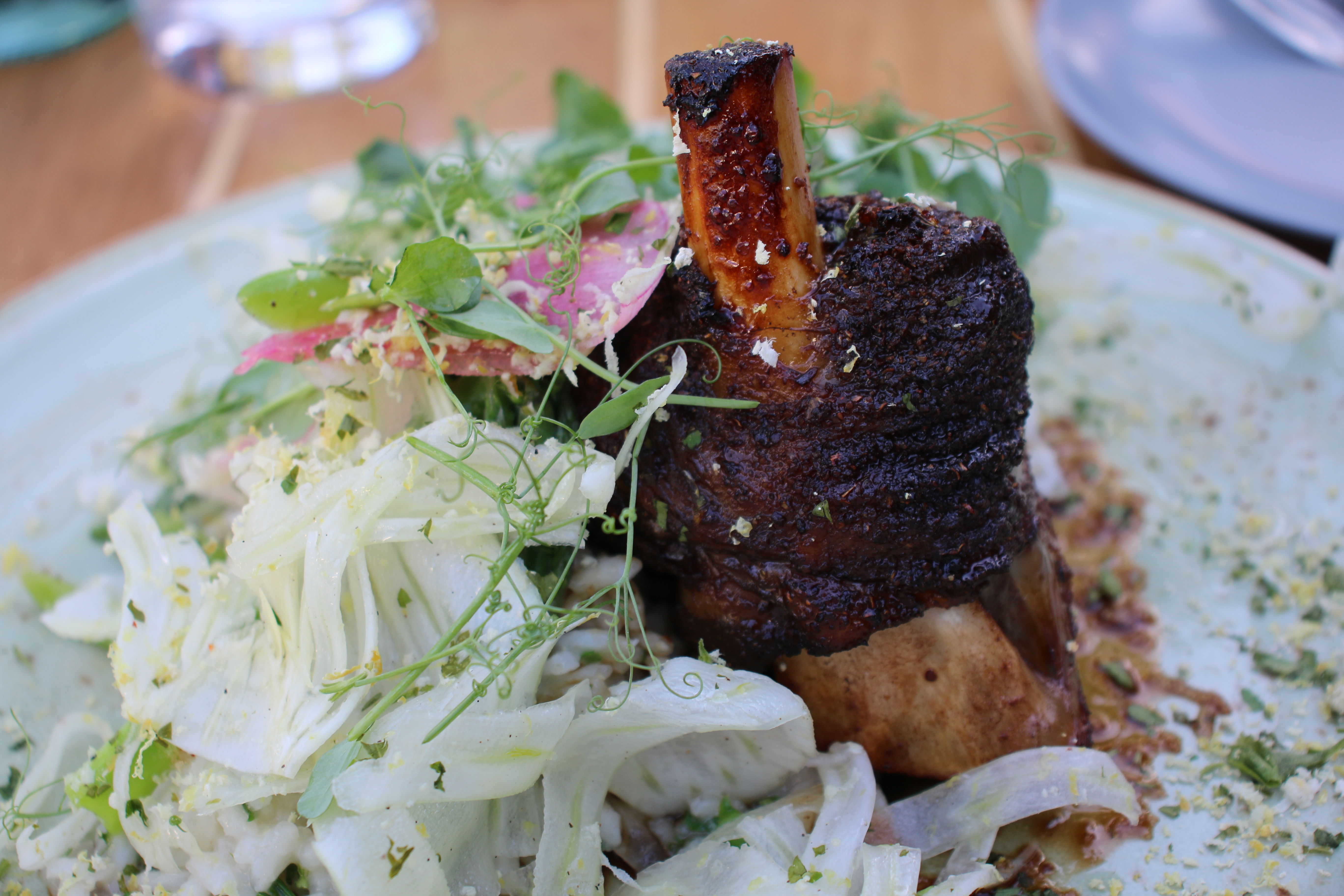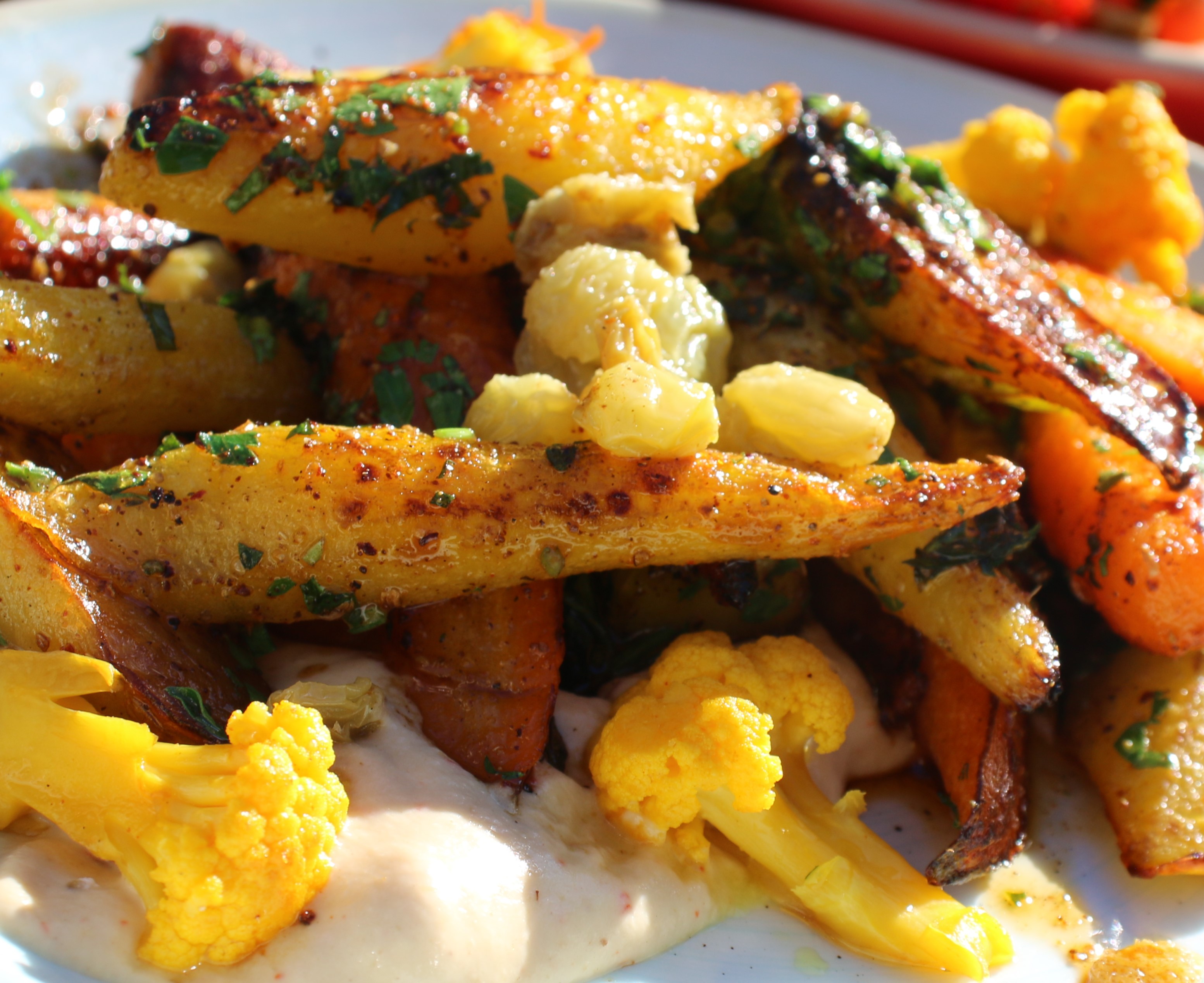 The wine list is a tribute to the best regions of Italy, Spain, Austria, as well as fine California wines and includes selections from seven local and international female winemakers or female owned wineries. We found Valdobbiadene Veneto Andreola "Dirupo" Prosecco and Treviso, Italy Bele Casel Asolo Prosecco were perfect with our menu selections.
The sinful endings of any dinner at Convivo should never be missed. Their Crème fraiche and pistachio cheesecake with fresh berries is amazing with a freshly made cappuccino. The Lavazza coffee drinks are all outstanding and the menu of after dinner drinks is impressive, including a house made Lemoncello.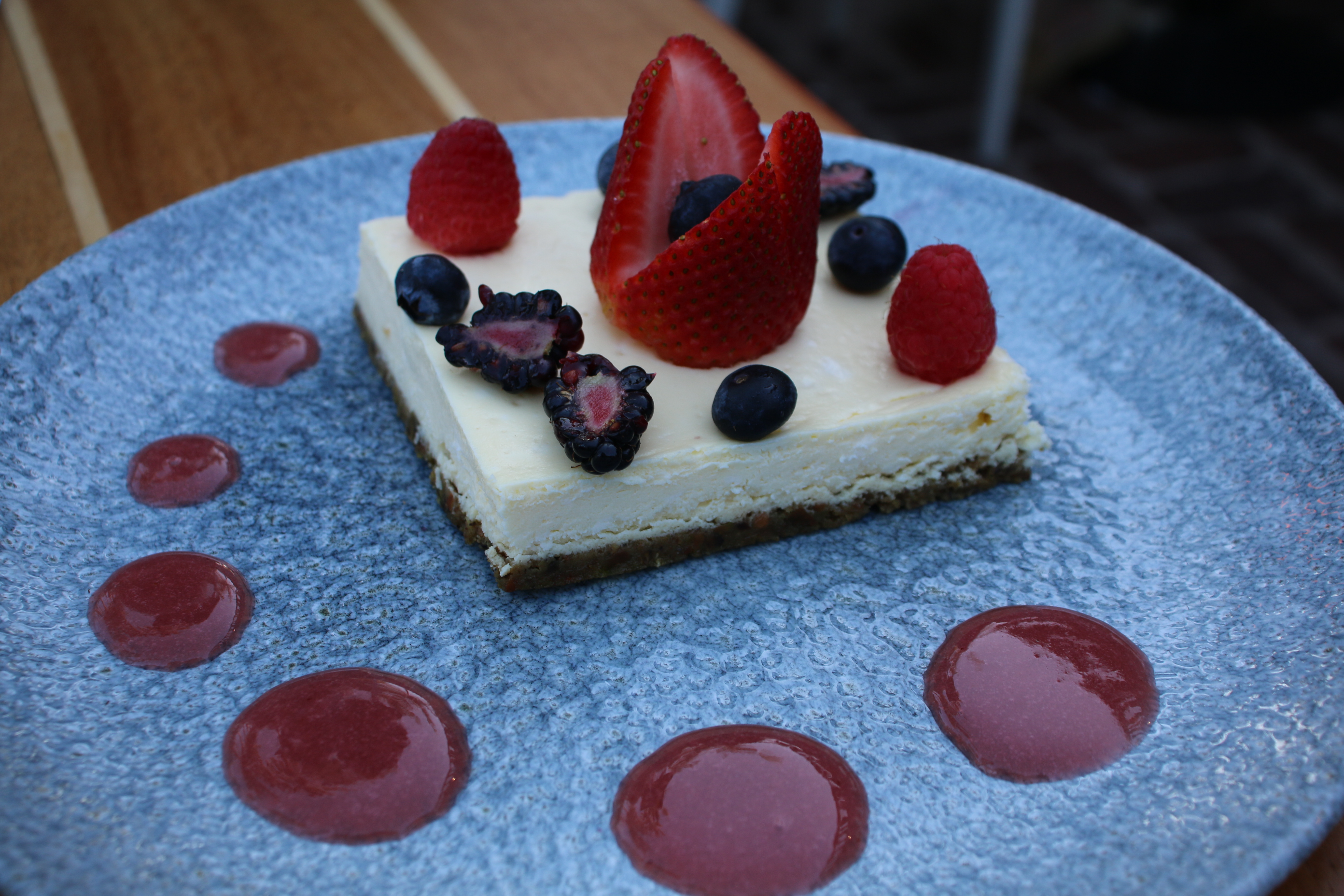 The Convivo outdoor Oceanview Terrace has true European style and is open daily from 2pm to 8pm. Breakfast ​from 7am to 11am, Lunch/Brunch from 11am to 2pm and ​Midday/Dinner from 2pm to 8pm. For additional information regarding hours and service during the pandemic please call the number below. The hotel offers valet parking or East Beach parking is available directly across the street.
Santa Barbara Inn
​901 E. Cabrillo Blvd., Santa Barbara, CA  93103 USA
Phone: 800-231-0431
---