CULINARY COUP   .  .  .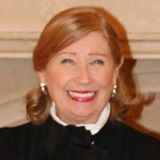 COASTING with BONNIE CARROLL
Hot Local Haunts for the Whole Family
I so enjoy eating out with my family and friends, therefore I'm always on the look out for places that keep everyone in my group happy, especially places with a past history in the food and atmosphere departments. The restaurants located in Santa Barbara below are ideal for great grandmothers, great grandchildren, and everyone in between. They offer something for everyone in a relaxed venue that the whole family can enjoy, including those with handicap requirements.
ISLANDS – HOME 0F FINE BURGERS & FAMILY FUN
Open at La Cumbre Plaza
Finally a great food group that understands the needs of the Santa Barbara La Cumbre crowd. For many years this location was a beloved Red Robbin restaurant that attracted people of all ages, and was mourned when it left. Once again locals are smiling because they have a family friendly place to gather for fun dining moments with family members, friends and business associates.
No one can dispute they have amazing burgers at Islands, especially me. I love the Big Wave Burger with their original sweet potato fries (possibly the best I've ever tasted), and the lite turkey burger will be appreciated by patrons watching their weight; they also feature a meatless burger. From tortilla's to taco's to wraps they have it all down at Islands. Appetizers start the experience and the spinach & artichoke dip is my favorite. Salads and soups for healthy diners offer some tasteful surprises, including their unique Tortilla soup, along with a collection of delicious 'Birds of Paradise' chicken choices.
Of course, there are shakes and smoothies, a bevy of beverages (full bar available with tropical drinks) including local wines and draft beers, as well as some fantastic desserts. The chocolate lava cake is one sinful ending to a delicious and fun family dinner.
This is a fun atmosphere for families and friends of all ages to savor some great Island specials, watch their favorite games on wall televisions and just chill out! Visit: www.islandsrestaurants.com/locations/santa-barbara.com.
EUREKA! GREAT FOOD BEFORE OR AFTER A MOVIE
Paseo Nuevo Favorite For Film Buffs
Eureka! is alive on the weekends, were couples and families stop to enjoy lunch or dinner when attending a movie at the Metropolitan Theatre. The lovely cocktails and luscious appetizers on the menu offer a nice lifht snack. Original and unique falafel, hot short ribs and shrimp ceviche are sensational starters to enjoy with a bevy of beer and ale options, wine and delicious more. General Manager Michael Kennedy and his staff aim to please. It is also a great place to relax with friends who prefer a Bloody Mary lunch, which is what you get – a salad in a glass.
My Perfect Mother's Day at Paseo Nuevo in Santa Barbara was a Mother's Day brunch at Eureka! complete with a MOMosa Flight of champagne favorites paired with a steak & eggs platter covered with all you could wish for in a 'good to the last bite' brunch, and then came the bourbon cake topped with Mc Connell's ice cream that is covered with pecans and for sure a treat that any mother would have loved. Everyting at Eureka! Is delicious, and a big thank you  to server Jessica Ross for the wonderful start to my special day! Eureka has ongoing specials to enjoy so go to their website and see what's cookin' at this friendly neighborhood favorite spot. For additional menu and event information visit: www.eurekarestaurantgroup.com.
BLUEWATER GRILL – Lighthouse with a History
The historic Rusty's Pizza Lighthouse location on Cabrillo Boulevard, where so many locals celebrated their birthday's with pizza parties, is now opened as a chic and airy Bluewater Grill. They are serving a variety of seafood favorites for lunch and dinner, and are quickly becoming a popular 'meet up' destination. The upstairs patio with a view of Stearn's Wharf offers an outstanding view harbor view, and the menu includes a wicked sirloin steak for meat lovers as well as spectacular seafood favorites. www.bluewatergrill.com/locations/santa-barbara.
About Bonnie: Bonnie Carroll is an award winning journalist specializing in  food/travel/lifestyle since 1983. She is the founder & publisher of Bonnie Carroll's Life Bites News (www.lifebitesnews.com), editor of Successful Aging Newspaper, does travel, health, entertainment and food reporting on local Radio/TV, and contributes to a variety of national and international travel/lifestyle publications including Getting On Travel. She is a member of IFWTWA, NATJA and an award winning member of Association for Women in Communication. Contact her at writebc@aol.com.
---