ARTICHOKES ARE AN ANTIOXIDANT SUPER FOOD
Study shows artichokes have more antioxidants than most commonly eaten foods
A study published in the American Journal of Clinical Nutrition found artichokes have more antioxidants than all other vegetables and were fourth in antioxidant content out of all food and beverages tested.
Researchers from the Virginia Polytechnic Institute and State University, the University of Minnesota and the University of Oslo, Norway, used the FRAP (ferric reducing ability of plasma) assay method to measure the antioxidant levels of more than 1,000 food and beverages commonly consumed in the United States.
"Antioxidants are bioactive compounds in foods that work in our body to help stop the action of free radicals, protect healthy cells, and contribute to good health," said Dr. Katherine Phillips, research scientist at Virginia Tech and one of the study's authors. "We were surprised to find that cooked fresh artichokes were very high in antioxidants but also to learn that they were the very highest in antioxidants out of all vegetables we measured."
The study was conducted independently of any food industry sponsors; the food samples were obtained from the U.S. Department of Agriculture National Food and Nutrient Analysis Program.
What was also surprising about artichokes, Phillips said, is that although they are pale green in color, they have a high antioxidant content similar to foods that are generally recognized as high in antioxidants due to their rich coloring such as berries.
With health and nutrition issues high on the national agenda, growing awareness of the nutrition benefits of fruits and vegetables is likely to translate into a rise in consumption of these "super foods" in upcoming months. According to the Nielsen Company, sales of products carrying an antioxidant claim increased 22 percent over last year.
See Publisher's Page for Artichoke Tart Recipe This month.
For more information about the study, as well as artichoke recipes and tips for preparation, please visit www.oceanmist.com.
---
INTRODUCING ALOUETTE® RESERVE™
Blend of Cow and Goat Milk Creates
Exciting New Tastes in Super-Premium Cheeses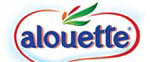 Alouette® Reserve™, the new premium cheese line made especially for today's sophisticated palate, combines a unique blend of cow and goat milk to create a new category of super-premium cheeses that appeal to today's more adventurous taste-leaders. Joining the mild, familiar taste of cow milk with the tangy and fresh flavor of goat milk, Alouette Reserve brings distinctive and exciting gourmet flavors to the kitchen with a line of four popular cheese varieties: Alouette Reserve Original Spreadable, Alouette Reserve Vidalia Onion Spreadable, Alouette Reserve Havarti and Alouette Reserve Baby Brie.
"We're excited to be the first to launch this unique blend, which creates a whole new category in premium specialty cheeses," said Christine Wiker, BC-USA, Inc. "We've seen the popularity of goat cheese increase by 52 percent in the past five years and we know that consumer tastes have become more adventurous. Continuing the Alouette standards for exceptional quality and flavor, Alouette Reserve brings consumers an expanded selection of elegant cheeses. Much like a fine wine, Alouette Reserve will appeal to consumers seeking rich, new tastes with flavor and flair."
According to Wiker, Alouette Reserve bridges consumers over from their trusted familiar flavors to a world of unique and sophisticated cheese experiences. From spreads to Havarti to Brie, Alouette Reserve brings together a varied and appealing cheese collection to be enjoyed with crackers and fruit or as the basis of gourmet recipes.
Alouette Reserve has united with Dave Lieberman, cookbook author and host of Food Network's Good Deal and Eat This and Web program Dave Does, to bring consumers "The Art of Entertaining," which features Lieberman's unique, approachable recipes and serving suggestions in an easy, take-away format wherever Alouette Reserve is sold. As an added bonus, when consumers purchase two varieties of Alouette Reserve, they can send in for a free copy of Lieberman's latest cookbook, Dave's Dinners: A Fresh Approach to Home-Cooked Meals, which is filled with distinctive recipes that are sure to bring something new to the table – be it a family dinner or a cocktail party with friends.
CLICK HERE for Pan-cooked Pork Chops with Alouette® Reserve™
Original Spreadable Cheese
---
Bake Me A Wish! Launches Operation Birthday Cake
Project Involves Sending Birthday Cakes to U.S. Soldiers Serving Overseas
Bakemeawish.com™, a national gourmet gift cake provider, has officially launched Operation Birthday Cake, recently featured on CNN's Anderson Cooper 360. This grassroots charitable campaign to send birthday cakes to U.S. soldiers overseas was borne of a conversation between Josh Kaye, president of Bakemeawish.com, and a soldier's wife who wanted her husband to experience a true birthday celebration away from home.
U.S. soldiers serving overseas don't have the luxury of celebrating their birthday for a variety of reasons. There isn't time, it's not a priority, and they are focused on taking care of others instead of themselves. Kaye began sending birthday cakes to the troops overseas because he wanted them to still have that experience, to still feel remembered and special, despite their difficult circumstances.
"The response of heartfelt gratitude from the families who have received cakes has been overwhelming, and it just felt right to keep going in this direction," observed Kaye. "What began as helping one soldier's wife has now transformed into a formal program that is helping more and more soldiers each day. People can now purchase birthday cakes for soldiers, suggest a soldier with an impending birthday, or donate to the program. My goal is for as many U.S. soldiers as possible to receive cakes on their birthdays, regardless of where they are serving."
Donations help support the Operation Birthday Cake campaign. A gourmet birthday cake costs approximately $75.00 to send to a soldier serving overseas. Currently, Bakemeawish.com is seeking to recruit program sponsors to help defray some of the costs. Please visit Bakemeawish.com to learn more about how to support Operation Birthday Cake.
About Bake Me A Wish!
stablished in 2004, Bakemeawish.com™ is a national gourmet special occasion gift cake provider that presents a unique way to send gourmet birthday and special occasion cakes to family, friends, clients and employees. Cakes are made with only the finest, freshest ingredients by an award-winning family-run New York bakery. All cakes are packaged in a customized box with a personalized note. On-time delivery is guaranteed, and gift cards are available.
Bakemeawish.com has been featured by The Ellen DeGeneres Show, Anderson Cooper 360, Entrepreneur, Traditional Home Magazine, Forbes.com, GMA.com (Good Morning America), Country Home, Tribune Media Services, Newsday's Parents & Children, USA Today Magazine, The Washington Times, WAGA-TV "Good Day Atlanta" and Daily Candy.
Corporate loyalty programs are offered by Bakemeawish.com for organizations to reward customers or employees with gourmet cake gifts. This reinforces and improves their brand image, employee morale and customer relationships. World-class Atlantic City and Las Vegas casinos such as Borgata, Treasure Island, New York-New York and Luxor Casinos, and MGM / Mirage Corporate properties are only a few of the companies that participate in this corporate loyalty program.
Contact Jenny Corsey at The Spizman Agency (jenny@spizmanagency.com or 770.953.2040) for a press kit and product sample or to interview Josh Kaye, president of Bakemeawish.com about Operation Birthday Cake.
---
Chef Kim Müller Brings Slow Food Philosophy To the Galisteo Inn's La Mancha Restaurant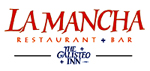 Ancient groves of cottonwood trees sidle up to the banks of the Galisteo River, which spills out into a large juniper-dotted basin at the feet of the turquoise mines in New Mexico's Ortiz Mountains. Nestled among the cottonwoods is the rambling, adobe-walled Galisteo Inn, home to La Mancha Restaurant and Kim Müller, the restaurant's new chef.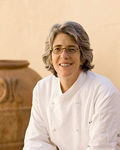 Müller, who hails from Santa Fe's award-winning Compound, has a history with food that began when she supported herself with cooking as a college student and later progressed to work with famed Los Angeles chefs and restaurateurs Mary Sue Milliken and Susan Feniger. Now, she applies her devotion to the much-acclaimed Slow Food International, a non-profit organization founded in 1989 to preserve locally grown food and food traditions, to La Mancha's freshly revamped menu.
"Food is still a very big part of life in many parts Europe - people live to eat in France, Italy and Spain, while here in the United States, people eat to live," said Müller. "The Slow Food movement has become an international group, with about 10,000 members in the U.S. and 60,000 worldwide, with big initiatives undertaken to protect and preserve native food traditions and certain foods disappearing because of globalization."
With menu items that include Native American-harvested wild rice, locally raised lamb and chicken, and vegetables and herbs from local farmers, as well as those grown in the garden Müller is planning on site, La Mancha's uncomplicated yet sophisticated, wholesome dishes bring back an appreciation for food the way it used to be.
"I'm trying to keep the menu seasonally based while staying within the themes of Mexican and Southwestern flavors," said Müller. "I don't like stuffy food. The menu is very straightforward. Halibut is in season right now; we added a spicy salsa verde which is a nice puree of pumpkin seed, cilantro, parsley and chile. I love clean, simple dishes."
Galisteo residents frequent the Galisteo Inn's La Mancha, the only restaurant in town. However, Santa Feans and long-distance travelers alike enjoy the 305-year building's architecture and frontier décor, as well as the restaurant's excellent fare.
"I've met a lot of people from the village," Müller said. "Everybody knows everybody here. It's an artistic, close-knit community that wants somewhere to eat - they are almost 25 miles from downtown Santa Fe. They are happy to have somewhere to go where they'll be treated well and get nice food without an overblown menu."
Selected by Bon Appetit Magazine as one of the country's top ten culinary destinations, the Galisteo Inn's La Mancha Restaurant has also enjoyed the limelight in Concierge.com's list of the country's best country inns and hotels.
"I would never work anywhere where I don't like the food, that's my philosophy," Müller said. "At a certain point in your career there's only one job for you. That's why I'm at La Mancha."


http://www.galisteoinn.com
---
KARISMA BRINGS VEGAS TO THE TABLE
Resident & Guest Chefs Spice Up Culinary Events in Cancun
(MIAMI, April 24, 2007)— Known for its gourmet cuisine, award-winning chefs and interactive culinary tradition, Karisma Hotels is the place to be during "Rendez-Vous De Francia," a week of French-inspired culinary events in Cancun from June 19 - 26, 2007. In addition to showcasing the talent of its own resident chefs at Azul Blue Hotel + Spa and El Dorado Royale, A Spa Resort, Karisma has invited three of Las Vegas' most cutting-edge French chefs into its kitchens. Guests staying at Azul Blue and El Dorado Royale will be treated to special events including interactive cooking shows and classes; demonstrations at Fuentes, El Dorado's culinary theater; as well as specialized menus and cocktail parties.
El Dorado Royale will host Chefs Stephane Chevet (executive chef at award-winning Japanese restaurant, Shibuya) and Jean Jacques Granet (assistant executive pastry chef for MGM Grand). For the first time ever, Chef Stephane will share Shibuya restaurant's recipes with El Dorado Royale chefs Michel Mustiere and Christopher Belou to create the specialized signature dinner "Shibuya at Kampai."
At Azul Blue, Chefs Heiner Gellenberg and Jonatan Gomez Luna Torres will team up with Chef Eric Damidot (executive chef of Paris and Bally's Hotel & Casino) to host an authentic Mexican dinner party where guests will have a chance to meet and interact with the chefs. Chef Jonatan will showcase his flavor-infused foams, which is part of Azul Blue's experimental cuisine. As protégé of famed El Bulli founder, Ferran Adria, Chef Jonatan learned that by infusing dairy products under extreme pressure with non-dairy products, he could create foams that retain the flavor of the essential ingredient, such as his deconstructed olive foam. Chef Heiner will demonstrate his signature style of combining unexpected ingredients—such as grilled chicken with a banana and watermelon relish—into edible masterpieces.
"While every week at Karisma is a 'culinary week,' the dishes created for these special events will be a gourmet journey for our guests," said Jeroen Hanlo, Vice President of Food & Beverage for Karisma. "A culinary collaboration between chefs of this caliber means every plate will reflect the energy of Las Vegas the flavor precision of Karisma."
El Dorado Royale, A Spa Resort in Punta Brava, is a four-diamond, adults-only resort with seven Gourmet-Inclusive restaurants and 13 bars and lounges. Azul Blue Hotel + Spa in Tulum is a luxury boutique property, recently named to the 2007 Condé Nast Traveler "Hot List." With its dedicated butler service, Gourmet-Inclusive philosophy and the most complete spa on the Riviera Maya, Azul Blue lives up to its reputation as the world's first 100% stress-free luxury hotel.