Culinary Coup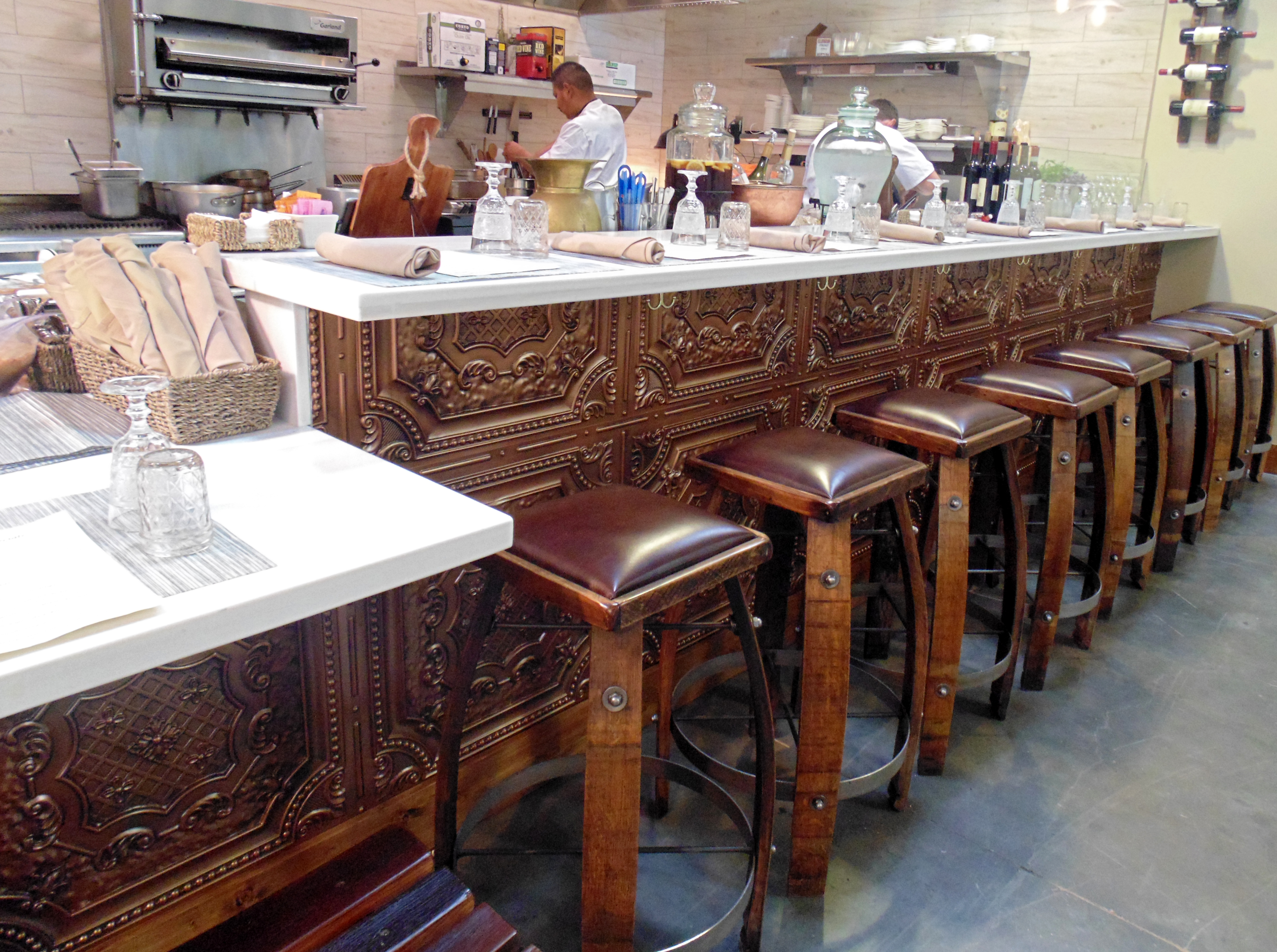 THE PASTA SHOPPE ... See it, Eat it, Love it!
Many of us remember fondly standing by our mother in the kitchen watching her prepare family favorites for dinner. This is actually how most people have learned to cook, and learned how to appreciate good food. I have recorded the words of countless great chefs over the years who said they learned to cook in their mother's kitchen as small children, including French-American award winning chef Daniel Boulud.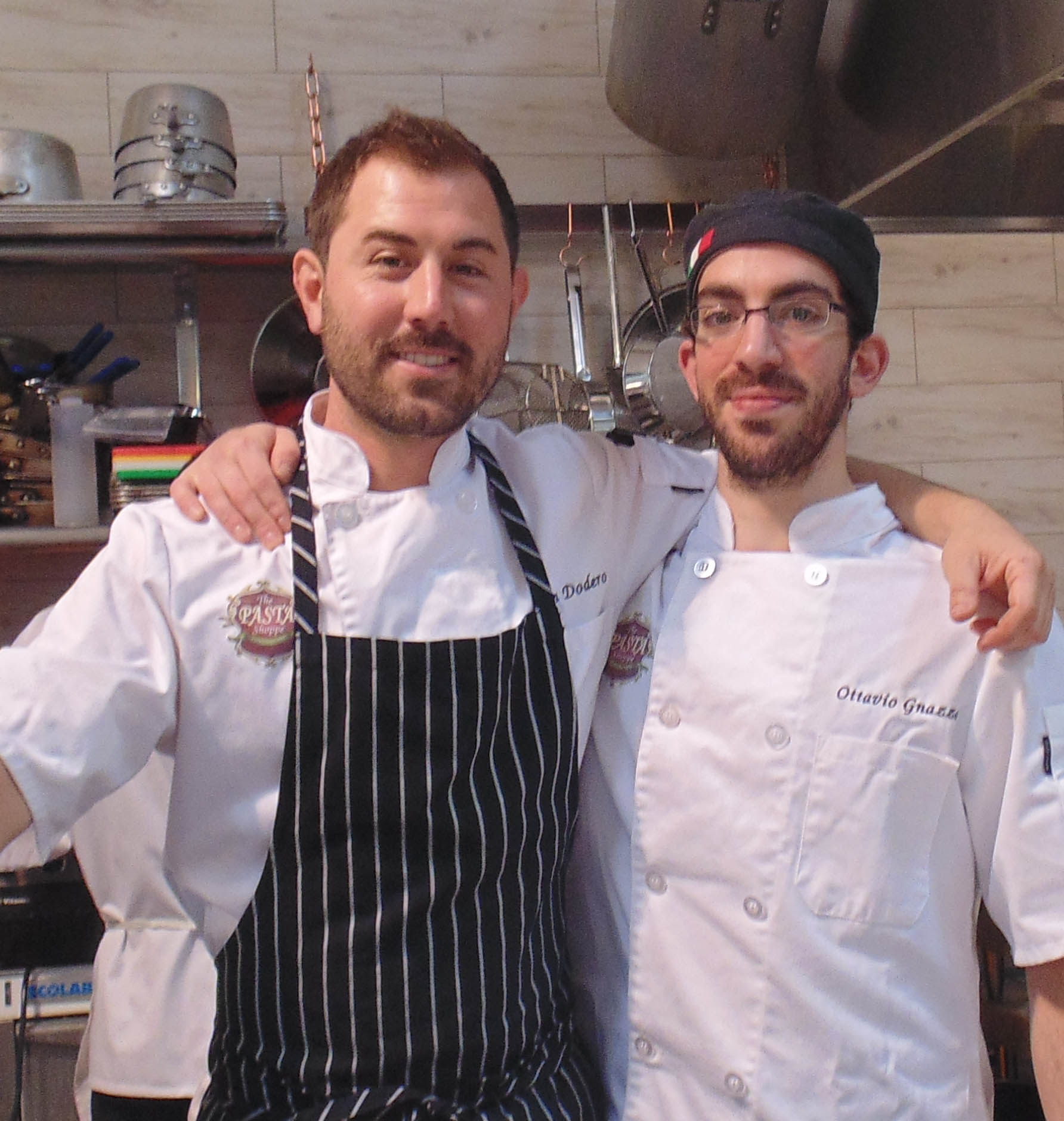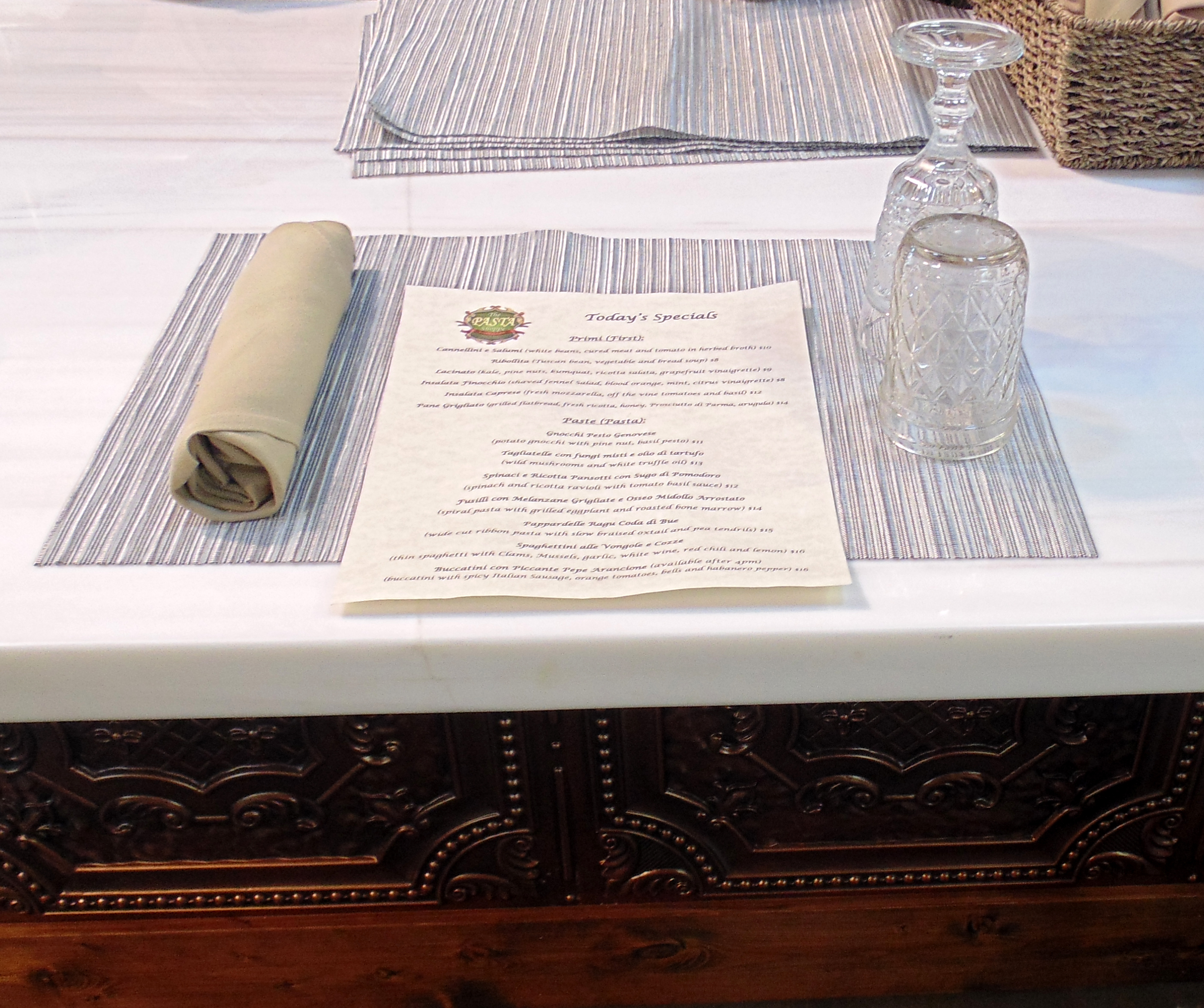 Well, get ready for some de je vous if you're planning a visit to The Pasta Shoppe in the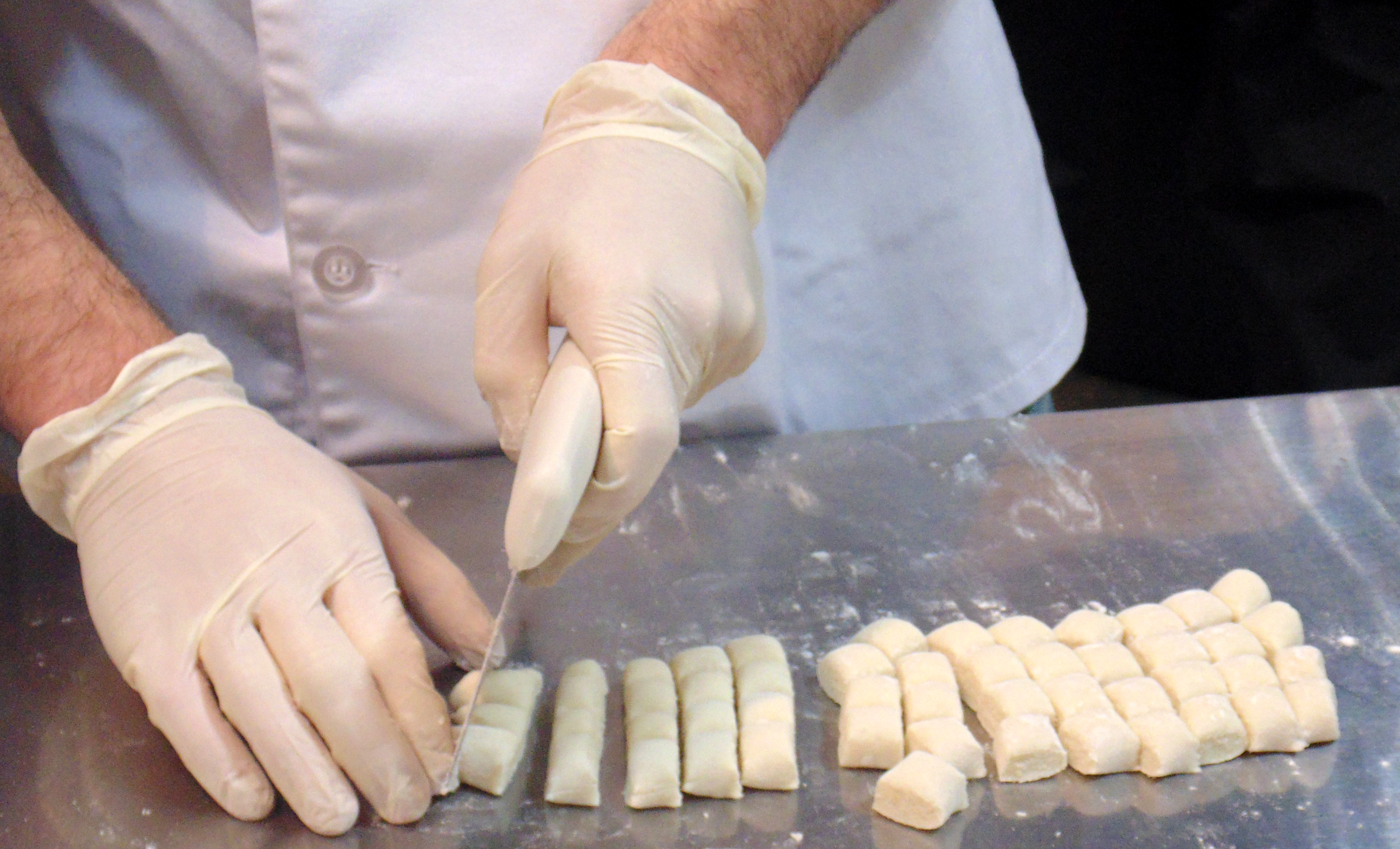 newly opened Santa Barbara Public Market. You will find yourself straining to see Pasta Chef Ottavio Gnazzo making the pasta, and Head Chef Brian Dodero whipping up magical dishes like Pappardello Ragu Coda di Bue or purple potato gnocchi covered with lavender lemon butter sauce with shallots as your appétit sours with eager anticipation.
We all learned from the sushi wave that hit the US over twenty years ago that everyone enjoys watching their dinner being prepared before their eyes by talented chefs, and quickly realized how much better it seemed to taste when it finally was set down before us due to the amazing visual tease. The experience at this delightful Italian Pasta Shoppe in Santa Barbara is no exception.
The pasta chef Ottavio Gnazzo studied his craft in Milano, Italy and he grew up in an Italian restaurant family from New York, learning his craft from his dad who immigrated from Milan as a young man and has owned a successful Italian restaurant in New York for many years.  According to Gnazzo "people stop and watch me making pasta, and have so many questions on how to make their favorites. It is very rewarding."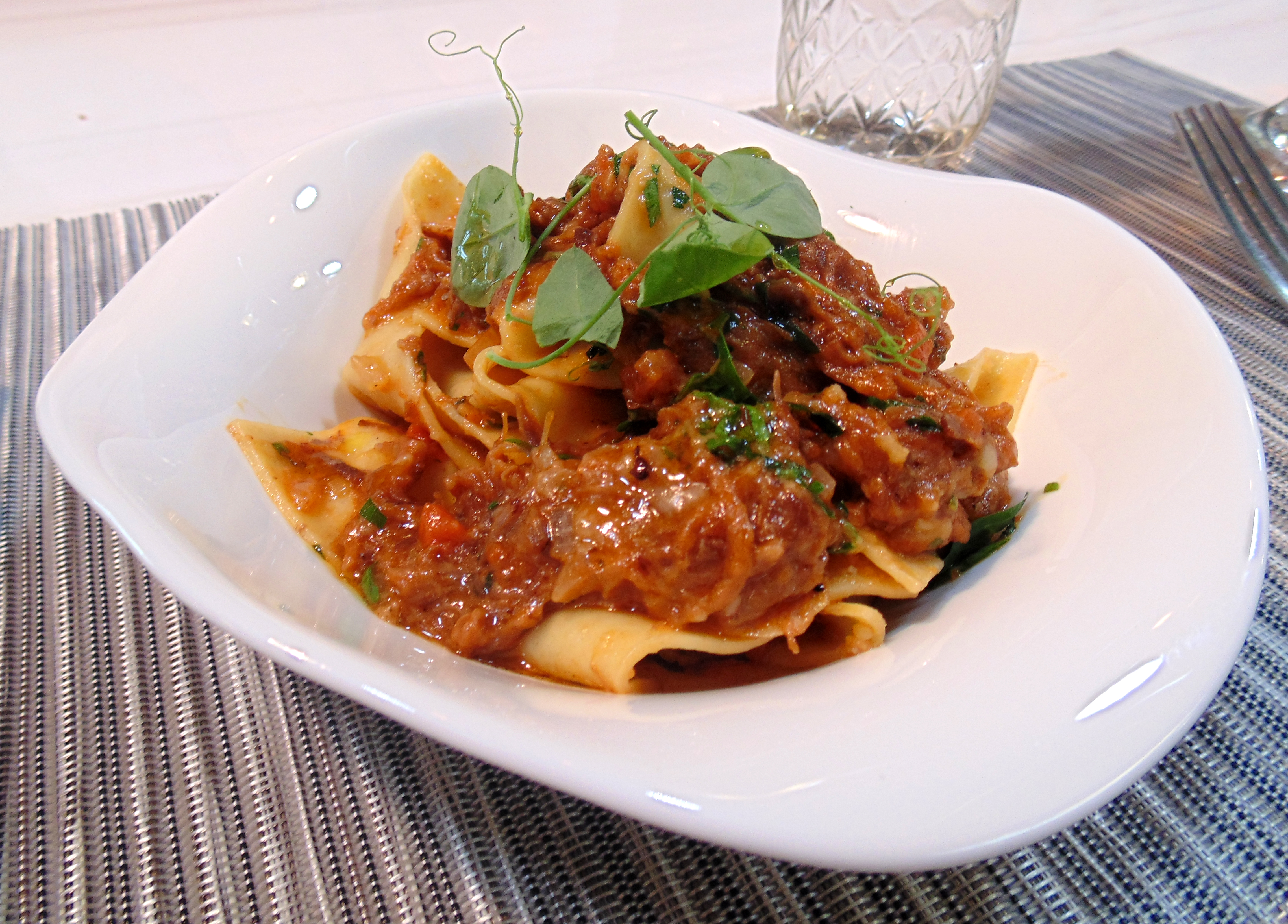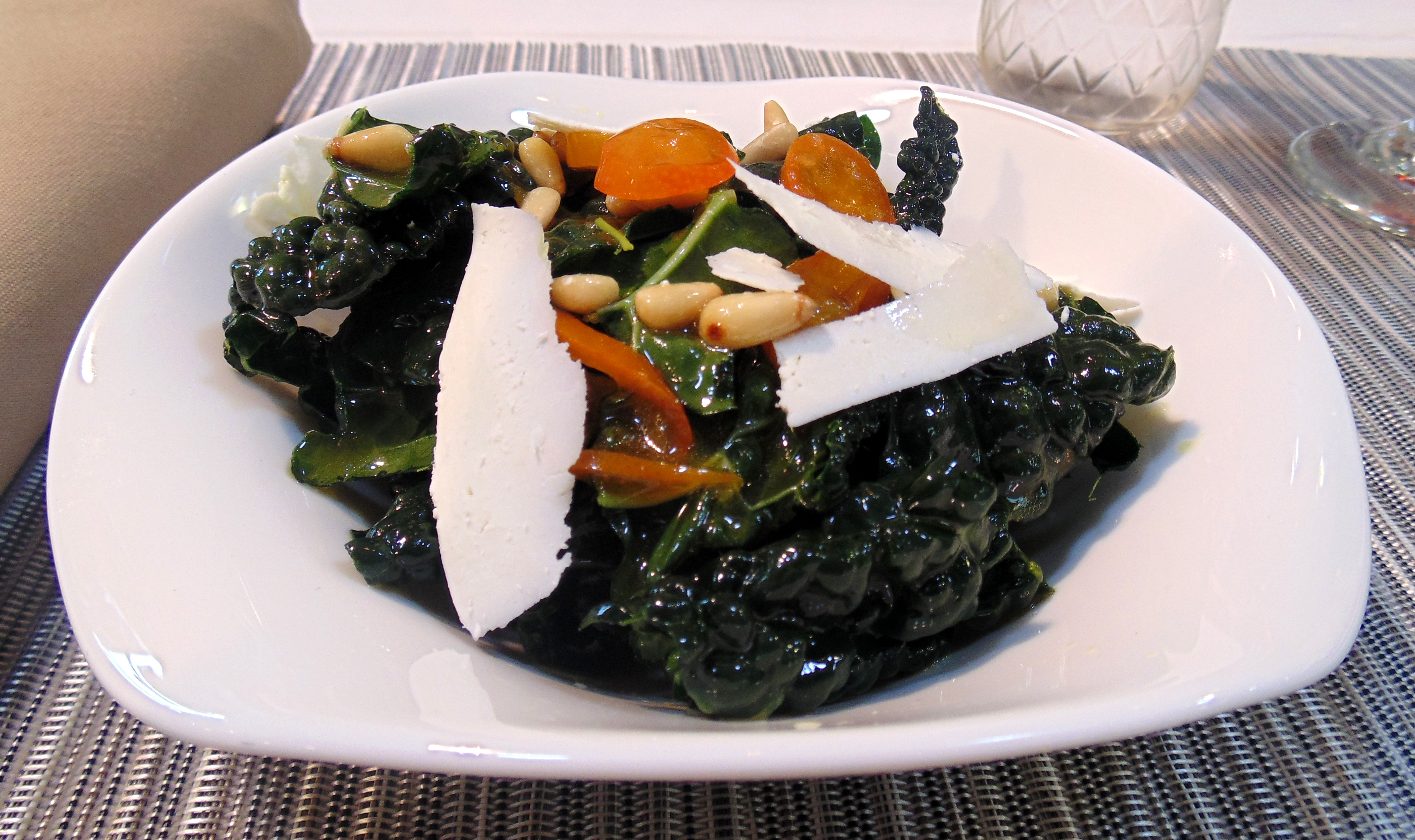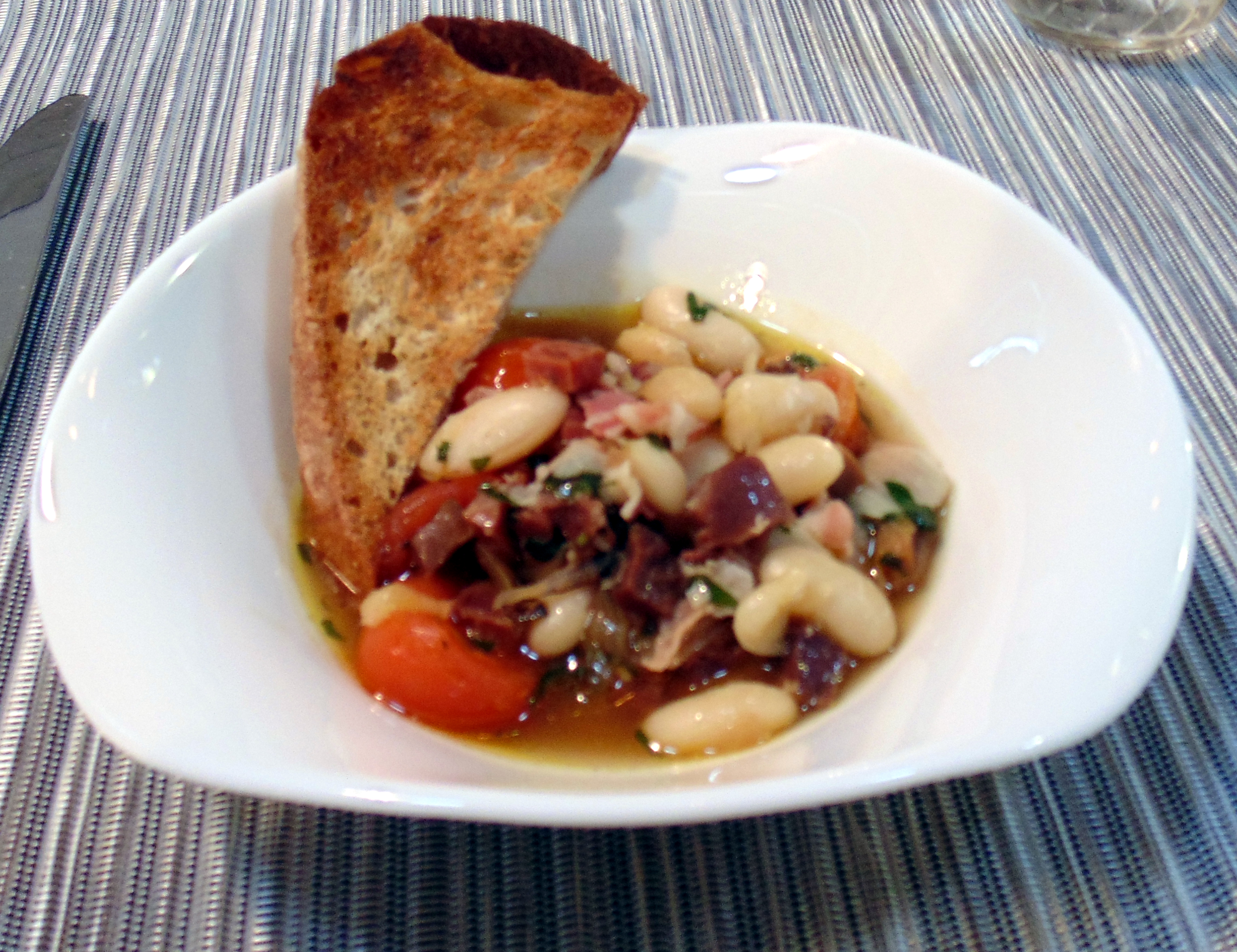 Head Chef Brian Dodero has a strong history working in some wonderful restaurant kitchens, including The Four Seasons Biltmore in Santa Barbara. Chef Dodero loves shopping at the local Farmer's Market to purchase items he uses in the preparation of his Italian dishes. His sense for combining flavors to create new dishes is really flawless. The 'bar with a view' counter set up makes it easy for patrons to watch, ask the chef questions, and just get to know more about the art of creative Italian cuisine.
The star of the primi menu is the Lacinato (kale, pine nuts, kumquat and ricotta slata, with grapefruit vinaigrette). This is an outstanding prelude to the Cannellini e Safumi (white beans, cured meat and tomato in herbed broth), or any one of the exceptional pasta dishes on the menu. I am hoping to return soon for dinner to try the spaghetti with clams, mussels, garlic, white wine, red chili and lemon; for certain it will be outstanding!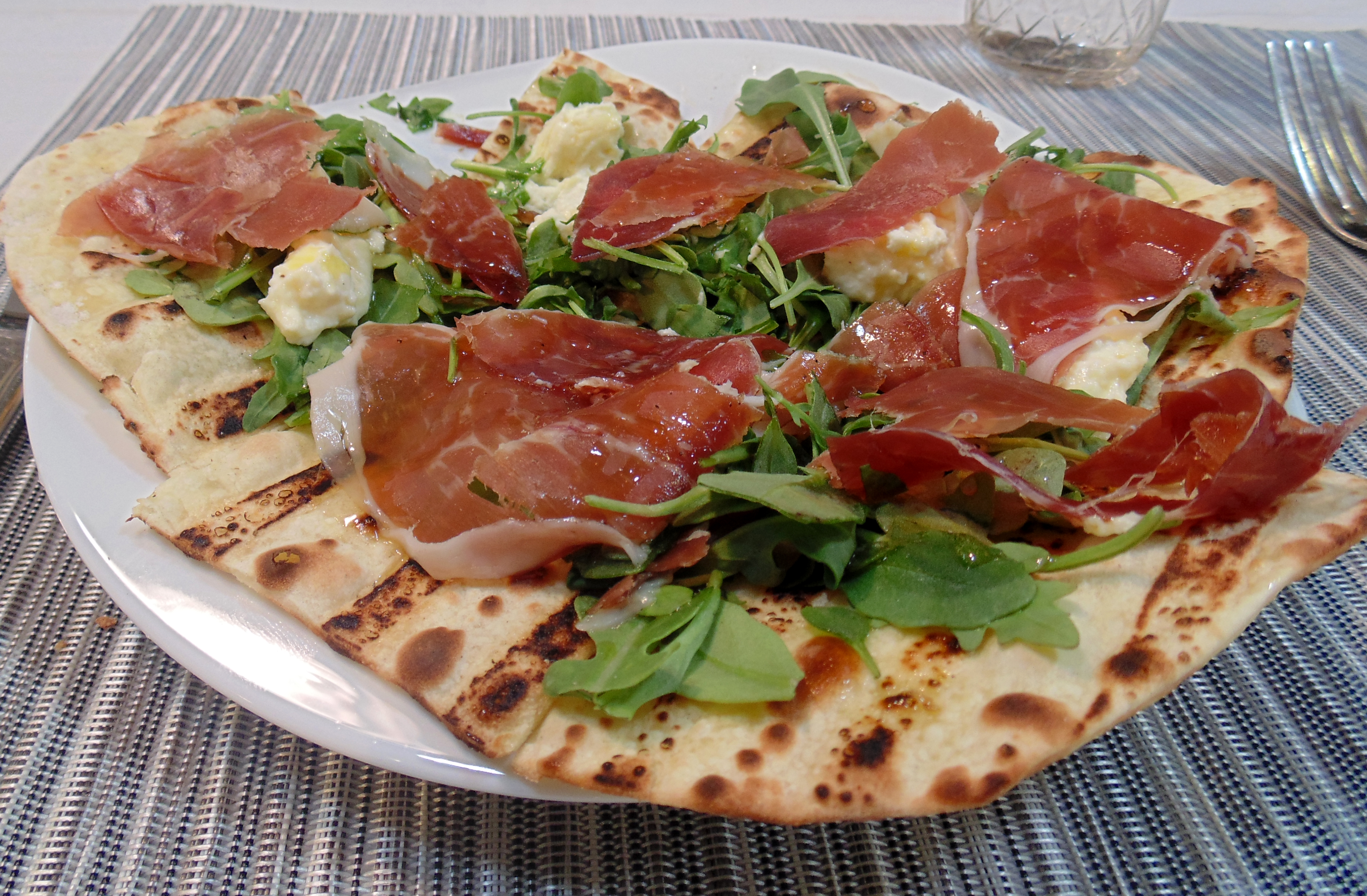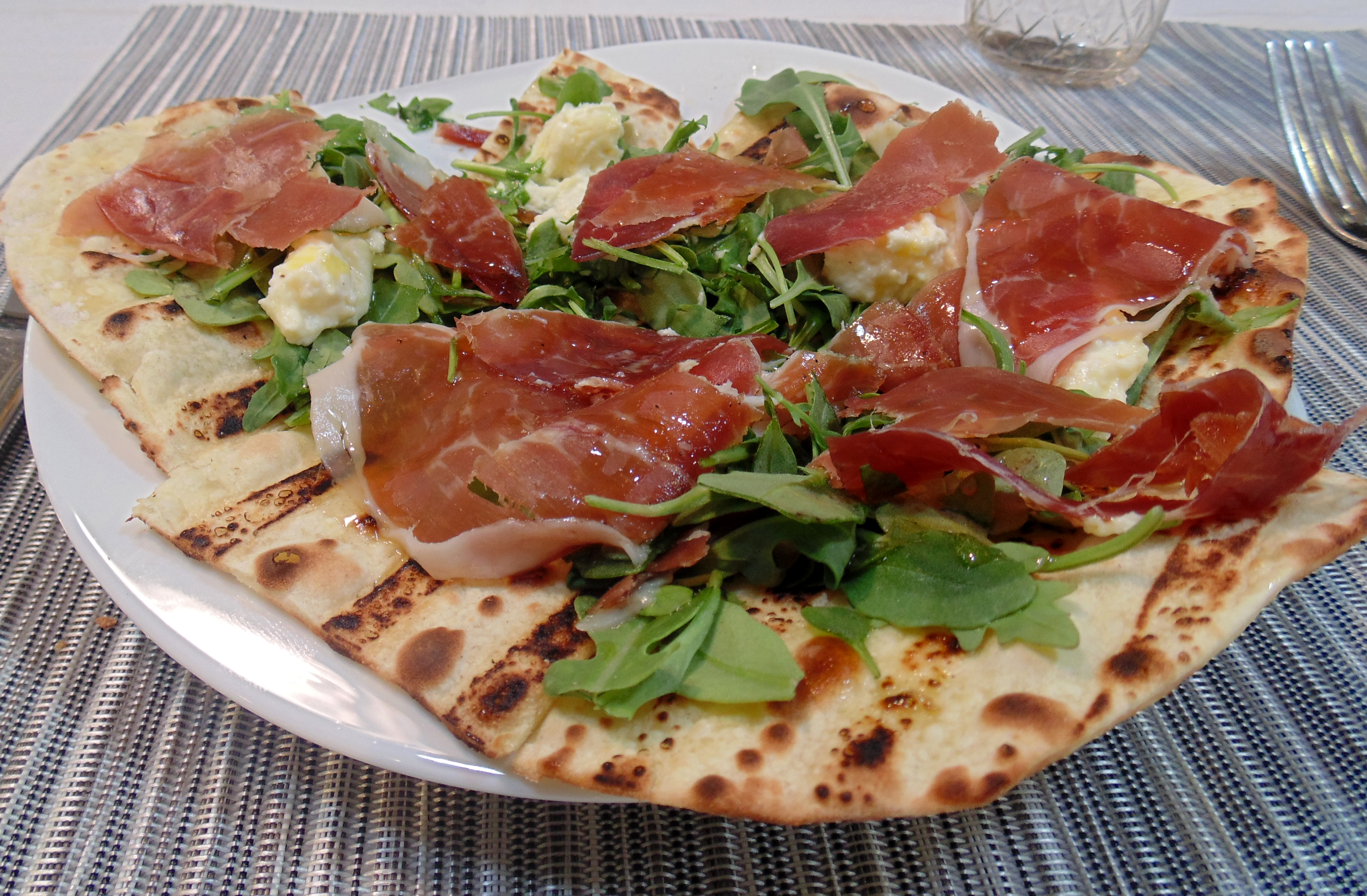 Imported Italian wines are perfect for paring with these dishes. Manager Michelle Quinn and owner Diane Harding put great effort in selecting just the right wines to compliment their menu. They include white (Carletto "Ricco", Veneto – Castello della Sala "Bramito" Chardonnay, Umbria  & Campogrande, "Orvieto", Umbria), red wines include (Pipoli Anglianico, Basificata – Villa Antinori, Toscana & Sabazio di Montepulciano) as well as three nice Spumante wines (Lamarca Prosecco Split – Prosecco "Mionetto", Veneto – Brut Rose, Col de "Salici, Piave). They serve Bellini's and a Mimosa as well as La Rossa Moretti or Oro di Milano Doppio Malto beer. They are all great with the Pane Grigliato (grilled flat bread).
There is a quote from the late Italian Film Maker/Director Federico Fellini on the back of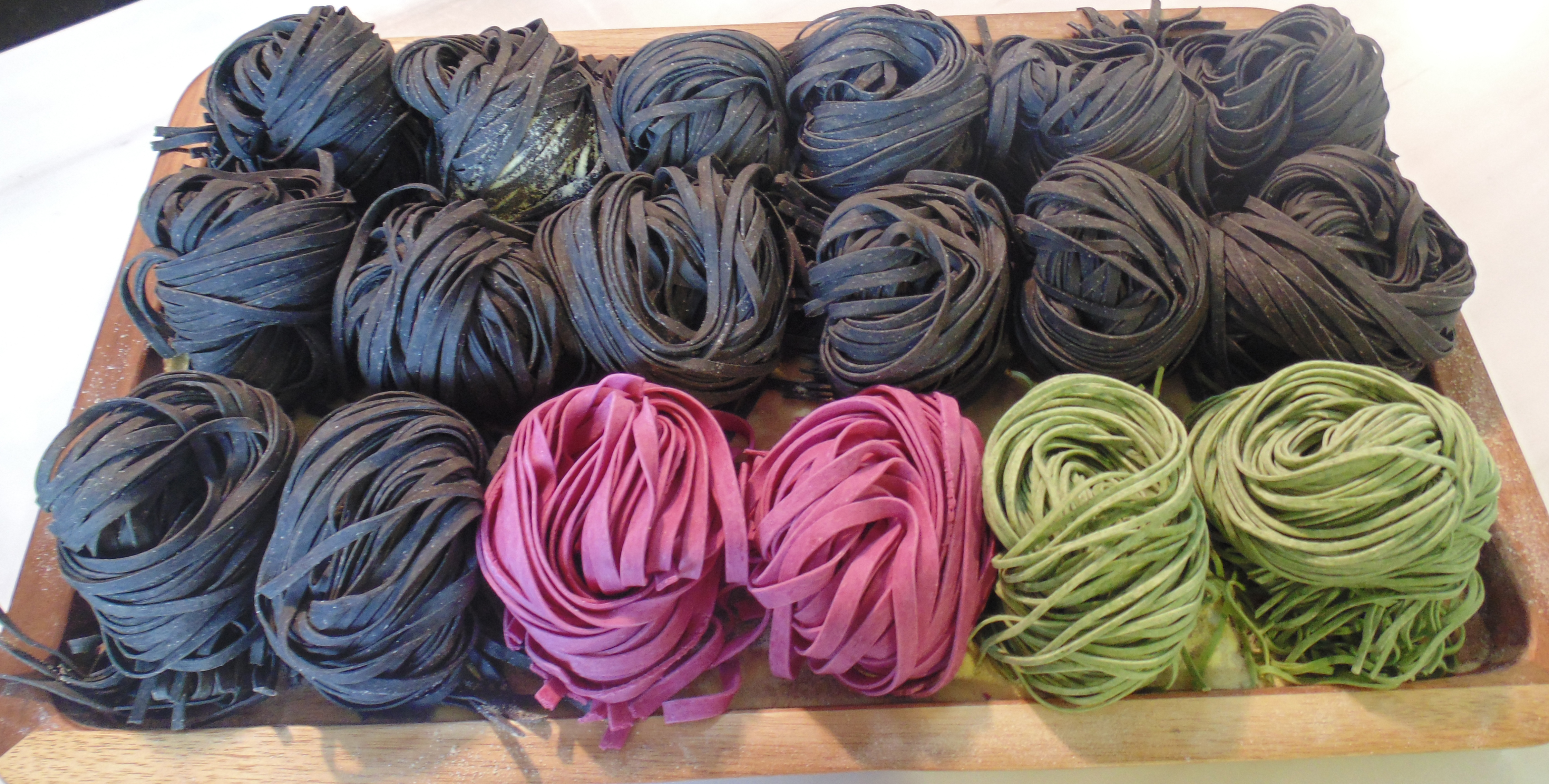 Diane Harding's card that says "Life is a combination of Magic and Pasta," and this icon of the Italian film industry was renowned throughout the world for his full appreciation of la dolce vita. I recommend you treat yourself to a little of the sweetness of life soon and have lunch or dinner with The Pasta Shoppe team in the Santa Barbara Public Market. Their 'to go' case is filled with amazing squid, carrot, spinach and beet pasta, along with sauces and Italian breads to take home and share with your loved ones. Salute! BC
The Paste Shoppe * Santa Barbara Public Market * 38 W. Victoria Street
Santa Barbara, CA 93101 * (805)770-3668 * www.thepadsdtashoppellc.com
_____________________________________________________________________
Epicurean Adventure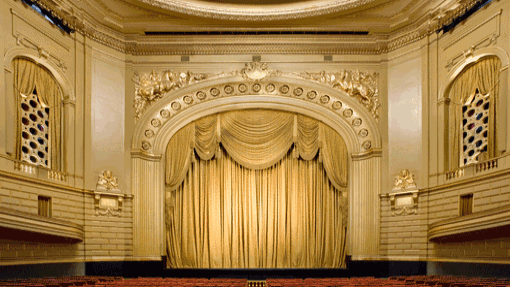 PATINA GROUP

 

SUMMER OPERA JUNE 3 - JULY 13

Summer season of the San Francisco Opera presents

a world premiere and two classics.

 

 

SHOWBOAT

 

With music by Jerome Kern and the Book & Lyrics by Oscar Hammerstein will feature cuisine of the American South as experienced by riverboat travelers of years past.

 

Pan Fried Delta Catfish spicy cayenne remoulade

Petaluma Chicken Jambalaya smoked andouille sausage,

creole rice

Slow Braised Mustard and Collard Greens

 

LA TRAVIATA

 

One of the most popular operas of all time, La Traviata, with music by Giuseppe Verdi will once again grace our stage. Set in Paris and sung in Italian we will be featuring a range of great culinary delights from Parisian Bistro fare to the sun drenched hills of Italy.

Whole Roast Entrecote of Angus Beef Bordelaise

Seared Local Rock Cod spinach crema, Calabrian chile salsa

 MADAME BUTTERFLY

 

Giacomo Puccini's Madame Butterfly will return to the

San Francisco Opera with a new bold production by Jun Kaneko.

Despair, betrayal and sacrifice all culminate in this brilliant re-telling lead by Opera Diva Patricia Racette as Madame Butterfly.

We will be highlighting summer fresh Asian cuisine to include:

 

Japanese Braised Beef Curry

Crisp Chicken Katsu Cutlet tonkatsu sauce, sunomono

Buckwheat Soba Noodles shiitake mushrooms, edamame

 

      War Memorial Opera House

__________________________________________________________________

Restaurant News

WOOD RANCH VENTURA .  .  .

DOWN HOME HOSPITALITY

& MEMORABLE BBQ
With a collection of venues throughout California and the US, Wood Ranch has become a household name when it comes to great BBQ and grilled delights top enjoy in a comfortable atmosphere where service really matters.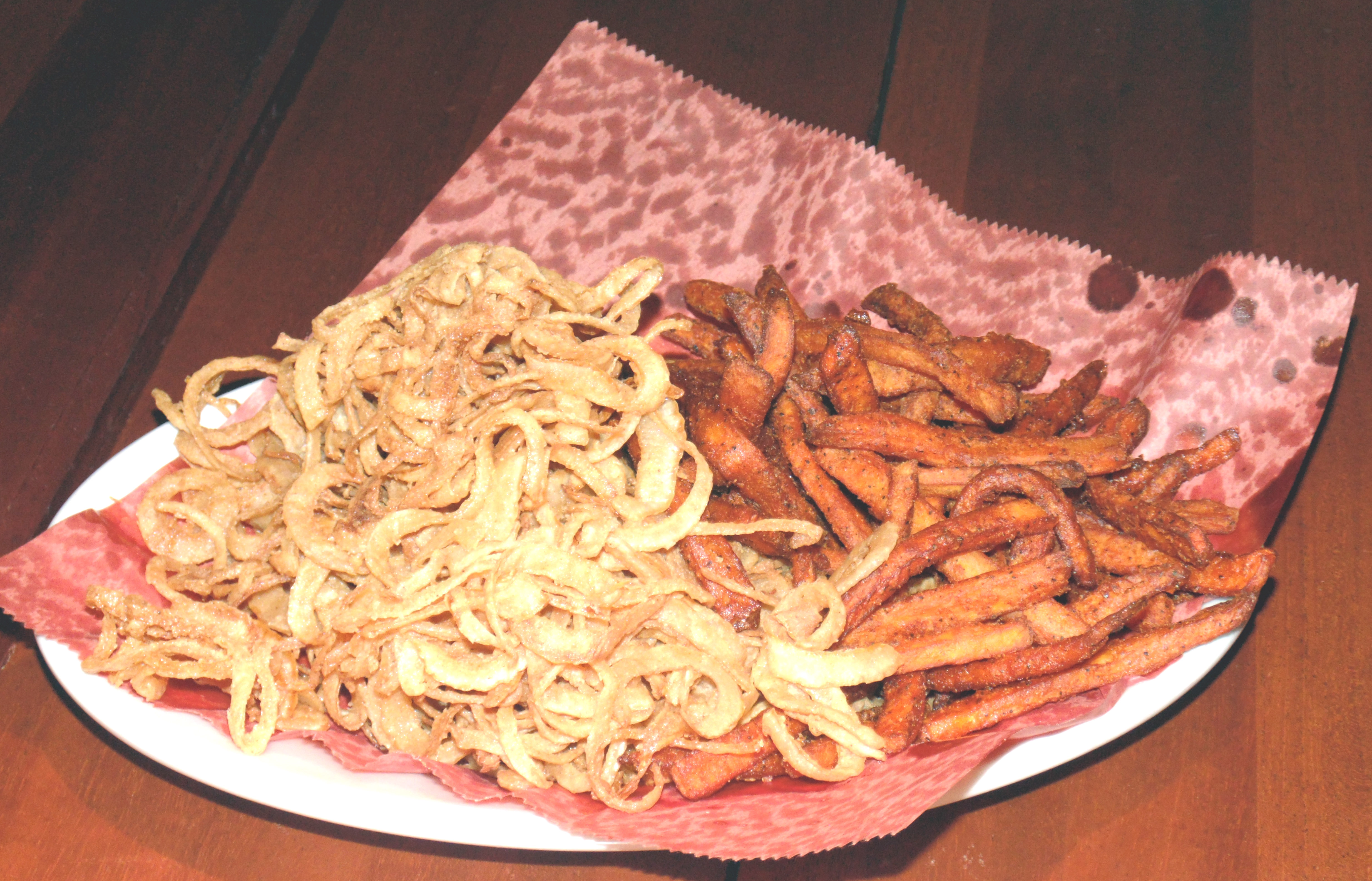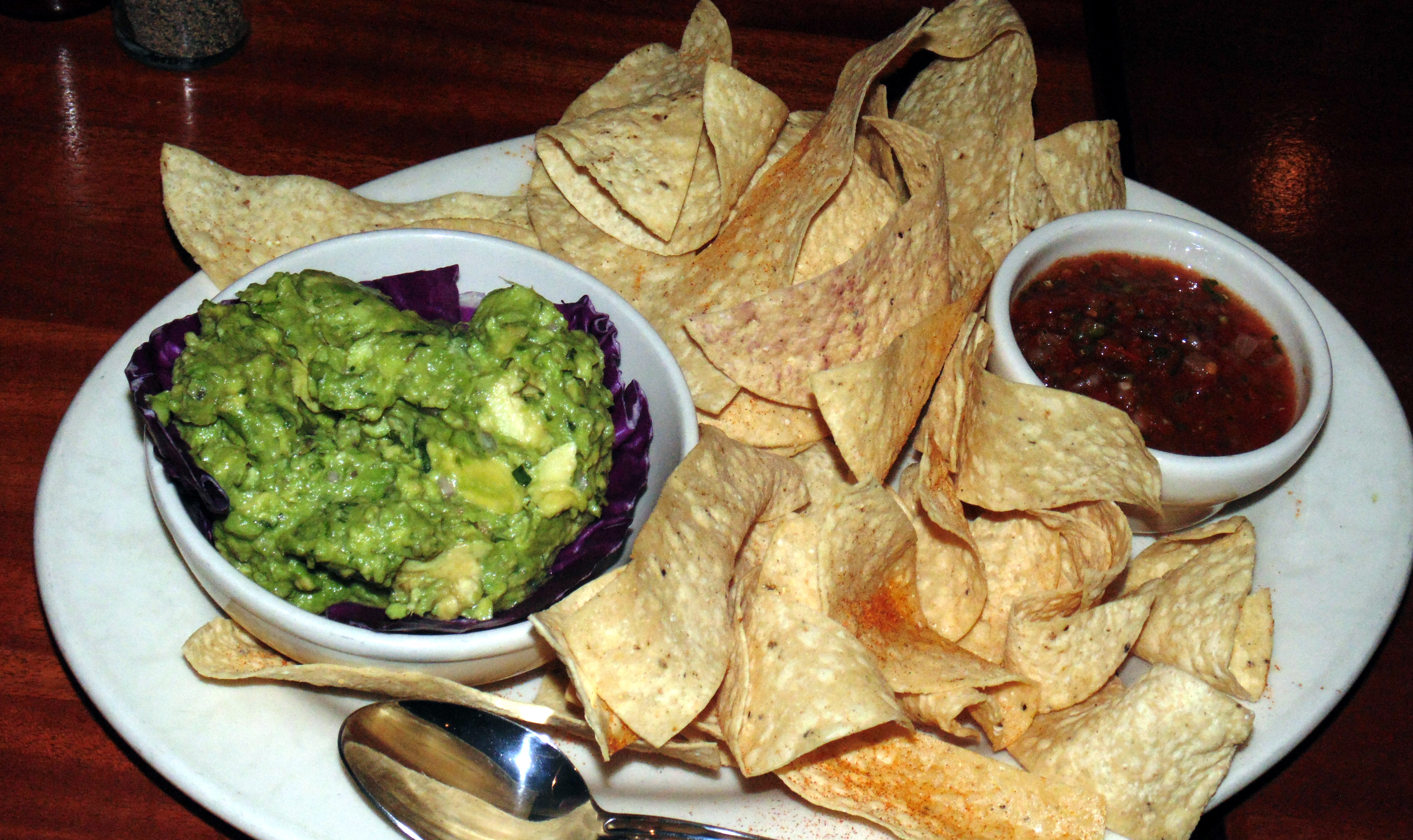 Wood Ranch is an ideal place for family dinners or business meetings, and offers something to appeal to every taste. Their menu "The Food That Makes America Great!" is award winning, high quality and includes plates such as baby back pork ribs, certified Angus beef steaks, prime rib, shrimp, burgers, USDA choice tri tip roasts, fresh fish and chicken, with pasta. The salads and appetizers are full sized and delicious, and the sinful ending desserts are almost a meal on their own. The keylime Tart is a perfect dessert for two.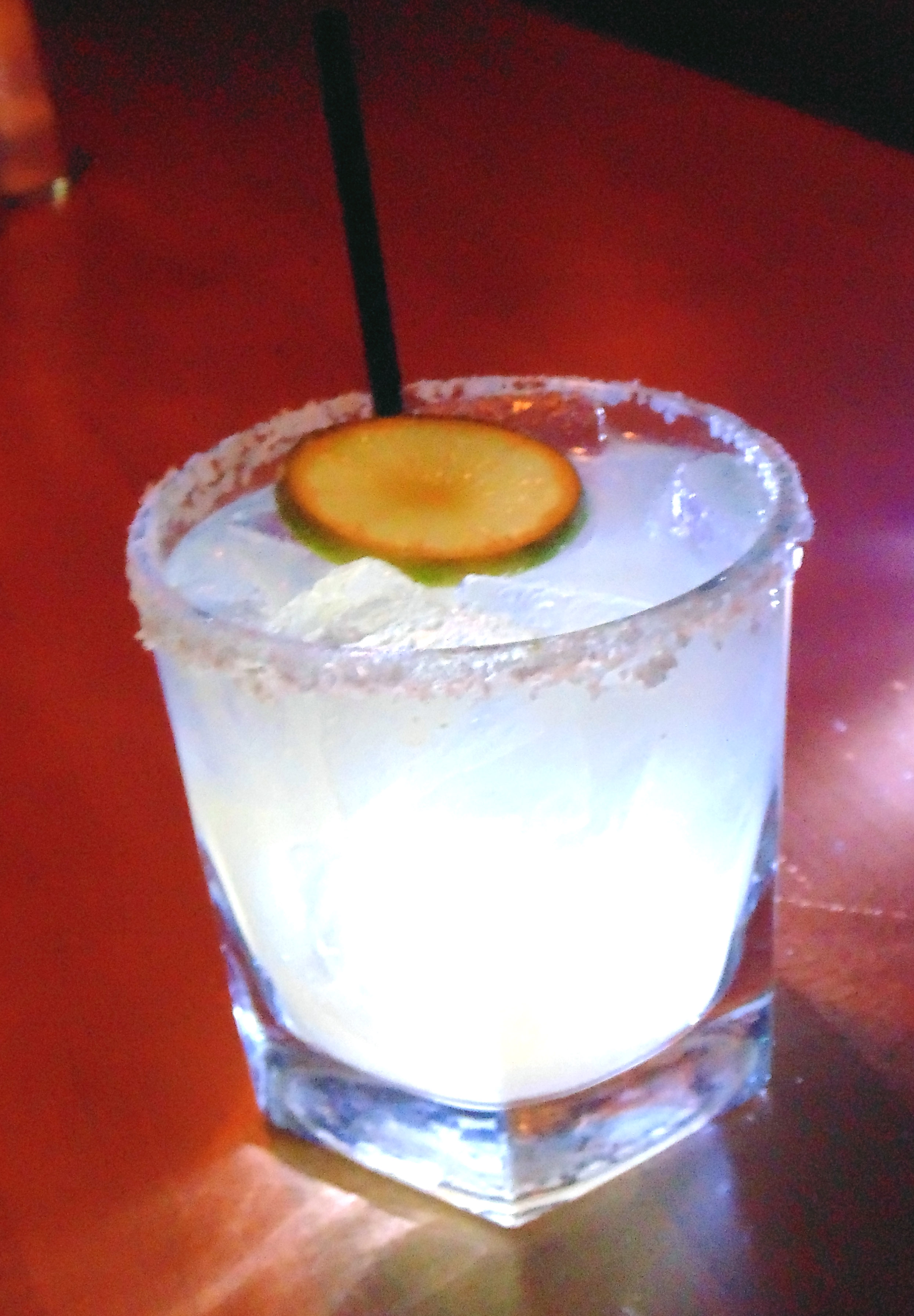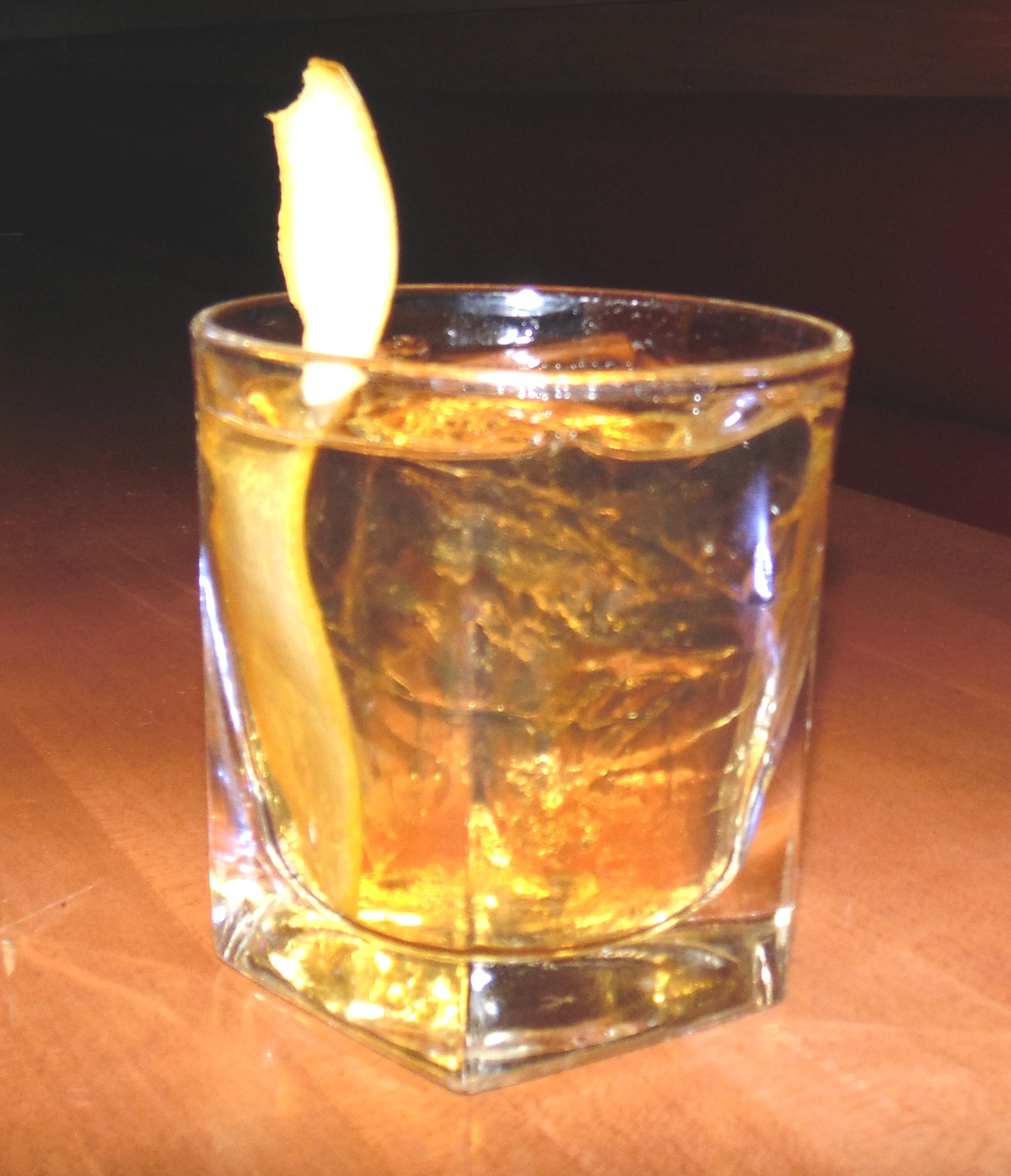 The restaurant bar group recently designed a new line of great tasting cocktails, and they offer all the full bar favorites guests enjoy before or with dinner. The guacamole and margarita is a great win-win before dinner. They have nice wine selections and great coffee for java lovers. Wood Ranch offers a happy hour Monday through Friday from 3:00 – 6:00 p.m.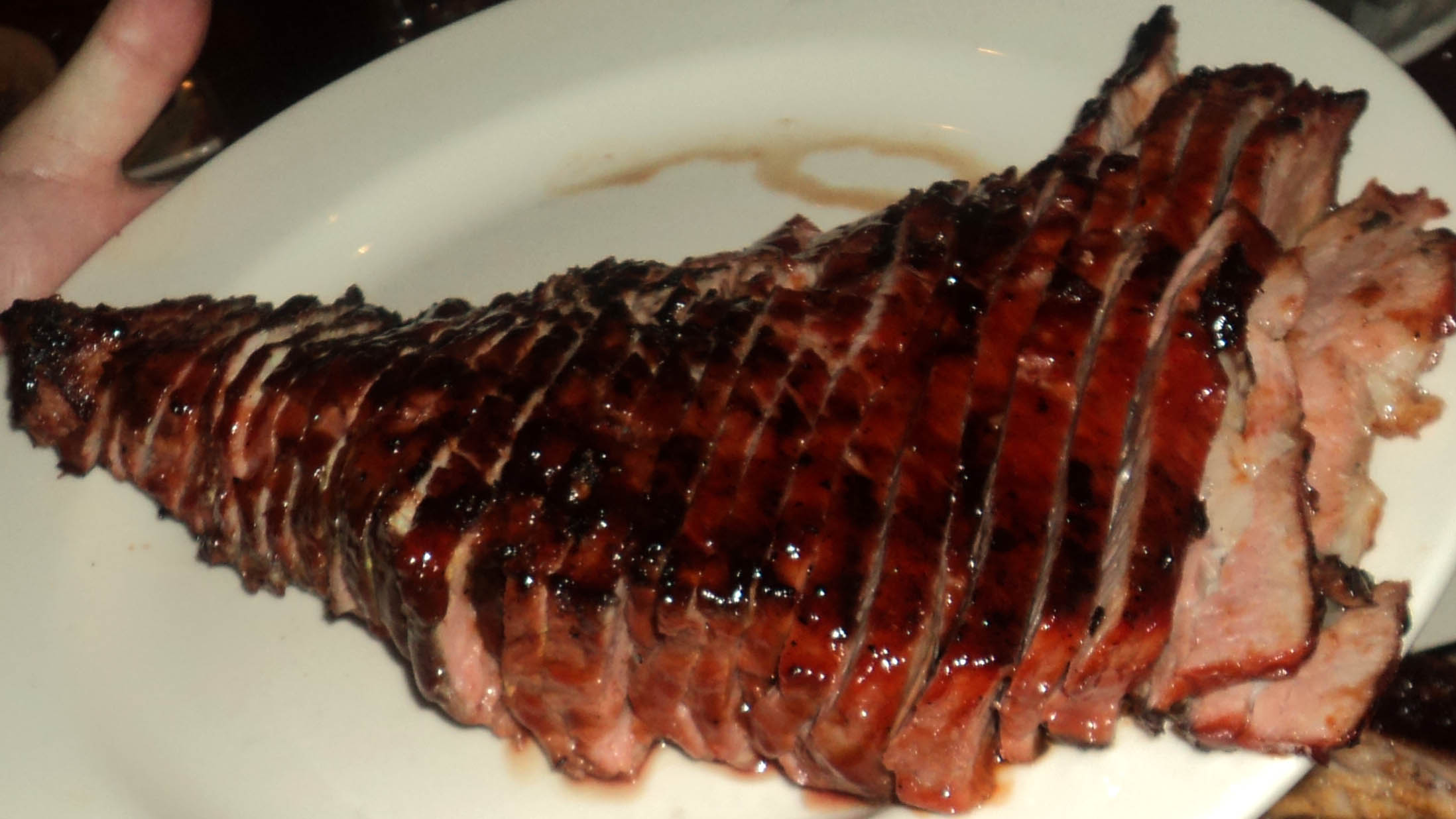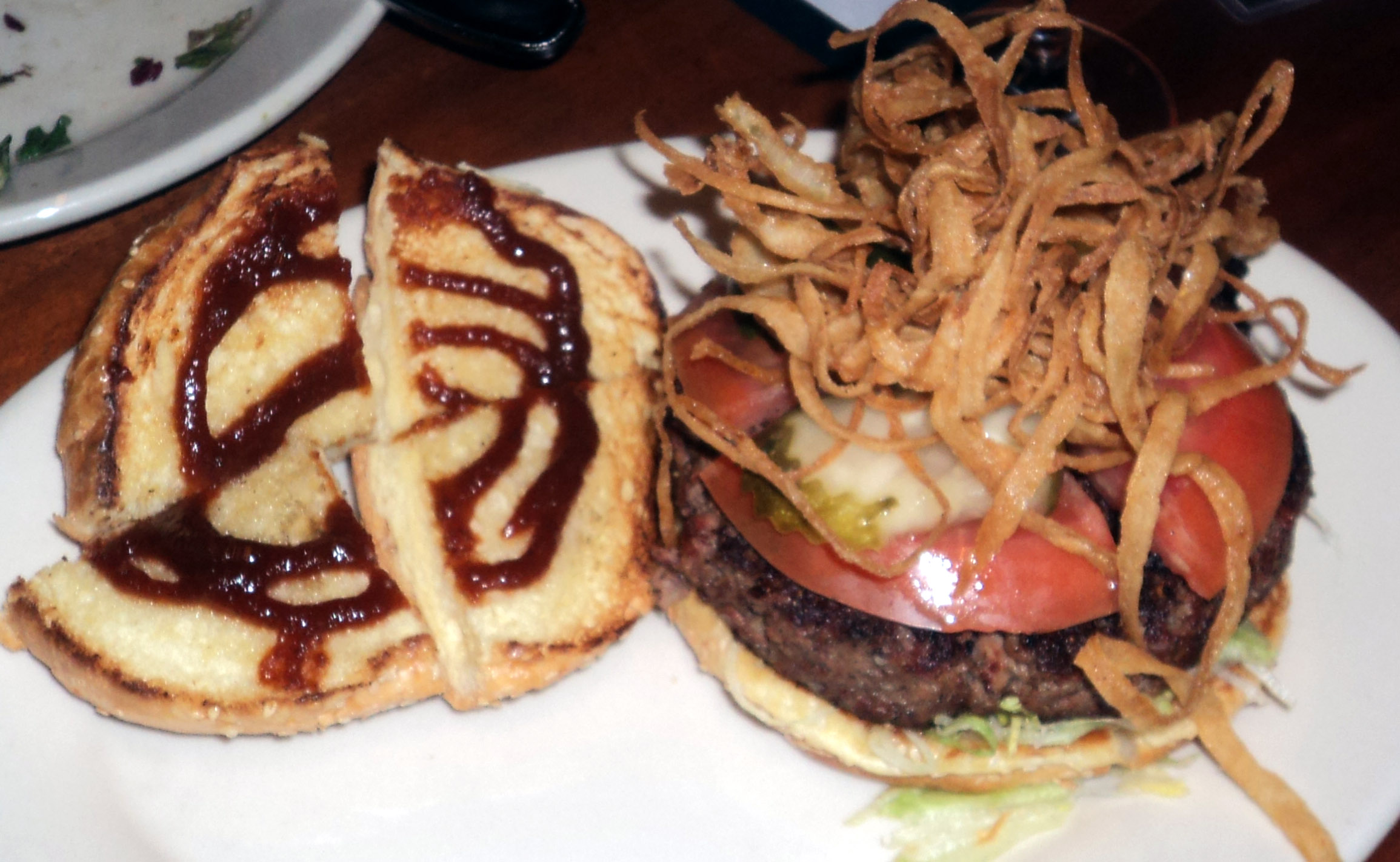 BBQ items are prepared with their unique two-step cooking process in state-of-the-art smokers. Baby back ribs are slow roasted overnight and then grilled with their signature sauce over mesquite fire. This food was described by restaurant critic Merrill Schindler of KABC Radio as "Ecstasy" food.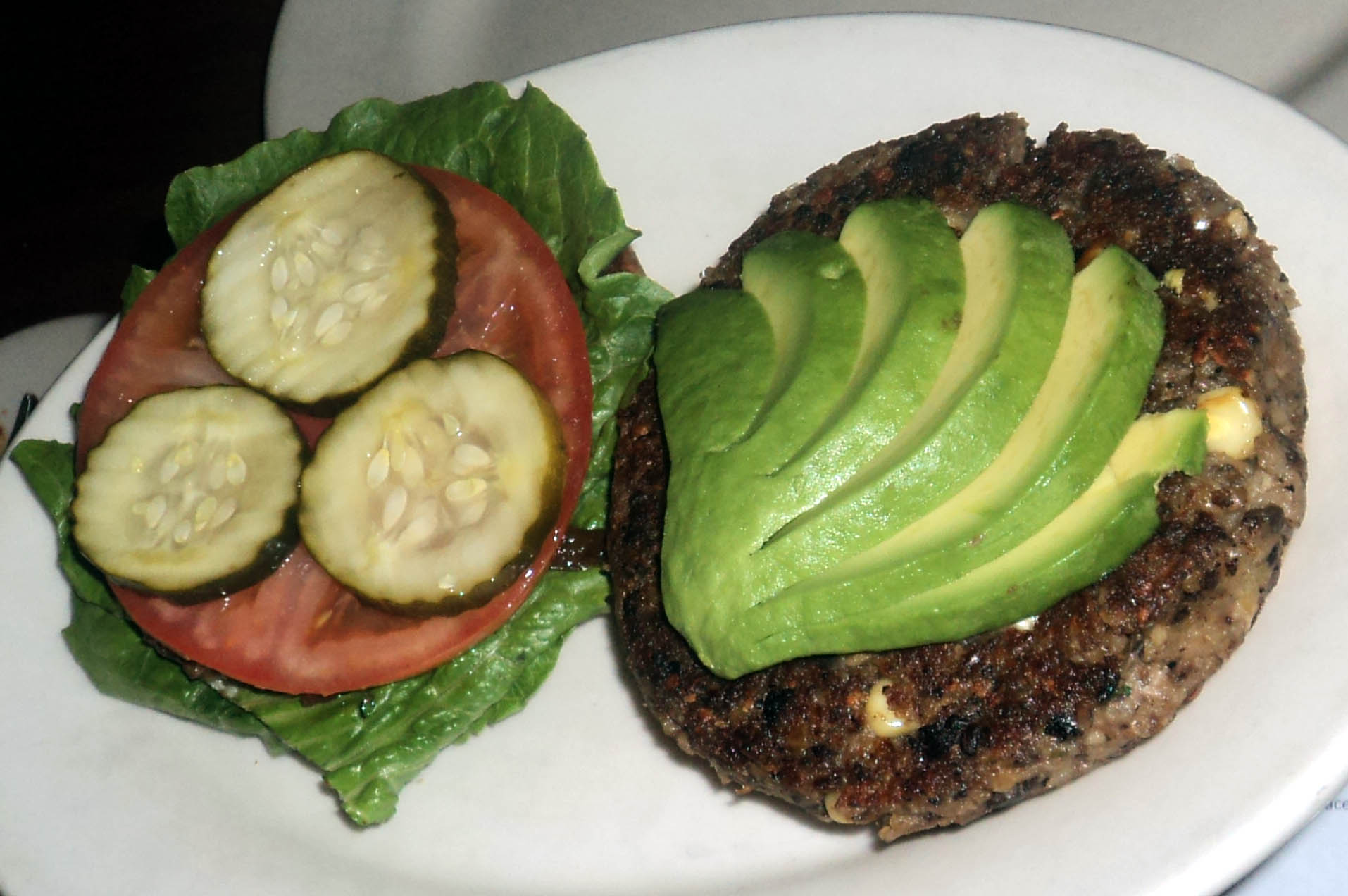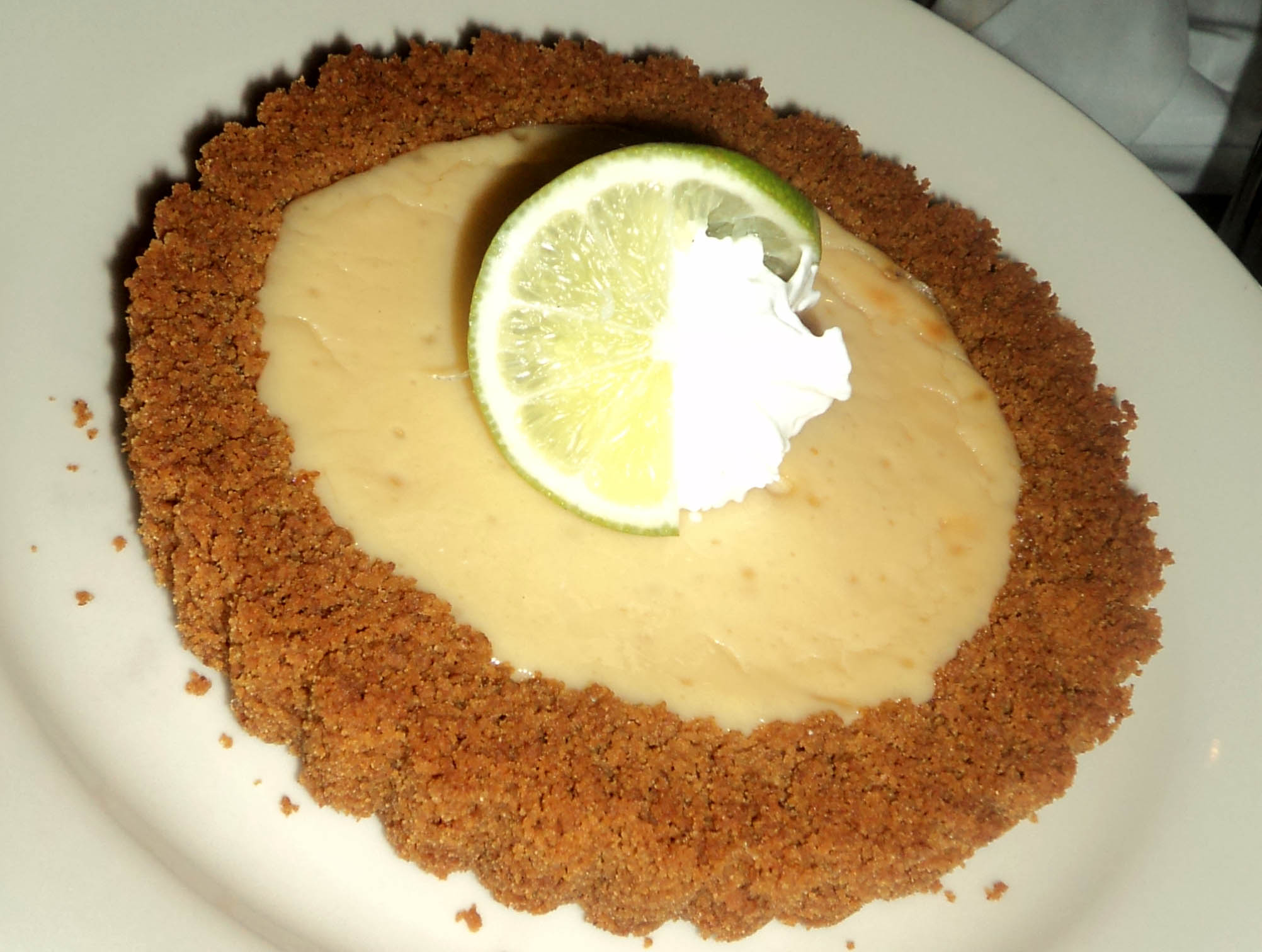 The brisket burger with fries is outstanding, as are the BBQ chicken & ribs, baby back ribs, top sirloin steak, pulled pork sandwich and tri tip. Appetizer not to miss is the spinach-artichoke dip. The home-made champagne vinaigrette dressing on the Tuscan kale or Caesar salad is fantastic. They also offer a quinoa salad and a delicious house-made vegan burger of lentils, bulgur, cashews, leeks and avocado on a toasted honey wheat bun for health minded patrons, along with great soups that change daily.
.

 Wood Ranch Ventura
Pacific View Mall
3449 E. Main Street
805-629-4500
_________________________________________________________________________________________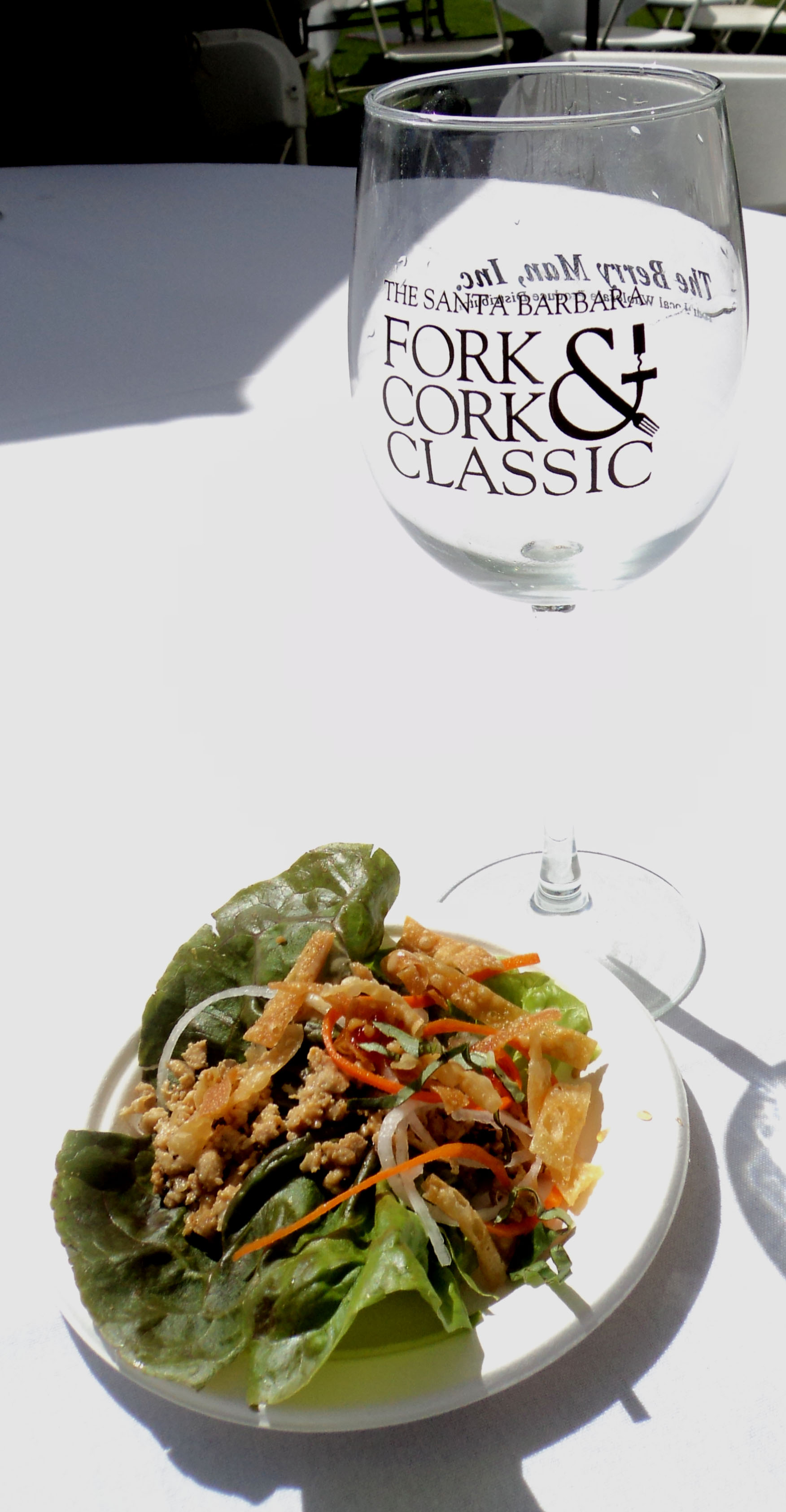 SB FOODBANK FORK & CORK A CLASSIC
Gourmet Tastes Savored at Inaugural Fundraiser
By Bonnie Carroll
The Inaugural Santa Barbara Fork & Cork Classic event at the Montecito Country Club attracted a bevy of outstanding community restaurant owners, caterers, vintners, brewers, and dessert makers who generously donated their time and gourmet bites and sips to support the Santa Barbara Country Food Bank.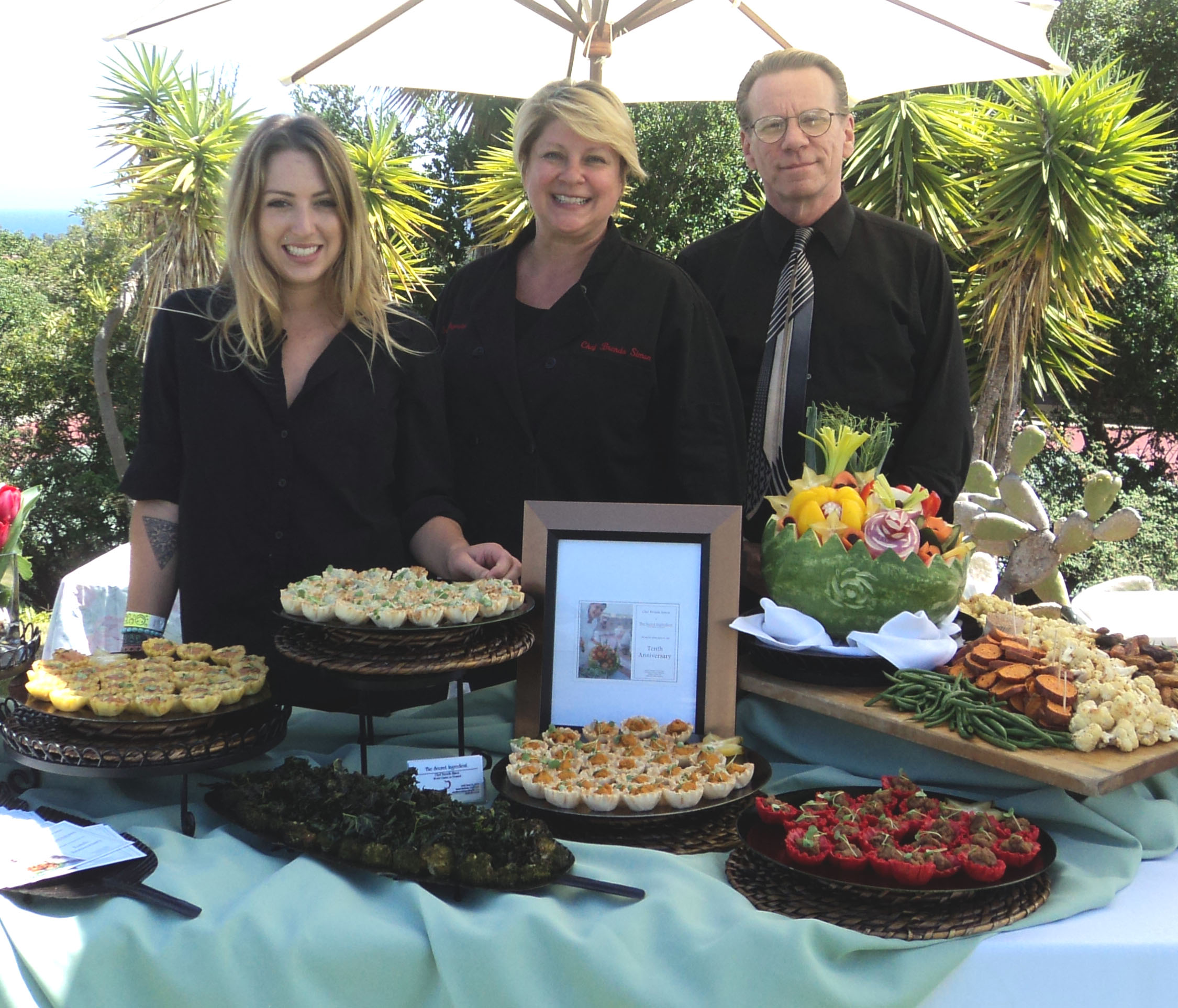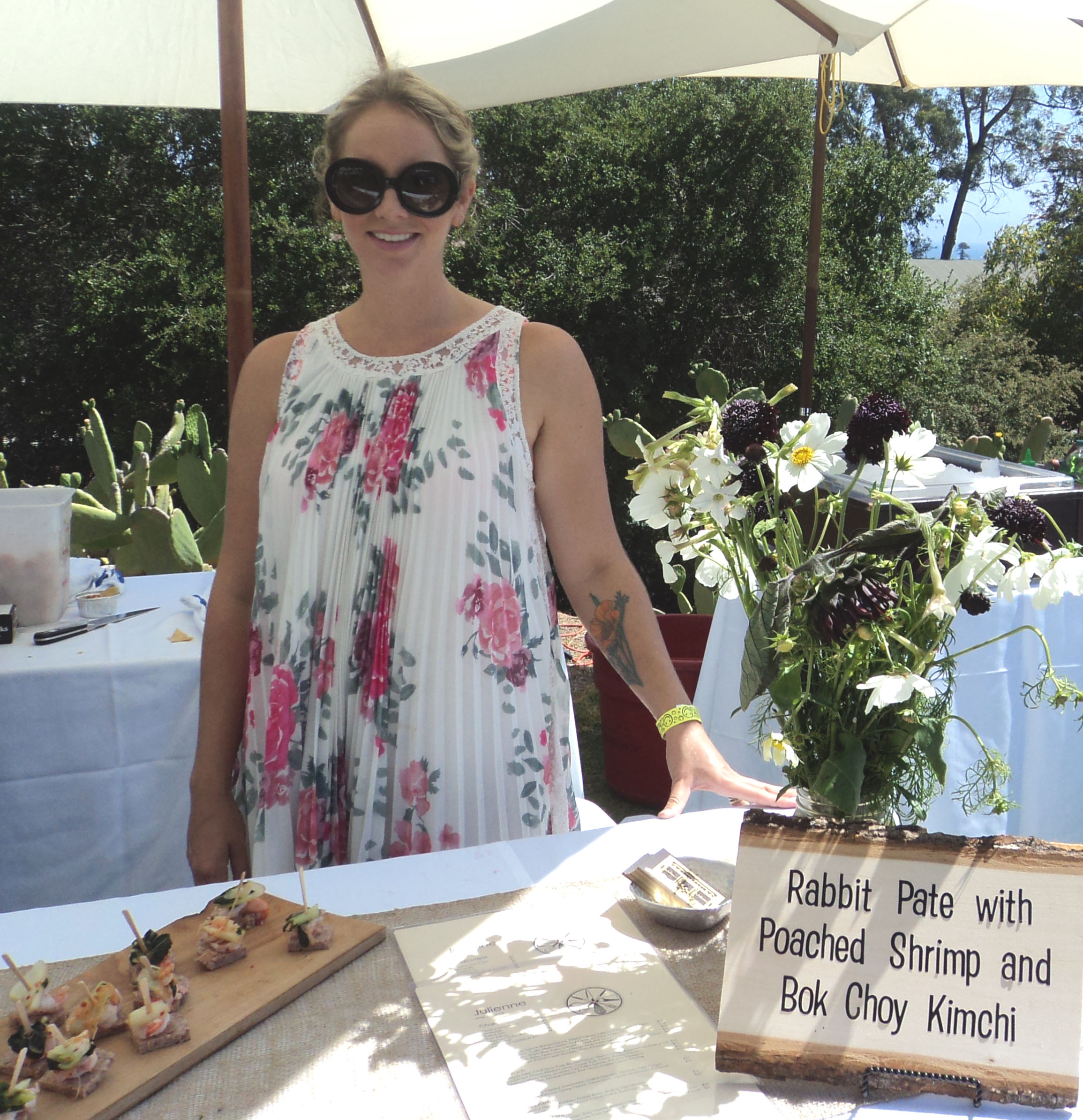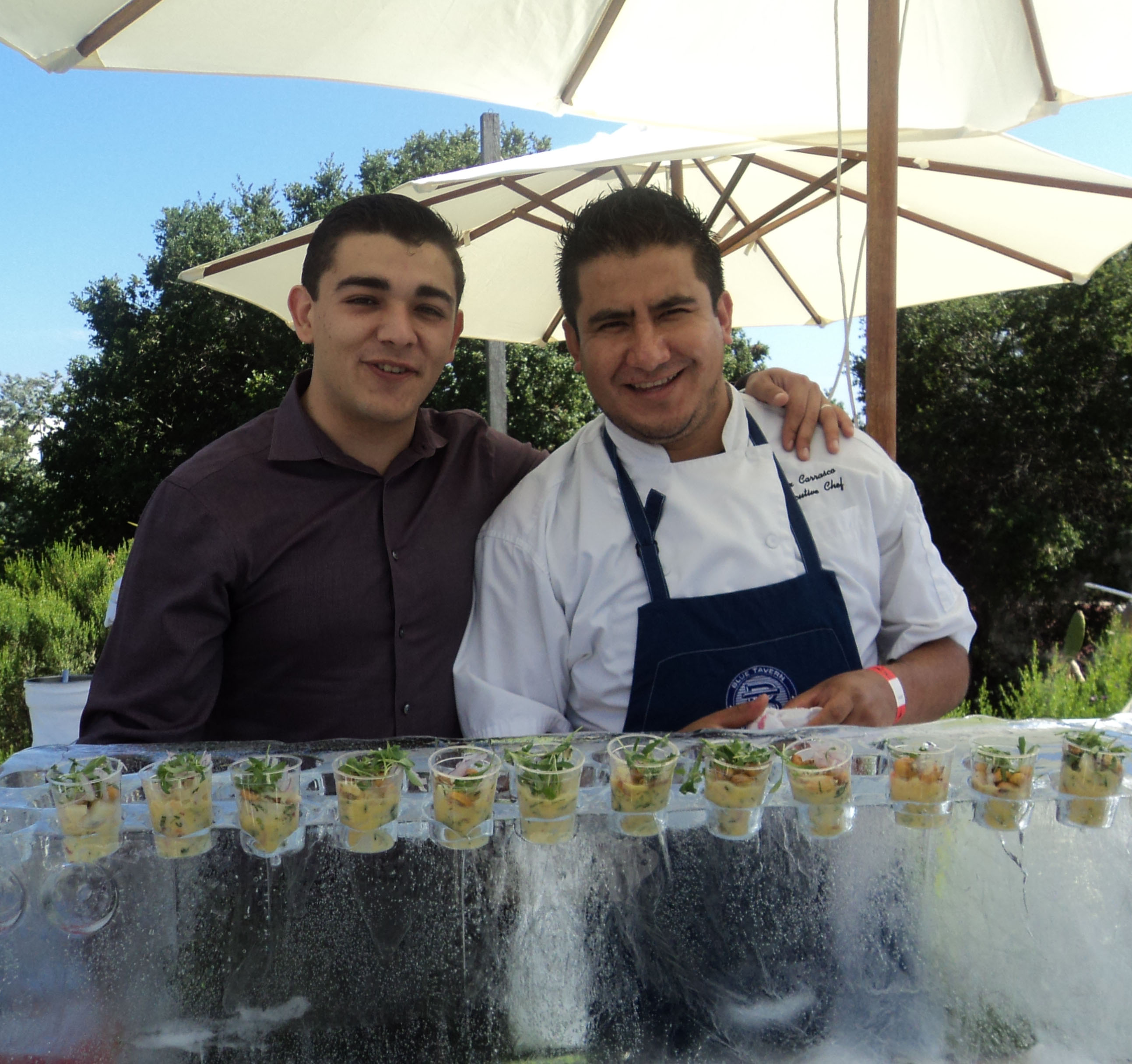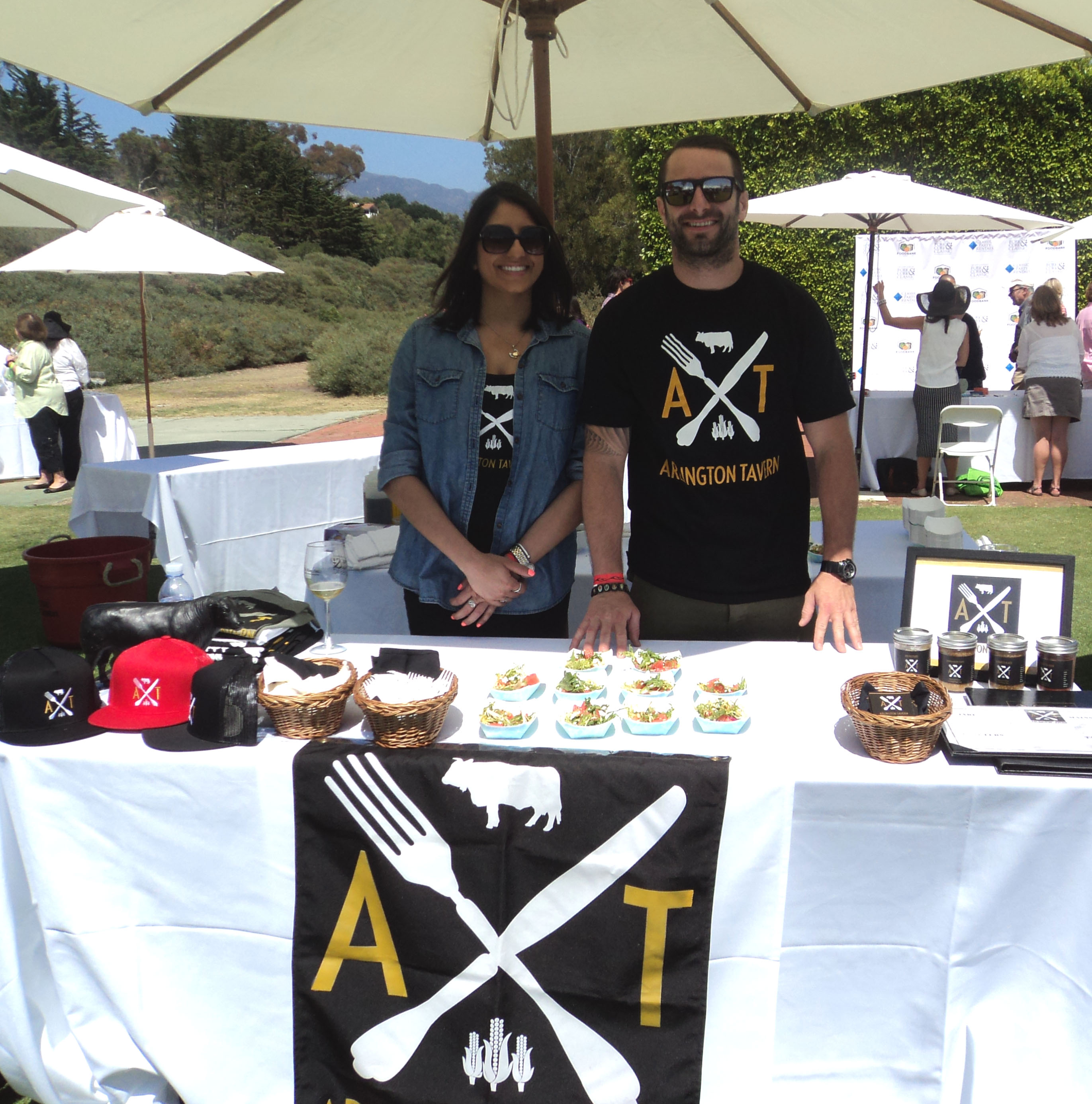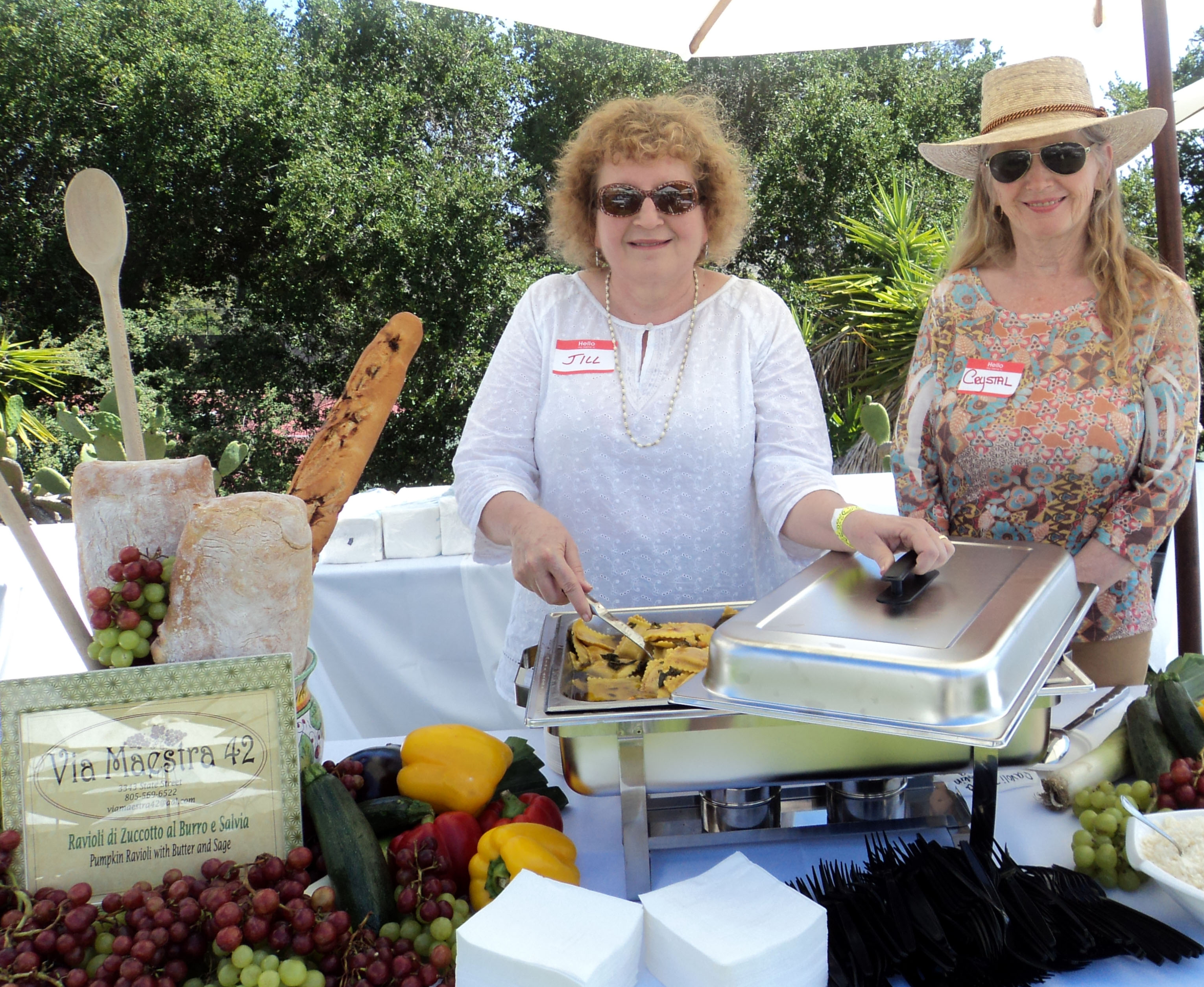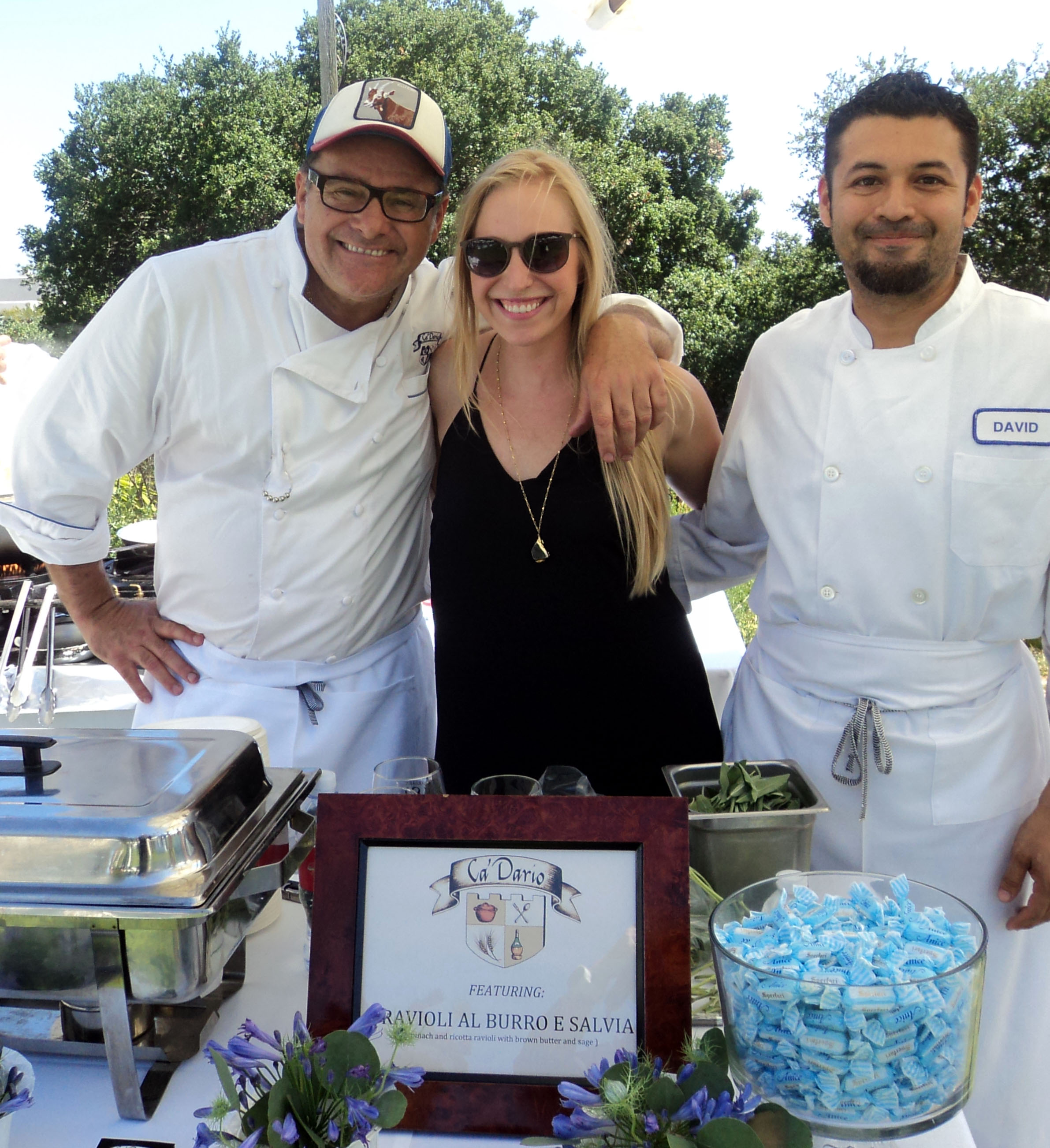 Participating in the event were Arlington Tavern, Blush Restaurant, Blue Tavern, Ca'Dario, Casa Blanca, Finch & Fork at the Canary, Intermezzo, Julienne, The Lark, Montecito Country Club, The Secret Ingredient, Via Maestra 42, McConnell Ice Cream and more; wineries and other sips offered by Blair Fox, Buttonwood, Carr Winery, La Fenetre, Lincourt, Luna Olivo, Nagy Wines, Star Lane Wineries, Jaffurs, Foley Estate, Firestone Winery, Qupe, Riverbench Vineyard, Sans Liege Wines, William James Cellars, Zaca Mesa and Cutler's Artisan Spirits, as well as Surf and Island Brewers.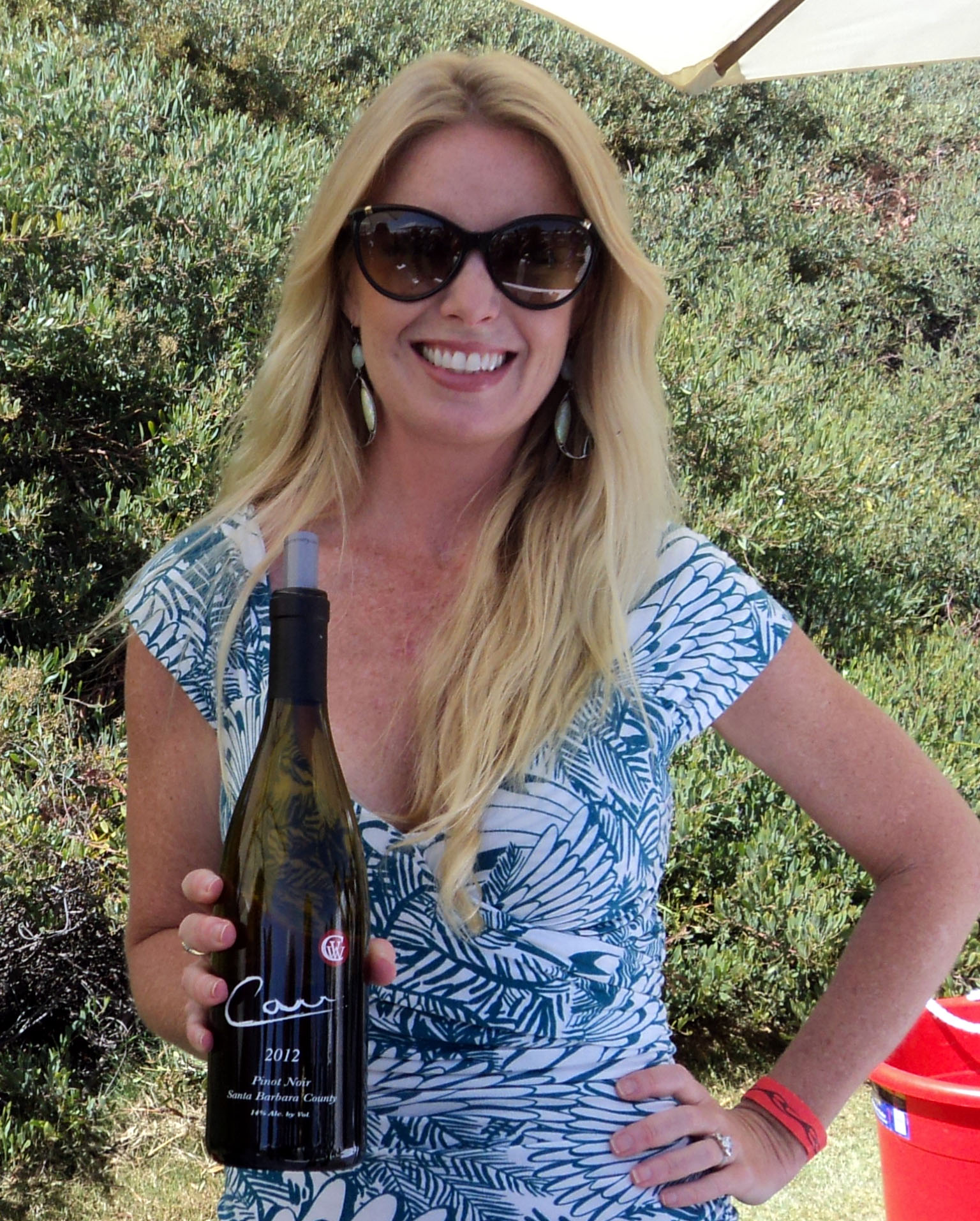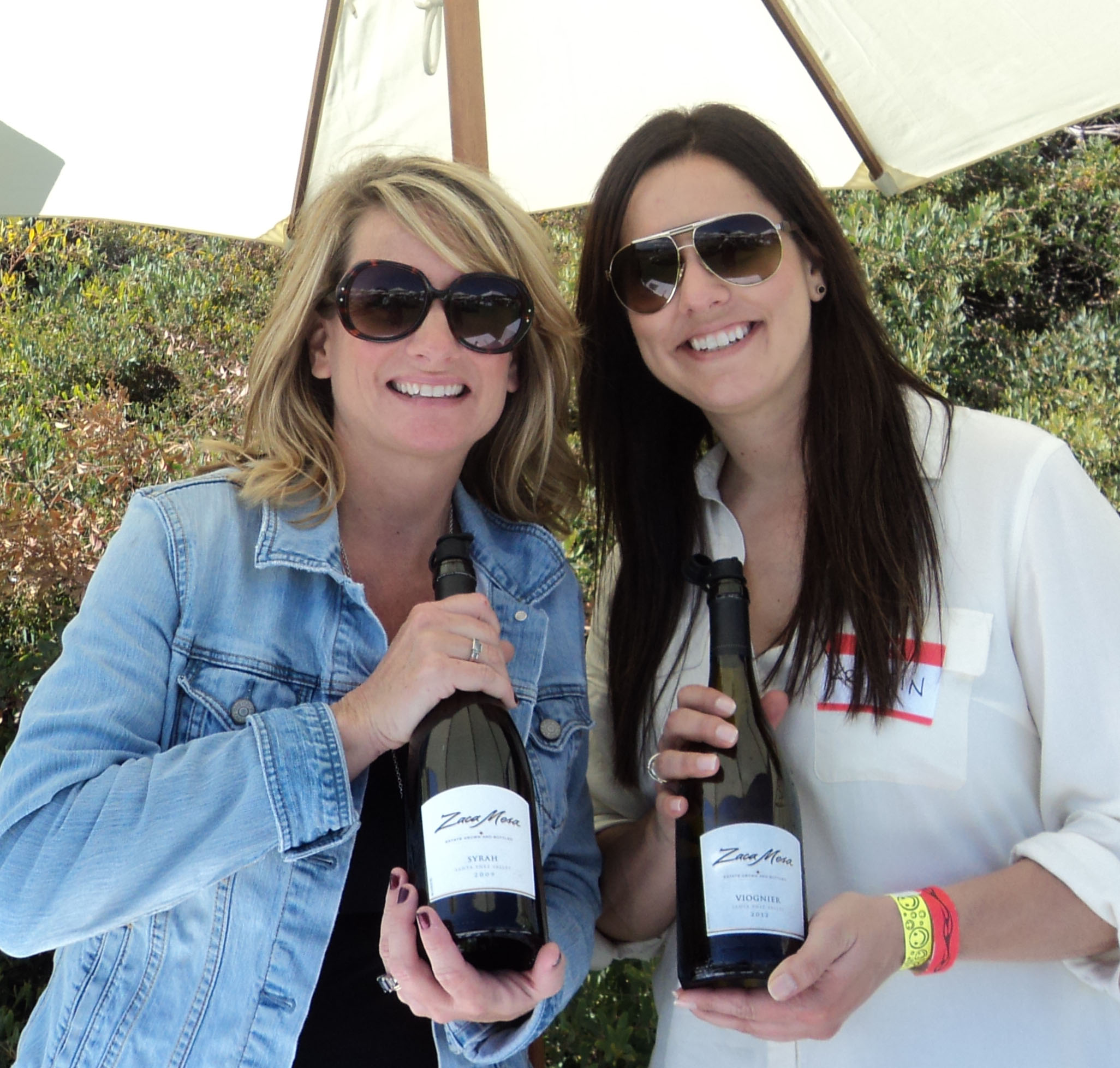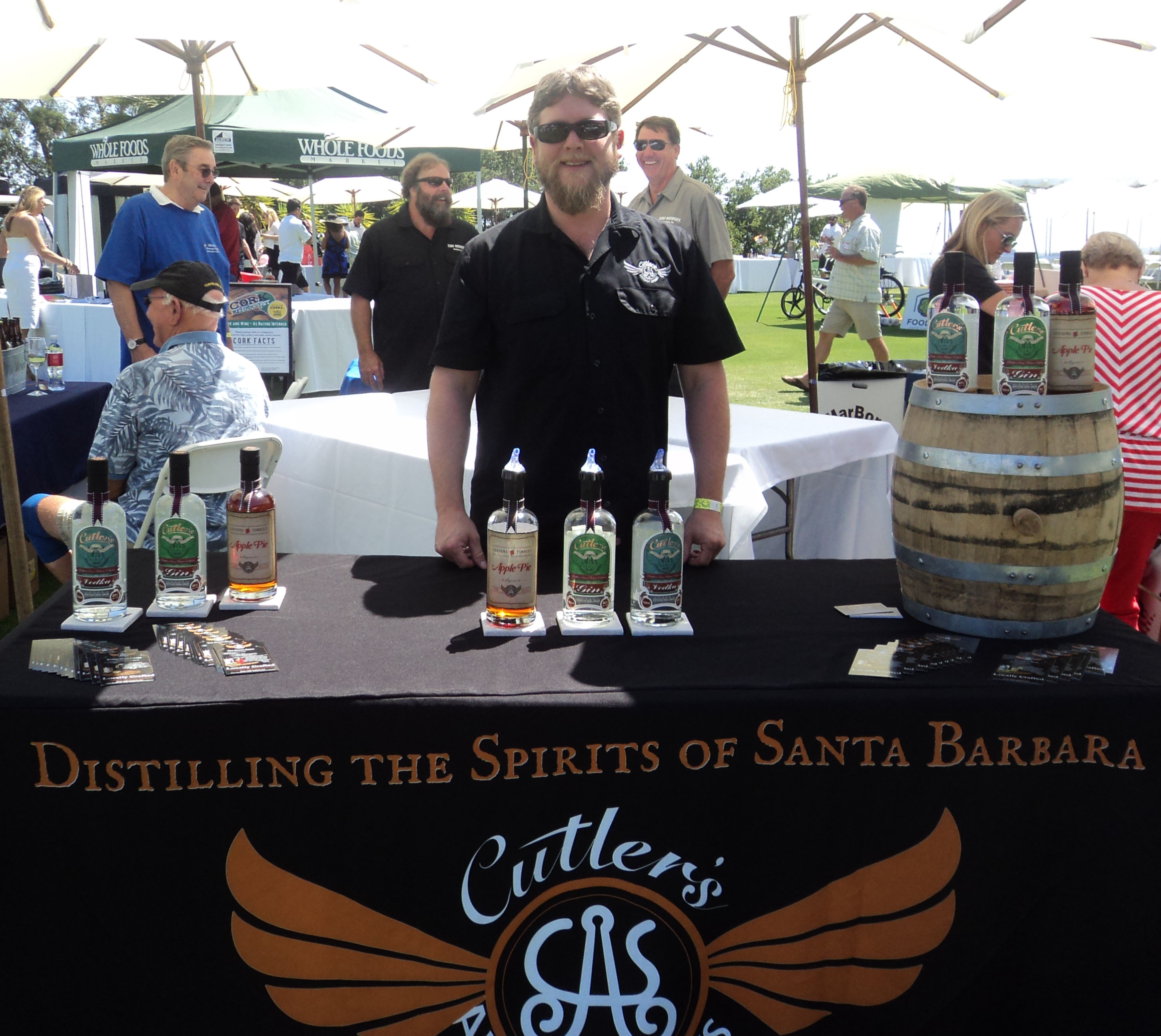 Honorees for the event included Executive Chef Michael Blackwell of Montecito Country Club, Leslie Mead Renaud, Director of Winemaking at Foley Estate, Lincourt and Two Sisters; and Clarissa Nagy, Winemaker at Riverbench for their leadership in the local food and wine industries. Sponsors included First Click, Courtland-Dane, FastSpring, Village Properties and more.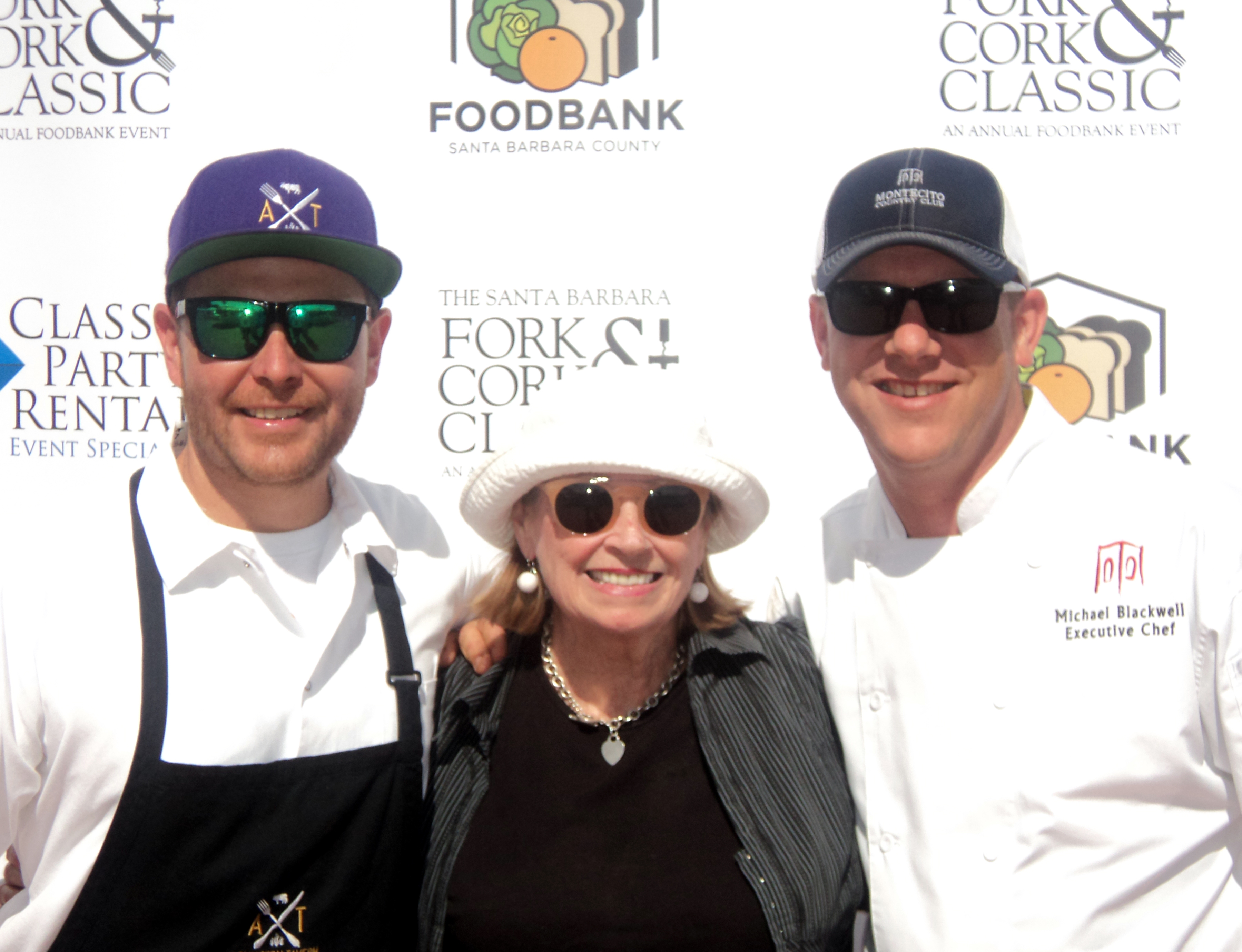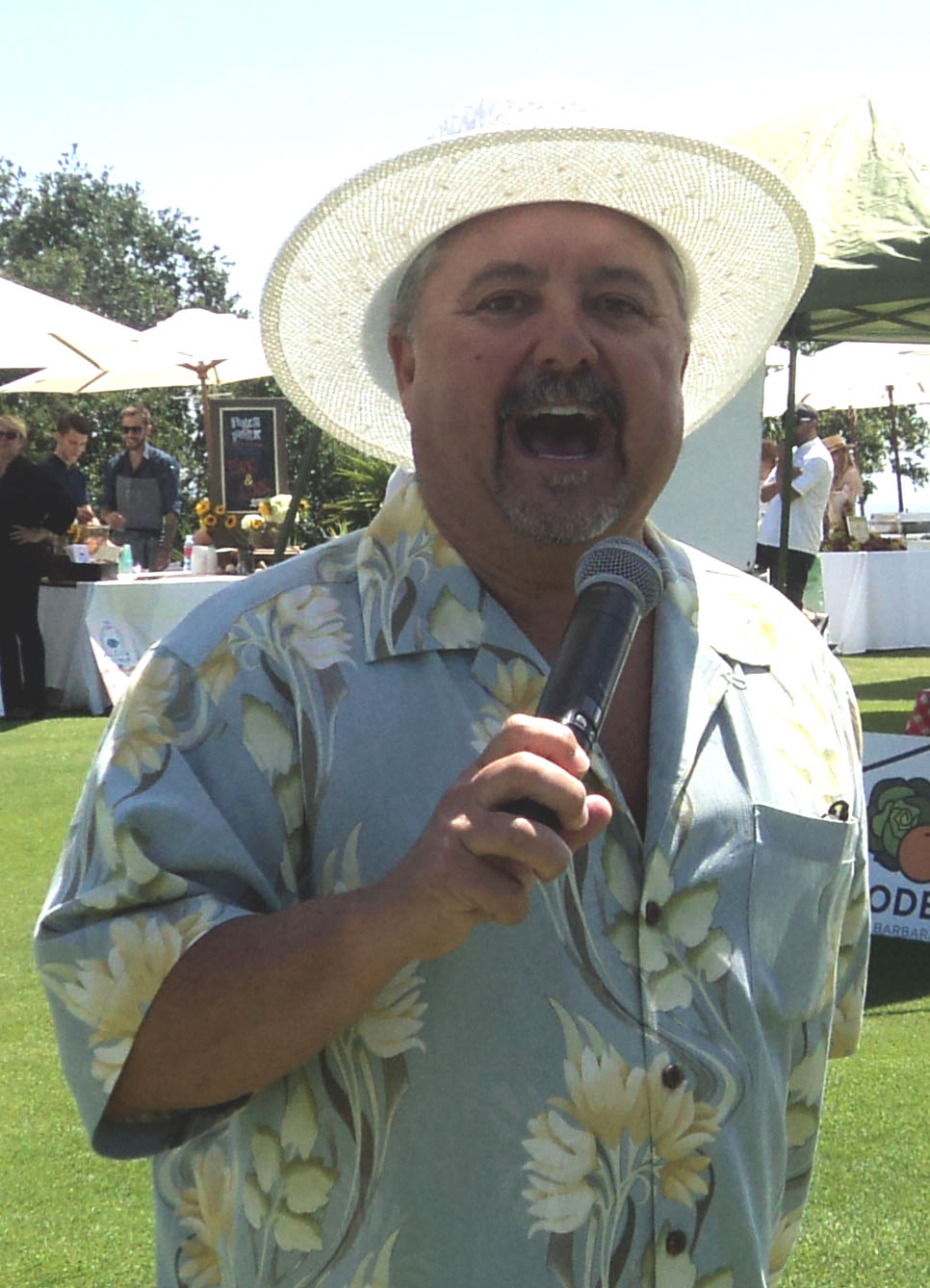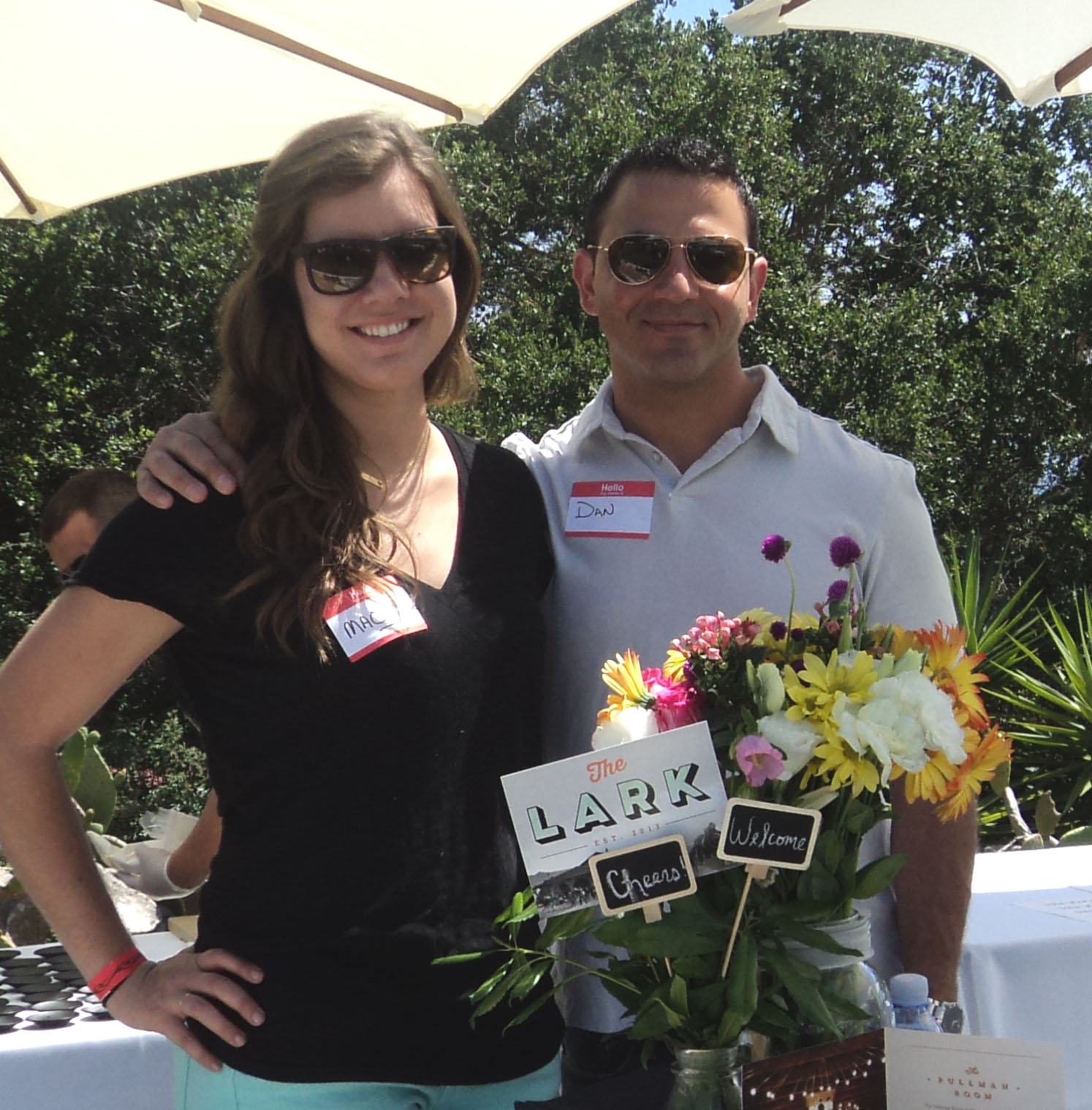 Guests enjoyed a beautiful afternoon of live entertainment and a one-of-a-kind silent auction that included amazing trips, hotel visits, wine and dinners at local restaurants and more. Drew Wakefield did an amazing job as master of ceremonies for the inaugural event.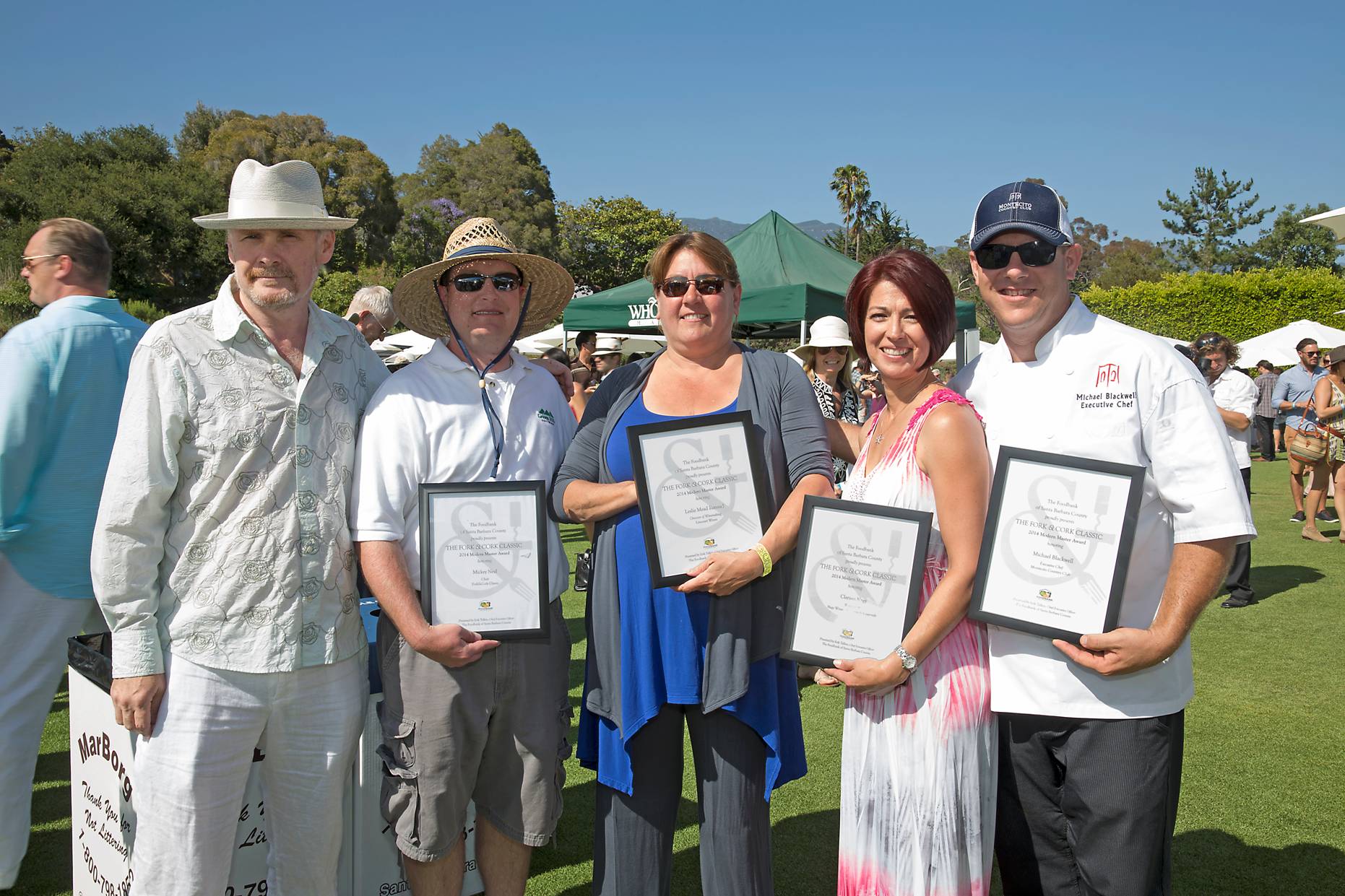 The Food Bank of Santa Barbara is transforming health by eliminating hunger and food insecurity through good nutrition and food literacy. Their award-winning programs and network of over 300 member non-profit partners provide nourishment and education. In Santa Barbara County one in four people receive food support from the Food bank. Last year the Food bank distributed the food and resources for 8.5 million meals, and half of this was fresh produce. For information or to make a donation visit: www.foodbanksb.org.
---