CULINARY COUP  .  .  .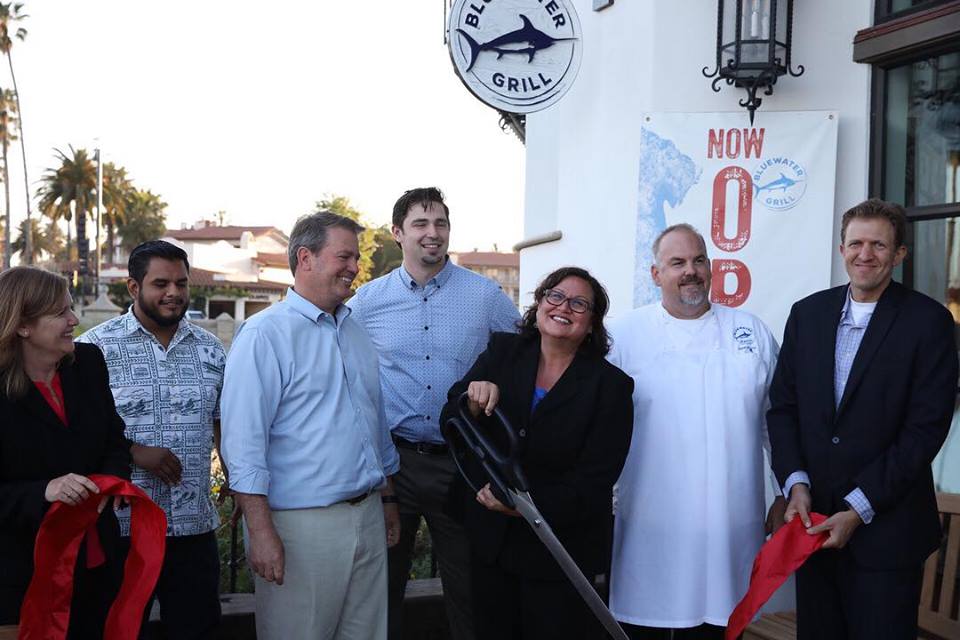 BLUEWATER GRILL GRAND OPENING IN SANTA BARBARA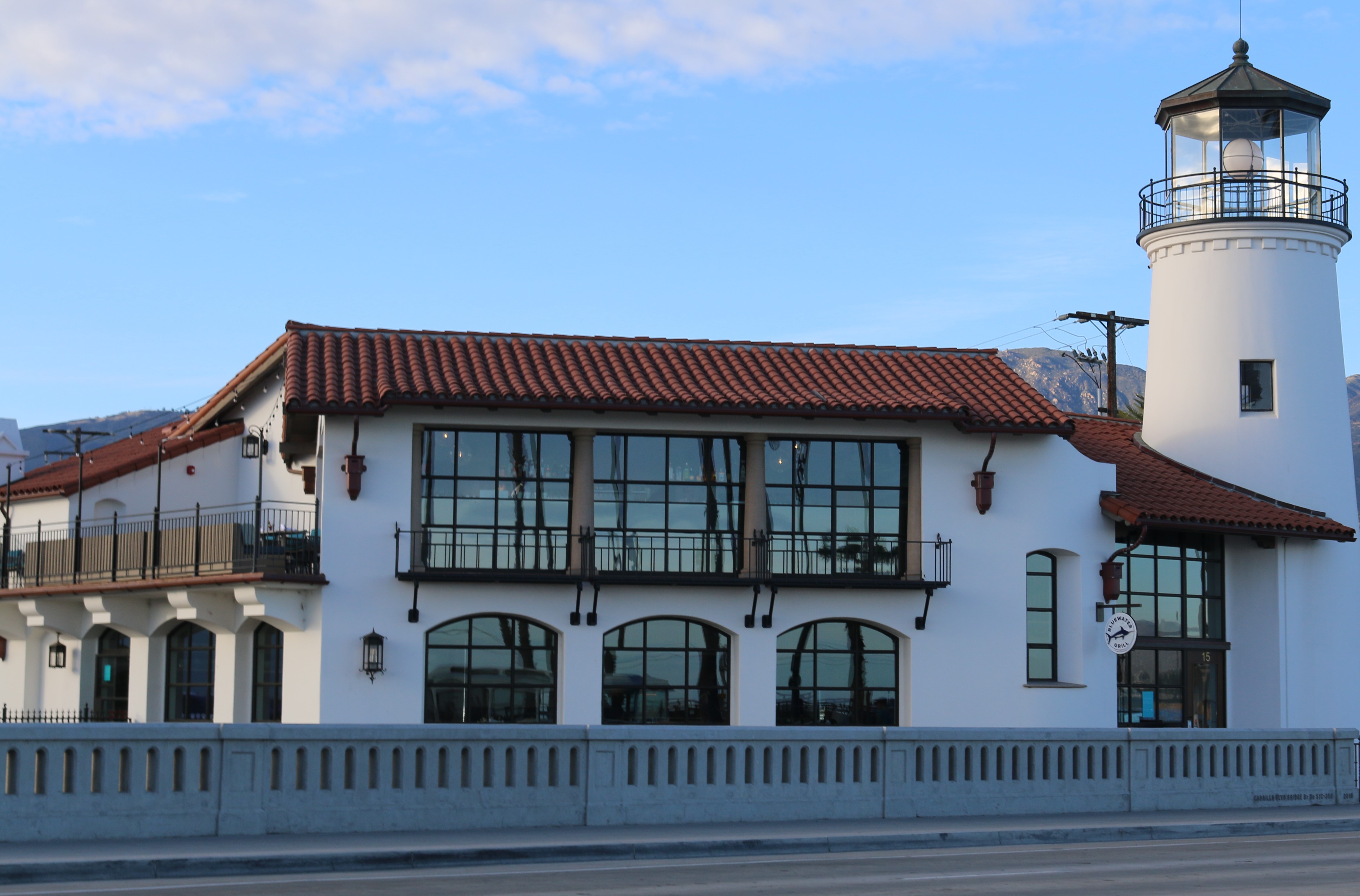 Bluewater Grill Santa Barbara opened with an official ribbon cutting by Mayor Cathy Murillo, with restaurant staff and company executives. Tourists and locals alike will love this great food and beverage venue with beautiful views of the Santa Barbara beach and Stearns Wharf. Their menu combines fresh, sustainable seafood with monthly chef's tastings, Central Coast wine pours and neighborhood happy hours in the rebuilt historic lighthouse structure located at 15 E. Cabrillo Blvd., previously occupied by the Rusty's Pizza, where local children have celebrated their birthday's for years, and all the sports teams held victory parties. The renovation is lovely, with open spaces and comfortable eating areas, allowing views of the open kitchen.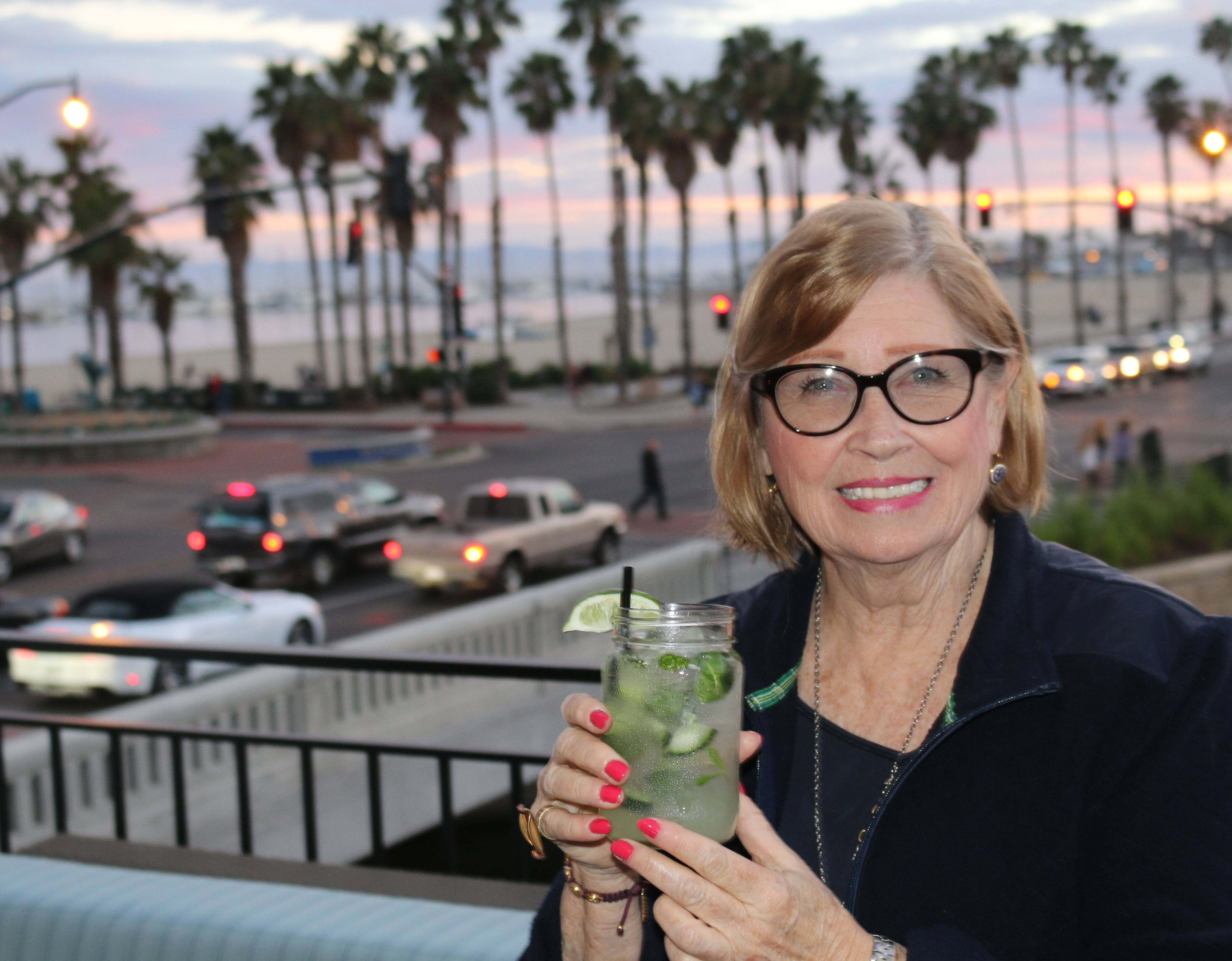 Sipping a Mojito at Sunset is Sensational at Bluewater
 In response to the devastating Thomas Fire, the restaurant generously donated a percentage of its proceeds in 2018 to the Thomas Fire Fund, established by the United Way of Ventura County, United Way of Santa Barbara County, American Red Cross of Ventura County and Ventura County Sheriff's Office of Emergency Services.  
"We've been working with the City of Santa Barbara for more than a year so already feel a part of this close-knit community," explained Jimmy Ulcickas, Bluewater co-founder and co-owner.  "In addition to directly supporting the fire-relief effort, we look forward to doing what we can in 2018 to come alongside residents, firefighters and others impacted by the fire."
Bluewater Grill Santa Barbara becomes the eighth Bluewater neighborhood restaurant, joining locations in Newport Beach, Redondo Beach, Temecula and Coronado, Calif., and Phoenix; and Bluewater Avalon on Catalina Island. Bluewater Grill Carlsbad debuted in Carlsbad Village in November.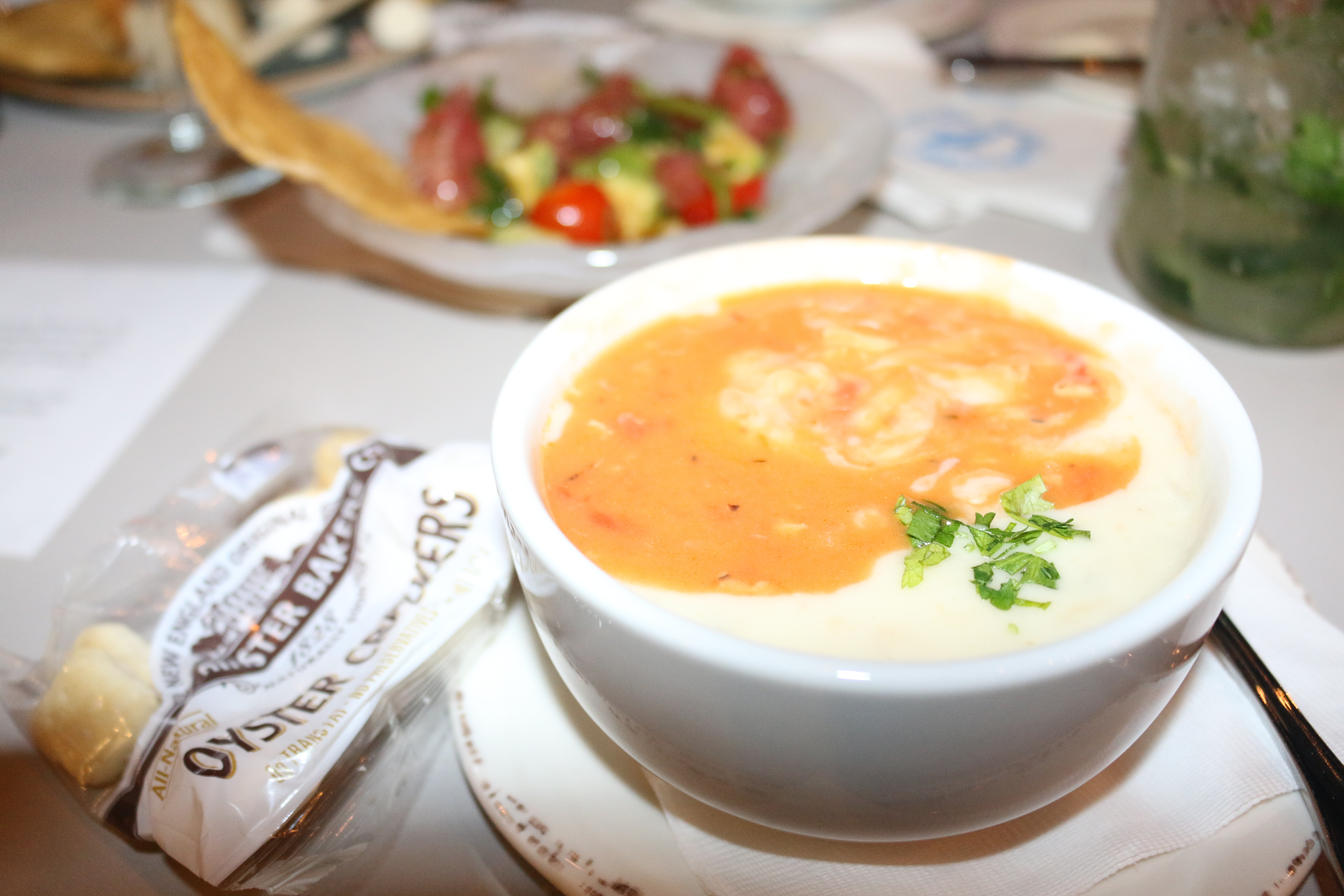 Delicious Combo Chowder with Ceviche Salad
Chanel Ducharme, former chef de cuisine at the Hungry Cat in Santa Barbara, will be executive chef, and Colin Lohenry, part of the team at the original Bluewater Grill in Newport Beach's Cannery Village,will serve as Bluewater Grill Santa Barbara general manager.
The upper lever bar offers seating with a view of Stearns Wharf and the beach that is amazing at sunset. The seafood dishes are all wonderful and the steak fantastic. Yes, they do serve some great meat dishes. In a town that has chowder competitions, Bluewater Grill will fit in just fine - they have a combination chowder that is outstanding!
The former Castagnola Lobster House and Rusty's Pizza

rebuild of 

inside/outside

offers spectacular sunset and ocean views on the 

second-story bar

.

 Offering a sophisticated local twist on Bluewater seven other locations, Bluewater.
Bluewater Grill Santa Barbara will serve 

lunch, dinner and small plates daily on two floors of the newly constructed building, an oyster bar, dining counter overlooking an open kitchen and an upstairs dining patio and bar offering beach views, local Santa Barbara County wine flights and locally caught seafood purchased directly from local commercial fisherman. 

The freshest in seafood and shellfish will be featured in changing lunch and dinner menus, with a special kid's menu certified by National Restaurant Association's Kids LiveWell program.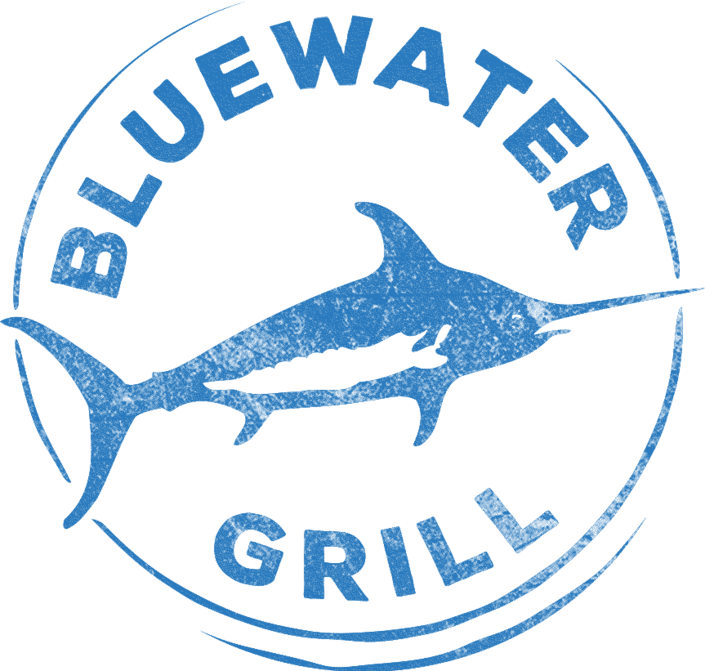 ______________________________________________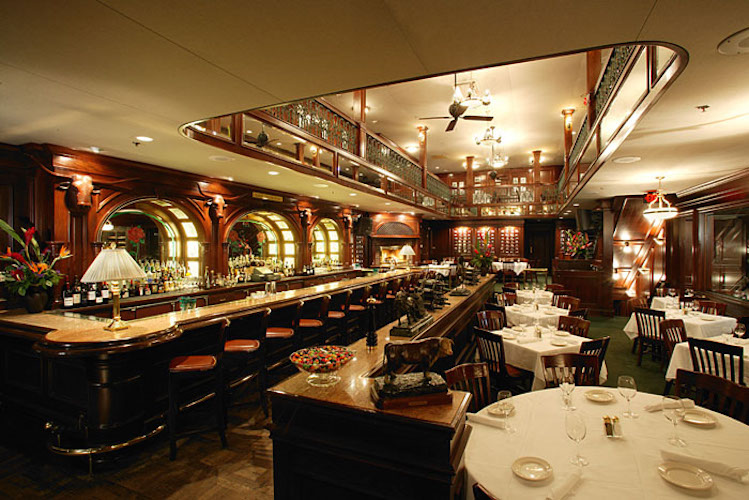 Del Frisco's Restaurant Group Announces Opening of Del Frisco's Double Eagle Steakhouse in Santa Clara Valley Fair Mall
By Bonnie Carroll
I'm thrilled to hear DelFrisco's is opening a restaurant in Santa Clarita so I can once again experience their amazing menu. During a writing assignment through Texas years ago I dined at many famous Texas steak venues to select a few of the best to include for recommendations to travelers visiting the Lone Star State in search of outstanding beef. Del Frisco's in Fort Worth was hands down my favorite, and the double level, rich and Texas elegant restaurant was not only unforgettable, but they served me a beyond outstanding steak served with creamed spinach and a huge head lettuce salad covered with signature dressing I still dream of. It was like living out a segment of "Dallas" being shot at the Oil Barons Ball; I kept expecting J.R and Bobby to come walking through the door.
Del Frisco's Restaurant Group, Inc., the owner and operator of the Del Frisco's Double Eagle Steakhouse, Del Frisco's Grille, and Sullivan's Steakhouse restaurant concepts, announced that the company is opening a new Del Frisco's Double Eagle Steakhouse at the Valley Fair Mall in Santa Clara. The openings will mark 19th location for the Del Frisco's Double Eagle Steakhouse concept.
The new Del Frisco's Double Eagle Steakhouse in Santa Clara will be located at the Valley Fair Mall, which is one of the highest-performing malls in the U.S. It is expected to open in 2019, will feature two floors with a bar and outdoor patio on each level, providing guests with the ability to enjoy both an indoor and outdoor experience. The location also features multiple private dining rooms, access to state of the art parking systems and private shopping areas to enhance guest experiences.
About Del Frisco's Restaurant Group
Based in Irving, Texas, near Dallas, Del Frisco's Restaurant Group, Inc. is a collection of 53 restaurants across 23 states and Washington, D.C., including Del Frisco's Double Eagle Steakhouse, Del Frisco's Grille and Sullivan's Steakhouse. Del Frisco's Double Eagle Steakhouse serves up flawless cuisine that's bold and delicious, an extensive award-winning wine list and a level of service that reminds guests that they're the boss. Del Frisco's Grille is modern, inviting, stylish and fun, taking the classic bar and grill to new heights, and drawing inspiration from bold flavors and market-fresh ingredients. Sullivan's Steakhouse is a great neighborhood place for a big night out on the town - with outstanding food, hand-shaken martinis, an award winning wine list, and live entertainment all under one roof. For further information about our restaurants, to make reservations, or to purchase gift cards, please visit: www.DelFriscos.com, www.DelFriscosGrille.com, and www.SullivansSteakhouse.com. For more information about Del Frisco's Restaurant Group, Inc., please visit www.DFRG.com.
__________________________________________________________________

Ca' Dario Cucina Italiana
250 Storke Street
Goleta, California 93117
Ca' Dario Ristorante

37 E. Victoria Street
Santa Barbara, California 93101
805-884-9419
---