CULINARY COUP  .  .  .
Summer 2017
NEW BEST FAST FOOD IN WEIN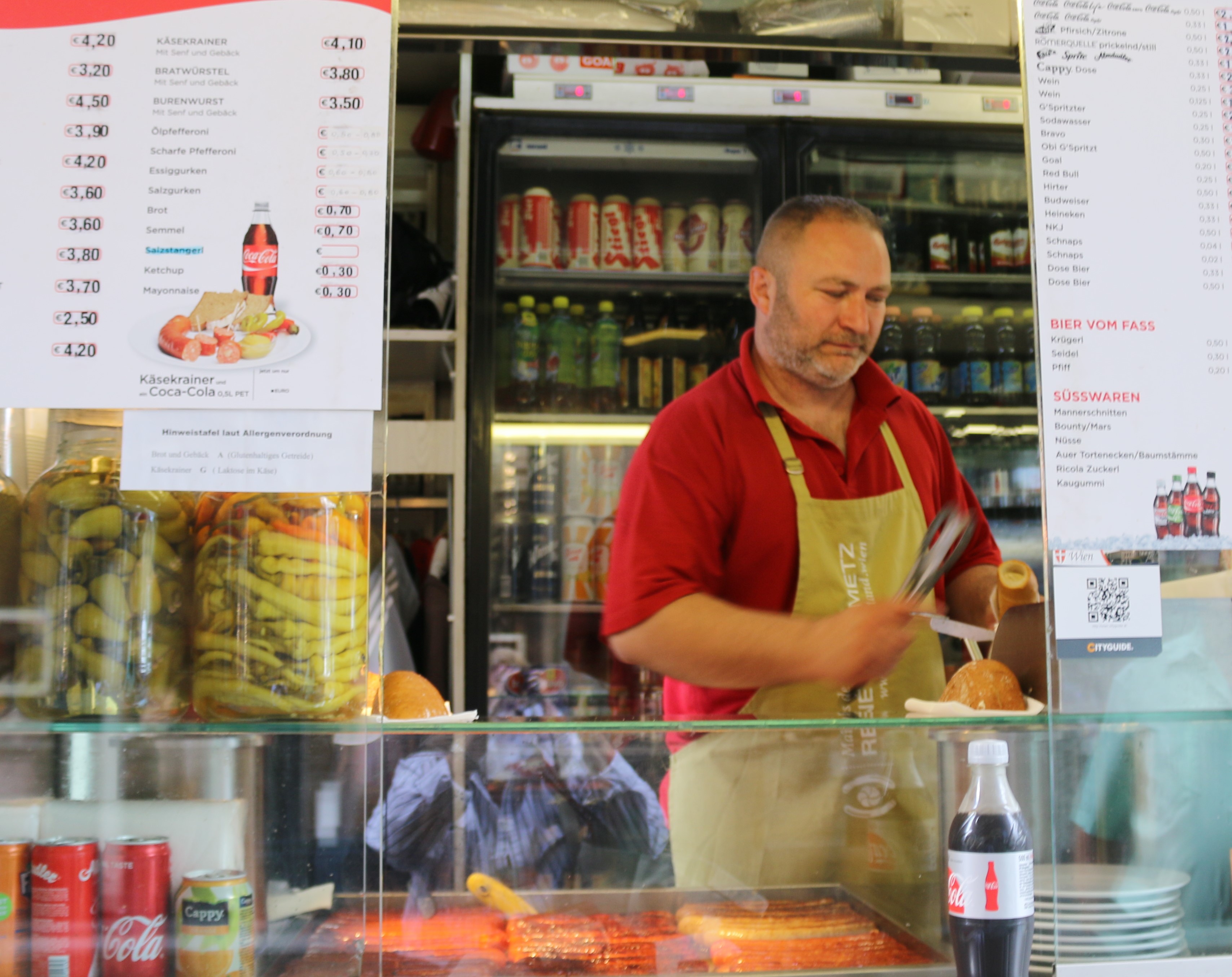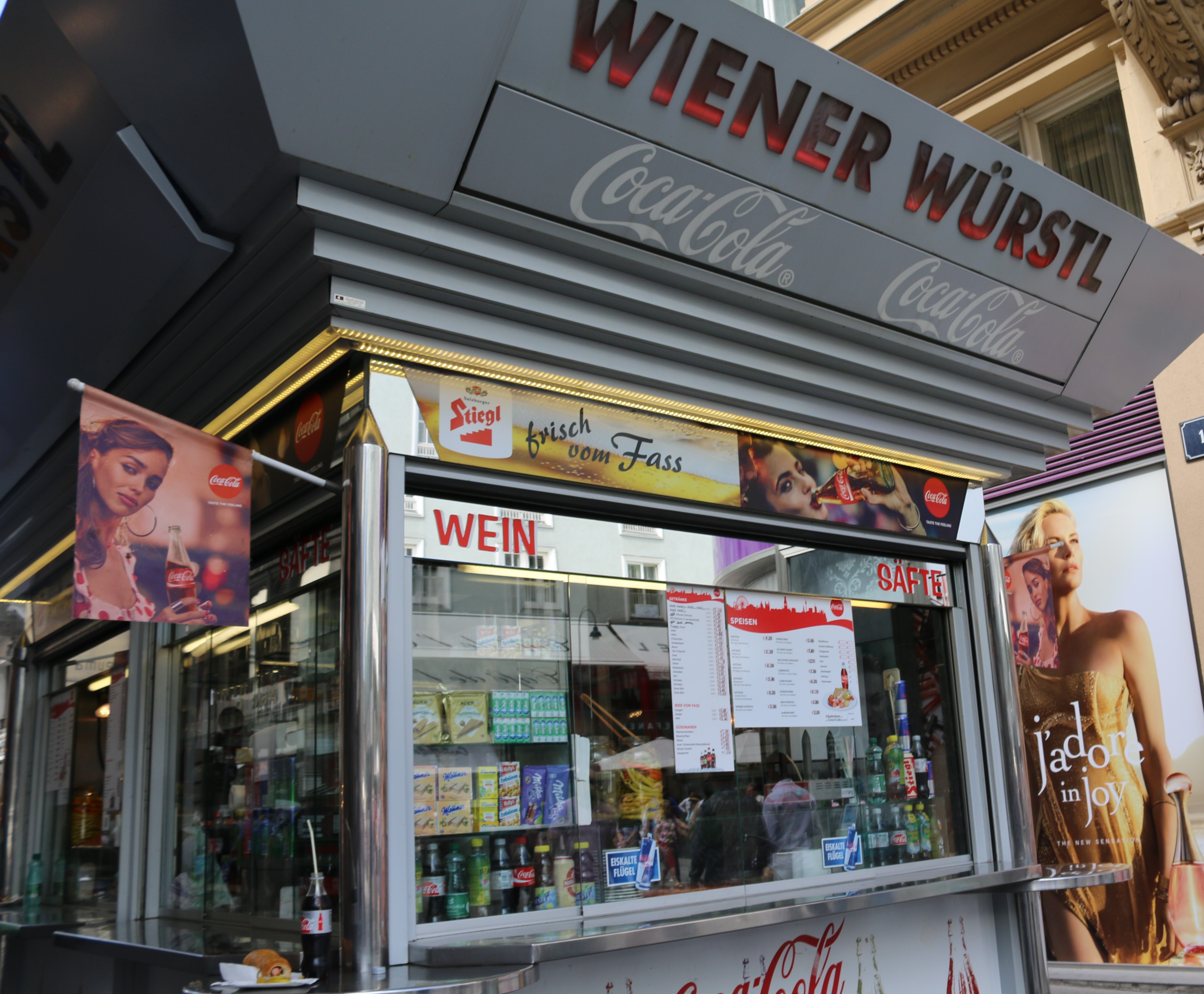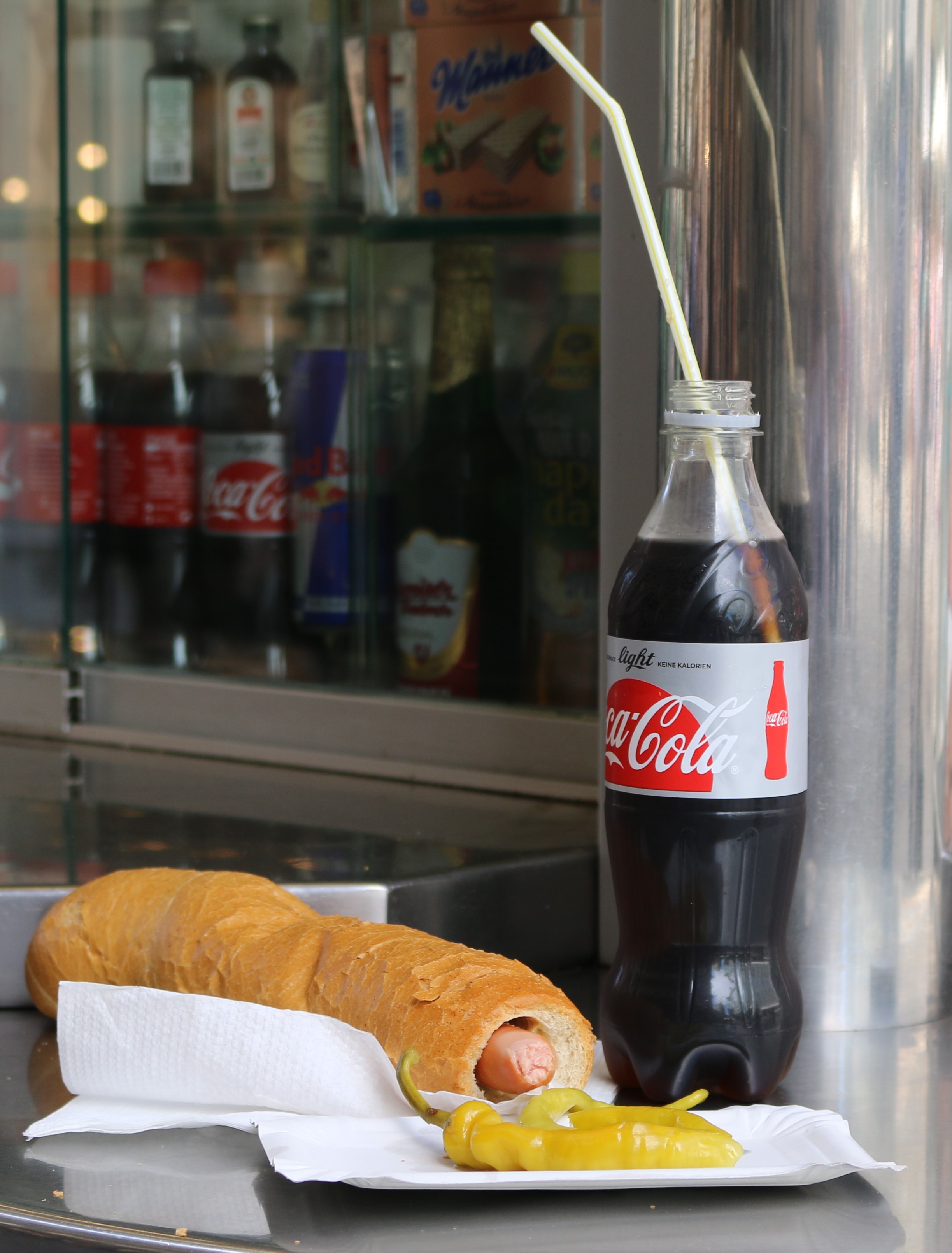 During my recent visit to Vienna I was delighted to discover one of the many new Weiner Wurstl's near St. Stephen's Cathredral, where locals and tourists alike were enjoying the custom kaiser roll that holds a foot long frankfurter served with German mustard, ketsup and a choice of fresh peppers. What a delicious signature hot dog this was. Be sure to try one on your next visit to Vienna. For additional information visit: www.wieninfo.com.
_______________________________________________________________________________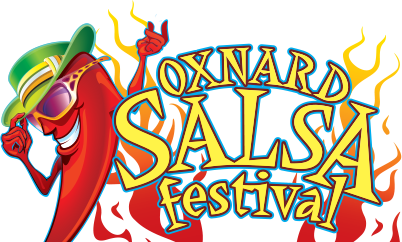 24th A nual Oxnard Salsa Festival! July 29-30, 2017
Whether the word "salsa" brings to mind hot Latin sounds and exotic dancing or spicy culinary flavors, the 24th Annual Oxnard Salsa Festival has it all. The festival, July 29 and 30, celebrates the flavors of salsa – the food, music and dance. It all takes place at Plaza Park, Fifth and "B" streets in historic downtown Oxnard from 11:00 a.m. to 7:00 p.m. both days. Festival goers are treated to live salsa and Latin jazz bands, salsa dance lessons, a tasting tent with dozens of different varieties of salsa and hot sauces and a salsa recipe challenge. The two days also feature a vendor marketplace, international cuisine and a kids' zone. Presented by the Oxnard Downtowners, the festival attracts salsa lovers from throughout southern California.
For schedule - special seating or general information visit:
_______________________________________________________________________________
 2017 BVI NATIONAL CULINARY TEAM PREPARES TO
REPRESENT THE TERRITORY IN MIAMI
After a year of territory-wide pre-competition practice dinners, the 2016/2017 BVI National Culinary Team is ready to represent the British Virgin Islands (BVI) and compete at the upcoming Taste of The Caribbean Competition.  This annual competition is hosted by the Caribbean Hotel and Tourism Association (CHTA) and will be held at the Hyatt Regency Hotel in Miami from June 2nd - June 6th 2017. 
 Taste of the Caribbean is the one Caribbean food and beverage event and competition not to be missed; the one annual opportunity to network, polish professional skills and cheer on colleagues in competition, before a large audience of industry peers and consumer culinary enthusiasts.   Taste of the Caribbean provides inspiration through seminars, workshops, tastings and demonstrations, created to enhance performance, style and profitability in food and beverage operations.  It's a forum for gathering practical information, strengthening established supplier relationships and meeting new vendors, all on hand to help. This event boasts of innovative and exciting educational sessions for food and beverage professionals that promise to enhance their skills.  Since 1993, the best chefs and culinary teams unite to learn, showcase their skills and provide the general public a scintillating exhibitor of the most savory and detachable treats of the islands. Taste of the Caribbean is the region's premier culinary competition and cultural showcase... More than 500 delegates from 15 countries will be attending; the countries are Turks & Caicos, Bahamas, Barbados, Bonaire, Trinidad & Tobago, Anguilla, Jamaica, Puerto Rico, Suriname, St. Marten, Cayman, Curacao, US Virgin Islands, St. Lucia and the British Virgin Islands.
 The BVI 2017 team members are: Captain Chef Kenneth Molyneaux of Tropical Fusion Restaurant, Sr. Chef Caswal Ponte of Necker Island Resort, Chef Tonya Malone-Smith of BVI Technical Vocational Institute, Jr Chef Ariq Flax-Clarke of Johnson & Whales University, Jr Chef Lakesha Barry of Johnson & Whales University, Jr ChefLakeisha King of H. Lavity Stoutt Community College and Jr, Chef Radiance Modeste of BVI Technical Vocational Institute.   The team's Pastry Chefs are Chef Neville Tucker of Long Bay Beach Club and Chef Ansony Salmon of Honey & Spice Bakery and Pastry Shop.  The team's Bartender is Everson Rawlins of Scrub Island Resort & Spa.
 Team BVI has won Gold, Silver and Bronze medals in the past and is determined to re-capture the Gold Medal for the BVI this year.  The BVI will be competing in all categories including -Caribbean National Culinary Team Competition, Chocolate Competition, Bartender Competition - (Non-Alcoholic, Rum, Vodka, Breakfast and Caribbean Bartender of the Year).  The team will also compete in individual competitions such as Seafood, Beef, Caribbean Jr. Chef of the Year, Caribbean Pastry Chef of the Year and Caribbean Chef of the Year.  The event will climax on June 6th for the Annual Awards Ceremony.
 The BVI will also take part in an event called Caribbean 305, formally Taste of the Islands.  Caribbean 305 will behosted on Jungle Island, Miami Beach, Florida.  This will be a true Caribbean cultural festival, featuring music and entertainment, arts and artisans, tapas style portions and libations from all around the Caribbean.  The event will also see Caribbean- inspired restaurants from South Florida.  More than 1,500 guests are anticipated to attend this celebration of the Caribbean. Caribbean Hotel and Tourism Association has partnered with Agency 21 (of SOBE Wine and Food Festival fame) to orchestrate this event. 
With the community's support, we could have a very successful National Culinary Team that will bring many benefits to the BVI, not the least of which is to establish the BVI as a premier culinary destination of choice in the Caribbean.
 The BVI National Culinary Team's presenting organization is BVI Chamber of Commerce and Hotel Association.  The BVI National Culinary Team will be leaving the territory on Wednesday May 31st.  The general public is invited to welcome and support the team upon their return at the TB Lettsome International Airport on Wednesday June 7th at 7:10pm. 
The Office of the Premier, The BVI Tourist Board, Ocean Conversion, National Bank of the Virgin Islands, Supa Valu Ltd, inter Caribbean Airline, International Purchasing Associates, Very Exciting Things, Skelton Group of Companies, Hon. Marlon Penn - Jr. Min. of Trade & Investment, Min. of Education & Culture, JD Candies, Rosewood Little Dix Bay Resort, Necker Island Resort, Flow, Callwood Rum Distilleries, Maria's By The Sea, Peter Island Resort & Spa, Scrub Island Resort, Spa & Marina, The Bitter End Yacht Club, Surfsong Villa Resort, Red Rock Restaurant & Bar, Tropical Fusion Restaurant, HCP Media, First Bank, CIBC FirstCaribbean International Bank (Cayman) Limited,VI Motors BVI, Pension Management Inc. (PMI), Tortola Vision Center, Tropic Aisle Development, L Potter & Associates, S & D Security & Alarm Systems, The Charter Yacht Society, White Bay Villas, STO Enterprises, Ms. Brewley's Bakery, North Star Consulting, D Coal Pot Rest., IAM Jet Center, Banco Popular, Aleman, Cordero, Galindo & Lee, The Bitter End Yacht Club, Nanny Cay Resort, Ground Works BVI, AZP Productions, DE BVI Audio Productions, Therapy Works BVI Limited, Speedys, Monica Allen, Patricia Hanley, all of the many friends & supporters to many too mention and the BVICCHA.
___________________________________________________________________
---