CULINARY COUP   .   .   .
  COASTING with BONNIE CARROLL
2018 TASTE OF THE TOWN EVENT TO BENEFIT ARTHRITIS FOUNDATION CALIFORNIA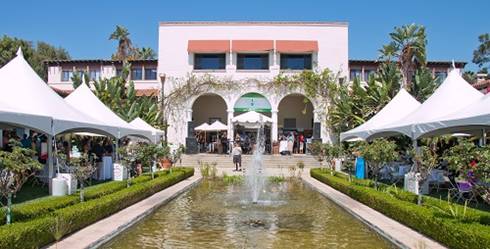 Taste of the Town, Riviera Park
37th Annual Taste of The Town Kick-Off Hosted by BMW Santa Barbara

by Bonnie Carroll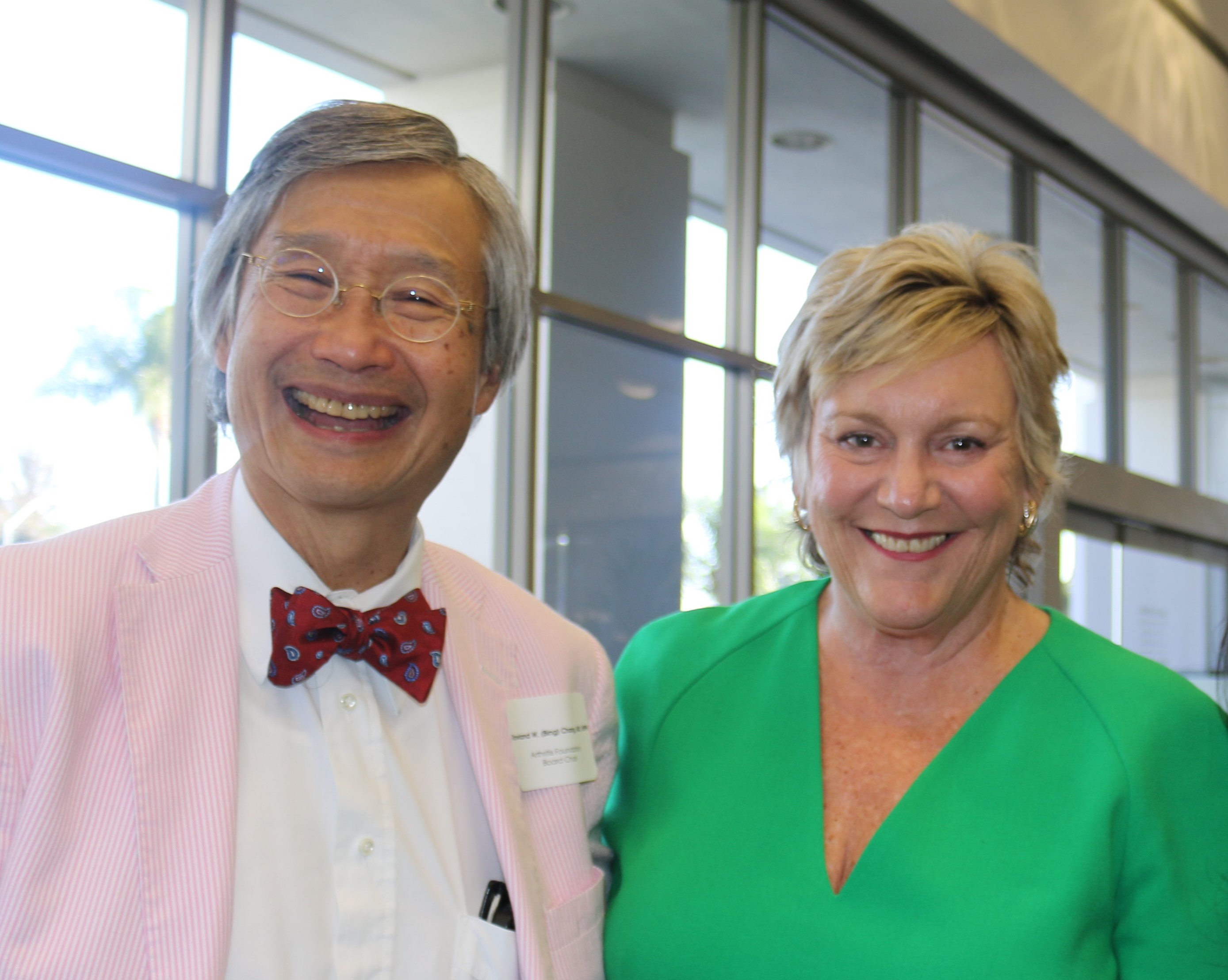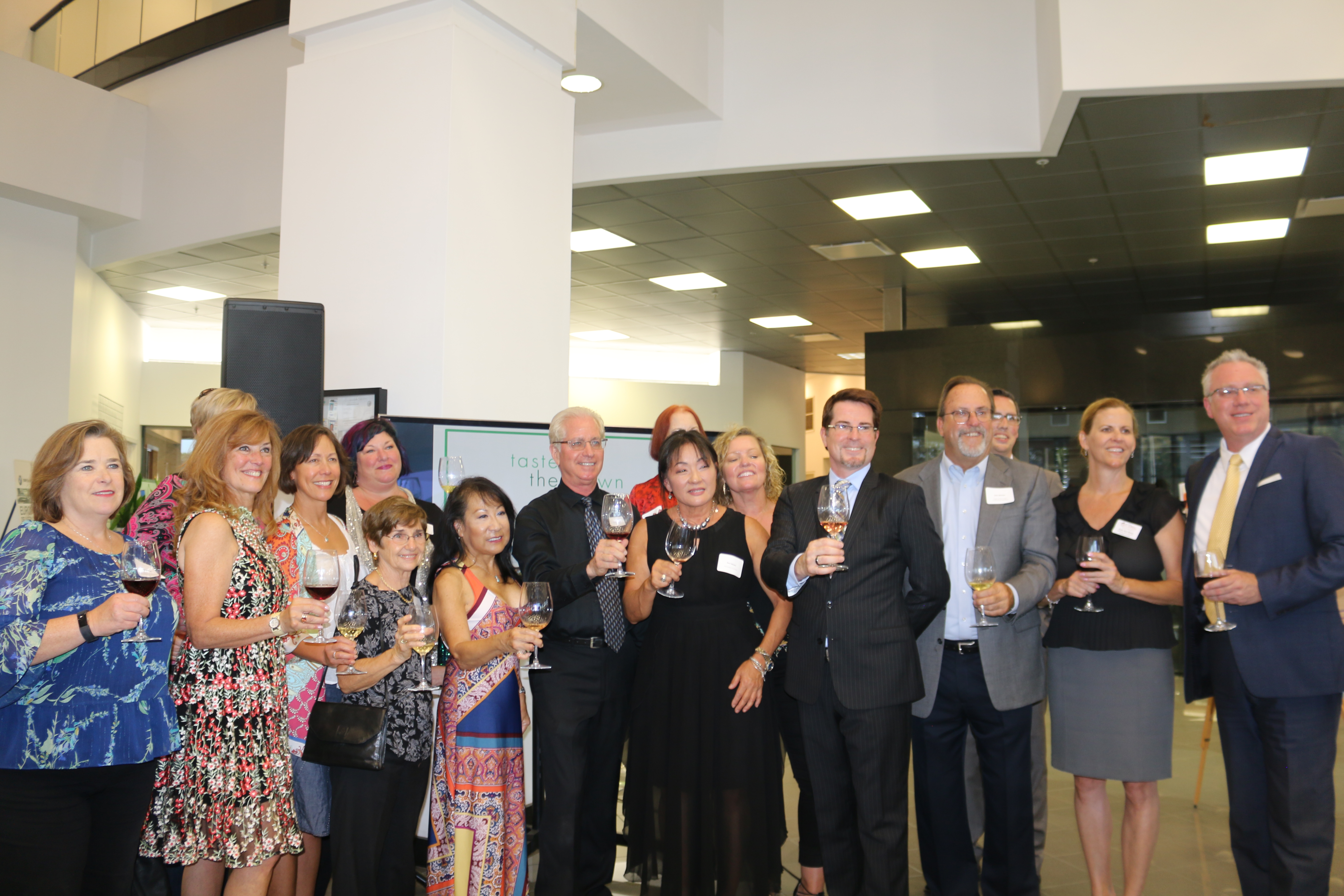 Rowland W. (Bing) Chang & Ann M. Parker - Michal W. Weisbrock & 2018 Board
Chairman of the Board of Directors, Arthritis Foundation, Rowland W. (Bing) Chang, MD, MPH, and President & Chief Executive Officer of the Arthritis Foundation Ann M. Palmer were among the VIP guest at the Arthritis Foundation Taste of the Town kick-off event hosted by Automotive Partner BMW Santa Barbara. Returning honorary Co-Chairs Tina Takaya and Richard Yates of Opal Restaurant & Bar, were joined by John O'Neill of Banc of California to address the large crowd. Opal's delicious appetizers were paired with a bevy of Honorary Vintner Jim Clendenen's Au Bon Climat wines, served by his director of marketing Katie O'Hara, throughout the event.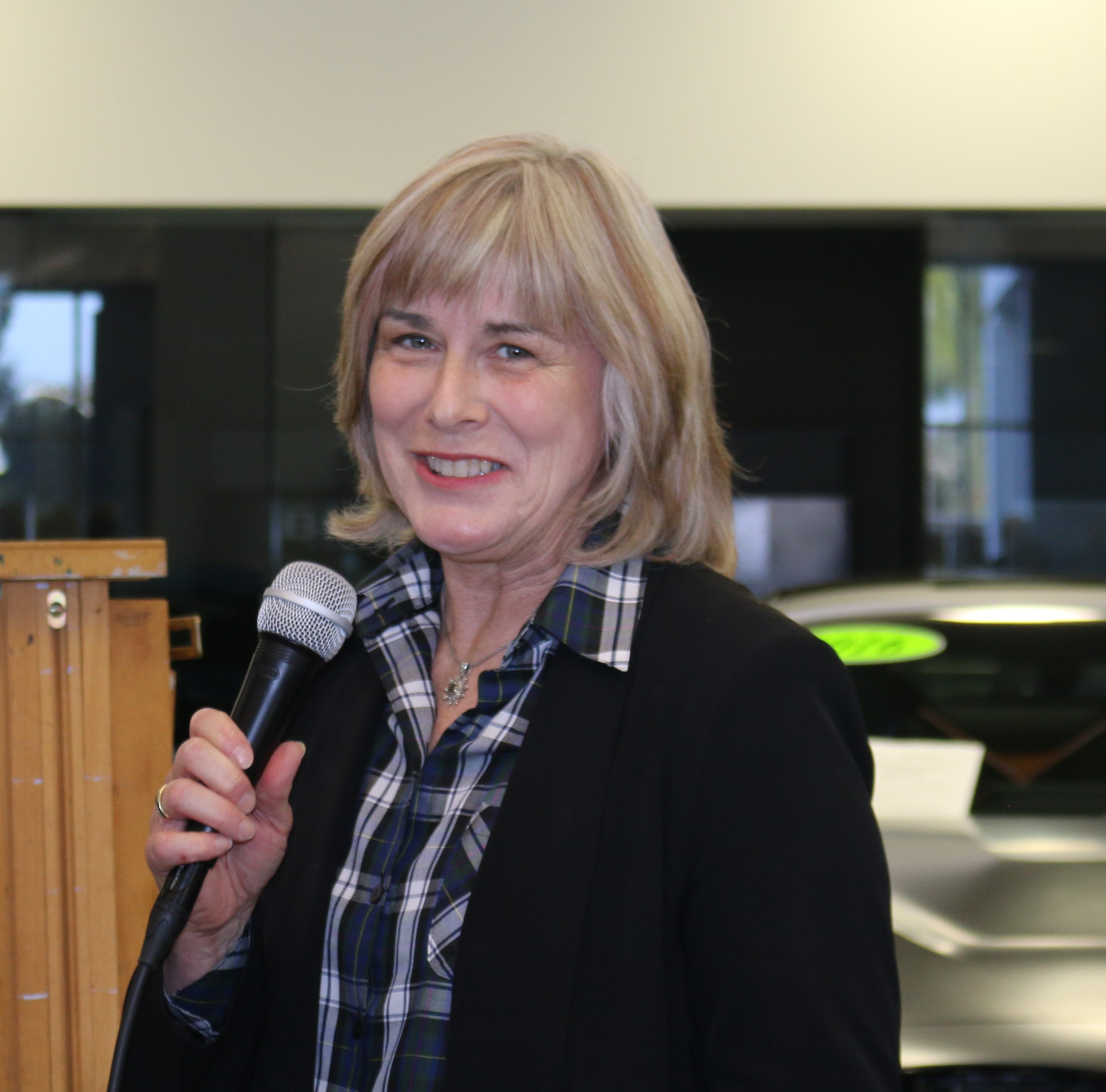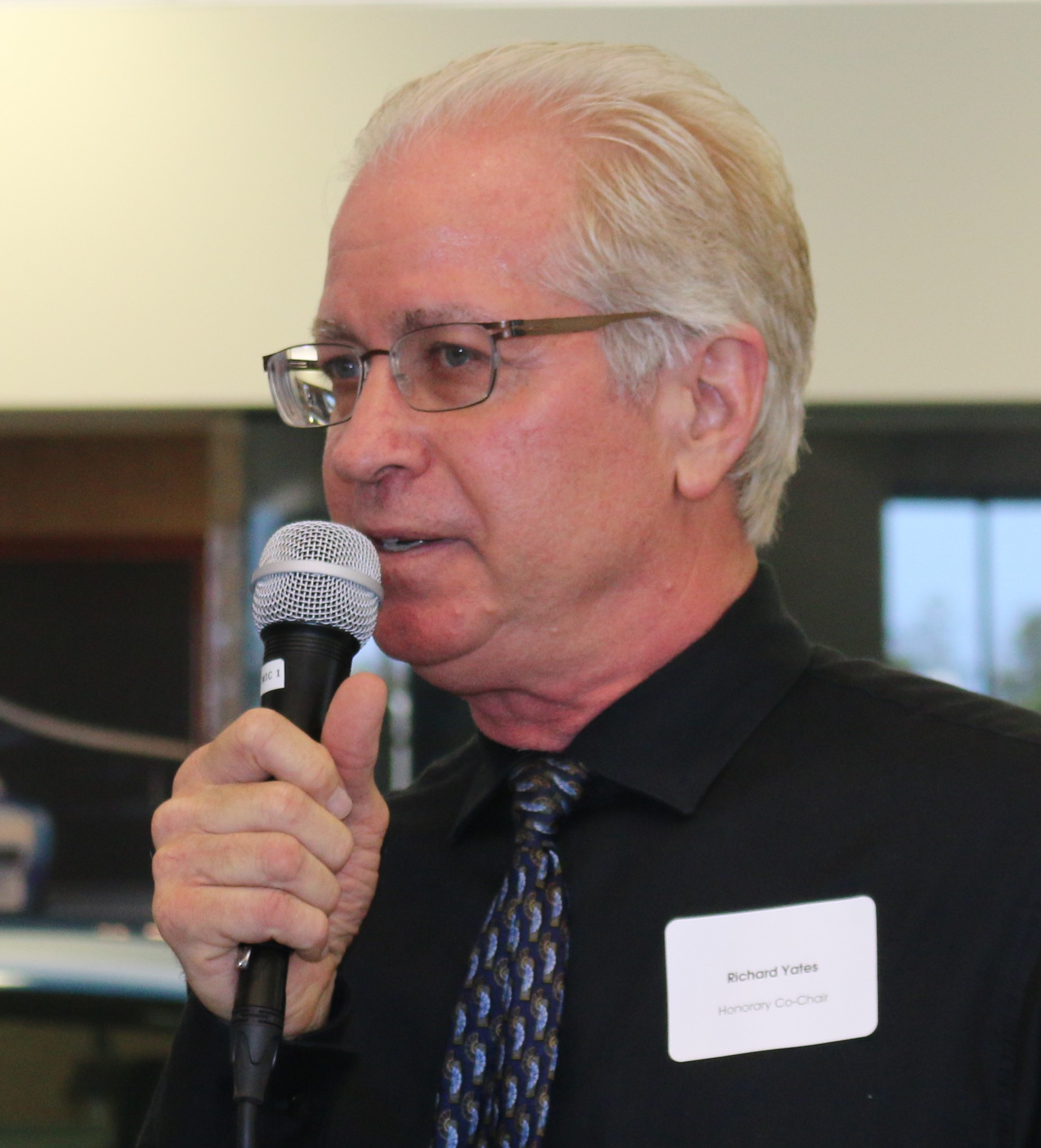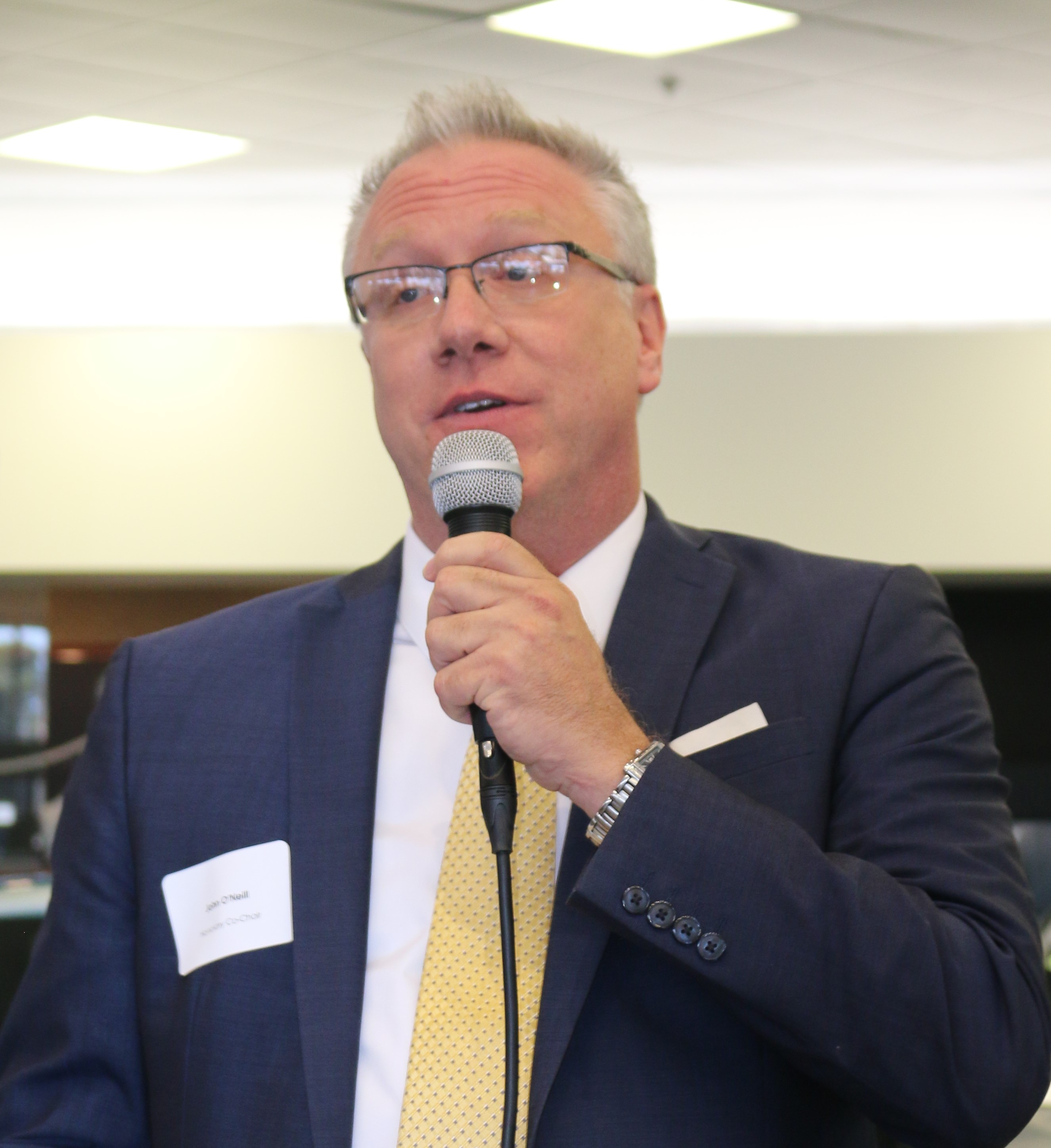 Katie O'Hara, Au Bon Climat - Richard Yates, Opal Restaurant & Bar - John O'Neill, Banc of California
Michal Wiesbrock, Executive Director of Arthritis Central Coast announced the dates of September 7 for the 37th Annual Connoisseurs' Circle Gala Dinner & Auction at the Hilton Santa Barbara Beachfront Resort, followed by the September 9 annual Taste of the Town at Riviera Park. 2018 youth honoree is Shannon Morehouse, and 2018 honoree artist Chris Potter's painting will be auctioned at the Gala. Chris was a the kick-off to unveil his painting.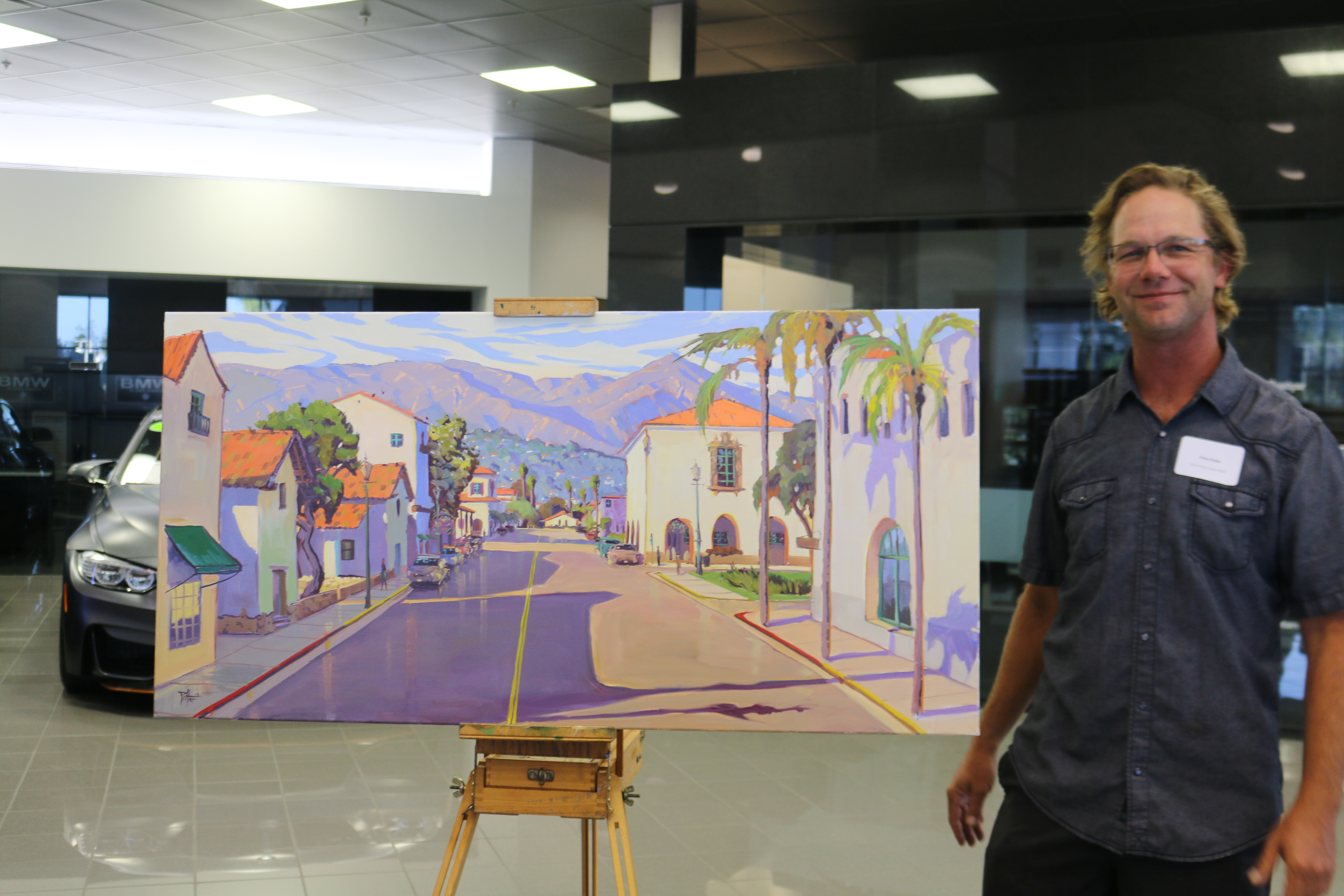 Santa Barbara Artist Chris Potter unveiled Painting to be Auctioned
The two extraordinary gastronomique events for Taste of the Town include a Connoisseur's Circle Gala Dinner & Auction Friday, September 7 at Hilton Santa Barbara Beachfront Resort, which will feature the talents of Chef Matt Johnson, San Ysidro Ranch, David Rosner, The Monarch at the Montecito Inn, Steven Giles, formerly of Sage & Onion and Le Garoche London, David Cecchini, Cecco Ristorante and a guest chef from Hilton Hotels & Resorts. The culinary delight dinner will be served in the Rotunda and will be paired with wines from Au Bon Climat.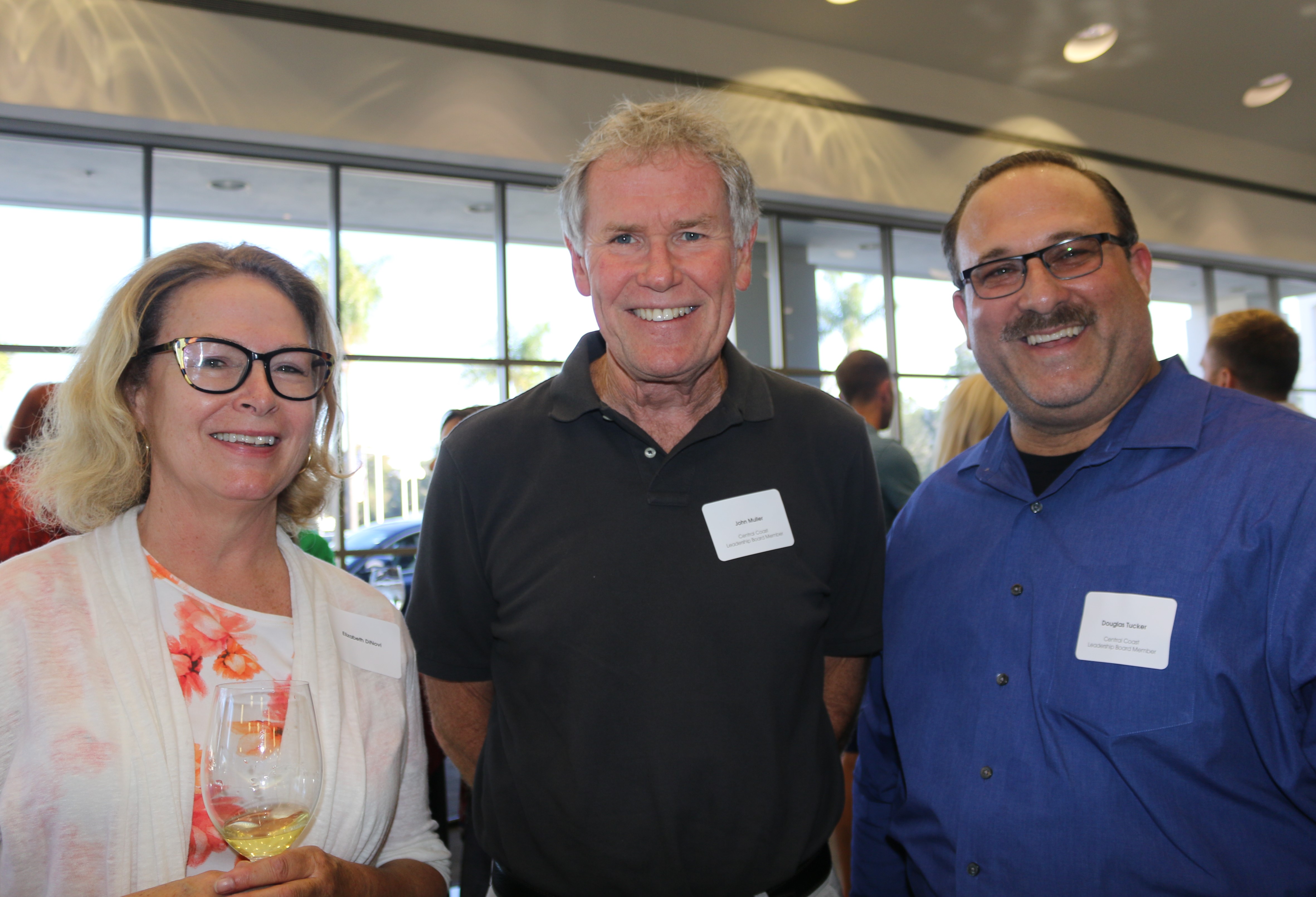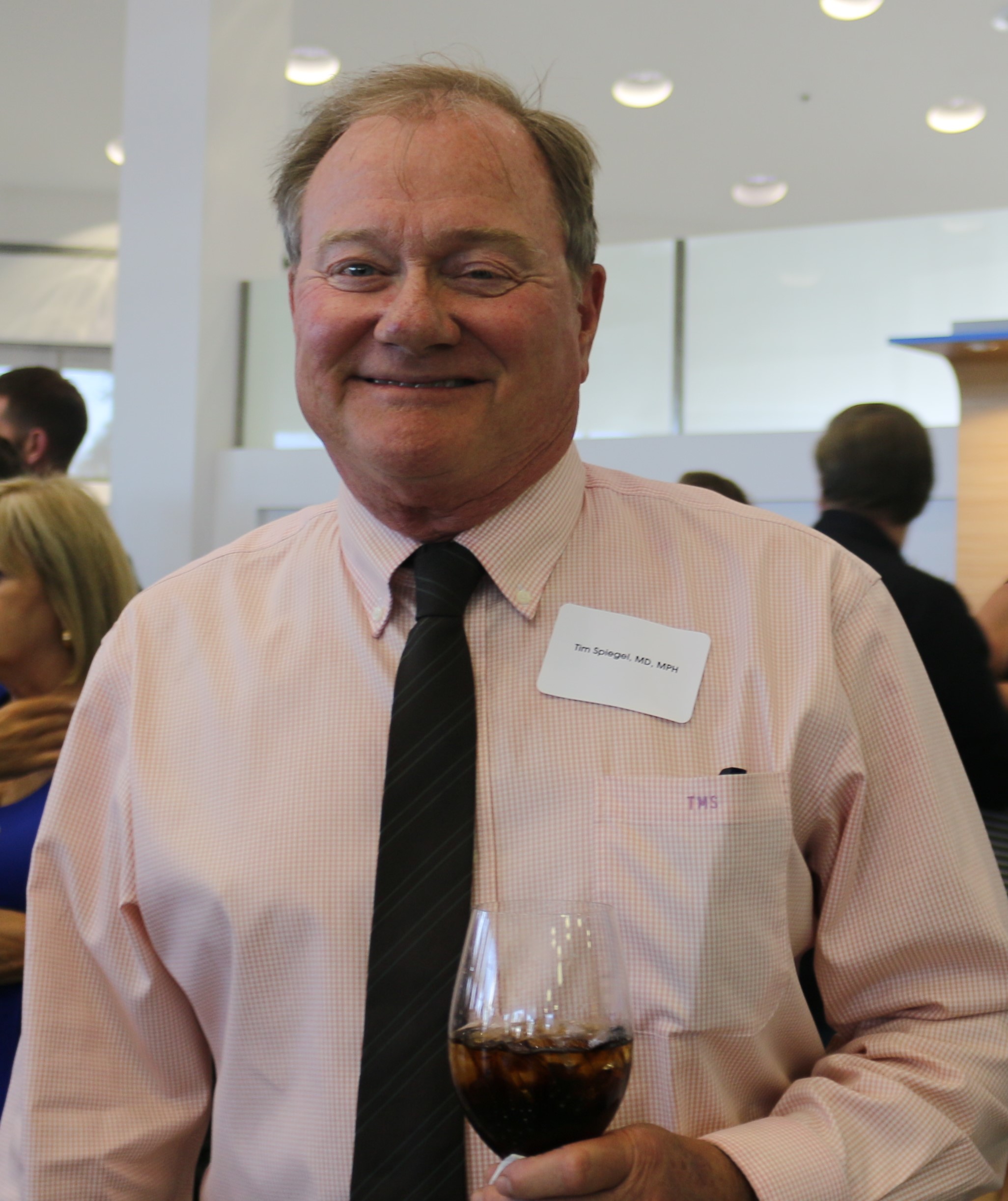 Elizabeth DiNovi with Board Members John Muller & Douglas Tucker, Vista Del Monte - Dr. Tim Spiegel
On Sunday, September 9 the Riviera Park overlooking the city will be the site of the Taste of the town featuring the finest restaurants, caterers, wineries, breweries and spirits providers, with a silent auction, photo booth and live jazz.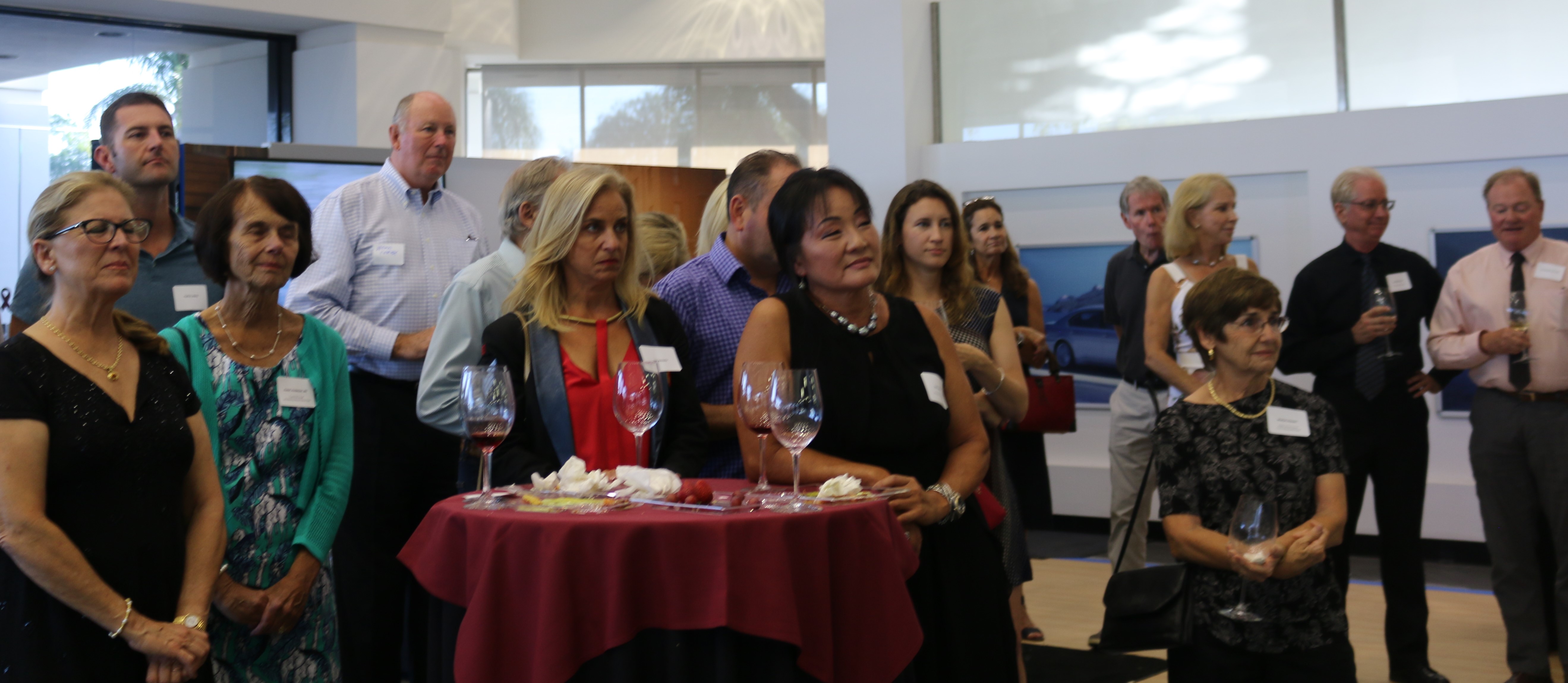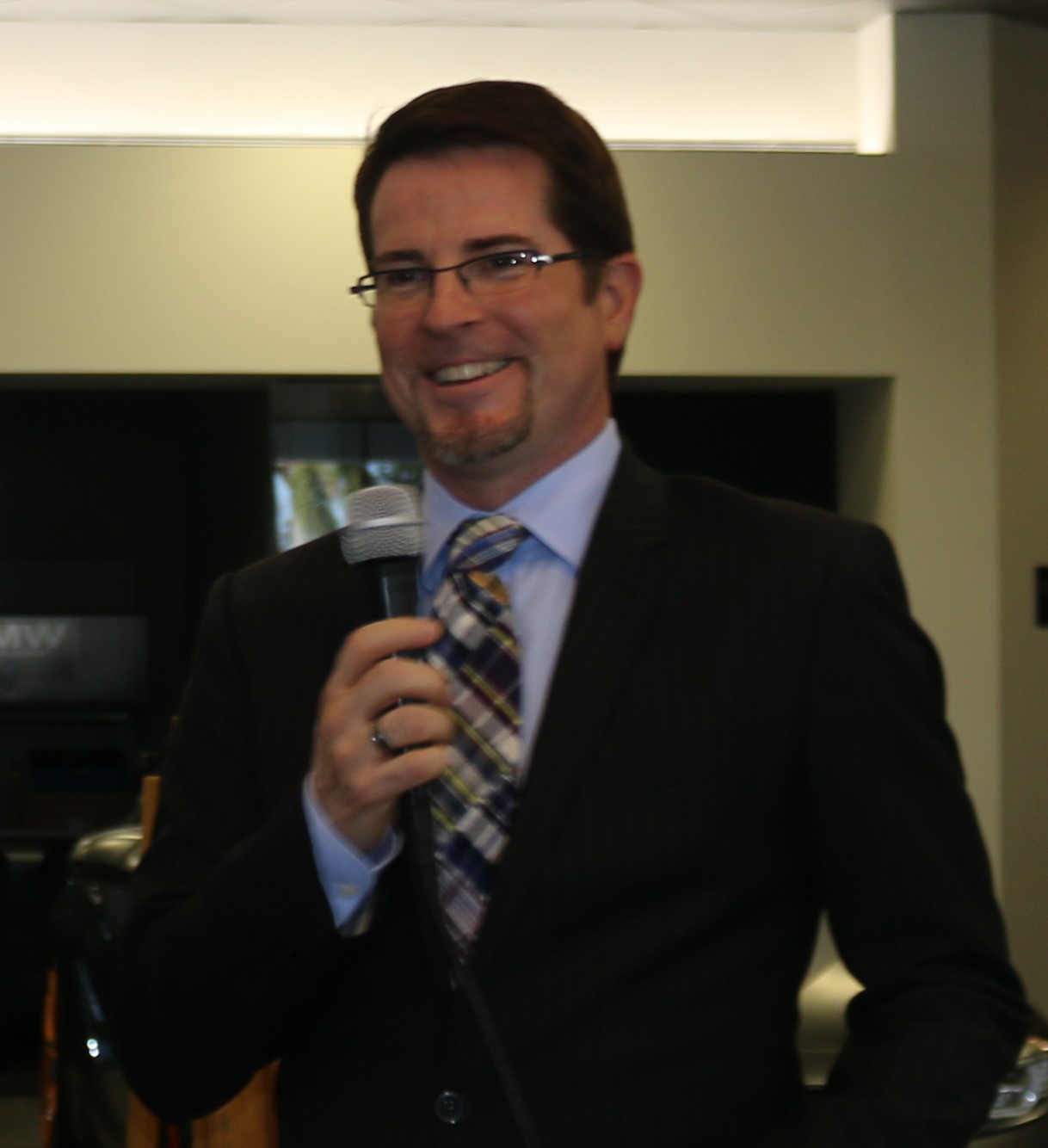 Invited Guests with Michal W. Wiesbrock, Executive Director AF Central Coast
Arthritis Foundation Central Coast Local leadership Board members for 2018 include Pam Tanase, Amy Leong MBA, Karen Anderson, R.N., Miriam Parsa, MD, Laura Kath, Deborah Deneaulf, L. Mae Chandler, Thomas Ferro, MD, William Gallivan, Jr. MD, Susan Lemon, DO, Kristi Jena, C.J.Ward, Lynn Yekiazarian, Douglas Tucker.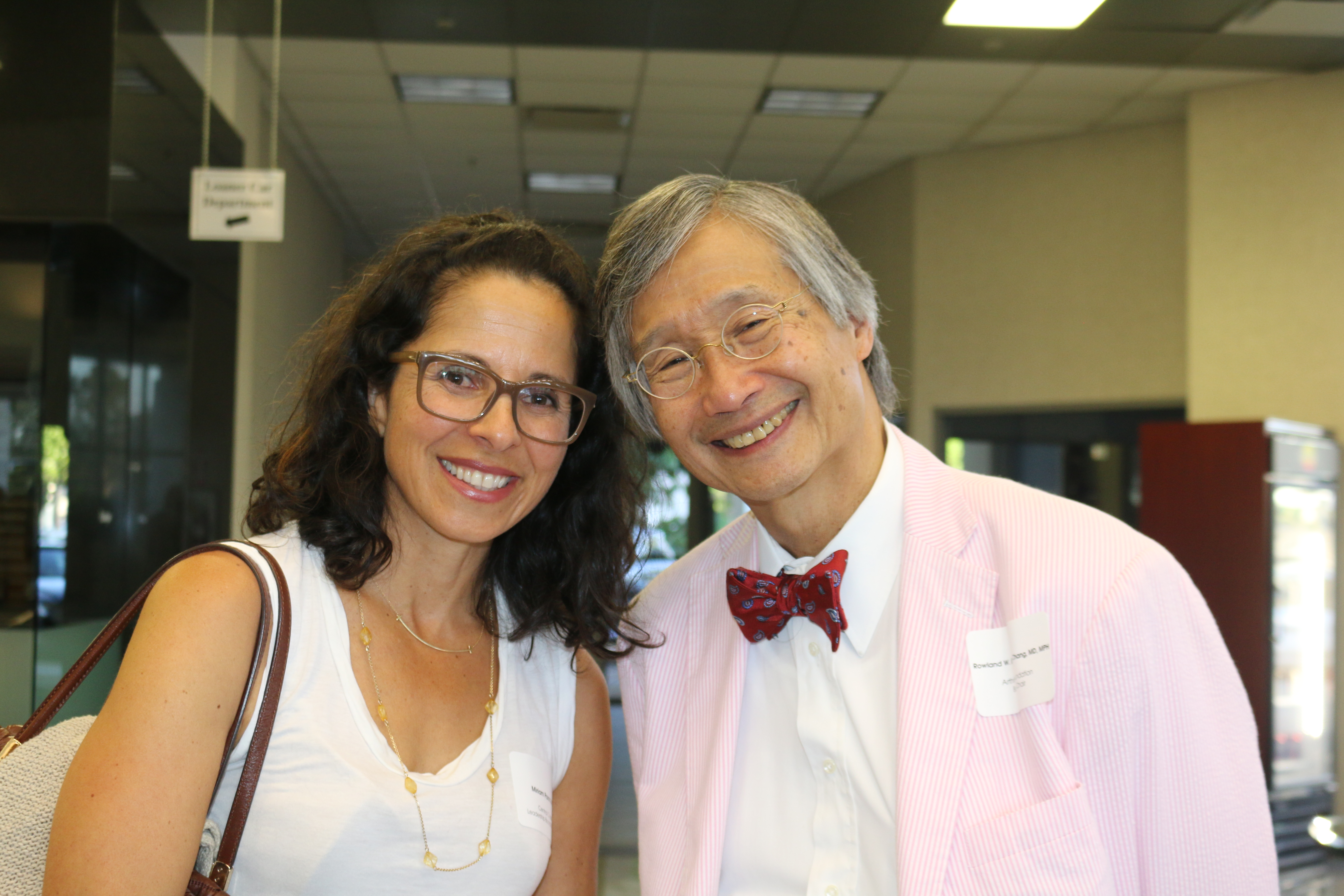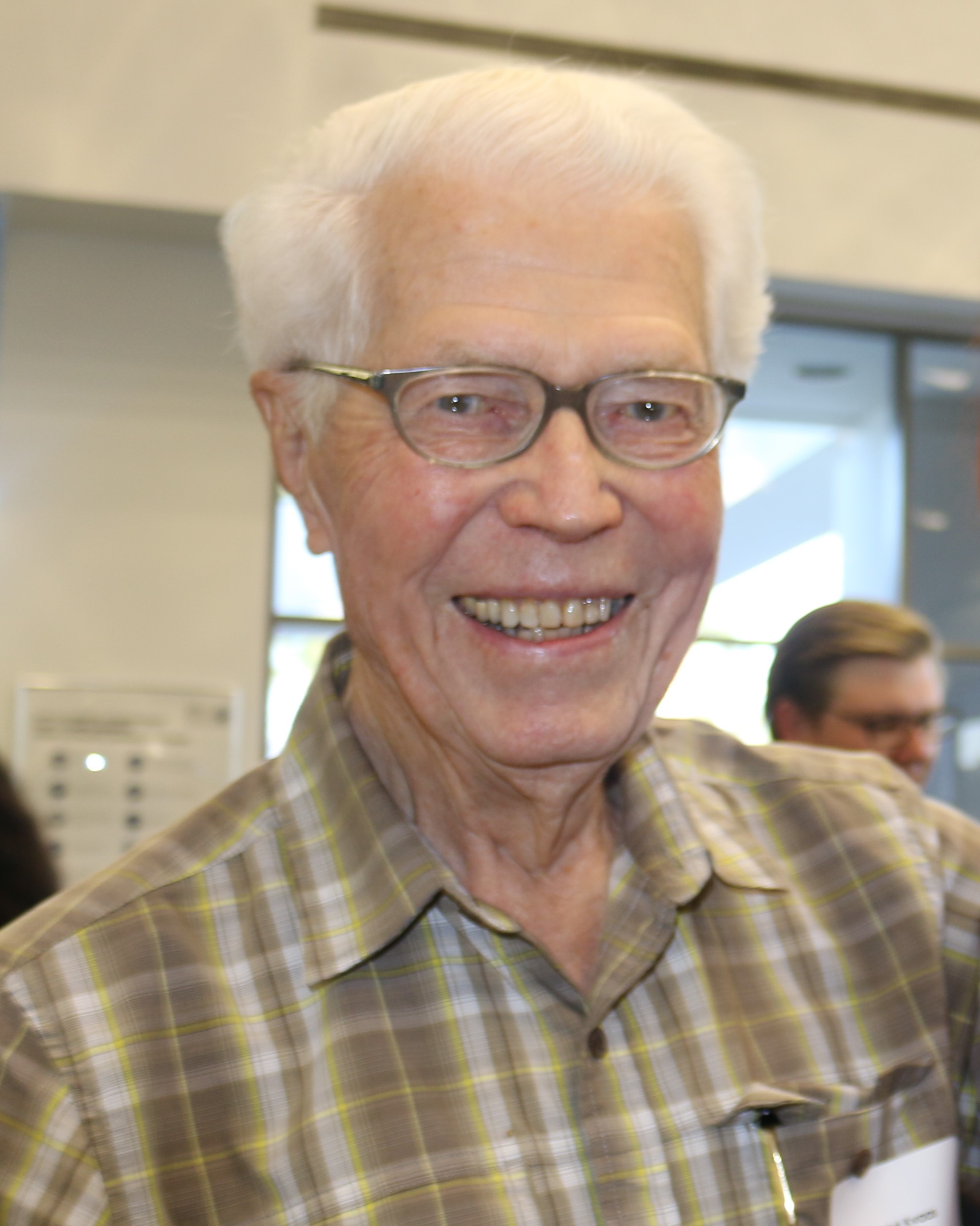 Dr. Rowland (Bing) W. Chang & Dr. Miriam Parsa - Art Kvaas, CC Leadership Board Member Emeritus

All proceeds from these events support Arthritis Foundation services and programs. For detailed information and tickets please visit: www.arthritis.org/tasteofthetownsb.

___________________________________________________________________________________________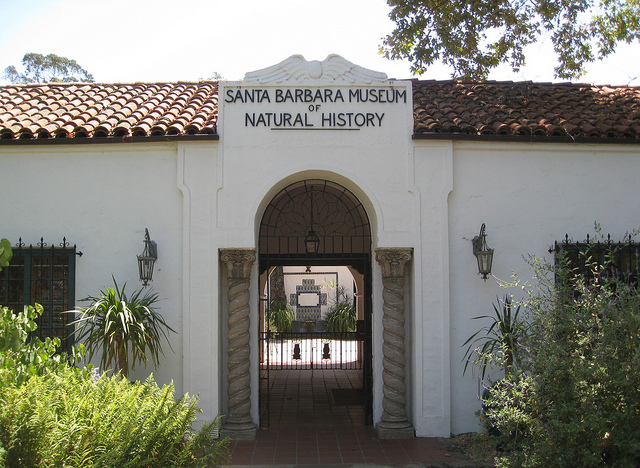 Sensational Wine + Food Festival at SBMNH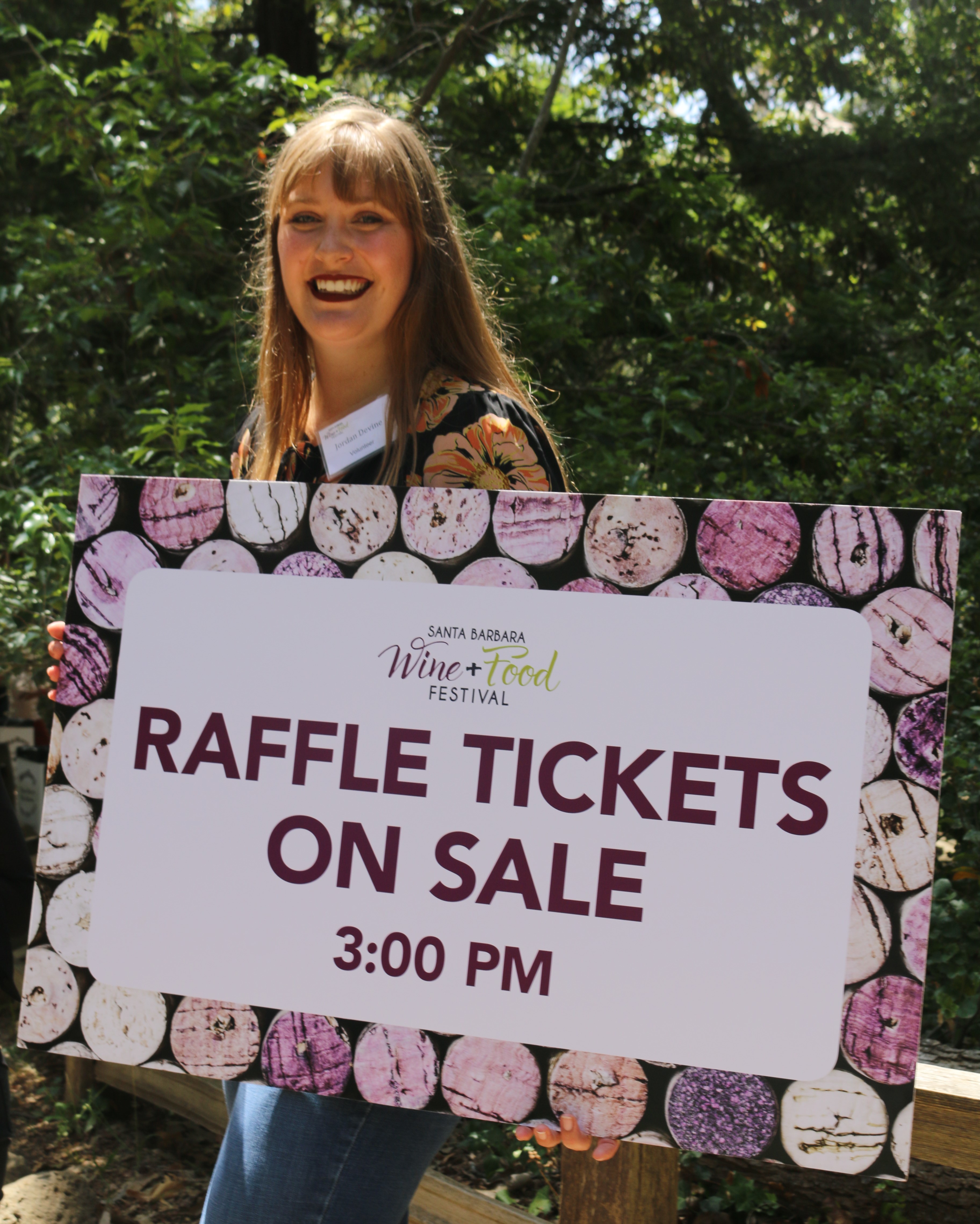 The sold out 2018 Santa Barbara Wine + Food Festival was once again a hugely successful event on the banks of Mission Creek at the Santa Barbara Museum of Natural History. The huge crowd of 'foodies' and wine lovers mingled with winemakers, bakers, and chefs under the oak trees. Starting at 3:00 PM in Fleischmann Auditorium, guests had the chance to purchase $40 raffle tickets for the "Every Cork wins" raffle and many won prizes worth up to $500 in value for their $40 raffle ticket. Prizes included wine, restaurant certificates, overnight hotel stays, and more.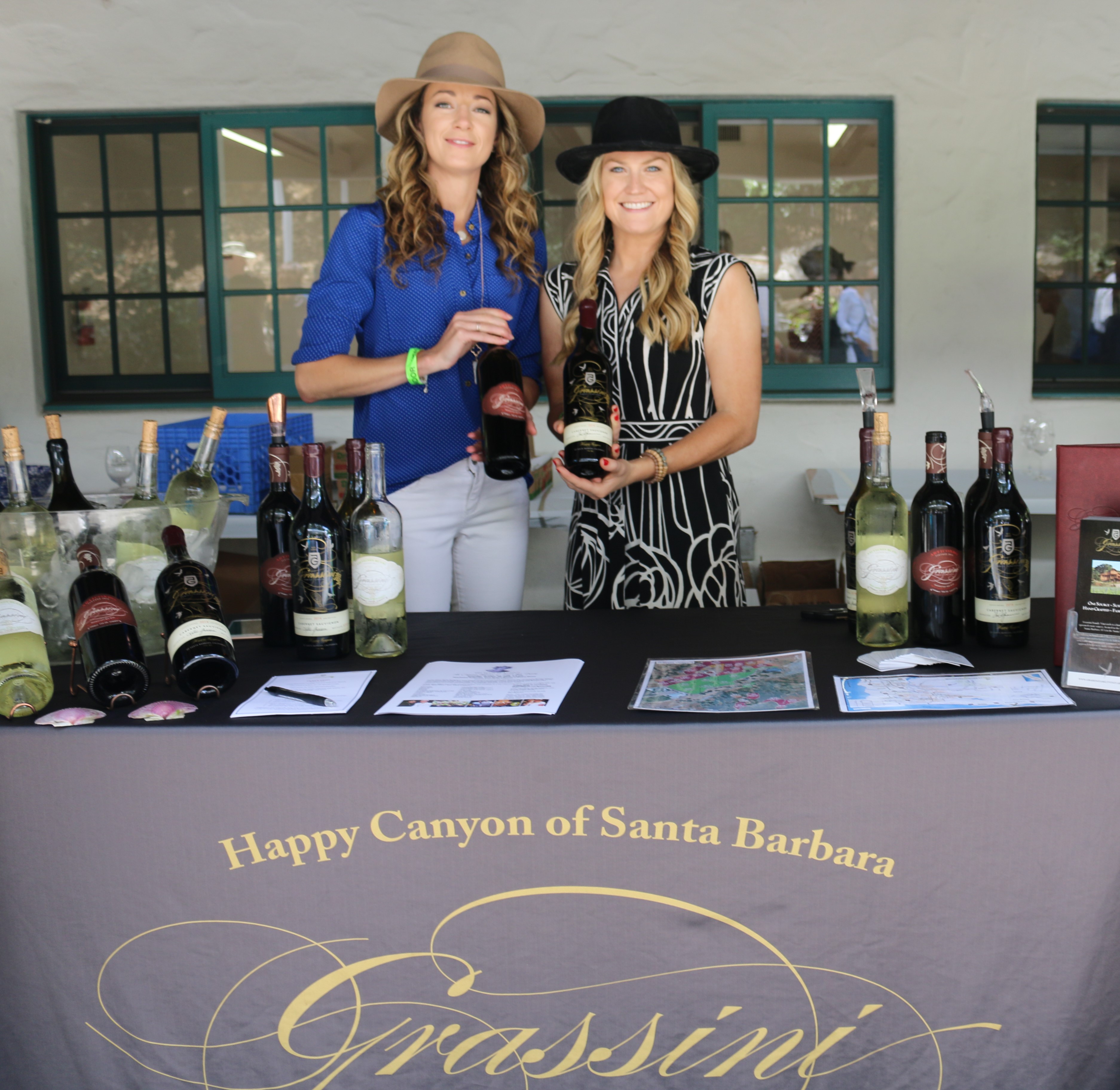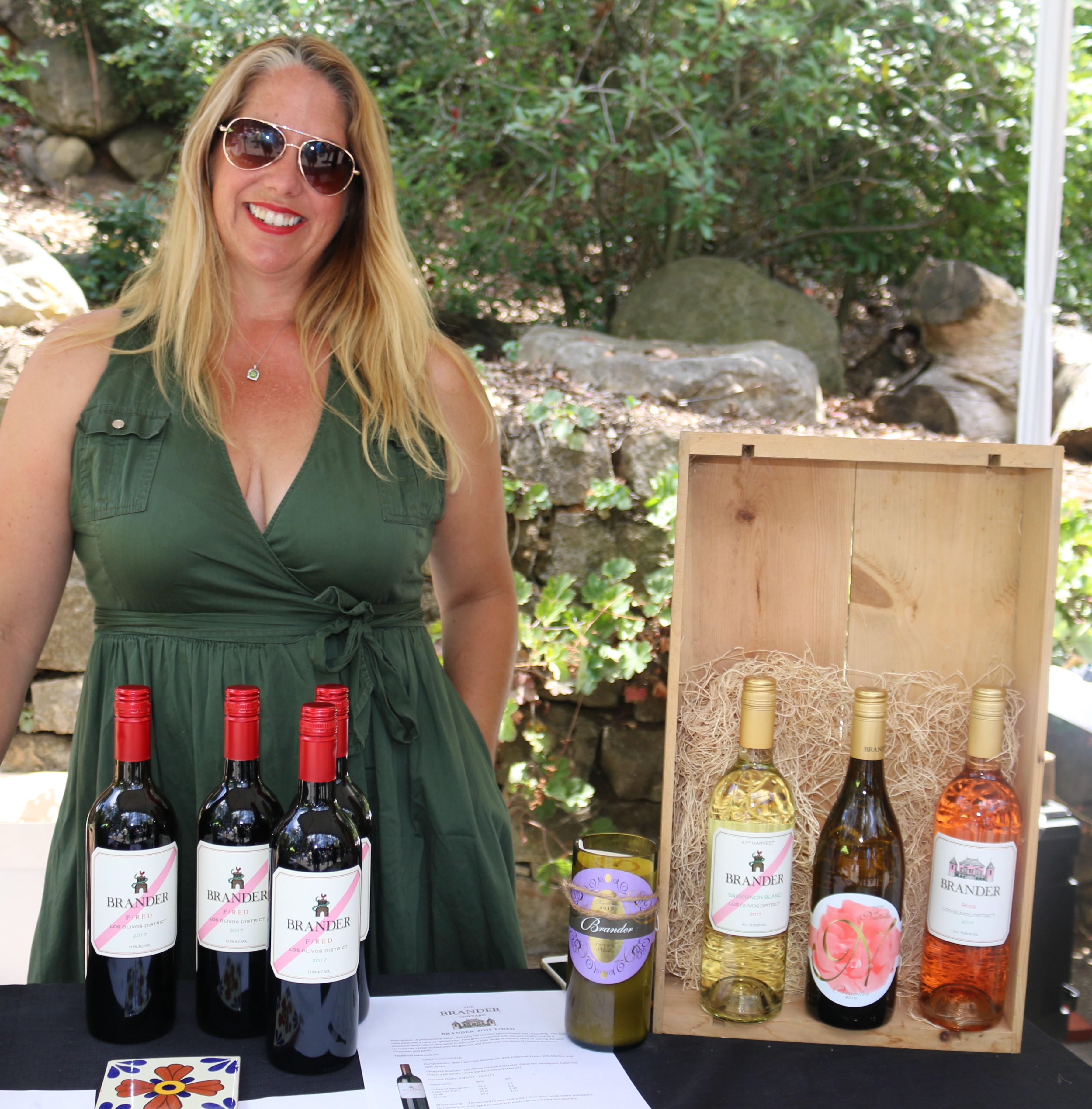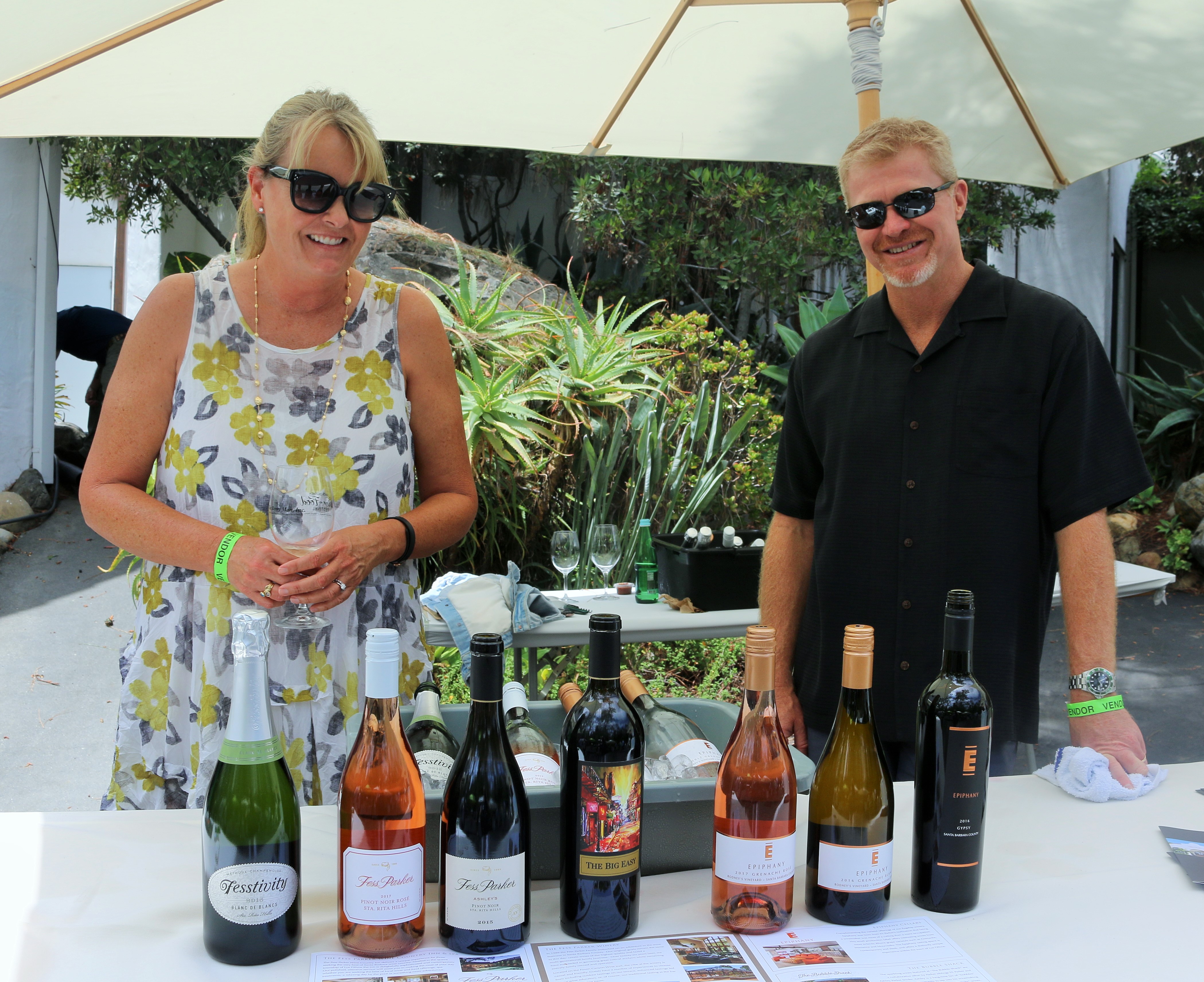 Grassini Family Vineyards - Brander Vineyard - Fess Parker Winery & Vineyard
The beautiful views and wine loving fun shared by people who attend every year made this yet another fantastic event to benefit Santa Barbara Museum of Natural History. Chefs from fine restaurants in the area 'brought it' offering bites of really amazing foods, and award-winning winemakers provided the perfect wines to pair with the exceptional bites.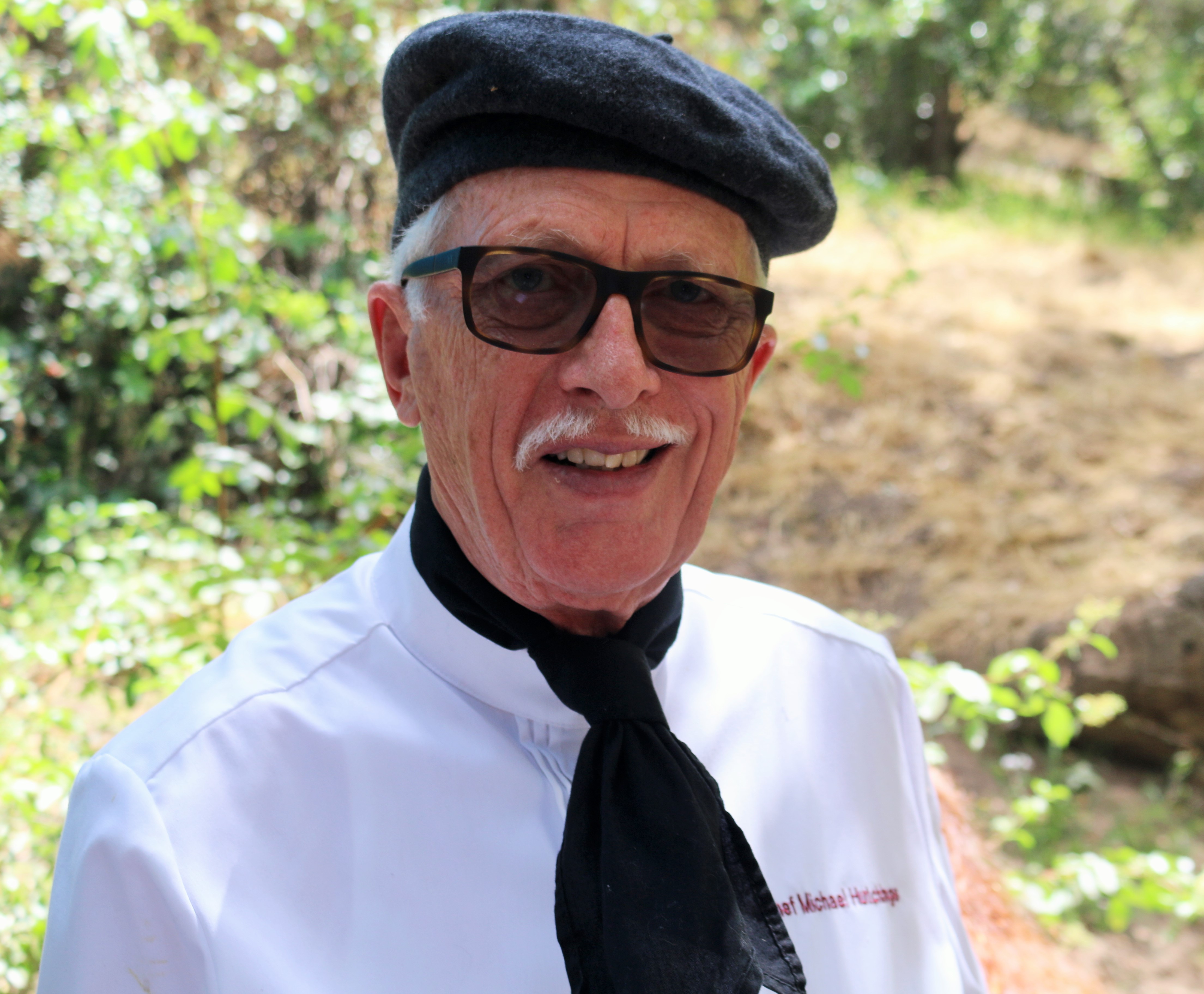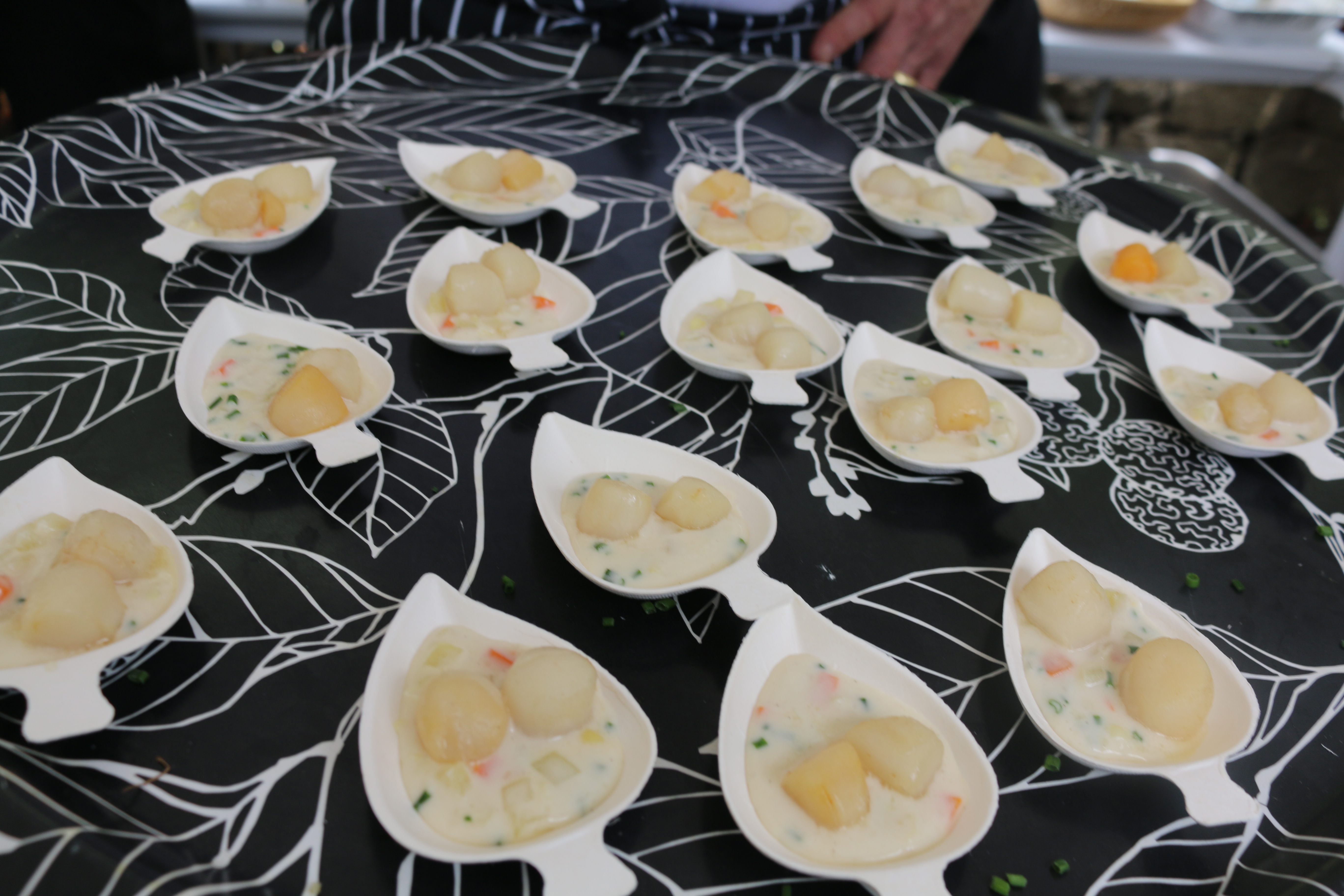 Chef Michael Hutchings - Divine Scallops in Creame Sauce
Chef Michael Hutchings was at his culinary best offering the VIPs sensational Goleta Abalone morsels, and later tender scallop bites in cream sauce. Chef Jeremy Tummel from The Bear & Star had them waiting in line for a taste from his grill. Chef Dario of Ca Dario's always attracts followers for a sample of his pasta favorites as does Via Maestra 42. I flipped for Industrial Eats Indian sampler plate followed with fresh mango popsicles, and Finch & Fork's pork belly bites were addictive. The crème de la crème was The Little Door duck pate, as well as the bigger than life Paella production by Loquita. Jim Clendenen of Au Bon Climat reports, "This is the most beautiful tasting, and the most beautiful setting that I do anywhere in the country, no question about that."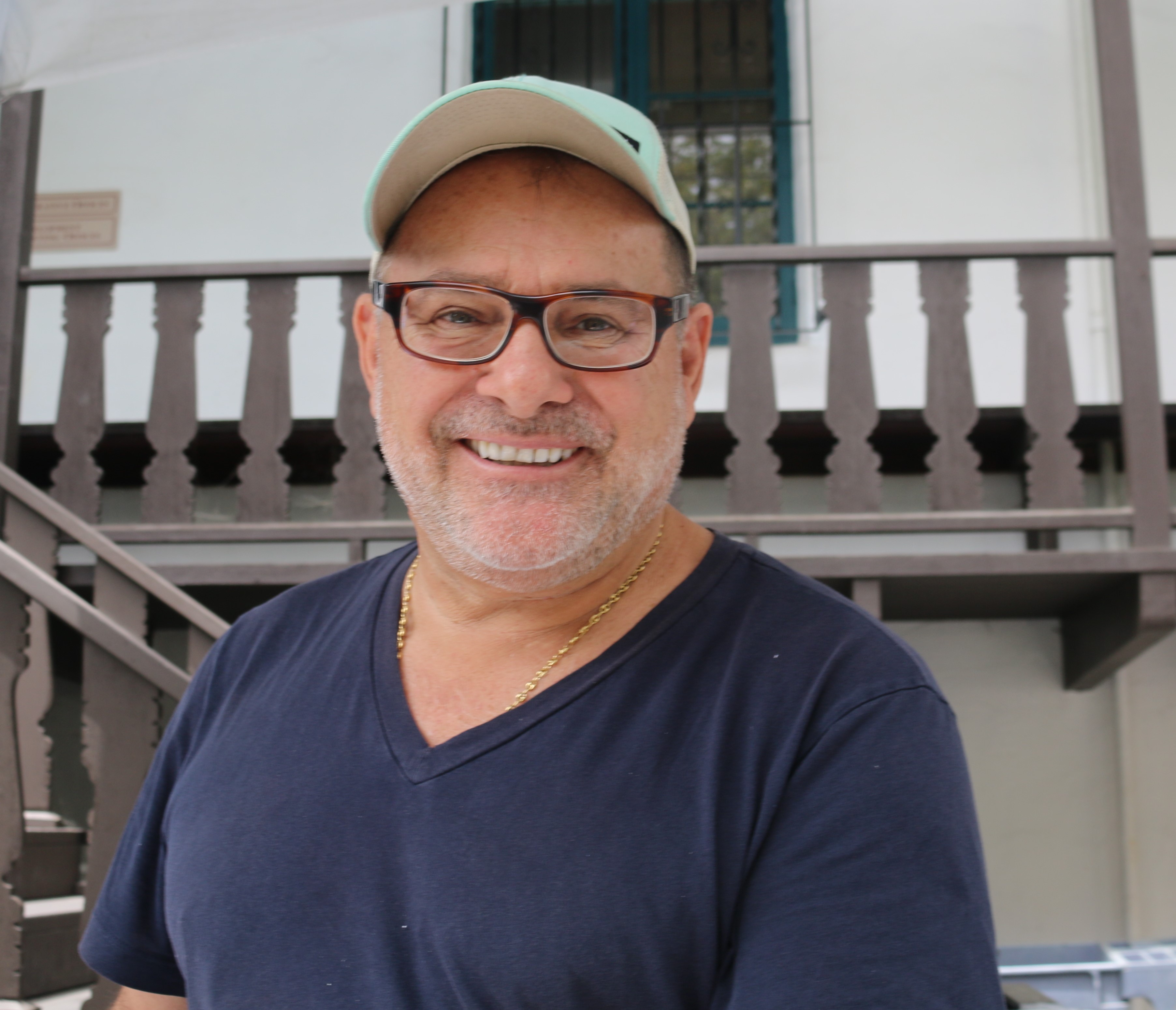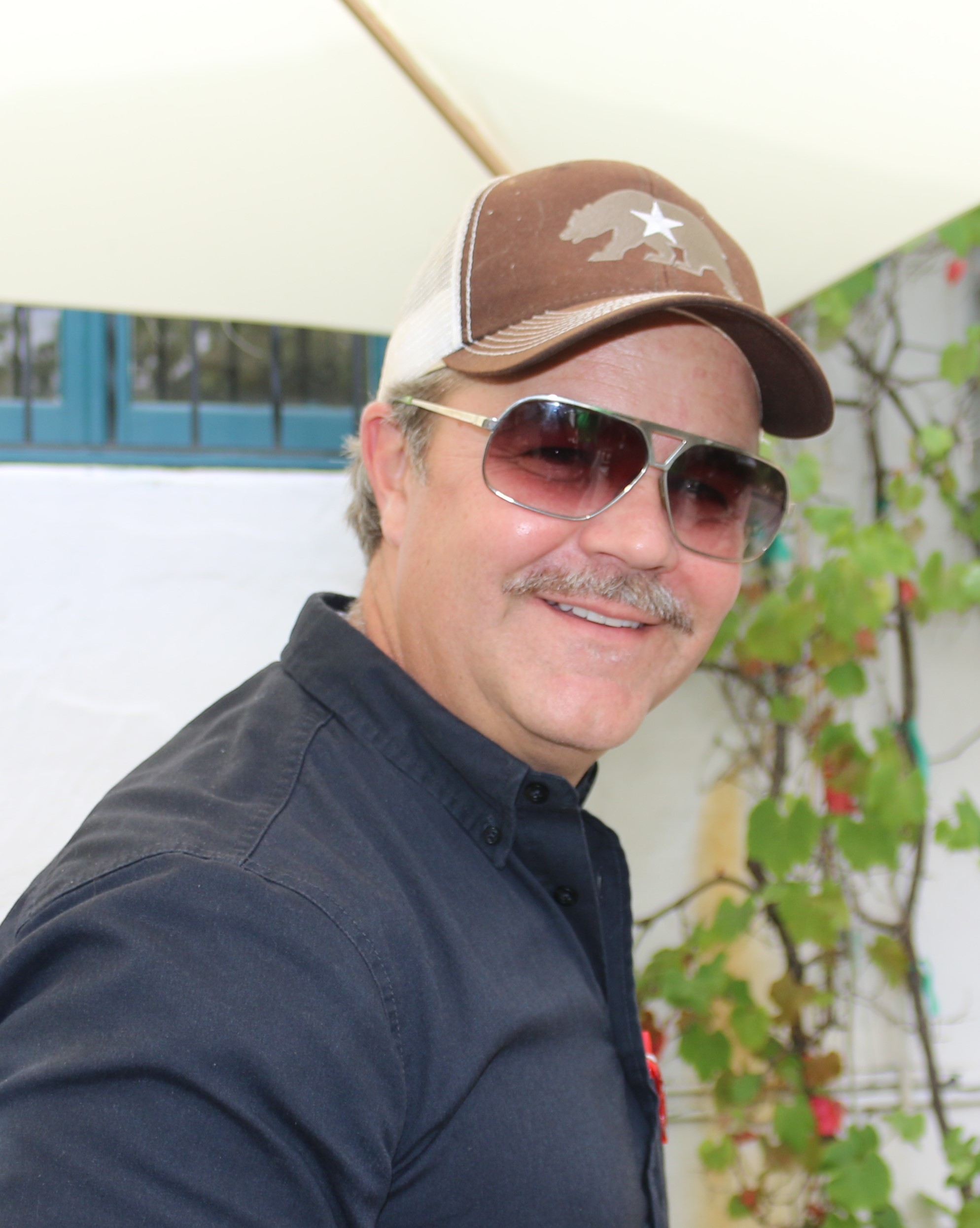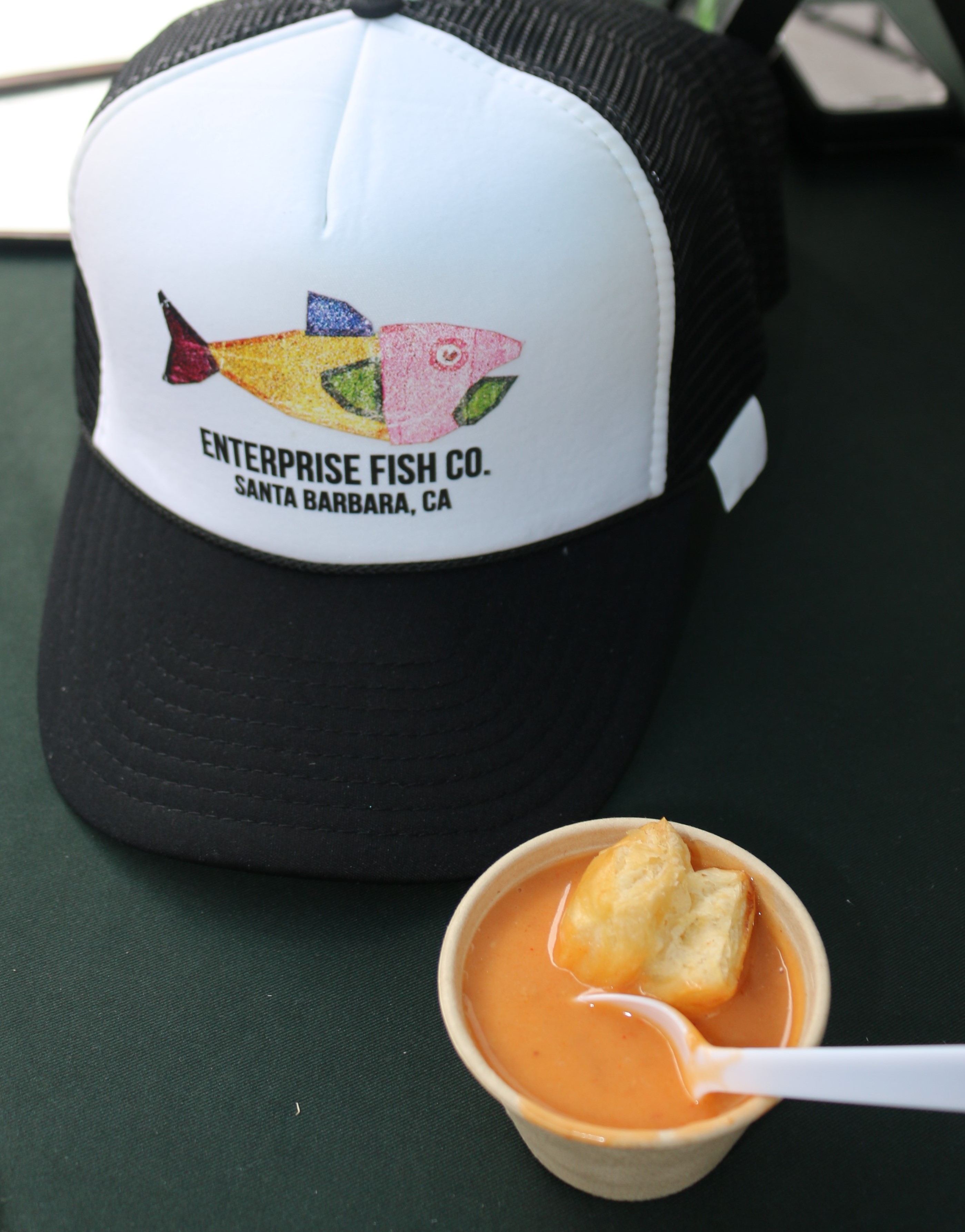 Chef Dario Furlati, Ca Dario - Chef Jeremy Tummell, The Bear & Star - #1 Lobster Bisque Enterprise Fish Co.
The full list of food related providers included Barbareño, Beacon Coffee, Benchmark, Black Bow Sweets, Blue Water Grill, Bob's Well Bread, Brophy Bros. Ca' Dario, Country Catering, Deux Bakery, Enterprise Fish Company, Farmer Boy, Finch and Fork Restaurant, Gelson's Market - Santa Barbara, Goa Taco, Helena Avenue Bakery, Hitching Post, Il Fustino, Industrial Eats, Jessica Foster Confections, Les Marchands, Loquita, Michael's Catering, Oat Bakery, Outpost at Goodland, Pico, Pig & Butter, Renaud's Patisserie and Bakery, Santa Barbara Popcorn Co., Savoy Cafe and Deli, Scarlett Begonia, Solvang Bakery, The Bear and Star, The Lark, The Little Door, Trader Joe's, Via Maestra 42. Exclusive wine and food pairings from Bibi ji, Black Bow Sweets, Bluewater Grill, Buttonwood Winery and Vineyard, D'Alfonso-Curran Wines, Domaine de la Côte, Finch & Fork Restaurant, Folded Hills, Grimm's Bluff, Michael's Catering, Mosby Winery and Vineyard, Sandhi Wines, and Toucan Wines.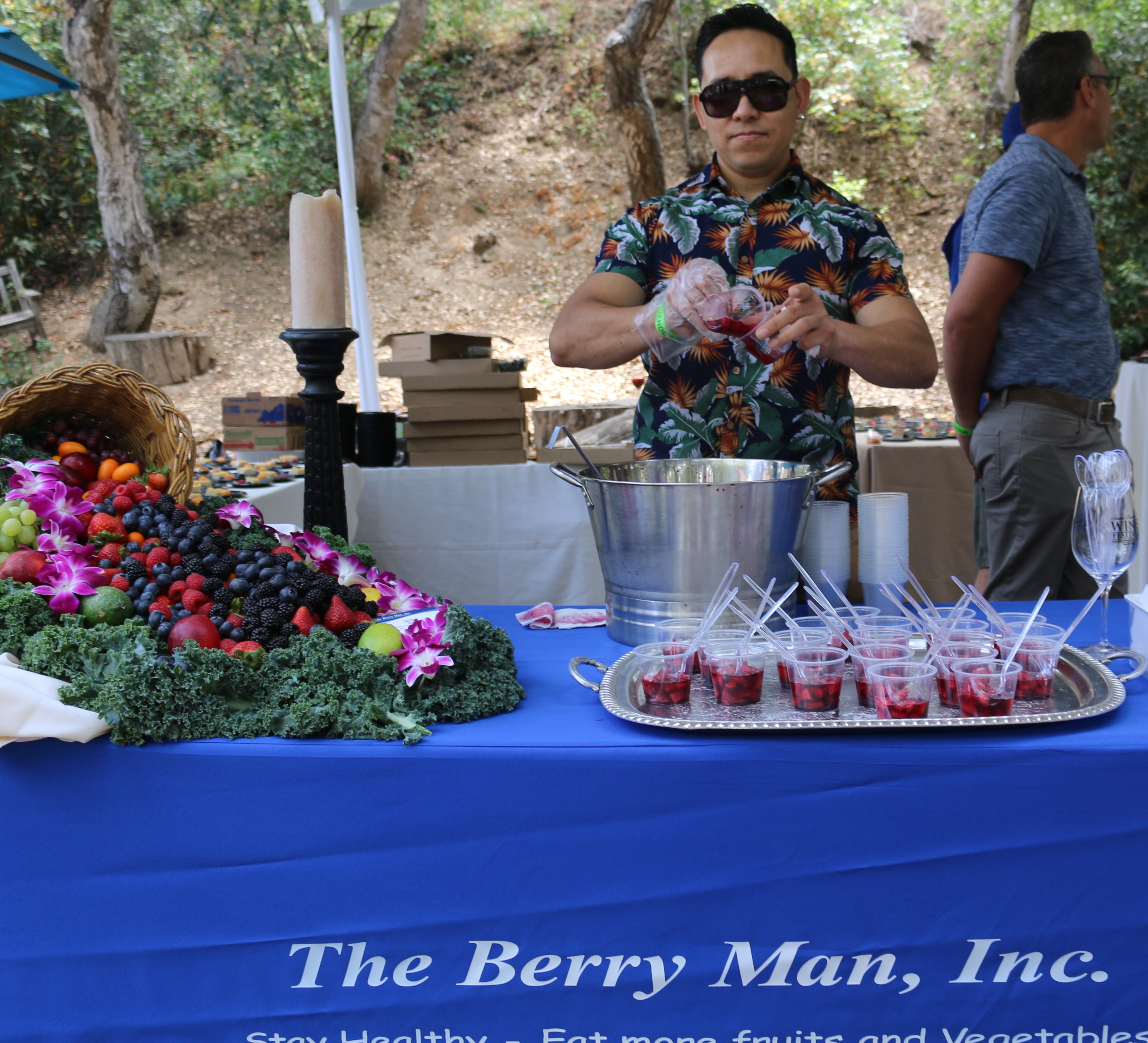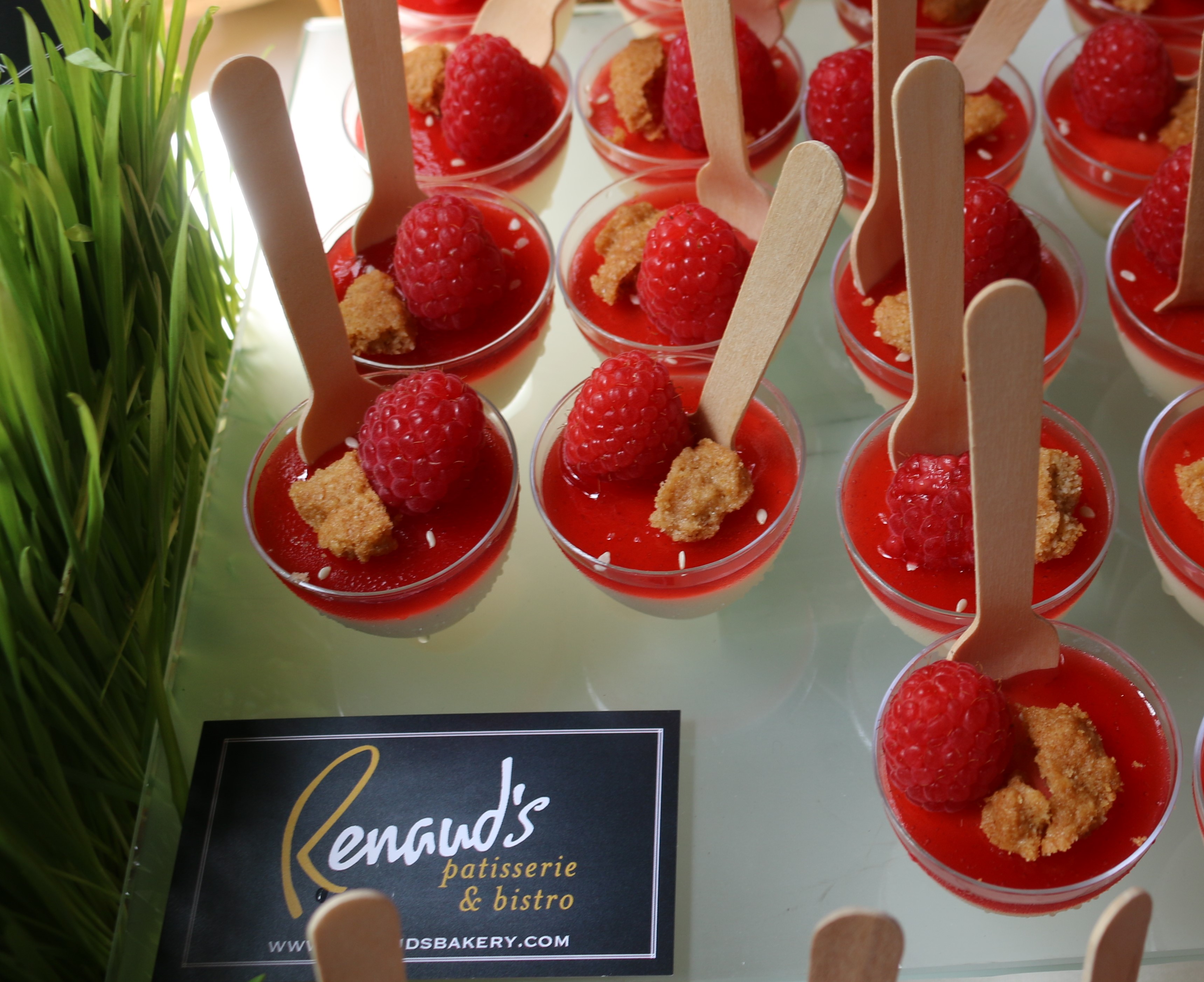 The Berry Man, Inc. - Renaud's Patisserie & Bakery - PICO Bites
The local winemakers in the Santa Barbara area are well known and loved by most of the people who have supported this event since its inception, and guest have the opportunity to speak with them, and receive special discounts on wine offered at their wineries and wine tasting rooms or through their wine clubs. I loved seeing the girls from Grassini Family Vineyards, the Fess Parker family, Kalyra (who I just met during a wine tasting this week), Tatomer couple, Foxen, Casa Dumets, Au Bon Climant and so many more. Margerum was pouring 'rose wine all day' and Fred Brander wines are always on attendees list of favorites. This casual wine tasting under the old oak trees is an ideal way for guests to sample wine and learn about winery locations and awards.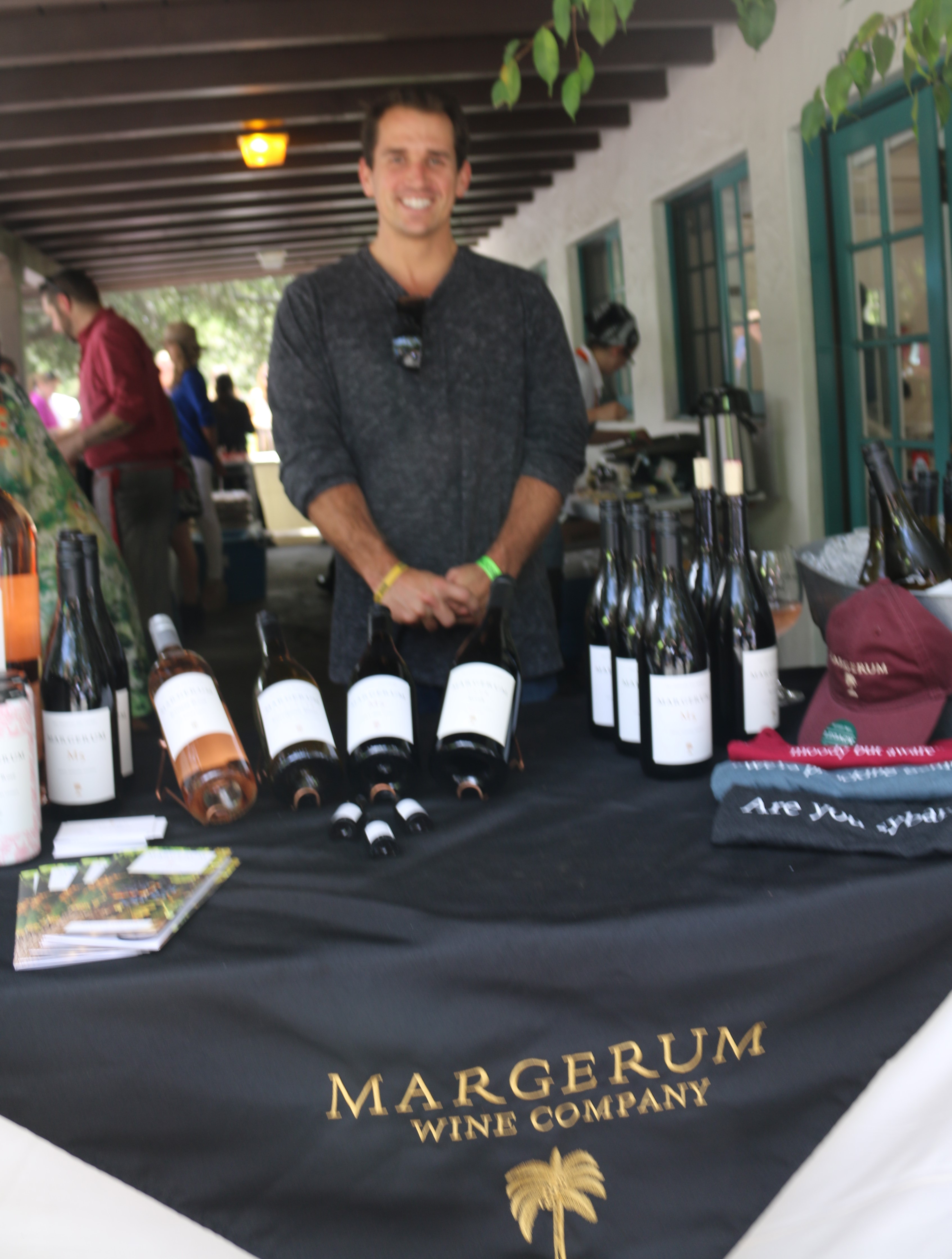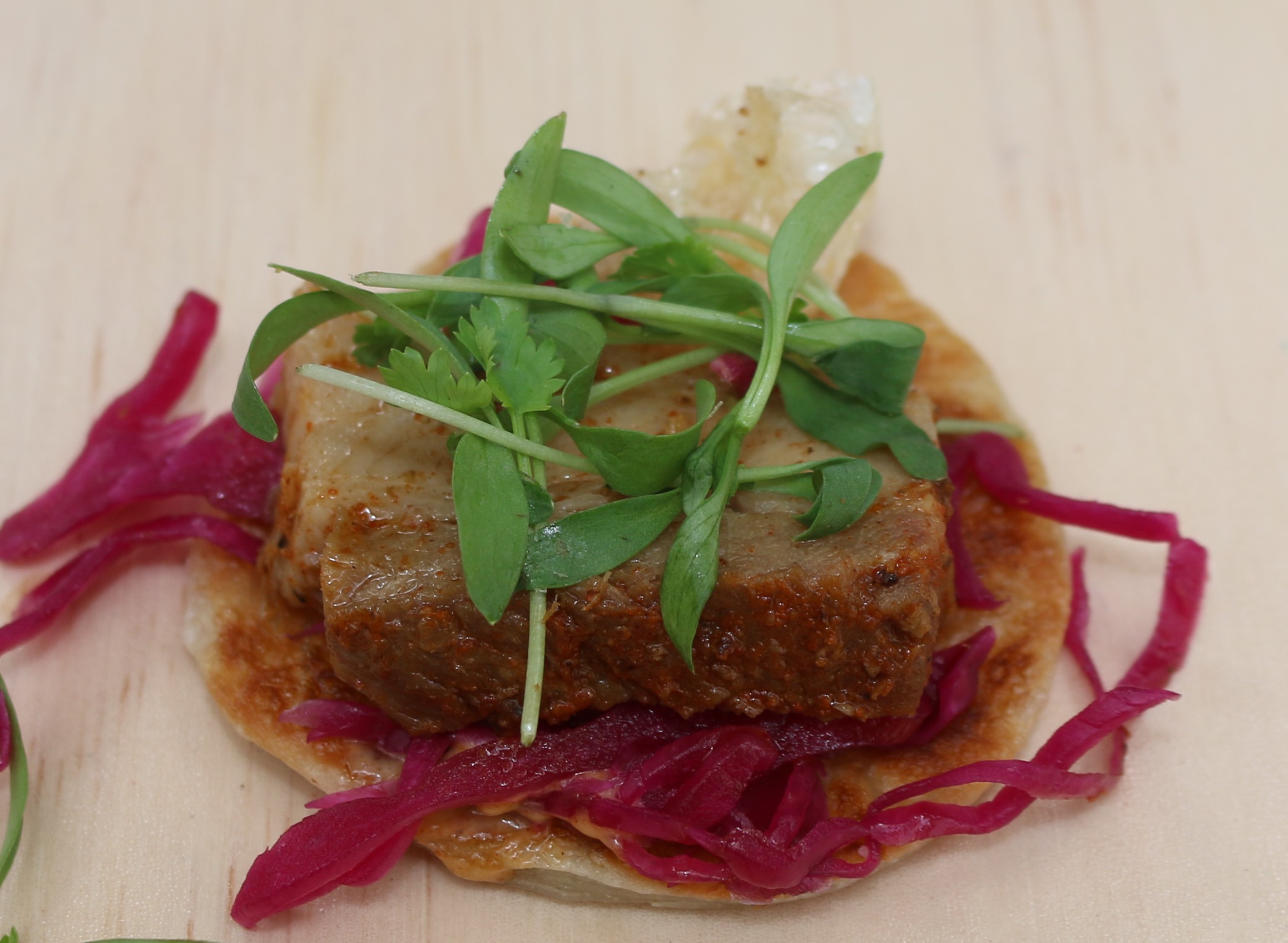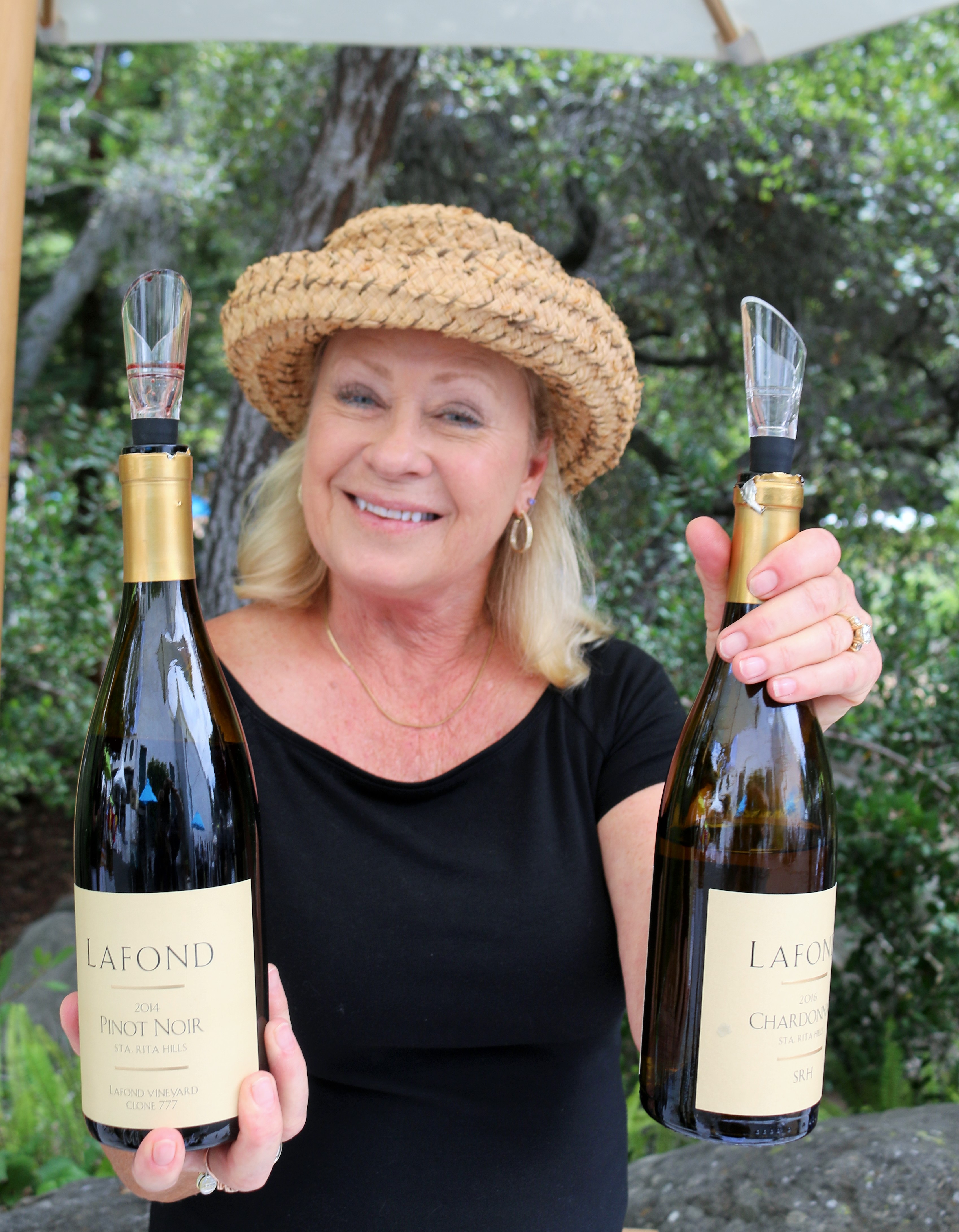 Margerum Wine Company - GOA TACO - LaFond Winery
Participating wineries included , Alma Rosa, Andrew Murray Vineyards, Area 5.1, Arthur Earl Winery, Au Bon Climat, Babcock Winery, Beckmen Vineyards, Bedford Winery, Brander Vineyard Brewer-Clifton, Buttonwood, Cambria, Carr Vineyards and Winery, Casa Dumetz, Cebada, Consilience, CORE, Cutler's Artisan, D'Alfonso-Curran, De Paola, Domaine de la Cote, Epiphany Cellars, Feliz Noche, Fess Parker Winery & Vineyard,Alexander & Wayne Fiddlehead Cellars, Flying Goat Cellars, Folded ills, Foxen, Gainey Vineyards, Grassini Family Vineyards, Jaffurs Wine Cellars, Jamie Slone, Kaena Wine, Kalyra, Ken Brown Wines, Kenneth Volk Vineyards, Koehler Winery, LaFond Winery, Larner Wines, Longoria, Lumen, Mail Road Winery, Margerum Wine Company, Melville, Mosby Winery & Vineyard, Municipal Winemakers, Notary Public, Nielson, Oreana, Palmina, Potek, Qupé, Rancho Sisquoc Winery, Rideau, Sagebrush Annie's, Sandhi Wines, Santa Barbara Winery, Savoy Wines, Silver Wines, Storm Wines, Sunstone Winery, Tablas Creek, Tatomer, Tercero Wines, Toucan Wines, Whitcraft Winery, Zaca Mesa.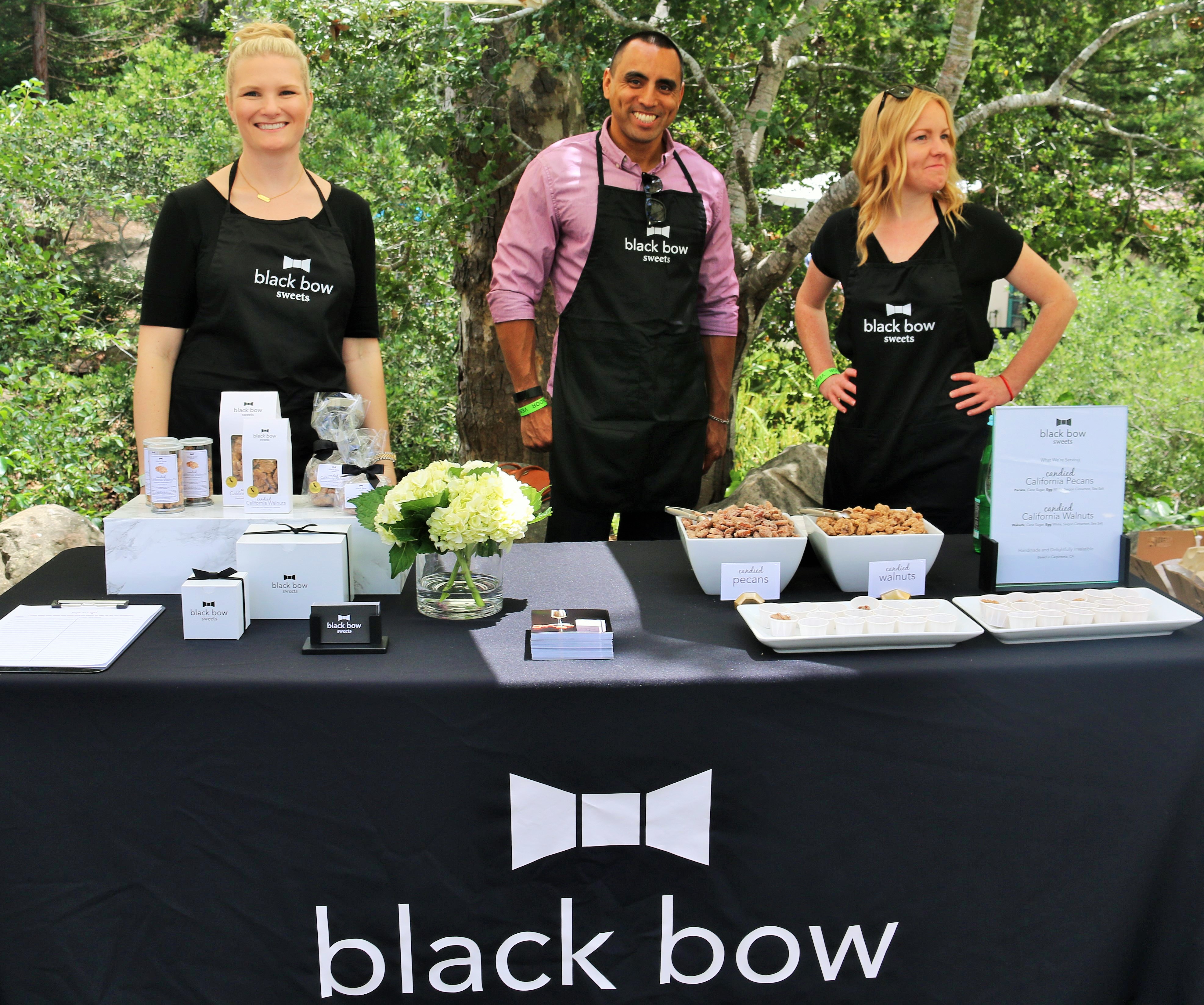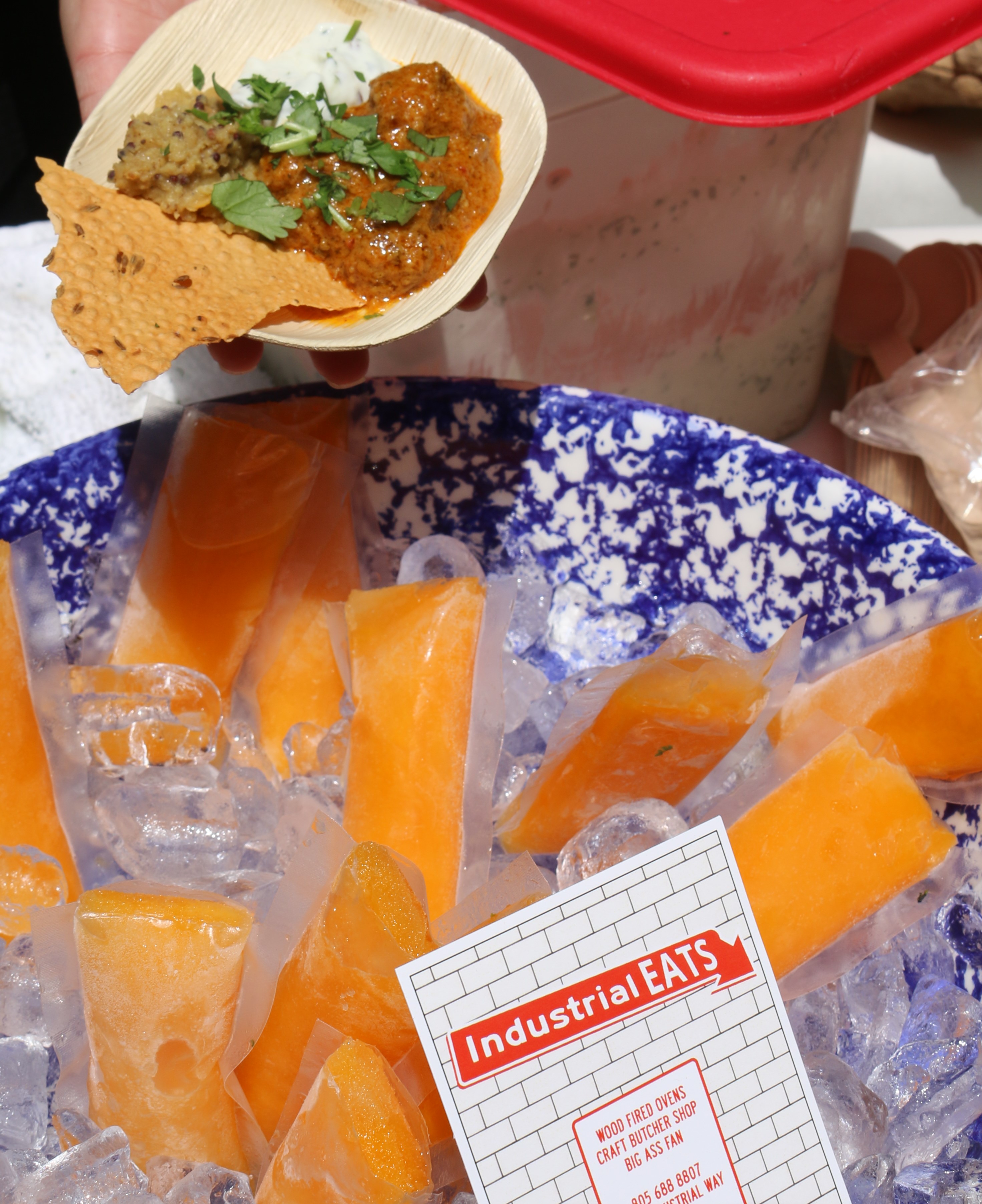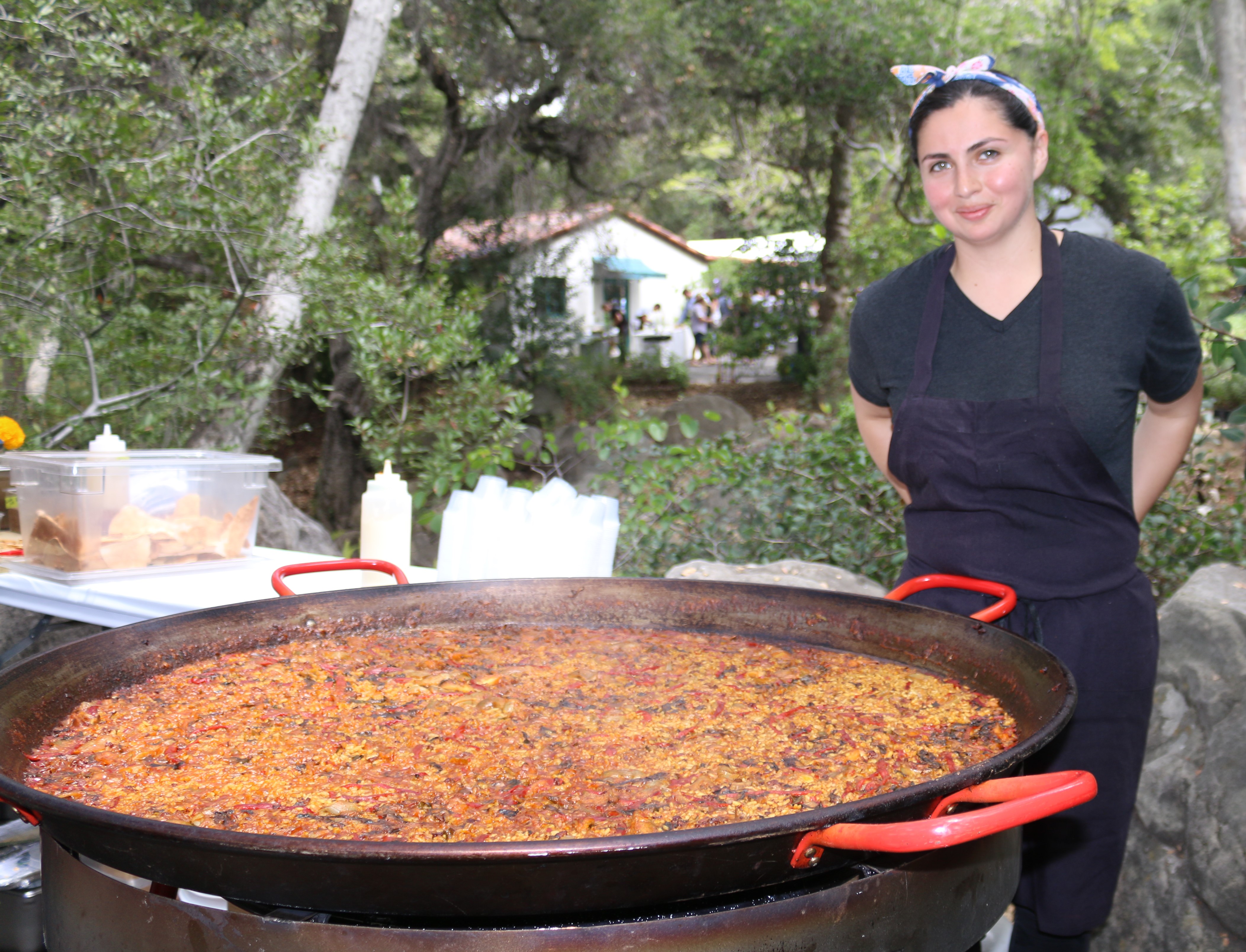 Black Bow Sweets  -  Industrial Eats Indian Flavors - Paella by Loquita
Desserts I loved this year were from Jessica Foster Confections, and a sinful petit strawberry with cream pastry by Renaud's Patisserie & Bakery, Snacks from Santa Barbara Popcorn, Black Bow Sweets, Pacific Pickle Works, and The Berry Man were so welcome throughout the day. For additional information contact mmoore@sbnature2.org.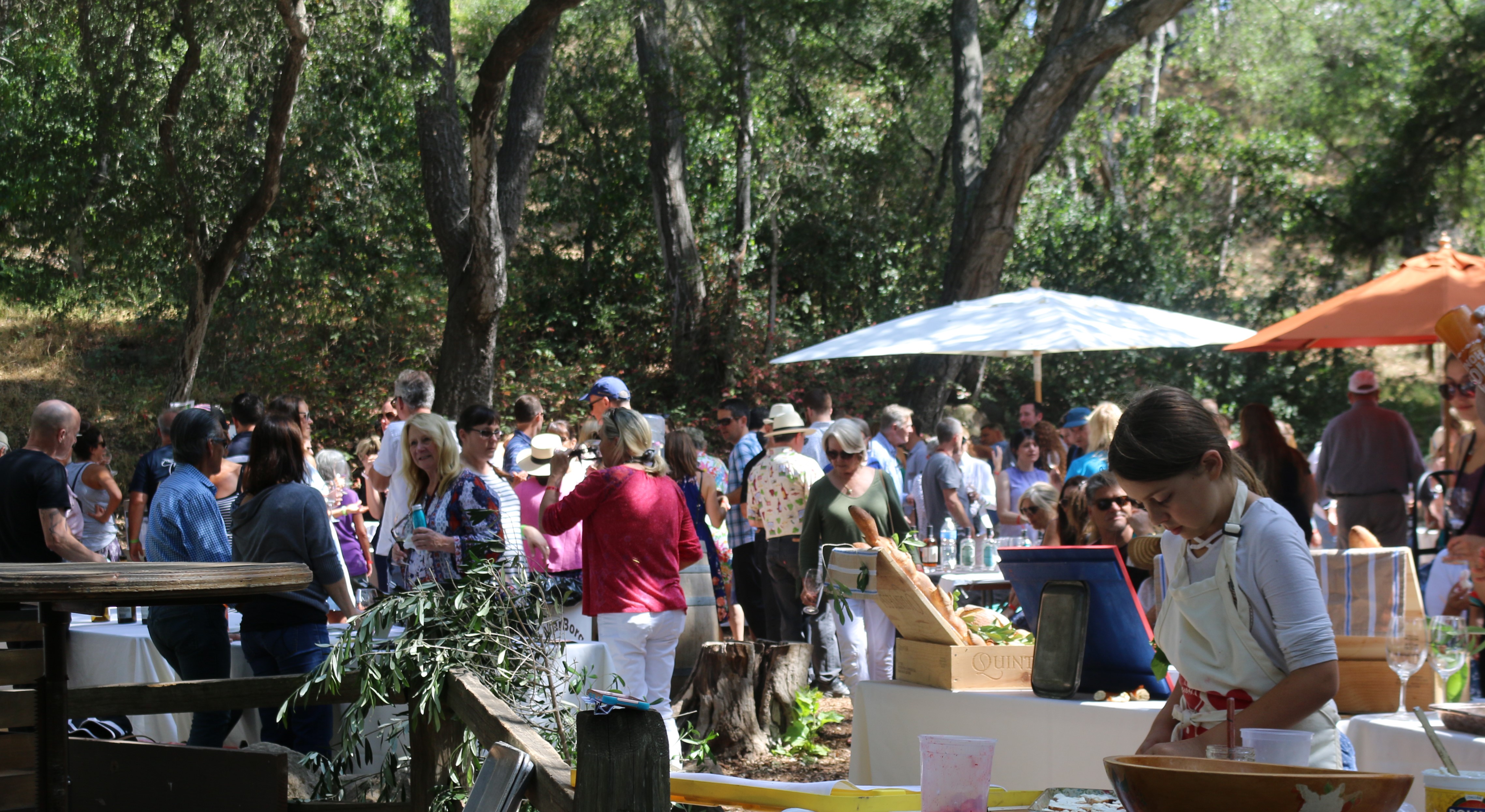 Thanks everyone for this outstanding event under the old oak trees at Santa Barbara Musuem of Natural History!
__________________________________________________________________
2018 COAST TO COAST GELATO FESTIVAL AMERICA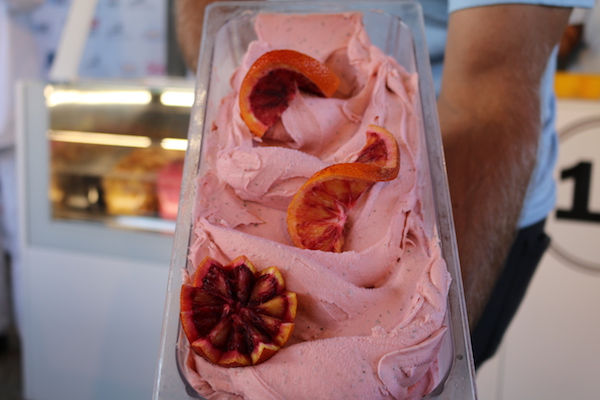 Santa Barbara Winning Gelato 2017
Following the great success of last year's first edition, Gelato Festival America kicks off its second American tour on August 11 in Jersey City (NJ), with twice as many locations., including Boulder (CO), Chicago (IL), Washington DC, Los Angeles (CA), Dallas (TX), Scottsdale (AZ) and Tucson (AZ). The Gelato Festival will spread awareness of real Italian artisanal gelato through a contest in which gelato artisans and chefs will compete with original gelato flavors they have created for the event. Tropical Blast, Spicy Green Paradise, Sicily Orange Sunrise and Fresh Love were just a few of the flavors invented last year. Be the first to discover this year's new creations! Carpigiani and Sigep-Italian Exhibition Group are the festival's strategic partners.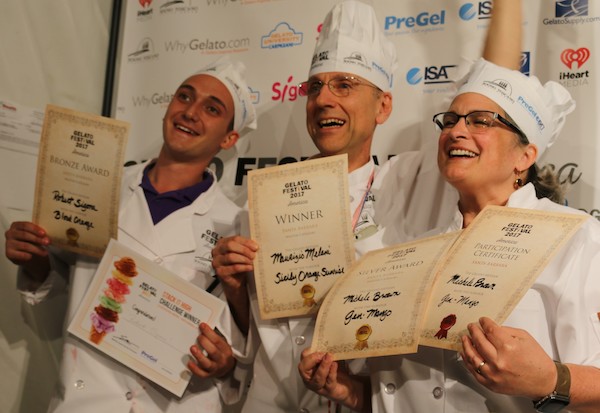 Santa Barbara Winner 2017
 
Ticket holders gain full access to Gelato Festival America for one day at the location for which they purchase tickets. Tickets are $30 for adults, $25 for seniors (65+), $25 for kids (3 to 12 years old), and free for children under two years old. Those who purchase tickets for the Gelato Festival online in advance receive a discounted price: $25 for adults and $20 for seniors and kids (must show ID at the gate!). The all-access ticket will allow them to enjoy a scoop of each of the unique flavors created by the competing gelato chefs, the sponsored flavors, and flavors from Carpigiani's Gelato University. Ticket holders will be able to vote for their favorite competing gelato flavor, helping to decide the winner for each city. Their voting will comprise 50% of the decision; the rest is in the hands of the technical jury, who will judge the gelato based on presentation, flavor, and structure. Presale tickets can be found online at gelatofestivalamerica.com/ticket and on Eventbrite. Tickets will be sold at each venue as well.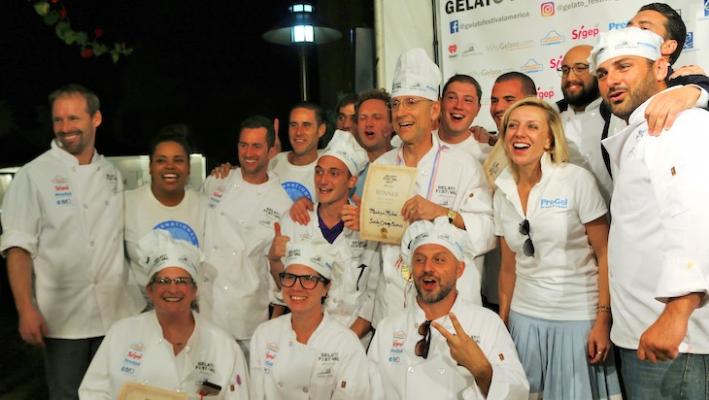 Santa Barbara Winner 2017
 
The ticket is an all-access pass to all of the activities and reserved events of Gelato Festival America 2018, listed below.  
Attend the Gelato School, where award-winning gelato artisans and experts will share what it takes to be a gelato chef and professional

Participate in the Gelato Eating Contest, where the five people to eat five cups of gelato the fastest will win a gallon of gelato!

Serve on the Kid's Jury, where children have the opportunity to question the chefs and vote for their favorite flavor. Know a young foodie who might be interested? Email info@gelatofestivalamerica.com Last year, 50 gelato makers competed with unique gelato flavors to produce over 13,500 pounds of gelato to the delight of over 40,000 visitors and 150 gelato professionals who were present at the Festival in 2017. With the growth of Gelato Festival America, over 100,000 people are expected to attend the 2018 edition.
 

This year, the Festival will tour eight cities in the US including:

August 11-12 — Jersey City, NJ*
Liberty State Park
200 Morris Pesin Dr, Jersey City, NJ 07305
 
August 18-19 — Boulder, CO
Twenty Ninth Street
1710 29th St, Boulder, CO 80301
 
August 25-26 — Chicago, IL*
Chicago Premium Outlets
1650 Premium Outlet Blvd, Aurora, IL 60502
 
September 8-9 — Washington DC*
City Market at O
800 P St NW, Washington, DC 20001
Gelato Festival America in Washington DC is in association with
Toscana Promozione Turistica Agency
 
September 22-23 — Los Angeles*(TBD)

September 29-30 — Dallas, TX*
Dallas Farmers Market
920 S Harwood St, Dallas, TX 75201
 
October 20-21 — Scottsdale, AZ
Kierland Commons
15205 N Kierland Blvd Suite 150, Scottsdale, AZ 85254
 
October 27-28 — Tucson, AZ
La Encantada
2905 E Skyline Dr, Tucson, AZ 85718

_______________________________________________________________________________________

_________________________________________________________________________________




Voted Best Authentic Italian Restaurant in Santa Barbara by Italian Tourism LA!

NOW OPEN Ca' Dario Cucina Italiana

250 Storke Street

Goleta, California 93117

Ca' Dario Ristorante


37 E. Victoria Street

Santa Barbara, California 93101

805-884-9419
---