Balloo House -- Irish Warmth & Culinary Classics for Travelers
By Bonnie Carroll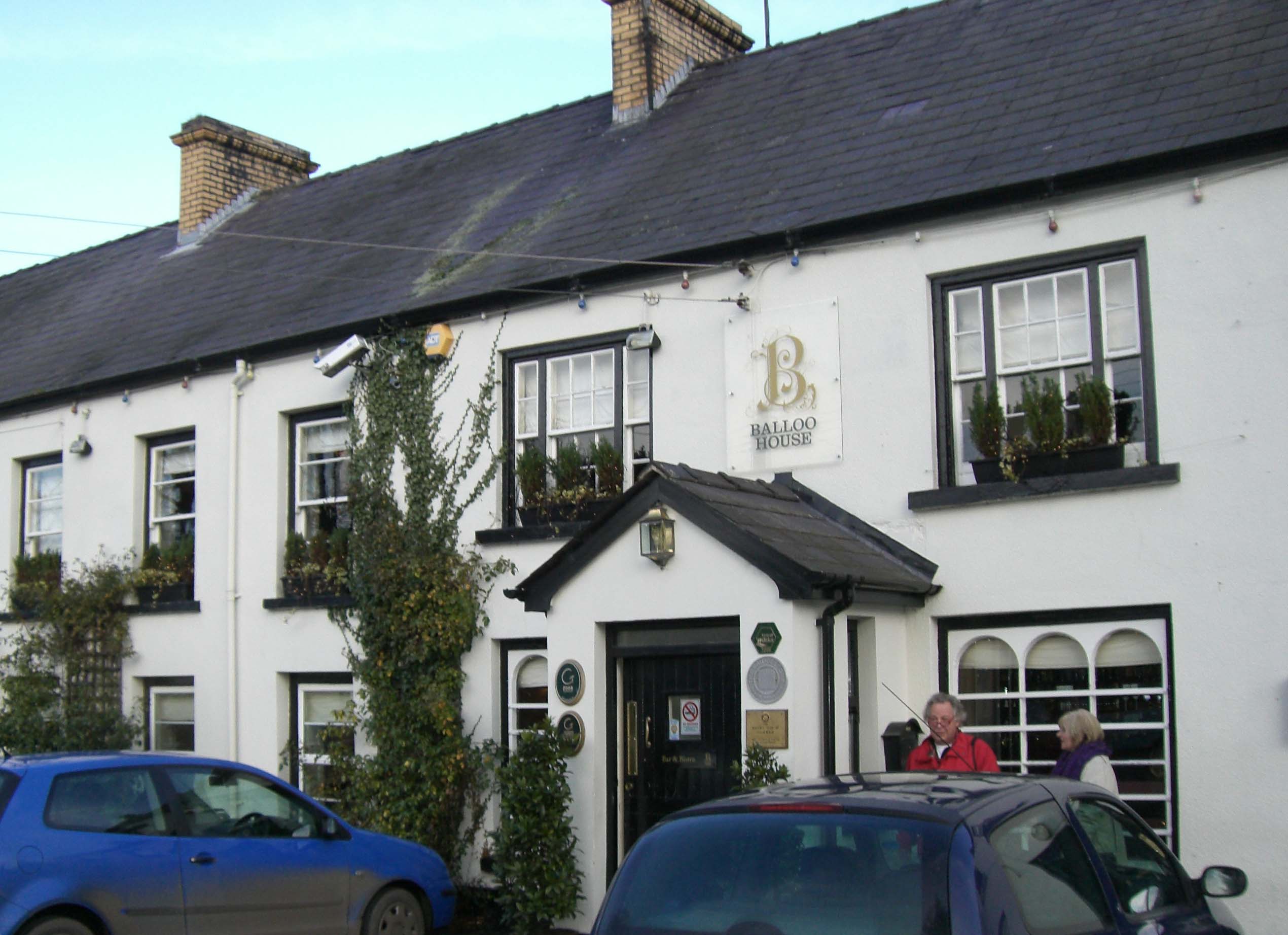 The Balloo House is a lovely white brick roadside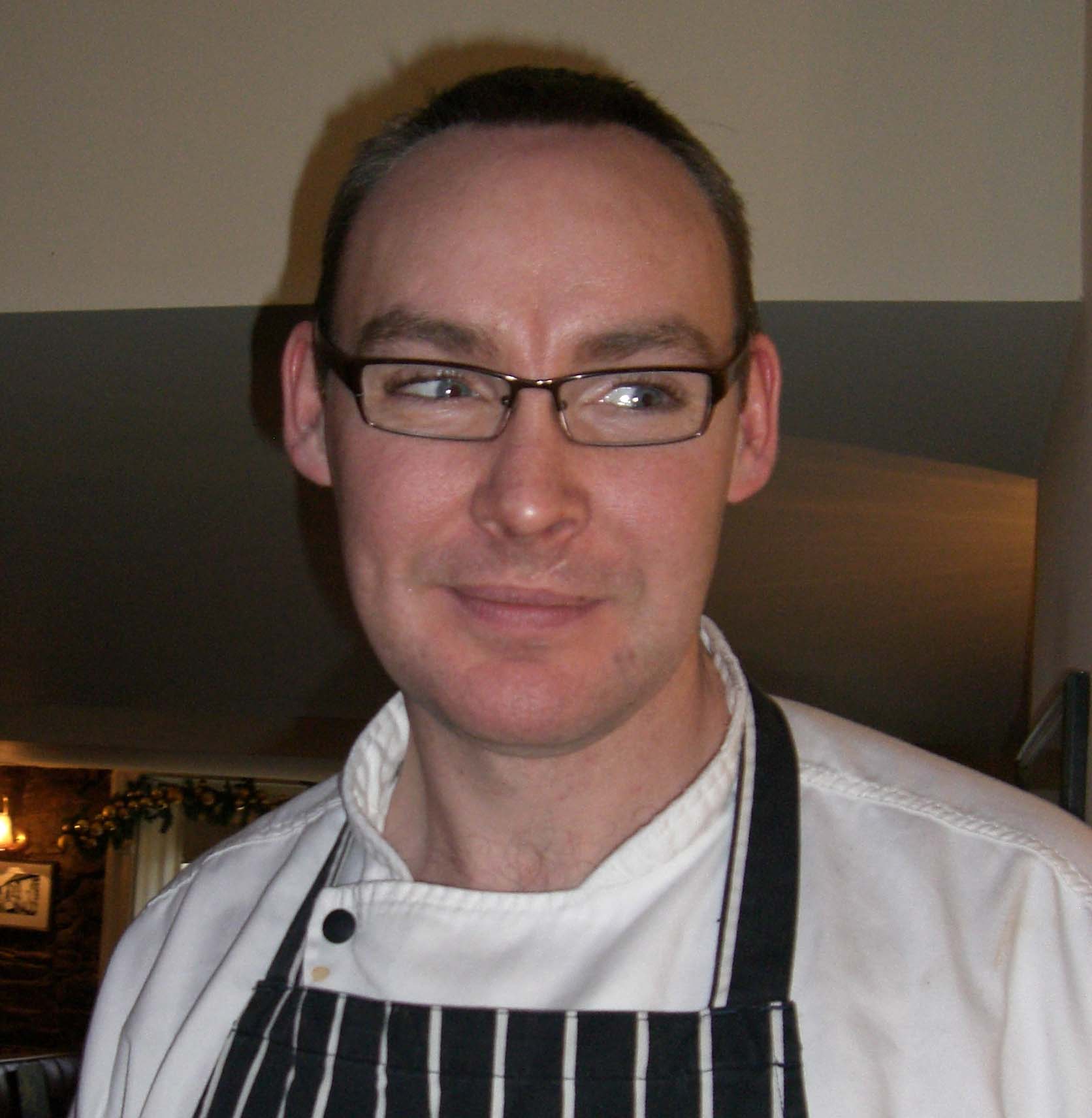 restaurant with a cozy pub, and a warm fireplace to keep guest warm during cold winter days. The menu offers a variety of outstanding Irish breads to enjoy with luncheon dishes like shepherd's pie, and pasta with shrimp in cream sauce.  The soups here are full bodied and warming, while the salads are beautifully presented and compliment every dish.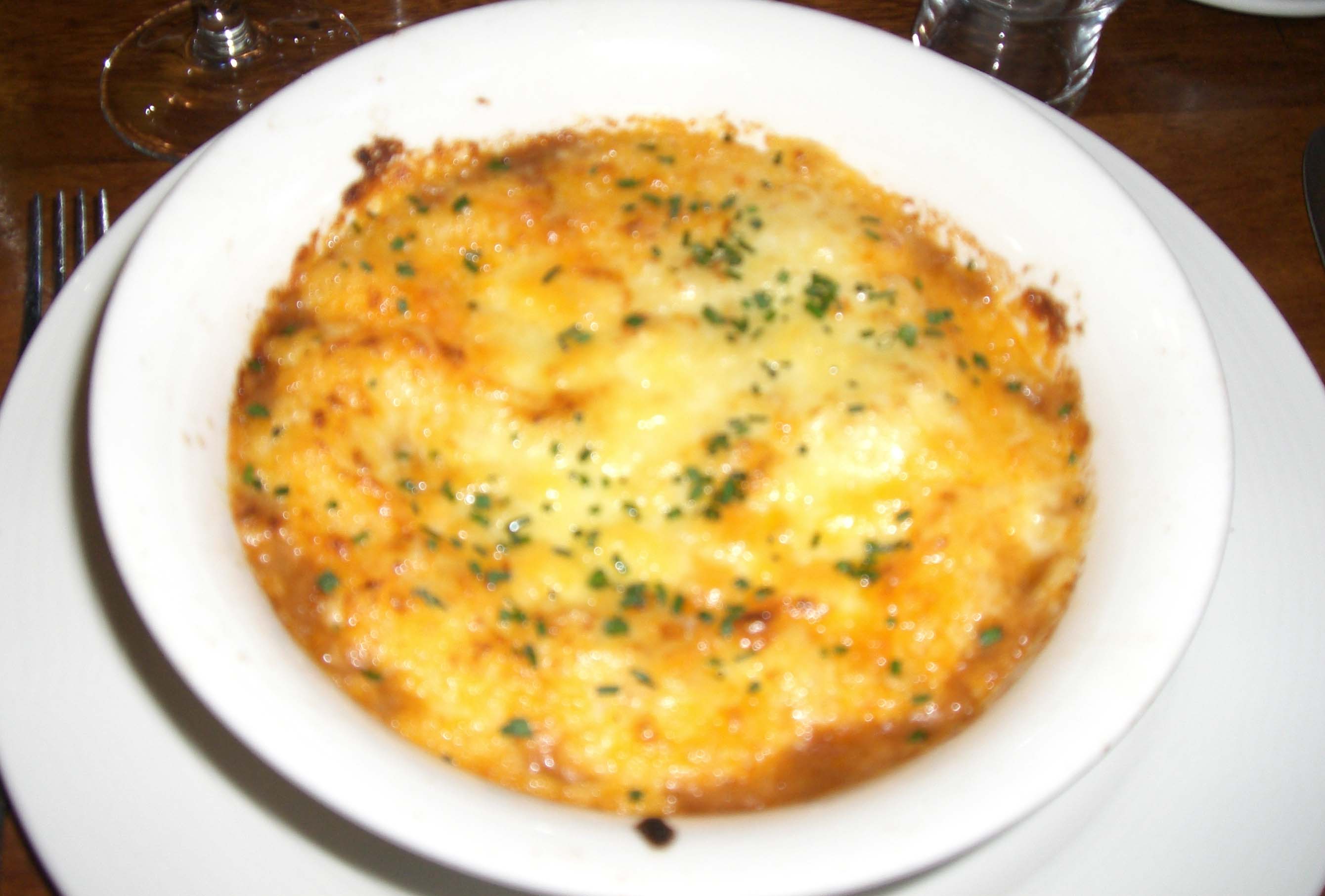 Our chef was pleased to stop by the table to say hello, and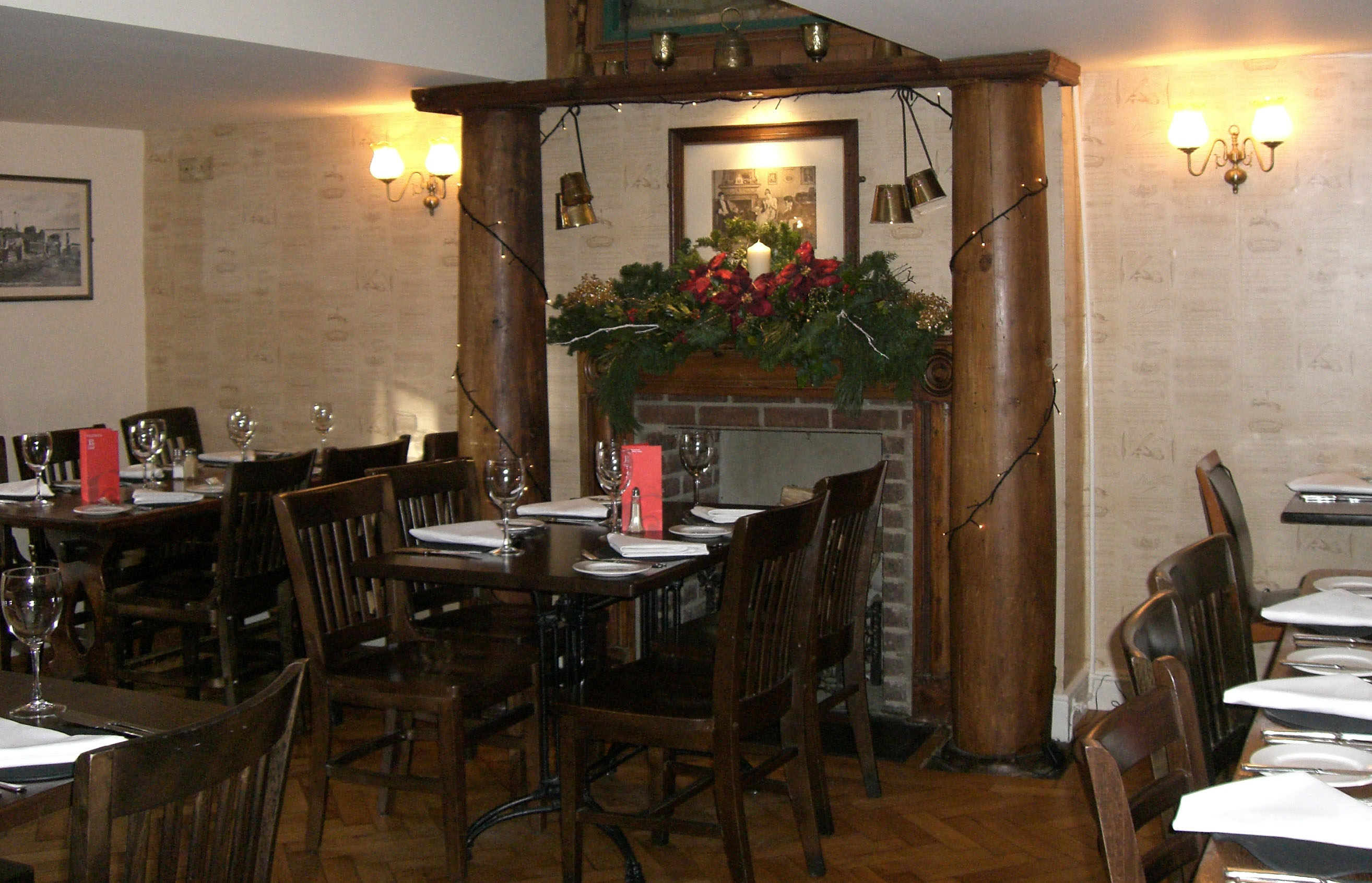 appreciated our pleasure in his preparations. Balloo House is very old, very authentic and the feeling is comfortable and inviting. The wine list is also quite respectable, and a bevy of Irish beer and malt liquor can be savored with lunch or dinner favorites. 
I felt a bit rushed here, but would love to return when I could spend several hours enjoying the entire experience over dinner. The walls were filled with wonderful old photographs of the surrounding area. I would recommend the fine food, hospitality and history of this respected eatery to travelers visiting Ireland, and have the potato soup, it's outstanding!
Balloo House
1 Comber
Killinchy, Ireland
---
Explorer's Makes a Red Carpet Appearance
USDA certified organic products presented to Hollywood's Finest at the ALIVE! Pavilion
Presenters, nominees and winners of the 81st annual Academy Awards all enjoyed the red carpet treatment in advance of the actual ceremony. Starting February 20th, Explorer's Bounty spotlighted their premium organic products at the premier natural health, wellness and green living ALIVE! Expo.  Explorer's Bounty Tribal Teas, fairly traded mate tea blends, set the red carpet ablaze with energy. Attendees indulged on the artisan panned 70% cacao dark chocolate enrobed nuts, and savor a cup of Explorer's Bounty single-origin small batch roasted organic coffees.
In partnership with MixMedia Award Suites, the luxury lounge will feature eco-friendly products and pampering, and act as an environmental and educational awareness event.  As part of the event, Explorer's Bounty will be showcasing their entire line of USDA-certified organic and fair trade products, including their maté tea blends, whole bean and ground premium coffees, dark chocolate enrobed nuts and beans and the newly introduced 100% pure puffed fruit that crunches.
Explorer's Bounty is also proud to be the official logo of the celebrity gift bag of the ALIVE! Green Pavilion promoting their motto, "Always Organic, Always Great Tasting".  All bags will include a selection of Explorer's Bounty products as well as a sampling from all of the companies participating in the pavilion.
Jim Ford, CEO of Explorer's Bounty, commented, "This year's ALIVE! Oscar Pavilion provides the unique combination of entertainment and eco-conscious living. As a company devoted to spreading awareness and availability of earth-friendly products, we are thrilled to be participating in this year's festivities."
About Explorer's BoAt Explorer's Bounty, "exploring the planet for nature's finest bounty" is a commitment the company holds true. Explorer's Bounty markets and manufactures premium certified organic food products found throughout the world. For more information on Explorer's Bounty, visit www.explorersbounty.com.
---
National Survey Reveals America's Favorite Vegetable
Any way you slice it, dice it, mash it or fry it, a new survey by the Idaho Potato Commission (IPC) reveals that Americans love their spuds.  There's no doubt, potatoes remain a relished dish on the national table – survey results confirm that potatoes are "America's favorite vegetable."  When asked to select their favorite vegetable, consumers picked potatoes (26%), corn (19%) and broccoli (17%). 
So, how do we savor our spuds?  When it comes to cooking up the tuber, Americans keep it simple.  Mashed potatoes (28%) and baked potatoes (25%) top the list of preferred preparations, with French fries (20%), home fries/hash browns (10%) and potato chips (5%) following.  
At approximately 25 cents per Idaho® potato, each 5.3 oz spud has only 110 calories, contains zero fat and zero cholesterol, 45% daily value of vitamin C, nearly two times as much potassium as a banana, fiber and vitamin B6 – a win for your wallet and your waistline. 
---
Grow Savings in Your Backyard with a Money Garden
W. Atlee Burpee & Co. (burpee.com), America's
leading home gardening company, reports hefty financial savings for people who opt to grow their own vegetables. In an effort to help gardeners cultivate cash savings with a vegetable garden, Burpee is offering a new variety seed packet called The Money Garden.


Burpee revealed, through a recently completed cost-analysis study, that a well-planned vegetable garden will result in a 1 to 25 cost-savings ratio for home gardeners. An investment of $50 for seeds and fertilizer can produce $1,250 worth of groceries purchased at a supermarket.

To successfully cultivate a money-saving garden, gardeners are advised to extend the season from early planting to late harvesting, according Burpee Chairman, George Ball. "Too often home gardeners plant an item such as lettuce early in the season and then leave the site fallow after harvesting a month later."
Burpee's Money Garden seed packet is designed to help gardeners successfully plan, plant and cultivate their own money-saving vegetable garden. Each Money Garden seed pack contains packages of six easy-to-grow varieties capable of producing $650 worth of vegetables. The Money Garden will have a special $10 price and will be available on the Burpee website exclusively.

Mr. Ball points out that, in addition to cost savings, the taste of homegrown vegetables is vastly superior to store-bought and their nutritional value far exceeds vegetables that line the shelves of supermarkets a week or more after being picked.

Other stellar 2009 Burpee offerings include the world's first sweet, seedless tomato called 'Sweet Seedless,' 'Twice As Nice' Hybrid Melon, a Canary type melon that leaves no doubt when to harvest and 'Burpee's Triple Crown XP' Hybrid Corn, the Burpee's latest "Extra-Performance" corn trio.

Predicted to be an instant sensation, 'Sweet Seedless' will earn its place in tomato history. It is the one and only variety to offer the convenience of seedlessness with the sweet, juicy succulence of proven tomato greats like 'Brandy Boy' and 'Brandywine.' Ball says that he and his horticultural staff believe 'Sweet Seedless' will spark even more interest than the first seedless watermelon, now the melon of choice for many gardeners.

For more information on how to cultivate cash in the garden with The Money Garden or information on new Burpee varieties, visit www.burpee.com.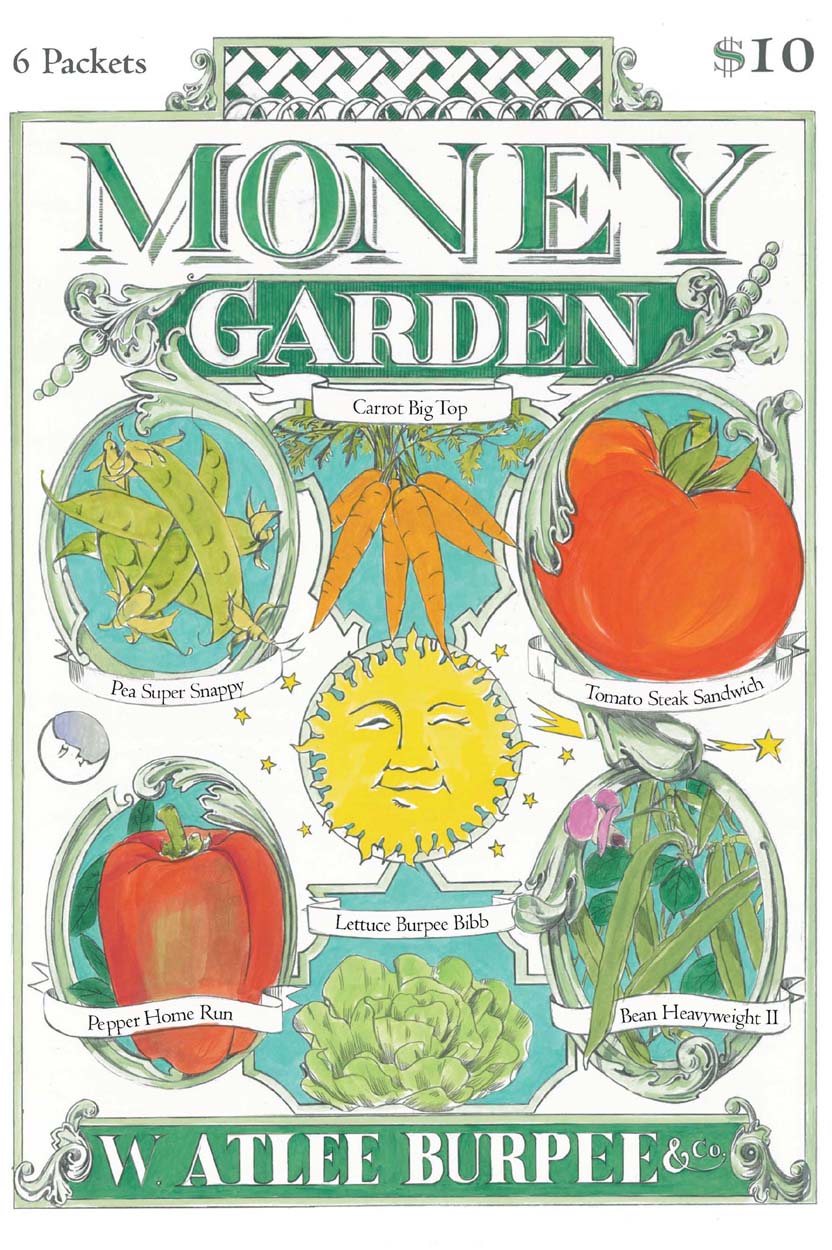 ---

Kettle Cuisine is First to Offer an Exclusive Line of Frozen, Gluten-Free Soups in 2009 and recently introduced Three Bean Chili and Organic Roasted Eggplant and Tomato Soup
I will preface this product information by saying that this is the most delicious easy to prepare soup I've ever savored. It is great for a take along lunch or an accompaniment to any meal. I love this product --- BC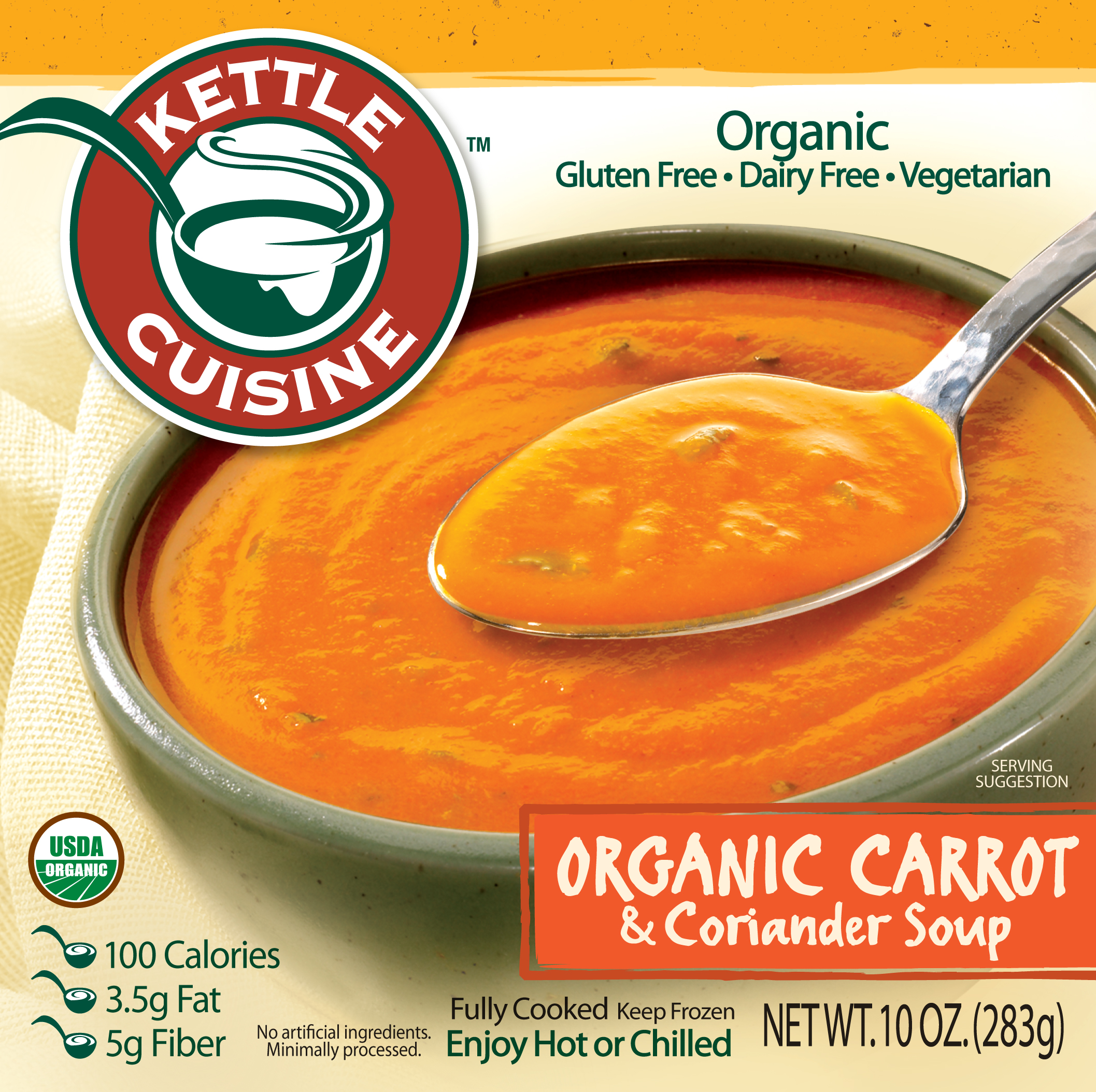 With Americans consuming more than 10 billion bowls of soup each year, and one out of every 133 American suffering from Celiac Disease, its no surprise that Kettle CuisineÕs line of all natural, gluten-free frozen soup bowls are in high demand. And now, Kettle Cuisine is offering two exciting new varieties in the frozen line, available in stores this April – Three Bean Chili and Organic Roasted Eggplant and Tomato Soup, which has over 2 servings of vegetables per bowl*!   
 
The new soups join a line of nine, heat-and-eat soups that cater to the frenzied schedules of busy professionals looking for a convenient grab and go lunch as well as to the demands of health-conscious consumers looking for a nutrient-filled meal.  They have also become a favorite of a growing number of individuals and families living with Celiac disease who are looking for great tasting gluten-free options. These flavorful soups were inspired by the founder's experience with his daughterÕs gluten-free diet.

Having evolved from a regional New England phenomenon into the nationÕs leading premium soup brand, Kettle CuisineÕs frozen soup bowls owe their great taste to their dedication to cooking Òmade from scratchÓ soups that contain the highest quality of fresh food ingredients, combined with authentic flavors and homemade stock.  Soup enthusiasts can indulge in traditional favorites such as Chicken Soup with Rice Noodles featuring natural chicken raised without antibiotics and New England Clam Chowder made with fresh, hand-shucked clams.  Both are varieties that were unavailable to Celiac sufferers until now.  
 
Kettle Cuisine soups are available in the freezer case at select grocery retailers nationwide and at www.glutenfreemall.com. The all natural, gluten free, frozen soups are packed in convenient 10 oz. microwaveable bowls and sell for a suggested retail price of $3.99.
Kettle Cuisine, based in Chelsea, Mass., is at the forefront of a growing demand for gluten-free food that has exceptional taste and is nutrient-filled. Jerry Shafir, president and CEO of Kettle Cuisine, developed a line of fresh soups using the finest quality, natural food ingredients and classical artisan cooking techniques. From selecting the freshest natural ingredients, to cooking homemade stocks and adding in hand-prepared vegetables, to how they source ingredients and pack and ship their product—they treat food the way itÕs supposed to be treated. The result is the best-tasting, most nutritious soup possible.
*This claim is based on the Diabetic ExchangeÕs Food Guide Pyramid categorization of a serving of vegetables. Serving amount applies only to the Organic Roasted Eggplant and Tomato Soup.
---
Monettes at the Mauna Kea Beach Hotel in Hawaii Names Executive Chef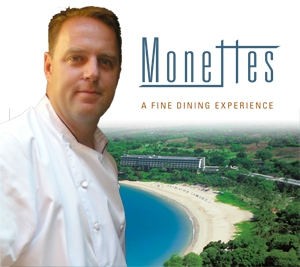 Hawai'i Island, HI– Monettes, a new fine dining restaurant at the Mauna Kea Beach Hotel founded by the owners of the award-winning Flagstaff House Restaurant in Boulder, Colorado, welcomes Matt Zubrod as Executive Chef. 
 "Chef Zubrod has an enthusiasm for cuisine that is both playful and very well crafted," said Mark Monette, Owner/Chef of Monettes.  "He has a wealth of experience in hotel restaurant management, and has a true passion for the art of cooking. We look forward to his influence on the overall dining experience we will be providing at Monettes."
 Chef Zubrod brings to Monettes nearly 20 years of culinary and hotel restaurant management experience in various Mobile Four-Star and Five-Star properties in the U.S. and Paris.
 "Opening a restaurant in Hawaii is an exciting culinary adventure for two of Colorado's most esteemed chefs. They are combining a bit of refined rocky mountain cuisine with fresh island specialty foods," said Scott Monette, Owner of Monettes.
 Prior to joining Monettes, Chef Zubrod was Executive Chef and Managing Partner at DishAspen in Aspen, Colorado, where he was featured in various publications including Wine Spectator, Esquire and USA Today.
 Other experience includes:
15 years with the Ritz Carlton Hotel Company where he served in several Mobile Four-Star and Five-Star properties, including Ritz Carlton-Boston, Ritz Carlton-Naples and Ritz Carlton-Aspen Highlands;

Executive Chef at the Vail Cascade Club and Spa, where he was awarded the AAA Four Diamond Award;

Stagiere at The Chanticleer Restaurant in Nantucket, Massachusetts and in Parisat Michel Rostang and Philipe Groult's Ampycles.
In addition, Chef Zubrod was recognized twice as one of America's Best Hotel Chefs by the James Beard Foundation; one of the highest honors for food professionals.  He was also a competitor on Food Network's Iron Chef America in 2007.
 Born in Newton, Massachusetts, Chef Zubrod spent most of his life in Kennebunkport, Maine. His culinary training began with an apprenticeship program with The Ritz-Carlton, Boston in 1989, where he received certification and further education from Newbury College in Brookline, Mass.
 About Monettes

Located at the prestigious Mauna Kea Beach Hotel in Hawaii, Monettes was founded by brothers Mark and Scott Monette, owners of the award-winning Flagstaff House Restaurant in Boulder, Colorado. Monettes offers American French cuisine with island influences combined with the world-class, award-winning service that the Monette family has become known for over the past 38 years. Monettes also offers a more casual dining experience in an outdoor setting at the Bar M Café.  For more information about Monettes visit www.monetteshawaii.com; for more information about Flagstaff House Restaurant visit www.flagstaffhouse.com.
---