Sardine Heaven - The Feast of St. Anthony
By Jacqueline Harmon Butler
Looking out the window of a music store in Lisbon, Portugal, I laughed out loud watching a passing parade of vintage convertible cars progressing along Avenue Liberdade. They were filled with brides in all sizes, shapes and ages, dressed in all their bridal finery. The storeowner told me they were the "brides of St. Anthony," and it was part of the saint's feast day traditions He said the city hall traditionally hosts the bridal couples for free if they are poor.
I was in Lisbon to celebrate the Feast of St. Anthony and had begun the day by attending Mass at his church. I made my way slowly through the crowd to the front altar and found a golden and crystal reliquary on display. At closer examination I noted that some sort of bone was inside. I later found out was part of the saint's right forearm.
In the front lobby of the church was a small gift shop but what really caught my eye was a group of women selling little bread rolls about the size of golf balls. People were pushing and shoving to make their purchase. As I watched I noted that many of the women went back into the church and pressed the bread against a glass covered portrait of the saint. Then I noticed that several women were scribbling little messages on slips of paper, folding them up and sticking them into the frame around the portrait. Naturally I followed suit and wrote down a special prayer, dutifully folded it up and tucked it into the frame along with my bread ball.
The tradition of "St. Anthony's Bread" and goes back to A.D. 1263 when a child drowned in the Brenta River near the Basilica of St. Anthony in Padua. The mother went to St. Anthony and promised that if her child were restored to life, she would give to the poor an amount of wheat equal to the weight of her child. Of course her son was saved, and her promise was kept. "St. Anthony's Bread," then, is the promise of giving alms in return for a favor asked of God through St. Anthony's intercession.
Music enthusiasts eager to hear fado, the emotion-laden, dramatic music particular to Portugal are likely to find an image of Anthony right behind the fadista (singer) and instrumentalists. Fado came long after Anthony, but its major theme is nostalgia and longing—for what is lost and for what has never been gained. Anthony fits right into this scene.
Learning about and taking part in these wonderful customs was fun and I left the church to see what else I could discover about St. Anthony.
To say that Anthony left Portugal behind minimizes his ancestry. The man who became known to many as Anthony of Padua was Portuguese. He was a spiritual seaman, seeking new lands of the soul, just as other Portuguese explorers ventured into unknown waters. He had the broad worldview of a discoverer—and became a fearless missionary traveling first to Morocco and then through southern France and northern Italy on foot.
While in Rimini, on the Adriatic coast of Italy, he encountered some difficulty in getting the local population to listen to him. Somewhat dejected, he went down to the shore, where the river Ariminus runs into the sea, and began to speak to the fishes.
No sooner had he spoken a few words when suddenly so great a multitude of fishes, both small and great, approached the bank on which he stood. All the fishes kept their heads out of the water, and seemed to be looking attentively on St Anthony's face; all were ranged in perfect order and most peacefully, the smaller ones in front near the bank, after them came those a little bigger, and last of all, were the water was deeper, the largest.
As he continued speaking, the fish began to open their mouths and bow their heads, endeavoring as much as was in their power to express their reverence. The people of the city, hearing of the miracle, made haste to go and witness it.
I had heard that sardines represented those miraculous fish and were an important part of the festivities and so I thought I'd have some for lunch. I went into a nice restaurant almost salivating thinking of the tasty fish. Alas, the mater'd almost sneered as he said they did not have sardines there. I tried several other restaurants to no avail. It wasn't until the guy at the music store directed down a small street lined with outside tables and a variety of small restaurants that I found them. They were proudly displayed in all their silvery glory in a refrigerated case. Needless to say, my luncheon was totally divine! It turns out that the opening of sardine season coincides with the Feast of St. Anthony and all over the city people grilled them on every type of grill. The fancy restaurants can't compete and folks wouldn't pay their prices for this local specialty.
The fame of St Anthony's miracles has never diminished, and even at the present day he is acknowledged as the greatest miracle worker of the times. He is especially invoked for the recovery of things lost. Also, against starvation, barrenness; patron of amputees, animals, boatmen, Brazil, diocese of Beaumont, domestic animals, the elderly, expectant mothers, faith in the Blessed Sacrament, Ferrazzano, fishermen, harvests, horses, Lisbon, lower animals, mail, mariners, oppressed people, Padua, paupers, Portugal, sailors, sterility, swineherds, Tigua Indians, travel hostesses, travelers, and watermen.
St Anthony is known as the matchmaker saint and on the Eve of his day, June 13th, girls try various methods of finding out whom they will wed. One favorite way is for a girl to fill her mouth with water and hold it until she hears a boy's name mentioned. The name she hears is sure to be that of her future husband!
Another way to recognize "the gentleman" is to make an agreement with
St. Anthony by a sign or an object that only the two of you know about.

A popular ritual advises:
* Fill a small bowl with water
* Write down the names of those you would like (or think you would like!) to be your perfect partner
* Roll up each piece of paper and put them in the bowl
* Place the bowl under your bed
The next day, look at the papers - the name that has opened up the most in your perfect partner!
Single women have been known to buy a small statue of Saint Anthony and place (or bury) it upside down for a week, blackmailing him to only put him in his normal position after they found a good husband.
A charming custom of the day is for young men to present a pot of basil to the girls they hope to wed. Within the petals is a verse or message that indicates the young man's passion. Pots of basil are displayed on almost every balcony around the city and are often given as gifts with little verses invoking St. Anthony or of love and affection for the recipient.
I discovered that the entire city celebrates St. Anthony the night of June 12 to 13th, and alters are built, parades are held and streets decorated the air is filled with the delicious smell of sardines being grilled at bonfires lining almost every street. Especially in the Alfma district of the city. The biggest parade is the Marchas Populares, along the Avenue Liberade. I found an ideal viewing spot not far from my hotel along with a few friends and watched as countless marchers passed by. Every neighborhood in Lisbon has it's own contingent with colorful costumes, floats and marching bands. There is a prize for the best group but as the parade continued past midnight, my friends and I got hungry and headed over to the Alfama district for grilled sardines. We had been invited to a small neighborhood bar that had a patio behind it. There we were treated to beautifully grilled sardines, served on a slice of bread on paper plates and napkins. We drank sangria from plastic cups and licked our fingers as we reached for another fish. The pile of bones stacked up in the middle of our table and still the fish kept coming. I was in sardine heaven! Of all the beautifully prepared meals I had while in Portugal, this midnight snack remains a highlight. www.visitportugal.com
---
Greg Norman Beefs Up His Game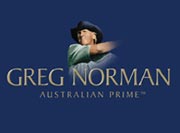 New High-End Beef Venture Brings Australian Beef to the U.S. Professional golfer and businessman Greg Norman has introduced a new luxury brand of Australian beef to the United States market.
Called Greg Norman Australian Prime™ (GNAP), the new brand is led by its flagship range, Greg Norman Signature Wagyu, a 350-day, grain-fed, super premium line of Wagyu beef. It is accompanied by Greg Norman Premium, a range of 120-day, grain-fed beef. The range also includes Greg Norman 100% Australian Beef Patties and Hot Dogs.
GNAP is produced in partnership with Australian Agricultural Company (AAco), Australia's oldest surviving corporation, founded in 1824. The company has over 600,000+ BSE-free cattle on 24 stations and feedlots comprising 22 million acres in Australia's Queensland and Northern Territory. AAco's "farm-to-plate" standard ensures complete management over the entire supply chain. The entire range is USDA-inspected and approved.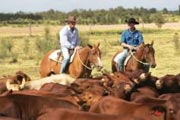 A Cut AboveGreg Norman Signature Wagyu is graded on the traditional Japanese marbling scale, currently achieving marble scores 5 – 7. Pronounced WAG-oo, Wagyu beef is considered a super premium beef not only because of its generous marbling, but because of its fat quality. Wagyu (translates to "Japanese Cow") cattle are bred to produce fat that is substantially lower in saturated fats than other beef. The 120-day, grain-fed Greg Norman Premium is graded by Meat Standards Australia for meat color, fat depth, breed content, marbling, maturity and ultimate carcass pH, and is one of the most rigorous grading systems in the world.The range is the world's first fully I.D.-trackable, "farm-to-plate" beef range. This process ensures that Greg Norman Premium or Signature Wagyu diners, as well, will enjoy a consistently excellent quality of grain-fed beef that's been aged for maximum tenderness and flavor. The Great White SharkNo stranger to the beef industry, Australia's Greg Norman (aka The Great White Shark) has been ranching most of his life and is directly involved with many facets of his new beef line, including grading issues.In addition to winning 86 tournaments over his 29-year pro golf career, Norman is also an accomplished businessman. His ventures include California and Australian wineries, restaurants, a successful apparel line, golf course design, real estate development, and a new book detailing his entrepreneurial exploits. Seeing a big future for quality Australian grain-fed beef in the United States, Norman says, "There is no doubt that Australian food products, and beef in particular, resonate very strongly with U.S. consumers because of Australia's clean, green, wholesome image." Said Don Mackay, AAco managing director,"Greg is already doing great things with Australian wines in the U.S.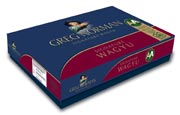 market, so there is a natural fit with our beef products. The opportunity for branded beef continues to grow with markets increasingly looking for assurances over food safety, traceability and integrity.We believe the credibility and quality of the Greg Norman name will ensure the steady growth of Australian Wagyu and the Greg Norman Australian Prime brand for many years to come." For more information, please visit www.gnaprime.com.au.
---
HIRING OF LOCAL CHEFS WITH EMPHASIS ON INDIGENOUS INGREDIENTS, AN EMERGING TREND AT TOP RESORTS IN THE CARIBBEAN
Local chefs offer first-hand knowledge of island's fisherman, farmers and distributors that result in savory local cuisine
The Caribbean is known for its aqua-blue waters, shimmering sandy beaches, colorful customs, exotic flavors and until recently, haute cuisine and European chefs. There is an emerging trend taking place at some of the Caribbean's renowned resorts, local chefs being named to executive positions. This trend is the result of travelers' desire to experience local cuisine featuring traditional ingredients, as opposed to haute cuisine. The native flavors include a fusion of sweet tropical fruit and spices, found in the local produce along with an array of fresh fish caught in the surrounding waters. Travelers visiting the islands look to the native chefs and restaurants to experience the unique flavors and as a result, many hotels and resorts are turning to these local chefs to head restaurant operations for their properties.
The more than 7,000 islands of the Caribbean are a melting pot of cultures and as a result, the islands have taken on the flavors from their ancestors from Africa, China, India and European countries to create a unique cuisine known as the "essence of the Caribbean". Traditional spices like allspice, ginger, curry and cinnamon give a kick to the many fishes and shellfish caught in the waters surrounding each island and sold in seaside villages. Colorful fruits and vegetables like mango, papaya, pineapple, avocado, guava and many more found at bustling farmer's markets brighten the dishes, adding a hint of sweet and tang. Access to and knowledge of the freshest ingredients by way of these fishermen, farmers and distributors adds a new level of freshness to each classic dish. Local chefs benefit from this "insider's information", and also from the generational knowledge of watching their mothers and grandmothers blend the unique ingredients to make these savory dishes. A trend of late, hotels and resorts located on the many islands of the Caribbean, like Cerulean Villa on Anguilla, Casa Colonial Beach & Spa in the Dominican Republic and Old Bahama Bay Resort & Yacht Harbour on Grand Bahama Island, are recognizing these precious island resources and the desire for visitors to experience the true island cuisine, and tapping them to head the culinary department of their properties. A talented young Anguillan, Chef Andy Gumbs, stands at the helm of the kitchen at Cerulean Villa, a 13,000 square-foot beachfront private residence on the small island of Anguilla in the British West Indies. The seven-bedroom property with full-time staff prepares personalized menus with a Caribbean flair. Head chef since 1999, Chef Gumbs has benefited from his first-hand knowledge of the small tranquil island known for its gastronomic delicacies and regularly treats guests to such dishes as Shrimp Spring Rolls with Mango Salsa, Grilled Mahi Mahi with a Coconut Curry Sauce and Caribbean Crab Fritters.On the sandy beaches of Playa Dorada on the Dominican Republic's North Coast, Casa Colonial Beach & Spa resort recently named an experienced Dominican chef, Chef Rafael Vásquez to head all restaurant operations. Chef Vásquez's Dominican roots help him turn out treats like Crab Cakes wrapped with a belt of sweet plantain and served with a mango, lime and mint sauce, Seafood Ceviche served with a spicy passion fruit vinaigrette and Grilled Dominican Lobster Tail served with rice, black beans, crispy yucca and fresh vegetables. A luxurious 50-room boutique property, Casa Colonial was designed to resemble a classic Dominican plantation estate, and Chef Vásquez's Caribbean and Dominican-inspired dishes lend to the overall ambience of guests feeling as though they are at home.
Old Bahama Bay Resort & Yacht Harbour is home to island veteran and Executive Chef Ezra Russell. The oceanfront property, situated on 228 acres in the historic village of West End on Grand Bahama Island, has 49 beachfront spacious guestrooms and suites. Guests can dine in the upscale Aqua Restaurant where Chef Russell serves Caribbean fare including Bahamian lobster cioppino with local conch, fresh Grouper and Wahoo, Seared Grouper over Coconut Basmati rice with sautéed baby vegetables and miso butter and Bahamian Queen conch salad with marinated sweet peppers, lime-infused extra virgin olive oil and gazpacho sorbet. About Cerulean VillaCerulean Villa opened in 1997 as the first 'super villa' on Anguilla and quickly became one of the Caribbean's most popular properties. This beautiful private home offers all the amenities of a five-star resort, including a staff of 14 catering to every whim and need. Praised by Vogue, Travel+Leisure and Playboy, this villa brings elegance effortlessly to any holiday or special event. Cerulean Villa is a member of The Crown Collection; an exclusive selection of 32 luxury hotels, resorts, villas and sea cruises in the U.S., Caribbean and Europe. To make a reservation or for more information on Cerulean Villa please call (212) 285-2070 or visit our website at www.cerulean-villa.com ***** About Casa Colonial Beach & SpaFounded in 1988 by esteemed Dominican entrepreneur, Don Isidro Garcia, Victoria Hotels, now VH Hotels & Resorts is headquartered in Puerto Plata, Dominican Republic and has established itself as an icon of service and value for travelers to this exotic destination. In December 2004, VH Hotels & Resorts added Casa Colonial Beach & Spa, the first five-star luxury boutique hotel in Puerto Plata and the first Small Luxury Hotel of the World member in the Dominican Republic, to its portfolio. VH Hotels & Resorts also owns Gran Ventana Beach Resort and Victoria Golf & Beach. Defined by elegant architecture, superb amenities and gracious service, each property is uniquely designed and offers a true taste of the Dominican Republic. Ideally situated along the sun kissed shores of Playa Dorada, each resort boasts prime locations for sand, sun and golf, just a stroll away from all of the hot nightlife, international shopping, fine dining and recreational activities that Puerto Plata has to offer. For reservations or more information about Casa Colonial Beach and Spa please call(800) 847-0291 or visit www.casacolonialhotel.com. ***** About Old Bahama BayOld Bahama Bay is a 228-acre community comprised of 106 home sites, 72 dock slips, 49 luxury rooms and suites which will increase to 73 in 2007. In addition to luxurious out-island living, suite owners and hotel guests can enjoy resort amenities and services that include: an oceanfront swimming pool, dockage at the state-of-the-art marina, complimentary use of the fitness facility, casual and fine dining venues, massage services, complimentary water sports and custom-designed snorkel trails. For more information on Old Bahama Bay please visit www.oldbahamabay.com. To book a reservation or package, contact The Crown Collection at 1-800-628-8929 or res@crownluxurytravel.com Old Bahama Bay is a member of Small Luxury Hotels of the World, an exclusive international brand representing over 300 of the most luxurious exclusive hotels and resorts. For more information or to make reservations contact the resort at 1-800-572-5711 or www.oldbahamabay.com.
---
TOP U.S. CHEFS INVITED TO COMPETE IN CARR'STM
"MAKE IT SPECIAL" RECIPE CONTEST
No matter what the occasion, you'll often findCarr's® crackers as the center of attention – used in the latest hors d'oeuvres or the most unique desserts. As a leading supplier of crackers to the foodservice and retail industries, Carr's® is launching the "Make It Special" recipe contest, with the goal of collecting this year's most innovative recipe ideas. Beginning October 1 until December 31, legal residents of the United States who are 18 years or older and who are employed in the food preparation sector of the food service industry during time of entry and time of awarding the prizes can submit their recipe innovations in three categories: hors d'oeuvres, catering and desserts. Award-winning Chef and proprietor of New York City's Riingo restaurant and co-founder of the Townhouse Restaurant Group, Marcus Samuelsson, will serve as the contest's judge.
In each category, entrants can submit an original recipe that incorporates a minimum of one Carr's® product and any other ingredients of the chefs' choosing. The categories range from traditional uses of Carr's® products in hors d'oeuvres to more distinctive catering and dessert ideas. Contestants must submit a full-color photograph, no larger than 8x10 inches, of their creation to aid in the judging process, of which the criteria includes taste perception (40%), creativity/originality (30%) and appeal (30%). All original submitted recipes will be considered. "At every dinner party, event, or function that I go to,
Carr's® crackers are a staple item," said Chef Samuelsson. "Their versatility provides a great foundation to build a dish around and I'm looking forward to seeing what the chefs come up with."The first round of judging will narrow the field to 30 finalists, and then Chef Samuelsson will determine the final winners. One grand prize winner, selected from the 30 final submissions, will receive a four night/five day round trip for two to the Coventry Food Festival in England (approximate retail value $7,000) that must be taken in June 2007. Three first-place winners, one from each category, will receive a two night/three day trip for two to Napa Valley, Calif. (ARV $3,040) that must be taken by Dec. 31, 2007 or the prize is forfeited. Nine (9) second place winners (three (3) winners in each category) will each receive a $50 gift certificate to Amazon.com to help build their cooking libraries.
Chefs interested in entering the contest should submit their recipes and color photographs, postmarked by Dec. 31, 2006 and received by Jan. 7, 2007, to Carr's TM Make It Special Contest, P.O. Box 185991, Battle Creek, MI, 49018-5991. Judging will take place on or about Jan. 15, 2007 and winners will be notified by phone or mail. For more information on the contest, including complete rules and requirements, call the Kellogg Company at 1-877-511-5777.
About Chef Marcus Samuelsson
The youngest chef to ever receive a three-star review from the New York Times, Samuelsson has been featured in publications ranging from Bon Appétit to USA Today and has made several television appearances, including Good Morning America and The Food Network. As chef and co-owner of the Scandinavian restaurant Aquavit in New York, Samuelsson honors his childhood spent on the West Coast of Sweden and utilizes the skills first learned from his Swedish grandmother, also a professional cook.
About Carr's®
Carr's® crackers is a leader in the snacks field. The Carr's® product line includes its signature original Classic Table Water crackers, as well as a variety of other savory crackers. The crackers can be found on grocery shelves nationwide and can be purchased on-line at the Carr's® Web site. For additional product information, recipes, or to shop online, please go to www.carrscrackers.com. Kellogg products are manufactured in 17 countries and marketed in more than 180 countries around the world. For more information, visit the Kellogg web site at www.kellogg.com.
---
CHOCOLATE CHAI MINI LOAVES
The popular flavors of chai spices up this rich chocolate tea bread.
Preparation time: 20 minutes
Baking time: 30 minutes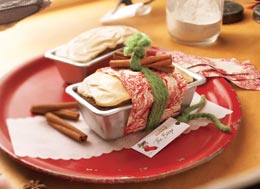 Bread
1/2 cup water
2 (1-ounce) squares bittersweet or semi-sweet
baking chocolate
1 cup firmly packed brown sugar
1/2 cup LAND O LAKES® Butter, softened
2 eggs
1 teaspoon vanilla
1/2 cup LAND O LAKES® Sour Cream
1 1/2 cups all-purpose flour
3 tablespoons instant chai tea latte mix
1 teaspoon baking soda
1/2 teaspoon salt
Glaze
1 cup powdered sugar
1 tablespoon LAND O LAKES® Butter, softened
1 tablespoon instant chai tea latte mix
1/2 teaspoon vanilla
4 to 5 teaspoons milk
• Heat oven to 350F. Grease bottoms only of 3 (5 1/2x3-inch) mini loaf pans; set aside. Combine water and baking chocolate in 1-quart saucepan. Cook over low heat, stirring occasionally, until chocolate is melted. Remove from heat; cool to room temperature.
• Combine brown sugar, 1/2 cup butter, eggs and 1 teaspoon vanilla in large bowl. Beat at medium speed until creamy. Add chocolate mixture and sour cream. Continue beating until well mixed. Reduce speed to low; add all remaining bread ingredients. Beat until mixture is smooth.
• Spoon batter into prepared loaf pans. Bake for 30 to 40 minutes or until toothpick inserted near center comes out clean. Cool 10 minutes. Remove from pans. Cool completely.
• Combine all glaze ingredients except milk in small bowl. Beat at medium speed, adding enough milk for desired spreading consistency. Glaze cooled bread.
12 servings; 3 mini loaves