CULINARY COUP DECEMBER 2014

  VIA MAESTRA 42
Treat you family and friends to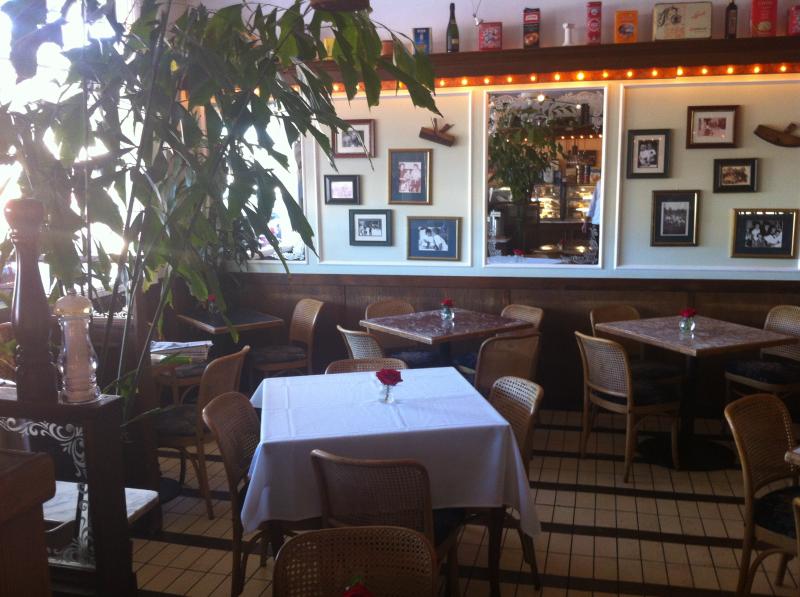 a memorable Holiday meal at

Santa Barbara's most authentic

Italian Restaurant, where food

and love are always on the menu.
They will cater your home parties.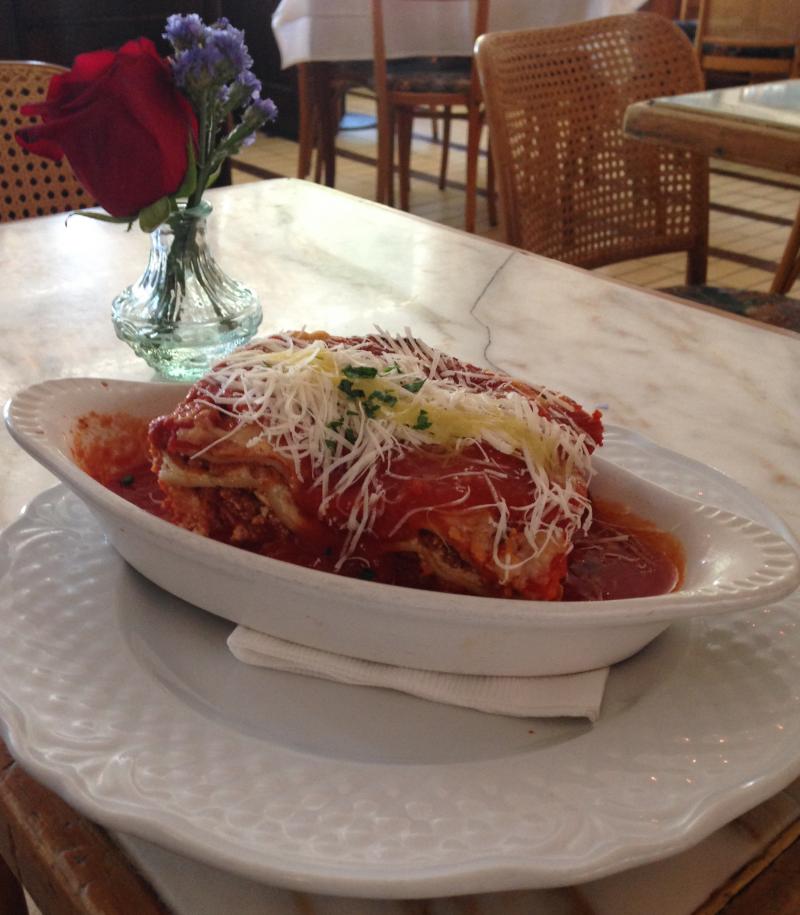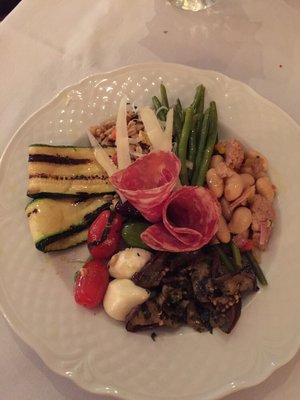 Via Maestra 42 will be serving exceptional Italian favorites throughout the holiday season. Breakfast, Lunch & Dinner
Hours are Monday - Saturday 8:30 am - 9:00 pm, Sunday 11:00 - 5:00 pm.
3343 State Street - Santa Barbara, CA - (805) 569-6522
___________________________________________________________________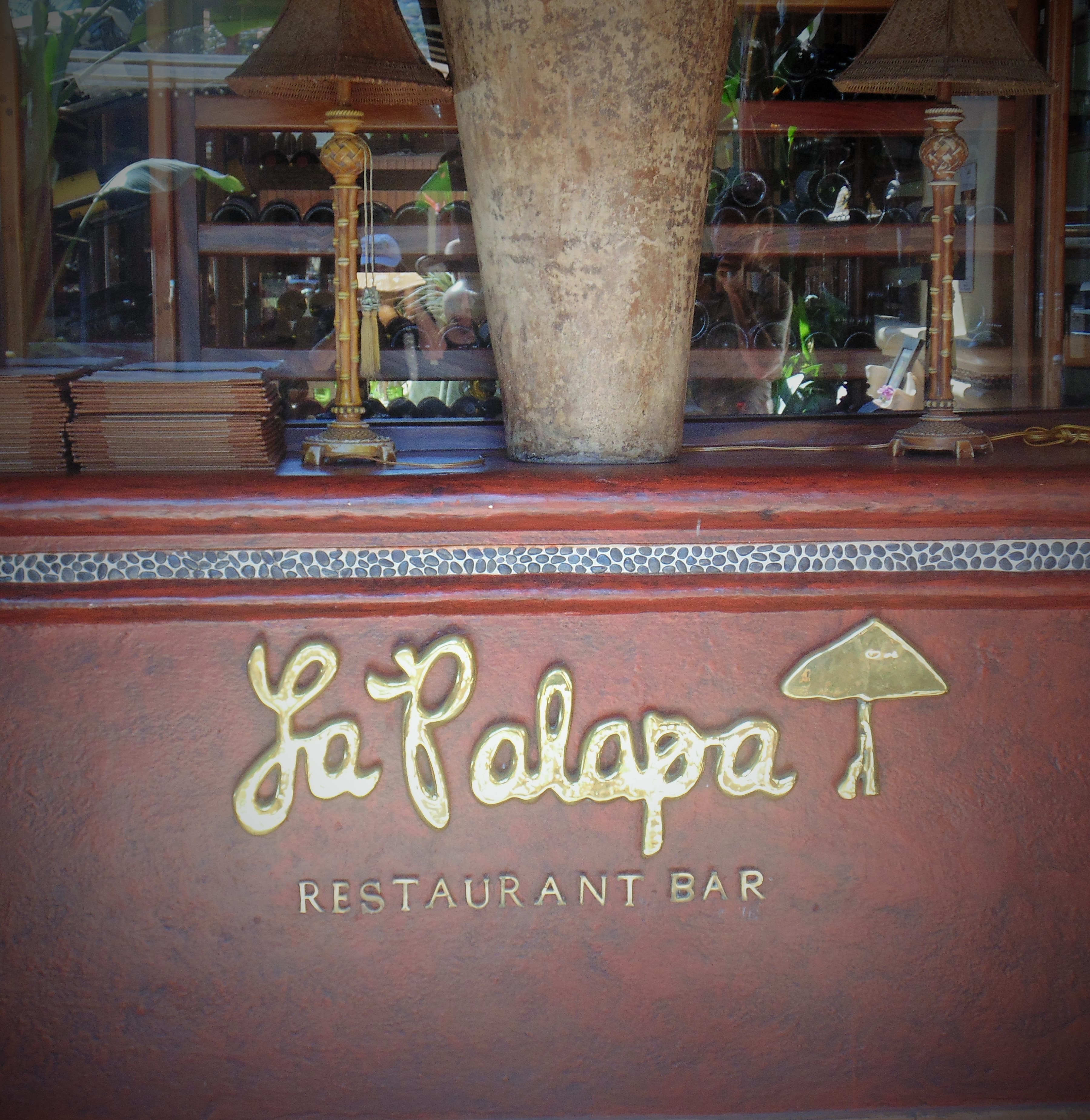 LOLLYGAGGING AT LA PALAPA
Gourmet Lunch at Historic Puerto Vallarta Beach Haunt
by Bonnie Carroll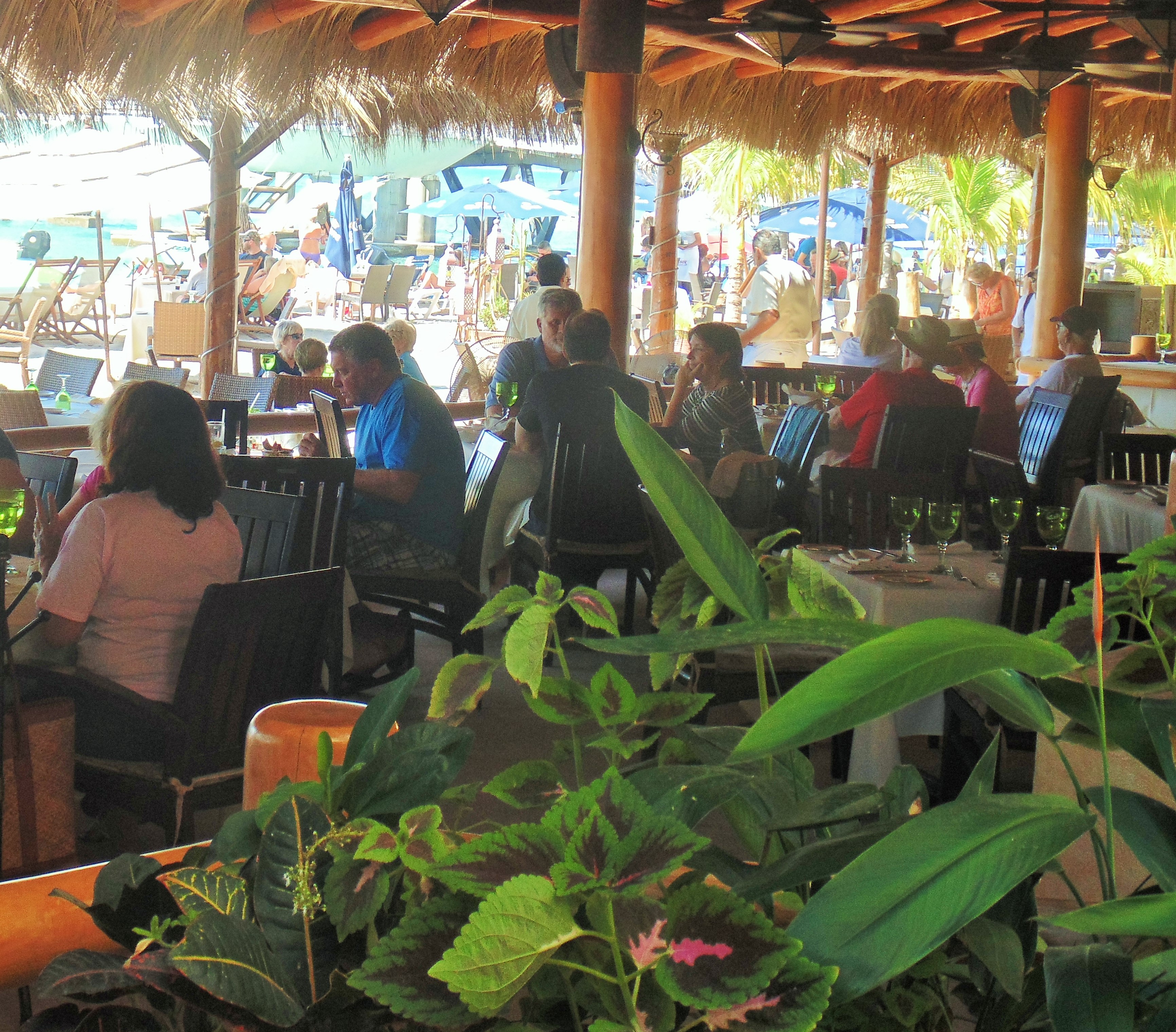 What a surreal experience to chill out at the beach and enjoy an amazing once-in-a-lifetime gourmet luncheon prepared by visiting XX Anniversary Festival Gourmet International chef Ryan Steyn, a graduate of the Swiss Institute of Hospitality who cooked for Archbishop Desmond Tutu, Nelson Mandela, and is currently opening El Jardin de Adobe Restaurant in Baja, California.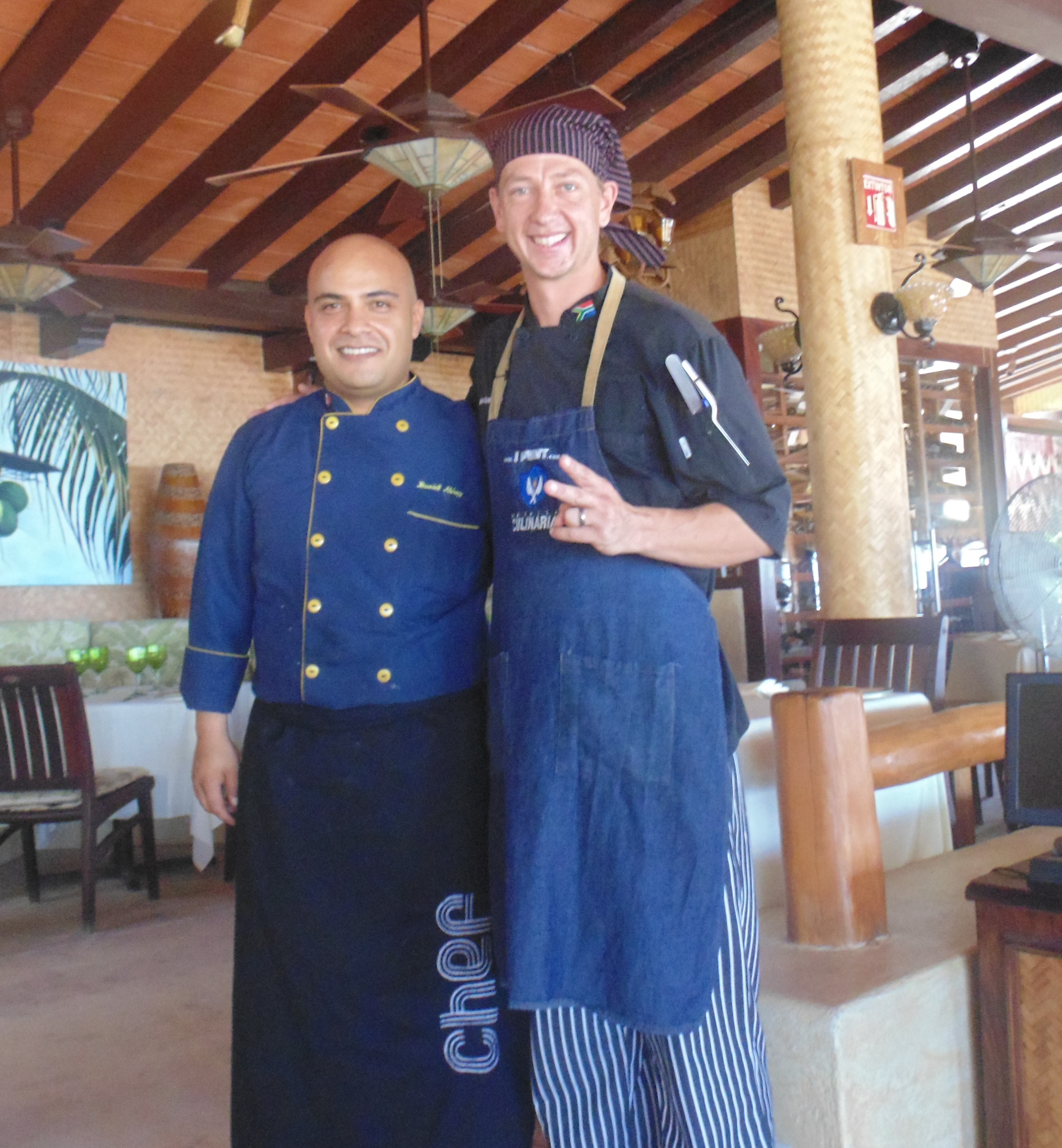 Chef Daniel Perez & Chef Ryan Steyn
La Palapa's Executive Chef Daniel Perez, who following culinary school worked at Four Seasons Punta Mita before joining La Palapa, worked in tandem with chef Ryan Steyn during the ten day gastronomique festival to create a unique menu for festival guests visiting the historic venue. The island style palapa sits just off the beach, and is brightly colored and inviting, featuring indoor or breezy beach side dining.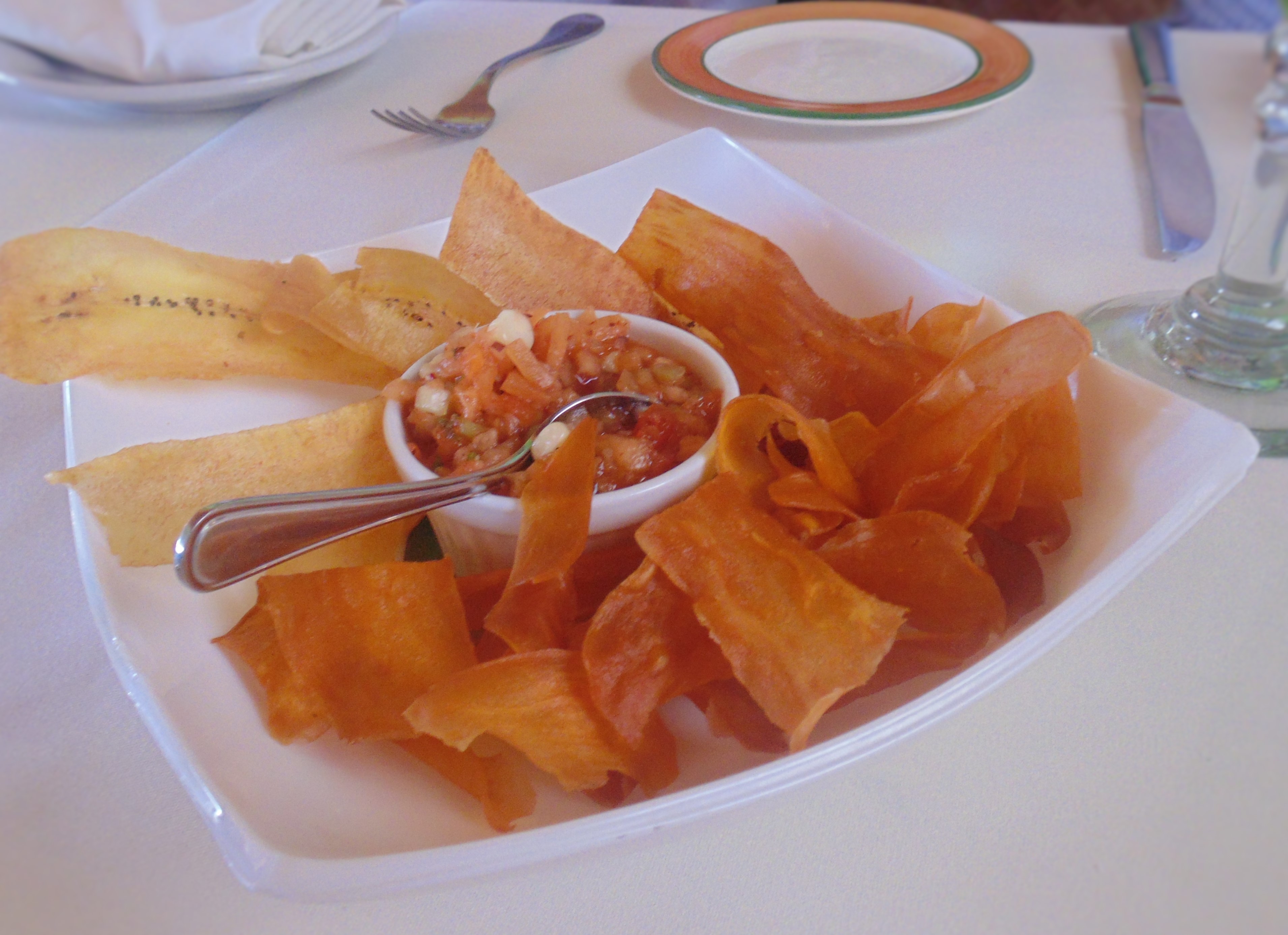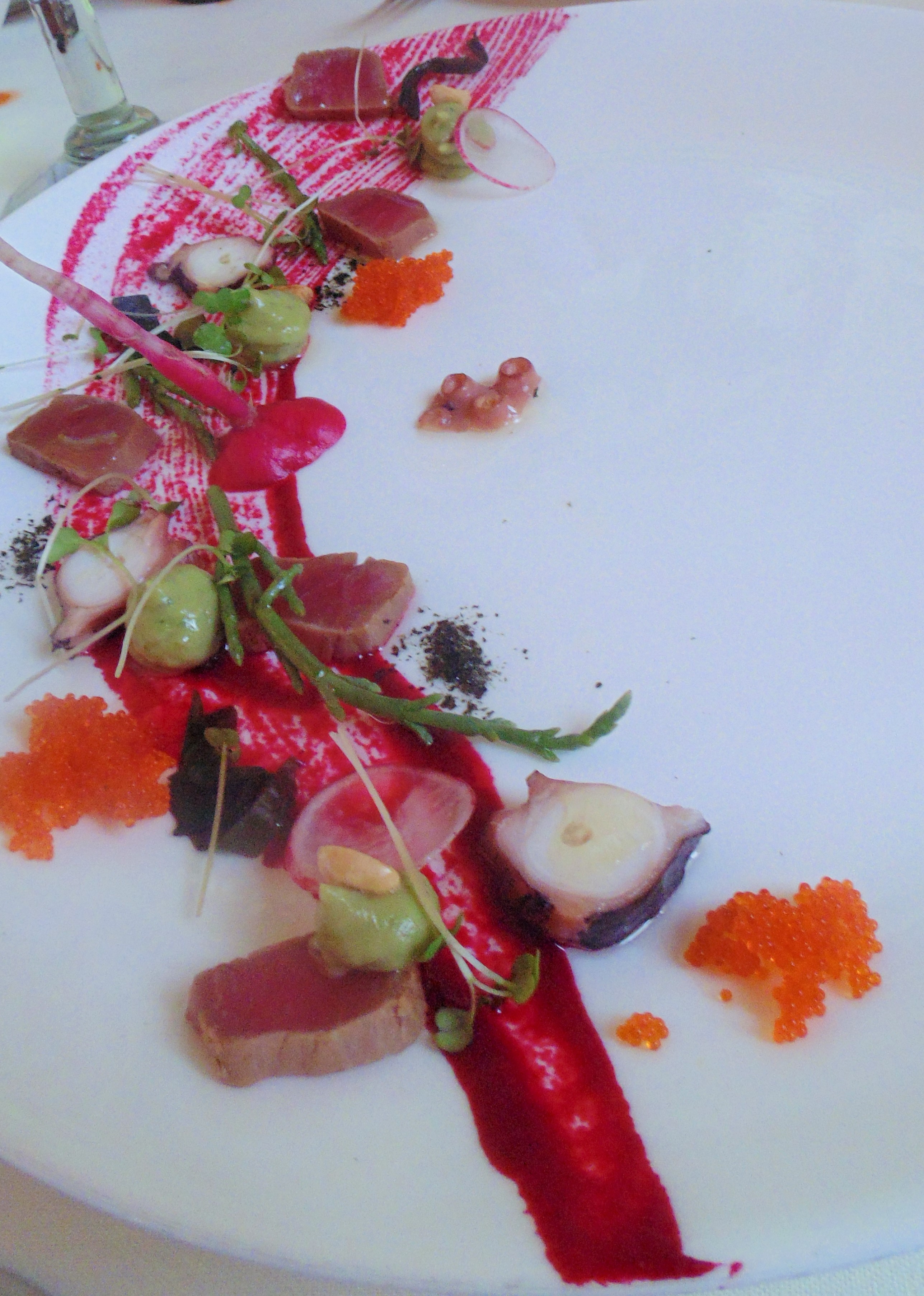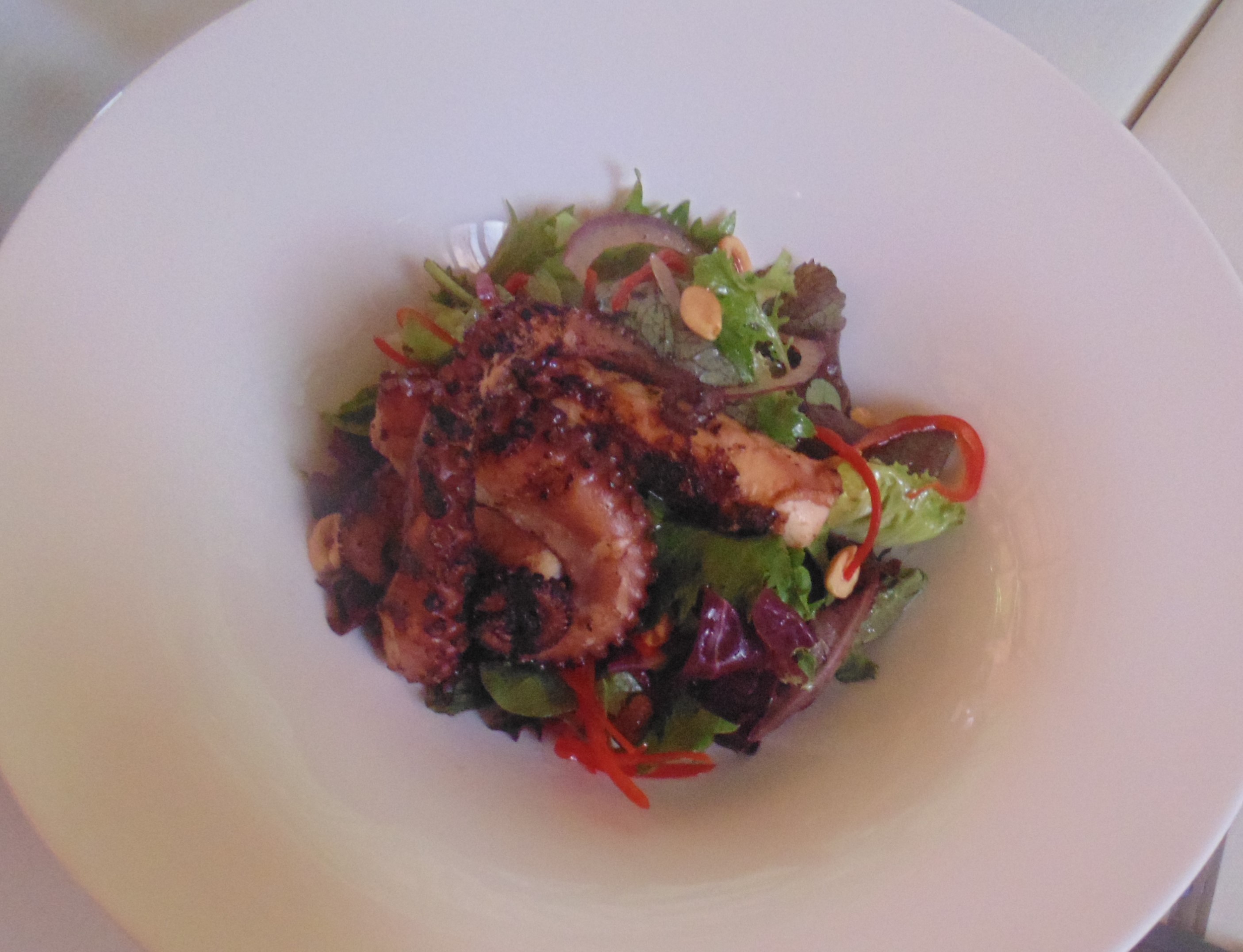 Lunch began with fried plantains and salsa, then a beautiful beet salad with seafood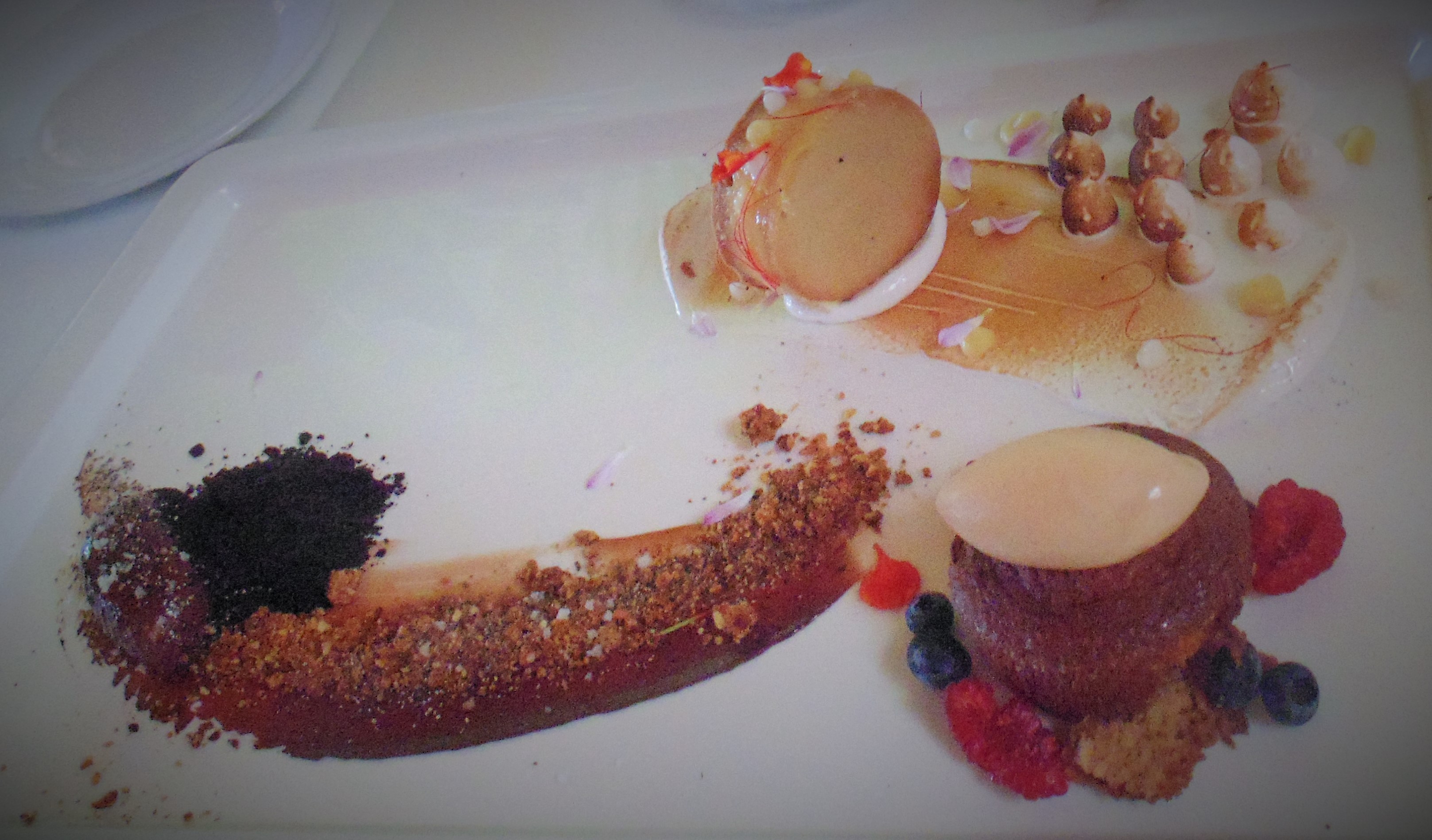 presentation,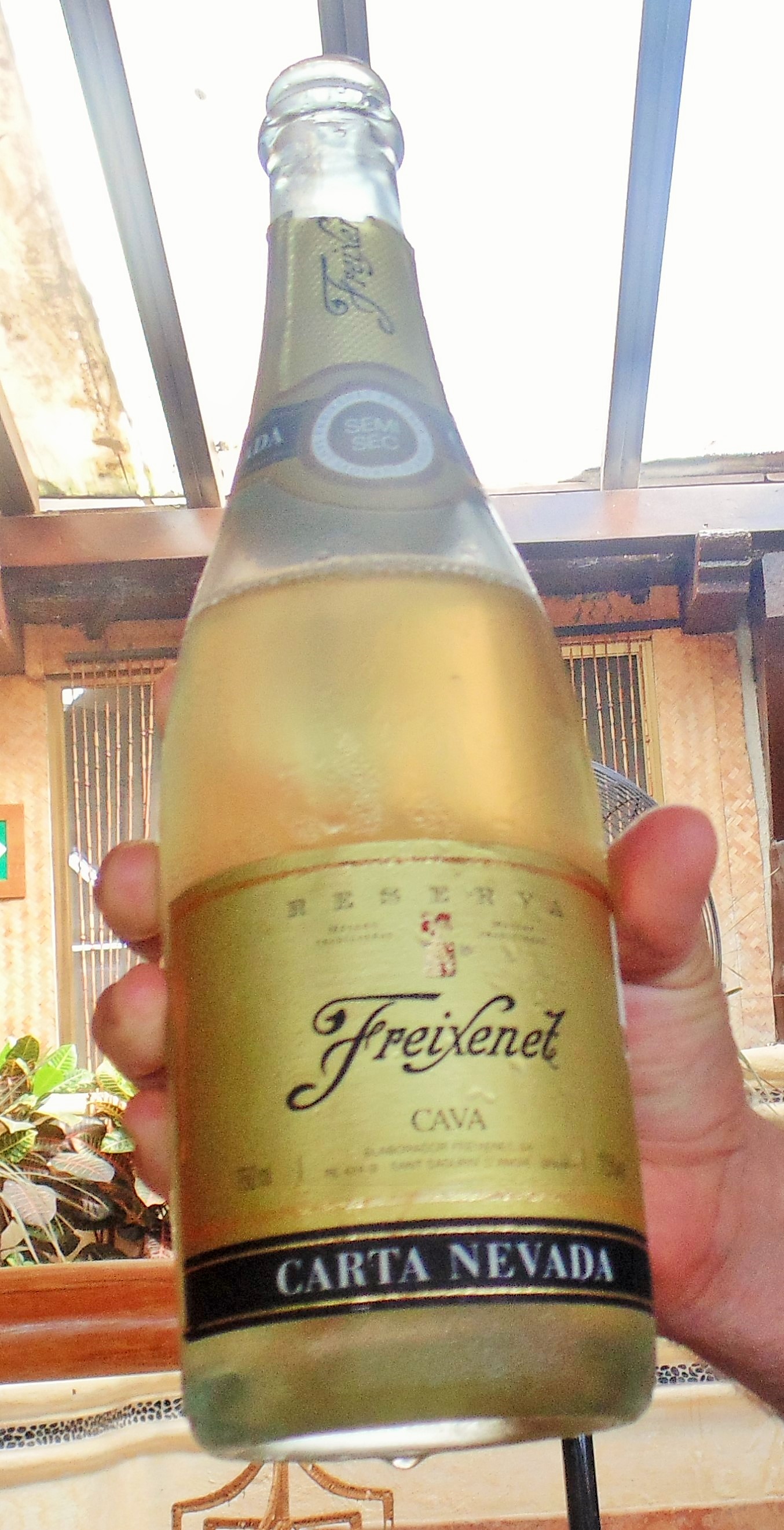 followed by the main courses which included unique seafood creations and more. The Ahi tuna plate was outstanding, and octopus lovers in the crowd ate up every morsel of this straight from the sea delectable dish, as well as an amazing uni dish that was photo perfect in presentation. The duck with deep fried avocado was such a delightful surprise. Beverage pairings included sparkling wines and margaritas. A very artistic and eclectic dessert of fresh fruit and ice cream with chocolate, chili and marshmallow puffs was a wondrous sweet ending to a memorable lunch at this iconic restaurant on the beach in Puerto Vallarta.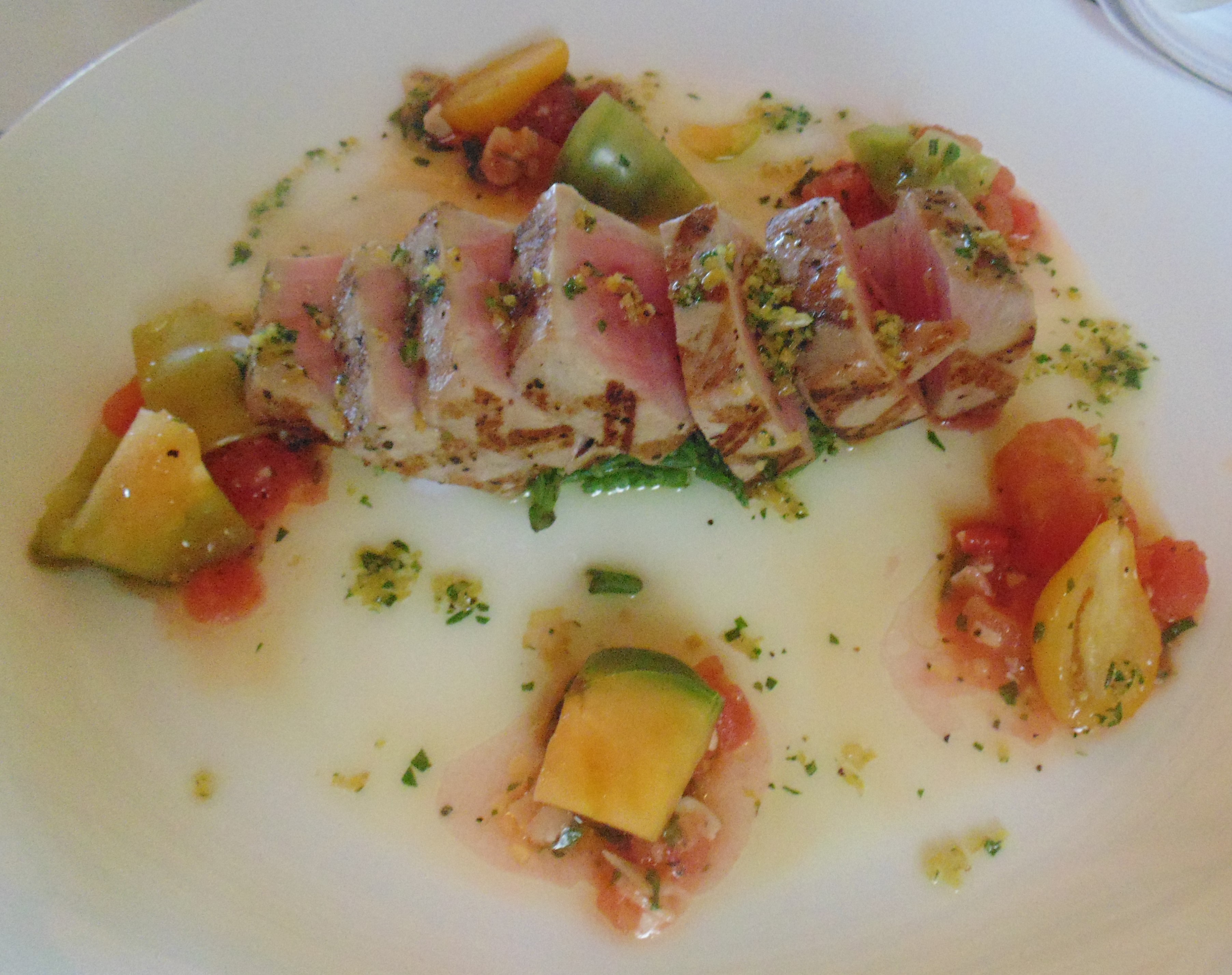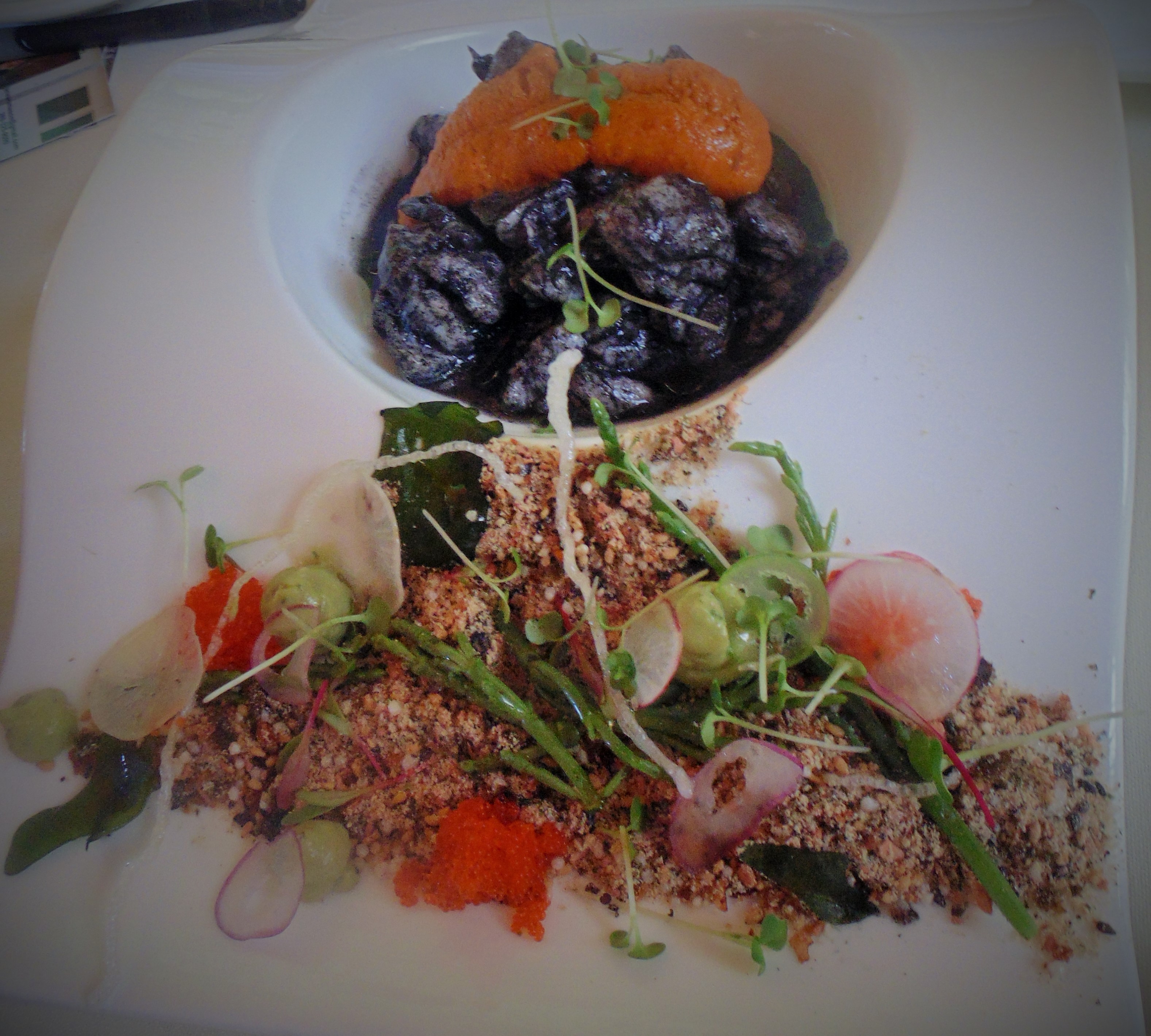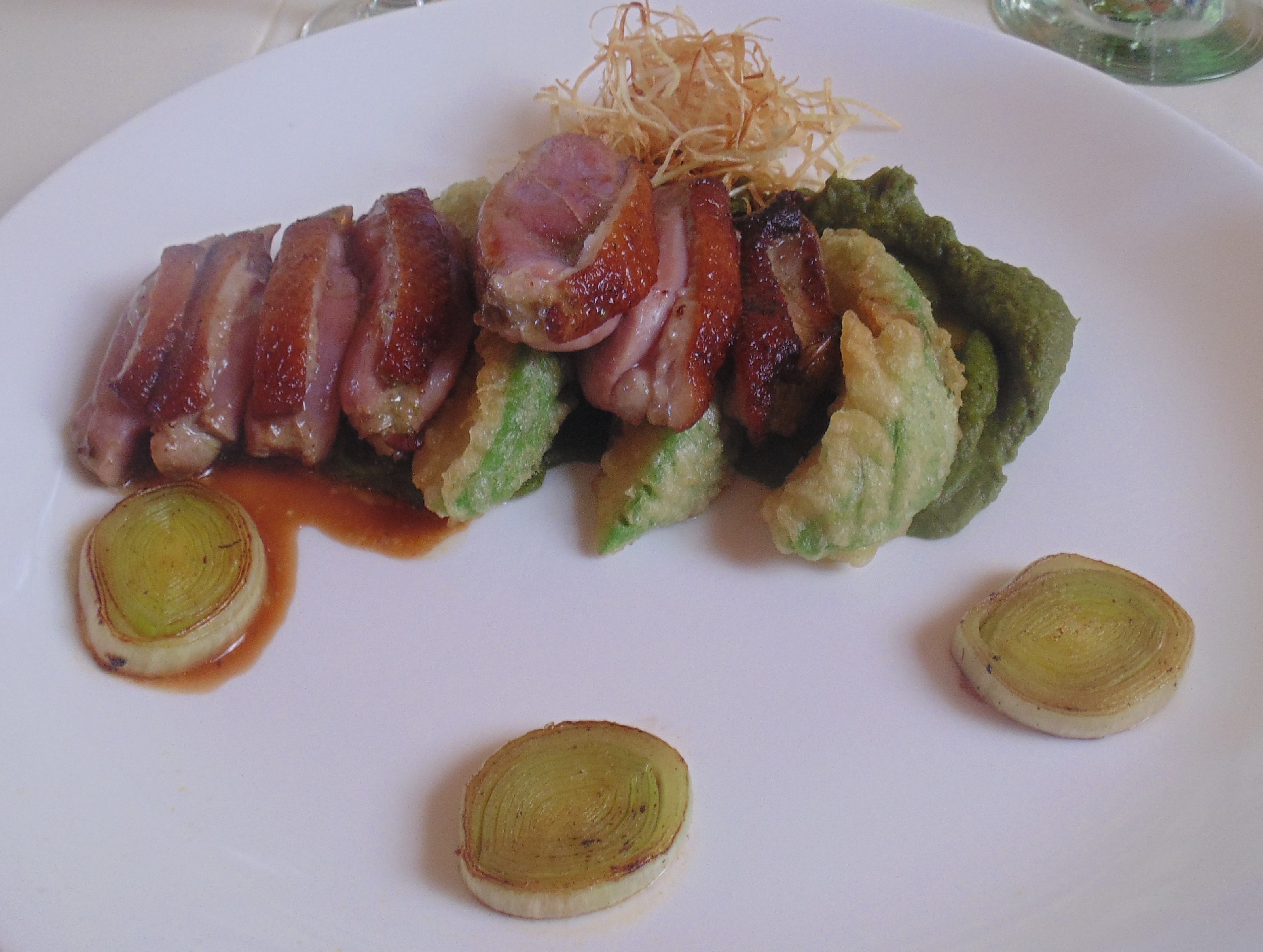 The history of La Palapa has been shared by a family owner named Mr. Gonzales, who says that in 1957 Rodelinda & Guy Dickey had a dream to open the first restaurant on the beach, and with the help of an investor they persued their dream; however, people thought them crazy to open a place so far away from town and at that time there was no bridge to cross the Rio Cuale river to travel to their part of town, however, they worked hard and were successful. Guests were served hand blown glassware filled with exotic drinks, enjoyed live music and freshly caught seafood prepared with local recipes. In 1987 the restaurant was redesigned and continues to be a thriving family business.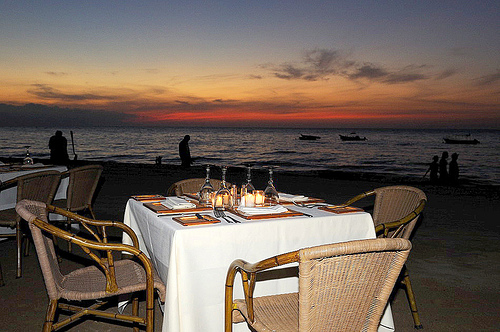 It's clear this a dreamy venue was made for those of us who want to lollygag on the beach, savor the best in seafood, and watch the waves break. Live music has always been on the menu at La Palapa and at night it becomes a popular escape to hear great music and enjoy island cocktails. For information visit: www.lapalapapv.com.
____________________________________________________________________
THE 2015 CANCUN-RIVIERA MAYA WINE AND FOOD FESTIVAL
CELEBRATES SPAIN AND TOP 10 FEMALE MEXICAN CHEFS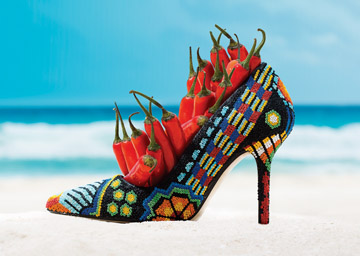 The Fourth Annual CRM Wine and Food Festival Takes Place March 12 – 15, 2015
The Cancun Convention and Visitors Bureau (CVB) is pleased to announce the fourth annual Cancun-Riviera Maya Wine and Food Festival, taking place March 12 – 15, 2015. The 2015 edition will honor Mexico's leading female chefs and will be composed of 24 events featuring several stars of the culinary world who will showcase local Mexican, Spanish and other world gastronomy. Visitors will embark on a four-day culinary journey amongst distinguished chefs, wine makers, connoisseurs, academics and journalists in the culturally-richdestination of Cancun.                                                                                                
"This event has grown tremendously since its inauguration in 2012, and we are optimistic we will surpass last year's attendance of more than 5,000 guests," said Jesus Almaguer, CEO of the Cancun CVB. "We invite people to explore the many layers of Mexican cuisine found in Cancun, and celebrate the female Mexican chefs that are being honored at the CRM Festival for the first time."  
Special honored chefs include Spanish legends Juan Mari Arzak, Joan Roca and Eneko Atxa. Star Chefs Bruno Oteiza, Mikel Alonso and Rafael Zafra will accompany Arzak, Roca and Atxa to prepare a five-course meal paired with the best Spanish wines in an exclusive dinner held at Live Aqua Cancun on March 13.

The festival will also showcase the top 10 female Mexican chefs in a five-course "Divas of Mexican Cuisine" Gala Dinner on March 14 at Secrets The Vine, home to a unique wine wall that holds as many as 3,000 varieties of wine. The dinner will be paired with the finest Mexican wines, for a celebration of Mexican cuisine – a part of UNESCO's list of the world's Intangible Cultural Heritage. Featured Mexican Chefs include Martha Chapa, Carmen Ramirez "Titita," Maria Teresa Ramirez, and more  
Other attending top chefs include Bruno Davaillon, Hubert Keller, Laurent Cantineaux, Gregory Gourreau and Henri Charvet from France.  
The AAA Four Diamond Moon Palace Golf & Spa Resort will host the festival's most popular event, the Gourmet Tasting Village. Featuring a collection of mouthwatering international cuisines from visiting celebrity chefs, the tasting village will provide attendees with an opportunity to meet and mingle with local and international top chefs including more than 35 Mexican and international wineries. The Gourmet Tasting Village will take place in the property's recently unveiled, multimillion dollar convention center, Moon Palace Arena, capable of hosting up to 10,000 guests at one time.  
Other festival events includes a tribute to French cuisine with the "Barefoot Elegance: a taste of France and world DJ" event. Held at the AAA Five Diamond Ritz Carlton Cancun, this event will celebrate the best in French wine and will count on the participation of French chefs who trained with some of the most celebrated legendary French Chefs such as Alain Ducasse and Daniel Boulud. Guest can dance the night away to the tunes of renowned Buddha Bar Paris DJ, Claude Challe. 
The CRM Fest will pay tribute to two important winemakers: Hugo D'Acosta of Mexico and Alvaro Palacios of Spain. The following sommeliers will participate in the festival, host tastings and create pairings for the tribute dinner and VIP events throughout the festival: Véronique Rivest, Woman World's Best Sommelier 2013; Elyse Lambert, Top Sommelier of the Americas 2009; Juan Carlos Flores Mazón, Best Sommelier of Mexico 2004 and recipient of the Six Diamonds Award by the American Academy of Hospitality Sciences 2010. 
Fiesta Americana Grand Coral Beach, home to AAA Five Diamond Award winning restaurant Le Basilic, will host the Star Chefs Dinner, showcasing the best cuisine of 25 chefs from Mexico and around the world. Top wineries from Mexico, Argentina, Spain and France will also be present at this beachfront location.  
Private cooking classes will be available this year led by talented chefs including Patricia Quintana, Martha Ortiz, Mikel Alonso, Bruno Oteiza and Aquiles Chavéz. The intimate classes will be reserved for 24 students per class. The Star Chefs Cooking Classes and Lunch will be held in the El Dorado Royale on March 15.  
The festival aids several social causes that provide scholarships to gastronomy students in local universities, gives economic grants to multiple Mexican and international foundations and donates computers to the local Ciudad de la Alegría Foundation. 
To purchase tickets to the festival, please visit: http://www.crmfest.com/.
__________________________________________________________________________
 Sponsors for TASTETV 2015 Awards Ceremony January 15 in Hollywood
 Have a Traditional Goose for the Holidays

The History of Schiltz Foods, Inc.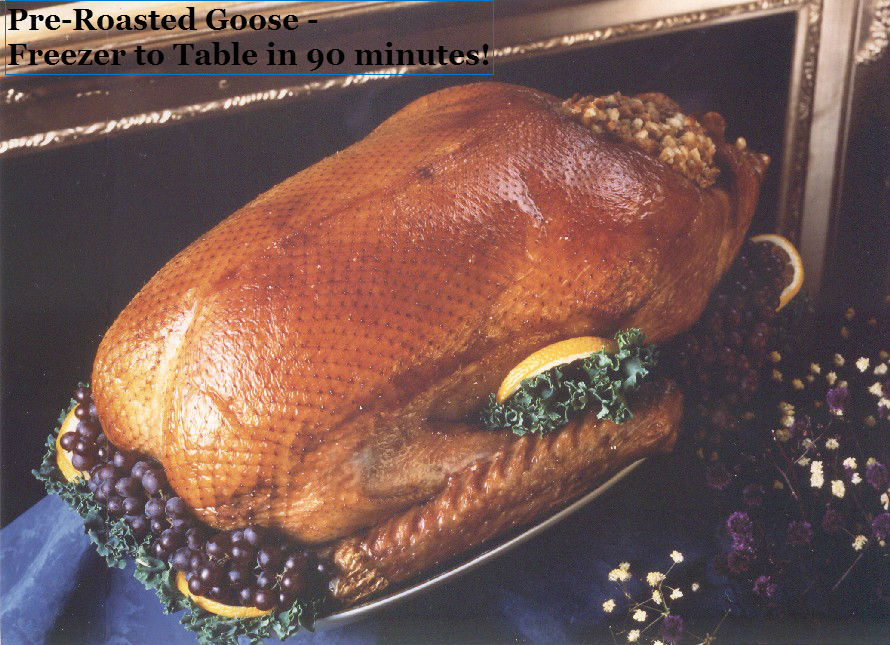 In 1944, Marlin Schiltz was given five Toulouse goose eggs found by his wife, Kathryn, and her sister.  He hatched two goslings and grew them to twelve pounds, selling them for 12 cents a pound.  That started the Schiltz family in the goose business. 
For the next several years, hatching was done under heavy chicken hens.  Marlin rented brook hens at 25 cents each for the 30 days necessary to hatch the goose eggs.  The first incubator was purchased in 1949. 
Schiltz began hatching other' eggs as well, returning the goslings when they hatched.  Most goose production went to the "weeder" industry.  Before modern herbicides, geese were used to control grasses since they did not eat certain crops.  In the late 1940's, the geese went to the cotton fields of Texas and California, the strawberry beds of Michigan and the asparagus and mint fields of Washington.  These farmers found geese to be economical and effective labor to weed the fields, as the geese literally worked for food. 
Herbicides replaced the weeder geese in the 1960's, but by that time Marlin had developed the genetic lines for heavier meat production.  He teamed up with renowned poultry geneticists Verne Logan and Dr. Arnie Nordskog, from Iowa State University, to develop superior strains and breeds of geese for the table.  With Dr. Nordskog's help and guidance, Schiltz established grandparent lines and registered a distinct breed of goose with the Dept. of Agriculture, Schiltz Line 306. 
In the 1970's, his son Richard joined Marlin in the business.  A state inspected processing plant was purchased and the business began processing geese. 
In 1980, the Schiltz family saw the need to produce goose meat under a federal label so product could be shipped to all 50 states.  They acquired the current federally inspected facility in South Dakota and moved operations to Sisseton after completing the acquisition of the goose operations of Lansberger Creamery in 1981.  At that time, Jim, the youngest son, joined the operation. 
Currently, Schiltz Foods is the largest goose producer in the Americas.  With the growing demand for goose consumption and quality goose products, the Schiltz family is positioned to take Schiltz Foods and Schiltz Goose Farm well into the 21st century.
Schiltz Foods, Inc. and Schiltz Goose Farm, Inc.
America's Leading Producer of Geese and Fine Geese Products!
Schiltz Foods, Inc., 7 West Oak Street, Sisseton, SD  57262
877-872-4458
________________________________________________________________
GOURMET ITALIAN CHILI FOR FOOTBALL FANS

CIAO BELLA CHILI
by Bonnie Carroll
INGREDIENTS:
Light olive oil as needed
3 large cans Northern white beans (Gelsons Market)
2 large cans white sweet corn
4 cups finely diced celery
4 cups finely chopped yellow & green Italian squash
1 large yellow pepper
2 large cans yellow Roma tomatoes (.99 Stores)
1 cup each: ground veal, chicken, turkey
3 cups chopped white onion
3 tbs chopped shallots
½ cup chopped scallions
½ cup chopped water chestnuts
1 can finely chopped artichoke hearts (15 oz. can)
1 cup dry white Italian wine (Bristol Farms)
3 cloves garlic finely chopped
1 tbs. white Worchester sauce
1 tsp. white rice vinegar
1 tsp white balsamic vinegar (Surfas chef supply)
juice of 1 lemon
1 tsp cinnamon
1 tsp cumin
1 tsp oregano
1 tsp chili powder
1 bayleaf
3 large mushroom chopped
1 tbs white chocolate cocoa powder (Bellagio Brand at Bristol Farms Market)
keylime white pepper and salt to taste
(8-10 servings)
PREPARATION:
Brown meat, remove from pan and add onion, scallions, shallots, celery, pepper, squash in enough oil to cover bottom of the pan; cook over medium heat until lightly brown. The liquid can then be drained or can be left for added flavor. Add all spices (except white key lime pepper and salt, which should be added 30 minutes before serving) along with lemon juice, Worchester sauce, rice and balsamic vinegar, and simmer for 30 minutes. Place mixture in a gallon size pot and add the northern beans, white sweet corn, tomatoes, water chestnuts, artichokes and white wine and continue to cook on low heat until ready to serve. Don't forget white key lime pepper and salt in last 30 minutes.
GARNISH:
Fresh grated Parmesan cheese
Sliced tiny yellow and red tomatoes
1 small basil leaf
2 small breadsticks
---