CULINARY COUP  .   .  .
Serving those in Need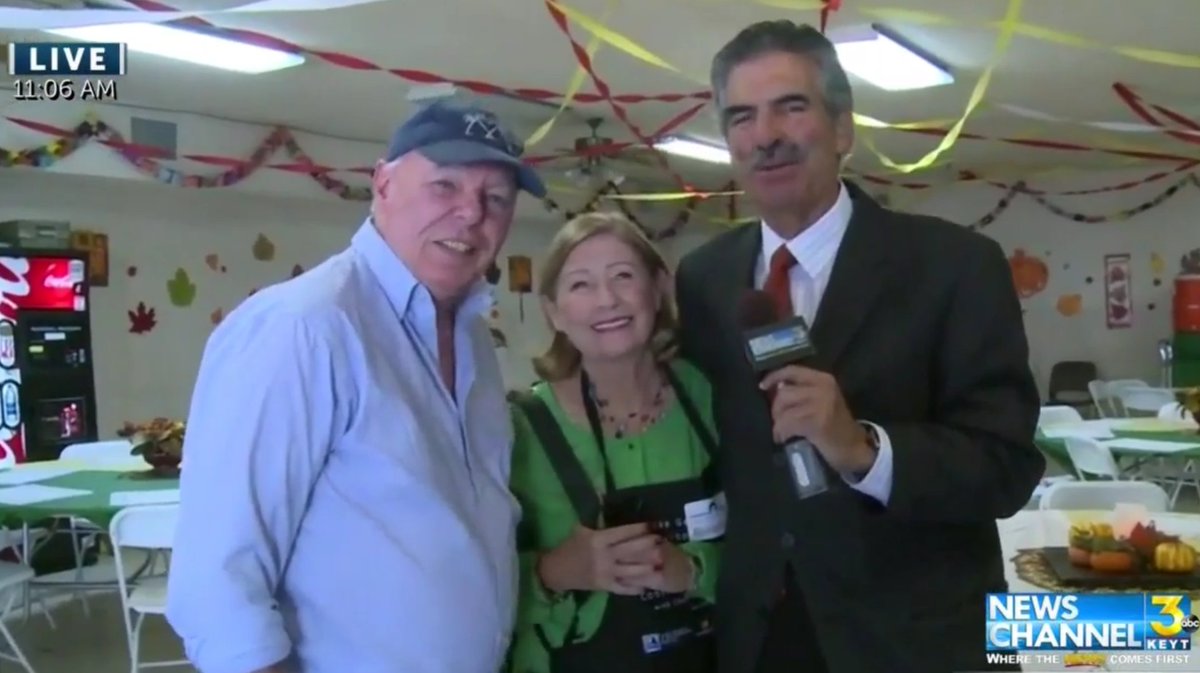 Regular Volunteers Richard Mineards, Montecito Journal, Bonnie Carroll, LBN with Reporter John Palminteri, KEYT3 live at Santa Barbara Rescue Mission in 2019.
SANTA BARBARA RESCUE MISSION
Thanksgiving Dinner for 300
Due to pandemic restrictions I was sad to miss the Santa Barbara Rescue Mission Thanksgiving Dinner, which I have participated in as a volunteer waitress for over 10 years. 40 homeless guests at a time were welcomed to enter and enjoy a delicious Thanksgiving dinner in the shelter, celebrating it's fifty-fifth year as an essential service, where SBRM Chef Freddie Rashad and his staff prepared 90 turkeys, 120 pounds of potatoes, 75 pounds of carrots and 120 pounds of green beans. Guests were seated appropriately for social separation compliance.
According to Rolf Geyling, President of SBRM "This Thanksgiving was challenging because of the pandemic and ongoing restrictions," "We are planning to provide thousands of more meals throughout the holiday season, including 300 for Thanksgiving alone." To make a donation to Santa Barbara Rescue Mission please visit: www.SBRM.org.
____________________________________

CRUSTLESS QUICHE - QUICK - EASY - DELICIOUS!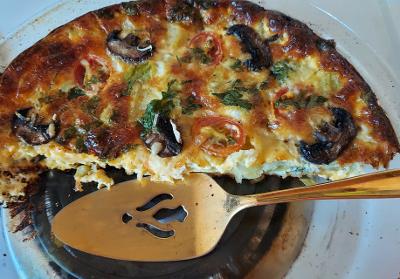 Crustless Vegetable Quiche Recipe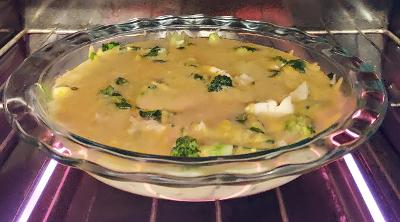 Ingredients:    

5 eggs
2 tbs soft butter
1 cup milk or cream
1 tbs olive oil – sauté' veggies
½ cup spinach, ¼ cup broccoli, ¼ cup squash, (¼ cup cooked chicken – optional), ¼ cup parsley,  1 small onion
2 cups cheese (jack/cheddar/gruyere) use any mix you like
½ tsp nutmeg, salt/pepper to taste
Method:
Sauté chopped onion and veggies until crisp but soft
Place on bottom of buttered glass pie dish
Top veggies with cheese
Whip eggs, milk, spices and pour over mixture
Dot top with butter
Place 325-degree oven and cook for 1 hour.
This Bonnie Carroll quiche was just as good the second day for brunch!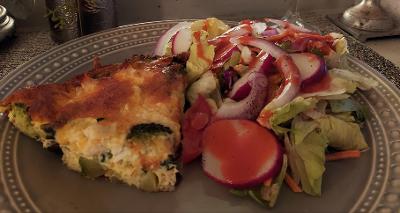 __________________________________________________________________

BEEF BOURGUIGNON IN A CLAY POT
LBN, Bonnie Carroll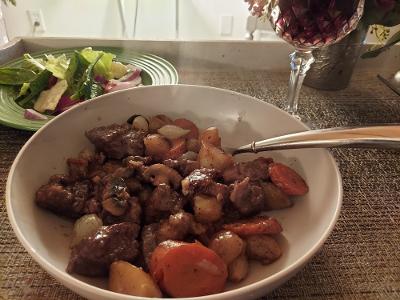 Beef Bourguignon ala' Bonnie
I was recently sent a clay pot and had never used one for preparing meat and fowl dishes, so my first dinner experiment was Beef Bourguignon. Below you will find the recipe I created combining two from different cookbooks on my shelf, with a few touches of my own. A heart of palm and tomato salad vinaigrette was perfect with this entrée. A red wine would be nice with this dish.
This recipe turned out perfectly and I put ½ in the freezer to enjoy during Christmas week.
 This recipe is for 3 people: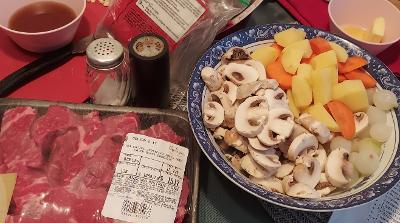 Ingredients:
1-pound chuck steak, cut into cubes
1 ½ tbsp flour
Salt/pepper to taste
½ tsp olive oil
1 tbsp butter
3 oz bacon
1 cup pearl onions (frozen)
½ lb mushrooms, sliced
1 carrot sliced
1 medium potato cubed
½ cup beef stock
¾ cup Merlot wine
1 clove garlic, minced
½ bay leaf
½ sprig fresh parsley, chopped fine and pinch of fresh thyme
½ tbsp Cornstarch
4 tbls cold water
Method:

Soak clay pot and lid for 15 minutes in cold water. Mix beef cubes with flour and pinch of salt and pepper. Heat oil and butter in large skillet over high heat. Brown meat and transfer to clay pot.
Cut bacon in strips and fry until nearly crisp. Drain on paper towel. Brown the onions and mushrooms in leftover bacon fat and add all ingredients to pot, stirring gently.
Cover the clay pot and place in middle oven Cook at 450 degrees until meat is tender, about 1 hour. Add cold water to cornstarch and dissolve to pour over stew and cook for another 15 minutes until thickened.
Don't forget to protect clay pot from spontaneous temperature changes and do not use detergent, only water and a soft sponge or soft brush.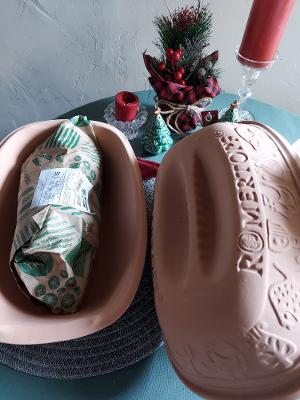 ___________________________________________________________________
Gilroy Garlic Festival Announces New Pop Up Locations For Specialty
T-Shirts and Masks
clove@gilroygarlicfestival.com
_______________________________________________________
---