November 2020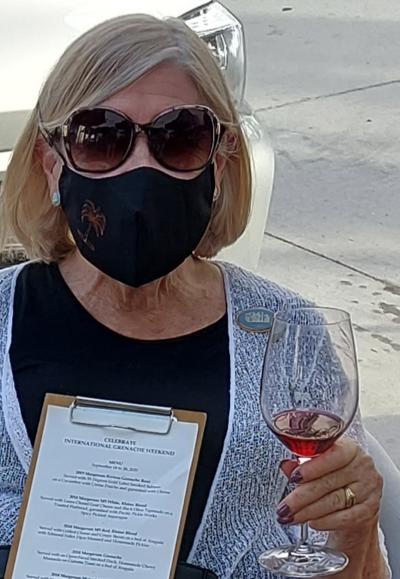 LETTER FROM THE PUBLISHER
Happy Thanksgiving!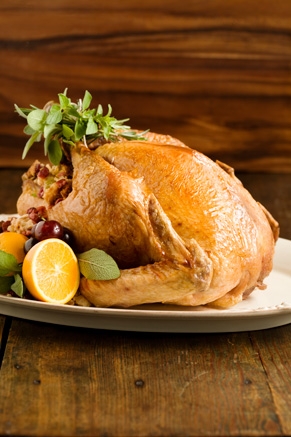 Dear Life Bites News Readers,
Happy Thanksgiving! This issue includes stories relative to Thanksgiving at home due to the corona virus 19 pandemic.
Congratulations to President Joe Biden & the first Lady Vice President of the United States of America, Kamala Harris for winning this very historic election!!! Bonnie Carroll, Publisher, Life Bites News.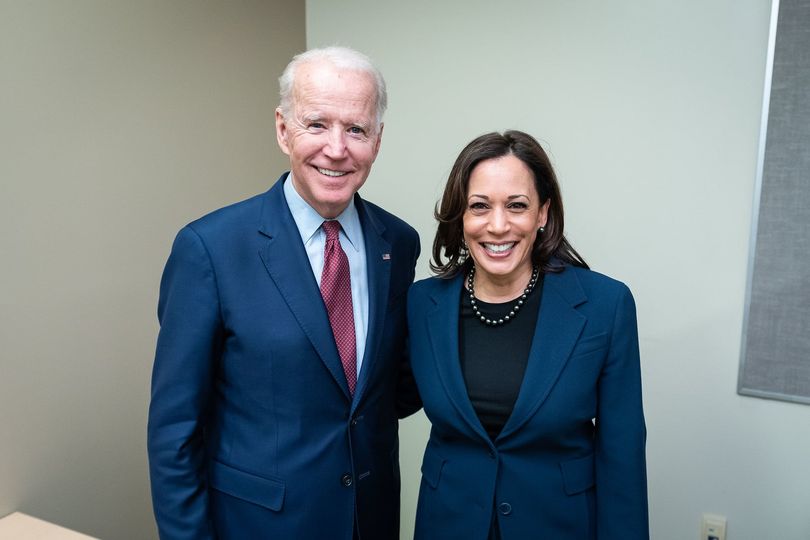 President Joe Biden and Vice President Kamala Harris 11/7/2020
I have encluded hotel and restaurants that are open and serving with limited rules. Many events we covered in past years have been cancelled or put on a Zoom or YouTube status. Entertainment news from Santa Barbara, Palm Springs and LA. Our news is filled with Election craziness and trails in process against BLM protestors who got carried away as well as Mexican children who have been seperated from their parents at the US border years ago who now are orphans. 2022 opening of St. Regis Al Mouj Muscat. Hakkasan Group will present Japanese Cerimonial Cuisine in 2021. Special golf packages being offered at Villa del Parmar in Loreto, Mexico.

Culinary Coup features a great and easy cauliflower casserole to enjoy for the holidays and see recipes below for Turkey dinner. Favorite Breakfast stops on the Central Coast during the Pandemic.

Check out the chocolate delights being created by Jean Michel of Chocolate du CaliBressan located on State Street in Santa Barbara and also in Carpinteria. They will create corporate logo chocolates for your business to celebrate the New Year.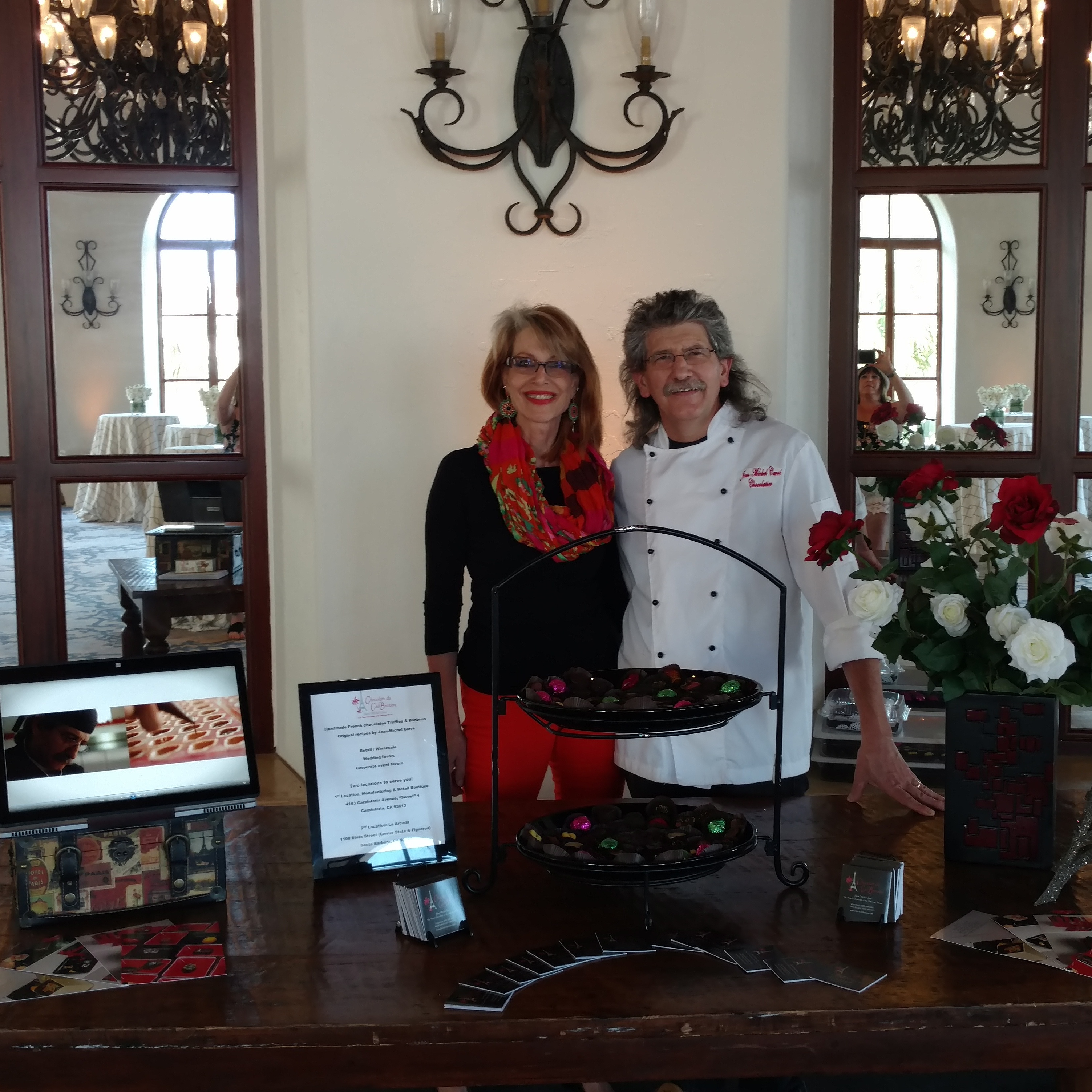 Jean Michel & Jill-Marie Carre, Chocolat du CaliBressan
Wonderful holiday entertainment events will be knocking, and Hollywood news is ongoing at Life Bites News. We will be covering Golden Globes, Oscars, and always The Santa Barbara International Film Festival based on whatever restrictions have been set down. The Emmy's live hosted by Jimmy Kimmel on TV was well done and I covered with my camera to do a report. If things open up and I can get to Hollywood with access I will bring you all the hot news.
Entertainment news and fun film tips are seen in TTT - Review on The Father, The Witches, and Emily in Paris. Kids K page has fund holiday adventures for families during the holidays and hot new kid books. Look for AWCSB membership news in BookBites with a few fantastic holiday cookbooks.

We are running travel news on holiday trips being offered throughout the world that are open and open to US travelers. So many updated virus changes are affecting entering, leaving, confinement dates, and more that it's complicated to be accurate. Please check with the tourism office in your destiantion to confirm what is current. Scientists in US are recommending with the new outbreaks throughout the US people should stay home and be safe, with no more than small groups in masks and distancing.
In October 2019 our visit to the Ballet De L' Opera at Opera National De Paris presented by Hiroshi Sugimoto - William Forsythe was exciting and inspiring; a new forum of spectacular dancing paired with a futuristic and jazz coupling in one of the world's most beautiful theatres featuring a copula by Marc Chagall. The Opera has been opened 2020 and friends sent me notices on the performances.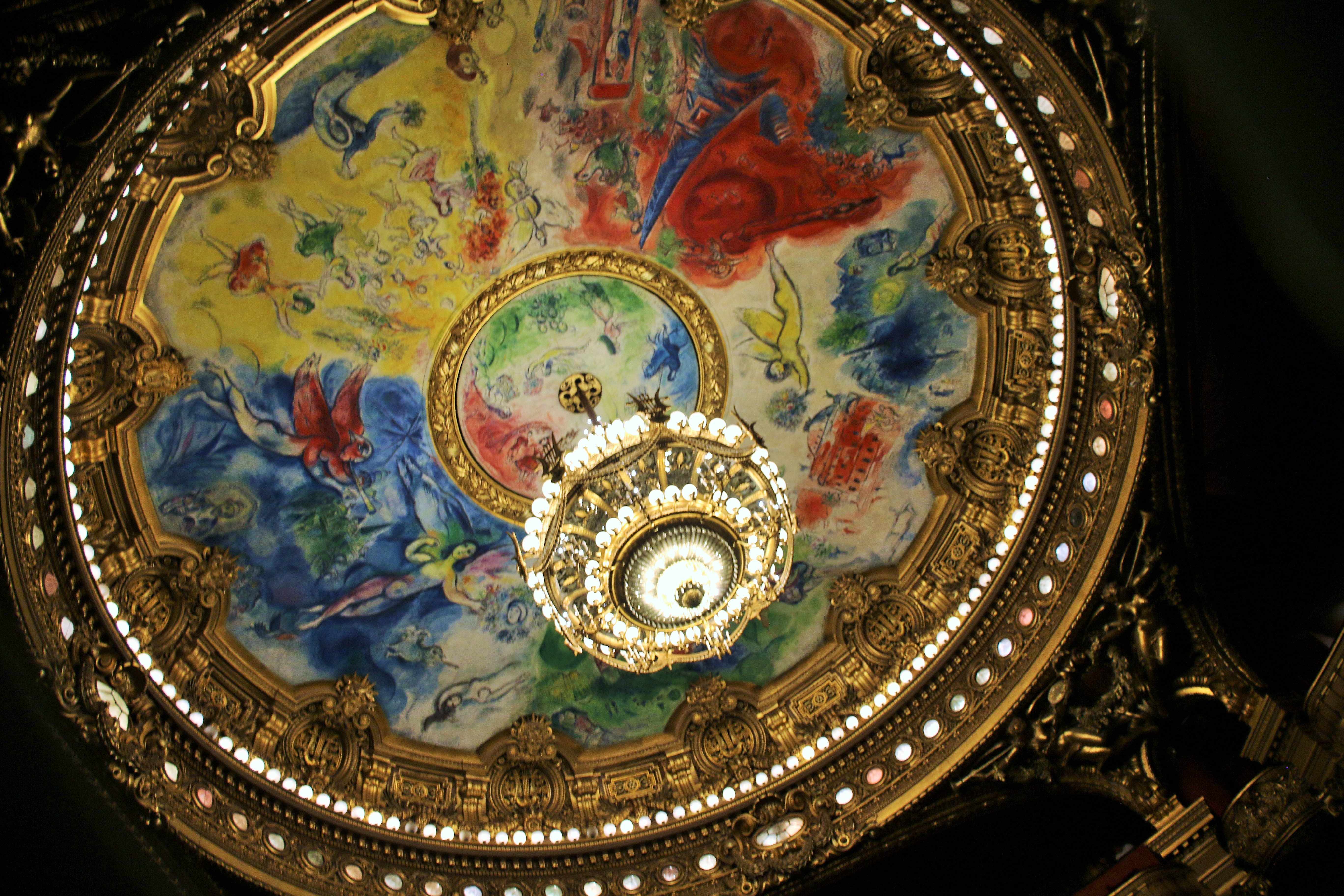 Marc Chagall Copula in Paris Opera House
Many airlines including Air Canada, Air Tahiti Nui, KLM, Air France, Alaska Air and Air Berlin are offering some special flight deals, many with cancellation fees waved. Use the tourism board offices for helpful information; we have many of them listed on our links and archive page.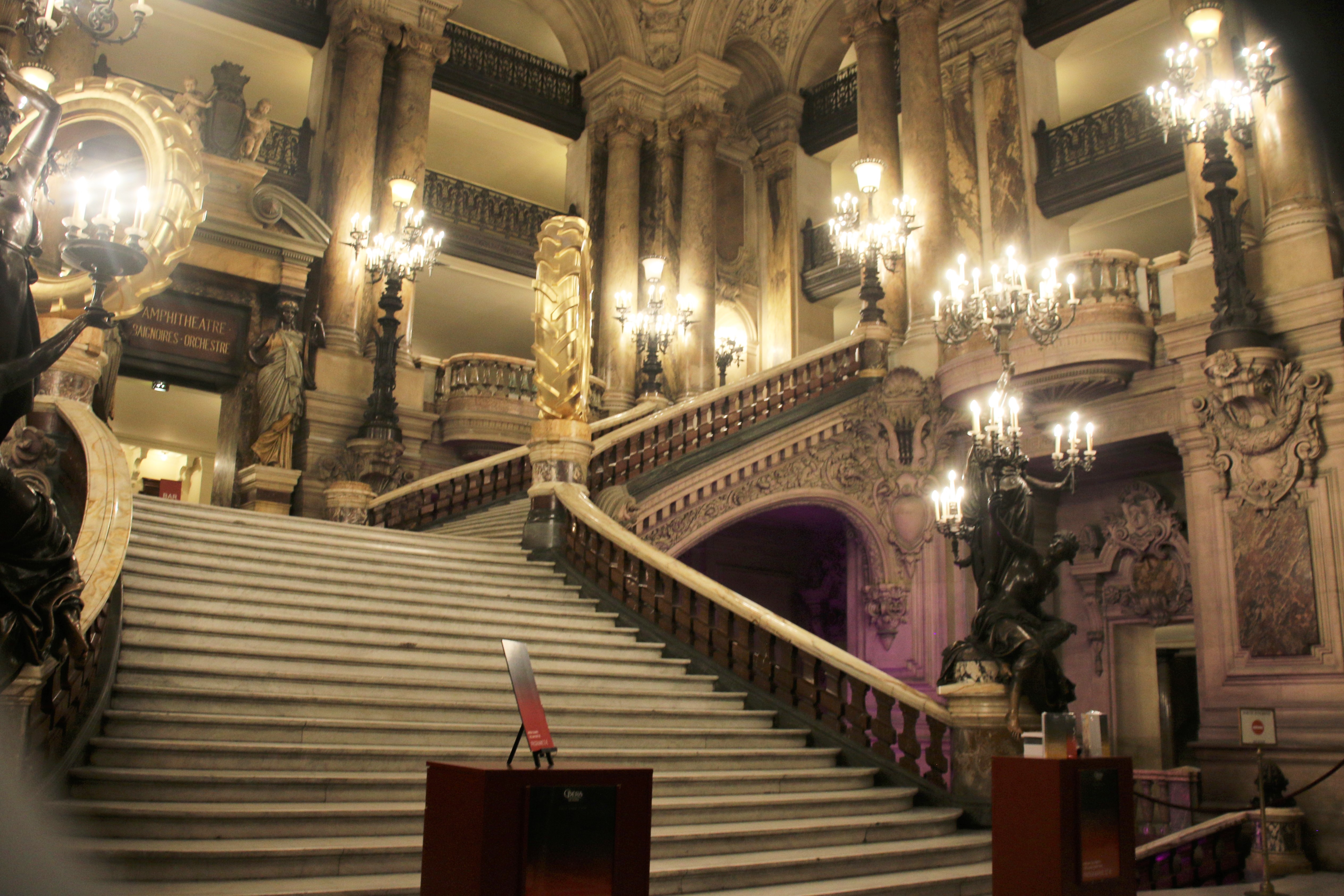 Ballet De L'Opera, Opera National De Paris Performance
News reports say people are drinking more currently and over eating. I'm striving to stay calm and watch what I eat and drink. I'm running a video I did on dealing with the pandemic for home bound folks that has some good tips to help -- it is on the Health Minded page.
2020 Election - I hope every person in America voted and I'm praying we will have a new Presient to lead us back to a sane and safe American life again on November 3rd. We live in the best country in the world and we must strive to keep it strong and safe.
Opening of the Santa Barbara Symphony Season at the Granada Theatre was viral and so amazing. The event was a fundraiser and over 1,000 viewers enjoyed the talented singers, Maestro Kabaretti and the orchestra who presented classical and broadway favorites. Bravo! to them all for a remarkable job. Also, find an amazing Pumpkin Martini recipe for Thanksgiving.
Holiday luggage gift ideas and travel essentials in our gift guide section are worth a peek. Culinary Coup covers exciting venues and tastes from around the world, and current coverage of exciting charitable events.

Below is a great quick turkey gravy from Mc Cormick, and a fantastic Texas style chili for hungry football fans. Huge Congratulations to the Los Angeles Dodgers who won the World Penant in October!

Wishing my family members Elizabeth Larsen, Cody Chandler Hilton and Joey Tanny very happy November Birthday's! I love you all and hope you have a joyful day.

Please don't forget to keep praying for our men and women fighting in foriegn lands, especially during the holiday season. Pray they all come home safely, or get home for a family visit during the holidays. God Bless America and Pray for Peace!


Thanks for stopping by and Happy Thanksgiving! Wear your mask, keep seperation, wash your hands and be safe and healthy.

Cordially,


WHO WE ARE . . .
LBN Staff 2020
Bonnie Carroll, Publisher/Editor
Rosalie Frances, Contributor, tolifebites.com
Mary Hilton, Content Contributor/Marketing Director
Cody Chandler, Teen Times Columnist
Natasha Melikoff, Montreal Reporter
Mike OConnell, Photo/Video Director/Contributor
Isabella D'Angelo, Rome Correspondent
Additional contributing writers are included on an individual issue basis. Please contact the editor with questions regarding any journalist assignments. Email: writebc@aol.com
LBN Offices
2115 De La Vina Street, Ste 31
Santa Barbara, CA 93105
805-845-9976
---