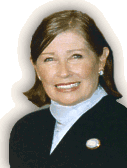 March 2005
A St. Patrick's Day Letter From
The Publisher

Dear Life Bites News Readers,
We hope you have enjoyed the first two issues of our premiere online magazine, featuring the hottest trends in food/travel/health and the additional news worthy submissions being published. Last month was the sweetheart edition, and this month we not only celebrate St. Patrick's Day, but it came in on the tail of the Academy Award announcements.
St. Patrick, the patron saint of Ireland, was born in Wales in 385 AD. He escaped being held as a slave, following his captive when his village was raided, and later answered his calling to become a priest while studying in a monastery. He traveled through Ireland creating monasteries and schools, and he died on March 17, thus St. Patrick's Day!
St. Patrick's Day is celebrated from Dublin to all major cities in the US. Boston, New York and Chicago compete for "best parade" recognition, and luxury hotels like the Four Seasons offer their version of corned beef and Irish cocktails. In Dublin, Ireland, the Irish Festival is celebrating its 10 th anniversary, and will include a parade and a five day festival from March 16 th – March 20 th featuring the best of everything Irish.
In Tuolomere County near Sonora, California the 19 th Annual Calaveras Celtic Faire will be held March 11 th & 12 th. This event features Irish jigs and reels, Ireland's hottest bands, Scottish games and foot-battles, jousting knights in full armor on horseback, a Celtic Marketplace with an array of gifts, ethnic foods, and an Irish vs. Scottish whiskey tasting competition. My favorite meal on St. Pat's is a corned beef, cabbage & potato lunch at "The Grove – Farmer's Market" in Los Angeles, complete with bag pipers and Irish dance entertainment.
Our book feature this month is Hollywood du Jour in honor of the Kodak Theatre gala, where entertainment moguls and entertainers from around the world made their grand entrance up the golden staircase, wearing spectacular designer creations and "bling-bling" dazzlers from Harry Winston, and a bevy of fine jewelers.
Slainte,
Bonnie Carroll
Publisher/Editor
St. Pat's Day Recipe: