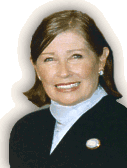 September 2007
Letter from the Publisher
Dear Life Bites News Readers,
September is a great time for traveling, especially in Europe; all the tourists have gone home, and the real world-travelers are there! The weather in Italy, Switzerland, France, or just about any place abroad is perfect for sightseeing, outdoor dining, window shopping or just strolling on the Via Veneto with a special someone.
Our September issue is filled with great stories this month. We have featured a great hotel in Rome, and some outstanding dining venues in California. Check out the upcoming events in the travel section, and visit our culinary coup page for exciting news from chefs around the world.
Kids will be going back to school, and Cody Hilton has some new ideas that are helpful. Our cocktail/wine section has great new recipes and wine recommendations, and our gift guide has wonderful gift ideas for special occasions.
We hope your September is memorable, and filled with all the good things in life. We hope you are continuing to enjoy our monthly offering on travel, food, and lifestyle, and we welcome you to contact us with any advertising or editorial questions
Cordially,



Bonnie Carroll
Publisher/Editor
CLICK HERE for Fall Favorites - Harvest Breakfast Recipes
Be sure to watch the video clip in Travel Adventures this month!


You can click here to watch it as well.