AMANDA IS COMING HOME!
News Flash from Perugia, October 3, 2011 1:15 p.m.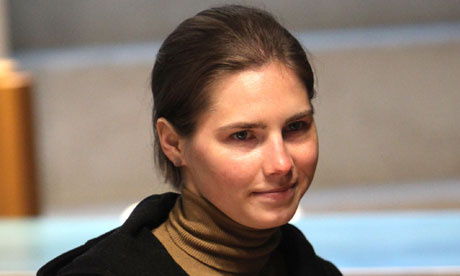 THANK GOD AMANDA KNOX AND RAFAELLO ARE FREE AT LAST!
Thank you to the judges and jury members who were willing to see justice done despite pressure to save face for the Italian legal system, and the angry voices of the family of he dead girl and the prosecutor who made up an insane story involving acult behavior to convict them in the first place. I wish the Holy Father would excommunicate this prosecutor; he does not represent any Catholics I know. Perhaps the President of Italy would have him put in a mental hospital to get the help he so obviously needs.
I appreciate all of you who were praying with me. I knew from the beginning that they were innocent and had been framed. God Bless their families who have been through so much, and the Italian lawyers who helped make justice happen in Perugia.
---
"All a woman needs is young men and chocolate" Georgia O'Keefe, American Artist
Letter from the Publisher
October 2011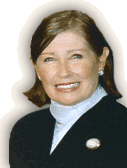 Dear Life Bites News Readers,
October brings Octoberfest with all the wonderful food and fun. Check with Airberlin to see what flights they have going to Octoberfest destinations to enjoy authentically great beer, German food and music.The change of weather also brings new recipes to our table, and new travel ideas for family vacations. Check the travel section for a few new ideas for the upcoming holidays. BookBites features the newly released book of Jane Fonda, as well as a collection of other you may want to pick up. The Wolfgang Puck-Barbara Lazaroff team have pulled the plug on the Food & Wine Festival at Universal Studios. The Fund for Santa Barbara "Bread & Roses" dinner and auction was a sell out and a great time was had by all overlooking the ocean at the QAD.
Our Chef/Hotel profile is all about Embassy Suites Mandalay Bay in nearby Oxnard, California and Capistrano's Restaurant; an ideal family destination. Our Spa Baby feature will tempt you to drive up the coast to Santa Barbara for a pampering to remember, and we are rapidly approaching the Santa Barbara International Film Festival where Kirk Douglas will honor his son Michael with his namesake award at the Four Seasons Biltmore Santa Barbara on October 5th. Read the news on TasteTV and  LA Luxury Chocolate Salon winners in Pasadena in Epicurean Events section.
Getting ready for ski adventures is nearly here and Switzerland, Germany, France and Italy are all waiting for you. Special rates are being offered by British Airways, Alitalia, and Swiss Air. The Sking season is also perculating here in the US. I'm certain Colorado, Utah and Calfornia will attract families nearby who are looking for fun within a budget, and many of these resorts have great kid freindly packages. For a taste of Provence without leaving California you will enjoy my visit with Diedier Poirier owner/chef at 71 Palm Restaurant in Ventura, California.
Our wine and cocktail section features a wine tasting trip around the Channel Islands Harbor on the Scarlett Belle with the 3 O's, wineries of Oxnard and La Dolce Vita Restaurante. We have also included some fun Halloween inspirations. The Emmy Awards offered some exciting surprises. How about that "Mildred Pierce" walking with all thos little goldies. 
We hope your October is memorable, filled with the warm colors of fall, and the good things in life. We hope you are continuing to enjoy our monthly offering on travel, food, and lifestyle, and we welcome you to contact us with any advertising or editorial questions
Cordially,



Bonnie Carroll
Publisher/Editor
HALLOWEEN RECIPE FROM CHEF KRISTINA VANNI
Pumpkin Cannoli
Makes 12 cannoli
8 ounce container mascarpone cheese
3/4 cup fresh pumpkin puree*
3/4 cup powdered sugar
1/4 cup whole milk ricotta cheese
1 teaspoon pumpkin pie spice
1/2 cup chopped pumpkin seeds (pepitas), divided
2 Tablespoons mini chocolate chips
1/2 cup heavy whipping cream
12 purchased cannoli shells (two 4-ounce boxes)
Additional powdered sugar for dusting
In a large mixing bowl, stir together mascarpone cheese, pumpkin puree, powdered sugar, ricotta, and pumpkin pie spice until blended. 
Fold in 1/4 cup of the pumpkin seeds and the mini chocolate chips; set aside.  In a chilled mixing bowl, whip cream until stiff peaks form.  Fold into pumpkin mixture. 
Cover and chill for 1 to 2 hours.  Right before serving, pipe pumpkin filling into cannoli shells, going all the way to the ends.  Sprinkle the ends with remaining 1/4 cup chopped pumpkin seeds.  Sprinkle shell with powdered sugar and serve. 
LBN Staff 2010
Bonnie Carroll, Publisher/Editor
Rosalie Frances, Contributor, tolifebites.com
Mary Hilton, Content Contributor/Marketing Director
Delia Csipkay, Contributing Editor
Cody Chandler, Teen Times Columnist
Natasha Melikoff, Montreal Reporter
Mike O'Connell, Photo/Video Director/Contributor
Isabella D'Angelo, Rome Correspondent
 Additional contributing writers are included on an individual issue basis. Please contact the editor with questions regarding journalist assignments. Email: writebc@aol.com
LBN Offices
2115 De La Vina Street, Ste 31
Santa Barbara, CA 93105
805-845-9976
Email  contact preferred please
LBN Best of 2010

Best Hotel Chef US

Ritz Hotel, Half Moon Bay, CA  

Chef Soloman

Best International Chef 

 Guy Savoy, Paris/Las Vegas

Best International Hotel

Excelsior Hotel, Florence Italy

Best American Hotel Spa

Spa Luce, Renaissance Hollywood

Best Beach Destination 

Kaanapali Beach, Hawaii

Best U.S. Hotel

Waldorf Astoria, NY

Best Bed & Breakfast

Cheshire Cat, Santa Barbara

Best Cocktail    

Amalfi Bliss Martini – Olio Pizzeria SB

Best Steak House    

Ruth's Chris Beverly Hills

Best Int'l Luxury Resort

Villa d'Este, Como, Italy

Best New Luxury Spa Resort

Laguna Shores Marriott, CA

Best Spa Skin Treatments

La Prairie – Beverly Hills Hotel

Best Chocolate Exerience

Jessica Foster Truffles, Santa Barbara

Best Hotel View

Hassler Hotel, Rome Italy

Best Restaurant View

Blue Water Resort, Antigua

Best Sunday Brunch

Bel-Air Hotel, Los Angeles

Best Int'l Vacation Hotel

Las Dunas, Malaga Spain

Best Int'l Business Hotel

W Hotel, New York

Best Spa Cafe Menu

Bacara Resort Spa Café, Goleta, CA

Best New Museum

Mullin Automotive Museum,  CA

Best Museum Café US

Santa Barbara Museum of Art Cafe

Best Castle Tour

Hearst Castle, Cambria CA

Best Ocean Destination

Grand Hotel, Rimimi Italy

Best International Flights

Air Canada, Virgin Airways

Best US Flight

JetBlue, Southwest, American Eagle

Best Epicurean Event

Puck/Lazaroff

American Food & Wine Festival, LA

Best American Chef

Joachim Splichal

Best Dessert

Spago, Beverly Hills (Sherry Yard)

Best Wine List 

Four Seasons Wine Bar, New York

Best Business Traveler Hotel

Peninsula Hotel, Beverly Hills, California

Best Bar 

Maestro's, Los Angeles

Best Historic Hotel

Roosevelt Hotel, Hollywood CA

Best Film  

Eat, Pray, Love

Best Book

Live, Love, Eat, Wolfgang Puck

 

Congratulations - You're the Best!!!
---