"Things are going to get a lot worse before they get worse" Lily Tomlin, American Comedienne and Actress.
SEE 2016 FILM - SEND YOUR FAMILY & FRIENDS TO SEE IT!
WE MUST FIGHT FOR "IN GOD WE TRUST"!!
WE MUST FIGHT FOR AMERICA!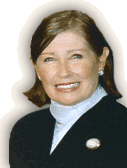 Letter from the Publisher
September 2012
Dear Life Bites News Readers,
September is a great time for traveling, especially in Europe; all the tourists have gone home, and the real 'world-travelers' are there! The weather in Italy, Switzerland, France, or just about any place abroad is perfect for sightseeing, outdoor dining, window shopping or just strolling on the Via Veneto with a special someone. Check the cruise lines for great values on upcoming ocean trips.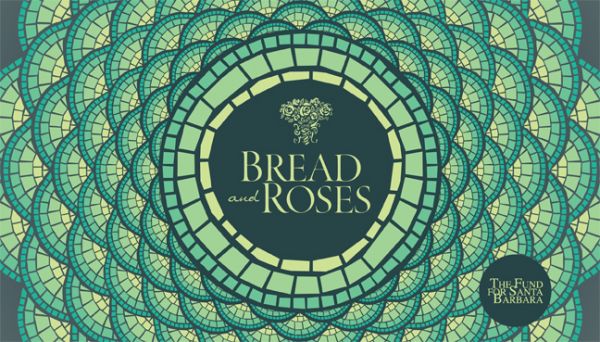 Our September issue is filled with great spa stories, epicurean events highlights. A wrap up of 2012 Bouillabaisse Festival in Santa Barbara and coverage of things to see and do in Redondo Beach during the upcoming 'Surf & Turf' Festival September 21-23.  September 15 will be "Bread & Roses" presented by The Fund of Santa Barbara at the QAD, where outstanding food, wine and ale purveyors will shine to raise funds at the annual auction and dinner to benefit local charities. BookBites has some great reads for late summer and early fall, and our travel section offers special destination options.
Our kids will be going back to school, and we have some healthy food tips. Our teen reporter Cody Hilton has some great New Mexico ideas to keep things interesting for teen travelers. Sense of style is full of museum news from around the world, including a story on the new Veterans Museum opening in Santa Barbara. Our cocktail/wine section has new recipes and wine festival news, and our gift guide offers some fall favorites.
Culinary coup covers great chef news, including the Arlington Tavern win of the best Bouillabaisse at the 13th Festival. We have great photos of the participant's including the lady of Emilio Estevez, who owns Casa Dumetz winery and was Master of Ceremonies for the event. Enjoy a story on Kincaid's in Redondo Beach, and a weekend journey through the best of fun, food and shopping in this popular beach city. 
All I continue to say about my favorite adopted son HRH Harry is "I'm just wild about Harry" and too bad someone did not warn him about the nasty things that can happen in Las Vegas. I hope HRH Queen Elizabeth is not too angry with him. It is really tragic that low life people think they have the right to invade the privacy of anyone, and use it for profit or personal attention. How sick is that? After his participation in a magnificient Olympics in London I think it is sad that this happened, but not fatal. Next time he should just go to Mallorca for a good time-most people there wear hardly any clothes and no one would notice him in the crowd.
My congratulations to the Royal Family and all of England on one amazing and successful Olympic Games. Wish I could have been there, and thanks to our American athletes for going for the gold in such a big way. London is very quiet now and a great place to visit and enjoy so check out www.visitlondon.com.
The political scene on the home front is once again bursting with people who think they can be our best leader, and posers who have nearly ruined our lifestyle in America. The economy is worse than ever-jobs are no where to be found and the cost of living is more than any of us can deal well with. Please tell lme what true American loving leader would take America down this path?
I have not seen anything that would allow me to approve a repeat of the last four years, and Romney & Ryan, both born in America, both Christians who are devoted to family and Country, both with a history of outstanding business success look pretty good to me. As I've said before, we need to elect men and women who have the experience to do the job and candidates we know and trust. We need leaders who know us and care about our needs as Americans, and who will follow through with the promises they make. No more dress rehearsals for beginners -- just the real deal! Romney/Ryan - Yes!
Please continue to pray for our young men and women fighting in foreign countries and all our diplomats serving in the Middle-East. They need our prayers -- they need to come home!
Support your local restaurants, hotels and business' and let's make America strong and abundant.
Cordially,



Bonnie Carroll
Publisher/Editor
Opinions in this monthly letter are those of the publisher only.
CLICK HERE for Recipe of the Month from Karen Evenden 
LBN Staff 2010
Bonnie Carroll, Publisher/Editor
Rosalie Frances, Contributor, tolifebites.com
Mary Hilton, Content Contributor/Marketing Director
Delia Csipkay, Contributing Editor
Cody Chandler, Teen Times Columnist
Natasha Melikoff, Montreal Reporter
Mike O'Connell, Photo/Video Director/Contributor
Isabella D'Angelo, Rome Correspondent
Natasha Melikoff, Montreal Correspondent
 Additional contributing writers are included on an individual issue basis. Please contact the editor with questions regarding journalist assignments. Email: writebc@aol.com
LBN Offices
2115 De La Vina Street, Ste 31
Santa Barbara, CA 93105
805-845-9976
Email  contact preferred please
LBN Best of 2011

Best Hotel ChefUS

Joachim Splichal, Patina

Best International Chef 

Gerhard Schwaiger, Tristan Mallorca

Best International Hotel

Excelsior Hotel, FlorenceItaly

Best US Hotel Spa

Ojai Valley Inn Spa

Best Beach Destination 

Melia Hotel, Mallorca Spain

Best US Hotel

 Four Seasons Biltmore, SB

Best Bed & Breakfast

Secret Garden, Santa Barbara

Best Cocktail    

Almafi Dream, Olio e Limone SB

Best Steak House    

Ruth's Chris, BH

Best Int'l Luxury Resort

Villa d'Este, Como, Italy

Best New Luxury Spa Resort

Laguna Shores Marriott

Best Art Museum US

 Metropolitan NY

Best Chocolate Experience

Marie Belle, New York

Best Hotel View

Hassler Hotel, RomeItaly

Best Restaurant View

Cannons Seafood, DanaPoint

Best Sunday Brunch

Bel-Air Hotel, Los Angeles

Best Int'l Business Hotel

Melia Hotel, Dusseldorf Germany

Best US Business Hotel

Trump Hotel, New York

Best Spa Cafe Menu

Café Verde, Ojai

Best New Museum

Mullin Automotive Museum,  CA

Best Museum Café US

Getty Museum, Malibu, CA

Best Tour

Dublin Food Tour

Best Ocean Destination

Kaanapali Beach, HI

Best International Flights

Airberlin, Air Canada

Best US Flight

JetBlue, Southwest, American Eagle

Best Epicurean Event

LA Chocolate Salon

Best Cook Book

Rose Petal Jam, B. Zatorska

Best Dessert

Spago, Beverly Hills (Sherry Yard)

Best Wine List 

Four Seasons Wine Bar, New York

Best Family Hotels

Marriott Worldwide

Best Organic Food  

TBA

Best Historic Hotel

Four Seasons Beverly Wilshire

Best Film  

The Decendants

Best Book

The Help

Congratulations, You're the Best!                      
---