"In politics, if you want anything said, ask a man. If you want anything done, ask a woman." - Margaret Thatcher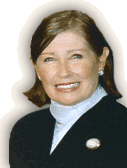 PUBLISHERS LETTER 
February 2010

HAPPY VALENTINES DAY &  Happy Chinese New Year

Dear Life Bites News Readers,
We welcome you to our Valentines Day issue. We have so many great ideas for travel, food, gifts and just wonderful fun ways to celebrate this holiday, which had its beginnings in Italy. Our Hotel/Chef feature is on Hotel Santa Barbara, a charming historic hotel founded in 1926, which has been the headquarters for the Santa Barbara International Film Fesitval for fifteen years, and hosts media and celebrities from around the world. We will also be featuring Seagrass Restaurant, which is owned by Mitchell Sjerven and is renowned for exceptional seafood dishes.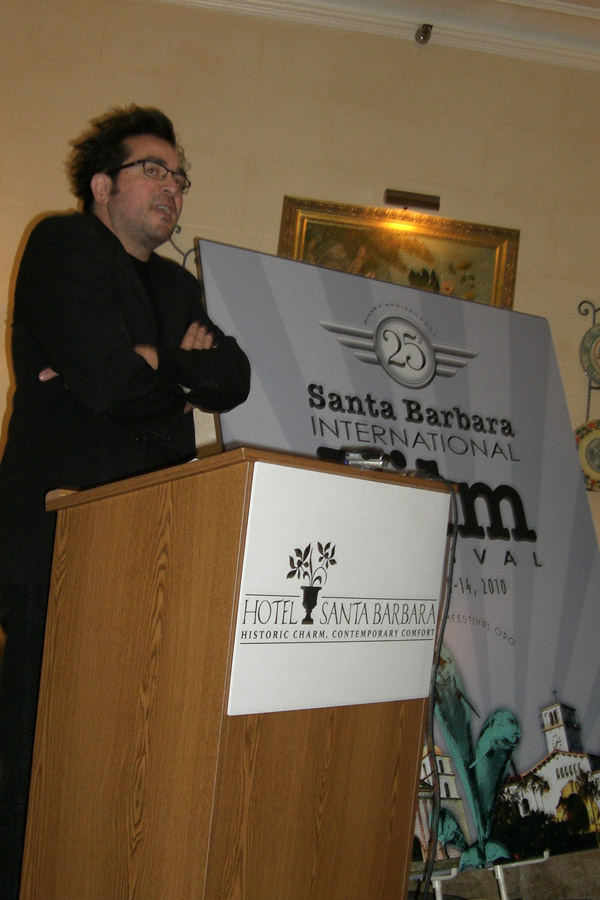 We will provide ongoing updates on the SBIFF, films, awards and celebrity sightings in TinselTown Tidbits. Our teen columnist Cody Hilton will be covering films and doing interviews this year. Jeff Bridges, recent Golden Globe Award winner, and local Santa Barbara resident was given a "Jeff Bridges Day" by the new City Mayor Helene Schneider, and he will be included in festival activities. The 25th annual poster for the event was unveiled by Roger Durling, SBIFF Director during a press conference at the Hotel Santa Barbara in late Januray.
We have some great cold weather recipes, including some outstanding  rice dishes, as well  as good reads in Book Bites. Best beverage news is in SIPS, with recipes, and the lastest news on upcoming chef/food events as well. See our Health Minded section for a story on Julia Tatum Hunter, M.D. and her 'walk for health and beauty' through a newly opened Whole Foods Market.
The Central European Tourism group were at the Montage Beverly Hills in January to meet with travel writers and share what's exciting in their part of the world, and many of them were seen attending the "Golden Globes" to celebrate the win for "The White Ribbon" a German nomination.
Please see the LBN "Best of 2009" listing below for our take on the people, places and more that we considered worth kudos. Congratulations to this years winners, and we appreciate you all so much.
On a more pressing note: The earthquate in Haiti has been a source of deep concern and grief for the world. If you can provide funds to assist please contact the Red Cross in your area. If you cannot donate please pray for those who are suffering, especially all the children who have been left alone. If you can go and provide your 'hands on' support - go! www.redcross.com or www.haitianproject.org.
We wish you a very happy Valentines Day, and hope you will join us in praying for world peace. We offer prayers for our young men and women who are fighting in distant lands, and for their families waiting patiently for them to come home. This February issue marks the 5th Anniversary of Life Bites News Magazine, and we thank you so much for your continued support. To contact LBN email: TOLIFEBITES or writebc@aol.com.
 See the "Best of 2009" Awards Below
Cordially,

LBN Staff 2010
Bonnie Carroll, Publisher/Editor
writebc@aol.com
Laurence Vittes, Section Editor/Contributor
lvittes@gmail.net
Mary Hilton, Contributing Editor, Marketing Dir.
Maryhilton2000@aol.com
Jeanne Bacsi, Equestrian Columnist
, tolifebites@aol
Cody Chandler Hilton, Teen Times Columnist
codyhiltonsb@aol.com
Mike O'Connell, Photography Associate
tolifebites@aol.com
Additional contributing writers are on a one time issue basis only. Email: tolifebites@aol.com
---
Be sure to watch archived video clips of Bonnie Carroll travel news on KZSB 1290 AM
Around the World Travel Radio,
                                                LIFE BITES NEWS
BEST OF 2009

Best International Chef

Kevin Thornton
Thornton's, Dublin, Ireland

Best American Restaurateur

Joachim Splichal, Patina Group

Best Sustainable Chef

Nancy Oaks, California

Best Bed & Breakfast

Cheshire Cat, Santa Barbara

Best New Spa

Montage Hotel, Beverly Hills

Best Film

 

Best Kid's Film

 

NINE

 

Avatar

Best Wine Bar

THE Garden,  Four Seasons NY

Best New Beach Hotel

Shangri-LA, Santa Monica

Best US Green Hotel

Hilton Hotel New York City

 

Best Caribbean Resort

 

Blue Waters, Antigua

Best Scenic Views

Le Meridien, Rimini, Italy

Best Sunday Brunch

Four Seasons, Beverly Hills

Best Int'l Vacation Hotel

Villa d'Este, Como, Italy

Best Historic Site

Statue of Liberty, NY

Best Business Hotel

W Hotel, New York

Best American Family

Destination

Catalina Island, California

Best Winter Escape

Santa Fe, New Mexico

Best Island Adventure

Antigua/Barbuda

Best International Flight

AIR Canada   LAX to Montreal

Best US Flight

JetBlue     Burbank to JFK

Best New Book

The Olives Table, English

Best Epicurean Event

Wolfgang Puck & Barbara Lazoroff  American Wine & Food Festival

Best Way to see Europe

Best Restaurant & View

Rock Café, Rockefeller Center

 

 
                     CONGRATULATIONS – YOU'RE THE BEST!!!