Publishers Letter May 2015
Happy Mother's Day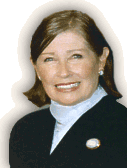 Dear Life Bites News Readers,
Well, it's time again to say thanks to that wonderful woman who gave you life and is always there to listen or lend a hand when you have a problem. My mom is in the place where special moms go, but I want to thank my three daughters who have all turned out to be such fantastic women, with mothering skills that they share with everyone around them. I am lucky to have them to learn from, and thank God for giving me my time with them. I think being a grandmother is really the best hat I've ever worn. Cody, Leo Maxime and Natasha have brought me more joy than i can ever express, and I know already the amazing joy coming to my heart with my new great grandchild coming in June/July. There is an unspoken connection with grandchildren that no one can explain, but it's there and it's the best! A special May 30th happy birthday wish to my #1 daughter Kathleen . . . you're the best Kat, and I love you!
I wish to honor all the great teaching nuns, and women in my family who have helped me grow and become the person I am today, especially my Aunt Dolores (Marcella) Stein who had a PhD in unconditional love, and shared so much to help me along my life journey.  I thank all the great spirit driven women in history who have inspired me so much to never give up and always try to do my best, including Golda Meir, Mother Theresa & Eleanor Roosevelt. I won't bore you with my list of who all these women are, but we all have a collection of great women whose books we have read, paintings we have admired, designs we wish we could afford, recipes we wish we could duplicate, and exceptional political women who continue to fight for our rights as women. But, most of all I thank my dear women friends who have been there for me through the really tough times and the joyous moments over many years. I love you all!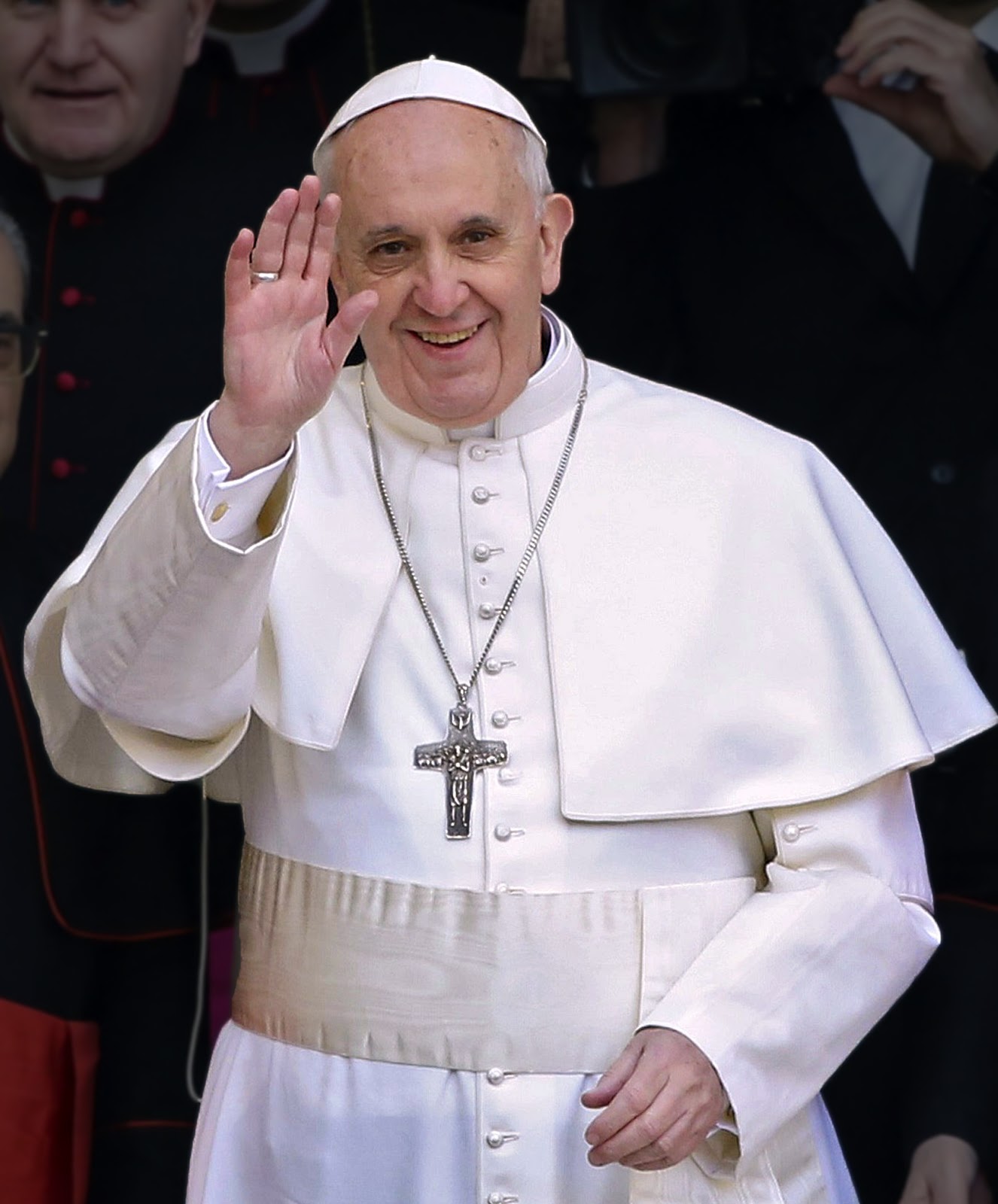 Pope: Equal pay for equal work - Pope Francis has added his voice to the feminist anthem of equal pay for equal work, saying it's "scandalous" that women earn less than men for doing the same job. Francis also lambasted the attitude of some who blame the crisis in families on women getting out of the house to work. He says such attitudes are a form of "machismo" that shows how men "want to dominate women."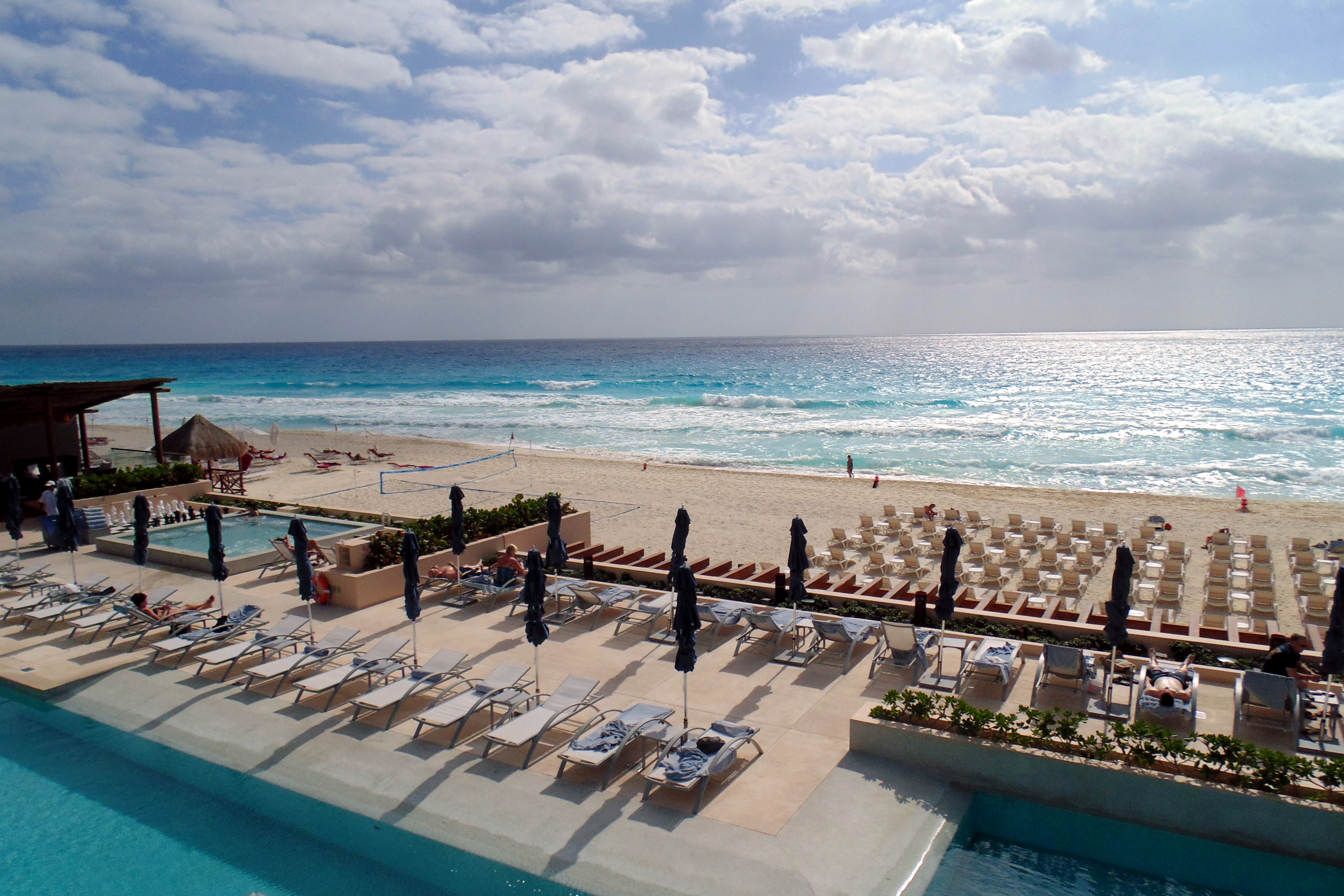 In this issue we visit Bacara Resort & Spa for highlights from the 2nd Annual Santa Barbara Food & Beverage Weekend featuring Chefs Goin & Lentz, Mayet Cristobal-Bognar & Bobby Bognar, curators from Julia's Kitchen at the Smithsonian, renowned author Anne Willan and so many more. We have additional food and beverage coverage in "Sips" and "Culinary Coup", and exciting upcoming event and festival news. Cruise and Air Line news can be found in our travel and wheels section for vacation plans you may be making for summer. On our links page you will find contact information of the airlines, and Amtrak. Train travel is becoming very popular with families and my story on train travel to San Francisco in "Wheels" is an example of this popularity. Wheels also has a great car review done by Jeramy Gordon.

We will give  you a blow by blow of Debbie Durkin Productions MTV Celebrity/Charity Eco Lounge at the Avalon Hotel in Hollywood. Don't miss my friend Lauren's latest story in Tastes of Italia, the best food magazine on everything wonderful that's Italian. 
Our "Health Minded" section offers health news from editor Carol L. Doyel on Momentum, a great look at the spiritual side we need to remember, and a exquisite mother's day treatments at Trump Spa's in nearby cities.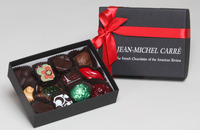 We hope your Mother's Day is peaceful and happy. Great gift ideas that can be delivered before mother's day are here in Culinary Coup. God Bless and we thank you for joining us this month. Look for our Father's Day issue in June, which will be devoted to men who make a real difference in our world.
If you have any questions regarding editorial or advertising rates please email us at: tolifebites@aol.com or writebc@aol.com. A perfect gift is a box of beautiful chocolates from Calle de Bressan Chocolates in Santa Barbara.
My love to my wonderful children and grandchildren always.
Publisher/Editor-in-Chief
Special Spring & Mother's Day Recipes
LIFE BITES NEWS . . . Who We Are
LBN Staff 2014
Bonnie Carroll, Publisher/Editor
Rosalie Frances, Contributor, tolifebites.com
Mary Hilton, Content Contributor/Marketing Director
Delia Csipkay, Contributor
Cody Hilton, Teen Times Columnist
Natasha Melikoff, Canada Reporter
Mike OíConnell, Photo/Video Director/Contributor
Isabella D'Angelo, Rome Correspondent
Additional contributing writers are included on an individual issue basis. Please contact the editor with questions regarding journalist assignments. Email: writebc@aol.com
Website: Cyberindustries.com
LBN
2115 De La Vina Street, Ste 31
Santa Barbara, CA 93105
805-845-9976
Email contact preferred please
Petit Trois LA, Ludovic Lefebvre




Best TV Food Program


Anthony Bordain, Parts Unknown CNN


W Koh Samui Retreat, Thailand

Best Food Art


Cafe des Artistes, Puerto Vallarto MX


Fairmont, Mont Tremblant, Canada


Hangovertini, Lebue Hotel, Bangkok


Victor Drai - Hollywood & LV


Best Int'l Hotel Design


Dhara Dhevi, Chaing Mai


Ohtli Spa, Casa Magna Marriott, MX


Best Art Exhibition


Kings Palace, Bangkok Thailand


Best Int'l Beach Escape


Westin, Puerto Vallarta/Casa Tres Villas MX


2014 Emmy's by Joachim Splichal Patina

Polo Lounge, Beverly Hills Hotel


Il Pastao, Giacomino Drago, California

Best Intíl Business Hotel

Hilton Sukhumvit Hotel, Bangkok, Thailand


Ahi & Uni, La Palapa, Puerto Vallarta


CP Dry Creek Kitchen, Chef Valette, Sonoma


Best Food & Wine Pairings


The Lark, Santa Barbara, CA


Best New Chef


Chef Carlos Gaytan, "Du Mexique" Chicago


Best Tavern F&B Style


Arlington Tavern, Santa Barbara


Best Wine Adventure


Jordan Estate Winery, California

Thai Airways, JetBlue, US Airways, AA

Monterey Plaza Hotel & Spa


Best Burger


The Point, Chef Bognar, Culver City, CA


Cancun Food & Wine Festival Boulud Dinner


Best Food Tasting Tour


Taco Tour Puerto Vallarto, MX


Best Wine List Selection


Cafe des Artistes, Secrets Cancun


Hofsa House, Carmel; Velas Vallarta, MX


Patara Elephant Farm, Chaing Mai Thailand


Best Historic Celebration


City of Beverly Hills 100th Birthday


The Chef, & Grand Budapest Hotel


Toque! Normad Laprise, Montreal

---