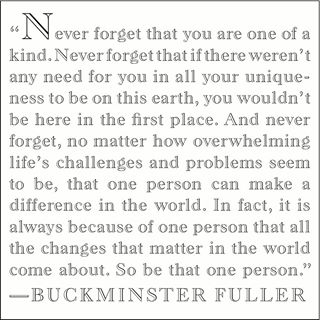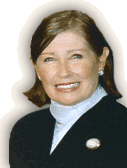 OCTOBER 2013
PUBLISHER'S LETTER
Dear Life Bites News Readers,
Fall is here and we hope you are enjoying it all with family and friends. The extremely warm temperatures have extended summer vacation time for many, or created a different get-a-way perspective. People are staying at the beach rather than going to the mountains. Our hotel/chef feature this month is on Ottawa, Canada and what's happening by the Rideau Canal. We also have some recipes from Patina for what the stars ate at the 65th Emmy's Governors Ball, and special event news from around the country. We covered Debbie Durkin, GBK and WWP events to meet nominees and presenters for the pre-Emmy's gatherings. Congratulations to Mr. Neil Patrick Harriss, host of the Emmy's on a sensational job, and thanks Michael Douglas for the comedic dialogue on sharing the award with Matt Damon. Best to all the winners and thanks to all the presenters, it was great!
We have hot travel stories and hotel news for scheduling trips abroad, and it is the time to be in Italy, France, Switzerland or just about anywhere because the tourists have gone home! Alitalia, Swissair, Air France and Virgin are offering great discounts. Look on our links page for contact information.
See our wine festival news in Sips, and special chef information in Culinary Coup. The Regent Beverly Wilshire in Beverly Hills will be our hotel feature for November, but we have some charming information on their young new talent in the kitchen as well. There have been some exciting new changes to the historic property. BookBites has information on Foodie Top 100, and a new book on the grand dame of Santa Barbara, Mrs. Pearl Chase.
"An Afternoon with Buster Keaton" will be held by the Santa Barbara Theatre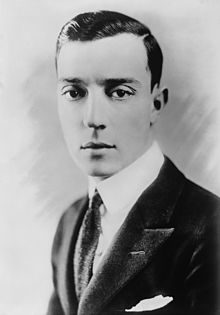 Organ Society to celebrate their 25th anniversary at the Arlington Theatre. Scott Foppiano will perform to two Keaton silent films, and an advance brunch with silent auction featuring fun weekend get-a-ways to LA and Beverly Hills. The brunch and auction will start the day of music at noon. Tickets for brunch/ show/tour are $25.00, tickets just for film/concert and tour of theatre are $15.00 For details go to www.thearlingtontheatre.com.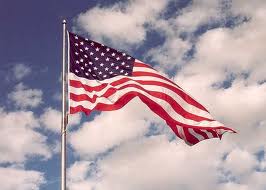 God help America. This is not about party or personalities, it is about the values that made America great when it was created. It is about qualified leaders using their intelligence, experience and love for all Americans to insure their safety and survival. We need great leaders now to guide us from destruction and restore our faith in our future. No more wars, only hard work to develop the resources we have within our own country that will make us strong and independent now and forever. No more selling America to the highest bidder, only a dedicated plan to secure a future for our grandchildren. Seniors should not suffer by paying for Obama Care so that anyone in this country who is not a citizen can benefit from their sacrifice!
Our kids need to be saying the 'pledge of allegiance' in schools. They need to know the words to our national anthem and they need to constantly be reminded of how lucky they are to be an American! I'd like to hear our current President sing a solo of the National Anthem on national television soon.
Hope you enjoy the pumpkins, falling leaves, and good plates with wines for the fall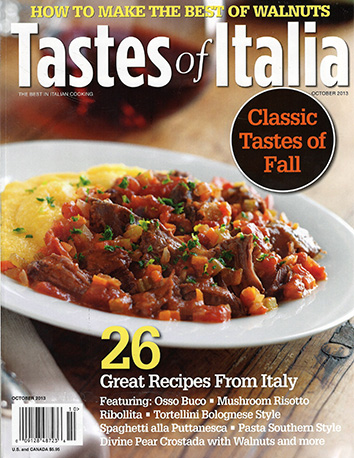 season! Please enjoy a great story on Bologna by my dear friend Lauren Picitelli. http://cooking-vacations.com

Bonnie Carroll, Publisher/Editor-in-Chief
 WHO WE ARE . . .
LIFE BITES NEWS
LBN Staff 2013
Bonnie Carroll, Publisher/Editor
Rosalie Frances, Contributor, tolifebites.com
Mary Hilton, Content Contributor/Marketing Director
Cody Chandler, Teen Times Columnist
Natasha Melikoff, Canada Reporter
Mike O'Connell, Photo/Video Director/Contributor
Website:cyberindustries.com
Additional contributing writers are included on an individual issue basis. Please contact the editor with questions regarding journalist assignments. Email:
writebc@aol.com
2115 De La Vina Street, Ste 31
Email contact preferred please
Ron True, Arlington Tavern

Thierry Blouet, Cafe des Artes

Chateau Laurier, Ottawa Canada

Ascent, Tenaya Lodge at Yosemite

Four Seasons, Santa Barbara

Fairmont Tremblant, Quebec Canada

Green Martini, Cafe des Artes

Best Steak & Seafood House

Best New Int'l Luxury Resort

Hilton Hotel, Puerto Vallarta

Natl Art Museum of Canada

Le Cordon Bleu, Ottawa Canada

Hilton Hotel, Puerto Vallarta

Best Restaurant City View

On the Roof, Wilshire Hotel LA

Best Ethnic Restauants LA

"Petrossian Paris" and "Street" LA

Best Int'l Business Hotel

Four Seasons International

Café Verde, Ojai Valley Inn

Valley Floor Yosemite National Park

Grand Hotel Convento di Amalfi, Italy

Best International Flights

Air Canada & US Airlines (Mexico)

JetBlue, Southwest, US Airlines

Best Intl Epicurean Event

XIII Intl Gourmet Festival, Mexico

Bracebridge Dinner, Yosemite

Raising The Bar, Williams & Eber

Congratulations, You're the Best!
---