"When love is not madness, it is not love. ~Pedro Calderon de la Barca"
February 2013


HAPPY VALENTINES DAY!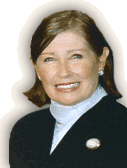 Life Bites News
PUBLISHER'S LETTER


Dear Life Bites News Readers,
We hope you continue to enjoy your visits to great hotels, restaurants, and travel destinations that appear in our web magazine. Our profile this month is the Ahwahnee Hotel in Yosemite National Park. We also visited Celestino Ristorante & Bar in Pasadena. We have features on Golden Globe Gifting Suites, Los Angeles Travel & Adventure Show coverage, health specials in health minded, Sweet Valentine suggestions, wine news in Sips, lots of Tinseltown Tidbits, and Burke Williams Spa news. The stars are out at the 28th Santa Barbara International Film Festival. Visit www.sbiff.org for information.
Culinary Coup covers the 2013 TasteTV Awards in Los Angeles. Style has a bevy of cultural updates, and we are running travel news with cost saving trips being offered. Special promotion ideas from our travel associates and Canadian Train Travel news in "wheels." We have recomendations for romantic dinners and destinations for Valentines Day.
Teen Times with Cody Hilton has movie news this month, and some informaton on Jennifer Lawrence, as well as 10-10-10 schedule for the SBIFF. BookBites covers some newly released books for your enjoyment, including a mystery by Michael Mandaville and an easy cookbook by Neil Perry, Australia's top chef.
Please join me in praying for our troops fighting in foreign lands, and for all men and women who serve our great country. God Bless America!
Cordially,

Publisher/Editor-in-Chief/Photographer
LBN Staff 2010
Bonnie Carroll, Publisher/Editor
Rosalie Frances, Contributor, tolifebites.com
Mary Hilton, Content Contributor/Marketing Director
Cody Chandler, Teen Times Columnist
Natasha Melikoff, Montreal Reporter
Mike O'Connell, Photo/Video Director/Contributor
Christine Redlin, Entertainment Contributor
Isabella D'Angelo, Rome Correspondent
Additional contributing writers are included on an individual issue basis. Please contact the editor with questions regarding journalist assignments. Email: tolifebites@aol.com
LBN Offices
2115 De La Vina Street, Ste 31
Santa Barbara, CA 93105
805-845-9976
Email contact preferred please
Ron True, Arlington Tavern

Thierry Blouet, Cafe des Artes

Chateau Laurier, Ottawa Canada

Ascent, Tenaya Lodge at Yosemite

Four Seasons, Santa Barbara

Fairmont Tremblant, Quebec Canada

Green Martini, Cafe des Artes

Best Steak & Seafood House

Best New Int'l Luxury Resort

Hilton Hotel, Puerto Vallarta

Natl Art Museum of Canada

Le Cordon Bleu, Ottawa Canada

Hilton Hotel, Puerto Vallarta

Best Restaurant City View

On the Roof, Wilshire Hotel LA

Best Ethnic Restauants LA

"Petrossian Paris" and "Street" LA

Best Int'l Business Hotel

Four Seasons International

Café Verde, Ojai Valley Inn

Valley Floor Yosemite National Park

Grand Hotel Convento di Amalfi, Italy

Best International Flights

Air Canada & US Airlines (Mexico)

JetBlue, Southwest, US Airlines

Best Intl Epicurean Event

XIII Intl Gourmet Festival, Mexico

Bracebridge Dinner, Yosemite

Raising The Bar, Williams & Eber

Congratulations, You're the Best!
---