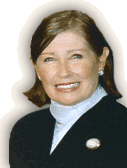 February 2009

PUBLISHERS LETTER    


Dear Life Bites News Readers,
We hope you continue to enjoy your visits to Ireland and US destinations, and we look forward to bringing you news from around the world. Our February issue will feature the pleasures of favorite spots in Erin. This month you will also find close to home features, and fun winter destinations.  The Santa Barbara International Film Festival news is in Tinsel Town Tidbits. Our spa feature is on The Oaks at Ojai, an historice hide-a-way for good health.
Sense of Style has a bevy of cultural updates, and we are running travel news on cost saving trips being offered throughout the world to assist our tourism and travel freinds with their promotions during this financially challenged period. Use the tourism board offices for helpful information. We have them listed on our links and archive page. They all have special offers for winter travel, which is the best time to be anywhere the snow is, if you ski or enjoy snow sports. There are lots of tempting packages for island lovers or those who love riviera leisure.
We have some great recipes for the Valentines Day, and recommendations for where to eat out for romantic dinners. Health minded is filled with new and unique ideas for the 2009. We have a bevy of chef news for you; lots of changes and exciting new menu suggestions.

HAPPY VALENTINES DAY!

Cordially,


Be sure to watch the video clip in Travel Adventures this month!


You can click here to watch it as well.
---