"Don't look or wait for love. Generate it. Love has got to know your spiritual address before it can show up in your life. When you generate love, it's like a neon sign proclaiming, 'I AM love!' Let us choose to live in love today!" ~ Michael Bernard Beckwith

LETTER FROM THE PUBLISHER
December 2015

Merry Christmas, Happy Holidays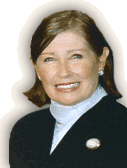 Dear Life Bites Readers,
We wish you a Merry Christmas and Happy Holidays. We have some great traditional recipes and fun family destinations for December. Much of this issue is filled with travel, food, event and spa stories on national and international destinations for your consideration.
The December hotel/chef profile is on a fantastic venue Casa Tres Vides in Puerty Vallarta, Mexico, and our chef profile is on Chef Ryan Steye and Daniel Gomez at the historic La Palapa Resturant & Bar.  Book Bites has pre and aft holiday suggestions, and health minded offers 2015 diet and health tips. 
Movie lovers are all talking about hot films being considered for Oscars. Jessica Lange was honored with the SBIFF Kirk Douglas Award this November in Santa Barbara. visit www.sbiff.org for details on this year's Film Festival in Santa Barbara.

Sips has some great wine and cocktail ideas for bringing in the New Year, along with appetizer and dessert creations. Be sure to listen online to my last report on Thailand on KZSB 1290 "Around the World Travel" Nov 6 last track. Fun interview with Arthur Von Weisenberger, host.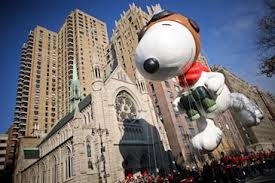 We are all looking forward to the Macy's Christmas Parade that will feature the new Snoopy float. I always enjoy the lighting event at Rockefeller Center in New York and especially love Joachim Splichal's "Rock" restaurant overlooking the ice rink. The  festivities in my own little Santa Barbara home town by the sea are perculating and it looks like a 'wonderful christmas' for everyone. 
I hope you will join us in remembering our soldiers fighting in foreign lands and pray for their safe return to their families. God bless them, and God bless America in these challenging times. May the flag of freedom fly now and forever. Please pray for peace. 
Joyous Noel to you, your family and dear friends. Thank you to all who contribute to LBN, and to the many readers who have supported us -  keep coming back. LBN will celebrate its 10th birthday in January 2015. 
Cordially,

Bonnie Carroll
Publisher/Editor
LBN DECEMBER PARTY IDEAS 

See our gift section for giving ideas. Culinary Coup & Sips Sections for Food & Wine ideas.
LBN Staff 2013
Bonnie Carroll, Publisher/Editor
Rosalie Frances, Contributor, tolifebites.com
Mary Hilton, Content Contributor/Marketing Director
Cody Chandler, Teen Times Columnist
Natasha Melikoff, Canada Reporter
Mike O'Connell, Photo/Video Director/Contributor
Website:cyberindustries.com
Additional contributing writers are included on an individual issue basis. Please contact the editor with questions regarding journalist assignments. Email: 
writebc@aol.com
2115 De La Vina Street, Ste 31
Email contact preferred please
---