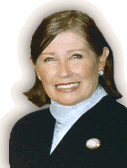 Letter from the Publisher
July 2009
Dear Life Bites Readers,

Our July issue contains great restaurant and hotel news, as well as updates on fun summer events. Having fun with your family is a priority at this time of year, and so many hotels are offering special rates to work with the economy glitches.
McCormick has a whole new line of summer grilling seasonings to make your slaving over the grill easier, and Lawry's has a fantastic buffalo BBQ marinade and signature steakhouse marinade you will love. Check them out at www.mccormick.com. Camps throughout America are brimming with fun activities for kids who have a sense of adventure and desire for learning. Outdoor entertaining is high on the agenda at this time of year, and we have some great recipes and cooking ideas for you. Look at BookBites and see two great books for backyard BBQ parties, and don't forget the celebrity holiday cocktails in our 'Sips' section.
Health Minded is overflowing with healthy recipes from my favoriet farm EarthBound, created by farm lady Myra Goodman, who shares so many of her delicious dishes with us. We also have exciting chef news, and upcoming art and music news in Sense of Style. Health minded offers healthy travel tips from Mr. Namaste and auto news from e-magazine.
I adore the 4th of July, and always try to be at a park where they sing the American songs that I love. In Santa Barbara they ask men and women who have served to stand up, and they sing the anthym for every branch of the service. It gives me goose bumps and I feel so proud of them all.
New York could be a fantastic place to be this month. I wish we could all be in New York to experience the view of the harbor from Liberty's crown, which is opening after years of renovation. What a sight that must be, and what a fantastic place it would be to celebrate the 4th. I'll be thinking of all my friends in the 'big apple' this month.
This 4th of July let's pray for our fighting men and women in foreign nations, and let's pray for all those people risking their lives to be free in Iran and around the world!
Cordially,
Bonnie Carroll, Publisher/Editor
P.S.
Be sure to watch Travel Adventures video!


You can click here to watch it as well.
July Super Summer Salad Recipe (See Epicurean Section for Additional Recipes)
HEIRLOOM LETTUCE SALAD WITH STRAWBERRIES, WALNUTS, AND GOAT CHEESE
Sweet-tart and succulent, strawberries are a true joy of spring and summer. This light and delicious salad uses whole organic heirloom lettuce leaves as a beautiful and flavorful base for the delightful blending of sweet organic strawberries, creamy goat cheese and toasted walnuts.   The flavors are melded perfectly by a quick-to-make balsamic vinaigrette that features toasted walnut oil.
Serves 4
7 ounces of prewashed organic heirloom lettuce leaves, whole (or substitute 5 ounces of prewashed organic spring mix)
1 pint of fresh organic strawberries, rinsed, dried, and hulled
1/2 cup walnuts pieces, toasted
1/2 cup crumbled goat cheese (about 2 ounces)
Cut the strawberries in quarters and toss with about 2 tablespoons of the dressing in small bowl and set aside. Place all of the lettuce leaves into a large bowl and add 3 tablespoons of the Balsamic Vinaigrette. Toss to lightly coat the leaves, then taste and add more vinaigrette, if needed. Transfer the lettuce to individual salad plates. Top the lettuce with the strawberries, toasted walnuts, and crumbled goat cheese and serve immediately.
BALSAMIC VINAIGRETTE
Makes about ½ cup
2 tablespoons balsamic vinegar
1/2 teaspoon Dijon mustard
3 tablespoons toasted walnut oil
2 tablespoons extra virgin olive oil
Salt and freshly ground black pepper
Place the vinegar, mustard and oils in a glass jar and seal the lid tightly. Shake the jar vigorously to combine. Season the vinaigrette with salt and pepper to taste. The vinaigrette can be refrigerated, covered, for up to 1 month. Let it return to room temperature before using.
Recipe from Food to Live By by Myra Goodman copyright @ 2006. Reprinted by permission of Workman Publishing Company. All rights reserved.
The huge fires and unpredictable damaging weather conditions of the past few months have made it obvious to me how important information storage can be for those of us who operate business' from our homes. I can personally recommend a company based in Seattle called STORSTATE, an online backup and recovery business that offers data protection and off-site electronic vaulting that is guaranteed to keep your business afloat through every challenge at an affordable price. For information visit www.storstate.com or call 800-979-0224.
---