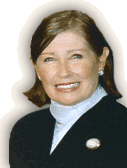 November 2008

PUBLISHERS LETTER    


Dear Life Bites News Readers,
We hope you continue to enjoy your visits to Italy and US destinations, and we look forward to bringing you news from around the world. Our next issue will feature Ireland, and its charming people. This month you will find close to home features, as well as a feature on friendly destinations. The Ojai Film Festival news is good reading, as well as updates on the next Santa Barbara International Film Festival. Sips has some wonderful holiday drink ideas, as well as wine festival news.
Entertainment news and fun upcoming film reports are seen in TTT, and Sense of Style has a bevy of cultural updates. We are running trave news on cost saving trips being offered throughout the world, and assisting our tourism and travel freinds with their promotions during this strained economic period. Use the tourism board offices for helpful information. We have them listed on our links and archive page. They all have special offers for winter travel, which is the best time to be anywhere the snow is if you ski or enjoy snow sports.
We have some great recipes for Thanksgiving, and recommendations for where to eat out if you are not cooking. Health minded is filled with new and unique products; fresh from the Natural Product Expo East. We have a bevy of chef news for you; lots of changes and exciting new menus.
Now to the ELECTION 08 -- I repeat for those who are dogmagically refusing to hear -- Obama has no credentials to qualify him to be President of the United States of America. The pretense that this candidate has made a great contribution to society and deserves the same attention as historic men who came before him is a mockery. No answers have been given by him or his backers regarding his upbringing by two Muslim fathers, his close association with a known terriorist, his willingness to be brain washed every Sunday by a radical so called preacher, or his wife's seemingly distain for America; not to mention his socialist agenda for the American people. It's like watching a bad B movie, but unfortunately the world is watching, and this nightmare is for keeps. What a very sad state of affairs for my dear America.
Governor Sara Palin has more than the credentials required to do a fantastic job, and a pure heart for the welfare of every man, woman and child in this country. The brutal attacks on her are unwarranted and sickening. John McCain has proven his love and loyalty to this country with the ultimate tests. JOHN MC CAIN CAN BE A GREAT PRESIDENT -- AND HE IS NOT GEORGE W. BUSH - Not even close!!! It is obvious that Obama has been busy making advance deals to knock out any qualified candidates for the past two years. It is clear that he and Oprah are working to BUY THIS ELECTION AND THE WHITE HOUSE! Please think about everything that has been said (and in Obama's case, not said) -- study the record of these public servants and then make your decision. Don't buy in to anyone's propaganda package. You owe it to your family and your country to be very careful to ensure their safety. There are no savior's and thare are no quick fixes for all the problems we face, that was proven with Hitler. It took years (more than eight years) for all this corruptions and irresponsibility that has been brushed under the rug to surface, and it will take people with experience, and wisdom to lead us back on the safe and long journey to where we belong. This is a Democracy of proud people -- and we cannot become victims to a Dictatorship being manipulated and thwarted upon us by socialist "wanna be imposters"!
John McCain is his own man, and can lead us through the most dangerous times we may have ever known as a country. Please be honest in your appraisal of the experience and ability demanded of the candidate who will represent us and insure the survival of life, liberty and the persuit of happiness in the United States of America.
Thanks for joining us this month. Please VOTE!
Cordially,

The opinions in this letter are those of the publisher.

Be sure to watch the video clip in Travel Adventures this month!


You can click here to watch it as well.
---