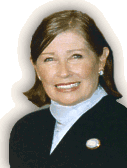 November 2007
Letter from the Publisher
Dear Life Bites News Readers,
Here we go -- flying right into another Holiday Season! This months our issue includes some great recipes, and ideas for ways to enjoy your Thanksgiving. Our travel section is filled with fun places to visit during holiday vacations, and special rates being offered by the airlines. Our Hotel feature this month gives you a look at all the wonderful changes in the Hyatt Regency Century City.
Look for news from the Italian Tourism people, and upcoming AFI and Santa Barbara Film Festival news in Tinsel Town Tidbits. Our Kids reporter Cody Hilton will share his experience at the Santa Barbara Art Festival, and we have included some great coverage on the Wolfgang Puck & Barbara Lazaroff American Food & Wine Festival. Our wine section is filled with news on the Paso Robles SIP event, and you will also find some great coffee inspired recipes. The Pearl of Havana charity event was 'the event of the season' at the Santa Barbara Polo Grounds, with Panama hats as far as the eye could see!
We wish you a happy and loving Thanksgiving holiday with your family and friends, and thank you for reading Life Bites News. Hope to see you for the December issue that will feature The Santa Barbara Four Seasons Biltmore Hotel, and exciting new restaurant and travel news.

Most Cordially,

Bonnie Carroll
Publisher/Editor

CLICK HERE for Bourbon & Maple-Glazed Duck Recipe
CLICK HERE for Fall Favorites - Harvest Breakfast Recipes
Be sure to watch the video clip in Travel Adventures this month!


You can click here to watch it as well.