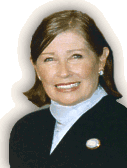 June 2006
Dear Life Bites News Readers,
With the month of June comes a special day to celebrate Dad, and California area fathers may be celebrating on Rodeo Drive in Beverly Hills at the Concours d' Elegance Classic Car Show, where it has been rumored that Peter and Merle Mullin may show their new Bugatti Veyron. According to our source, this exquisite collector car is said to use a tank of gas every 10 minutes.
The winners of the Cannes Film Festival will be celebrating their success this month, and you can read about it in Tinsel Town Tidbits. Our Hotel/Chef Profile features Chef James Waller and the Monterey Plaza Hotel & Spa, and Mozambique Restaurant in Laguna Beach will tempt your senses with their African inspired recipes in Epicurean Adventures.
The Monterey Bay Aquarium is recommended by our cub reporter Cody Hilton, and we have some great wine and cocktail news for you. Our travel section is loaded with summer information, and a story on riding Amtrak trains. The Gift Guide has some great new travel items for use on your upcoming vacations, and BookBites highlights the culinary talents of renowned chef Donald Barickman of Magnolias Restaurant in Charleston, South Carolina, and includes a great Carolina Barbecue Sauce recipe for your enjoyment.
We thank you for joining us this month, and welcome any editorial comments or advertising inquiries.
Recipe of the Month:
Cordially,

Bonnie Carroll
Publisher/Editor